I hate hypocrites. They are the bane of my existence. All you have to do is stand behind your words. How hard is that? You said them. I especially get peeved when people bloviate on a topic and condemn and holler but then when it comes to them doing it... silence.
Redditor
u/ErrForceOnes
wanted to know about the moments people chose to curiously
"pay no mind"
by asking...
What is a GIANT hypocrisy that no one seems to mind?
Hypocrisy is everywhere; it's like a disease. And sadly everyone does it. Some of us indulge in smaller doses than others. But some people live their life by it. Like how can you support civil servants, like police, firefighters, etc... yet try to find ways to hide money in order to not pay taxes? Tell me... I'll wait.
Manga...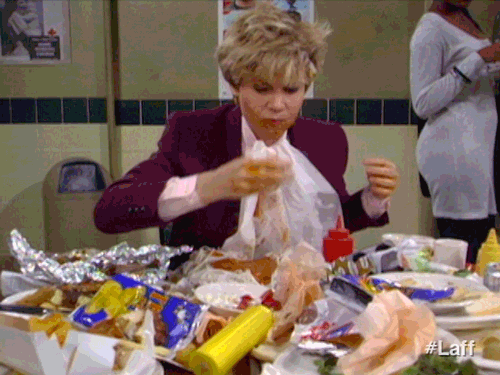 Hungry Night Court GIF by Laff
Giphy
Italian moms that say you're too fat then say I'm making grandma cry by not finishing my pasta.
Asian moms too! Not only that if you try to not eat, they make to go containers for you. Oh, sorry I have to leave, RUNS AT LEAST HAVE SOME FRUIT.
Phonies...
Celebrities positioning themselves as champions for social justice while launching a clothing line with no comment on the labor conditions their garments are made in.
Sexy Times...
The Porn Industry
Why is prostitution considered a crime, but it becomes perfectly legal once a camera is put beside them?
I think the first amendment helps with that one. There's been many a supreme-court case about whether porn is protected speech.
Mirror, Mirror on the Wall...
You can get away with WAY more crap, in general, when you're attractive.
But we all kind of aspire to attractiveness and it's not like it's attractive people's fault, exactly. So what is there to be done?
So true. Money and beauty are treated like virtues and they aren't. They're luck of the draw. It probably helps you to be a better person if people assume that you are gentle and clever just by looking at your face or wallet.
Pretty sure that's a double standard rather than hypocrisy.
KIDS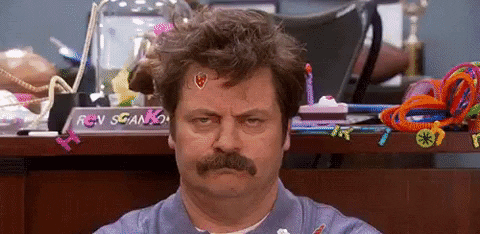 GIF by MOODMAN
Giphy
People screaming at you if you don't want Kids and Kids are the greatest thing in the World and then turn around and whine how expensive they are and how annoying yadda yadda.
Yeah see... humans are a mess. And too often then not, personal conviction and dignity are just a myth, or a punchline. Double standards have always been a way of life. And many of us have begrudgingly learned to navigate.
Fashion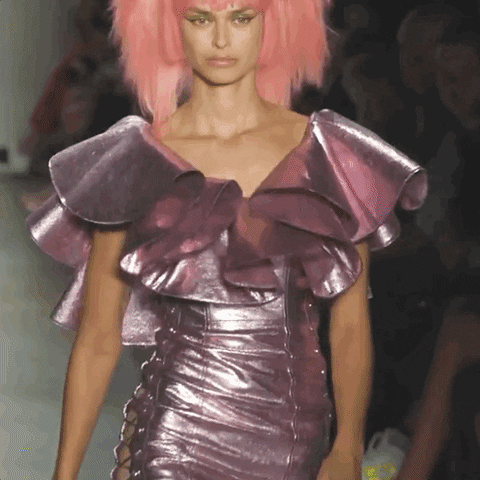 Fashion Model GIF by NYFW: The Shows
Giphy
If a skinny person wears something out of the ordinary, it's a fashion statement and awesome. It can even just be something like a crop top or overalls.
But God forbid a fat person wear the same thing.
Distractions
The hypocrisy hypocrisy. People love to call it out but rarely notice it on themselves and if they notice it then it's something completely different or a distraction.
That's the worst. I hate that I have to hate that. But if I don't hate it, then the hate will just continue. So, really, my hate comes from my love of an end to hate. So anyone who hates my hate hates love. And we must hate anyone who hates love!
Big ol' "/s". Y'all got that, right?
My Morality
My own personal hypocrisy; When I was a lot less well off financially, delivering pizzas trying to get through college, I kept a cup of coins in my car. When a homeless person would approach me for spare change, I gave them the cup. Most of the time it was nearly full, so there was probably 20-30 dollars in there.
Now that I have a good salaried job, even if I've got a few bucks in my wallet, I tend to not even make eye contact anymore. I know it's awful, I know it makes me crappy, but the last 4-5 years have made me a jaded craphead towards people in general. I used to be so hopeful and I wanted to help everyone, and tried to live a life that reflected that.
Now, while my general and political morality is pretty much the same, my personal morality has gotten more grey. I'd jaded, I hate people, I assume the worst of people I used to assume the best of. I don't really care about the strangers around me like I used to, but I still expect everyone else to.
Placing Blame
Victim mentality.
It's so freaking frustrating when it becomes entrenched. "You did this, it's your fault" "you should've known to do x, its your fault" Yeah bro your problems aren't my problems and if all you do is make excuses and blame me for them, it's not going to be my fault when you don't develop as a person and accomplish your dreams. I'm sure they'll find someone to blame though.
In D.C.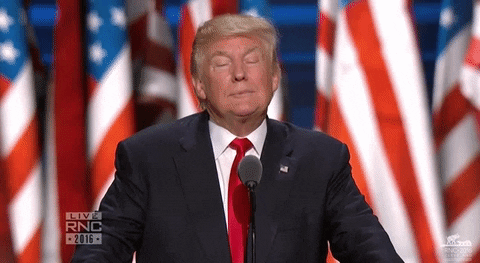 Donald Trump Reaction GIF by Election 2016
Giphy
Politicians work part time, are given free housing, education, and health care, and exempt from the everyday violence we experience, but refuse to lift a finger to help us.
At this points most people running for a position in the government are only in it for the benefits of being a politician and the amount of money they can embezzle. Well in my country at least.
Just speak a truth and live it. Yes, it maybe hard. But what part of life isn't? Hypocrisy is just lying. Plain and simple. And it's a sin to lie.
Want to "know" more? Never miss another big, odd, funny, or heartbreaking moment again. Sign up for the Knowable newsletter here.

Keep reading...
Show less
Just say NO! That's a famous 80's catchphrase about staying off drugs, but it is also one of the truest and most life-affirming mantras that many of us have come to appreciate. Saying no, putting one's well-being first, have become the new narrative for a society that was always over-extending itself. Sometimes you just have to decline an offer or decide that, no, this situation isn't healthy for me. And then the freedom you feel... there is nothing else like it.
Redditor
u/SketchyByte
wanted everyone to share the times in life they have never felt better by asking...
What is the most satisfying "no" that you have ever said?
Want to "know" more? Never miss another big, odd, funny, or heartbreaking moment again. Sign up for the Knowable newsletter here.
Keep reading...
Show less
One time, when I was living in New York, at 3 AM, after a night of dancing and revelry, I, and fifty other people were waiting on the "A" train. it had been a solid half hour of frayed patience. And no train had come along. We had all been holding in silence or hushed tones so everyone was annoyed but calm. When suddenly two people who seemed a little mentally "off-kilter" began to joust. At first it was just alarming, but subtle, then one pushed the other to the tracks. Everyone screamed. I fainted, because I'm useless in an emergency. Everyone lived, but I still have nightmares as that is one of my biggest fears.
Redditor
u/instantaniouspickle
wanted to see who needed to discuss the things their eyes can't unsee by asking...
What is something you witnessed that you will never forget?
It's inevitable. In life, we are all going to see things that will leave an impression on us; good and bad. We will see these images in our sleep, in our waking moments, and in our imagination. We can't run from them, we have to learn to adjust and live with them. But that doesn't mean we can't wish we could undo having to have seen them. The people who responded to this thread understand.
the 360...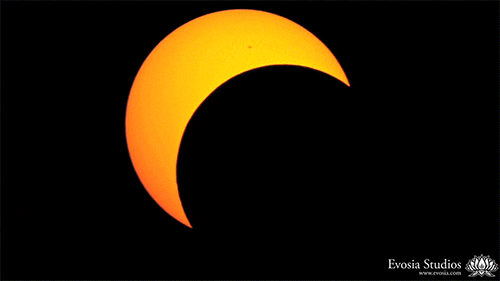 total eclipse GIF by HuffPost
Giphy
Positive note: I watched the solar eclipse from a mountaintop with a 360 degree view. pictures don't do it justice.
I saw the shadow coming over the ridges towards me for a moment, incredibly fast, blacking them out. Then the light just goes out and the temperature instantly drops. You look around and you can see the sunlight, in the distance in every direction, but not on you. And you actually understand fully that you're standing in the shadow of the moon, pure white sunlight shining around it. Then it's over, and you see the light disappearing over the ridges again.
Guilty
I saw someone try to rob a Blockbuster Video and the guy behind the counter beat him unconscious with a metal little league bat.
The Place I Live
I was a born and bred city kid who got the idea one summer that it would be great to move into the forest and be a trail worker. This went about as you'd expect, but it was definitely full of eye-opening experiences.
One night, the crew decided to hike (after a full day of work) up a local mountain to have dinner on the top, for "fun."
As we were up there, night fell, and we laid on our backs to look at the clear sky. For the first time, I saw the Milky Way, so many stars, and the actual dome of the sky. I was so shocked I interjected, "it looks just like the planetarium!" It was a long time before I lived that one down, but it was a genuine thrill of my life.
Spread the Gloss
While people watching, saw a guy casually apply chapstick to his lips, then his eyebrows.
Under the Sea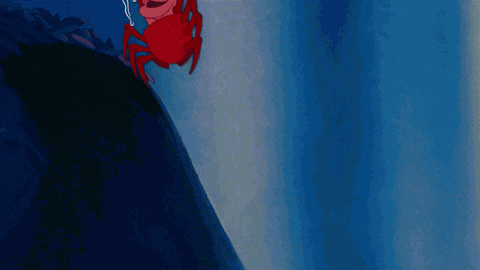 the little mermaid sebastian GIF by Disney
Giphy
Here's a non-traumatic one! It was the first time I went snorkeling!
It was a little gloomy out, the sun was shining through some clouds a little bit, but the surface of the water was like a dull dark blue and so I wasn't expecting anything great, but when I put my head under the water, I was instantly hit with the most magical experience of my life. Hundreds and hundreds of fish swimming at me, the sparkle of the mica in the water, the rays of light shining through the water, the deep deep ocean below me, even the forests of kelp looked so beautiful.
At the same time there was a light twinkling sound, it may have been the sound of chains underwater, but it made it feel extra magical. I've seen some stuff in my life, but I remember thinking in that moment, everything that I've ever been through has been worth it up to this point. It sounds super corny, but there's just so much beauty in this world.
Can you imagine having to live through half of that? Now there are plenty of extraordinary things to witness in life, but they always seem to be far and few in between. It feels like the darkest things always resonate longer. I have a friend who has witnessed both of his children's births and as much as he relives them, he is more haunted by the murder of his mother, by his father. Both extraordinary, but one leaves a deeper mark.
The Center Line
I was nine. My dad was driving me to karate and we were following a drunk driver. He was about to call 911 from his car phone (yes mid to late nineties) when this person crossed the center line, hit a car that went down an embankment and the drunk driver flew out of the passenger window. I still remember the sound of the impact and the guy flying out of the window. The car he hit was my friend's mom and she died.
Disaster
Air show disaster at the Ramstein airforce base in '88. Hard to forget being knocked to the ground by a severed human foot. Was a lot for my young brain to process.
The Screams
My ex husband and I were on vacation and saw a huge 18-wheeler plow into the SUV in front of them at a red light.
We were right across the road, but stopped at the light and we were the second car. We saw the whole thing. Then all traffic was at a standstill. No one could go anywhere.
The woman was screaming and screaming as they worked to get her out of the SUV. All four of her young children died, as well as her husband. She was fully aware that her entire family was gone. She kept screaming their names. :-(
That still haunts me to this day. It happened back in the mid 90's.
Silence
The complete, eerie quiet of NYC on September 12th, 2001.
The weather was perfect, about 70ºF and clear skies with lots of sun. Stores were closed, people weren't working, there were no airplanes, very little subway service (if any), very little traffic, many peoples' cell phones didn't work and we were told not to use them anyway. The hum of transportation, cell phone chatter, and commerce was gone.
It was just a lot of people walking outside, especially in the parks, making eye-contact and nodding to each other with a sad smile as we passed.
Trauma
This is a pretty traumatic one, but I witnessed my mother's murder. I will never forget the dark silhouette of a man and the bright flashes of each gunshot that hit me. One of the bullets shattered my elbow and I vividly remember my arm swung the wrong way.
I have more details I remember but I think I've shared enough graphic detail from that night.
Life is always going to throw hardship at us with both barrels. That's all part of the "living with it" truth. Living with it can be cumbersome. So share, share what you've got, the good, the bad, the indifferent. You'll never be able to not see it, so it's better to make peace with being a witness.
Want to "know" more? Never miss another big, odd, funny, or heartbreaking moment again. Sign up for the Knowable newsletter here.

Keep reading...
Show less
I drink too much. During a regular, friendly conversation I would never say that. But I can say it when it needs to be said. I hate it. I'm not a fall down, blackout drinker, but I drink everyday, because, why not. It is who I am now. I'm cognizant enough to celebrate the fact that I imbibe enough to function while I poison my body. Which is not a celebration. Ok. Your turn.
Redditor
u/Doctor_Philly
was wondering who wanted to discuss those traits and truths about the self we were all willing to discuss by asking.....
What is a truth you don't like accepting about yourself?
Want to "know" more? Never miss another big, odd, funny, or heartbreaking moment again. Sign up for the Knowable newsletter here.

Keep reading...
Show less
There are just somethings that really should be said in person or over the phone. I love to text as much as the next guy, but not about important life matters. Don't be that lazy y'all. I realize that we've lost the patience and aptitude for human connection but we can get it back, just by the sound of a comforting voice. Or let's just use our brains when we are communicating. Think about how would you like to receive certain types of news? Then act accordingly.
Redditor
u/jdparmenter
wanted everyone to come together and spill some tea about those morning messages we've had to deal with once we look at our devices by asking....
What is the worst text message you could wake up to?
If you or someone you know is struggling, you can contact the National Suicide Prevention Lifeline at 1-800-273-TALK (8255).
To find help outside the United States, the International Association for Suicide Prevention has resources available at https://www.iasp.info/resources/Crisis_Centres/
Keep reading...
Show less