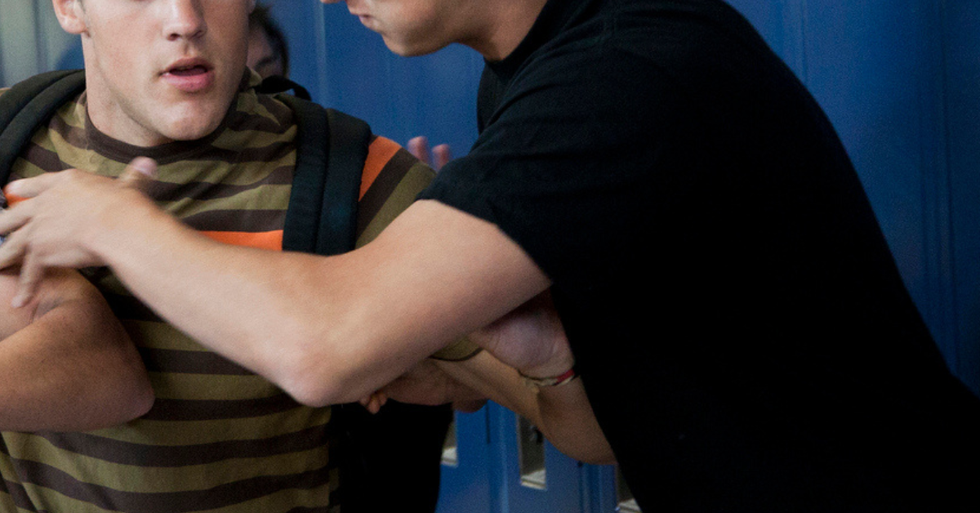 Content Warning: Bullying, Stalking Anyone who was actively bullied in school can confirm that the experience can be terrifying and detrimental to our ability to live our lives. Sometimes we start pondering what lengths we'd have to go to in order to get our bullies to stop, agreed the "Am I the A**hole?" (AITA) subReddit. Redditor […]
More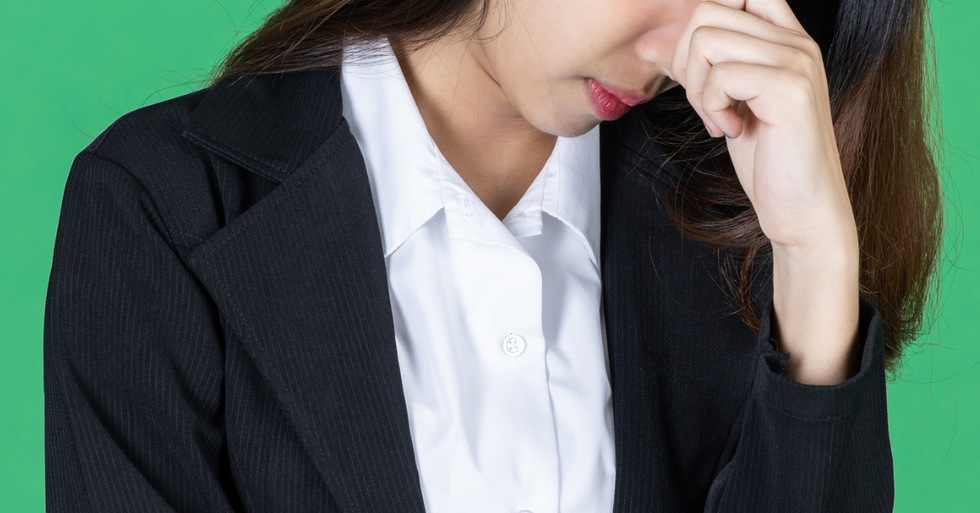 Boundaries aren't just about our personal space. Sometimes, a boundary means defining how your time is spent or where you are comfortable going. So, what happens when you've defined a boundary and others decide to ignore it entirely? That was the issue facing Redditor and Original Poster (OP) reeeticus when she came to the "Am […]
More
CW: Depression.
We all find ourselves hitting a rough patch every now and then.
Sometimes finding ourselves getting into extremely dark places.
As a result, raising the edges of our mouths to form a smile takes what feels like insurmountable effort, or finding the motivation to stand up and get out of bed seems utterly impossible.
Until that is, we find something which can get us out of our funk.
Nothing particularly noteworthy, but just a simple, even everyday thing, which is all it takes to make smiling suddenly seem like less of a burden.
Redditor NikonDexter was curious to hear the things which helped people climb out of dark patches, leading them to ask:
"During a very dark period, what was the best thing you ever did for your mental health?"
Keep Your Mind And Body Active
"Get outside as much as possible."
"Open all blinds and curtains during the day."
"Rather than watching show/movies, try to work out or do something physical."
"Do puzzles."
"Can be regular puzzles, crossword, etc."
"Keep your mind active."- jimmyjammy33
Just Cut Yourself Some Slack
"Stopped shaming myself for having a hard time."
"Easier said than done, for sure, but it turns out that guilt and shame is a terrible motivator."
"Instead, try to focus on caring for yourself."
"Instead of saying, 'Wow. I'm such a failure because I haven't brushed my teeth since Friday'."
"Say, 'I deserve to have clean teeth. I'm going to give myself the gift of clean teeth and enjoy that feeling'."
"Also, whatever it takes to make those tasks easier is totally allowed."
"If it is easier to take a shower if you are sitting, sit."
"If you have an easier time brushing your teeth while sitting on the couch watching a movie, do that."
"If doing all the dishes is just way too overwhelming, just do the bowl and spoon you need to warm up some soup for dinner."
"You deserve to eat, wear clean clothes, be clean, and have a space that is comfortable to you, but you aren't a failure if you are having a hard time getting yourself those things."
"Be gentle with yourself."
"Also, get a sunshine light."- kivawi8171
Get The Help You Need
"Went to inpatient detox and got sober."
"Over 5 years off the booze now!"- ludwigtattoo
Cut The Chord Every Now And Then
"Going on walks and staying away from social media."- yuliqmdiq
Don't Be Afraid To Reach Out
"I made myself reach to friends and eventually found a new and rewarding friend group."
"This was following a pretty nasty breakup so I think connecting with people in a healthy way really helped reestablished my ability to trust others."- octupleunderscore
Take Care Of Yourself
"Started regularly exercising."
"The gym became my safe place where I could turn off my destructive thoughts for a bit and making exercise a habit greatly boosted my sense of self-worth."- ReadMyNameAgain
Know Your Self-Worth

"Quit my job."
"As soon as I put in my notice I started feeling better."- Optic-Rock
Find A Companion

"I got a one-eyed cat named Spoon."
"He's my best friend."- United_Restaurant138
A Change Of Scene
"I went on a weekend retreat all by myself."
"Reset my biological clock, ate when I was hungry, slept when I was tired, showered as long as I wanted, pleasured myself, painted my nails, did art, took a hike, just breathed."- slamminhottiepotato
Head Out On The Highway...
"Motorcycling."
"I'd always heard it was this panacea for mental health but I didn't put much stock in it."
"Like I knew it was good, but I'd just split from my fiancée and lost my home and was back in my parents spare room, there was no band-aid big enough."
"My dad let me have a little run around a back road on his triumph and it was like religious experience."
"My dads had countless bikes and I've always grown up around them."
"I'd always wanted to ride but I'd made a promise to my fiancée that I wouldn't take it up and I agreed it was just too dangerous and I had too much to lose especially as we were trying to start a family."
"After all I now had nothing to lose."

'On warm sunny days I'd point my bike towards the middle of nowhere and just ride."
"Your mind goes blank, you feel like the main character in your story, you feel the wind as it washes all the warms smells of forest and fields over you."
"For the time you mount up to the time you get off, everything is okay, and no bad thoughts can reach you."- Thursday_the_20th
Enjoy All That Life Has To Offer
"Sobriety, trying new inexpensive hobbies, keeping my space clean and organized, reaching out to friends making concrete plans to hang out and sticking to said plans, walking my dog more."
"Speaking of my dog, if I'm having a bad day, I try to make her day extra special."
"Car ride, walks in new environments, taking her somewhere to swim, lunch of people food but dog friendly, then end the day with a nice warm bath."
"My mood usually instantly improves as soon as we get into the car and only gets better as we go through her special day."
"Win/win."- AcanthisittaLost9508
Some Days WillBe Better THan Others
"Learned to accept that life moves like ocean waves."
"Some days are up,..some are down."
"Be patient, give it a chance."
"The tide always turns eventually."- skaote
We're all bound to have a hard day every now and then.
But no matter how inconsolable we may feel, happiness is always within our grasp.
Sometimes in the most surprising and unlikely of places.
If you or someone you know is struggling, you can contact the National Suicide Prevention Lifeline at 988.
To find help outside the United States, the International Association for Suicide Prevention has resources available at https://www.iasp.info/resources/Crisis_Centres/
Sex isn't everything.
But it can be something many of us take for granted.
But when it's gone... you notice.
Some move on, and some grieve.
And for many Redditors, this situation wasn't a hypotherical.
Redditor JeffLaRue wanted to hear how people would react without the possibility of sex, so they asked:
"What would you do if you couldn't have sex anymore due to a physical or mental issue?"
I personally wouldn't be thrilled.
But I'd find a way.
The New Me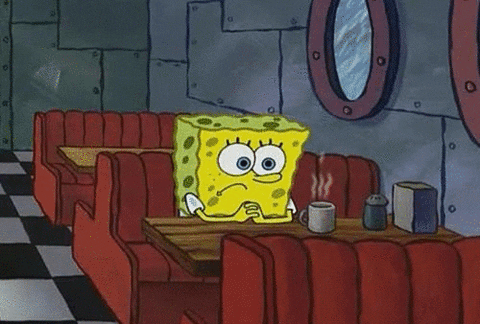 Sad Sponge Bob GIF by SpongeBob SquarePants
Giphy
"I do actually (endometriosis). It's sometimes really sad, but you do other things with your partner, and try again to see if there's any improvement."
"I used to have a high sex drive, but due to the pain not anymore. My partner understands that and his one preoccupation is my health."
Nansya
Likely be ok?
"My husband has stage 4 metastatic melanoma. He's ok and will likely be ok but chemo/immunotherapy f**ked with his mojo. I'm good. We've found our intimacy in other ways like coffee together and just laughing in our car, our tv shows, etc.. I'd much rather have him with me than sex."
Dawnydiesel
"Let's take a moment to appreciate that 'likely be ok' and 'stage 4 metastatic melanoma' can coexist in one sentence. Science, man."
Sixmonths_Newaccount
Sucks, really...
"I was hit by a car and paralyzed from the chest down. I no longer have any sensation down there. Sucks, really. In some ways I think it is easier to get over not being able to walk, than losing sexual function. Unfortunately there isn't anything to do about it."
krunchytacos
"I'm glad you've made it this far. I agree with you. My vehicle was rear-ended at a red light. I learned to walk again (so I'm doing amazing really!) but I can't feel most of my bits, peeing is weird or doesn't work, same with poo, one foot is constantly weakening, numbness, pins and needles, bolts of pain, constant throbbing, changes with the weather and activities, and really just keeps getting worse. Can't work a full time job anymore. But the thing that's the hardest to deal with is the neurogenic sexual dysfunction. It's difficult as hell."
jessibrarian
All Gone
"The real question is, what would your SO do? We have been in this exact predicament for over 3 years now... It's like living with your best friend but every single day you watch a piece of your relationship die."
"Sorry for the over sharing. This one hits hard. Prostate cancer under 50 is considered rare."
"Although if caught early its very treatable. What they don't tell you is the cancer is transplanted into your relationship. For over 30yrs we had an amazing intimate sexual chemistry that was built around if one of us isn't into it then we won't do it. No fake orgasms, no birthday sex, no wearing each other down or giving in... just raw vulnerability and trust. All gone!"
New_Shoes_999
Meh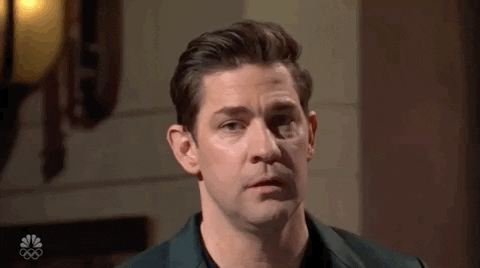 Awkward John Krasinski GIF by Saturday Night Live
Giphy
"I would definitely miss it, but I'd manage."
SexyChronicPain
Some people really don't care but did address the lack of intimacy.
A Mental No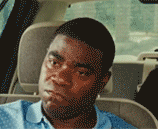 No No No GIF
Giphy
"Honestly I'd be devastated. Not being able to connect in that intimate way with my partner would leave a huge gap in my mental well being. I know it's not technically essential but it's a massive part of a relationship and without that I would feel incompetent as a partner."
whiskerbiscuit2
Quality Time
"I'd try other things to feel intimate with my partner. Like naked, but not sexual, snuggling. Or start up a hobby night where we spend quality time together. Maybe buy them a quality toy so they don't feel like they're missing out because of me 🤷♀️ But other than that? I'd just continue getting on with life!"
BinkiesForLife_05
The Struggle
"Been dealing with an inflammatory skin issue that has prevented me from having sex with my partner for the last two months. It's been a struggle, feels like my sex life is in shambles, and it's driven me back into depression."
"Luckily my partner is incredibly understanding, but it has put a huge strain on the relationship. Trying to explore other forms of intimacy but she has a hard time receiving touch without it being a mutual experience.
"If this becomes a long term problem I don't know how I'll cope."
Merp_the_People
Downgrade
"I'm going to buck the trend and say that my life would be significantly degraded. I had a fairly low sex drive through periods of my life due to mental illness. Now, I am at my sexual peak and it's as if I'm seeing in color for the first time: I know how my body works, and what it likes, and I feel powerful and sexy."
"At this point, my sense of self and identity are linked to my ability to have sex. I felt very ugly and like I was only a mother for a while, and I feel much more like a woman and a normal person now. I could live without sex... but it would take me building myself up all over again and accepting who I am without that."
PralineOwl
Inadequacy...
"It would probably devastate me, honestly. I was super overweight had very poor luck with women in my teens and twenties. I took control of my life, lost over 100 pounds and met my wife at 28. 8 years later we still have a very healthy sex life. She would understand but I feel as though it would bring up the feeling of inadequacy again."
Kingjerm731
Sex isn't everything, but it's important to many.
Hopefully everyone finds peace if this is a life issue being faced.
I have depression. It's not overwhelming, and it's not something that I use to define myself, but it's there, and there are times when it hits me, and it's debilitating.
Not everyone understands why I have depression.
They think that because I have a good life with wonderful friends, a great family, a good job, a nice place to live, and no huge problems I have nothing to be sad about. They don't understand that depression isn't just sadness and that having a good or bad life has little bearing on whether you suffer from depression or not.
Depression isn't the only mental disorder that isn't widely understood. Even the way people with mental disorders feel in general aren't widely understood.
Thanks to one Redditor's great question, Redditors with mental disorders shared what they wish people understood about them.
It all started when Redditor demalejo asked:
"People with mental disorders, what would you like people to understand better about your condition?"
Fatigue
"It's tiring. I'm tired all the time. The amount of effort I have to put into being a functional adult is exhausting. Everything is difficult. Nothing is easy or simple. I'm just so so so tired."
– legoclover
"Yo. Right there with you. Living is exhausting. The weight of it just seems heavier and heavier each day. State of the world is NOT helping."
– Redheaded_Loser
Don't Worry, Be Happy
"Extreme existential anxiety. People say, "Well, you can't change anything, anyway, so why worry?" ...THAT'S WHY I'M WORRIED! IF I COULD CHANGE IT THEN I WOULD JUST DO THAT!"
"I'm much better now, but good Lord."
– newyne
"This. Having debilitating anxiety is so f**king tiring. Every time I stop to think about it, I'm just hit with this wave of "wow imagine what I could do if 70% of my energy wasn't going towards overthinking, panicking, and stressing.""
– reefered_beans
Take "Quirk" Out Of Your Vocabulary
"OCD isn't a quirk and you wanting your counters nice and neat isn't a symptom. Constant thoughts that I can't stop and cause a lot of distress are the problem. My house is a dang mess and I really don't care. But needing to say goodnight to my pets in a certain order because they might die if I don't is an issue. Also having distressing and disturbing thoughts that pop up randomly such as sexual, violent, or grotesque thoughts that are not my thoughts and don't align with my beliefs or values. It's not quirky. The only thing relatively quirky is when I twitch or shake my head to erase the thought like an etch a sketch"
– polkaspot36
Not Always As Bad As It Sounds
"My official (along with half a dozen other diags) is "Bipolar II, mixed, with psychotic behavior" which made me super uncomfortable at first because, you know... connotation everyone has with the term psychotic. It took me some time to accept that particular part."
"Sometimes they get really bad, but 90% of the time my hallucinations and delusions are pretty mild to the point it took me ages to figure out that's what was going on. Mostly visual and auditory, occasionally other things. For visual, I see things move that don't or aren't there, especially shadows. For the auditory it's usually more muffled like if someone was having a conversation in the other room or left a TV or radio on. TV on in the same room I'm in helps drown out the noises and gives enough of a visual distraction to help.The delusions I can usually recognize on some level that's what they are, but going through them is awful because I can't logic my way out of them and convince myself that's all they are. This awful cycle of "this seems farfetched, it's probably a delusion... but what if it's not? But it doesn't make sense and here's why.... but what if it actually makes PERFECT sense?? Here's everything that backs up this being absolutely 100% real and here's everything that proves what you're saying to disprove it is wrong." Just have to ride them out."
"Medication, nearly two decades of therapy, and a whole massive toolbox of coping mechanisms and I'm okay more often than not. Though it has gotten bad enough in the past to have a rough crisis plan. Figure it's better to plan for a worst case scenario and give trusted people an idea of "this means it's getting bad" and steps I'd like them to take if I can't recognize I'm at that point."
"Another thing I wish people understood about bipolar is it's not really an instant switch in mood but longer term episodes of extreme highs and lows. And that the highs and lows look different than what most people imagine, too, particularly the high/manic episodes. I think depressive episodes are pretty obvious to most people nowadays. But manic is not just lots of energy and feel-good happytimes. It can be incredibly destructive and even dangerous."
– CalamitousCass
Look It Up
"The difference between "psychosis" and "psychopath." I see and hear things that aren't there. I don't have daydreams about putting you in a microwave. Learn the difference."
– Sethrial
It's Not About Focus
"The ADHD brain is physically and chemically different than a "neurotypical" brain. The thing is, without neurodivergencies like ADHD, ASD, etc., advancements in science, technology, even economics and agriculture, would not have evolved to the level we currently have."
"I also want to add, it's BS the way people treat people with ADHD. As prolific as it is, and with all the research and growing understanding, they're still told "if you'd only focus", "you can hold still if you really try", and other crap. ADHD can be disabling and has an effect on every part of someone's life. Quit writing them off."
– MoJoHusband
Everybody Hurts
"That every time I am angry or upset, it's not "just my [insert relevant mental illness here]". Sometimes I have every right and reason to be furious or in tears, just like anyone else does, and brushing off my emotions as a symptom is hurtful and damaging."
– frau-fremdschamen
You Can't Help Me!
"That I don't fully understand it myself, but getting advice from a mentally healthy person who has no understanding of it is frustratingly useless."
– TheRichTurner
"Can't tell you how many times peaple were just like "it's common sense you will get it. You just need to keep trying" meanwhile 12 year old me is fantasizing about putting my pencil though the teachers neck because all of the black squiggles on the page don't make sense unless I have a colored filter over them. That she won't let me use because it's "distracting.""
– Hickawa
I Need A Little Time
"Certain folks in my family get so frustrated when I have to call off something because I'm having a bad day mentally. I don't want to miss Fun Thing either, but I have had this my entire life and I know when I can push through it and when I absolutely cannot. I hate it as much as they do!"
– StargazerNataku
"Absolutely. If I don't show up to something every once in a while, it's for your protection as well as mine. Nobody wants to see me have a mental breakdown because I pushed myself too hard to do something that day."
"Sometimes, having mental health issues means I need to wait for it to pass. I need as little stimulus as possible to have control over myself in those times. This is me, dealing with it, so I can go back to being the person everyone likes."
– OfficeChairHero
There's No Magic Solution
"Taking medication is not some magical fix. I'm still sick."
– m0rgan_jamiie
"Exactly. Going to therapy and doing the work doesn't mean that my mental health issues are going to magically disappear! I once had someone in my family ask me how long it will take for my anxiety, PTSD, depression etc to "go" away completely since I was on medication and in therapy. It was the most painful conversation I had to have without offending them. I will always have what I've been diagnosed with and I'm going to live with them forever, I just know how to manage it well on some days and can't manage them on other days. Stop expecting me to wake up and be a new person just because I'm in therapy."
– OkTennis2366
Alone Time
"That having my routine broken causes a massive amount of stress and fear so I tend to respond poorly to tense situations because my brain can't connect with others."
"Great that they find stress relief with others, I find it with my video games and I can't take that with me so smoking is how I handle an overwhelming amount of it. Not a great method but it works for now."
– Brontolope11
It's More Than Sadness
"Being depressed is not "Oh, you're just sad.""
"No, it physically hurts on my worst days, and sometimes it's really hard to get out of bed because of it."
"It's also difficult to find something to do some days when mine is bad. I'll literally just sit there and stare at something for a while."
"My son will want to go outside, and I just don't want to because my depression makes it so that I don't feel like doing anything."
"Depression can physically be painful, and it's "not just in your head.""
– StrangerFeelings
It's Not Your Fault
"Parents: ADHD and other disorders are not a negative reflection on you as a parent. You don't have "the bad kid" who gets in trouble all the time. You have a kid with a health condition that makes their life harder that needs diagnosis and treatment. Nobody would think of their kid as an embarrassment for having asthma or poor eyesight or diabetes."
"Get your head out of the sand and your ego out of your kid's health."
– I_RATE_BIRDS
We're All Trying To Get Through
"I am trying so hard. So f**king hard. Please just be patient with me."
I think that might be the most important thing to understand!