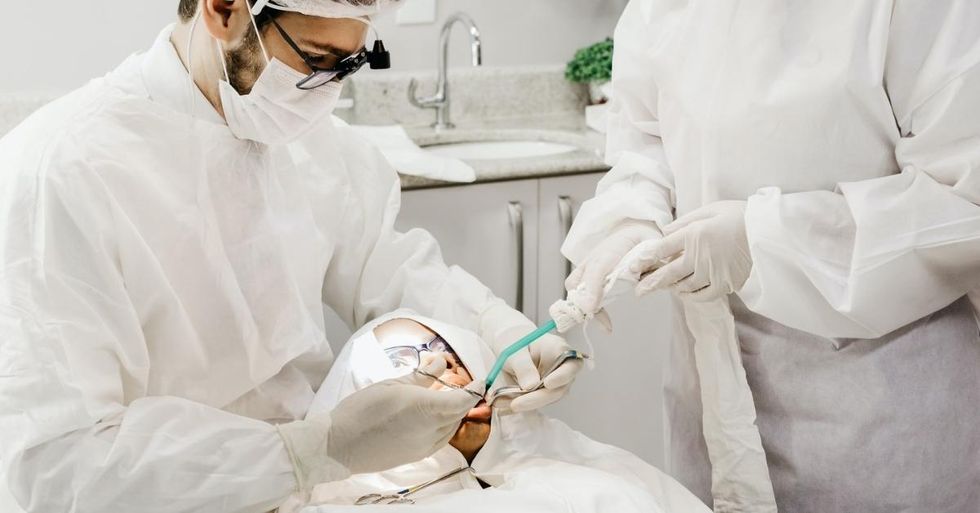 The fear of very common or necessary things in life can lead to a whole host of problems. How do you handle being afraid of someone you need to see regularly, like the dentist? Redditor Rycax's wife has this exact problem. The original poster (OP) doesn't think his wife handled the situation in the best […]
More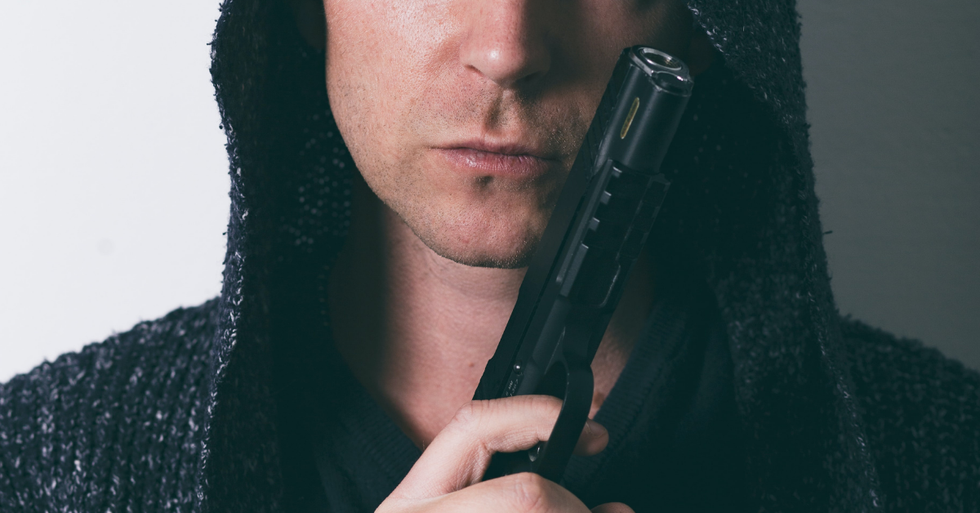 Content Warning: Gun Safety, Suicide, Suicidal Ideation, and Bipolar Disorder It's a common understanding among close family members and friends that we will cover for them, even if that means occasionally lying on their behalf. But when it comes to keeping our loved ones safe, sometimes we can't cover for them anymore, pointed out the […]
More
Ever take a look online?
It certainly feels like everything about the world, as of writing, is awful, terrible, and just downright no good. While there's positives out there to be found, don't purposefully overlook the subjectively bad stuff.
There's knowledge to be gained from this practice, so be sure to look at the dark and bleak facts of the world.
Reddit user, RefrigeratorDry495, wanted to hear some truly awful things when they asked:
"What are some simple yet incredibly disturbing/scary facts?"
Our lives are fragile, and important, so it's critical you keep an eye out for yourself. Odds are if you blink, you might end up another number within these stats.
The Stats Change On How Many Years It Takes To Solve
"1/3 of US murders go unsolved."
jdward01
"That's a relief."
Lazerith22
"On average since 1965, sure, but in 2019 the solve rate was 58%. In 2020 it was 50%."
ak_doug
*peaks out the window
"If you live in a major city there is a nuke aimed at you"
Copious-GTea
"I live on the outskirts of a city in the top 100 American targets. Out of morbid curiosity I looked some blast radius maps when Putin said to get them ready. Anything smaller than the largest theoretical nuke ever designed (never built) puts me squarely in the "everything will be on fire but you'll probably survive the initial blast with severe burns if you're inside when it happens" so that was a fun night"
DontBotherNoResponse
On Your Feet, Soldiers
"Despite literally all war propaganda from every country saying otherwise, you are not going to make an individual impact in glorious battle and die valiantly in a hail of bullets. Statistically, you are overwhelmingly more likely to be killed by an explosive device launched miles away by a vehicle you will never see, long before you ever get a chance to pull the trigger."
grumpy_hedgehog
"Which, relatively, is such a new human experience. To quote Dan Carlin (Hardcore History) "I am fascinated by the extremes of the human experience."
"It used to be that a single, well trained, well armed soldier on a battlefield, who is physically imposing could single handedly turn the tide of a battle. The Romans used to fear the Gallic tribes to the north, because while the average Roman soldier was around 5'3-5'5, the average Gallic warrior was more like 5'10 to 6'. That used to mean something, EVERYTHING. I mean, I myself am 5'8, and I sure as hell wouldn't want to fight hand-to-hand combat with someone 6 inches taller and at least 30 pounds heavier than me if I was given the choice."
"In the modern era, it means jack sh-t. A 6 foot 200 pound soldier goes down to bullets and artillery all the same as his 5'6 comrades. Infantry combat from the American Civil War onward is just a glorified meat grinder. The winning side is the one with the most expendable soldiers, and no individual can change that anymore, at least not on a battlefield. Today, it's more about the technology than ever before, since the most technologically advanced countries are nearing being able to fight, and win, a war without ever having any actual boots on the ground. It's fascinating how far we've come in just a couple thousand years"
ItsDrap
Animals are walking encyclopedias or fascinating information, and we're all at the mercy of them if they decide one day they don't feel like eating the things they're used to eating.
In Short Supply Of Iron

"If given access to it, butterflies will happily drink blood."
Didsterchap11
Meat Is Good. Hard To Argue With That.
"Bored ducklings can become cannibals!"
nova777666
"The amount of animals that are opportunistic cannibals or even carnivores would shock some people."
Beezo514
"Yeah, there aren't a whole lot of actual herbivores in nature. Deer, horses, cows, and most other 'herbivores' love eating insects and other small animals when the opportunity presents itself."
Traditional-Ad3161
Just When You Thought It Was Safe To Back In The Water
"sharks have been around for at least 420 million years, meaning they have survived four of the "big five" mass extinctions. That makes them older than humanity, older than Mount Everest, older than dinosaurs, older even than trees. Yet we could potentially see them extinct in our lifetime"
LfcOsh
The world is an interesting place, and we'll keep on learning as the days go on. Whether it's about the human mind, or whether it's about the gigantic illusion we all find ourselves living in, it'll always be something to gain knowledge from.
Reading This Late At Night? Go To Sleep.

"Moving back the start time for school in an area resulted in 70% less car accidents."
"Similarly at each daylight saving, heart attacks and accidents decrease with an hour of extra sleep and increase with an hour less of sleep."
"Sleep is crazy important."
JamieBensteedo
Cotard's syndrome, also called "walking corpse syndrome," is a condition wherein the patient believes they are dead, dying, missing parts of their bodies, or don't exist.
Some people with Cotard's syndrome may stop speaking or eating since they believe they're dead.
Back2Bach
I would like to add its extremely rare and that most medical professionals will never encounter it.
SoulParamedic
When You Can't Trust The People In Front Of You

"Capgras Syndrome is a mental delusion where you believe that the people closest to you have been replaced by impostors"
KikiKiwii
"This will probably get buried in the amogus spam but the theory behind how it works is actually super fascinating, basically it turns out that there are two independent facial recognition processes instead of one, where one is subconscious and emotional and the other is conscious and objective; This is evidenced by research showing that people who developed facial blindness (a really interesting subject in its own right) due to brain damage would still subconsciously react to faces of people they had been familiar with before their condition, so essentially in FB the conscious level of facial recognition breaks down even if the subconscious level doesn't, but Capgras is the inverse of that where the conscious level remains intact but the subconscious level breaks down so you recognize that they're physically indistinguishable from the person you know but that emotional and familial connection with them that tells you that they are who they are just stops firing."
N0thingtosee
Maybe Humanity Was A Mistake
"Egyptian mummies wouldn't be so rare today if the Victorian British hadn't eaten most of them."
Heikold
"Wow, that was something I never knew or imagined. Thank you. History of Eating Corpses as Medicine"
NiccoMachi
Mmwah! Good Night, Everybody.
"You have no way of really knowing if everyone experiences reality and consciousness the same way you do."
catomi01
"You really have no way of knowing if you are experiencing "reality" at all. You could be a brain in a box, a delusional god, an alien's computer science experiment for their 4th grade science fair..."
Spong_Durnflungle
Don't let facts like this get you down. There is, you just have to go find it.
Want to "know" more?
Sign up for the Knowable newsletter here.
Never miss another big, odd, funny, or heartbreaking moment again.
Keep reading...
Show less
*The following article contains discussion of suicide/self-harm.

The study of mental health is an ongoing one, as we've all become more sensitive and aware of what's going on in our minds.
Talk to someone if you need help, absolutely, but there is still the side of psychology professionals are trying to understand.
Sometimes the clients they handled were so interesting they walked away unable to forget them.
Reddit user, Alex_Bailey_12, wanted to hear about some of the more fascinating cases when they asked:
"[Serious] Psychologists of Reddit, what's the most interesting mental disorder you've encountered?"
Imagine not being in control of your body, the movements and processes you take for granted every day, and unable to trust what you see in front of you.
Pretty Hair, Pretty Hair
"A psychologist here. Not someone I worked with, but I did observe someone with Alien hand syndrome. The patients left hand would stroke her hair and pat her face but was not under her control. Each episode would last for about 20 mins. Turned out the cause was a tumour. Amazingly it didn't seem to cause her any distress."
Seddonpark
Speaking A Language We've Never Known
"Foreign Accent Syndrome is rare but is absolutely fascinating."
Aussiebiblophile
"Ah yes, my parents have a friend, Native American, never left Canada, got into a bad fight one night and got her head rocked pretty badly and was knocked out, when she regained consciousness she had an English accent and to this day she still has it."
HalfCookedShrimp
Are The People There Really Even There?
"Mental health counsellor here, the interesting one is schizophrenia with visual hallucinations. Most people with schizophrenia have auditory hallucinations. I did not realize how much more unsettling the visual one is. The client I had with this disorder used to see me and other people he knew. He called me up once yelling at me for coming into his apartment early in the morning. Even if I told him otherwise, the experience of seeing me is very real to him. I can't imagine seeing people in my own home, especially at night. That would freak me the f-ck out."
Alia2121
"Lawyer here, did about 10 yrars criminal law. I've had many clients with schizophrenia. Auditory hallucinations must be disconcerting and terrifying, visual would also be awful but the oddest one I've come across was olfactory delusions."
"Client who had a psychotic break and had a range of hallucinations telling her to hire a car and drive across the country asap. She was arrested doing 180 km/hour through a country town (speed limit 60 km/hour) on a major highway. When I came down to see her, she was obviously unwell - but she also kept sniffing my hand any time I asked her a question."
"Later, when she was well again, she explained it to me - she remembered everything even though she had no history of mental illness prior to this time. Everyone "bad" (ie all the police officers) smelled like rotting corpses to her at that time, but "I knew I could trust you, because you smelled like sunshine and flowers." This stopped along with her other hallucinations when she came out of psychosis. I never knew before then that delusional smells were also possible."
AgentKnitter
Yet, as we go further down the list, we see the symptoms and diagnoses start to become a little more severe, affecting more than just our bodies but our minds.
Too Much Positivity Is A Negativity
"I once worked with a guy whose voices were positive, like a cheer squad. So instead of "you're useless, no one likes you", his voices said "you look amazing today, people think you're charming and funny"."
"It wasn't great though. He has enough insight to understand that they were as much a hallucination as if they were giving negative messages. And he felt this crushing, overwhelming pressure that he couldn't live up to the incredibly high standards of his voices. It was quite crippling for him, really. As much as, if not more so, than if the voices were negative or even benign."
Kristyyyyyyy
All. About. ME.

"Early on in my career I worked at a Planned Community that functioned as a Partial Hospitalization Program."
"One of the residents would bring magazines and newspapers he'd found to the main office door everyday. Sometimes he'd be upset, sometimes overjoyed, depending on the stories. Because all of them were about him."
"I've never worked with someone with such delusions before or sense. One day he was Michael Jordan offering to buy us cars, the next he was Osama Bin Laden trying to hide with us. He'd read his obituary, his wife cheated on him in a political scandal, he'd surveyed the Congo."
"We restricted and sorted his mail after the Bin Laden incident, but he'd find other residents' or in the community."
HiCommaJoel
Half n' Half
"Hemineglect is a pretty interesting one. The affected person just doesn't realize that they have two halves to their body and only take care of one. Shave one side of their face, brush their hair on that side, wash themselves on that side, and the other side basically becomes dirty mountain man."
WithEyesWideOpen
The mind is fragile. Never take it for granted.

Not Who They Say They Are
"Medical doctor here (neurologist)... Capgras delusion."
"The patient is convinced that a family member has been replaced by an imposter who is completely identical."
"For example, the patient will tell you the person sitting across from them looks exactly like their spouse, sounds exactly like their spouse, has all the memories of their spouse. But... "that's not actually my spouse"."
"And the patient oftentimes isn't overly distressed by this imposter."
"In 20 years I've only seen the condition twice."
ianmichaels
"Ah, I was also going to write about the capgras delusion case I had a few years ago. In this instance it was a mother who was under the false belief that her son was a "clone." We had some success with atypical antipsychotics and I helped her focus her energy on being a good mother to the kid whether it was hers or not, because she could agree that the child was innocent and needed a loving home. Family support was also crucial."
KendrickPeerless
An Inexplicable Link
"Phantom pregnancies are pretty fascinating. A woman can be so convinced that she is pregnant that her periods stop, she gets all the classic symptoms, and her belly might even grow. Nobody is totally sure how this happens."
"Also Share Psychosis is pretty crazy. There was a case a few years ago where twin sisters visited each other. One was mentally ill, the other not. And the ill one went into a psychotic state and then the healthy twin suddenly, for no reason, went into the same psychotic state. They threw themselves into traffic multiple times getting hit by trucks. After being separated at the hospital, the healthy twin snapped out of her psychosis and was fine. The other one stayed in her psychosis and ended up killing someone with a hammer and neither of them remembered anything that happened."
stitchmidda2
Always Looking For Something Wrong
"Medical doctor here, not a psychiatrist or psychologist but I did encounter a pretty interesting patient case on my psychiatry rotation when I was in medical school:"
"There was a patient at an inpatient psychiatric facility for suicidal ideation. During her admission, she constantly insisted that she had a mass on her breasts and demanded to be physically examined only by male doctors. When the psychiatrist I was rotating under declined to perform a physical exam, she asked me to do it during my daily patient interview. I also declined physical exam, but had a bit of a hunch to check her medical records."
"It turned out she had an ultrasound done a week before that found only normal breast tissue without masses. However, apparently this this lady had frequented many doctor's offices with various complaints of an unspecific nature and would usually focus on breasts or vaginal complaints when she visited male physician's offices."
"The psychiatrist I was working with diagnosed her with factitious disorder (formerly known as Munchausen syndrome) and also felt she had a personality disorder; he felt it was histrionic personality disorder but also felt it was possibly borderline personality disorder (definitely cluster B though). It seems her goal was mostly attention from medical professionals (she had lots of issues), but we also had to be careful to make sure she wasn't fishing for a lawsuit. Patients like her are why doctors document everything meticulously."
"So the patient wouldn't admit to making things up all the time. According to the psychiatrist I was working with, she didn't actually believe any of her "health problems" exist and her primary goal was the attention from medical professionals. If she actually believed she was sick, we would have diagnosed her with illness anxiety disorder, commonly known as hypochondria."
PMME_ur_lovely_boobs
If you or someone you know is struggling, you can contact the National Suicide Prevention Lifeline at 1-800-273-TALK (8255).

To find help outside the United States, the International Association for Suicide Prevention has resources available at https://www.iasp.info/resources/Crisis_Centres/
Want to "know" more?
Sign up for the Knowable newsletter here.
Never miss another big, odd, funny, or heartbreaking moment again.
Keep reading...
Show less
You do what you can to help someone. That's the job of many therapists, hoping to held lead their patient down the path of self-help and rehabilitation. No matter what difficulties arise, you stay the course with them, helping them find the answers and solutions they need.
Sometimes, however, that path gets cut short when the therapist realizes their patient is beyond help.

*The following article contains discussion of suicide/self-harm.
Reddit user, dreawithlove, wanted to know when all hope seemed lost when they asked:
"Therapists of Reddit, What was the moment you realized your client couldn't be helped?"
Maybe there's a bit of self-realization, the moment you notice your therapist has decided to no longer see you.

Yay, America...
"My therapist had to let me go because my insurance decided my mental health wasn't worth paying for and I couldn't afford her rate. I miss her sometimes she was my first therapist and I enjoyed talking with her."
Amethoran
But...Why?
"When I was 12 I saw a therapist with my Mother in the room. This 70 year old therapist started the session with basic questions. One question was, "what is a similarity between and peach and a pear?" My response, "they both start with P. He said he had never heard that answer and that nearly everyone says they're both fruit. Then he ended the session and dropped me"
folkyall
You can't help someone unless they want to help themselves. Any self-help professional will tell you that, and live by that, as evidenced by some of these dropped cases where it was apparent no desire for improvement was to be found.
It's Not The Kids Fault
"When the child is younger than 8-9 yrs old and the parents want me to only work with the kid to change the kid's behavior. Ain't gonna happen. You change the environment and parenting and THEN you see changes in the kid's behavior."
"Edit: point of clarification. I AM NOT saying it is the parents' fault or that they are the cause. I AM saying that to work with kids who are young, you need to change the parenting and environment."
"Examples: Autism and ADHD, not caused by the parents, but effective therapy requires changes to the environment, increases in prompts, forewarning, cues, help with regulating emotional and sensory responses. After the brain matures some, kids can better take perspective and think socially with help, a little later they can better plan ahead for contingencies, though the frontal lobes won't fully mature until a much later point In development than that which I was referring."
odd-42
Perfect Example, Right There

"One month in with this couple, a wife had just spent 5 minutes explaining the impact of her husband's language on her, and how devalued, disregarded, and unimportant she felt in the relationship. His response to her was to, verbatim, use the exact language she had just described to respond to her. She collapsed into sobs, and he sat back, sighed, rolled his eyes, and gestured vaguely to her, as if I would agree that she's the problem. I told him exactly the opposite. He stormed out. She went to the lawyer I recommended and cleaned him out. Full custody too. It was truly a happy ending."
mahoagie
Their Heart Isn't In To It
"The moment I realize they don't want to be helped. It is usually with the cases that are bullied into therapy by loved ones. Of course, most of them at least become curious of the process and start being a part of it, but there are the few that just won't stop resisting no matter how many sessions."
melhamb
So Far Gone They Can Never Come Back
"I am a therapist for sex offenders. One particular client was a drug user, but thus far it did not seem to interfere with the therapy (it was in no way related to his criminal acts). Until one day he showed up for his appointment completely high on hard drugs, he had already been awake for 48+ hours. Turned out his drug abuse was way way way worse then he'd make it seem. He also severely damaged his penis while high (he told us) . We immediately referred him to a rehab and never heard from him since."
OGveer
"I usually can tell in the first two-three sessions. Mostly narcissistic individuals who are brought to treatment by their SO or a relative desperately hoping for change. It never works."
CloudLizard911
Then there's these, sad tales of therapists who realized their patient was far beyond their help, and perhaps far beyond anyone's help.
No, It's Not That Kind Of Relationship
"He kept hitting on me. I had brought it up for reflection in context of his functioning and history. Lots of attempts to deepen insight and hold a boundary. At some point the boundary needed to get bigger . So I ended our therapeutic relationship.
jbuam
Worldwide Pandemic Can Do That To People

"They had an advanced extreme case of antisocial personality disorder, too agitated, too aggressive, with substance abuse. After months in therapy at a hospital, there was no progress whatsoever and nothing to be done, their family didn't want them, neither did the police, nor the hospital and after setting their bed on fire and harming the other patients, i was just too scared to work with them so i closed the file and spoke to the doctor to find another solution. Sadly covid happened and they had to lay off a huge majority of the staff in the hospital, since i was still new, i was let go. I still don't know what happened with the patient."
skypotato98
"When she committed suicide."
"It might sound harsh, but she was one of my very first patients as a doctor. Had several sessions with her together with colleagues. She was a very nice person."
"She will be forever stuck in my mind."
Dysp-_-
A very sobering read.
If you or someone you know is struggling, you can contact the National Suicide Prevention Lifeline at 1-800-273-TALK (8255).

To find help outside the United States, the International Association for Suicide Prevention has resources available at https://www.iasp.info/resources/Crisis_Centres/
Want to "know" more?
Sign up for the Knowable newsletter here.
Never miss another big, odd, funny, or heartbreaking moment again.
Keep reading...
Show less