Reddit user Jacob4L asked: 'America is having a house party. What does your state bring and do?'
Different regions around the world are known for specific foods and customs.
In the United States, each state becomes officially and unofficially known for certain things.
Like if you think of Pennsylvania you might think cheesesteaks or the Amish. Nevada might bring thoughts of gambling.
California might evoke beaches or Hollywood. Alaska is known for it's wilderness and fishing industry.
If you say Florida Man you associate batsh*t escapades in the news, transphobia and book bans—we're looking at you, Ron.
Each state has their own flag, motto, bird, flower and in some cases an animal or food.
The Maine Coon cat is the official state cat of Maine.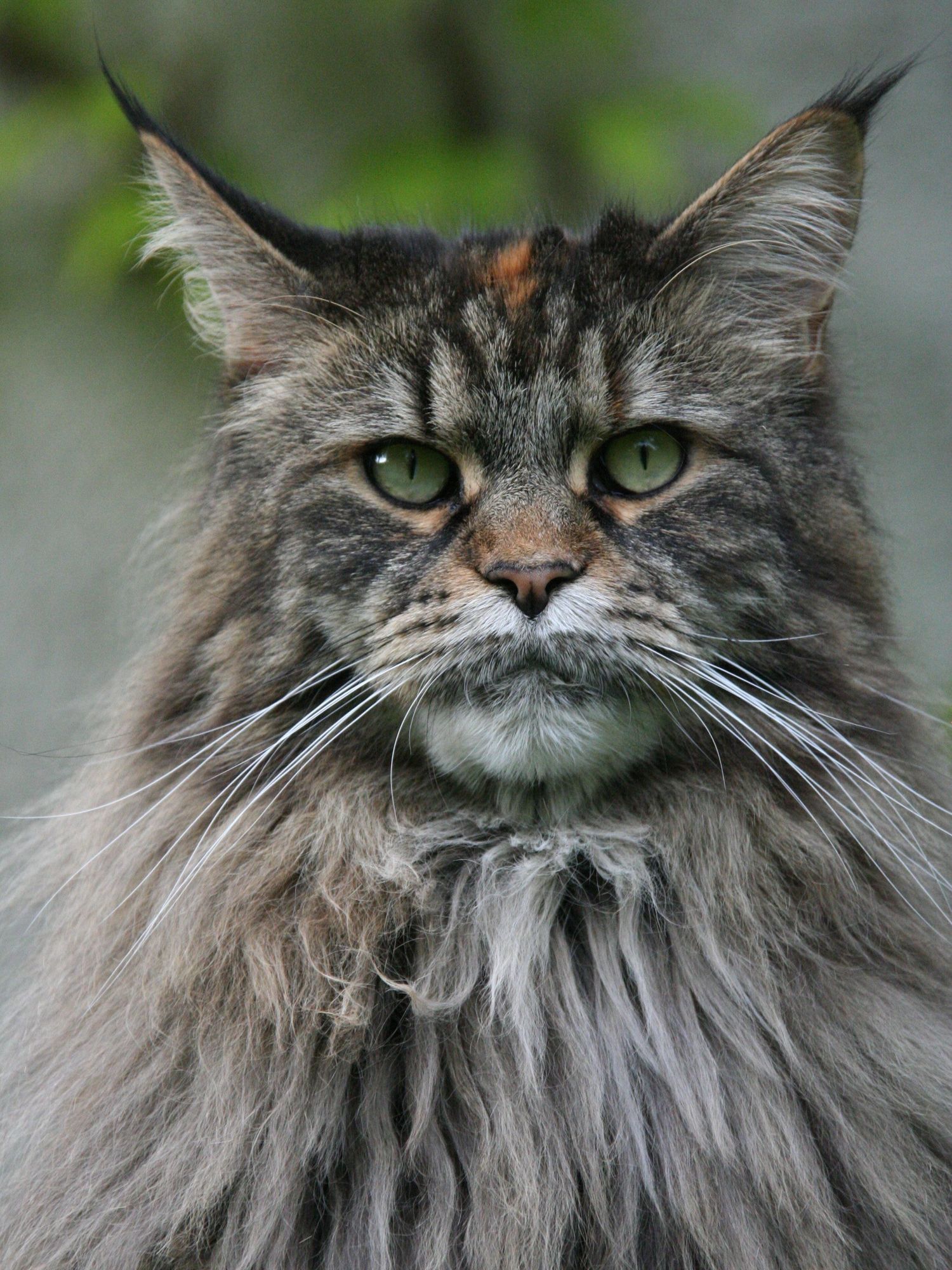 Bee Felten-Leidel on Unsplash
So what if all the states held a big party and everyone brought what they're known for?
Reddit user Jacob4L posited:
"America is having a house party. What does your state bring and do?"

All Y'all
"North Carolina: We show up as twins, one brings pulled pork with Eastern NC sauce, the other shows up with ribs covered in Western NC sauce. We proceed to get drunk on shine and argue bitterly over which is better."

"Our little brother (South Carolina) shows up with some grilled chicken covered in mustard based sauce, and we forget our argument and gang up on him for being a complete disappointment to the family."
~ notmy2ndacct
"South Carolina brings a Bible and spends the first part of the evening preaching and the last part getting drunk and fighting about BBQ sauce."
~ Tinker107
"Tennessee. We bring whisky, a guitar for a sing-a-long and Dolly Parton."
~ rhapsody98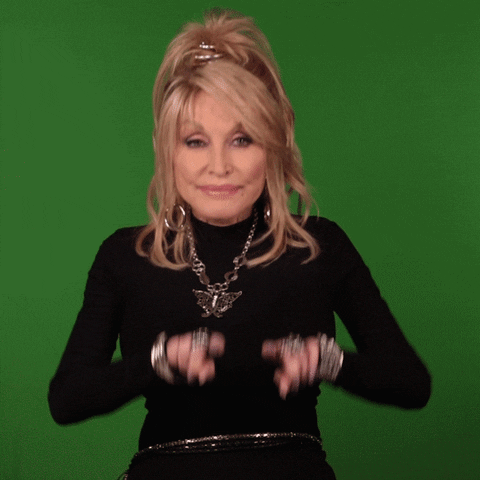 Giphy
"Virginia: Eastern Virginia will bring chips with that white sauce that confuses so many people."
"Central Virginia will bring tons of different craft beers and wine."
"Northern Virginia will bring company-branded fleece vests to hand out as party favors."
"I got no idea what goes on in the western part of the state, to be honest."
~ FalloutRip
"Western Virginia? Moonshine."
~ Capable-Pepper-860
"Georgia brings several party trays of fried chicken and waffles as well as an obscene volume of IPA beers."
"Spends the evening standing around the trucks outside with Alabama, Tennessee, the Carolinas, Florida, and Mississippi talking about mudding, camping, fishing, and hip-hop."
~ DoTheRustle
"Louisiana here. We will bring crawfish, gator bites and beer. It's the best we can do."

~ Any_Load_7400
"Florida dances on the table, but falls off and puts a hole in the wall."
~ VkingMD
"We bring Florida man, he brings national news coverage."
~ 7ordank
"Alabama?"
"We'll bring the folding chairs."
~ streety22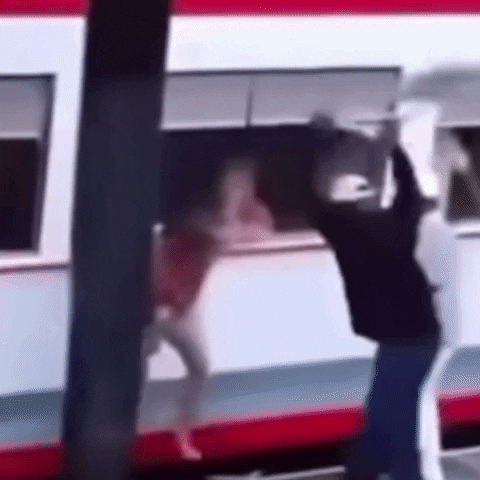 Giphy
"Kentucky—we come in riding a horse. We bring Kentucky fried chicken, good bourbon and tobacco. After the bourbon we drink mint julips."
~ My_Space_page
"West Virginia brings the couch to burn on the porch."
~ MisnthropicPeplPrsn
"West Virginia will definitely bring pepperoni rolls."
~ amyayou
Go West
"We bring cheese dip! It was invented in Little Rock, Arkansas! Then we call the Hogs!"
~ clm1020
"Arkansas. Gon' bring possum stew and cheese dip, then insist on saying grace."
~ flatcurve
"My state has a state meal, so I'm apparently bringing all the things: 'The official state meal of Oklahoma consists of fried okra, cornbread, barbecue pork, squash, biscuits, sausage and gravy, grits, corn, strawberries (state fruit), chicken fried steak, pecan pie, and black-eyed peas'."
~ mcorbett76
"Texas. We'll bring Barbecue Beef Brisket and all the guns & ammo for the shooting events."
~ Exciting_Ad811
"Texas brings steaks and a Bible for everyone. Then proceeds to let your 9 year old play with their gun."
~ Chadwickr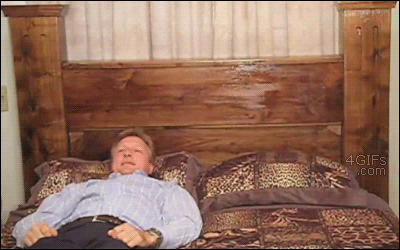 Giphy
"Eeeeee! New Mexico shows up late with his homies in a low rider and brings several 30 packs of Bud Light. Then his abuela brings some green chile enchiladas and biscochitos for dessert."
~ VK56xterraguy
"Arizona, We'll bring Sonoran dogs and tequila and turn the thermostat to 110º."
"¡Orale!"
~ GhostofEdgarAllanPoe
"Nevada. Gambling and hookers baby!"
~ raidernation0825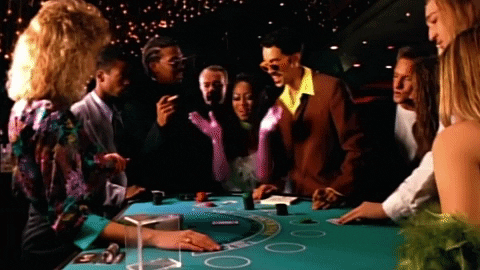 Giphy
"Colorado is bringing weed and also bringing the psychedelic mushrooms. We're pretty much the best party guest anyone could ask for."
~ runthebrews
"Utah brings the Jell-O and turn their nose up to all the sinners."
~ InHouseDriveBy
Pacific Coast Vibes
"Oregon would bring weed, craft beer, and Tillamook cheddar with crackers."
~ honvales1989
"Alaska. We are driving down and I'm gonna beat up Texas (who's been telling everyone they're the biggest guy)."
"Also I'm gonna tell everyone I like Hawaii, but Hawaii is gonna say 'I barely know Alaska'."
"Washington is our friend. Washington always lets us come over and hang out."
~ SpiritualCat842
"Washington and Alaska. Both would probably bring salmon, crab and Indigenous dancing."
~ MabezJK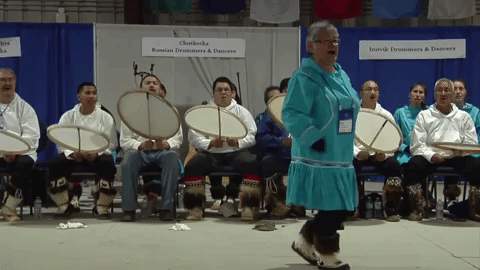 Giphy
"California is hosting the party and paying for everything you damn cheapskates."
~ rextremendae2007
"From Hawaii we bring lau lau, Kalua pork, hula and aloha!"
~ No_Communication4252
"Hawaii, can you bring spam masubi too?"
~ coldfry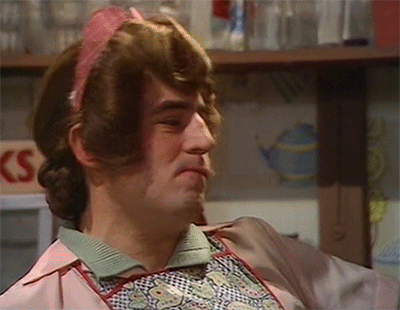 Giphy
Head Back East
"A drunken Montanian riding a horse inside, with a plate of Rocky mountain oysters."
~ 1d0m1n4t3
"Idaho. We're bringing the potato salad, mashed potatoes, baked potatoes, potato chips, potato bread, French fries, tater tots, and vodka."
~ teethalarm
Did anyone remember to invite Wyoming?
"South Dakota will just be outside on its Harley drunk, revving the engine trying to impress chicks until 3am keeping the neighbors awake."
~ ILikeTuwtles91
"The Juicy Lucy. 100 years ago Minnesota discovered you can put cheese inside the hamburger and we've been riding that high ever since."
"Please talk to us we're surrounded by corn and Wisconsin."
~ NsaAgent25
"Iowa. A couple of cases of Busch Light, corn and the Pork Producers trailer grill to start grilling chops. We spend the entire night with Minnesota and Wisconsin making fun of Nebraska."
~ baronvonhawkeye
"Nebraska shows up with a massive Snickers Salad in an old, gallon-sized ice cream bucket and a 30-rack of Busch 'Lattes' shouting 'GOOOOOOO BIIIIIIIIIIIG REEEEEDDDDD' in the blind faith that someone, somewhere will respond 'GOBIGRED!!!' And they will. They will."
~ SunNecessary3222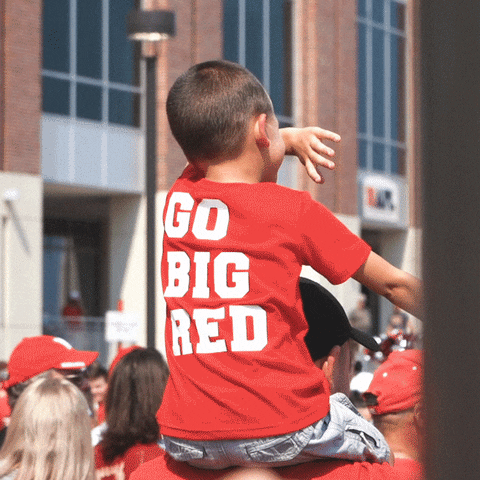 Giphy
"North Dakota is bringing lefse, rolled with butter and sugar."
"And you're all gonna love it!"
~ TalkKatt
"Wisconsin. I show up undetectably drunk. I bring Cannibal Sandwiches which is ostensibly raw ground beef on white buns."
"I'll have a better time talking to your grampa than any of you and I'll sneak out the back door when I'm ready to leave so that I don't hafta say 'bye'."
~ ralph_deadbeet
"Missouri brings toasted ravioli and gooey butter cake, then gets trashed on Boulevard, Logboat, and Schlafly beers, while the under-21s have Fitz's and Vess."
"Also, a fistfight with Kansas breaks out and Branson plays country music."

~ ElectricalSelf72
"Kansas. We bring bread. We stand in the middle of the party but everyone ignores us except to make jokes about The Wizard of Oz. Unless it's March, when suddenly everyone wants to talk sh*t about our basketball teams."
"At some point we'll get in a fight with Missouri, but we will throw down with anyone who attacks Missouri when the inevitable BBQ war starts."
~ Chipothy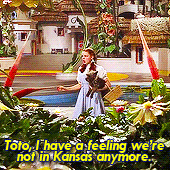 Giphy
Home of Industry
"Michigan. We bring coney dogs, ginger-ale, and superman ice cream (you're welcome)."
"What do we do? Get drunk, play some Motown, start a fight with Ohio, then get them to join us to help us throw down with California about who had the real music center of America."
"We (us and Ohio) lose, but we spend the rest of the night licking our wounds, commiserating about how much California sucks, and texting Canada trying to coax her to join the party."
~ stillpacing
"Illinois. Probably bring the Malort, Italian beef, deep dish pizza, and hot dogs with mustard, onions, green relish, diced tomatoes, and sport peppers on a sesame seed bun and some celery salt on top."
~ Zeenomorphs
"Indiana brings some big a** tenderloins, plays cornhole the whole time, and takes 90 minutes to say goodbye."
~ jquadman
"Ohio's party contribution is a mixed bag."
"Everyone is obsessed with the Buckeye candies they brought but are so sick and tired of the bragging about OSU national championships from a long time ago every time they go to grab one."
"There is now a hefty supply of Bloody Marys at this party thanks to Ohio bringing a gigantic shipment of its state beverage tomato juice."
"Fortunately, Ohio has also brought Smuckers jam to go on toast when everyone's hungover in the morning."
~ acurah56oh
"Pennsylvania is the second person to arrive, just behind Delaware. It's a good thing that PA arrives early, because PA brings the best food items—Turkey Hill Ice Cream, Utz Potato Chips, Hershey's Chocolate, and Wooder Ice."
"Despite smelling slightly like cow manure, PA is generally liked by the rest of the party attendees, but when the conversation shifts to football, PA suddenly wants to fight everyone else at the party."
~ PantherGk7
"Pennsylvania and Ohio will also bring the Amish—who will build us a shelter for if it rains."
~ Mechanical_IT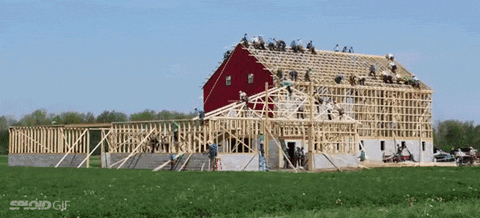 Giphy
Mid-Atlantic In the House
"With an armful of Half Smokes and DCBrau, Washington DC tries to explain to the bouncer that he is not exactly a state but he belongs at the party."
"The bouncer begrudgingly let's him in after examining his DC drivers license for a full minute and conferring with the other bouncers."
"Once inside he bops his head lightly to the music and tries really hard to restrain himself from asking everyone 'So what do you do?'."

~ MadGeographer
"Maryland is bringing steamed crabs. But we're late because we drive 20 miles under the speed limit."
~ veryrealzack
"Delaware: that awkward guy that just shows up first and most people don't know who he is. But hey we brought drinks for everyone and we won't tax them."

~ DaddyDankSack
"New Jersey. The best Italian food in the Western Hemisphere. Maybe an old mobster for protection if you know a guy who knows a guy."
~ Redditor
"New York brings pizza and won't shut up about how it is better than everyone else's food and they just HAVE to try it. He also interrupts people and claims he is better than everyone."
"Massachusetts, New Jersey, and the South hate him but California doesn't mind hanging out with him for a little bit."
~ ElectricalSelf72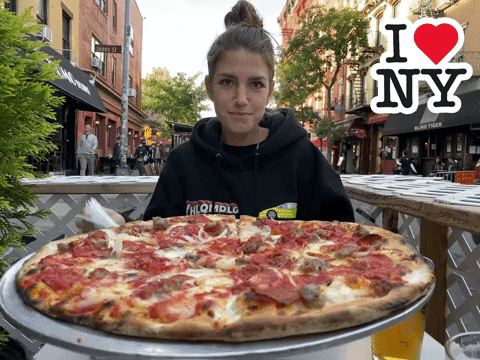 Giphy
New England
"Vermont, We bring maple syrup, b*tch and moan about all of the out-of-staters that we're driving to said party, craft beer, and weed."
~ ianwrecked802
"Connecticut brings lobster rolls and weird craft beer and cries because New York and Massachusetts ignore it. Then it goes off and drinks with Rhode Island and is okay."
~ neverquite_free
"Connecticut with airpods in, quietly sitting in between Massachusetts and New York on the couch while they scream at each other about the Red Sox and Yankees."
~ bobby_j_canada
"The great state of Rhode Island brings a crock of seafood chowda and complains about how far we had to drive to get to the party."
~ Sociosmith
"Massachusetts are bringing alcohol, chowder, lobster rolls, and some fluffernutters for those who's drunk food is sugary. Dunkin' donuts, munchkins and coffee of course."

"We will also bring our sports superiority complex and argue with everyone about it so everyone will learn why Maine calls us Massholes."
~ Aminilaina
"New Hampshire. We'll bring lots of liquor from the state-run tax-free liquor stores, and we will spend the party chanting 'Live free or die!' And probably arguing with Massachusetts."
~ ProsciuttoPizza
"Maine rides in on a wicked huge moose with a Dunkin' regular spiked with Allen's Coffee Brandy in one hand and a Tim Horton's double-double in the other. We bring red hot dogs, whoopie pies, Moxie, Humpty Dumpty all-dressed chips and our buddy New Brunswick, Canada so we don't have to talk to New Hampshire."
"We tell the flatlanders wanting lobster we don't give that away for free—it's wicked expensive for a reason."
"We'll throw a wicked beat down on Massachusetts after they say for the hundredth time we used to be part of their state and they used 'wicked' to describe everything before we did."
"When it gets wicked dark, Stephen King and Joe Hill show up to scare the crap out of everyone with stories around the bonfire."
~ Redditor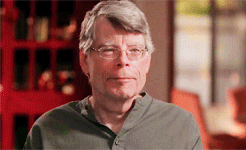 Giphy
Party Crashers
"New Brunswick, Canada, Maine's next door neighbour, arrives with enough poutine to feed the multitudes."
~ ClerkTypist
"Quebec, Canada files a noise complaint against their loud neighbour. Ultimately, it's ignored."
~ Underhill
"British Columbia, Canada is the neighbour next door slightly jealous for not getting the invite but also a bit scared to visit because those neighbours can be a bit crazy. California, Washington, Alaska and Oregon finally convince them to come."
~ Jewsd
"Ontario, Canada brings an LCBO 8pk of 8 different craft beers you've never heard of, and immediately starts trying to convince New York that Daylight Savings Time is garbage, and bitching about Quebec."
"Alberta, Canada brings steaks, while Saskatchewan, Canada brings home made bread. Both of them spend most of the night hanging out with Texas and start sh*t talking Ontario."
"Manitoba, Canada brings mosquitoes."
"The other Canadian Maritime Provinces—Labrador, Nova Scotia and Prince Edward Island—show up piss drunk and have a loud and obnoxious conversation amongst themselves, excluding New Brunswick who's too chummy with Maine and Newfoundland just because they're Newfies.
"Newfoundland, Canada brings a cod fish and rum, and insists that everyone present kiss the fish and take a shot."
"Quebec, Canada finally decides to come bringing ridiculously strong beer. Complains about Ontario to anyone who will listen. They try to flirt with Louisiana en Français, but they get weirded out when they realize they're cousins. Ends up going home with Ontario at the end of the night."
~ Angryhippo2910
"Yukon, Northwest Territories and Nunavut tell the First Nations the colonizers are all gone and they shut down the border before they can come back."
"Then Kaná:ta has a BIG party."
~ LakotaGrl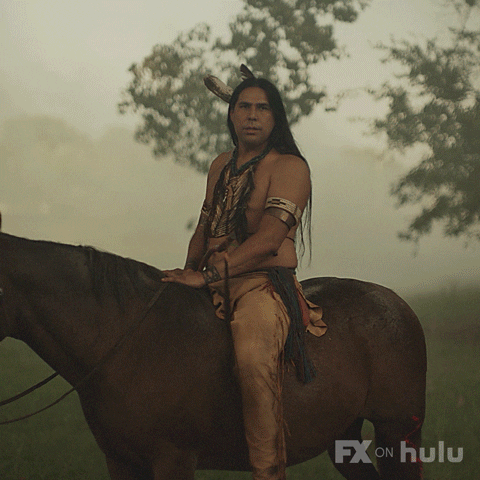 Giphy
"Scotland and Ireland would be taken into the fold with the moonshine and hard liquor group. Everyone would just be sitting around a bonfire passing around sips of the tasty stuff. Each country/province/state has to bring their best storyteller to this fire."
"Don't worry, all of our accents are basically the same when we are drunk. The slang is where things get dicey, but if the storyteller is worth their weight in salt, it's going to be fine."
~ Dr_mombie
"Minnesota will sneak in Norway and Sweden as Cousin Olaf and Cousin Sven. Oof, da!"
~ hablomuchoingles
"Australia shows up already drunk and proceeds to drink all the beer and complain that it's weak as piss. But we did bring party pies and sausage rolls."
~ BonezOz
"The UK is imposing upon the party unannounced. England is intoxicated and attempting to dominate blasé Scotland; Scotland has copious amounts of whiskey to appease America's indignation at the UK's indiscretion."
"Wales has rarebits and hovers disconcerted behind Scotland. Northern Ireland brings Irish whiskey and a Bible and strides over to the Bible Belt states for a bit of religious contention."
"England makes everyone cups of tea at 2 hour intervals."
~ VelvetDreamers
"Mexico shows up at around 2AM, seven deep, and with a worm as a mascot."
"Texas immediately picks a fight with them and at the same time tries to get them to share their food."
~ CountMcBurney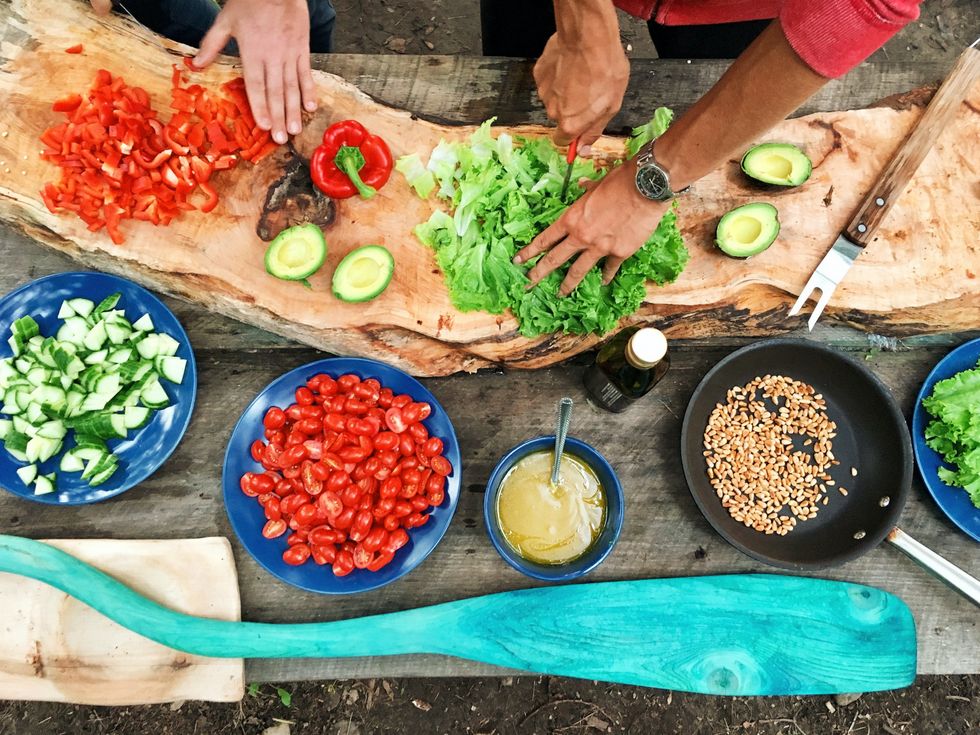 Maarten van den Heuvel on Unsplash
It certainly sounds like a wild time.
Do you think your fellow citizens nailed your state?
What would you add?
Reddit user magdalene_kk asked: 'what's the most useless gift you've ever gotten?'
Let's be honest. We all enjoy the kind gesture of gift-giving–especially when you're on the receiving end.
Sometimes the gift you receive symbolizes friendships, or something simple that acknowledges how special you are from a work colleague.
Even gag gifts are fun. After all, the gift-giver has taken the time to look for an item that will trigger a hilarious response, knowing you might get a kick out of it, perhaps due to an inside joke.
After all, it's the thought that counts, right?
Occasionally, however, you might receive a gift that will make you want to hide an ungrateful expression on your face as people are watching.
What could those be?
Strangers online had a few ideas after Redditor magdalene_kk asked:
"What's the most useless gift you've ever gotten?"
Intentions behind these gifts were questioned.
Wrong Size
"Clothes that were too small. Intentionally small."
"I'm a size 4 (I'm short). My aunt got me some really nice tops in a size 0 because 'you looked so good last summer when you got all svelte.'"
"I had bronchitis and lost 10lbs."
– Dramiotic

Reading Material
"My former MIL used to 'gift' me all the owners manuals from her small appliances purchased in last year as an actual Christmas gift. The first year this happened I was very perplexed. She of course explained 'I read of these things'. For stuff I actually owned but for her electric knife sharpener or (my favorite) the garbage disposal they had installed lol"
– Mundane-Cabinet9883

Not A Win-Win
"I was in college across the country but went to visit my mother. For Christmas she gave me a stack of board games (trivial pursuit, Life...) but when I want to leave she said they had to stay there. We never played [board] games but she wanted an excuse to buy them for herself. Thanks.... merry Christmas I guess."
– azorianmilk
Sometimes, the gift-giver is a little presumptuous thinking the recipient would actually use and appreciate the gift.
Niche Appliance
"A quesadilla maker. I know their heart was in the right place, but it was HUGE, impossible to clean, and doesn't do anything that I can't already do with a normal non-stick frying pan. One of quickest gifts I've ever gotten rid of after taking it home. It was literally too big for any of our cupboards."
– DevinBelow
The Dullest Cut
"That's such a mood. Got a set of knives from my parents a couple years back. I do a lot of cooking, they thought it would be a nice gift. The knives themselves were trash, I can stand the chefs knife point first on the back of my hand and it won't break the skin. And the block they came in couldn't be cleaned, so that's not much use either. I don't want to be ungrateful, but holy hell."
– CheesusAlmighty

Not For Every Occasion
"My wife got me a travel lint roller for Christmas. Granted I was on my way to Iraq...so technically I was about to travel, but lint was the least of my worries."
– GOAT0352

Out Of Tune
"A Harmonica from my mother one Christmas."
"She said it was something musical and cost her €30, I was convinced it was the Red Hot Chili Pepper DVD I kept mentioning and really wanted."
"I was really into playing guitar at the time, but had zero interest in a harmonica in some random off key."
– PatTheLogicalLiar
And these just might be the absolute worst, "Are you kidding me?" type gifts.
Ye Olde Log
"My MIL regifted me a Christmas gift she never even opened. It was a loaf of homemade sourdough bread that had undergone a year of anaerobic decomposition."
– zenos_dog

No Value

"An expired gift card…"
– Chaitoshi
"I've gotten those too. They're usually just gift cards someone else has gotten, but never got around to using."
– JackFisherBooks

Sugar Rush
"Cheap sweets from my in laws. Like off brand cookies, donuts, etc. After the conversation about being diabetic. Also after a conversation about my parents being pastry chefs. I didn't take them with me when I left their house."
– cardinal1977

Imposter
"A cheap knock-off Barbie doll. It was a secret Santa gift the girl who gave it to me said it could be my girlfriend. I just gave it to my niece who wasn't so thrilled about it either."
– Beneficial-Jelly5746

You don't have to spend a lot of money to delight someone with a gift.
But if you're going to spend a few bucks on the cheapest knock-off brand treats from the dollar store, make sure you remember the person for whom it's intended isn't a diabetic.
Also, don't dump your unwanted Christmas presents from last year under the guise of a goodwill gesture.
That's just unacceptable.

While not all relationships will last, that does not necessarily mean that every relationship that ends was a bad one.
Sometimes we walk away with some lovely memories of our ex-partners, and even mementos and gifts we'd rather keep than burn.
Redditor ChronicallyCautious2 asked:
"What is something an ex gave you that you still have?"
A Grand Piano
"A f**king 800-pound piano and I don't play and it's in the way."
"Does anyone want a free piano?"
- Zongohhhh
Love for a Teddy Bear
"She sewed a sweater for my childhood teddy bear, because the one he originally had was lost in the laundry."
"There is no way I would ever get rid of that."
- Helferlein_
A Comfy Bed
"A pillow case she quilted for me. That was 40 years ago and I still have it."
- GreedyNovel
Kids and Guitars
"A 1976 Black Ibanez Les Paul Custom Copy and a kid."
- BeatnikConspiracy
"Which do you love more?"
"Just kidding. I would never make you choose... but I notice you wrote the guitar first."
- persondude27
A Quality Coach Wallet
"I still have a great wallet from... 14 years ago... that my ex gave me. Probably the only thoughtful thing she ever did."
- LargeSnorlax
The Best Gift of All
"My ex wife was a big part of me getting off drugs and alcohol, so to me she gave me sobriety."
- Tawebuse
A Lovely Pick-Me-Up
"This birthday card... It was just very sweet and well written. We broke up on great terms but I read that card when I'm down."
- chenganvegan
"I just found an old birthday card from an ex in an old pile of papers last night. You can feel how true those words were meant at the time. Such weird sensation of melancholy appreciation."
- cripplinglivershot
Love on Paper
"Amazing love letters. She was a beautiful writer (and person!) I haven't looked at them in a long time but I like that I have them as proof that I could be loved like that."
- aebersold
A Promise Necklace
"In 1972, a boy gave me a Saint Christopher necklace. I did not know it at the time but later found out that it meant we are going steady."
"We were a couple for a few months until he tried to kiss me, and I got scared and broke up with him. I tried giving him the necklace back but he insisted I keep it."
"I still have it, it's traveled all over with me, and it's kept me safe."
- Granny_knows_best
An Old Friend
"A stuffed animal. Only because I can't find it in me AT ALL to throw away a stuffed animal. It has feelings!"
- Odd-Faithlessness705
An Unplayable Guitar
"A beautiful guitar I never learned to play."
"I gave it to my son and he's keeping the tradition alive. By not learning either."
- never_mind_never
School Smarts
​"Weirdly enough, academic confidence. She's the one that pushed me to go back to college after I dropped out, and now that I think about it, that might have been one of the last conversations we had."
"The short version of the story is of her telling me to stop f**king around and apply myself because she knew I was intelligent enough but I was lazy. I've graduated twice since then."
- awkwardlyexists
The Embodiment of a Red Flag
"The knowledge of what red flags look like."
- Sodomy_Steve
PTSD
"It kills me, to be honest. I didn't know betrayals could hurt so much."
"I have other issues from my parents, but the betrayals, abuses, and infidelities from my ex-husband have destroyed so much in me. Because when we married, wasn't that a promise he wouldn't be that person? I couldn't pick my parents. But I chose my husband."
- punkyfish10
A Beautiful Dress
"The dress she was wearing when I met her."
"We dated for three years, and when we broke up, I was heartbroken further to see that, in the bag of clothes she was gonna donate, was that dress. She looked radiant in it that day, and I wasn't entirely ready to let go."
"Unbeknownst to her, I took the dress from the bag and hid it away as a memento. We stopped talking for three years. There were instances in the early stages of grief where I would look at it and cry, but I wanted to remember her for the good times we shared together."
"Fast forward to a couple of years ago, and she reaches out to apologize. By then, I was obviously long over her. It was a clean and honest breakup, so I told her there was nothing to apologize for."
"We hung out at my place one day, and somewhere in a conversation about our past relationship, I pull out the dress to reveal to her that I kept it. The look of surprise on her face, man... and she almost began crying as she hugged me."
"Later that day, she told me that she told her cousin about how I kept the dress. This particular cousin didn't like me, so when my ex said she 'awwwed' at it and said that I was a sweet guy, that felt nice. She (my ex) and I hang out and send each other memes every now and then."
"I love this girl to death (platonically!), and would fight tooth and nail for her safety and well-being. She deserves to live a good life."
"Cheers to the folks who ended things on good terms. And an extra beer to those who couldn't."
- therealJoerangutang
When people think of ended relationships, they'll more than likely think of messy endings and broken hearts. But this group proved, more often than not, that good can come out, even at the end of a relationship.
When I was a cater waiter I saw it all.
People being flown in for entertainment.
All of the furniture in the building being replaced for one short evening.
Or buying out a building for an intimate dinner party.
It's crazy.
And I want enough money to do it too. Although I did see a ton of waste.
And I hate to waste.
Like who doesn't love a lavish wedding?
But a lavish wedding with a $500,000 price tag, and you have to be out by midnight?
That party better have had Madonna performing, live fire acts, and ice cream served with diamond spoons.
Redditor AMGBOI69420 wanted to hear about what it was like to work for the insanely rich, so they asked:
"People who work for the super-wealthy, what stuff have you seen?"
I've also had rich friends who didn't clean clothes.
They bought new every week.
You can't make this stuff up.
Musical Chairs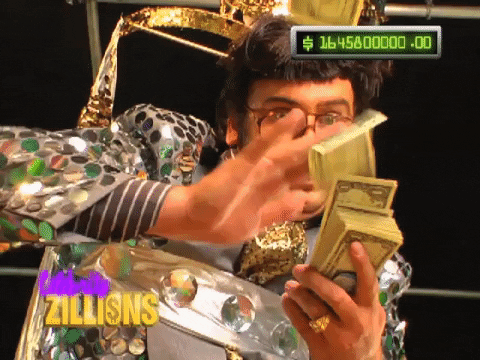 Make It Rain Money GIF by Tim and Eric
Giphy
"Pumped a bunch of money into the Malibu City counsel in order to change a few seats. This would allow him to have the local ordinance changed so his front doors could be taller than 20 feet."
losthours
A Personal Willow
"Worked as one of four full-time groundskeepers at a large estate. 46 acres of lawn to mow twice a week. 2 clay tennis courts, 3 pools, one for the main house, and one for each of the two guest houses. 100+ acre private lake with boat house. No clue how big the whole estate was including the woods. My personal favorite was the 3-mile personal race track."
"But what really blew my mind was that he hosted his niece's wedding one summer, and paid $350k to have this massive willow tree trucked in and planted by the lake for wedding photos. Only to pay another $50k to have it removed and the landscaping returned to its original state after the wedding because he did not like the look of it."
Rarnah
Different Shades
"I used to work at a jeweler that sold Argyles amongst other precious things. We had one big money customer who never wore anything more than Hawaiian shirts and shorts (think on-holiday Adam Sandler) who would come in and tell us 'I'm feeling like a (color) diamond today.' And we'd show him the collection we had at the time of those colors."
"He had dozens just sitting in our vault. Loved collecting them but he never took one home. Sometimes he'd book a visit and we'd get them out of the vault for him to look at over a glass of whatever drink he felt like. The cheapest I saw him buy in my time there was $130k."
princess_bubble
I Don't Understand
"I often do work for the wives of wealthy professionals. The thing that has always stood out to me is that if I tell them that something they want isn't doable, they respond with literal confusion. It isn't anger. It's confusing. They are so unaccustomed to not being given exactly what they want that it's as if they don't understand what is happening when they are told they can't have something."
ShakyTheBear
Take This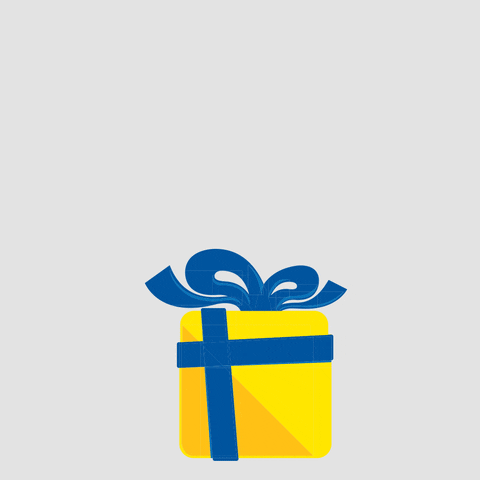 Cash Gifts GIF by Digi
Giphy
"Not the craziest thing but wild to me."
"I was working for a kind of well-off family during a summer. I went inside to get a drink and the mom was cleaning the kitchen putting things away and such. She picks up a Macbook and says to me 'Hey, do you want this? No one uses it.' Got a brand new Macbook for college."
kingJoffi
I held onto my last Macbook in hopes that someone would just give me a new one.
Like on TV.
It didn't happen.
Let's Party!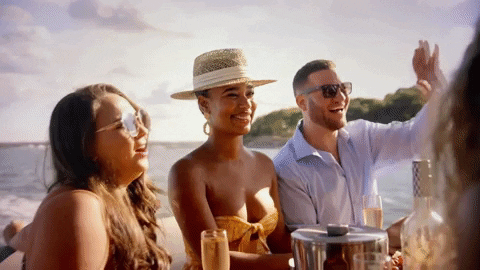 Real Estate Thanks GIF by The Masters Division at Nest Seekers International
Giphy
"I set up a party for a family out in the Hamptons that bought the house next door just to level it and set up a giant temporary party tent on the plot. Wild sh*t."
BinxieSly
Take it All...
"My brother-in-law builds custom homes in the redneck Riviera belt of Florida. One day, he called me to come over to this $15m beach house he was doing a complete remodel of. He was the original builder. He asked me to bring my truck and trailer. I show up, and he walks me through all four floors. He then says, 'The owners have removed all the stuff they want to keep. She has told me to dispose of everything as I see fit. Get what you want.'"
"Furniture, appliances, outdoor furniture, rugs, lamps, artwork, you name it. I don't know the value of everything I took home with me that day, but it was the highest-end stuff I've ever seen. FOUR floors of it, and I only got one trailer load because I simply couldn't fit anything else in my house. I likely had over $20k worth of furniture and appliances on that trailer."
Blackhawk-388
Money well spent
"Had a client come into our 3D printing office. His attention was immediately caught by a large industrial 3d printer in our showroom. Pulled out a credit card and bought a $250k machine on the spot. The best part was when we installed the machine at his facility. The first thing he wanted to print was a meter-tall penis. A few weeks after the install we got a photo of him standing next to the meter penis. Money well spent."
robertcboe
Not a Bad Dude
"An old boss did extremely well and sold off the lion's share of his ownership but wanted to stay involved in the company anyway, so he'd drive his absurd supercar to the office and just hang out. One day he came into the office and it was set up in such a way that the executive offices were in a little 2x2 office glass pod in the middle (with curtains for privacy if needed) and our rows were arrayed around them."
"I'll say this though, he wasn't a bad dude. We may not have seen eye to eye on politics but if you worked for the company he knew your name and would hang around and chat. Super generous around the holidays with time off and the big holiday party/door prizes/stuff of that nature. The company went way downhill when he finally let go of the reigns completely."
GWindborn
Money well spent...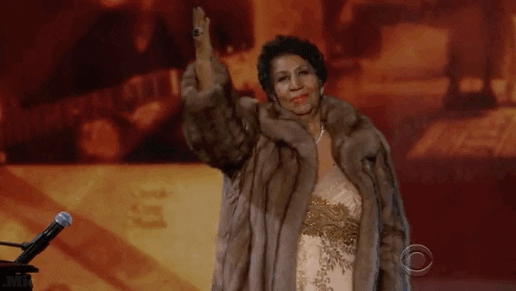 kennedy center honors mic GIF
Giphy
"I moved the guy that created eBay. He had Aretha Franklin's grand piano (played it) and Elvis Presley's coat (didn't wear it)."
Interesting-Step-654
I want Aretha's piano and Elvis' coat.
I would wear the coat while playing the piano.
As we get older, people begin to treat us differently.
Some of those changes are welcome, but others...
Take gifts for example. All of a sudden gifts aren't fun anymore, they're practical.
And while practical is great, sometimes you crave the silly, fun gifts you used to receive.
Redditor devious_egg asked:
"Adults, what is something you'd love receiving as a gift but no one even considers giving you because you're an adult?"
It's the simple things...
"All I want for Christmas is a small stocking full of chocolate coins and a superhero comic."
"Long gone are those days..."
- Reddit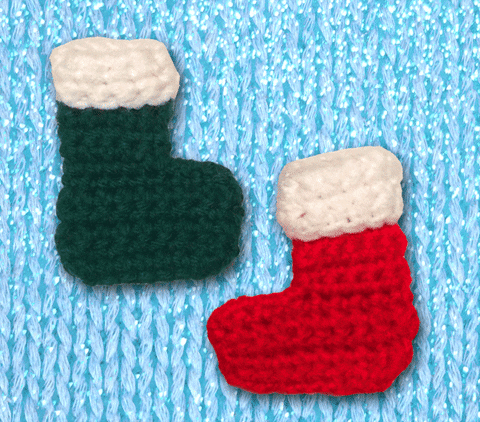 Giphy
Art Supplies
"Really REALLY nice colored pencils."
- Nervous-Error-6728
"I want a giant box of crayons and a Mickey Mouse coloring book."
- Purple-Yak8572
Kid's Story Books
"Kid's story books. Especially the hardcovers, the vintage ones and the fancy interactive ones."
"I'm an adult who enjoys non-fiction the most but these books tend to give me the escapism I have a hard time getting from normal novels."
"Most times when I go into a comic book store, I'd leave with at least a copy of a kid's superhero story book. And last Christmas when my friend bought me a Peppa Pig book (with a built-in music box) as a joke, I ended up actually loving it so much."
"And even now, I've kept all the children's books I read even when I started reading and just go through them when I'm bored."

"This is probably why I make free illustrations in my free time for school textbooks and storybooks in local libraries in every town I used to live in. Going back to see the kids reading them is also a really wholesome feeling."
- Reddit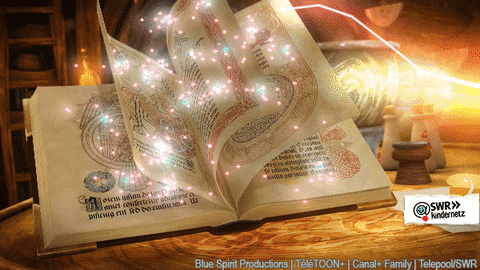 Giphy
Surprise
"I always wanted a surprise birthday party."
- BeachBookBeer
Marching In
"I want an ANT FARM."
- Individual_Page_1546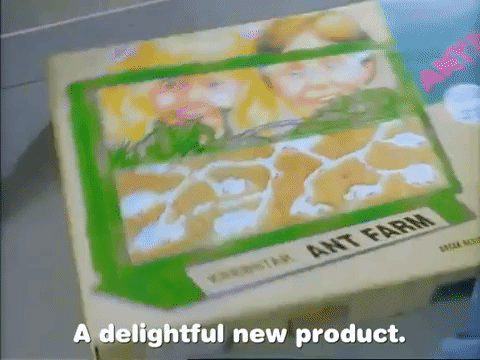 Giphy
Piece of Cake
"Honestly?"
"Someone get me a LEGIT Carvel Cookie Puss Ice cream cake."
"No, I'm not lying."
"Mom bought me one for my birthday every year until we moved to Pennsylvania and they didn't have a Carvel store in sight."
"This is going to be my 20th birthday without Mom. I think I would 'ugly cry' if someone bought me Cookie Puss!"
- BeckyAnn6879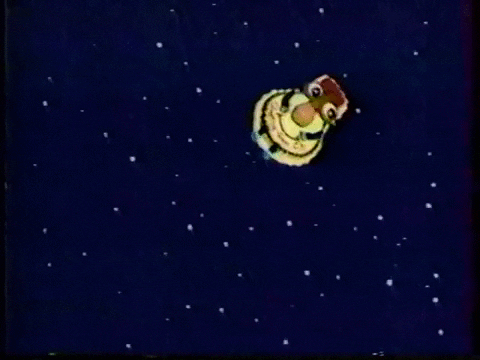 Giphy
​Toys...
"A kite."
"I would love a well made, really colourful kite."
- No-Shelter-4208
"Nerf guns."
"Not gonna lie, I'm probably to old for this stuff, but I love screwing around with my friends and just having a great time flinging foam."
- Save-The-Defaults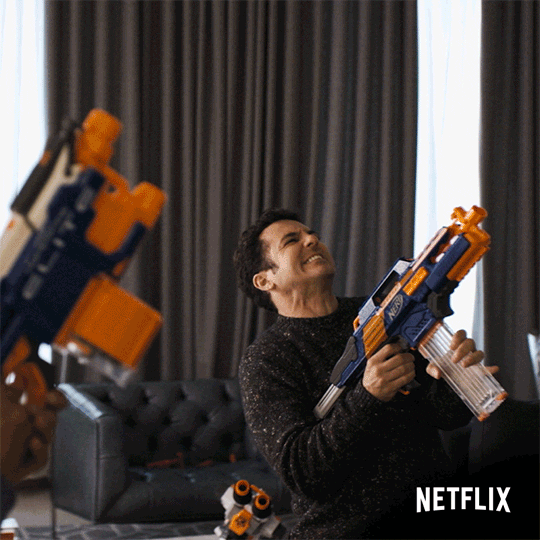 Giphy
"Lego, that's all I ever wanted, Lego."
- jsloan8
We all deserve to be kids on Christmas...
"I always buy toys for the adults at Christmas and mark them from Santa. A tradition my mother carried on for us kids until her passing saying, 'We all deserve to be kids on Christmas'."
"My girlfriend thought it was silly when I first did it for her family at their Christmas Eve gathering. I picked up nerf guns for all the guys and polly pockets for the gals."
"It was hilarious to see confused looks on their faces when they opened them, some thinking they were mistakes, actually meant for the children."
"But before long there were men from 18-70 running around the house shooting nerf bullets at each other like little kids while grandmothers and granddaughters played with tiny dollhouses."
"The most confused in the place were the actual children. I always manage to find a theme toy that involves everyone from tiny RC cars or hot wheels to Barbie Dolls and brings out the kid in all."
"I highly recommend this tradition to anyone who wants to liven up family get togethers that can too often be stressful."
- socket_error
Growing older is inevitable.
But growing up is voluntary.
So what childish gift would you want? Let us know in the comments below.