Sometimes when people speak, they leave you stunned.
You have to wonder what is running through people's minds.
Compliments are lovely until they sound like a reason for a restraining order.

Redditor dannydevitocuddles wanted to hear about the things people have said to others, thinking they were trying to make a person feel good, but just left bewilderment. So they asked:
"What's the weirdest compliment you've ever received?"
I lead with simple honesty when complimenting. Be me...
Umm...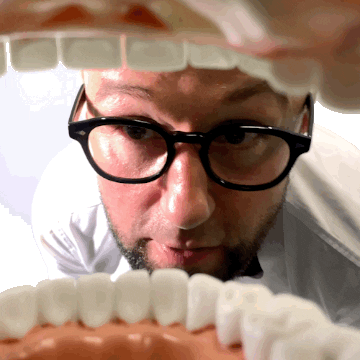 Dentist GIF by girardent
Giphy
"Your oral cavity is wonderful to work with! So spacious! - my dentist."
Fessir
Head Beauty
"Was told I have a beautiful brain while doing a paid MRI study."
Dylan619xf
"I guess seeing the brain is just really cool for that person. Maybe it was the fact that he was seeing a real life active brain and the person using it, when usually any other picture of a brain is from an unloved textbook. It's crazy to think that our whole world is stored in like five pounds of sentient flesh."
Piggus_Porkus_
From Behind
"My girlfriend in college once said that she wished she had legs like me."
HersheyTheBrownBear
"One of my daughters's classmates saw me walking into school. When he found out I was her mum he said to her, 'Man, your mum looks like she could snap someone in half with those legs!' Thank you, leg press machine!"
OneArchedEyebrow
Readers...
"You look like you read books for fun."
Thehoobywotzit
"Better than my friends husband saying to me 'I didn't know you could read' Lmfaoooo dude was such a jerk to me. I stopped talking to them. The really great thing is I remember before he said that to me he told us he doesn't like to read because it hurts his head… Lol."
Stoneybaloney111
And my Nose?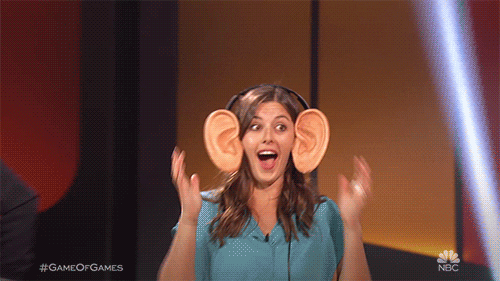 listen i can't hear you GIF by NBC
Giphy
"You have a cool left ear"
"All i could think was 'well wtf is wrong with the right one?' Lol."
bigkeef69
Are you writing these down? Just to make sure they're NEVER used again!!
Ok Hannibal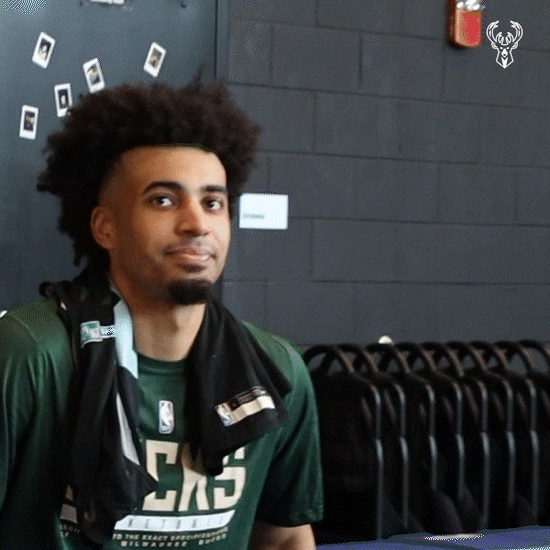 Nba Playoffs GIF by Milwaukee Bucks
Giphy
"Optometrist told me my eyes were physically perfectly healthy and they'd make perfect specimens."
onlyeverthus23
I can Run
"You are surprisingly nimble for a fat guy."
bigdaddy151025
"I've been chubby for years but when I was younger I was in gymnastics. Early high school I went to a friend's house for a little get together grill party thing. Some of the kids were dancing and tumbling and whatnot in the huge lawn they had. I proceeded to do a long a** string of cartwheels as I could still do it even as chubby as I had gotten. My friends were stunned. It was great xD."
Havik989
Sound Off
"I have a perennial baby face and am a pretty quiet/shy individual but have a deep voice. Someone in one of my classes held the door so I said thanks. The girl holding the door did a double take and shouted 'WAIT THATS WHAT YOU SOUND LIKE???' And honestly that'll stick with me for the rest of my life."
SchuyWalker
Look Away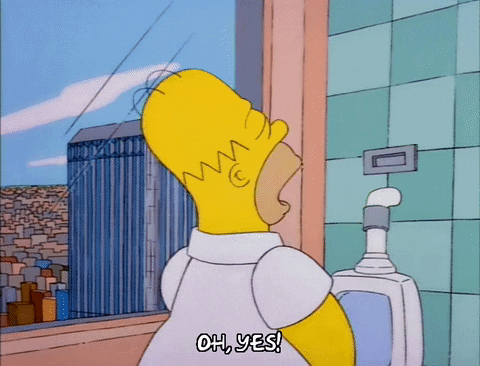 peeing feels so good GIF
Giphy
"Nice stream bro, while I was peeing in a bathroom at Chicago O'Hare."
CaptainChancla
People... y'all really need to think before you speak. Please. Oh my...
Want to "know" more?
Sign up for the Knowable newsletter here.
Never miss another big, odd, funny or heartbreaking moment again.
Keep reading...
Show less
Are we being lazy or is it self-care?
That is what you should ask yourself first, before you judge.
Life is an arduous journey and a constant energy suck.
It was inevitable we'd find shortcuts to get by.
It's all about survival.
Redditor Batman_In_Peacetime wanted to hear about the times we just didn't care enough to try harder. They asked:
"What is a lazy thing you began doing when you realised you can live with it?"
I'm best when I'm at my laziest. Ok, that's a lie, but I don't care.
Zzzz...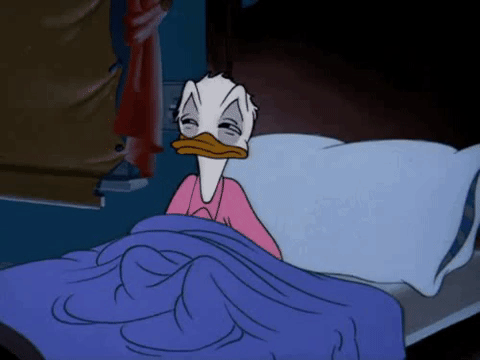 Donald Duck Sleeping GIF
Giphy
"On weekends I sleep for 12-14 hours. I usually wake up a few times but I dream so much during those long sleeps that it's basically become a recreation type thing and I love it."
HouseOfZenith
Warm it up...
"When I use the microwave, I'll heat food for 1:11 or 2:22 because I can't be bothered to move my lazy fingers."
fysicks
"I figured out that my microwave's turntable rotates once every 12 seconds. So, everything I cook is on a multiple of 12 seconds so that it always ends up at the front of the microwave when it's done cooking, and I don't have to reach all the way to the back of the microwave to get my food out."
unittwentyfive
Bang
"When I was a kid on a school day, I had this routine where I'd stick my legs out of the bed and bang around on the floor so it sounded like I got out of bed and then just lie there for a few more minutes."
bewarethechameleon
"Did you also get your toothbrush wet and squirt a wee bit of toothpaste in your mouth rather than actually brush your teeth? If so I may be your mom and you weren't fooling me or the dentist and you sure weren't fooling the plaque that attacked."
TigerLily98226
Pockets
"Whenever I clean the house I put on my housecoat with really big pockets. I just walk from room to room and put things in my pocket that don't belong in that room. Once my pockets are full I go to each room and empty my pockets putting what is from each room in that room."
kindhearttbc
"That's not lazy... that's productive AF."
throwaway92715
Toss It
Pippi Longstocking Chaos GIF by ZDF
Giphy
"I don't fold the fitted sheet. Just ball it up and place it in the closet."
SpaghettiSquash33
I just see people human. Don't he so hard on yourselves.
12 Hours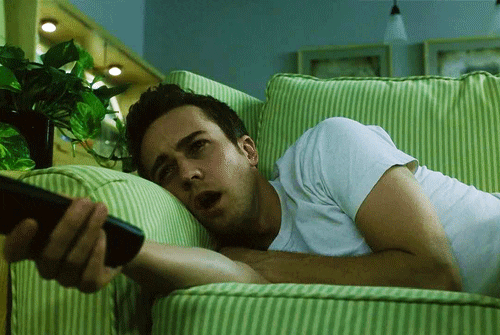 Tired Fight Club GIF
Giphy
"I once watched 12 hours of the golf Network because the batteries were dead in my remote control. I don't know if that's lazy or depressed."
sadbirdfox
I swear I was...
"I was taught to make a bed properly as a child, I swear I was. Hospital corners and everything. I even know how to fold a fitted sheet, thanks to my auntie, who's an Air Force nurse and therefore doesn't consider little problems like 'non-Euclidean geometry' to be a reason not to do it properly. The second I found out about duvet covers, that was over. Sure, it doesn't look as tidy, but five minutes a week plus 10 seconds in the morning instead of 10 minutes a day? I can live with that."
katie-kaboom
The System
"I don't fold laundry anymore. I have a system of laundry baskets like this where clothes gets sorted by type (pants, t-shirts, sweaters, etc). Most of my clothes is wrinkle free, and for the few pieces that aren't I just throw them on a hanger in the bathroom while I take a steamy shower."
User deleted
Genius!!
"Before I get out of bed in the morning, I will grab the top corners of my sheets with my hands and prop up the bottom two with my feet and move it into place. Then I slide out of bed without ruffling anything. Just like that, my bed is made."
Markymark142
"My sister has to do this before she goes to bed at night, even is she made the bed that morning. It's an odd little quirk and mostly harmless."
mel2mdl
Yummy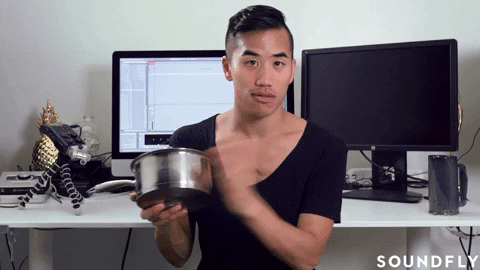 andrew huang pots GIF by Soundfly
Giphy
"Just eating food straight out of the pan."
refrshmts_N_narcotcs
None of that sounds so bad. That sounds... like my life. Don't judge!!
Want to "know" more?
Sign up for the Knowable newsletter here.
Never miss another big, odd, funny or heartbreaking moment again.
Keep reading...
Show less
We all need a good laugh.

They are sorely missing these days.
Especially smart jokes.
So everytime I hear a good joke I try to write it down.
You know, so I can tell it at parties and pretend it's mine.
Redditor ReallySillyLily36 wanted to hear something to tickle the funny bone. So they asked:
"What is the smartest joke you've ever heard?"
I don't have anything off the top of my head. Help!
The waiter replies...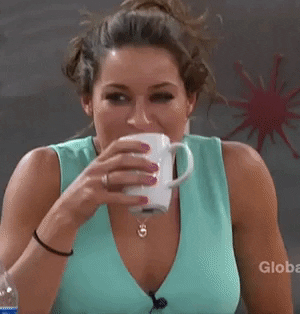 Big Brother Reaction GIF by MOODMAN
Giphy
"Jean-Paul Sartre sits down in a cafe. The waiter comes over and Sartre says 'I'd like a cup of coffee with no cream, please.' The waiter replies, 'I'm sorry, monsieur, but we are out of cream. How about a cup of coffee with no milk?'"
DiogenesCantPlay
Oh the Farmer...
"A farmer challenges an engineer, a physicist, and a mathematician to fence off the largest amount of area using the least amount of fence. The engineer makes his fence in a circle and said it is the most efficient. The physicist makes a long line and says that the length is infinite, and that fencing half of the Earth is the best."
"The mathematician thinks for a minute, then constructs a tiny fence around himself and says 'I declare myself to be outside of the fence.'"
binglebongled

Infinite
"An infinite number of mathematicians walk into a bar. The first one asks for a beer. The second one asks for half a beer. The third one asks for 1/4 of a beer. Before the next one can open his mouth, the bartender pours two beers and walks away."
diamond
Fire Breaks Out
"A physicist, an engineer, and a mathematician or going on a trip. They go to a hotel and each get separate rooms. The mathematician can't sleep and is looking out his window at the other two rooms. Suddenly a fire breaks out in the chemists room!"
"The smoke alarm wakes him, he sees the fire and he thinks about the chemical reactions at play. Knowing the reaction needs air he throws a blanket over the fire and puts it out. The mathematician is relieved. Suddenly, another fire breaks out but in the engineer's room! The engineer is awoken and thinks about the proper way to handle it."
"He finds the correct fire extinguisher and correctly uses it to put out the fire. Again, the mathematician is relieved. The mathematician is tired and about to go to bed when all of a sudden a fire breaks out in his own room! Knowing that there are multiple solutions to the problem, the mathematician feels at ease and goes to bed."
latinomartino
Old Pavie...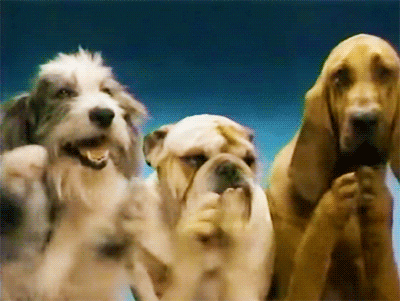 Well Done Applause GIF by MOODMAN
Giphy
"Here's an old one..."
"Pavlov was at the pub having a drink. A bell rang. Wide-eyed and alarmed, Pavlov stood up and exclaimed, 'Oh crap, I forgot to feed the dogs!'"
impolite_zebra
Pavlov never gets old. And dogs are always funny.
Eww...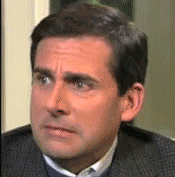 Disgusted Steve Carell GIF
Giphy
"Some Germans are out drinking one night. As they're walking home, one can't hold it anymore and starts peeing on a tree."
"A woman walks by and says, 'gross!'"
"The guy says thank you."
K8isEnough
Werner
"While out driving, Werner Heisenberg is pulled over by the police for speeding. The cop says 'Do you know how fast you were going when I pulled you over?'"
"Werner replies 'No, but I know exactly where I was.'"
"The cop says 'You were driving 90 miles an hour.'"
"Werner replies 'Oh great! now we're lost!'"
proximalfunk
Time passes...
"A physicist, a biologist and a mathematician are sitting in a street café watching people entering and leaving the house on the other side of the street. First they see two people entering the house. Time passes. After a while they notice three people leaving the house. The physicist says, 'The measurement wasn't accurate.' The biologist says, 'They must have reproduced.' The mathematician says, 'If one more person enters the house then it will be empty.'"
damargemirad
Peanuts
"I got so drunk in the bar last night things started talking to me. The peanuts said I was lovely and then the cigarette machine called me a prick. I asked the barman what's going on? He said the peanuts were complimentary and the cigarette machine was out of order."
chillywilly00
Words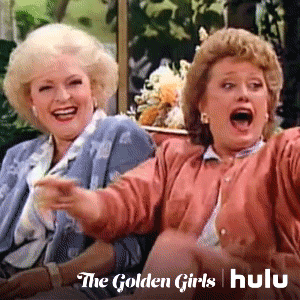 Golden Girls Lol GIF by HULU
Giphy
"I have the world's worst thesaurus. Not only is it terrible, it's terrible."
demanbmore
A good working with words is always a smart choice.
Want to "know" more?
Sign up for the Knowable newsletter here.
Never miss another big, odd, funny or heartbreaking moment again.
Keep reading...
Show less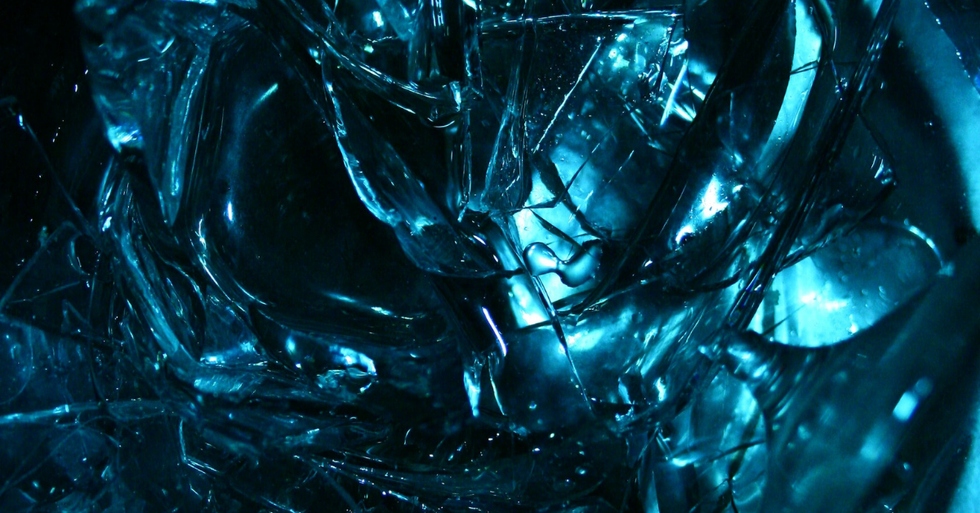 What happens when a prank goes too far and the prankster holds you responsible for it? That was the question facing Redditor and Original Poster (OP) mappn3rd when they came to the "Am I the A**hole" (AITA) subReddit for some outside opinions. She asked: "AITA for not wanting to pay for the damages after a […]
More
When I was a kid, I was hanging out with a friend who told me she had to show me the coolest thing ever.
The coolest thing ever was... her mother's bathrobe. I don't know why she was so obsessed with it. It looked comfy, I suppose, but that wasn't something I could appreciate at such a young age.
Now, looking back, I wonder... why didn't I have a comfy bathrobe sooner? Adulthood is fascinating. But at the time, I definitely wondered, "That's it?!" which is why the following stories are so funny.
We heard them all after Redditor Notsomeoneyouknow299 asked the online community,
"What's your 'You really brought me here for this?' story?"
"My cousin's daughter..."
"My cousin's daughter took me by the hand to show me where the towel closet was upstairs. Led me through the house and had me open the door."
"This is where our towels are."
"That's cool!"
"K. Bye!"
WatchTheBoom
Sounds very anticlimactic. No magic portal?! Did Sabrina the Teenage Witch not teach us anything?!
"A guy I was seeing..."
"A guy I was seeing took me on our third date to a funeral home. If you brought a guest and watched the presentation on what options they offer (3 hours long), you got a $100 gift card to the local grocery store. Nope he wasn't planning on using that to cook me a romantic dinner, he wanted to buy beer chips and chili for him and his buddies. Needless to say, it was a no on a next date."
bellabr
I cannot grasp any thoughts that this guy was thinking?!
"Drove two hours..."
"Drove two hours to press a power button once. User swore they pressed it. Working in IT is...it's something.

NotHisRealName
Oh dear... all that gas money... gone.
"I once got called out..."
"I once got called out to repair a piece of technology so confusing that the user couldn't even describe it in general terms."
"It was a portable FM radio."
i_throw_socks_at_cat
To be fair, radios are basically magic.
"An effing..."
"An effing MLM. Fun fact: a few years later, the guy apologized to me for tricking me into that."
tacwombat
Ah, yes. Been there myself. Not fun. Such a waste of time.
"My eventual mother in law asked us to bring her some clothes because she was admitted to the hospital. We went to her place, packed her stuff, went to the hospital to meet her."
"It wasn't a hospital. It was a therapist's office and she'd made an appointment for us for family therapy. We had only been dating a few months and I'd only met her once previously. I ended up walking out. Still married into the family a couple years later."
OK-Cheetah-9125
Oh dear... this is why the movie Monster-in-Law exists, just an FYI.
"A friend arranged..."
"A friend arranged for a double blind date. My supposed date was a girl. I'm a straight woman with no interest in women..."
Atlantic_Nikita
I'm sorry, this made me laugh... how did they not ask about this beforehand?
"New friends invited us..."
"New friends invited us to a play. We were all in a small town so it didn't really register that it was in a church, since a lot of non-denominational acts would make use of the stage and audience capacity when travelling through."
"We sat right down at the front because they had "great tickets.""
"It was "Heaven's Gate, Hell's Fury". Which aside from being nakedly manipulative evangelical nonsense, was also incredibly poorly acted in that we both started snickering at inappropriate times and when the part came where we were all instructed to ask the person next to us if they "have accepted Jesus as their Lord and Saviour" we were actually howling with laughter."
"The friendship didn't pan out."
murfvlin
Not even ashamed to say that I'd be laughing too. This is priceless.
"Drove 45 minutes..."
"Drove 45 minutes with a newborn because my mother in law (elderly and bad with tech) desperately needed to print something. Yeah, her printer wasn't plugged in."
[deleted]
Maddening. WHY? Why are people like this?
"When I was little my friend called me over to his house at the middle of the night and he said it would be worth sneaking out. He proceeds to play goldeneye in paintball mode and I'm like what are you doing. Then he got a black and yellow paintball next to each other and he's like, "Look, bumblebee!"
Psychonaut7
That's it? That's it??
Cute story, though.
Don't be too perplexed. Sometimes people really just want to show us what they have going on! It's sweet!
Have some stories of your own? Feel free to tell us more in the comments below!
Want to "know" more?

Sign up for the Knowable newsletter here.
Never miss another big, odd, funny, or heartbreaking moment again.
Keep reading...
Show less