Earning a college degree, especially a doctorate, takes a heck of a lot of work and definitely requires intelligence. Expertise in your usually narrow field of study definitely doesn't guarantee expertise in other areas — especially common sense, it seems.
Redditor SgtSkillcraft asked:
"Richard Feynman said, 'Never confuse education with intelligence, you can have a PhD and still be an idiot.' What are some real life examples of this?"
Too Much Ketchup
"My ex-boyfriends mother was a linguistics professor and knew over 10 languages. She was also one of the dumbest people I've ever met. Some examples: she believed that in case of emergency stewardesses catapult out of the plane; she was also convinced donating blood causes some blood disease and you can die because of it. But my favourite one was when she said her son's orthopaedic problems are not a result of a serious injury he had. His knee hurts because he eats too much ketchup."
- ImnotUK
"Man that ketchup is going straight to my knees. Ima need to sit for a minute."
- myrevenge_IS_urkarma
You'd Think An Engineer Would Understand Physics
"I had a boss who was an engineer who put a couple hundred dollars in change in a bank's pneumatic drive through tube where it got stuck and they had to use a jack hammer to get it out. He was upset that the bank was charging him for this because he didn't know this would happen. They had large signs saying not to put change in the tubes, including on the tubes themselves."
- RumBunBun
Self-Powering Power Strip
"My first call at my first IT job was in a medical laboratory. There was a doctor who had been in the job for years and she called saying her computer would not power on. I walked her through some troubleshooting and nothing worked. "Is the computer plugged in? Ok, is the monitor on? Ok, when did the problem start?" type of questions were asked and she answered them all. I go up to her office and indeed the computer is plugged in to a power strip which is plugged in to itself. Cleaning crew had deep cleaned her office and never plugged anything back in. Dr. plugged the power strip into itself thinking that as long as it was plugged in, that's all she needed."
- acheron53
Liquid Displacement Isn't That Complicated, Is It?
"I was at a keg party at college and the (gravity keg) was set up. Someone complained that the beer was not flowing, so I check that the keg was still almost full. Turns out someone closed the air intake on top. I opened the intake and poured myself a beer. Problem solved. A few minutes later someone else complains the beer is out. I told them the keg was full a few minutes ago and it was a tap problem that I fixed. They told me they just came from the keg. I go back to the keg and find the intake was closed again. Opened it and poured the young lady who said it was empty a beer. As she is leaving my suitemate comes in and goes to the intake can closes it. Now my suitemate is a straight A student who gets all As mostly due to his photographic memory."
"Back to the keg. So I tell him that he needs to leave the intake open to let air in to displace the beer coming out of the lower tap. He then proceeds to tell me that since the beer is carbonated air is not needed to replace the liquid volumn lost when the beer is dispensed. So I asked him two questions; If it is not needed, why is there the upper tap, and does he really think the amount of gas the carbonation gives off in a glass of beer is equal to the volumn of the liquid beer? He thought for a few seconds and his only response was, "I have a 4.0, what is your GPA?" Then he walked away."
- vpniceguys
Med Students Aren't Immune To The Bystander Effect
"Not quite PhD. But I was at a party (in the uk) full of med students and stereotypically everyone was off their face drunk. Well some guy fell over and broke his collar bone and immediately got rushed by a dozen of them all fussing and asking him the same questions over and 'going through the checklist'. Half an hour later and he's still on the couch in pain and I go in to ask if anybody knows why the ambulance is taking so long. Nobody had an answer because nobody had called one. A party full of medical students hadn't called an ambulance or made any transport arrangements for a guy in severe pain with a broken clavicle. Idiots."
- Reiseoftheginger
"That's actually super common in emergencies when there's a group of any kind. One of the first things you learn in a lifeguard certification course is to identify a single person to instruct to call 911. Never just yell out 'someone call 911' or assume that it's been done because everyone in the group is assuming someone else did it already."
"It's not necessarily that everyone forgot about it, just that everyone assumed it was the logical first step that someone else would have taken already."
- Bangarang_1
He Just Hadn't Had His Coffee Yet
"I had a professor for higher mathematics who had real difficulties figuring out how to extract a cup of coffee from the vending machine. Bless him."
- onesmilematters
Laser Focused Intelligence
"My wife has two Masters and a PhD, is internationally recognized in her field, and is an absent minded doofus. My role in her life is to ensure that her car works, that she takes her meds, and that she eats things other than yogurt and eggs. She can be brilliant one minute, then walk into the side of a moving bus the next."
"I love her dearly but she's a numpty."
- Lost_One_1963
Dump Dinners Were Designed For This Person
"As someone who did two trades and then decided life is better with education - my experience currently going to Uni is how clueless so many people are in Uni. I wouldn't say they're an idiot, but tons of ignorance develops living in a student bubble your whole life."
"I rented a room to a guy who did his masters, and it would take him hourssss to cook dinner. I watched him one day, and he just couldn't wrap his mind around cooking things that take different amounts of time to cook."
"Like, he'd start cooking potatoes and wait til they were done before moving on to the next thing he was going to eat them with."
- XavierOpinionz
Doctors Are Brilliant...and Not So Brilliant
"I work with medical doctors all the time for work. Doctors are some of the dumbest smart people I have ever met."
- Secksualinnuendo
"Yup. I know a plastic surgeon who thought it was a great idea to sue Yelp for bad reviews his business was getting. This ensured that tons of news stories were written about him that repeated those bad reviews to a bigger audience."
- heimdahl81
"My friend's dad is a surgeon, I never forget when we were 13-14 and her mom called her to ask if she could go home and make something to eat for her dad because he was starving."
"That's when she told me that he had never ever made a meal himself for his entire life, he cannot even work the toaster, literally! So the guy was just starving at home because he cannot make a simple meal. And the next day he's fixing someone's heart."
- _reykjavik
"As someone who works security in a hospital, I can say a good 90% of the doctors there are smart but lack any type of common sense, and sometimes I wonder how they function on a day-to-day basis"
- Ray_Ray_86
Doors Are Hard
"I used to work at a university, and tons of academics are incredibly educated in their chosen field, but have the common sense of your average dachshund."
"My favourite was probably an entire group of geology professors and PhD candidates who got 'stuck' for a good few minutes in an entryway because they didn't think to check if the door required a pull rather than a push. Bearing in mind that they'd just entered with that same door not an hour before."
- Koras
Children Require Supervision At All Times
"My ex had a real lack of knowledge and common sense when it came to children."
"She's currently completing her PHD in biochemistry and molecular biology. She was confused though when I said I couldn't go out after putting my toddler to bed as I had no one to babysit. In her mind, once my daughter was asleep she no longer needed anyone here to take care of her."
"I chalked it up to cultural differences and never being around children. Eventually though our opinions on raising kids differed too much and I had to end things for my daughter's sake."
- RetroDad-IO
Just Read The Documentation
"Worked at a tech company, was made team lead. One of our team members was a PhD in astrophysics. He would ping me constantly for how to do things that we had well documented. How to install certain programs, how to gain access to servers or code repositories. Literally we would sit in zoom calls together and I would just read the instructions out loud and watch him do them. I was utterly confused as to how he could breathe by himself."
- Woodhouse_20
It's Not Supposed To Be A Soup
"A long time good friend, absolutely brilliant. Can literally beat you at chess blindfolded. Engineering in college and one of the smartest people I've ever met. But he's a big picture guy, sees how things develop and great long term vision. Incredibly successful. But little things? Guy couldn't pack a suitcase, wouldn't know how to book a flight. Was making boxed Mac-n-cheese and couldn't figure out why it was so watery. Ya, he didn't drain the water after the pasta was cooked."
- PapaChoff
India Is Definitely Not A Continent
"Mother in law has a PhD in some thing related to botany. She thought India was a continental island like Australia. To this day I still have no idea how that happened when this came up she was in her mid 60's."
- SavingsCheck7978
Computers Aren't That Hard To Understand
"If you work IT you feel this. Every lawyer, doctor, celebrity and CEO I've ever worked with is computer illiterate. They can email, they can Twitter and that's it. They confuse the mouse, they openly call themselves Luddites, they kick the power plug out and claim the 'box broke'. Mega-millionaires, too. Smart in other regards, but computers are kryptonite."
- zeift
"not IT, but, I worked in tech support for Verizon fiber optic services a long time ago. they provided internet, TV, and phone services."
"my favorite call was a dude who couldn't receive calls, and this was a Big Deal™ because He Was A Doctor - that might've been something he repeated a few times. anywho, I walk him through basic troubleshooting as he's dramatically exhaling after every sentence because I should obviously just be sending a tech. I wasn't allowed to do that without going through the steps, though."
"everything in the house checked out, but, after an attempt to remotely reset the system to no avail, my last required step for the guy was reporting the state of some status lights in the terminal on the wall outside the house. I get the guy to pop the front panel, and I'm explaining that he needs to tell me which of these lights is on and off, and what one of the digital panels says. guy cuts me off to say, 'oh, hey, there's a bunch of phone and internet cables in here,' to which I reply, 'yes, there are, but, we don't need to pay attention to them at this time, we just need to know what the status of the system is.'"
"dude says, 'well, these don't seem to be plugged into the right ports. let me see if I can correct-' this was when I interjected with, 'sir, please don't mess with any of the wired connections, those are setup on installation and everything is already mapped to your home layout-'"
"that's when he cut me off with, 'I think I know what I'm doing - after all, I'm A Doctor.'"
"the line immediately went dead. obviously, I tried to call him back... but, his issue was that he couldn't receive phone calls, and we didn't have a cell phone number for him. shucks."
"I've often pictured the guy standing outside his home, realization of his mistake settling in, all while his brain starts to focus on the fact that he had to wait on hold for over fifty minutes to even speak with me. f**king glorious."
- extralyfe
We can't all be smart in every area of life, but it's good to be able to acknowledge your weaker areas as well as your strengths.
It's rather sad to think that the majority of men in this world still let even the tiniest things threaten their masculinity.
As a result, countless (mainly heterosexual) men won't wear certain clothes, eat certain foods, or partake in certain activities.
All owing to the fact that they might not appear "manly" in front of present company.
On the flip side, many other men will go out of their way to do things to prove their masculinity.
Needless to say, all of these fears and stigmas are ludicrous, to say the least.
Redditor hmansloth was eager to hear the absolute stupidest things men felt were a sign they were or weren't masculine, leading them to ask:
"What is the dumbest thing men associate their masculinity with?"
Nothing Screams "Manly" Like A Sunburn...
"Not wearing sunscreen."
"I can't count the number of times people seem shocked I'm wearing it."- ImperialCapybara
Real Men Don't Need To Hear What You're Saying...
"My grandpa was nervous about his hearing aids being 'too feminine'."- professionalDrTalker
In With The Wrong Crowd...
"I said I'm gonna get some drinks and got called 'gay' because saying drinks instead of a drink wasn't masculine enough."- Breakfastbaconat0r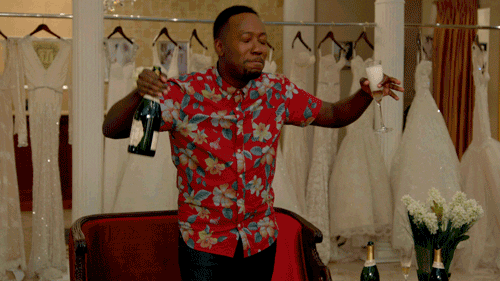 Happy Hour Dancing GIF by New Girl
Giphy
"I'm A Man, I Know When I'm Sick!"

"Not Going to a doctor when something seems wrong."- icomefromjupiter
Unless You're Superman, Even So...

"Not protecting yourself from easily-mitigated hazards."
"Silicosis risk?"
"Dustmask."
"Driving?'"
"Seatbelt."
"Skin cancer?"
"Sunscreen."
"Imagine thinking you're tougher than the f*cking sun."- Ludwigofthepotatoppl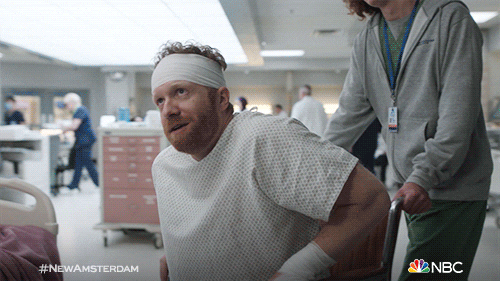 Season 4 Hospital GIF by NBC
Giphy
Um...
"I recall a tourist local once fighting a crocodile for a girl's number."
"He lost, but the girl still agreed to a date."- Ok-Seaworthidssw
No Grip Needs To Be That Firm!
"Trying to crush someone's hand when handshaking.''
"There is a difference between greeting and assault."- SuvenPan
Have They Never Seen A James Bond Movie?
"Lacking hygiene."
"I've encountered guys who bragged about never washing their hands."
"I specifically remember seeing some opinion piece shared on Facebook about how women tend to prefer men who take care of their skin."
"First comment was some boomer posting a selfie saying, 'I've never used moisturizer, this is what a rEaL MaN looks like!'"
"Setting aside that this dude predictably looked like a sunburnt dipsh*t, it was such a pathetic thing to be proud of."-R1DER_of_R0HAN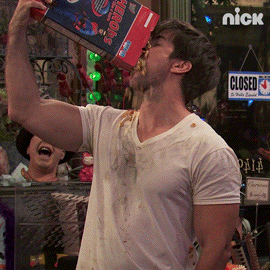 Hungry Henry Danger GIF by Nickelodeon
Giphy
Nothing Says Grown Up Like Playing Video Games All Night...

"Getting proper sleep."
"I often have issues going to sleep and some days I just stare at the ceiling for 5 hours rather then sleep."
"I tell people if I seem a bit off I didn't get any sleep."
"A lot of the times I have a guy call me a p*ssy because he purposely stayed up late to play video games or hitting the town."
"I'm sorry I like to feel well rested."- Vexonte
Some Role Model...
"Being an incompetent father."
"You have four kids and you've never changed a diaper?"
"That's not a brag, dude."- doghorsecatbaby
Unless He Actually Likes Being Wet...
"My dad will claim he doesn't need an umbrella because 'real men' don't need them."
"Ok dad."- spidergirl79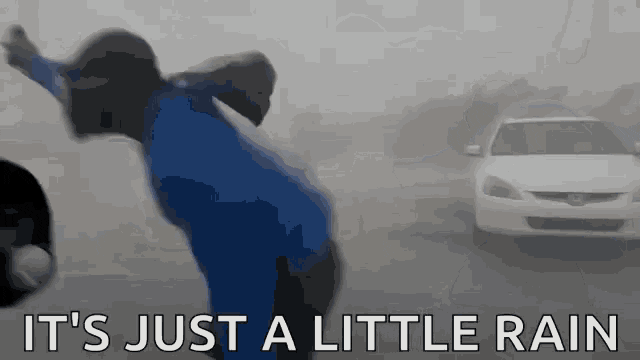 Raining Weather Report GIF
Giphy
Beige On The Inside And The Outside

"Wearing certain colors."- Tubie123
We Hear You!
"Being loud."
"Men think adding volume to their voices helps their masculinity and dominance."
"But there's nothing more threatening looking than my 5'7 male boss walking in Stealth Mode with a crow bar to go get something unstuck from a machine."
"He's more intimidating in those moments than any man who has ever yelled in my presence."
"It's fine to be naturally loud by default."
"I'm that way."
"It's when men will try to use loudness as an intimidation tactic against others."- DarkInkPixie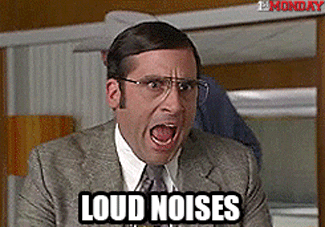 loud noises anchor man GIF by FirstAndMonday
Giphy
It's sad to think men will and won't do so many things for fear of being judged.
Particularly as any real "man" knows that, as long as they are treating others with kindness, other people's opinions are meaningless.
I love money.
If I had an endless supply, I might throw it away with abandon.
But I am not blessed with that level of abundance.
Some people really take spending to an extreme.
To a point where maybe others should be in charge of their purse and wallet.
Redditor Shadowclook21 wanted to hear about the times we've seen people waste money on nonsense, so they asked:
"What is the dumbest thing you've seen someone spend their money on?"
I get we all like nice things, but we have to be smart with our coins.
Wake Up!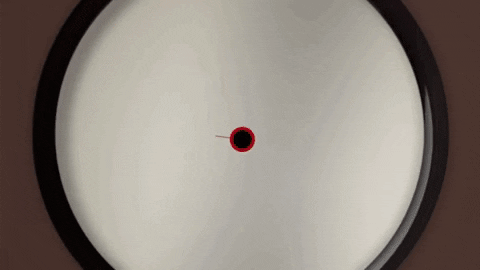 Good Morning Time GIF by Berk's Beans Coffee
Giphy
"An alarm clock coffee machine. It was me."
ineedanusername_
When on FB
"My wife is in a lot of mom groups on Facebook. The amount of people who beg for help for their poor babies who won't get any Christmas/birthday gifts who also show off brand new giant tattoos is amazing. She shows me every time she finds one of these people and it happens all the time. Usually multiple recent photos of them out drinking and partying as well."
"So yeah, there's a lot of people out there who blow big money in tattoos and partying instead of setting aside a little bit of money for their kids."
clocks212
Scratched
"Knew a girl who would spend all her money on scratchers and drugs. She would constantly go on about how when she finally won big she was going to move and get clean.... He grandmother gave her a 20 - 30k inheritance. Nothing changed except how many scratchers she would buy. I saw her buy out whole rolls occasionally. She wised up with the last few thousand and put some advance rent on an apartment (was in a motel) and fixed her car. But that money was gone in less than 2 months."
Sub_pup
60 Bucks
"PSA: Accidental subscriptions. Remember, kids, if you sign up for a free trial, be prepared to cancel that s**t the second they allow you. Otherwise, they'll start charging automatically."
xisiko1120
Kaboom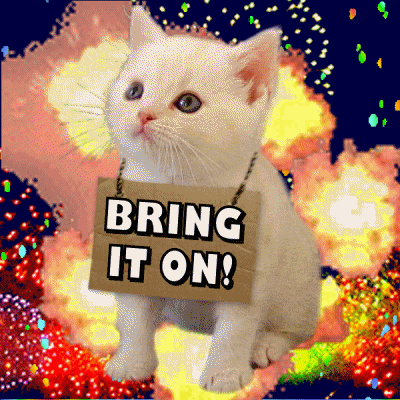 Im Ready Independence Day GIF
Giphy
"My neighbors once spent all their money on a private firework show, then had to hide their cars from the repo man for months. No longer neighbors."
redheadedstepchild54
Neighbors are always going to neighbor.
Classics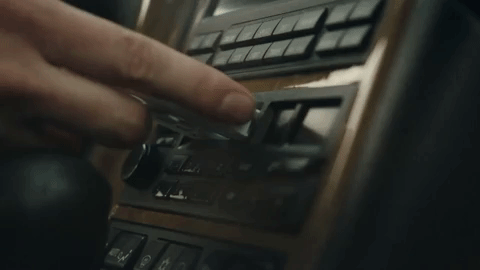 sia diplo GIF by LSD
Giphy
"I bought a cassette tape two weeks ago. I don't even have a way to play cassettes but I still bought it."
sibipi3040
They're Everywhere
"My Mum has spent $1000s on crystals and stones. She continues to, and gives them as gifts, I have no idea wtf to do with them so I put them in my plants pots then she gets upset for some reason. Send help please."
Necessary_Oil_9779
"Get her a rock tumbler and have her tumble her own and try to identify them. Cheaper in the long run. Makes for a more interesting hobby too, if she gets into it. It will get her out of the house and into nature. Crystals are everywhere, they literally litter the earth. A lot of ordinary-looking rocks turn out quite beautiful once they've been tumbled."
TerrifyinglyAlive
Just a Waste
"I dated a guy who would still use his debit card even when his account was over drafted because he didn't realize he was charged overdraft fees for every transaction. I had to explain to him his single snickers bar or bag of chips or whatever from the vending machine was now costing him an extra $35. And he did this multiple times every single shift he worked."
beaniequeeny
5 More Minutes
"Gambling machines. I work in a bar room. People will play these machines for 12+ hours and never win. Then they Win $700 the next night and think they're on top... it's insane. They look like zombies sitting there in a trance. Once had to unplug the machine on a patron who would not leave for closing. Kept saying '5 more minutes.'"
BrianFrom97
OnlyCrap
"I worked with a guy who'd spend 200-300 bucks a week on OnlyFans. He'd brag about it, I guess he thought of he'd spent enough he might get lucky or something."
TheRealJokar
Why do some people spend with such abandon? It makes no sense to me, but it's not my money.
Have you ever witnessed someone blow a load of cash on something crazy? Let us know in the comments below.
Walking at night can be dangerous.
It's a shame because there is something so calming about being alone with your thoughts in the dark.
There is something about the silence that is comforting.
So many Law & Order:SVU episodes begin with some foolish person roaming the dark streets of NYC.
So let's talk about what we see in the dark.
Redditor red-f1sh wanted everyone to share the darkest tales of their walks in the night, so they asked:
"People who take walks at night, what's the scariest thing you've seen?"
I feel like this is the time people have been most emboldened to just jump in front of me and scream.
It's odd.
A Trap?
"There was one night where a car stopped up the road, a girl got out, yelled for help, then got back in and they drove off. I have no idea of it was serious or not, considering she got right back in the car."
abetherigg
"Potential mugging trap. Have a car close, helpless little lady as bait and bam."
"A well meaning, upstanding member of society gets shoved in the car, robbed of everything and dumped in a completely different part of town with no means to call for help or police."
JustHell0
Take me home...
"I almost got kidnapped near a train station. Some dude drove up to me hella quick and insisted that I was some "missing Canadian child" and that he'd 'take me home.'"
"Coincidentally, a motorcycle cop happened to drive by, and immediately pulled over after I waved him down. He approached the guy in the car very aggressively and told him off."
"The cop didn't arrest the guy or anything (the guy apparently told the cop the same 'I thought he was a missing child' story) but he did walk me over to the train station and stayed with me until the train actually arrived."
REDDIT
Look Around
"One time I turned around to see what was behind me just out of intuition, and I saw someone step behind a tree rather quickly and try to hide from me. I stood there for a second to confirm this, then I speed-walked home. F**kin' creepy."
THCRANGER
"Even if the person had stepped out and followed OP home I would be getting less sinister vibes than I am from the image of them silently slipping back and resuming their watching. Gives me the shivers."
stolethemorning
On Camera
"I'm an overnight security guard. One night I was watching cameras and saw someone underneath a grass tarp where some landscaping was taking place on our property."
"I was guessing this person had probably tried to stash something before they went into detox which is next door to our property."
"I get over to the tarp and don't see the guy anywhere. So I start walking over the tarp and lifting it to look for any stashed items."
"Well I ended up stepping on the poor homeless guy, scared the s**t out of me. He was cool though and we fist bumped and he went on his way."
Doch1112
The Neighborhood
"One time I was walking around my relatively safe neighborhood with two of my friends after midnight (we were probably 16 at the time). This loud red truck speeds by us, which is normal for the road we were on. Then a few minutes later the same red truck drives by the opposite way going much slower. Again just a couple of minutes later he drives by but this time stops a hundred or so feet away from us and just sits there."
"Realizing that this is not normal we booked it through the yard to the next street over. For the next 20 or so minutes we see this truck creeping up and down the neighborhood while we hid behind some bushes and when we finally thought he was gone, we booked it to my house. He turned the corner onto my road just as we were about to open my front door."
mattyb584
Lord, things really do go bump in the night.
The Van
"Walking home from a late night gym session at 24hr fitness. A white van past by me, slowing down. Slowly took a right turn in front of me. A couple minutes later I reach the turn and see the van stopped at the exit of a parking lot. It's facing back my way. It's like 4am and nothing else is going on and I'm creeped out."
"The van starts coasting forward slowly after I make the turn and I sprint across the street to a gas station and into this small dead end water/air pump station and press my body against an area of the wall that the van can't quite see me. It literally pulls into the air/water station and stops. I hear the engine running right freaking next to me but they never get out of the van."
"I just stand there pressed against the wall until they pull out and drive around the gas station into the lot on the opposite side of the wall. I hear the van lingering for some time before it goes silent. Still I wait a while longer before I leave and run the rest of the way home."
clark_kent25
Strange
"I worked night shift for 7 years. One night a young, thin blonde woman was walking down the street at 2am with no pants or underwear on and a button up shirt open. I tried to ask if she needed help and she just stared forward, slowly walking staring forward. I called the police and they came and stood in front of her and she slowly walked into the cops hand and stopped."
"I didn't stay and went back to work. I still think an out her and what the f**k was going on. I tell myself it was sleep walking on Ambien or something. I'll never know. But she was very pretty, and seemed well groomed. Was very strange."
IndIka123
When on Acid
"Not me, but my friend was near downtown at 3a and was almost kidnapped. There's a lot of young female kidnappings where we're at and because he's petite with long hair, he was mistaken as a female target. He managed to run away, but it was of course very traumatizing for him."
flotsamjr
With no car
"I worked night shift on Kadena AB on Okinawa, Japan. I started walking to work because I didn't have a car. I really enjoyed the walks. It was a good way to wind down after work as the nights were cool and quiet and I could listen to my music without worrying about anyone else around."
"One night while walking home I heard some rustling in the jungle of trees on the way home. Next thing I know all of the lights went black and all I heard/felt was a loud wooooosh coming right at my head. I screamed like a little girl, ran, and dropped my Ipod (it broke). Once I made it past the trees I realized it was one of the giant bats that lived on Okinawa. It scared the ever living s**t out of me."
akroses161
Slippers in the Grass
"Almost 100% sure I witnessed a kidnapping. I was going to get my mail late at night while living in an apartment complex and on the way back I noticed a woman in her pajamas surrounded by a few men right by a car. There was an argument and looked like they forced her in the car and drove off, I found her slipper nearby on the grass. I of course called the police and they came and I let them know what I saw but I never found out what actually happened."
kinetochore21
Run On
"Was up on a hill in the countryside at midnight when a man with a rifle came out of nowhere, ran right past me, and wasn't seen again. I went home shortly after that."
WindingLostWay
That's it... I'm only going out in sunlight.
Do you have any creepy nocturnal stories? Let us know in the comments below.
There are so many talented people in the world.
There are undiscovered writers, actors, directors, singers and artists that could leave us all SHOOK to our cores.
Which is why it is so disturbing to see bad art.
Bad movies are particularly disrespectful to deal with.
How?
With all the ideas and talent in the world, how are some of these movies made?
Redditor TheAnswerIsCarrotTop wanted to discuss the worst cinema had to offer. So they asked everyone:
"What movie is a perfect 0/10?"
I've seen so many bad movies we don't have enough time to discuss. It happens...
For the Litter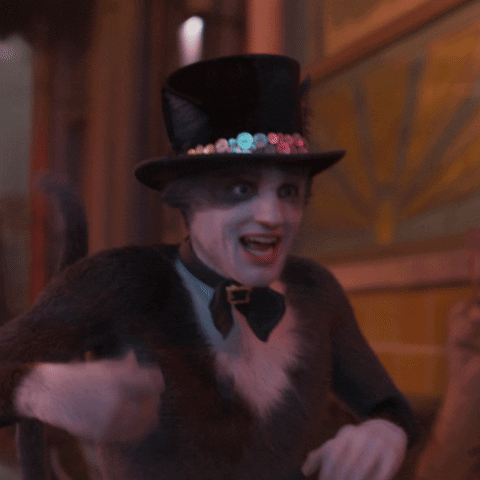 Love It Smile GIF by Cats Movie
Giphy
"Cats was absolutely awful. Like not even funny bad. Just 'gaww man, what the f**k."
Elite_Valkyrijn
What a Mess!
"Disney's Artemis Fowl.The title and a few character names were the only things they borrowed from the books. Everything else was essentially made up, had no bearing on the storyline of the books, and was presented in a way that would be demeaning to a five-year-old."
JanieCRameriz
"I quit in a rage right after they said 'He is never called Butler.' That he is only called by his last name was such an important plot point in the second book, and something that (Spoilers) gave Artemis his memories back after being freaking mind-wiped!"
LaMorak1701
Awful
"365 days, it was unbearable. I'm sorry to those who actually liked it."
stroberejam
"The first one is bad. The second is even worse. The cliffhanger does not get resolved, there's 10 spoken words total in the first 45 minutes, there is no plot and things just happen. And even then there's remarkable few things happening. There's some nice beaches though."
"I'm excited to watch the third one next week with my friends."
DrJackl3
Damn that's bad...
"DragonBall Evolution."
slav_squat_98
"Just rewatched the trailer to know what we're talking about here. Damn that's bad- I think it was also trying for effects that we can do better now. But the premise sounds like something a middle schooler thought up. The acting seemed terrible- like the director did not give a sh*t that these actors are phoning it in because he was phoning it in too."

guava_eternal
Dumb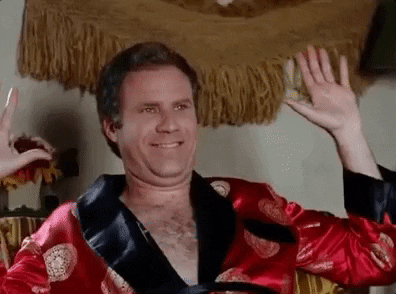 Will Ferrell Comedy GIF by filmeditor
Giphy
"That Holmes and Watson movie with Will Ferrell was painfully, painfully unfunny. Like horrendously so. Not even 'I'm stoned or tipsy and I might giggle' stupid funny."
REDDIT
Oh Will, his choices can be confusing.
A Sequel?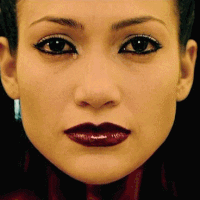 sad jennifer lopez GIF
Giphy
"The Cell 2."
A_Dragon_Speaks
"Sadly, yes. It's bad. Really bad. It represents the one time in my life that I regret spending money on a DVD."
A_Dragon_Speaks
Go South
"Probably Norm of the North."
Scarface2point0
"I'm amazed it even got a freaking sequel honestly, like even for some weird tax thing, you would still need to have people willing to waste their time making them. like I doubt its a completely effortless process or anything, I don't know."
Scarface2point0
"I'm not even sure how they'd find a plot."
TheGeekfrom23000Ave
Oh M...
"M. Night Shyamalan's 'Avatar: The Last Airbender movie.'"
Super_kyle01
"I would also add M Night's 'Old' to his list of shame. Although at least Old was so poorly written that it made it hilarious."
"I find him fascinating; I can't think of another writer/director that has such wild oscillations from masterpiece to absolute dogs*it. You never really know what to expect... which I guess is kind of on brand in a way."
"Perhaps his uneven filmography is the greatest M Night twist of all!"
Koonga
Lord Why?
"Space Jam 2. 100 million film just for Lebron James."
pleasesit_onmyface
"It's actually way worse than that, but it is part of it. If you pay attention and notice the big picture, the whole movie is just cross promotion for every media owned by Warner Bros."
"All those 'adorable easter eggs' of all those characters ranging from Scooby Doo, the Flintstones, Animaniacs, Wacky Races, etc, it's literally just Warner Bros. promoting themselves."
"They spend a good chunk of the movie getting the Looney Tunes characters from other franchises' worlds that Warner Bros. owns to show them off."
"Harry Potter, Game of Thrones, DC, etc. They even had posters from all the recent movies they've played in theaters like Aquaman, Scoob, TTG to the Movies, Matrix 4, etc."
"Forget the constant Lebron James stuff, the whole movie in of itself is this cheap marketing ploy to promote themselves through the use of references and easter eggs."
JoshdaBoss1234
J & J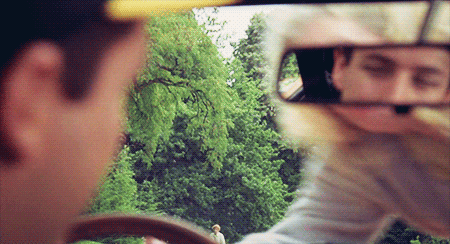 adam sandler GIF
Giphy
"Jack and Jill (one year, swept the entire Golden Razzies)."
Kennethch1122
"Jack and Jill is the ultimate example to show that Adam Sandler is an excellent actor but with terrible instincts. When left alone to do what he wants, he puts out absolute trash. But when wrangled by a talented director he can put out really good performances."
Wind_Yer_Neck_In
How do some of these movies get made?