We're all not geniuses.
Everybody has varying degrees of knowledge and brain power.
And that is ok.
Though some of us are really lacking in any sense and every once and awhile people like to sugarcoat that fact when they call us out.
"Bless your heart."
That's a big one in the South. Means... "I like you, but Lord are you missing marbles."
Redditor MrMadJoker wanted to know the most creative ways to describe people who lack a few IQ points.
They asked:
"What's your favorite euphemism for a dumb person?"
"You're missing a few pieces of the puzzle."
Said to me from my Geometry teacher. Now I know what he meant.
And... he was right.
Cents
"I could give them a penny for their thoughts and I'd get change back."
hopefulsite126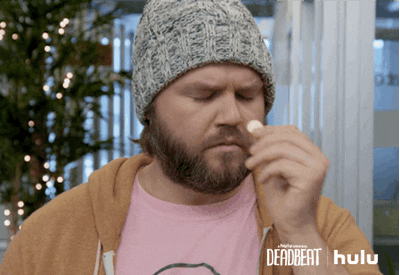 tyler labine penny GIF by HULU
Giphy
The Cells
"He's got 2 brain cells left, and they're fighting for 3rd place."
Striking_Yoghurt_690
"One more neuron and he'd have a synapse."
Bad Wheel
"The wheel is spinning but the hamster's dead."
ofsquire
"My old english teacher used to say 'I can smell the hamster burning.'"
cardew-vascular
"Bruh how u gonna do hamsters like that. Im dead 🤣🤣🤣🤣🤣"
Mulberry0
YOU
"You're the reason we have warning labels."
ofsquire
"My bosses comment about my non-too bright coworker 'you can't get mad at her- she's the reason shampoo has directions and she probably still f**ked it up…'"
Smoopiebear
"You see? Because of me, they have a warning label."
WantToBeBetterAtSex
Hello?
"The lights are on but no one's home."
Lovemesomecarrots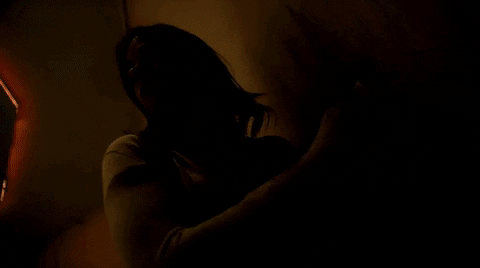 season 1 s1 GIF by Dream Corp LLC
Giphy
Ok... some of this is some good comedy.
Or Puppet...
"I'm an American, but I love when British folks call people Muppets. For a long time Europe has led the way in insult innovation, and I think it's time we caught up."
JonSnow31391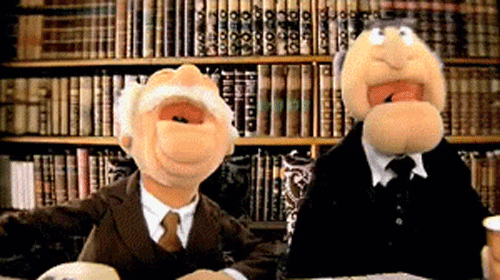 The Muppet Show Muppets GIF
Giphy
Vanilla?
"Less useful than a chocolate teapot."
Pokeybumfun
"My Physics teacher used to say 'more pointless than a chocolate fireguard' whenever we had pencils that were too blunt for graph drawing hahaha."
ElegantEagle13
"German version of that is 'dumber than a piece of bread.'"
00192737292
I Like Turkey
"Shouldn't be left in charge of a ham sandwich."
accomplished_loaf
"I had a college professor who had met Gaddafi (God have mercy on him), the late dictator of Libya, and his impression was 'it would've been a shame to put that lunatic in charge of 10 chickens.'"
thefuzzybunny1
"Lol... for some reason this reminds me of Gordon Ramsay saying on Kitchen Nightmares that he wouldn't trust a guy to run his bath, let alone his restaurant 😅."
thxitsthedepression
No Top Floor
"Your elevator doesn't go to the top floor. You're as sharp as a marble. You'd be stuck for an answer at hello (that's from Classy Freddie Blassie you pencil necked geeks)."
ferox965
"People tell me my elevator doesn't go the whole way to the top floor but I don't even HAVE an elevator."
"People tell me that too! We should go buy one~"
one_angry_custodian
Space
"My grandpa says: 'A lot of space between them ears.' Which is my absolute favorite, because a lot of people don't get it at first and just enforces the meaning."
Blobfish_Blues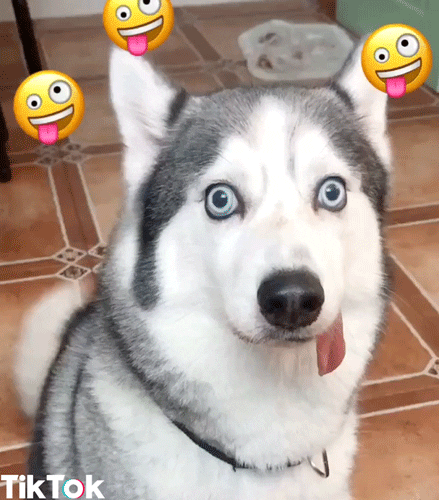 Excited Aww GIF by TikTok
Giphy
Not all of us are going to break IQ records. That's ok. But these descriptions are funny.
Want to "know" more?
Sign up for the Knowable newsletter here.
Never miss another big, odd, funny or heartbreaking moment again.
Keep reading...
Show less
Have you ever looked at someone after they've asked you a question and wondered,"How have you managed to live this long?" Or, even better: "Did I really just hear that?"
It hurts even more once you realize they're not pulling your leg.
I wish I could say this hasn't happened to me more times than I can count, but the human race has a way of disappointing me in ways nothing else can.
Sadly, we all run into these people (and their questions).
People shared their stories after Redditor Mylefthoof asked the online community:
"Even though there are no dumb questions, what is the dumbest question you've ever been asked?"
"What made it particularly weird..."
"Do you have Christmas in the UK?"
"What made it particularly weird was that we'd literally just been discussing the movie Love, Actually, which is both very British and very Christmas-y."
Bananageddon
Did they not realize that Love Actually takes place in the UK? People really don't pay attention, do they?
"Where do I even begin?"
"I'm in IT management. Where do I even begin? 'There's an error on the screen that says I need to restart to complete the update, what should I do?'"
ReeG
I think I would scream.
At some point, I would scream.
"A coworker of mine, without any context, asked me, 'Is Ash Wednesday this Friday?'"
pjabrony
Did you tell them to think about their question for a little longer?
Just... a... little... longer?
"During my exchange year in the US, I was sitting in my English class and we had a few minutes until class started, when one of the guys I spoke regularily to, suddenly turns and asks me if I could speak English since I'm from Germany."
"I calmly asked him in what language we had been speaking just a second ago. It was pretty hilarious and even our teacher had a good laugh with us."
"In short: Guy asked me if I could speak English, while we were talking in English."
SomeSugarAndSpice
Perhaps his brain short-circuited – let's cut him some slack.
"I was not able to convince her..."
"But why do you eat apples? You're a vegetarian, you can't eat that."
"I was not able to convince her that being vegetarian doesn't mean to only eat roots."
SecretSummerMidnight
This implies that vegetarians give up everything that could possibly taste good in favor of roots.
This person really needs to expand their palate.
"Once when I was in a tech support group..."
"Once when I was in a tech support group I literally had a guy email me and ask for my email address."
FirstTOOtheleft
But... but WHERE did they think they were sending their message?
"Being that I was in the aft galley..."
"I'm a flight attendant and while waiting to deplane a passenger in the back of the aircraft asked me if I worked the flight. Being that I was in the aft galley and literally had no way of magically appearing on the plane I was pretty confused."
Lscottbr
Did they think that you were dressed in your flight attendant uniform for fun or what?
"Thankfully it was asked..."
"Are you a real black person? Your skin is too light."
"Thankfully it was asked by a little kid, but it was so stupid that I still laugh about that years later."
starkillerzx
Imagine if this was an adult.
Actually, I don't need to imagine it.
Adults say dumb stuff like this all the time.
"I was talking to my nephew..."
"I was talking to my nephew about how Albert Einstein only started talking at the age of two. He then looked me in the eyes and asked me in an adorably serious manner, 'Did Albert Einstein invent words?' I forget how smart 11 year olds are meant to be, but it made me chuckle."
MattThePi3b
So what you're saying is... this kid isn't an Einstein.
"Once my mom..."
"Once my mom had to have part of a lung removed due to cancer. Afterwards, the doctor showed us the imaging that showed the remaining cancer spread through the rest of her lungs, which we already knew about. My dad asked him why they didn't remove all of her lungs."
esca0014
Are you sure your dad wasn't going for a perfectly timed dad joke?
Did your brain explode reading these? We wouldn't blame you. Humans are so frustrating.
Have some stories of your own? Feel free to tell us more in the comments below!
Want to "know" more?

Sign up for the Knowable newsletter here.
Never miss another big, odd, funny, or heartbreaking moment again.
Keep reading...
Show less
Death is coming for all of us. One way or another we're going to leave behind this mortal coil.
The hopes for most is to either go out a hero or peacefully.
But we certainly don't want to be taken out by a situation that could read like an Onion article.
You know like... "Man killed by flying toilet. Looks flushed."
Don't have your life cut short by being an idiot or by not paying attention.
Our deaths are the last ways we're remembered, better to be accompanied by warm smiles and not a lifelong meme.
Redditor Timely_Wonder3839 wanted hear about the times the Reaper almost came for some us, just because we were a little too ditzy, so they asked:
"What was the dumbest way you almost died?"
I'm super afraid of death. I'm trying to figure out eternal life. Until then, I'm always aware. No falling toilets for me.
Stay Dry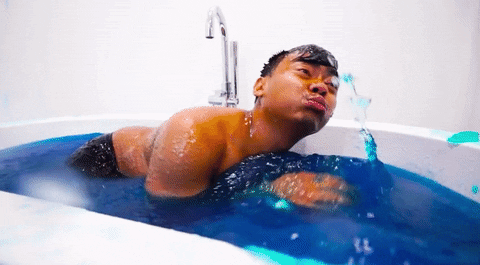 Swim Swimming GIF by Guava Juice
Giphy
"Swimming drunk in the ocean at night." ~ thr2k
That coulda been me!
"When I was a kid (maybe 4yo), the first time I won against my grandma in UNO I was so happy, I ran into the house screaming 'I WON!' (we played in the yard) - little me wasn't able to stop fast enough so I slammed right into a wooden frame-door with a big glass window. My whole face was cut open (luckily everything healed, all I am missing is a small piece of my nosetip and its not even visible if you don't know where to look)."
"The glass shattered in a star-shape around my head and one of the spikes from the remaining glass door missed my main artery for 0.5cm (0.19 inches). I almost killed myself by accident because I won against my grandma in UNO." ~ salem7753
Shelling at night...
"I went to Aavdiyvka in Eastern Ukraine with my brother. We wanted to make a film/photos about the situation in Donetsk but basically had no planning/training/fixer. We got in a car with a random Russian dude who took us to the village. Soldiers everywhere. Minefields everywhere. Shelling at night."
"There were many points when I thought my heart stopped/I nearly pooped myself. Also got our passports temporarily confiscated by Ukrainian soldiers who rightly assumed we didn't know what the fuck we were doing. This was back in 2018. 10/10 would not do that now." ~ Saynthewrongthings
Gagging
"I was drying off after taking a shower. For some reason I was using a Christmas themed towel that had been around a few years and had some loose threads throughout. I was drying off my face and I guess I inhaled through my mouth and one of the threads wrapped itself around my uvula. I just gagged on it and was able to very slowly pull it out, but it took a few seconds and I was starting to get dizzy."
"When it came out I was left with a very sore throat and was gasping for air. It is humbling to know that I could've easily been found naked, wet, and dead with a towel in my mouth. I now take a deep breath and hold it before bringing a towel to my face. I also frequently purchase new towels." ~ PeripheralVisionMan
Close Shave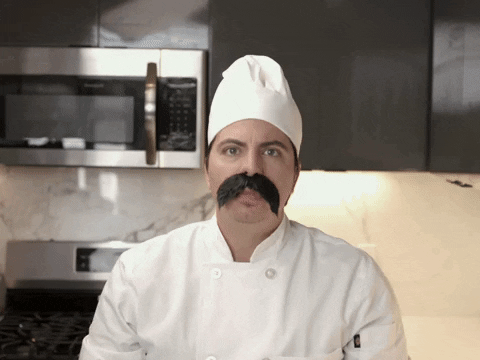 Iron Chef Cooking GIF by GIPHY Studios Originals
Giphy
"A boat ran over my head in a lake once. I saw the propeller go right past my face." ~ MyHeadGetsSalty
Drunk... that would be my downfall of stupidity, should it happen. I'm going dry.
Piggy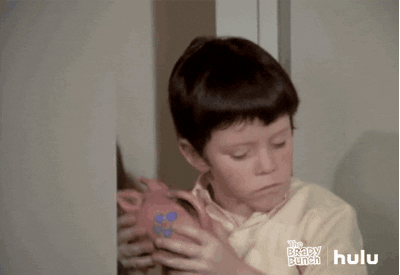 mike lookinland piggy bank GIF by HULU
Giphy
"As a kid I swallowed about 15 pennies because I was acting like a piggy bank." ~ odagled86
Lost Lake
"Swimming drunk in a frigid lake. I made it like 50 meters out to a floating dock and decided to hop on the dock and just lay there for a while. When I jumped back into the frigid water, the temperature and my drunken stupor caused me to sink like a stone. When I finally floated to the surface I was flailing and asking for help. My friends (one of which was a lifeguard) thought I was screwing around and didn't help me."
"I somehow managed to backstroke my way back to shore after what seemed like an eternity and proceeded to vomit my guts out. My lifeguard friend was drunk and stoned. also the lake was ironically named Lost Lake, every time i'm in town i retell the tale of how i almost lost my life in Lost Lake." ~ elmerjstud
Waterways...
"We have underground water storage tanks at the apartment block where I lived. Back when I was 8 or 9 I was playing with a football (soccer for all the Americans) that my friend brought in the heat of kicking the ball hard enough to send it flying to the other block i stepped back farther than necessary."
"Now being a stupid kid I thought running as fast as I can I could kick the ball to great distance. And so I ran, ran like the wind and in running super fast when it was time to kick my feet tangled leading me to fall on the water tank. Which was unlocked at that time (water bowsers were called to fill them that's why)."
"I went in half my body hanging 20ft above a dark space with what i was told 6ft of water in it. The security guard came running to help me. Sometimes I think what if he was not around and was assisting someone i wouldn't be here in bed sharing this with the world. Truly a hero in my eyes wherever he is now." ~ zambo0893
Off the Plank
"Stepping on an unsecured plank on a scaffold 10 stories up. When I stepped off of it. It teetered like a see saw. I damn near wet myself grabbing it so it wouldn't tip over and fall. (10' 2" plank would've been my end in construction if it fell or my life.) my boss was just pulling it into position and I misunderstood his instruction. F**k me that was scary moment." ~ Wizdad-1000
Flying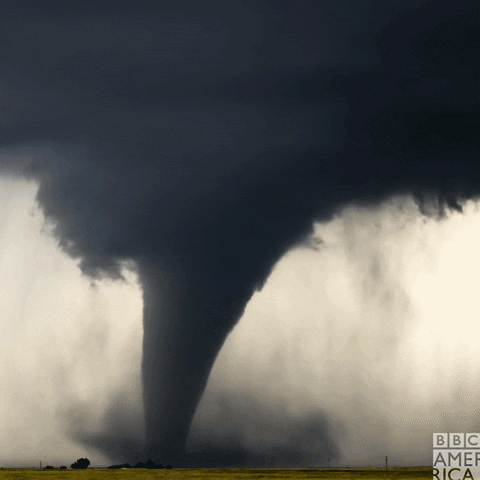 North America Weather GIF by BBC America
Giphy
"A full grown tree flying towards me during a cyclone." ~ PirateKing802
Who eats pennies? Really? Good night. And watch out for cyclones. Check.
Want to "know" more?
Sign up for the Knowable newsletter here.

Never miss another big, odd, funny or heartbreaking moment again.
Keep reading...
Show less
Truly believe only half of what you see, and almost nothing that you hear. This is sage advice that has followed generations upon generations of people. Truly only filter out the things you know are going to work for you.
Unfortunately, not everybody has the self-possession to claim their own path. But we can teach those people what advice NOT to take. And some of that advice you should ignore is actually the very advice some people really believe in.
Redditor anasear asked:
What's some widely accepted bad advice?
Here were some of those answers.
The Body Keeps The Score
"Telling athletes to 'push through the pain.' This is how I ended up getting a new knee when I was 28."-VerySaltyScientist
"For parkour ppl, if you are feeling pain that means you're doing something wrong/something high strain that shouldn't be done often or you're not ready for."
"Big difference between muscle soreness and bad technique."-1kateviax1
Same Thing To Bankrupt Yourself
"3 paychecks for an engagement ring. Thats not even what the 'advice' even was; its actually worse than that."
"This 'advice' comes from a De Beers Diamonds company marketing campaign, and it said that a ring should cost two months worth of your pay, which would be 4 paychecks since most people get paid every 2 weeks."
"And then later, they changed the advertisements to say three months of your pay which would be six pay checks."-theinsanepotato
Skin Deep
"'Looks don't matter.' As someone that's ugly I find that mildly offensive. Looks get your foot in the door, personality gets you in. Having a great personality only works if you're moderately attractive."
"People also treat others different based on whether they're hot or not. My best friend is typically attractive and the amount of times people have talked over me only to listen raptly to my friend is not even funny anymore."
"Treat others with respect, yes even us ugly ones."-_Frog_Enthusiast_
Seeing any advice here that makes you want to crawl out of your skin yet?
No...You'll Make PLENTY Of Money
"Don't take that promotion, you'll make less money if you get a raise, overtime will put you in a new tax bracket and you'll actually make less, etc…"
"We really should teach this kind of stuff in school because it's scary how many people don't understand how tax brackets work."-bb_1219
Dreams Are Just Dreams
"Follow your dreams. It is too vague. 'I want to be an actress' and then not explaining the steps, or other obscure jobs kinda leads to a kid dreaming and not doing much....then growing up confused."
"I still think people should follow their passions in life. Do what they love, and find motivation in everything. But I hate 'follow your dreams.'"
"It sounds like something you'd hear a whimsical fairy say. It is meaningless, dreamy, and unproductive today....in my opinion."-anonomnom23
Just Go To Bed
"'Never go to bed angry.' I hear people say it all the time, and people accept it as if it's gospel, but often a good nights sleep and a chance to let your cortisol drop so you can get out of your 'reptilian brain' and return to reason is really what you need."
"Do not stay up all night trying to resolve some issue when you're furious and exhausted. Go ahead and go to bed angry."-a_little_confusion
Just Tell Poor People To Have More Money!
"Telling anyone with mental health issues, unilaterally, to fix them via meditation/mindfulness. Why I feel it often doesn't work, bc I know this advice is usually offered in good faith:"
"Remember that meditation and mindfulness are both skills, that need time and energy to cultivate; so even if they are helpful (and I do use both to help manage my own), it's not helpful advice to give someone so deep in depression/mental illness that they have neither."
"In my experience, it feels like reaching out and saying, 'I'm drowning,' and someone responds, 'Well, why don't you just learn how to swim?'"
"The real advice people often need is exactly how and where to seek help, which will go a much longer way."-topHatGhost1622
These Low Effort Jobs Have Surprisingly High Salaries | George Takei's Oh Myyy
Have you ever worked one of those jobs that paid you to kinda sit there? If you have, you know the joy that comes with watching the entirety of Breaking Bad ...
Scholarships
"'Study whatever you want in college that interests you.' Unless you have scholarship money, wealthy and giving parents, etc."
"You shouldn't (example:) go to a private art college to study printmaking. My ex-gf did that and she'll be in debt her whole life. You can study whatever you want, but you don't have to borrow $100k to pursue what you love."-CliplessWingtips
Trades, Though
"'You have to go to college.' No. College is one option. There are several other options. Trade school. Apprenticeship. Workforce. Military. Volunteering. Whatever!"
Y"ou have to do what's right for you, not what others are incentivized to tell you."
"College was right for me, and I was able to pay off my loans within 5 years of graduating because I was fortunate to use my degree to obtain a job in my field fairly quickly."
"That doesn't mean it's right for my cousin, who is a welder and making gobs of money being an expert on his own schedule!"-Caruthers
Yeah, Money CAN Make You Happy
"'Money doesn't buy happiness.' While yes it isn't guaranteed to make you happy I would bet you wouldn't at all be happy if you were homeless."
"Whereas if you had average income you would likely be more happy. Simply because you're not living in a sh*thole without taking showers."
"You can live in comfort and be clean. People seem to think that just cause lots of rich people are lonely and dicks that means that money means nothing with happiness. Well it definitely does."-doochebag420696969
Next time you hear somebody give you this advice, take it with a grain of salt.
We've learned it doesn't work for everybody.
Luck and privilege are much bigger factors in success than platitudes.
Want to "know" more?

Sign up for the Knowable newsletter here.
Never miss another big, odd, funny, or heartbreaking moment again.
Keep reading...
Show less
What the hell made them think of that?
You've probably asked yourself that from time to time, especially when looking through history's weirder moments. And guess what?
Your average Joe has had to be a creative problem solver at least once or twice, too. Whether it's to avoid losing a job or to get out of a crappy meeting, we must never doubt human ingenuity.
Join us as we roll our eyes yet nod appreciatively at people who somehow made it through despite committing acts that would otherwise be seen as glitches in the matrix!
But before you do, feel free to thank Redditor KiraCosmicGod, who asked the online community:
"What is the dumbest thing humans did to prevent something and it actually worked?"
"Native Americans..."
"Native Americans who were in Florida won a battle against the settlers by using crocodiles, preventing them from taking their land."
eeepsis
Brilliant! Weaponzing the local wildlife. I will have to remember this for next time.
"Wearing a motorcycle helmet..."
"Wearing a motorcycle helmet while snowblowing. I did it because I missed riding, it kept my face warm and when snow would fly back at me the visor would protect me."
Fortknoxgaming
You probably looked like some creepy serial killer but that's okay, the snow was cleaned up!
"When I was younger..."
"When I was younger I got called into HR because I drew a very detailed picture of a penis. It was really really good."
The HR meeting happened like a week after I drew it and my only defense was 'I dont recall doing that, do you happen to have the picture? It might jog my memory.' They didnt have it of course because I had it, and because I didnt confess they couldn't do anything."
"Investigation results inconclusive, have a nice day."
Flynn_10
You're sneaky, aren't you?
Are you still employed by the same company?
"Bloody worked too..."
"A RNZAF co-pilot in WWII once climbed outside his bomber, onto the wing, to put out a fire. Bloody worked too and he got a Victoria Cross for his efforts."
light_engine
This person is braver than I will ever be. All I can think reading this is noooope.
"I forgot to bring my resume..."
"I forgot to bring a resume to a job interview, but I had an index card in my bag. I cut the index card in half and wrote my name, my contact info, and "creative problem solver" in my best handwriting, and gave a copy of my 'business card' to both the interviewers."
"I got the job."
kayification
Well, that's certainly one way to make an impression! Glad it worked out!
"Our power was out..."
"Our power was out due to a storm. I had a camp stove to use for boiling water to make a coffee pour-thru, but I couldn't use my electric grinder for the coffee beans. I tried fashioning a mortal and pestle but it was taking too long."
"So I put the coffee beans in a couple of ziplock bags, placed the bag right behind a car tire, then ran over it back and forth a couple of times to crush the beans. Worked like a charm."
EugeneStargazer
Brilliant. I might call you if I need some help during the zombie apocalypse.
"There was a natural gas mine..."
"There was a natural gas mine in Uzbekistan that had a gas leak. To fix the leak, the Soviets nuked the mine with an atom bomb. It worked."
Some-Basket-4299
When there's a problem, just throw an atom bomb on top of it.
But don't.
Please don't actually do that.
"At one point..."
"At one point in the American Revolution, a portion of the American army was completely out of gunpowder and saw British troops approaching, so they heavily fortified their position to make it appear they would win a decisive battle and prevent the British troops from engaging."
Mr_Henslee
This truly lends further credence to the saying, "Fake it until you make it."
"The security guard..."
"A friend and I once snuck 15 people into a Warped Tour by giving them some bracelets from a party supply store and clipboards full of paper. Walked up to the side gate and said we were with Rock The Vote. The security guard waved us right in."
GoodgoodGodgod
Why didn't I think of this?!
I am disappointed in myself.
"When I was young and broke..."
"When I was young and broke I bought a sofa from a used furniture store. I had no way to take the sofa home. I went to a used car lot a couple of blocks away and took a truck for a test drive."
luckyhenry
A creative solution to a big problem.
Genius.
You know, come to think of it, some of these ideas aren't dumb at all. I don't know what that says about me...
But seriously though... if you ever have the opportunity to drop an atom bomb on something, just don't do it. That's the biggest takeaway here.
Have some stories of your own? Feel free to tell us more in the comments below!
Want to "know" more?
Sign up for the Knowable newsletter here.

Never miss another big, odd, funny, or heartbreaking moment again.

Keep reading...
Show less