I can't anymore, I just can't. Sometimes I feel like I want to turn my ears over to God and say..."I'm done... thanks."
I just can't believe what I'm hearing when among company, or listening to the news. I can't tell if society is crazy, dumb, naive or all of the above.
Too often I'm truly left speechless by the things that fall out of the mouths of others. Either education has fallen to the bowels of life or the human brain has deteriorated through time.
I just always want to ask... "Do you hear you?" Maybe I'm the crazy one.
Redditor u/PrettyRefrigerator83 wanted everyone to share some of the things our ears I've heard that left us... speechless by asking:
What's the dumbest thing you've ever heard someone say?
I've had to stop watching CNN because they keep slipping in comments by Marjorie Taylor Greene and I'm sorry but that woman, I am stunned, STUNNED by what she says.
Oh Birdy!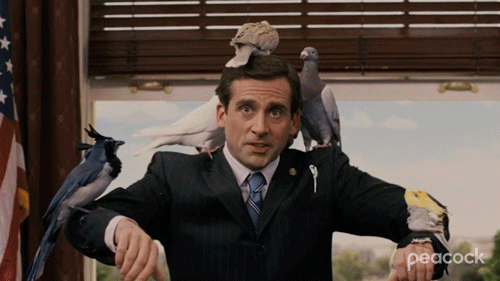 Steve Carrell Thumbs Up GIF by PeacockTV
Giphy
"Watching an old movie and a bird comes on the screen. 'I didn't think birds were invented back then.' Literally the dumbest thing I've ever heard and not sure it will ever be topped."
- fatleon5
Colors...
"When I was a little kid my older sister told me color didn't exist until Wizard of Oz came out and that's why everything before then is in black and white. I was so confused about how everyone was able to start seeing color. Then Pleasantville came out and I love that movie so much because it brought to life a question I had pondered for years."
And H40?
"College level chemistry. Legit asked in front of everyone what H20 was. Teacher laughed a bit until she saw his embarrassment."
"H20 is a kinda okay Halloween movie that was considered canon for a while. Was made 20 years after the original and had Jamie Lee Curtis back playing Laurie Strode using a different name."
It was Me...
"I'll fess up. Once I was searching for a word to describe a length of time and I finally gave up and said 'a half a fortnight'."
"If I get a free reward anytime in the next 12th of a year I think I might give it to one of the commenters on this. Laughing for a solid 50,000 milliseconds is nice."
For Queen...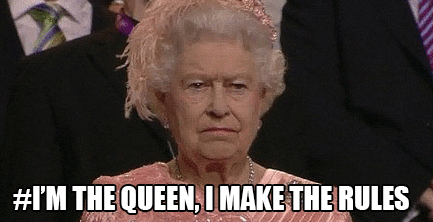 english olympics GIF
Giphy
"England shouldn't play in Euro 2020. They're not in Europe." Wow, just wow."
It's Pepper...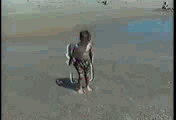 Very Funny Reaction GIF
Giphy
"Is this saltwater?" We were at the beach. Swimming in the ocean."
I can't stomach it...
"Omg I have been waiting for this question. My boyfriend who, in general is a smart man with common sense. But today he told me humans have 2 stomaches. Apparently, in his mind, the small intestine is 1 stomach and the colon is another. We even had a disagreement about it. So if you are reading this my beautiful idiot I posted your shame bahahaha..."
A 12 Inch
"Way back, I stopped at a Togo's to get a 12-inch sandwich to split with my wife. Asked for half without olives (I don't like them). The young blonde sandwich maker: "Do you want half with olives or half without?" Uhhh... that's the same..."
"I could see why they might be clarifying tho. The general public, especially in fast food or retail, can be stupid. Sort of a "just to make sure I heard you right so you won't yell at me later" kinda moment."
High Temps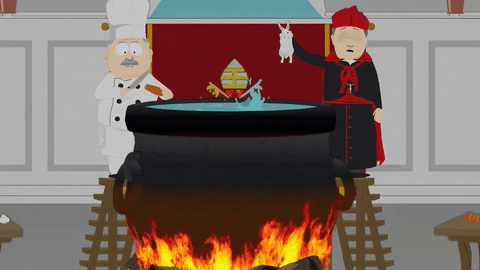 water cooking GIF by South Park
Giphy
"Cold water boils faster than hot water" - Former roommate."
In Space
"A woman once asked me if Mars could be classed as a country."
"What 😂? Ah yes, we have so many countries with diverse cultures on our planet. Romania, Scotland, Canada and Mars are the first ones to come to mind."
Can we send some of these people to Mars? Earth is really stressing me out. And humans, well I give up on y'all. Please keep reading people, and not about Kardashians, read about science, and philosophy, etc.
Want to "know" more? Never miss another big, odd, funny, or heartbreaking moment again. Sign up for the Knowable newsletter here.

Keep reading...
Show less
I am severely concerned about the level of brain power left on this rotting ball we call a planet.
We are in some serious trouble people. Simple facts are being distorted and obvious truths ignored. In the immortal words of Oscar winner Ms. Whoopie Goldberg as the brilliant Oda Mae Brown in "Ghost"... "World (Molly) you're in danger girl!"
Red alert, theories are not fact. So please do your research before you fall down a rabbit hole and follow the lies.
It's not that this sort of behavior is new, it's just gotten really out of hand as of late.
Redditor u/Superfrogboy wanted to discuss some ideas floating about that just don't add up by asking:
What is the worst and dumbest conspiracy theory?
The things I read on the daily scare me. Then I turn on the tv and see that members of our government believe the Easter Bunny is real and science is lies. And then I get frantic. Deep breaths....
Creative Writing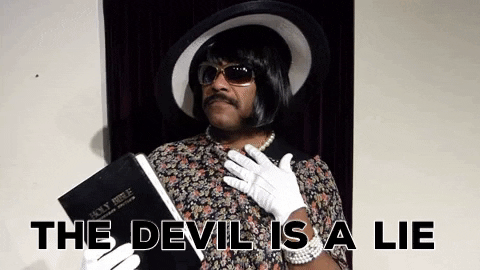 devil bible GIF
Giphy
"The one that states that Middle Age never happened and that 800yrs of history were just invented by the Vatican. It is actually funny how much work was done to prove this theory."
Beatlemania...
"Paul McCartney dying in a bicycle accident in 1966 and being replaced by a lookalike, and that the Beatles left clues on their albums.
So they found a guy who looks just like Paul, sounds like him, plays and writes as well as him (and better).
John, Ringo, George, George Martin, Jane Asher, and Jim McCartney all kept quiet about this?
The Beatles left clues in their songs and albums, for sh**s and giggles?" - square3481
Agents of the Pope
"In the new Irish exiles, however, many Protestants saw a papal plot at work. According to "Conspiracy Theories in American History: An Encyclopedia," some Protestants feared the pope and his army would land in the United States, overthrow the government and establish a new Vatican in Cincinnati."
"They believed the Irish would impose the Catholic canon as the law of the land. History The idea that Irish immigrants were agents of the Pope working to establish a Third Rome in Cincinnati is just hilarious to me."
Tartaria...
"Similarly, that there was a lost, technologically advanced global empire called Tartaria that collapsed in the mid-1800s, and for some reason it's been entirely wiped from history except for its architecture. Examples of "Tartarian" architecture include the Arc de Triomphe, old Chicago, and most late middle ages castles."
"At its core, it's similar to the Graham Hancock-style "history is lying to us" but unlike the Younger Dryas theories, which are still dumb but mostly hinge on "yeah, but we don't have evidence it's NOT true," the conspiracy requires significantly more heavy lifting to explain how none of this society survives except for a very specific and visible aspect. Check out r/Tartaria for the wildest rabbit hole you will go down today."
Silence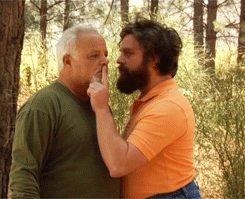 quiet tim and eric GIF
Giphy
"Any of those which require an exceptionally large number of people to remain completely silent over the course of decades."
Silence is part of the problem. And religion is really feeling like a hostage taker, I grew up Catholic. But there is a lot to explain.
Endings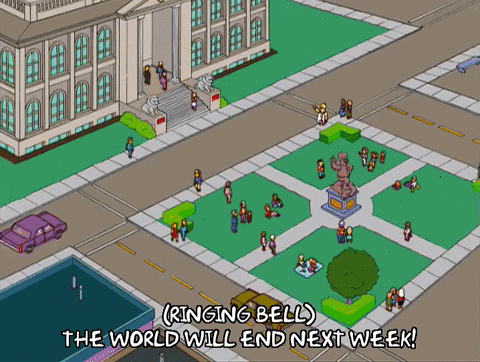 Episode 19 Sign GIF by The Simpsons
Giphy
"Every "End of the World" conspiracy. It has been said so many times, yet the world hasn't ended."
It's a Circle!
"Flat Earth."
"The one thing about flat-earth theories that has never been successfully articulated to me is: Why? What is the point of it all? Why are NASA and all the world's governments, astronauts, physicists, astronomers, cartographers, pilots, and sailors trying to trick people into believing the world is round? What do they gain from maintaining this charade, or what would they lose from its exposure? Just, why?"
Watered Down
"As the womb is filled by water. Everyone is technically born at sea therefore only maritime law applies to them. I don't get it either."
"So they would claim a gallon of water is a sea? If I stand in a puddle I'm at sea? When I take a bath I'm at sea? I think if it can't float a vessel the size of a cargo ship, then it ain't a sea."
Oh the Q...
"The holocaust didn't happen. Like how are you gonna deny something with loads of witnesses, pictures, survivors etc?"
"My sister is a hardcore QAnon type. She is adamant that the Holocaust never happened, all the pictures are fabricated, videos are all fake, etc."
Nirvana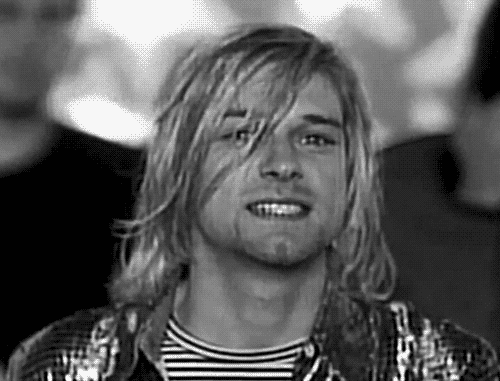 Kurt Cobain Bipolar Disorder GIF
Giphy
"Kurt Cobain faked his death and assumed the identity of Rivers Cuomo."
I understand wanting to find truth and deciphering difficult questions, but some facts are just fact. How in 2021are we still debating this rotting ball's shape? The Earth is round. Period.
Want to "know" more? Never miss another big, odd, funny, or heartbreaking moment again. Sign up for the Knowable newsletter here.

Keep reading...
Show less
Finance and financial management really needs to be a part of all school curriculums. Seriously, who needs PE every single year?
And what in the world is the point of a free period? Also, trigonometry... just no. Learning about how to make and properly handle money would change the outlook for everyone.
Learning that it doesn't grow on trees or that one day we'll have to make our own and turn on into survival... that seems like a more dire and useful life lesson.
Too many people make far too many stupid mistakes that keep them in debt and unhappy, and that can be avoided.
Redditor u/viKiKing0 wanted everyone to own to some mistakes involving money by asking:
What was the stupidest financial decision you ever made?
Talk about hindsight, I cry when I think about my past financial mistakes. And it all started with those damn CD deals... I hate you Columbia House!! Also, I believe several libraries have me on a watchlist, should I ever dare to rent another book without settling my debts.
No Thanks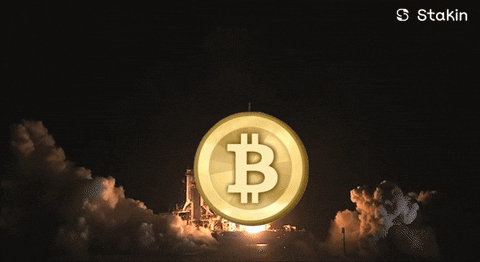 Lift Off Moon GIF by Stakin
Giphy
"My friend: hey you should buy these bitcoin things, they're only 20 cents each and it's sort of an interesting idea."
"Me: oh, yeah, sounds interesting... I'll look into it."
"Never looked into it."
- dedokta
Tasmania
"My now wife and I were renting a terrace house for $50 a week. The landlord who was a very strange cat offered to sell us the house if we paid the weekly rent for 10 years. Rent per year was about $2600 so for $26000 we would have owned a house. We were 20 years old and ten years was forever so we said no. That was my BIG mistake."
"To people who have asked: The house was in Tasmania. About 40 years ago. At that stage I was earning about $250 per week. It was double story, 2 bedroom terrace house. We bought a house about 6 years later for about $75000. We knew the landlord, he was divesting a lot of properties he owned."
Peanuts
"Was a 10-99 day trader out of college. Didn't pay taxes for a year or two. Making peanuts, IRS won't notice, right? The penalties were more than the original amount owed. Had to put $6,500 on a credit card (bad choice #2). Sent me on a 20 year whirlwind of credit card crappiness. Should have paid my taxes. Should have set up a payment plan with the IRS."
"Turning down the only 6-figure salary I've ever been offered because the job required travel for 6 months of the year. I could've spent a year or two there and then gone on to bigger and better things, seems like a reasonable sacrifice in retrospect."
- libra00
Be Smarter at 22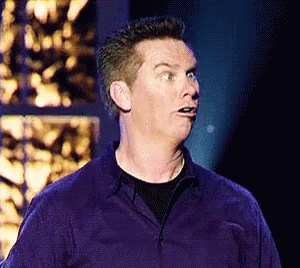 Dummy Feeling Dumb GIF
Giphy
"Getting a payday loan when I was 22. It was small and I got out of it, but I can get definitely understand how someone can get caught up it it and not get out."
These Are The Worst Job Interviews Ever | George Takei's Oh Myyy
I'm so confused about this Bitcoin. Yay or Nay? Someone let me know. And lesson one for the youth, read all the fine print when signing off on loans. You'll never escape them.
Kim K Coin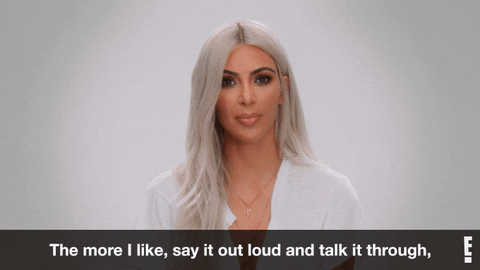 Kim Kardashian GIF by KUWTK
Giphy
"Gotta be the Kim Kardashian app. I quickly established the need to delete it. As I was spending actual money. For fake clothes."
Years Later
"My ex and I moved in together. Paid half each for deposits and all the bills etc. I took out a 4k loan in my name and bought furniture with it, I also bought us a 1.5k bed on finance. My mistake was not getting it in writing that as I was paying the loans anything purchased with that would be mine. I walked away with an £800 telly and nothing else and was still paying the loan off for 1.5 years after I moved out. In the future, I will be keeping receipts and written agreements!"
Mismanagement
"Taking the advice of a financial advisor in 1996 to invest $5000 into a labor-sponsored mutual fund rather than buying Apple stocks like I wanted. Current value of mutual fund: $200 and in litigation for mismanagement Calculated value of Apple: $5,800,000."
- milesmac
Maxed Out
"I took out the max on my grad school loans because it was important that my ex was able to stay home to take care of our 2 year old daughter. It was a great decision for my kid, don't get me wrong, but I now have a mountain of loans that I thought we would use both our incomes to pay off. Instead she left me for a dude with more money."
- timp_t
Bad Baby
"A friend convinced me that Beanie Babies will continue to rise in value. I've lost over 25 thousand dollars I had "invested". Plus, I still pay every month for a storage unit to keep these toys."
Deep Cuts
"Joining Cutco. I only ever sold a few of the damn knives. However, I will admit that I like their products. I still use one on a regular basis and it's held up well."
Life lesson? Be smart. Enjoy your money but don't outspend your means. You're not a Kardashian. And be thankful for that. Also, money is never free. There is always a catch. Be aware!
Want to "know" more? Never miss another big, odd, funny, or heartbreaking moment again. Sign up for the Knowable newsletter here.

Keep reading...
Show less
Some people just seem to enjoy nit-picking. Whether it stems from their own insecurities or they are truly offended, it can be frustrating being on the receiving end of such complaints.
The most frivolous one I experienced was being sassed at work for a dress I had on. It was summertime and very warm inside the old, big retail store that most not be named. All of the young bright young 19 and early 20 something-year-old ladies were in mini skirts or mini dresses that barely covered their bums. No shame-they rocked it and were more comfortable in the heat.
However, I usually dressed conservative but this day I wore a dress that had cap sleeves but still went at least my knees. For those that don't know cap sleeves are short covering just the tops of your arms at the shoulder. This was great to stay a little cooler but still feel "professional". NOPE. I was quickly told by my supervisor I needed to "cover yourself" and "go find something to cover up with".
I was not quite as slight as the younger women who didn't comment on with their near sleeveless mini dresses. Apparently simply existing in a curvy body can be seen as overtly sexual *eye roll*. After the second time, this particular supervisor approached I pointed out that most of the women in their section were wearing much less they just got quiet and left without any acknowledgment. I wasn't sad when the store closed a year later.
Redditor merry_cat wanted to hear from others and asked:
"What is the stupidest complaint someone ever made about you?"
They tried the blame game...
"I was working on a product with a small team of 6 people. Once it was done, 3 complained to my boss that I don't communicate or listen to anyone and because of that, we had to rush through it last minute. We have a WhatsApp group with everyone on it."
"I am the only one who's messaged the team about the project in the past 3 weeks, every 3 days, only getting a response 2 days before it was due that we should 'get moving'. It was so ridiculous that our head didn't believe me until I showed him. Got transferred to another, (and much better) team. So all's well that ends well." RedEagle915
Ableism
"I can't use my left leg so I'm in a wheelchair. Yeah, I can hop (rather fast actually) but its not recommended. Some lady called me lazy because I could stand on one leg to grab something but had to use a wheelchair to get around. Like, lady. Thats none of your business.​" LaptopArmageddon
"I just had nothing in common with those people!"
"I got put on public speaking training because people from my job had a discussion where they thought I had issues with public speaking. The trainer asked within 5 mins why tf I was there because I 100% DO NOT have issues with public speaking (like literally, I have done performances and presentations in front of hundreds of people multiple times). I just had nothing in common with those people!" sevasaurus1
Some people just like to complain...
​"Worked sales... Guy said I was awesome but tried to sell him stuff and he didn't like that. Boss brought me into the office to discuss my survey... Boss was reprimanding me and I stopped him halfway through. Said something along the likes of what do you actually want me to do differently? Got an uh nothing ok you can go." bhaail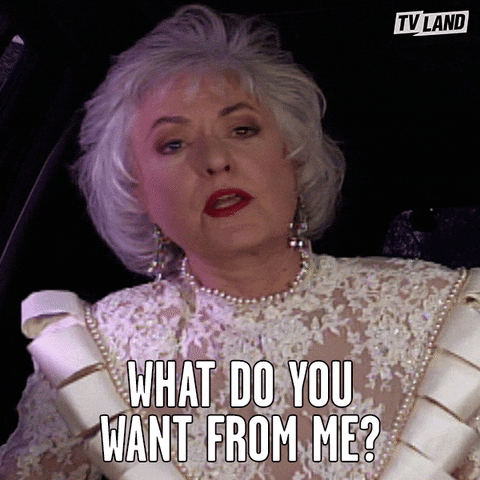 Golden Girls Want GIF by TV Land
Giphy
Restaurant work...
"I had a woman accuse me of being racist because I couldn't accommodate her, her husband, and their child as walk-in guests at the upscale restaurant I was working at on valentine's day at 7:30pm. The best I could offer was seats at the bar and she took offense to that as they had a child with them." frequentstreaker
Chefs Share Major Red Flags To Look For While Out To Eat | George Takei's Oh Myyy
Mansplaining...
"I was accused of mansplaining. My job was to train people and review everything in a step by step format. The person who complained was notorious for being difficult and fellow coworkers came to my aid and said she was just ridiculous." ​RedStradis
Weird thing for an accountant to be mad over...
"I was once called in by my boss for a 'talk'. Apparently, the accountant was offended when I used too many coins to pay for lunch. My boss asked me if I hated her and if I did it intentionally to offend her. I didn't. It's just that I had enough coins that time to pay in exact change. I don't think it was even too much coins to be honest. Just proper exact change." BreadedGlass

rich gold GIF by Offset
Giphy
"One time I had someone complain to my boss I was, and I quote, "mocking them using my normal voice." I asked him, what the hell am I supposed to do if I can't talk in my normal voice? He laughed, I was confused."
In your normal voice?
"One time I had someone complain to my boss I was, and I quote, 'mocking them using my normal voice.' I asked him, what the hell am I supposed to do if I can't talk in my normal voice? He laughed, I was confused." Puzzleheaded_Self613
It was just different...
"I am from New England and I lived in the southern US for a while. I had a customer complain to my manager about my accent. They said they didn't like my accent and said it was completely unprofessional." ​MaingoGrey
Want to "know" more? Never miss another big, odd, funny, or heartbreaking moment again. Sign up for the Knowable newsletter here.

Keep reading...
Show less
I'm always surprised to find myself surprised, even today. I know most humans are idiots but I can still be stunned by what will dribble out of the mouths of others; especially from those I thought were a tad... brighter?
I know we can be gullible but eventually, we catch on. Don't we? By a certain age, there is information we realize is just too bizarre to be real.
But I will say truth can often be stranger than fiction. So who knows why we think what we're thinking.
In this day and age of "alternative facts" I suppose I shouldn't be surprised. But I am.
Redditor u/Roerbakgroente was wondering what sort of "bizarre" facts and info people out there trust as true by asking:
What's the dumbest thing someone you know actually believed?
I know I'm never the smartest in the room, but I'm certainly not the lamest. But even I have dropped a few "bless you heart" moments from my mouth. So, I don't know everything. I'll live.
Me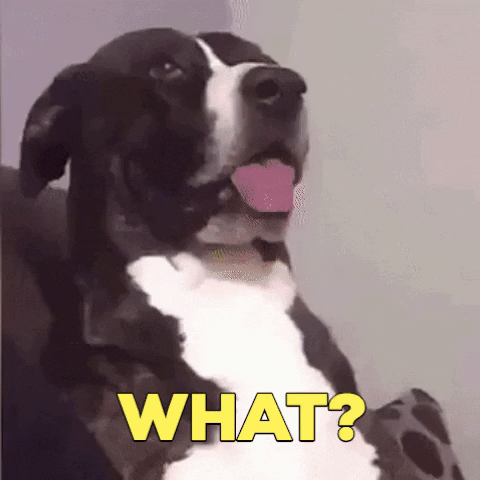 What Is It Reaction GIF by Nebraska Humane Society
Giphy
"That Eleanor Roosevelt was black. That someone was me."
Vegania
"When I was 16 I witnessed how a friend of mine convinced a dude that vegans came from a country called Vegania. He even doubled down claiming that his grandfather was half vegan and didn't tell him the truth until a week later. To be fair, the guy he was talking was the dumbest person I've met to this day, but still it was impressive."
Gumped
"My old coworker believed that Forest Gump was a real person. Her older brother even went to the Navy to follow in his foot steps. I know he was in the army but he want to the Navy because he felt it would make him a better shrimp boat captain. (He really did join the Navy and I'm not sure why)."
Smart Americans
"Back in secondary school, a guy (American) in my class honestly believed that the US colonised Britain and that Jamaica was one of the fifty states. The rest of us (international school, so many nationalities represented) had to correct him. I've met a lot of very smart Americans, but he was not one of them."
Option 3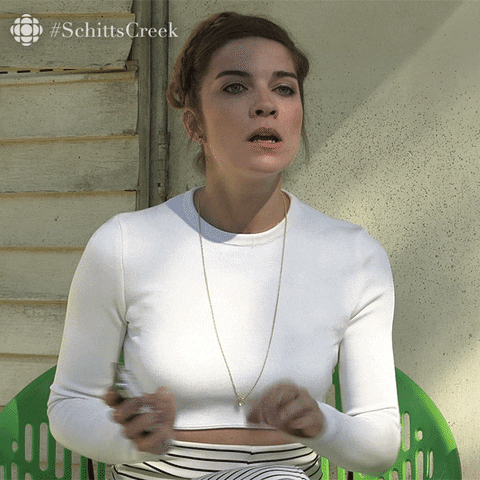 canadian wtf GIF by CBC
Giphy
"While I was changing my son, my brother-in-law walked into the room and asked if he was born with his penis?!? I told him, no I picked the one I thought was gonna be the biggest..."
How in the world? Nevermind... there is no answer. There is only surprise. Some of us really need to spend more time googling the basics, when not in school.
Test Clear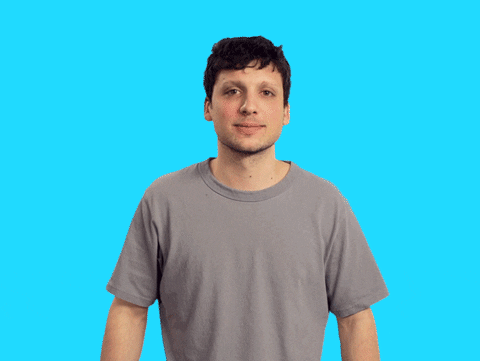 Red Eyes Pink Eye GIF by Originals
Giphy
"In high school, this guy I knew was getting drug tested (usually for weed). He believed that pouring eye drops in his cup would clear him. He ended up testing positive for meth."
Cows in VT
"I have a friend who holds a Masters' Degree. She is in her mid-30's. Two years ago, we were watching tv at my house and she was surprised that there were cows in Vermont. She thought that the farmers bought milk at the grocery store to make cheese."
"Of all the places to be surprised to find cows… Vermont? Like, we a 3.8:1 person/cow ratio. The highest in the frakkin' country!"
They're watching...
"That every traffic light was monitored by people, and they would just add a couple of seconds at the crosswalk if you were crossing on foot and needed a little extra time. When I said that was not at all how crosswalks worked, she said that she'd been on a tour of a city facility and saw the traffic control area with their TVs and they were 100% monitoring pedestrian traffic in this way."
- nonagona
In the Hills
"I used to work for a guy who convinced one of the secretaries that naugahyde came from an animal called a Naugahog. He also told her about Hill Cows, that had legs that were shorter on one side so they could stand level on the side of a hill. She never questioned what would happen if they stood facing the other way."
Take a Chance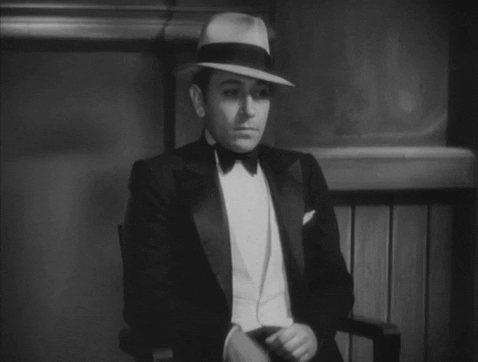 Giphy
"Everything has a 50/50 chance of happening because it either does happen or it doesn't. He would put his life on that. lmao"
Lord help us all. And by all I mean the human race. I'm going to bet half of the people in these stories have political aspirations. Why not.
Want to "know" more? Never miss another big, odd, funny, or heartbreaking moment again. Sign up for the Knowable newsletter here.

Keep reading...
Show less