Unless you've just realized a lifelong dream of becoming a doctor, finding yourself in the hospital is not a joyous occasion.
Whether you are patient, employee, or concerned loved one, the hospital is a place known for its high-stress elements, morbid realities, and involuntary bodily functions.
All of those common elements can be quite scary, especially while you're in that heightened state of mental stress.
Plenty of Redditors know that full well, and from personal experience. They shared their stories.
le_kif420 asked, "What was the most terrifying thing that you've experienced while staying in a hospital?"
Many Redditors found it scariest to wake up in a hospital bed. Often disoriented, under the influence of drugs, or generally worried for their safety, the moments after the eyes open can be full of panic.
The In-Between World 
"I was strapped down and on a ventilator. I woke up and I was on heavy drugs so I kept thinking I was in a very bad dream and and trying to get out."
"I only did that a couple times but I remember having to be told it was real and not a dream. Whatever I think is real is the dream. And after a few seconds it would clear up."
A Regular Refresher
"When I woke up in the hospital buckled to the bed and didn't know why I was there. Happened more than once because it was for a brain injury and I couldn't remember why I was there so I kept trying to escape."
"They ended up writing on a whiteboard at the end of my bed that I'm supposed to be there and stuff."
-- Zeliv
Way Too Public 
"I had intestinal surgery when I was about 13. Recovery was about 7 days to be sure that all the plumbing was working properly."
"Well about the 5th day I had woken up to a fairly large wet spot covering my crotch and gown."
"Turns out I had a wet dream and was still unable to move easily to clean myself so I had to inform the nurse. I know it's not much compared to these others, but to a 13 year old it was a nightmare!"
-- 19rotuken84
Too Many Tubes 
"It really wasn't that bad but I was 5 and very very scared. It was after waking up from anaesthesia after having my tonsils removed. Due to a genetic thing painkillers or anything anesthetic doesn't really affect me."
"So I wake up and I am in a huge amount of pain, I'm surrounded by strangers and I can't talk. And then I see the bandage on my arm from the IV and start crying."
"It felt like forever until my Dad and Mom were there. But definitely being alone, in pain and unable to voice it was the scariest thing for me."
For others, it was all about the screams.
The other people around them in the hospital were in far more pain or anguish than these Redditors, but there involuntary outbursts were enough to make them shutter.
A Lot for a 12-Year-Old to See 
"Was about 12 years old got bit by a poisonous spider. In ER for it. The guy in the next curtain was apperently shot and stabbed with knife still in him."
"Nurses opened the curtain didnt realize me and my dad were in the next area over and so I saw a guy scream and holding in a knife in his gut."
A Tragic Twist 
"I was in a car accident with my mom back in 1999 here in Texas. A large van ran the red light at a four way intersection and t-boned us. The accident was so bad they took us all by ambulance to the emergency room."
"The people who hit my mom and I were in the room next to us. The woman was heavily pregnant but explained to the doctors something felt off for many, many weeks but that her doctor in Mexico said the baby was fine."
"The ER doctors did an ultrasound and determined her baby was dead and that it wasn't due to the accident - they figured the baby had been dead for WEEKS."
"I'll never forget that woman's screams. It was heartbreaking. She kept screaming 'get it out of me, get it out of me.' "
"I'll never forget that moment."
A Pop and A Scream 
"I spent some time in a psych ward as a kid. It was a bad place and pretty abusive. One of the staff members broke another kids arm and I remember hearing the boy screaming as it happened and afterwards."
"It was scary especially because we had no agency between being kids and psych patients so the staff had total control."
-- Heartlast
Others recalled the procedures they themselves endured. At the time, they were concerned, in pain, and frantic. They hope to never find themselves in that spot again.
ER Trip
"In the ER and was given an IV push for pain and left alone in a treatment room. I had a bad reaction to the medication (found out later, I can't have any form of opiates, real or synthetic, as I have a bad reaction.) In short, I tripped my fu**ing A** off, while bleeding heavily, and whatever they gave me seriously slowed my HR and my BP tanked."
"I'm not sure what was more terrifying: being fully conscious and aware in a body that is slowly shutting down, or being convinced there's a 7 foot tall shadow demon standing at the foot of your bed to take you to Hell when it's over."
-- geminiloveca
AHHHH
"It wasn't terrifying but the most awful thing I've ever felt. I had a drain put in after having my gallbladder removed and the next day the nurse came in to take it."
"That things was in there about 6/7 inches, right up into my stomach and she just slowly pulled it out. Oh a still shudder thinking about it."
-- thatisyucky
Close Call 
"Giving birth. I lost a lot of blood, I was lying in bed and feeling really weak and cold when someone from the staff came to check on me."
"I asked if that's what it feels like to die, she didn't seem to take it seriously until she had checked some stuff at which point she got others there and then last thing I remember is them putting some mask on me, thinking I was going to die."
"Reading the journal it was initially estimated to be 0.8L blood loss but it was more than double that I lost. If she had checked on me later, I probably would have lost more blood."
-- jpesj
Hopefully, you never find yourself in the hospital facing such concerning moments like these ones. But if you do, know that you're not alone.
Want to "know" more? Never miss another big, odd, funny, or heartbreaking moment again. Sign up for the Knowable newsletter here.
Many of us grow up assuming that doctors are almighty, chosen people that know far more about our bodies than we ever could.
The context around the profession hammers home that outlook: they seem to be in school for practically forever, we pay them a lot of money, and they're always surrounded by instruments that look as powerful as they do bewildering.
But as we become adults and interact with doctors of all different kinds, we realize that they are humans like us. And that means they are prone to mistakes.
Unfortunately, a doctor's area of expertise makes the stakes pretty high for those oversights.
Thankfully, there's always another doctor out there to double-check those mistakes. Some Redditors who were on the wrong end of those initial mixups shared their stories.
CreativePhilosopher asked, "Doctors who have given a 'second opinion' diagnosis, what is the worst 'first opinion' you've ever encountered?"
Plenty of the responses to the thread came from doctors, some of whom were specialists. They spend their entire careers focused on one area of medicine.
So you can imagine how commonly they interact with patients who just came from a doctor that wasn't quite so stocked with knowledge.
Letting the Guard Down 
"I'm a gynecologist. The number of times I've seen patients pregnant and upset (or happy) because some other doctor told them they can't get pregnant - so they didn't use birth control - is appalling. Usually it's family med."
"Not ragging on all FM docs, just how it goes. I then have to explain that even if the patient has whatever condition that makes it unlikely for them to get pregnant, the odds are almost never 0%. Maybe <1%, but still not zero, so of course it can happen."
-- MDFlash
Tough Days at Work
"I'm a surgeon."
"Most patients come to me after having seen another physician who has diagnosed them with something and told the patient to see a surgeon."
"I've been called to see more than one patient for appendicitis....who has already had an appendectomy."
"I've also been called in multiple cases for patients who very obviously have previously undiscovered, very advanced cancer. It always too far advanced for me to be of help, so I have to wonder....am I being called so I can be the bad guy and explain everything? Yes. The answer is yes."
Two Sides to the Story--The Truth is Somewhere in the Middle
"Doctor. This thread is helpful to see how important communication is. 90% of the stuff we diagnose it's a 'clinical' diagnosis and not confirmed by any lab test. Plenty of conditions too need time to declare."
"I see a lot of patients who come in saying their previous doctor said 'this' or was totally 'wrong about that' or 'now your saying it's this? Why didn't he/she know that.'"
"And when I go back and look at their (the previous doctor) note, they almost always give consideration to the new diagnosis but either something needed to be ruled out, or the patient presented differently that day, etc. They communicated it effectively to another doctor on their note, but not effectively to a patient who could repeat it."

-- JTucf35
Some patients are simply not taken seriously.
Instead, some doctors chalk their discomfort up to a vague diagnosis of mental influences on physical health. Of course, mental health is massively important in its own right.
But not when it's used as a metric for minimizing.
3% is Pretty Stressful I Suppose
"Told by my doctor my health issues were stress related. The second opinion found my gallbladder was functioning at 3% and had that sucker removed a couple weeks later."
"What's worse is I specifically asked the first doctor about gallbladder and they assured me it couldn't be that."
"Get a Haircut?!"
"Not me but my mom. She was always exhausted, the type of exhaustion that she'd have a bath, be so tired from it, she'd sleep on the bath mat when she got out."
"Went to her doctor told her, 'oh, you're just depressed, go get a hair cut!' She did. Still exhausted. Went back to the doctor."
"Continued to tell her she's 'just' depressed, get a hobby, it's all in her head etc. Never sent her for blood work, never referred her to any specialist."
"Months later she goes back. Her doctor is on vacation. Physician reliving her doctor takes one look at her eyes and says, 'it's your liver. Get these blood tests now.'"
"Abnormal blood work and a liver biopsy later, she was told she had autoimmune hepatitis and was 3 months from death."
"After she improved with medications, she went back to the original doctor and said, 'I didn't need a haircut.'"
"27 years later she still suffers from lingering effects."
-- positivegal1
Our Puritan Roots at Play 
"Patient. When I was in college I went to the doctor because I was pissing razors. It progressed pretty rapidly and by the end of the week I couldn't walk or sleep."
"The doc asked me about my sex life and I told him the truth that my girlfriend and I had only been with each other and together for many years. He sorta scoffed at that and told me it was likely chlamydia."
"Had a long condescending speech about safe sex with me and sent me home."
"A week later my piss tests were back. Turns out I had the worst bladder infection they'd ever seen. I had to have a camera shoved up my pee hole, multiple rounds of antibiotics, and to this day I struggle to pee due to irreversible damage the infection caused."
-- HomelessSock
Can't Be Undone
"Not a doctor but my sister was suffering from headaches and minor seizures for a while, went to an urgent care and that told us she had an anxiety disorder and just needed something to calm her down. we got a second opinion at the ER and turns out she had stage four brain cancer."
"i miss her everyday."
And for others, the mistake goes the other way. They're left spooked by a devastating diagnosis. They panic, even get their affairs in order in some cases.
But the deflating moment later comes that it was never happening at all.
Salty is an Understatement 
"I was diagnosed with MS, sought out a second opinion, and turns out it was an easily solvable vitamin deficiency."
"Pretty damn different... $15K in medical bills later only go have all symptoms subside with some nutritional advice, and supplements. I'm still salty about it."
-- ediblebable
Emotional Whiplash 
"I'm a lawyer, but.... had a client given a devastating diagnosis of an extremely rare heart condition. Doctor told him he had six weeks to live. He contacted me to make his will and set his affairs in order."
"Thankfully, he sought a second opinion with an extremely well-known cardiologist (I guess the cardiologist was intrigued due to the rare nature of this heart condition)."
"THERE WAS NOTHING WRONG WITH HIM. HE WAS FINE. This poor guy, and his family, were tortured over this, so devastated and terrified, FOR NOTHING."
"He actually called me to tell me all of this, he seemed to be still in the joyous, 'I'm not going to die' stage, but I imagine anger comes at some point, when you take stock of what you went through."
"I don't know how a doctor fu**s up that massively, or if somehow my client's results were mixed up with someone else's, and some poor bastard's number is almost up and they don't even know it."
-- Domdaisy
"Pregnant. Wait, no, dying."
"When I was 13 I went to this doctors office for a physical for volleyball and the doctor tried to tell me I was pregnant. She left the room and then 5 minutes later comes in and tries to tell me I'm dying."
"The next day I went to my dads doctor and he tells me I just have an irregular heart beat but I'm perfectly fine, and not y'know ... dying."
-- bunbunkun22
By no means does this mean doctors can't be trusted. Of course, they're absolutely the most qualified person to diagnose the things that come along in our lives.
But it's not a bad idea to have your head on a swivel when you hear the news.
Want to "know" more? Never miss another big, odd, funny, or heartbreaking moment again. Sign up for the Knowable newsletter here.
Keep reading...
Show less
Pets can be wonderful companions, reliable helping hands when farming and hunting, or therapeutic presences when people feel gloomy or alone. Nothing has proved all of this more than life at hoe during the pandemic.
But before leaping into pet ownership, it's important to think deliberately about that undertaking.
Like human beings, domestic animals are nuanced and complicated. They have physical needs that can be costly and time consuming. They're profoundly social, demanding plenty of attention.
And like all of us, they live somewhere along a spectrum of mental health.
Nobody is more aware of those subtleties than a veterinarian. And lucky for us, plenty of vets use Reddit.
mrktx21 asked, "Veterinarians of Reddit: What is one thing you wish people would know/understand about their pet?"
Want to "know" more? Never miss another big, odd, funny, or heartbreaking moment again. Sign up for the Knowable newsletter here.
Keep reading...
Show less
Doctors have lives too. Despite the current worldwide situation that would suggest otherwise, doctors like going to bars, hanging with colleagues or friends outside of the medical field, and being out in the world.
Sometimes, however, their job gets in the way of their personal life. You've seen it on TV: "Is there a doctor in the house?" Sometimes, they're that doctor. And in some cases, they aren't even called for-yet know they're desperately needed.
u/nkrogers asked:
"All doctors of reddit, has there ever been a time when you were in public and saw a person with a serious medical illness that was unknown to them? If so, did you advise them to get it checked out?"
Here were some of those answers.
Just A Minor Mental Disorder
When I was young, around 12-13. I started to really annoy my parents because I'd randomly make a grunting sound. During movies, just chatting. Parents thought I was just trying to be annoying/doing it for fun. I had a friend whose parents were doctors and after having hung out with them for a while they took my mom aside and said "I think Savassan has Tourettes". It wasn't a life-threatening illness or anything, and luckily my form of Tourettes is very minor. My parents felt so bad for giving me crap about "being annoying" when they found out.
From 0 To 60
My good friend has a similar story with a Doctor (PhD, not MD) - She was a college student, a talented writer with near straight A's. After she turned in a paper her professor requested a meeting during office hours. Confused she went to see them and he showed her the paper she had written: six pages of complete gibberish, words and punctuation but not a single coherent sentence in the entire paper.
Asked her about her stress levels and when she said she was fine they suggested she go see her Primary Care Physician. This lead to that and they discovered a tumor on her brain stem which due to its location couldn't be removed.

I met her 2 years later after Chemo shrunk the tumor. Then she developed severe gastroparesis and malabsorption syndrome. She dropped 100 pounds from an athletic 175 to about 77 pounds. I quit counting the number of times she coded when that number hit double digits.
She's rebounded to the high 90s but she's been fighting to stay alive for 3-4 years. She is doing okay now that they removed an infected part of her intestines that was likely causing recurring infections.
Some People Are So Stubborn
My dad was gaining weight in his belly and one day his belly button popped out so we poked fun and called it his baby belly. Finally a family friend, who was a doctor, asked if he could feel my dad's stomach and told him he had a hernia. My dad never told us he was golfing a few months earlier when he fell to the ground in pain after swinging so we never questioned that his belly was anything but weight gain.
The End Of The Line
A family member is a doctor and a man in his 60s crashed into their parked car. The man said he wasn't sure what had happened, that he must have been distracted. He was speaking and acting completely coherent but a bit upset (understandably). My family member suggested he should see a doctor and ask for a brain MRI. Turned out he had a brain tumour and passed away within 6 months.
Out Like A Light
I had a non-medical doctor (one of my highschool math teachers) point out to me that he noticed that I always fall asleep in his class. He didn't bring it up because he he thought I was slacking in his class, he brought it up because based on his observations of HOW I fell asleep made him believe that I should be tested for Narcolepsy.
Behold, I had a neurological and sleep study evaluation, and I was diagnosed with Narcolepsy.
Boop Boop
One of my cousins is a cardiologist, he met my buddy for five minutes while I was getting a driver and vehicle for them. No idea what was said, but my buddy saw a doctor, turns out he had a heart problem and eventually had to get a valve put in.
She Saved His Life
My uncle showed up at Christmas with a seriously droopy eye. He told everyone he'd been to the eye doctor who told him it was fine and would heal. My mother is a nurse who told him to immediately go to the hospital, as she felt he was showing signs of a brain tumor. She was right. He had a pituitary tumor. They caught it in time to prevent permanent damage.
Saved By The Test
I was at a restaurant and noticed a Kayser–Fleischer ring in the waiters eye and mentioned that he may possibly have liver disease. I was really nervous about telling him, as it may have been too forward. He was very appreciative and said he was being treated for it already. I had literally just taken my state and national boards and received my licence a week prior and that exact diagnosis question was on it, even though it has nothing to do with my speciality.
I'm Just Kidneying You
Thirteen years ago I was home for my grandma's funeral. Hanging out with my brothers for a few days afterwards, one of them a nurse (now a CRNA). We were going to bed on my last night here and I said isn't it weird how my legs do this? My socks were leaving indentations at the top. Due to edema. He said I needed to get it checked out right away.
Got back to the Dominican Republic...turned out I had an auto-immune disorder that was attacking my kidneys. Long story short got into a trial program at Mayo Clinic which saved my kidneys and my life.
For A Better Life
Fairly related but my dad's best friend, a doctor, was at a medical conference one year and had this happen to him. He was listening to a presentation about some sort of heart monitor and the presenter asked for a volunteer. Since it was towards the end of the day, no one volunteered, so my dad's friend figured he'd take one for the team and volunteered to be the patient. He got on stage, the guy demoed the monitor, then he went back to his seat.
Right after the presentation, as he was leaving, the guy chased him down and said something to the effect of "Hey man, thanks for volunteering but you need to go to the ER right now." I'm not a doctor, so don't know the specifics, but apparently he had a genetic heart condition that only showed up on this new test. He went to the ER, the presenter was right, and he had the operation that night. It was 5~10 years ago and he's had a complete recovery!
Keep reading...
Show less
When you're face-to-face with people's genitals all day long at work, the last thing you want to deal with when you get home is another crotch, amirite?
Honestly, I have no idea. I don't work with the junk in people's respective trunks in a professional capacity. I hang out online and talk about people being snarky.

For me, no, I'm not tired of it when I get home at night; but dealing in snarkitude isn't so much a job as it is my life's calling, sooo...
We don't know if that's the case with people who deal with a person's more intimate areas professionally. Does work come home with them? Are their sex lives changed?
Reddit user ObviouslyYTA asked:
[Serious] Urologists and gynecologists of reddit, how has working on the human body impacted your sex life?
There isn't anything overly graphic here, but it's definitely a "for mature audiences" kind of deal.
A Look Ahead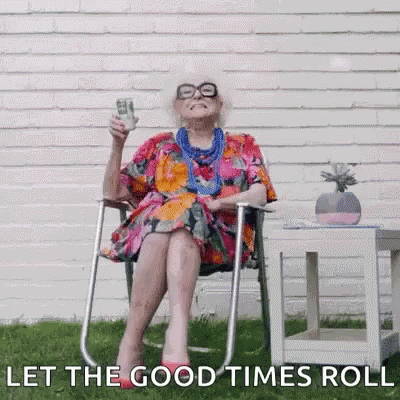 Giphy
I work with the elderly and I weirdly get this question a lot from friends. They want to know about giving showers etc. What I can tell you is that it's a job, you are being a professional and looking at the task at hand objectively.
Seeing someone naked in a professional setting is just completely different than being intimate with a partner. The only thing I guess is seeing an old woman's vagina and thinking dammit that is what mine will look like one day.
Some Personal Limits
Aside from seeing genitalia and doing urogenital examinations, there is also the aspect of prevention, diagnosis and treatment of STI's. The latter can certainly set some personal limits on your own sexual practices.
Flashbacks
So most of these are saying no but I'm saying yes.
I'm currently working in gynecology. I have never seen any genitals or body part during work and thought of them in a sexual manner, however there are times when I am getting jiggy (to use the Latin) with my girlfriend in which I might have flashbacks to something earlier that day which is suddenly a turn off for me.
It's often when I have to do something non routine. For example during an operation the usual instrument used to move the uterus around (via the vagina) during key hole surgery wasn't working, so I had to basically stick my fingers in as far as they would go and move the uterus around with my hand, all the while it's got blood and discharge all around it and down my arm. To then go home 4 hours later and be face to face with my girlfriend's vagina you have to push certain things out your mind.
I'm sure after a while you get used to it but right now as I'm choosing specialties this is a factor for me.
Potential Significant Others
As other people have said, it never had an impact on my attraction/relationship with my SO because it's a totally different context.
I will say, though, that I scared away potential significant others because they were super not into the idea that I had to be in close contact/had seen a lot of male genitalia in a clinical setting. Which is weird to me, but whatever. And none of my male friends ever wanted to hear about my day at work haha.
Ego Check
I'm a 27 year-old male medical student and weeks from graduating. I've not had nearly the experience as doctors. During my gynecology rotation I saw many surgeries involving the vagina.
One thing that was eye opening was how wide a vagina can be opened to access the uterus. It made me realize no matter how big a man thinks his dick is. It ain't nothing compared to what a vagina can handle. So ego check out there for all guys.
With that being said; overall it hasn't affected my sex life at all. If you're in the field of medicine you're typically desensitized from things and don't really care much of the gross things with you.
- stephenw78
ALL About Context
Urologist here. We do indeed compartmentalize. It's all about context. I see penises all day every day, but if I'm in the gym and I see a guy walk out of the shower with his member hanging out, I will still cringe and look away quickly. It's weird.
Regarding sex life, my job has had no impact at all. I was with my wife when I decided to go into this field. She's proud of me. If I was in the dating game and a girl asked me what kind of a doctor I was? I'd probably just say "I'm a kidney surgeon" or something generic like that. People don't go into urology to pick up chicks.
Wax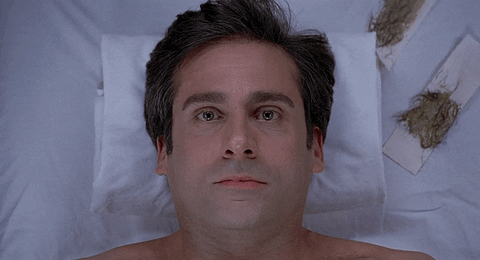 Giphy
I used to body wax in Miami and I have seen more private parts than most people ever have in their lifetime! At first it was a little strange but it's amazing how desensitized you become.
I never thought I would be so nonchalant about telling people to take their clothes off and gett all up close and personal with their most intimate parts, but it made me realize there's really not much to fuss about... we are all human and while some of us are different it's really all mostly the same.
It didn't affect my sex life negatively but it did make me raise a few eyebrows from time to time. It certainly affected my views on sex and sexuality in general. Some people have amazing bodies that you'd never guess looked so good because they are modest dressers, other people who you think are quite attractive can sometimes have dirty habits. There were a few girls who had their waxes paid for bu sugar daddies which was interesting.
It really made me appreciate the amount of effort people go through to look and feel good. Some girls were so hairy and I know the waxing had to be incredibly painful. I had pregnant and breastfeeding moms sit through bikini waxes no problem. I waxed a few buttholes for gay dudes and an 80-year-old woman's nipples. EDIT: I forgot the guy whose back was so hairy it bled. Although most of our guests were women there were a handheld of men who go all out too which I have a lot of respect for!
There were gross times too... massive ingrowns, discharge, weird smells. People sometimes were a little too open about their sex lives. Thankfully no one was creepy with me.
I guess it made me appreciate my own body more. I'm not at all self conscious anymore about it, before I used to be a little shy and wonder if it was "normal" like a lot of girls. Also it confirmed for me that my sex life is pretty normal too. It was really empowering to see so many people of different shapes and sizes looking and feeling their best, that confidence was definitely something that would rub off on me and I'd take home to the bedroom.
Unassisted 
As a urology nurse, I've had to get up close and personal with otherwise healthy men my own age. Yes, some of them have been attractive. It usually results in a blush on my part, a half-erection on their part, and then I never ever think about them again until a Reddit post sparks my memory. It's all professional and it stays in the professional part of my brain.
The only time my job crosses over into the bedroom is when I'm feeling silly and I try to find my boyfriends vas deferens. Then I scare him by talking about how a vasectomy is performed and whether or not I think I could successfully do one unassisted.
- TaylorKenji
Scarring The Patient
As a main part off my job I put in catheters. It does not affect my own sexual life all all. But I think that some situations may have scarred a few patients despite my best efforts.
One story that stands or is from my newbie days. One patient, 25ish male needed a cath asap. I'm a kinda ok looking woman approx his age and that can bring some awkwardness for these patients. But I'm the one available, so no other choice. When you cath a male you have to give a numbing agent to minimize pain, this us in a gel you squirt in to the penis using a syringe with a nozzle. Then you have to firmly hold the gel in for 5-10 minutes.
So everything goes alright until we are, well... waiting. I hold the gel in and as usual pull a blanket over so he can feel mode covered. That's when he gets a woody. Poor guy is beet red, almost crying and starting out the window. Ten minutes is a looooong time in that situation, you can't just ignore it. And the gel is slippery even when using dressings to hold the penis. So I'm struggling to keep the grip, he is in pain from filled bladder and totally embarrassed. I try to use the normal line: "It happens all the time, don't worry" My hand slipped slightly and he is...twitching. He goes all "oh no no no" and well, gel and other stuff is trying to eject. That moment his girlfriend comes in because none bothered to stop her and I guess you don't knock when worried. So yeah, guy just had a orgasm, girlfriend comes in and I'm losing it. Trying not to laugh at the absurdity I just politely tell her that he is ok and that I need to finish the procedure, she can see him in a bit. Luckily he felt numb (hopefully all the way to the soul) even though the gel came out, so I just wiped him off and gave a bit more gel, got the cath in as quickly as I could, acting like it's normal business for me and get out of there.
I now tell this story to all males I'm gonna do a catch on, it really helps them but I feel sorry for the poor guy.
He did send flowers to the ward for his excellent care so maybe I just gave him a good memory, like to think so anyways.
- Gikkwife
Variety
After seeing over 100 vaginas as a medical student in my Ob/Gyn rotation, I've learned a lot! The biggest thing was how variable women's anatomy can be!
I know people's anatomy varies person by person, but I was not expecting the range of differences. For example, some vaginas are much deeper than others and difficult to find the cervix when performing a speculum exam for a pap smear. Others are very shallow.
Another aspect is the clitoris. I never had a precise idea where it was since I had never really spent a lot of time examining women's anatomy in a precise way like I did in medical school. They vary in size quite a bit among women. One of my patient's actually used to be a body builder and admittedly used steroids in her past and her clitoris was huge (medically termed clitoromegaly). I can also now find it pretty quickly whenever I'm with a romantic partner since pelvic exams give you a pretty good sense of the anatomy.
Above all, I'm very thankful to all of the patients who were nice enough to let a male medical student examine them in order to learn more about women's health.
Keep reading...
Show less