We've all done it. The camera pans, we hear the music, that one line that just feels like a sucker punch to the gut, and suddently we're a puddle on the floor.
Movies have this incredible hold on us, because the actors are brilliant and the directors and writers have figured out how to tell the story in just the right way that pulls at our heart strings. In fact, our brains can't even tell the difference between flashing pictures on a screen from real humans, so it's natural to cry.
In fact, if you cry at movies, you actually might be more empathetic, better with people, and an emotionally stronger person.
Redditor lituponfire asked:
"What film scene absolutely destroys you every time? No matter how many times you've seen it?"
Grab your tissues, you're gonna need them.
Want to "know" more? Never miss another big, odd, funny, or heartbreaking moment again. Sign up for the Knowable newsletter here.
Keep reading...
Show less
When I saw E.T. in theaters, I could not hold it together.
I bawled with Elliott when he thought his best friend was dead. But when I recovered from that scene after learning E.T. was very much alive, I was hit with another emotional gut punch duing the goodbye scene.
Although none of the major characters perished in that masterpiece of a movie by Steven Spielberg, I couldn't believe how I was so emotionally attached to a fictional character, and to an alien at that.

Whether they are characters from books, film, or TV, the death of a major character can scar us for life.

Curious to hear from strangers on the internet, Redditor Strawberry_Bunnyyy asked:

"Which fictional character's death made you cry the most?"
Keep reading...
Show less
Death is a sad and unfortunate part of life, and it is inescapable. Also, death can be a very difficult situation to make peace with. And it can be even more harrowing when it's a death we didn't see coming, like in our favorite movie or novel. Who amongst hasn't been deeply affected by the death of a person that doesn't exist? I love Kate Winslet, she is one of my favorite actresses, but I still can't forgive her for not sharing that door with Jack. The memory haunts me. "Never let go." How about... "Here let me make some space?!"
Redditor
u/JJsWorkshop
wanted everyone to share about which fake deaths may have mattered more than real ones by asking...
What fictional death hurt you the most?
Want to "know" more? Never miss another big, odd, funny, or heartbreaking moment again. Sign up for the Knowable newsletter here.

Keep reading...
Show less
Educators are our everyday heroes.
They deserve more respect than is given for having inspired generations of students who have carved out various paths of successes in their lives.

But did you ever think about how students have mutually inspired teachers?

In some cases, impressionable young pupils have done or said something to their teachers that invoked long-lasting emotional responses.

Redditor seesnawsnappy asked:

"Teachers who cried due to a student(s) actions, what happened?"

Not all of the responses were heartwarming scenarios. Some experiences reflected the emotional toll the stresses of the job can have.

"Mistake"
"I work with preschoolers. I had a little girl who had been in foster care, pulled from her home at a year old, because her parents were addicts, and really really f'ked up caring for her. She had really big trust issues. Her foster family were amazing folks, but she'd only known them a few months when she started in my class. It took months for her to get used to coming to school."
"Every time she'd have a visit with her mom (absolutely supervised, etc), she be a hot disaster afterwards, pushing all our buttons and just being the biggest challenge a two year old can be. One day I was having a really hard time at home, and when she started that, I lost my cool, and while I didn't yell or anything, I was clearly very angry. She got this look on her face, like now the world made sense, and my heart broke."
"I immediately apologized to her. I told her I was sorry, and that I would like to start over, and asked if we could maybe sing a song together. She came over, hugged me, and told me ' 's okay. Mistake.' And that's when I lost it."
"I was so proud of her for her empathy, and so amazed that with all her background she could forgive me."
"She's in kindergarten now, and her foster family adopted her. She's still a little messed up in the head, but getting her stuff together bit by bit."
Mother's Day Cards
"I made my kindergarten teacher cry when we were supposed to draw a picture of our moms for Mother's Day cards but my moms not alive so i drew the teacher because i had to draw something."
Gas Station Concert
"We sang to our chorus teacher in a gas station one time and she started crying."
"She had recently told us that she was leaving to go teach music to elementary schoolers because as much as she loved us, she was just too tired to keep doing high school chorus."
"We called her Momma 'Mullens' (fake name but her last name started with an M) because we loved her a lot. We were on a chorus trip—one of those where you go sing in a front of judges and they grade you but you don't compete against other schools. The gas station was our last stop on the way home, and we all decided that when Momma Mullens came out the bathroom we were gonna all start singing our best song (there was ~30 of us I think)."
"It was really something. We warned the employees beforehand, and they loved the performance. One even teared up when she saw Mullens crying. Then we all went into this big group hug and cried together."
"It's one of my favorite memories of high school. That teacher changed my high-school life and gave me the confidence to overcome stage-fright. She really loved all of us and you could tell. Most of my happy high school memories come from chorus."
Sticking Up For Marvin
"I teach PE to mostly 9th graders (14-15 year olds) . In my class I had a kid who we will call Marvin who had been home schooled up until now. He is very socially awkward, uncoordinated, and I suspect somewhere on the spectrum. Despite all of this Marvin is outgoing and tried his hardest at absolutely everything we did even though he looked like a newborn giraffe with skates on. The kids in my class were so awesome with him and always encouraging. One particular day I had another class of mostly juniors and seniors with my class and they were all playing basketball together. At one point a couple of the older kids who were known for being turds started picking on Marvin.
Before I could say anything one of the big football players (starting defensive tackle) runs up to the older kids and in a very strong southern drawl says to them 'listen here, yall gon' knock it off right now or imma start busting some a**.' Let me tell you that was the last word any of the turds said to Marvin for the rest of the year. It was an awesome moment and I am not ashamed to admit that I got choked up when I saw it. Right after class I went to the head football coach and got choked up again telling him about it and how proud I was for him doing it. Our athletic department periodically recognizes a student and gives out an award for various things like community service, athletic achievements, academics, etc... The very next award went to that kid who stuck up for Marvin. I was beaming with pride and have been his biggest fan ever since."
– EyDogEy

Concern For Our Kids
"I'm a teacher and have been crying a lot lately. I work with K-5th graders and primarily focus on social-emotional support. I am hearing kids as young as 7 say they hate themselves, 2nd/3rd/4th graders who talk about wanting to die, kids with so much anxiety they become catatonic when stressed... it's so hard to see. And with remote learning, it's not like I can hug them. I had a mom have a panic attack during a quick virtual meeting today because she's so worried about her 7 year-old son and his severe anxiety. I'm not a therapist and feel emotionally drained every day. I am so worried about this generation of kids."
– MiJohan

A Note Of Appreciation Goes A Long Way
"Just two days ago I had a 12th grade student write me a note and tell me she appreciated my concern for her. I told her the next day how special she made me feel and I cried in front of her. I have the best job in the world."
– KPerks72

Extra Set Of Eyes
"I had a teacher who accepted late work. She ended up getting bombarded with assignments a few days before grades were due, and a friend and I stayed with her (since we were her 'top students') to help her grade papers. At first she cried because she was overwhelmed, but when we were almost finished, she cried and said she really appreciated us helping out. Needless to say, 3 years later, she isn't accepting late work anymore."
Feeling Defeated
"not one, but three kids made me cry."
"when i was 23 and a brand new ESL teacher, i had to help a 7 year old calm down from a meltdown while he tried to hurl the biggest rocks and branches he could at me. one of the branches hit the door behind me and made a huge dent on it."
"during that same class period two other kids had meltdowns as well, one of them bit me and kicked me while i restrained him as carefully as i could because he was trying to throw desks at his peers (and honestly the synced breathing works), the other girl just. ran away from the room screaming bloody murder. i could do nothing at that point."
"then the principal called me to her office because a kid had escaped my class. she was Not Nice about it."
"after that, i curled up on a toilet and cried my eyes out before going home."
Effects Of Bullying
"I was called into a parent meeting (just to inform me of the situation and steps that were being taken to help the student) because one of my students who was in grade 5 told her mom that she didn't want to 'be here anymore, the world would be better without her.' She had dealt with bullying and had learning needs. I was a first year teacher and pregnant with my first child. I cried a lot that day."
Keep reading...
Show less
We all like to see ourselves as invincible and completely immune to pain. We can handle that really long and really thick needle. Sure. Pain killers, for a stab wound... no not me. I feel nothing.
Ironically as we get older it tends to be smaller, less dramatic injuries that leave emotional scars. For instance, anything involving the mouth is going to lead to misery. But some people can laugh off a gunshot wound. Pain is different for all of us, and it is very real for all of us.
Redditor
u/elle-bathory
wanted to see who could bare sharing some of life's more traumatic moments by asking....
What's the worse pain you've ever felt?
Foot Issues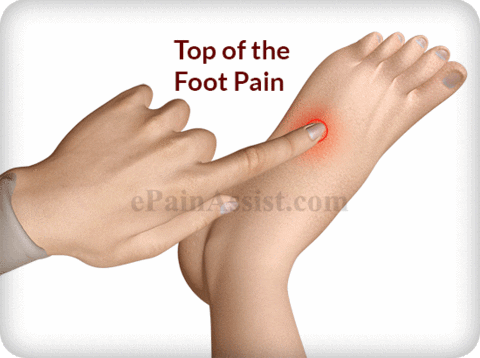 top of the foot pain GIF by ePainAssist
Giphy
Gout. The foot swelled up massively, it was bright red and hot to the touch. Touch was the LAST thing I wanted, just having enough air movement to shift the hairs on my foot was excruciating. Unbelievable pain that I couldn't escape from. I swelled so much that when it finally went back to normal, the skin sloughed off like I had had a massive sunburn. I could feel EVERY heartbeat, painfully, in my foot.
The Femur
I broke my femur in a car accident, all I felt was pure adrenaline like I had never felt before and no pain. They got me to the hospital fairly quickly and hit me with 2 shots of morphine ASAP. Next thing I know they were drilling a hole through my calf with a power drill so they could set the leg with a pin and I was wide awake with no pain due to the drugs. It was the other drivers 6th DUI offense.
Everything Hurts
Trigeminal neuralgia (also called the suicide disease) I'm one of the lucky ones though, that it improved with treatment so I only had it for about a year. Basically felt like someone was slamming an ice pick into my ear, jaw, and face. Even brushing my teeth hurt.
On Ice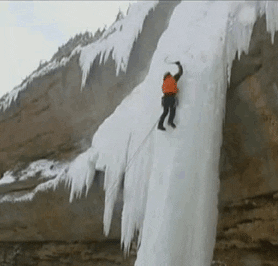 accident falling GIF
Giphy
I slipped on steps one winter fell on my back had my wind knocked out, cracked 2 ribs and dislocated shoulder. And worst part is that it was like 3 steps.
Passed out pain
This is the worst pain I've ever seen someone feel. My sister had open heart surgery at 23 to repair a murmur. Several days later when she first got home the nerve block in her side started to wear off. She managed to fall asleep at the beginning but she woke up screaming like a banshee. I'll never forget it. I got her to stand up but she looked at me and went white as a sheet and passed out.
The Spiral
I shot a 3.5" spiral nail into my finger.
The doctor pulled it out with pliers, no freezing or pain killers. I had 3 nurses holding me down. I've broken many bones and it doesn't even come close to comparing.
They gave me Percocet after the fact. I have no idea why they didn't give me anything.
The nail was also almost all the way through, so you'd think they cut the head off and pull the remaining 1/2" of the nail through. Nope the grabbed the head and pulled all 3" back out the way it came. It came from a coil gun so they also pulled the coil wires back through my finger. It was excruciating.
Life is Excruciating
I've had two open-heart surgeries and I have a pacemaker to boot. Also had to major spinal surgeries, and I'm having a third one next month. (I just can't stay away! My doctor has a real nice car now!)
Anywho... they're very painful, so I get it entirely. In fact, until I met my current wife, I'd decided I was going to forego the surgery next time my heart starts failing (it's a given; 2-5 years from now) to let nature takes its course.
I just couldn't justify all of that for what little life had to offer.
Now I'm married and there's so much worth fighting (and suffering) for!
Kaboom....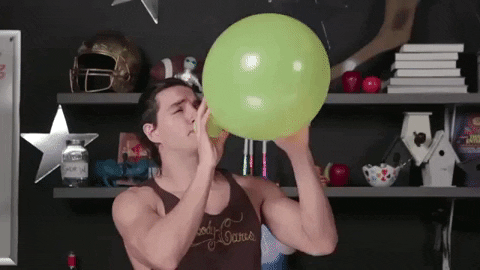 Giphy
My appendix exploded like a water balloon while inside me.
CRACK! SNAP!
I was ice skating and going through a major growth spurt when I was 13. The skates were too tight. I hit a crack in the ice and did a maneuver to stop from falling on my face. Well CRACK! SNAP! I shattered my tibia from just bellow the knee all the way down to the ankle, in a spiral fracture.
Because the skates were so tight in fact that when I hobbled and limped off of the ice and had them removed my leg did not immediately swell up. I knew my bone was broken. I could feel and hear the various shards of shin bone grinding up against one another and the muscles.
Yet, people assumed at most I maybe bruised my bone.
I went home. Limping and in the worst physical pain. My father said I was ok. But after about 12 hours and the pain just getting worse I finally was taken to the ER - where I learned I fractured my leg in 8 different spots on the tibia.
I had to get metal pins put in, and was in various casts for 4 straight months and a boot for two.
Missed a Step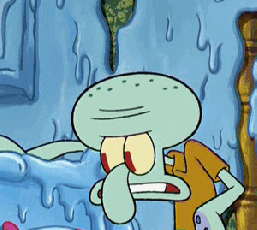 spongebob squarepants cringe GIF
Giphy
I missed a step one morning and I folded my foot over so much that my big toe touched my heel. I made a noise I had never made before. It was like a dying rabbit who was into Finnish death metal.
Want to "know" more? Never miss another big, odd, funny, or heartbreaking moment again. Sign up for the Knowable newsletter here.
Keep reading...
Show less