I had to stop watching talent shows years ago because while I got to see some really enjoyable acts—especially singers, of which there are a seemingly endless number—I grew sick and tired of how scripted everything felt.
For one thing, I hate overt sentimentalty because it can ring very false, and that's how I've felt whenever I've had to sit through any sob stories. Everyone has a sob story.
The music swells and immediately we'll hear about someone's cancer diagnosis or the fact they lost their house due to foreclosure or that their father died and that afterward they found bodies in his shed and learned he was a notorious serial killer...
Okay, that last one might have been made up. But my point stands.
People shared their thoughts with us after Redditor TheCheeto4 asked the online community,
"What is something that you find incredibly cringe, but you think other people wouldn't?"
"You just reminded me..."
"You just reminded me of those Facebook posts that give instructions to prove who is/isn't a "real friend", always ask you to share afterwards. Like a copy-paste friendship test."
Ovesper0
I never bother with those. I always ignore them and I'm okay with that.
"People exaggerating..."
"People exaggerating how quirky, different or relatable they are."
[deleted]
You just described every manic pixie dream girl in Bushwick.
"People singing..."
"People singing at me. I have no idea what to do and feel cringe the entire time. Some people love just having people sing to them though."
FierceDragoon
Many people feel super awkward when this happens... especially when it happens in a restaurant... on their birthday.
"Starting a Go Fund Me..."
"Starting a Go Fund Me the second news of a tragedy gets out. There was an accident by me, and there were two competing GFMs fighting over who was closer to the victim."
coolbeansfordays
They do that so they can skiff the funds. People have no shame.
"I couldn't fathom..."
"Public vlogs. I couldn't fathom walking around the city holding a camcorder on a stick and talking to myself."
[deleted]
I hate them and don't understand why people would watch some rando walking around, going about his day. No thank you.
"The judges..."
"The judges crying on those talent shows on TV."
14012387504
Sob stories always increase your chances of entering and lasting longer on those shows.
"I love..."
"I love that unspoken thing where talent show judges act all surprised that the ugly person actually has a great voice!"
nardpuncher
The Susan Boyle effect (and she wasn't even all that great to begin with, but it's the perfect example).
"Dating profiles..."
"Dating profiles and bios. I just can't not feel weird about advertising my self to randos."
User Deleted
Always awkward. Even worse when you meet someone interesting and they are nothing like their profile at all.
"Turning on music/singing loudly in public places. I always listen to music in my headphones."
VladSolopov
I would never. It's the height of rudeness.
"If someone is going..."
"Filming yourself doing acts of kindness. If someone is going to do something nice for me, and they film me and post that online I'll be pissed."
damnedpancakes
It's everywhere. Social media is a pain.
Remember the last time you cringed to some of these? You probably do. It's the worst, isn't it?
Have some cringeworthy moments of your own to share? Tell us more in the comments below!
Keep reading...
Show less
There are just some actions we never grow out of.
When it's time to grow up... grow up.
Let's discuss the signs and scenarios we should know about.
Redditor Grouchy-Trip9582 wanted the grown ups reading to listen up and act their age. They asked:
"What is a childish behaviour adults do that makes you cringe?"
Why do some children behave better than adults? It makes no sense. Let's hear some explaining.
Simple Answer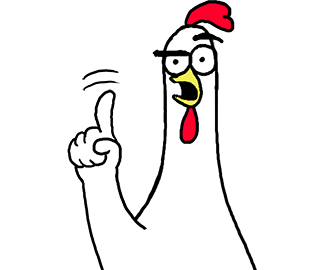 Oh No You Didnt GIF by happydog
Giphy
"Getting mad when someone tells them 'No.'"
lurklurklurkPOST
Walk Away
"At the bakery where I work, we offer free cookies to kids under 12 as long as they have a parent with them. As you can imagine, we run out quickly. I've seen a couple of adults scream and cry after telling them we've run out of cookies, like I've just run over their puppy or something. The kids usually just shrug it off and walk away."
pelovo2727
Tantrums
"Yelling at their children on the subway basically having a tantrum as the actual child silently stares or spaces out."
hereforalittle89
"It's the most upsetting reaction for me to see when a kid is being yelled at, honestly. Because most of the time you just know it's such a common happening and they're so used to it this is the way they cope."
"I know I'm not a perfect parent and I lose my temper here and there but I truly hope I don't get to this point or where others see me as this type of parent. I think a lot of those parents, though, are also victims who haven't figured out how to end the cycle of abuse/poor treatment. It is how they were raised so it is all they know and that is also sad. Trauma creating more trauma. :( "
slynnc
Nasty
"Getting mad at or demeaning cashiers/fast food workers."
Zombie_Woot
"I wouldn't even call this 'childish' behavior, because kids generally don't even do this. It is only done by overly-entitled adults with superiority complexes and impulse control."
samanime
Oh Ma...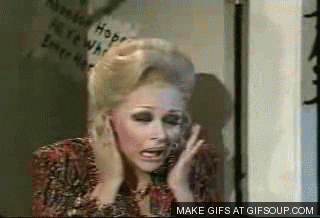 uh GIF
Giphy
"My mother sticks her fingers in her ears and goes 'lalalala' whenever someone is proving her wrong. All the time. Consistently."
SuzaFaber
Oh, I've lost track of how many times I've met these people. How are these adults?
Sorry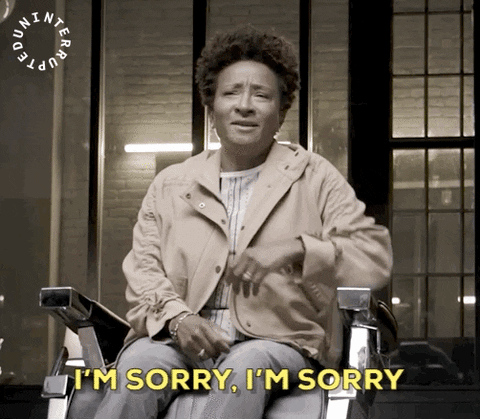 Sorry Lebron James GIF by Uninterrupted
Giphy
"The inability to apologize/admit when they are wrong... I just think it's so strange. Like... No one expects you to be perfect."
ContractLittle8444
Own Up
"Blame others instead of taking responsibility for their actions."
Ok_Chocolate3253
"When people refuse to take accountability it is literally the worst. Even something as simple as, 'My God, you're right. I'm so sorry I'm not sure what I was thinking.' Can really do so much to repair and mend relationships with others."
GeraldoLucia
"This is not childish, this is manipulation."
MiloLeoCat
Sales
"I was at Sports Authority for the final clearance sale. They had three weeks left until their doors closed for good so there were only about four employees left on staff and they had all completely run out of f**ks to give. Well this one lady pushes her way to the front of the line saying 'I had to wait so long to get help out there I shouldn't have to wait in line.'"
"The woman at the register ignores her and continues to check out a different customer. Impatient lady tosses her things on the counter so the employee pushes them to the side and says 'I can help the next person in line' naturally impatient lady loses it completely, yelling at the employee; you know the drill 'speak to your manager, customer is always right, call corporate, I'm a busy woman with places to go' entitled person's greatest hits."
"The manager walks over to defuse the situation impatient lady starts yelling and the guy behind her in line (whom she cut in front of) steps in to explain she tried to jump the line and the cashier was just helping those who had already been waiting."
"The cashier looks at her manager with a 'what are you gonna do? Fire me?' Face. The manager looks at impatient lady and says 'you can either wait in line like everybody else or you can leave' she looked for a second like she was going to explode but just stormed out. It was amazing watching retail workers be able to say the things you know they wanted to say to every difficult customer."
visoge2723
Inside Voice
"Having a screaming match like kids on playground."
Quirkyserenefrenzy
"Some of my neighbours are like this, having huge screaming matches in the parking lot of their building or out on their balcony. It's like they want the world to witness their argument, which makes it feel extremely performative. Like they're not arguing because of a real disagreement, they're arguing for the benefit of their audience. I can't even raise my voice in public, so this mentality is very alien to me."
socksnchachachas
Go Away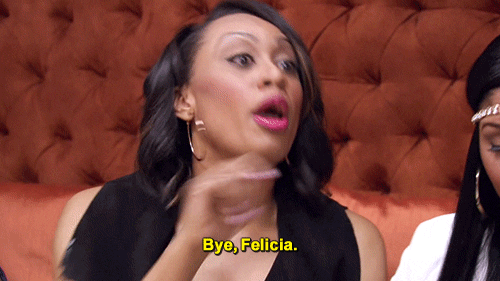 Phaedra Parks Bye Felicia GIF
Giphy
"My mom's piece of crap boyfriend flipping over a table and storming out of a restaurant because they wouldn't give him a discount for some bulls**t reason he made up. He was always asking to talk to the manager to get discounts and free stuff. Usually he'd get it too because those people aren't paid enough to deal with angry morons like him. He died a few years ago fortunately."
kacidon133
Did y'all read carefully? Grow up.
Keep reading...
Show less
We must learn to call out our own.
And not be so ridiculous about it.
We have to admit when our own people are being too much, and we must take them to task.

So let's spill some tea... about Atheists.

Because any and all faith and non-faiths count.
Redditor Indianfattie wanted to hear from all the non-believers out there about the times when their own tribe bothers them. They asked:
"Atheists of reddit, what's something other atheists do which makes you cringe inside?"
I waffle with religion. That's good old Catholic guilt for you. So the atheists intrigue me.
come on dude...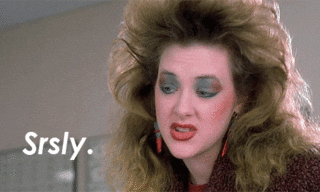 Joan Cusack Seriously GIF
Giphy
"My former classmate goes out of his way to defy anything laid down by religion. He said since Sundays were historically holidays for praying, he doesn't give them in his startup. Gives Mondays off instead. Like come on dude."
User deleted
Blessed
"Get mad at little stuff like 'bless you.' I say 'bless you' and it's just a common courtesy when someone sneezes. I've had a people say 'I'm an atheist.' Congratualtions, I am also."
mkicon
"Tons of religious people in the south and tbh when a nice religious person tells me 'have a blessed day' I always smile and say 'you as well' because they were being freaking nice to me and it's a freaking nice thing to say back. That's it. No other reason. Still atheist. Not compromising my beliefs (or lack there of). Just being freaking nice."
shampoo_mohawk_
Expressions
"I'm an atheist and sometimes I use 'Jesus Christ' or 'Jesus f**king Christ' as an expression for shock. I was never even Christian, nor was anyone around me growing up (born and raised in a Jewish community). It's just an expression that's intuitive and people get."
-temporary_username-
"Well to be fair, if you were Christian then using his name like that would actually be blasphemous."
MiniDemonic
Identity
"Identifying as an atheist is what gets people. No one enjoys people who feel they are morally and intellectually superior to others, religious or non-religious. Rudeness knows no bounds. Advertising your atheism is just as annoying as someone advertising their religion."
forman98
Sharp Dislike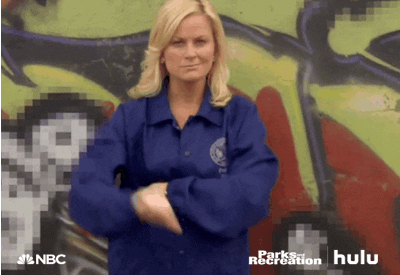 Parks And Recreation Thumbs Down GIF by HULU
Giphy
"Getting mad at other atheists who defend the right for religious people to believe what they want. I've had this happen to me way too often and it makes me realize why so many people dislike atheists."
godofcyanide
Everyone is so touchy on these matters.
We get it...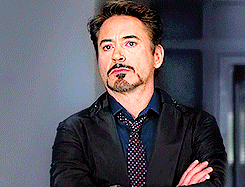 "I don't get it."Giphy
"Preach about how they are atheists... like a religion."
Rogurzz
"collective responsibility"
"I got banned from r/atheism because one of the mods was trying to say that all Muslims are morally responsible for the actions of terrorists who are Muslims. I said that the idea of 'collective responsibility' is one of the first steps towards fascism."
"He said that a Muslim waking up and deciding to not renounce their religion every morning was the same thing as a Nazi going out in public with a red Swastika armband. He banned me and deleted half of my comments so that it looked like he 'won' the argument."
Diet_Coke
Leave Others Alone
"Trying to get religious people to give up on their beliefs, it also annoys me when religious people try to get me to believe, just let people believe in what they want."
dreamingsmallish
"The most militant preaching I have ever encountered was from an atheist trying to get me to give up on my belief in some kind of nebulous higher power. Not even the God of the Bible or any other codified religious text just a higher power in general."
Educational-Candy-17
Know it All
"There's a lot of good answers that have already been mentioned by others, so I'll add something different: When they think they know how all religions work because they grew up christian. I see so many people making judgments about islam and judaism that are just completely wrong but they believe that since it applies to christianity it must apply to all religions."
sunsetgal24
Source of Evil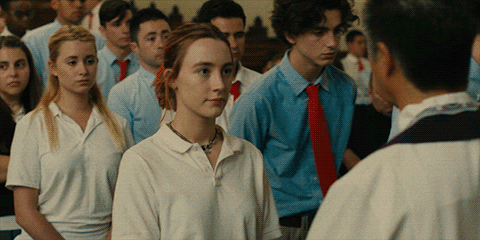 Saoirse Ronan Ash GIF by A24
Giphy
"Telling religious people what they believe (like quoting the Bible/Quran) so they can go on to tear it down, while the religious person is just like, 'I don't believe that.' Also, believing that religion is the only source of evil in the world, and that without religion we'd all be living in peace and harmony. As if humans can't be evil without religion."
Solesaver
"god bless"
"The way I always look at it is the intention behind it. Just because I don't believe in their God or a god I'm not going to ever chastise someone for praying for me or saying 'god bless' or whatever. If their intention is to wish me a good trip, a safe trip, or good health then whatever, thank you for the good wishes."
"I could care less if the god was the christian God, a Hindu God, or anything. I'll take the good intent and hope it f**king helps. Now if they wanna pray over me just because I do not believing in their god and they want to 'save my soul' then that turns into an entirely different thing."
ScreamSalvation
Harmful
"Being a d*ck to someone religious for no good reason. If the person doesn't bother you, don't be a d*ck to them."
Kaiser93
"I don't know what you classify as bothering. Christians that believes LGBTQIA+ people are sinful and deserve to go to hell are terrible and they should know they are terrible people. There is also so many harmful ideas in religions that deserve to be crap on."
zenntanio
Logic?
"Their thinking that being an atheist means that the rest of their thoughts are all correct. Nope. That's just laziness masking as sophistication. The rest of your thoughts on politics, economics, nutrition, relationships still need to have a rigorous logic applied to them or an admittance it's an irrational belief system. Which is fine either way."
Thin_Low_2578
unfunny clowns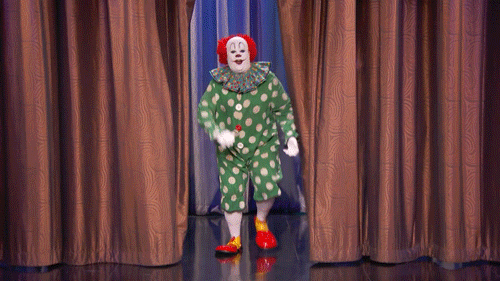 clown GIF by Team Coco
Giphy
"Going apes*it everytime a religious person talks about/acts according to their belief in a totally harmless way. Not every atheist does this but those who do are unfunny clowns that should shut up."
SadChip779
Deeply Devoted
"Disregarding others' choice to believe in a religion. I have many religious friends and though I never found any sense in religious belief some people do and are very devoted to it. In my books, as long as your religious belief doesn't make you a fanatic or someone who oppresses minorities belonging to other religions you do you."
"'The way you see a rock is very different from how I see it.' To accept each other's varying vision of the 'rock' (or life) can lead to a peaceful Co-existence."
frxgmnts
Shameful
"Complaining about harmless religious practices that don't impact other people. It's one thing if someone's using their religious beliefs as an excuse to control or shame others, but it's cringey when someone gets upset just because someone else likes to pray or spend a day at their house of worship."
upvoter222
why are they mad at me?
"Going out of their way to disrespect someone else's beliefs. Stuff like 'I got invited to dinner at my Muslims friends house, but since I'm atheist I brought pork, why are they mad at me?' or smaller stuff, correcting someone who says bless you after a sneeze. Same goes for the other way around too, I once had a religious boss who didn't give Christmas off to any employee who he found out was atheist because 'they can't celebrate it anyway.'"
zykthyr
It's not my business...
"Disrespecting religious people. I don't believe in God or whatever. I'll argue if someone tries to tell me it's a fact. But I also let people do whatever religious stuff they're into, like daily/weekly worship, dietary restrictions, religious clothing, etc. without bothering them. It's not my business."
Pandaburn
Superior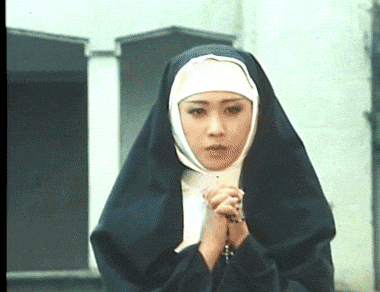 powers nun GIF
Giphy
"Imply they are intellectually superior to people with any kind of belief. Such a dips**t behavior."
dudurossetto
biblical literalists...
"Ex-Christians from families that were biblical literalists, because not all christians are like that, e.g. my parents believe in the Bible but also evolution, and my dad (they're christian btw) says that most of the old testament is not entirely accurate as it was passed down orally for a freaking long time. So atheists who say that all Christian's are the same/believe the same thing really annoy me (I'm an agnostic atheist)."
ennawinter17
When it comes to faith and religion... we really need to just leave one another alone. Let people just do what's best for them.
Want to "know" more?
Sign up for the Knowable newsletter here.
Never miss another big, odd, funny or heartbreaking moment again.
Keep reading...
Show less
What is up with characters who don't communicate with each other? How many problems could be solved if characters just listened to each other and didn't leave the room in a huff?
In the real world, people wouldn't stand for that, FYI.
It's an insult to our collective intelligence.
This isn't the only annoying movie or TV trope of course.
We heard about quite a few more after Redditor yahyahashash asked the online community:
"What is something you despise or find really cringey/annoying in TV shows or movies that everyone overlooks?"
"When someone hangs off..."
"When someone hangs off a cliff or something by just one hand, almost about to fall but then a friend offers their hand, they grab it and the friend just pulls them up like that? I haven't tried it but it always looks unrealistic or at least incredibly hard to me."
IllustriousCraft69
Especially when the puller doesn't look like they work out and regularly haul 200 pounds of deadweight around without breaking a sweat.
"Whenever characters..."
"Whenever characters deliver expositionary diapogue like this: "Come on, we've been friends for 14 years, I've got your back.""
PunkandCannonballer
I can't stand it. Bad screenwriting 101. So many films out there that could serve as a good playbook... and people still make these mistakes.
"Whenever they depict..."
"Whenever they depict "hacking" or really anything related to computer programming."
elseman
You know the magic words: "I'M IN."
"Everyone is sitting around..."
"Everyone is sitting around one side of the table, that's the worst. I totally understand why it's done and why it's necessary but it honestly makes the characters look absolutely insane."
GhostPantherNiall
This always used to bother me when I was younger. When I learned about camera angles and how filmmakers set up shots, everything made a lot more sense.
"High school students..."
"High school students who are 30."
xeroxchick
Grease definitely ruined this for everyone, didn't it?
"The romanticization..."
"The romanticization of abusive relationships. That is probably responsible for a lot of abuse and trauma in the world. It normalizes the idea that relationships are full of constant heart-wrenching drama."
[deleted[
This definitely has not helped the amount of abuse and trauma in the world.
"Characters..."
"Characters making decisions nobody would actually make just to move the story along."
opus_4_up
When characters start making certain decisions only because the screenplay requires them to, that's so frustrating, not to mention an insult to our intelligence.
"Characters with disabilities..."
"Characters with disabilities who are superhumans like the autistic person having a crazy high intelligence or when the group is having a hard time figuring something out and the dude with Tourette's says something that helps the group find out a clue."
FallAlternative
Characters with disabilities are either superheroes are comedic relief. There is no in between.
"I am always distracted..."
"I am always distracted by the driver not watching the road. LOOK WHERE YOU ARE GOING!"
whydoyoulook
I was watching a movie last night where not a single character looked at the road while having very extensive back and forth dialogue... it drove me mad. At that point, just sit at a table.
"When the actor..."
"When the actor is driving a car being towed by a rig and they wiggle the steering wheel back and forth."
Jaycatt
Yeah... what's up with that? Quite distracting.
Keep reapeating to yourself: It's only a movie. They're not bound by reality necessarily, but they should try a bit harder if they want audiences to accept their authenticity.
Have some observations of your own? Feel free to tell us more in the comments below!
Want to "know" more?

Sign up for the Knowable newsletter here.
Never miss another big, odd, funny, or heartbreaking moment again.
Keep reading...
Show less
You don't always have to be in pain to feel like you're in pain.
There are situations, moments in time, which are so uncomfortable, so distressing, that make you wish for a sweet and swift end. Ever been caught at a table with a couple who are currently in the middle of a massive argument? Or had a wedgie that just won't go away?
You would give anything to make that feeling go away, wouldn't you?

Reddit user, katherinezetajones, wanted to know the worst things to avoid when they asked:
"What's the most uncomfortable (without being painful) feeling in the world?"
As stated above, maybe it's not even a painful feeling you're experiencing. Perhaps it's something you can't stop, an experience that never ends, or feels like it never ends, that can make your entire day a little worse.

Slowly Walking The Minutes Tick Over
"being dreadfully tired but unable to sleep all night and have to go to work in less than two hours"
yParticle
"It actually makes me emotional, like I'm pleading with my brain to just fall asleep already."
The_sad_zebra
"And then about a half hour before you have to get up you get sleepy."
Boop-D-Boop
Especially When It's Doing It All Day Long
"A sock falling down inside your shoe."
sub1975
"My cousin calls this a "quitter"
ladyshastadaisy
"I see your sock falling down inside your shoe and raise you your underwear falling down inside your pants"
Fluffy_Momma_C
Wedged Right In There
"Having something stuck between my teeth with no floss in sight."
Grapezard
"Do you have no toothpicks over there?"
tarnishedhuntress
"Those wooden toothpicks are a sensory nightmare to me. I'll wait until I can find one of my flossers."
koboldfightclub
Clamping Down Mobility
"A shirt that is too tight in the armpits."
NurseCthulhu
"Important. When I sweater shop for my dog I make sure the armpits aren't too tight. Imagine having that feeling on four arms and not being able to get out of it"
katherinezetajones
"Specially when you are trying to reach for something the shirt won't let you and it just rips"
Different_Attorney93
Being ill doesn't always mean you're in pain, but that doesn't mean the ordeal is any more enjoyable.
So Close, But So Far
"Severe nausea with no vomiting."
d3jake
"I feel this. I don't even mind throwing up anymore, it's just a way to purge the nausea. I'd take throwing up over constant nausea any day."
NTSLordofSquee
Not The Worst When It Comes To Illness, But Absolutely The Worst
"Having a clogged nose"
Tieye42
"I had breakthrough Delta and this was the worst symptom I had. Both nostrils clogged, and no matter how much snot I was able to blow/steam out, they didn't clear enough to have even a moments relief."
"After like 4 days of it I actually cried out of frustration. I just wanted to be able to breathe and sleep more than a couple of hours at a time without waking up choking on my own snot."
Neuro_Nightmare
Yeah, That Sounds Like A...Oh.
"When it constantly feels like you have to pee, and you keep going to pee but there's no pee to pee (I guess UTI is what I'm looking to say)"
hoagieofftheinternet
And then there's these situations, feelings of absolute and utter discontent of which you can't escape, but no actual, physical pain is felt.
I Fell Bad For Your, Bruh
"second hand cringe/embarrassment"
"especially if it's happening right in front of you"
I_Love_Small_Breasts

"There's a cool word in German that perfectly describes that: Femdschämen"
puppy_cuddle
"Once at a school dance, my one friend who CRAVES attention liked to just walk in front of a bunch of people and start busting out moves. I had to look away."
GentleCornDogEater24
The Most Uncomfortable Paper Ever
"Sitting on the paper in the doctor's office in just your underwear, waiting"
Kelimnac
"How about just wearing the paper "gown" they give you plus socks?"
mst3k_42
Maybe after reading this go find the most comfortable blanket you can, make a cup of tea, and curl up on the couch and binge your favorite show. Seems to be the right course of action.
Want to "know" more?
Sign up for the Knowable newsletter here.
Never miss another big, odd, funny, or heartbreaking moment again.
Keep reading...
Show less