Sometimes, it becomes extremely clear that it's time to leave.
That goes for short term situations like a bizarre social moment, or longer term commitments like work or relationships.
Whatever the context, there is typically a tipping point moment when all the variables appear to suggest things have become unsafe, wildly uncomfortable, or maybe even a tad illegal.
It's those moments when all you can think about is the door.
Redditor Thotus_Maximus asked:
"What was your biggest 'I'm out' moment?"
Keep reading...
Show less
For a kid, the hour and a half spent watching the ideal movie can be feel like jumping into a new, better world.
Absorbed by the colors, action, or imaginative worlds, we sat slack-jawed and as far from real life as we'd ever reached.
A quick word of advice: don't try to go to those places again as an adult. It just doesn't work.
In fact, watching those same beloved movies from childhood can be a very cringey, disorienting experience. We wonder just how we saw through the bad acting and ridiculous plot lines so many years ago.
Redditor I-am-Deathlock asked:

"What's a movie you loved as a child that you now consider to be cringe worthy?"
Many people talked about the movies that were so zany and silly that they, as kids, thought they'd accessed the pinnacle of comedy.
Put now, they could hear a pin drop.
That CGI Kangaroo Though

"Kangaroo Jack. Loved that sh**. Watched it so many times as a kid. Tried to watch it as a freshman in college and had to stop after 15 mins because the cringe levels were too high."
-- nanowaffle
When You Put It Like That...
"G-Force. That one Disney movie about the guinea pig spies? I thought that movie was the best as a kid."
"I got through about 10 minutes of it when I tried to rewatch it a few months ago. Man, that movie is weird..."
Turtle, Turtle
"Master of Disguise. Loved it as a kid. Holy sh** is it a terrible movie" -- iimSgtPepper
"In high school, a boy I liked fell asleep on my lap while watching it. So naturally because you're 15 and everything is weird AF, I felt like I couldn't possibly move and disturb him."
"So I slept all night long, upright, cute boy in lap, listening to the dvd menu music playing over and over. And over. And over. I can still hear it to this day but would literally rather die than ever watch it again." -- wicked0317
Other people remembered the movies that made them feel cool. But the satisfying action, the clothes, and the triumphant narratives were all smoke and mirrors.
Filling in the Gaps
"Catwoman (2003) haunted my childhood. I didn't realise the terrible special effects weren't real so I jumped around my living room trying to imitate her."
The Turning Point
"Shark Boy and Lava Girl. That sh** was the coolest thing I'd ever seen." -- StupidWithAChance
"The two things my son loves the most right now are volcanoes and sharks, so we watched it with him thinking it would be fun and nostalgic, and at first it truly was."
"But then everything changed when George Lopez attacked."

"Bonus points for Baby Taylor Lautner breakdancing to 'Dream, Dream, Dream, Dream, Dream, Dream' " -- JJNicolella
We All Need a Role Model
"Any of the Steven Seagal movies from the late 80s/early 90s. Jr High school me thought he was the biggest bada** ever born."
"Thinking about that now that feels like the most neckbeard fandom ever."
-- RoamingBison
Wildly Unethical
"Blank check. The thought of being rich as a kid made me love the movie when I was younger."
"Watched it a couple years ago and got some real predator vibes between the kid and the lady FBI agent. Really hard to watch the ending where they kiss."
-- JuniorJRIV
And other people talked about the times that parents are forced to sit through these terrible movies with their children. Sometimes, they have to do it over and over and over.
Sneaky Pops
"Mars needs moms, became my obsession and made my dad watch it at least twice a day with me until he hid it from me when i was 9 and told me he lost it. I watched it again holy crap."
A Shining Example
"Mac and Me"
"5 year old me used to make my parents rent it all the time. It's now used as a joke movie for bad Sci-Fi"
-- Byerly724
Kid Rock Rarely Ages Well
"My kids were talking about Osmosis Jones today. They were surprised at the lyrics from the song of Kid Rock. I didn't know it was that bad when we would watch it when they were children."
-- rdy4xmas
Of course, we've only scratched the surface. You're undoubtedly thinking about your own example of pure, out and out cringe.
Want to "know" more? Never miss another big, odd, funny, or heartbreaking moment again. Sign up for the Knowable newsletter here.
Keep reading...
Show less
Oftentimes when we make mistakes as a kid, it's because we truly do not know better in that situation. Everything is a learning experience, whether we ask for it or not. But as an adult, there are some things we think about in our childhoods that make us cringe.
The mistakes we make as a child can be regrettable. Tiny222 asked:
What is the worst thing you did as a kid, and still feel guilty about?

​It's best to not beat yourself up about things you did in the past, but sometimes it's hard not to.
​Thank goodness he recovered.
"My friend and I discovered that a lighter and spray paint creates a flame thrower.
Anyway, I accidentally burned the side of my friend's face. He's recovered just fine but I'll never forget how loud my dad yelled at me when his mom came knocking on the door."
​She definitely knew.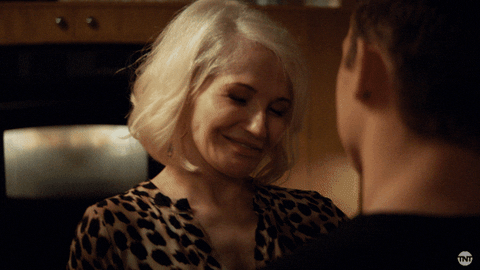 season 3 hug GIF by Animal Kingdom on TNT
Giphy
"Stole a quartz rock from my grandmother. I had one very similar and was convinced it was mine and that I had left it there. She told me it wasn't mine, gave me a hug and a kiss. And, as a six year old, I just fixated that it was mine. And I'm 99% sure it wasn't. Nothing is ever 100% but yeah. My grandmother, who did nothing but love me and shower me with love, affection, and attention, did not deserve to get her knickknack stolen by me.
By the time I was a teenager, it totally ate me up. I never confessed and I wished I had. After she died, I had a dream where she came back to see me and the first thing I did was cry and apologize."
​I'm sure the pigeon forgives you. 
"I once threw a rock at a pigeon. I didn't mean to hit him - I just wanted to see him fly off. He was pretty.
I hit the pigeon. I still feel bad about that."
We don't always understand as a kid.
"I have a mentally ill family member and as a kid I could never make sense of it or why my parents weren't doing more. It was difficult to deal with and I remember one day when I was like 7/8 years old I blamed my mom for it, raised my voice at her and everything.
Almost 15 years down the line I still feel very guilty about it. I don't remember exactly what I said but I can very clearly remember the look on my moms face."
​We all make mistakes when we're young, and sometimes we think they are unforgivable.
​Pickle head will be avenged.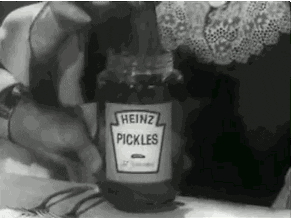 pickle GIF
Giphy
​​"My siblings and I called the only other kid at our bus stop "pickle head" because he always wore a green beanie. We were relentless, too, and teased the f*ck out of him. One day he tried wearing a different beanie (red one) and we ramped things up calling him "tomato head".
It's been almost 2 decades and I still don't know what the poor kid's actual name was."
​This is heartbreaking.
"Wrote sh*t like 'I hate you. You're the worst mummy ever and I hope you die. Have a terrible day' etc. all over my birthday card to my mum because she said I couldn't go out to play on my bike before we went out for dinner. She died a month later from a sudden brain aneurysm.
8 year old me knew it wasn't my fault and I hadn't meant what I'd said in a temper but I felt bad for wishing it on her all the same and cursed the horrible timing. I feel sad that we never got the chance to talk about it as adults and laugh about it together."
​At least they learned their lesson.
"I shot a bird when I was 5. My mom forced me to watch it die. That had a lasting impression and I became a huge animal lover."
"Reminds me of my cousin and I running around with a BB gun and we finally hit a bird and ran over excited to find it. It just suffocated slowly and we stood there bawling. Now he's killed humans so I guess it had a different effect on each of us."

​Luckily, usually when we mess up as a child, we almost immediately learn our lesson. Sometimes being an impressionable kid is a good thing.
​At least it didn't have money in it.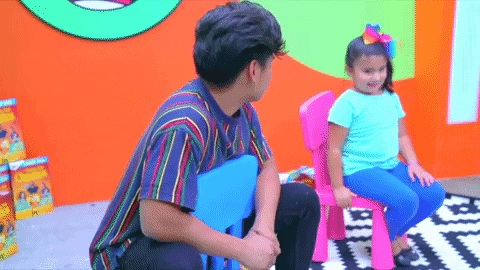 youtube kids GIF by Guava Juice
Giphy
"I stole from a friend of mine.
A while back Burger King had a line of toys with its meals and one of the "toys" was a wallet. I do not remember what the branding was, but I remember it being really really cool.
So one day I'm visiting a friend of mine and I see in his room that he has the wallet. I was insanely jealous so when he wasn't looking I took everything out of it, hid the contents around his room, and pocketed the wallet. I then spent the rest of the day hanging out and playing and at the end of the day left with my new prize."
Poor Knight Rider.
​"A poor large Irish family on my street gave one of their sons a black trans-am model car as his only present at Xmas. They told him it was from Knight Rider, his favourite show. It wasn't, but it was a cool model. Not a small one, but a decent sized effort with opening doors and the like. A good present basically.
We, although mainly me, then told him (on Xmas day) it wasn't Knight Rider. He was really young, like 7, while we were about 12. He got upset and insisted it was Knight Rider. We then told him to prove it. By throwing it, a lot, at the floor, wall etc. Knight Rider was bullet proof so it shouldn't get damaged...
In the end the model was scratched, dented, and doors and wheels were either hanging on by a thread or had fallen off. He was dead upset, and his family gave him hell. Always cringe and feel terrible for being a git at the time. I wasnt really a nasty kid but that was one time I deeply regretted being a bit of a sh*t just to get giggles from my friends."
It's kind of Lego's fault, tbh.
'When I was 8 I studiously watched how my dad filled out checks. So, when the moment struck, I Stole a check from my parents check book, crossed off their names and wrote mine, wrote it out for 80 dollars to Lego, signed my name, and fired it off in the mail with a order form for a giant Lego semi complete with warthog fighter plane.
I forgot all about it until a few weeks later it actually showed up.
What's astounding is that they not only accepted this TOTALLY fraudulent check, but mailed the item off.
Of course my parents were furious. My mom found out when the bank called, laughing. So what did she do? She contacted the police and staged things, took me down there and scared the sh*t out of me. They talked to me about stuff like JV, theft. Then my mom took me to meet the bank manager and I learned about fraud and how it could put me in prison.
What's killer is that Lego customer service tried to laugh it off, but they refunded my mom obviously. But holy hell, the worst part was my dad and mom, for the next for months, to years, would frisk me in check out lines. It was pretty extreme but we'll, I'm no thief and I now work in the fraud department at a bank!"
​If you're like these people and have a memory from something you did as a child that makes you cringe, do your best to forgive yourself. Kids are dumb, and you were dumb too.
Luckily, as we grow up, we learn from our mistakes. That's the beauty of becoming an adult.
Cringey coworkers, we've all been there. The worst I ever encountered was a male associate at a higher end jewelry store. He was good, his sales spoke for themselves, he looked like a model, which perfectly showcased the touches of diamonds he wore. Really, he didn't need to suck up to be noticed as a good employee...but he did anyways and it came back to bite him.
He would gossip to bring other salespeople down and make them look bad. After sharing an especially personal and mean-spirited comment about another coworker I looked at him in disdain and said "I would hate to hear what you have to say about me when I am not here." He sputtered a bit trying to say something along the lines of how I was different etc.
The environment wasn't for me and I left although months later it turns out he was fired after trying to spread false and damaging gossip to a regional manager about the boss. He could have just been nice to people and gotten promoted his own merits instead of tearing people down.
It's such commonplace for these situations to occur one Redditor by the name of ActualWater1994 wanted to her more cringe-inducing stories.
They asked:
"What's the cringiest/ worst examples of butt-kissing you've seen at work?"

Reddit did not disappoint.
That came back to bite her!
"Part of my job is delivering children's books to some agencies to hand out. One month our executive director didn't like the book that came in. There were a couple lines she felt were inappropriate."
"She asked me not to deliver them and she would order new books. A coworker of mine noticed I didn't deliver them and took it upon herself to do it. The executive director doesn't care for her and she was trying to get on her good side."
"She thought she could make herself look good by making me look bad. I thought she went to lunch, had no idea she was out there trying to do my job. She came back and proudly tells others that she did my job and maybe now the director will be pleased."
"She came to my desk and angrily says, in earshot of the director, 'I just went and delivered the books that you never delivered. I shouldn't have to do your job on top of everything I'm already doing for this agency'. I just looked at her and said 'Well that was dumb'."
"She went to the director next and told her that she delivered the books since she seen it hadn't been done and asked if there were any other tasks she could do for her. The director was pissed!!! She was planning on returning those books so she could order different ones."
"They weren't labeled with our logo yet either, which she would have seen if she checked. It's required that we put our logo on them. The director tore into her for overstepping her boundaries and trying to make me look bad. She tried so hard to kiss her butt and it backfired big time. Oh and I was praised in front of her for listening."
Blatant butt-kissery...
"My boss sent me out to get her boss a birthday card and gift, which was all fine and good as it meant an escape from her for an hour or so. The card was nothing out of the ordinary, but the cake was very fancy and not your typical office birthday cake. I then had to swing by Tiffany's to pick up the bracelet that was the actual gift, just from her to her boss. Expensive gifts to colleagues let alone managers, were not the done thing there (and it wasn't even like it was a bank or anything high end) so it seemed horribly out-of-place and blatantly butt-kissing."
​No one likes a braggart.
"Had a coworker in my marketing team who was a lead designer. He was often pretty dismissive of junior level employees, or would try and one-up everyone's stories (you tell him you stayed at a hotel at the beach over the weekend, he tells you he stayed in a penthouse at the same beach for a whole week)."
"He also always tried to be in proximity of senior staff members and would brag loudly if they were within an earshot, hoping they would hear how awesome his life is, I would assume. One day, a VP from our company had come up to talk to somebody in a pod close to ours."
"The pretentious designer loudly asked me about my weekend, I gave him an answer. He responded loudly, one upping my answer, noticed the VP wasn't paying attention to him at all, quickly got up, hovered behind the VP while he was talking to the other employee."
"Eventually the VP cracked a joke and the designer let out the loudest, fakest laugh I've ever heard, startling the VP, who up until then was not aware that this guy was standing behind him. VP just got an awkward close lipped smile, quickly nodded his head, and walked away. Designer came back to our pod, sat down, and started working as if he was never mid conversation with me."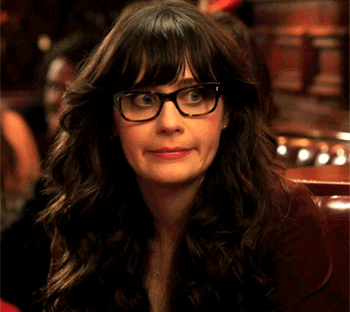 Awkward Smile GIF
Giphy
"I just looked at him and kept walking."
"I had this coworker at target that would go on the biggest power trip for no reason whenever he was on guest services. Guest services is the people usually at the front of the store where you do returns and stuff like that for anyone that doesn't know. We all would alternate doing it, and it was usually with a manager — there's literally nothing special about it besides that it was slightly more tolerable than being on a register."
"Whenever said coworker would be on guest services he would think he was manager and was the most unbearable person for the hour he would be doing it.
One shift I was walking to the bathroom, which you had to walk past guest services to get to, and he went out of his way to loudly ask me where I was going in that managerial tone I'm sure you're all familiar with as if he was a manager."
"I just looked at him and kept walking.He would do similar things like that to everyone and it was just the cringiest thing I've ever seen. I've never seen someone become such a kiss-*ss because they did a slightly different role from everyone else for an hour — and everyone did guest services like we literally just alternated throughout the shift."
No one wanted to work with him...
"Happened recently at work. One particular co-worker is almost insufferable with his behavior. Constant trumpet blowing with his lackluster work, endless comments about how much money he has, degrading other team members to get some kind of moral high ground and get in good graces with management."
"Whats more cringe is his posts and interactions on the team member WhatsApp group, really fake or cheesy crap that definitely is not his character at all. Basically everything that he does involves trying to sh*t on someone to look better at his job."
"Anyway, he thought he was top sh*t after one of the managers recently left and applied to take the advertised Duty Manager role. He was shut down almost immediately and apparently one of the night managers straight up told him that they did not want him to work nights due to nobody wanting to work with him."
Former Flat Earthers Explain What Finally Made Them Come Around | George Takei's Oh Myyy
That's the way the cookie crumbles...
"Other receptionist at my work is a huge *ss kisser. Calls herself head receptionist when she's really just a part-timer that doesn't do her job right. Will constantly have 'meetings' with the bosses and take credit for things other people do. Most recent example is when a client brought us donuts and left them at the front desk."
"I was in a room but heard the convo between the client and her about the donuts being a gift. Then heard her walk to the back and announce to our boss that she (receptionist) ordered them donuts because they work so hard"

They added the sweet ending to their coworker's donut deception in another comment.
"I walked into the breakroom when the boss was in there, pretended to see the donuts and went 'Oh! Mr C did stop by with those donuts after all!' My boss must've suspected something cause she got a look on her face but smiled at me and told me to add him to the thank you card list."
"I guess it got back to that receptionist that I 'tattled' on her because the next time she was in she critiqued me on a bunch of things. Most annoying trait about her though for me is when she talks to me, she hardly ever makes eye contact and will just stare at my arms (which have scars). Only me, no one else."
"Just be yourself."
​"My supervisor is always trying so hard to be best friends with management where I work, there are many examples to choose from but this one makes me cringe the hardest due to the sheer expense: my manager is a big lover of fresh coffee. So yeah, my supervisor spent a small fortune on a fancy coffee machine for herself, even though I remember having a conversation with her at one time about how she can't stand the taste of coffee."
"She comes to work everyday with the branded travel mug that came with the coffee machine, but, instead of coffee inside it's extremely milky tea. I asked her about it and she uses the machine for hot water. Just be yourself, people would like you more god dang it all!​"​
Office baby shower...
"I work with a woman who threw a baby shower for a manager's (not her manager though) wife, thrown in our office. Meanwhile her equally pregnant 'friend' in the office was invited to the party but received no shower of her own or even an acknowledgement from the suck up."
"Funny thing is everyone hates the manager so nobody really stayed longer than they had to. Also she tries to call us out for not getting gifts for for the manager on national boss's day as if him being paid more to f**k things up for us isn't enough already."
​Magic the Gatheing cards...
"One of my co-workers knew the branch manager was obsessed with magic the gathering, so he pretended to have 'connections' with someone at Wizards where he got 'free cards'. Turns out this guy was actually just buying the cards."
"One of my other co-workers saw him buying a booster box at a Walmart nearby. He was literally bribing the boss for favors with magic cards that he paid full price for. The sad thing? It worked."
"Everyone knew this dude got preferential treatment. When he f**ked things up, manager dude would always cover for him. He got promoted to a position he definitely didn't deserve over someone else who was way more qualified."
"We even tried letting bossman know that he was just buying the cards at the walmart nearby, but he didn't believe us. So yeah, a few thousand in magic cards got the buttkisser raises worth 5x that."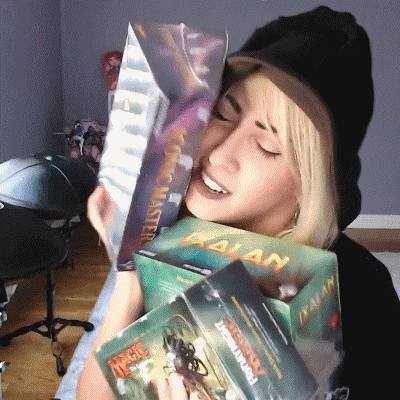 d&d love GIF
Giphy
Dating the boss's daughter, *mega-cringe*.
"The worst was a guy I worked with at my last job doing HVAC...because the boss was going to get a full report on whatever crew he worked with that day. If you said something negative about the boss, he was going to tell. If you were a minute or two late coming back from lunch, he had a pic on his phone with the time stamp."
"If you didn't hang something perfectly level or straight, he'd toss a level on it, snap a pic, send it to the boss. He also came in every Sunday and washed all the trucks (with no pay) to make sure we kept a good image. Found out eventually it had nothing to do with the job...he was just dating the boss's daughter and he was trying to 'prove' himself."
These are some serious cringe-inducing work moments. Sadly enough, most of the attempts would have gone over better if the person had just been themselves and worked together the first place. Others though, well, flattery can get you everywhere...
Want to "know" more? Never miss another big, odd, funny, or heartbreaking moment again. Sign up for the Knowable newsletter here.
Keep reading...
Show less
The internet has democratized knowledge and information at an alarming rate.
In seconds, we can pull up an exhaustive article that delves deeply into a niche topic that once would have required a day in the library and whole lot of time spent in the index.
It's awesome. We can whip out our phones to answer questions and win arguments, depending on the situation.
But there's a downside: every once in awhile we come across a terrifying tidbit of information that we'd rather never have heard about. Just knowing the info can leave us feeling unnerved for plenty of moments after calling it to mind.
For better or worse, here's a whole list of those from Reddit.
Green-Owl6244 asked, "What's a piece of information you wish you never knew?"
Many Redditors chose to discuss the awful dynamics of people and institutions. There are some tendencies of "civilized" life that really show the underbelly of what we're capable of.
The Mourning Industrial Complex
"The funeral industry. In general, it's very predatory, and mostly unnecessary. It's a way to make big bucks by guilting people into feeling like they don't love their family if they don't buy all this ridiculous stuff."
"Vaults for caskets have other purposes, but they are important so cemetery machinery can drive over graves without collapsing them. Caskets themselves are...comfortable boxes for people who don't need comfort anymore. Embalming is to preserve for viewing, but doesn't make much sense otherwise."
"The flowers alone are crazy expensive. It's all a gross show to make us feel better about death and make it pretty."
One Track Mind
"The mental hospitals I went to didn't actually care about me, their sole job was to make sure I didn't hurt myself. That's it, nothing to make me happier or to see what was wrong with me, nada. Told to me by my therapist."
"Sometimes ignorance is bliss"
Nooooo Poor Fluffers
"As a vet tech and shelter worker, there is a euthanasia 'season' just after Christmas day. Everyone wants one more holiday with their pet, I get that completely"
"There is also a 'balcony season' which comes during the first nice days of spring when everyone opens up their balcony doors. Huge influx of cats and dogs who go over the side"
-- ellegryphon
Other people called to mind historical or scientific facts about humans that were truly terrifying. Some of the things of our past are ugly to look back on.
180 Seconds, Falling
"The crew of the Challenger weren't killed in the explosion, the crew module remained intact until the module crashed into the ocean three minutes later."
"There's evidence they were conscious during this, and attempted to take steps to save themselves (knowing full well the situation they were in wasn't surviveable)"
-- Notmiefault
Deteriorating
"In the 1920s, women who worked on watches that glow in the dark used paint that contained radium. They were told that the paint is safe, and were instructed to regularly put the paint brushes in their mouth to keep them pointed."
"They got necrosis of the jaw. One woman went to the dentist to get a tooth pulled and her entire jaw came out."
-- Aqquila89
Taste Test
"Before modern medicine doctors diagnosed diabetes by tasting the urine of the patient. Sweet urine = diabetes. I don't really know how this helped anyone because I assume that everyone just died from it afterwards."
-- TomBuilder_
Finally, some people shared animal facts. Even the cute, well-loved animals have some subtle behaviors or features that are enough to make you shiver.
Yuck. Just Yuck.
"Softshell turtles pee out of their mouth." -- KO-is-a-BIATCH
"They breathe through their butt" -- bmeupsctty
"Can they at least swim backwards while they do it? Peeing out your mouth is bad enough without having to swim through it as you pee." -- bowyer-betty
Delegated Stomachs
"that pelicans have three stomachs, and one of them's just for bones" -- pizzzazzzler
"I wish it could be five seconds ago when I didn't know this" -- ShadowHasBerries
"They can also push their spine out of their mouth to help cool off." -- thefifthwheelbruh
Let's Hope Opportunity Never Arises
"Horses are opportunistic carnivores."
"I learned this when I saw a video of a horse just popping a baby chick in its mouth like popcorn."
-- Jeremy12021
So there you have it. An onslaught of reasons to lay awake tonight and feel scared to ever leave your bed again.
Want to "know" more? Never miss another big, odd, funny, or heartbreaking moment again. Sign up for the Knowable newsletter here.
Keep reading...
Show less