When traveling abroad, one need only set one foot in a foreign country and realize just how different their culture and customs are to ours.
While Americans would certainly expect this in countries on different continents, where they speak a different language, they might find themselves surprised that even our northern neighbors in Canada still have a noticeably different way of life to ours.
And likewise, visitors from abroad, be it Canada or Cambodia, will likely find themselves startled at things Americans find commonplace.
Redditor kerris2508 was curious to learn about things which are everyday occurrences in some countries which foreigners might find bizarre, leading them to ask:
"What is something that in your culture is normal, but in another place is a weird thing?"
All in one shopping!
"Getting a sausage from a hardware shop."- effjayyelle
Self-sufficient babies.

"To leave the stroller. with the sleeping baby inside it, outside a café, while the mom/dad sits inside, if the weather is good.
"Denmark."
"It's a common thing all over Scandinavia/Scandinavian Peninsula."
"I'm specifically mentioning Denmark because I live here."- Lumisateessa
Don't be fooled by their gaze
"In Vietnam, when you order in places with menus."
"The waiter will stare at you when you chose food."- The-tank-has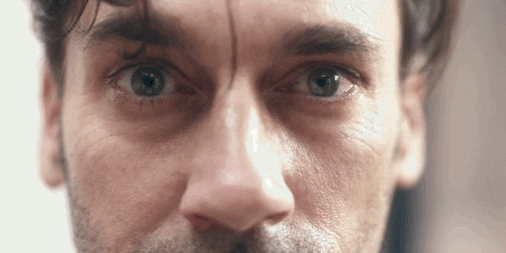 Staring Jon Hamm GIF by NETFLIX
Giphy
Make up your minds!
"Using a puzzling mixture of metric and imperial measurements, for example, measuring cooking ingredients in grams but measuring body weight in stones."- TailsxCream4Eva
A dark sense of humor?
"Some casual Iranian sayings of endearment:"
"'I want to eat your liver'."
"'I will sacrifice my life for you'."
"'My stomach is tight for you'."
"'Wishing your breath to be warm'."
"Not endearing, but 'dirt on your head' if you are upset with someone, essentially meaning that you should be buried'."- fatdonkey54
Read my lips. No, I'm serious.
"Pointing to a direction with your lips."- The_Crow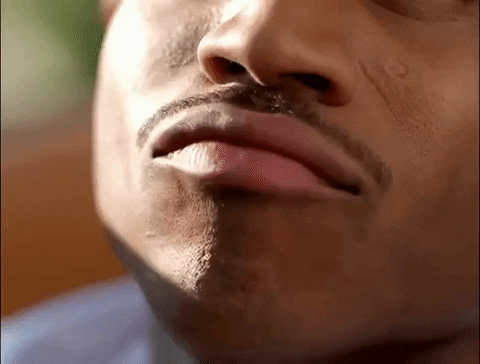 Luv U Better Flirting GIF by LL Cool J
Giphy
A unique, national holiday.
"Celebrating a chubby, mystical, groundhog that can predict the end of winter based on its shadow :o."- Senator_Morgana
Be proud of your home, wherever you go!
"I wouldn't say this is part of my culture, but in both Kenya and India, when you go to the movies they play the national anthem on screen before the trailers and everyone has to stand up."
"I'd been away for so long that I'd completely forgotten this craziness and was visiting my mum, went to watch a movie, everyone stood up and I was so confused until the memories were unlocked."- ArterialSludge
We're all family!
"Addressing strangers using terms used for family members like brother, sister, uncle, aunty, grandpa, etc."
"The most common being brother/sister."
"We have unique words representing all 4 variations of little/big brother/sister."
"And guess what, one day you would be calling a girl 'baini' (little sister), that girl be calling you 'dai' (big brother) and a couple weeks later you are dating each other and ditch the sibling style addressing."
"Then you either call each other by name or come up with nicknames."
"I'm from Nepal."- secCcosMOS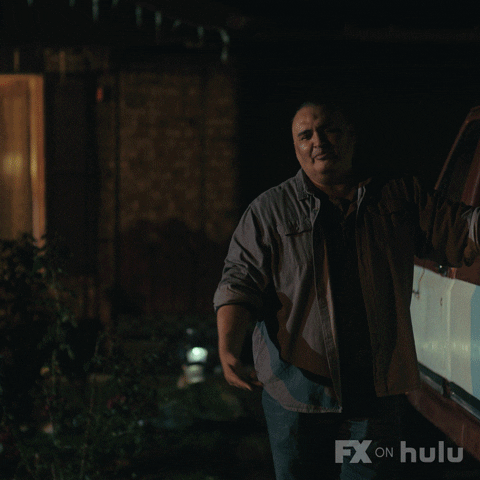 Im Good Fx Networks GIF by Reservation Dogs
Giphy
Worshiping the ground you walk on.
"Touching elders' feet as a greeting and sign of respect."- ScallionUnited192
Culture shock is very real, and takes some getting used to.
But rather than gape at things with an open mouth, try thinking about them with an open mind in your new surroundings.
And who knows, you might find yourself bringing these customs back home with you.
Keep reading...
Show less
We like to think we're individual snowflakes, dancing around on this planet until we land on the soft, gentle tongue of death.
What?
Turns out, we're not as unique as we think. Ever meet someone with the same name as you? Weird, right?
How do we tell Jennifer apart from Jennifer, or which Zach is the one with brown hair and the one with blonde.
Thankfully your name isn't something so unbelievably common sounding that it sounds made up, like John Smith, or something.
That's only here in America, though. What about the rest of the world?

Reddit user, iceninekills10, wanted to know the 'John Smiths' of your country when they asked:
"what is the "john smith",most generic name, in your country?"
When You're A Jet, You're The Jet All The Way

"First name: Maria, João, José, Pedro, Paulo"
"Surname: Da Silva, Souza"
"Combine them and you'll get 10 equally unremarkable names."
IC_grapes_of_green
"In Westside story the main character shouts "MARIA!" inside Spanish Harlem and one girl pokes her head out of her window really takes you out of it. Not the gangs dance fighting and snapping their fingers, because that does occasionally happen."
redfoot62
Juan. John. Coincidence?
"Juan Pérez- Chile"
plasticmummy
"Same in El Salvador lol -- it is not the statistically most common name (I think López is) but that's not what John Smith is either (I think)."
edjuaro
So Common It Breaks Borders
"Christian Hansen."
"The most Danish and most basic name known to man kind. I only lived close to the border between Germany and Denmark, and growing up I had at least 2 teachers with that name, plus I knew at least 5 others."
TheOneAndOnlyDudeE
"I personally know three Chris Hansens, and I don't even live in Denmark."
StanePantsen
Meet The Whole Family
"Michael Müller"
therudereditdude
"Or his son, Thomas Müller."
dumpster_scuba
"Or His son, Max Müller"
therudereditdude
"I worked with a Max Müller.. Nice kid"
Lartemplar
"Abdul Rahman"
norocababe
"Bangladesh."
veertamizhan
A Lot Of Unidentified Bodies
"In Hungary we always say Kovács János (literal translation of John Smith) as an universal male name (but it's more like John Doe)."
fourllll
Common Enough To Be In The Comments
"Jan de vries /jan janssen"
Flupsdarups
"Yes hello"
jandefries
I Think We've All Been To That Pub...
"Seán Murphy"
ILiterallyOwnTexas
"I was going to say Paddy Murphy, but Seán works as well!"
parrotopian
Suddenly It All Makes Sense

"Mario Rossi"
the_Chocolate_lover
"Which translates to "Mario Red". Also "Luigi Verdi", "Luigi Green" could be a generic name in Italy. Mamma mia!"
m4nu3lf
Got Money On My Mind
"straight up nguyen all over"
ThePare
"This answer, for the Nguyen."
AmigoDelDiabla
"All I do is Nguyen Nguyen Nguyen Nguyen no matter what."
dyslexic__redditor
"Differentiate Them In Your Phone" Common
"I know 12 people named David Lee - I live in Canada."
"One of them is saved as David Lee NOT ASIAN on my phone"
rayrayrayray
"I believe the most common last name in the world is Wong and the most common first name is Mohamed. However, I don't know anyone named Mohamed Wong"
dont_shoot_jr
"That's because you've got the Wong Mohamed."
hearse83
Choose Where You're From
"Japan: [Sato, Suzuki, Takahashi, Tanaka] [Taro for men] [Aiko for women]"
fuzzycuffs
"I've always learned that the equivalent to John Smith (just some generic name that could be anybody) in Japan is Taro Yamada for a man and Hanako Yamada for a woman."
SoulScout
"Yeah there are others very common names. Yamada is another one."
"Japanese commoners didn't have family names until the Meiji era, and once they got surnames they often chose those that described where they were from. Yamada 山田 means Mountain Field, i.e. someone who probably was a farmer from a mountainous area."
fuzzycuffs
What's in a name?
Turns out if your name is Maria Nguyen Lee Rahman, not much.

Want to "know" more?
Sign up for the Knowable newsletter here.
Never miss another big, odd, funny, or heartbreaking moment again.
Keep reading...
Show less
There are over 190 countries around the world today and each one has its own fascinating history. Many people love to travel to far off lands to learn more about these places. But are they always getting the full picture, especially if that country has a sordid past?
Many of us know about the genocide that took place in Rwanda nearly 30 years ago just as we know about the way that Chile's leader, Pinochet, would disappear his opponents. But that's just scratching the surface.
People told us some creepy facts about their countries after Redditor Dantehasabig_ asked the online community,
"What are creepy facts about your country that most foreigners wouldn't know?"
Portugal
"Portugal basically started the transatlantic slave trade and sold and enslaved millions of African people. There were far more slaves in Portuguese Brazil than there ever were in the USA, but people only talk about the Americans being the slave monsters."
No_Brilliant5576
Portugal was also the first European country to attack Japan. It enslaved so many Japanese people that the Emperor of Japan threatened to declare war against Portugal.
History is wild.
Spain
"When Spain abolished slavery, instead of freeing the slaves they sold them to Morocco. It's disgusting."
UnbearableHuman
The history of human beings being sold for profit is horrifying, as it should be.
Australia
"In Australia, we had a Prime Minister who went swimming and just never came back. To this day no one knows what happened to him."
YUNGBLOOD5897aus
Ah, yes, that would be Harold Holt. He is now remembered more for the circumstances of his death than for his political achievements.
United States
"Nearly 100 workers died during the construction of the Hoover Dam. This has caused some urban legends about people still being entombed in the concrete, which is false, but there were in fact cases where people got buried by concrete and they had to extract the bodies because human bodies would compromise the structural integrity."
DawgCheck2
I love that the reason wasn't humane, but structural.
Mexico
"In my country we have a place where there are many creepy and authentic dolls everywhere you go. Up in the trees, down staring at you. Possibly one you are going to step on…."
MotherofCreepypasta
Yes, this is a definitely a place I have no interest in visiting. I've seen enough movies about creepy dolls to last me a lifetime.
South Korea
"This isn't creepy, but in the most militarized border in the world, the DMZ, wildlife has actually been flourishing there. Untouched and unvisited by people for several decades."
TheDashingPigeon
I'd say the circumstances of life beyond that border (and everything that led up to the creation of that border) is definitely creepy.
Belgium
"On top of subjugating and plundering the Congo, Belgium also sold the chains and shackles to slave traders in West Africa, shipped African people to America as slaves, and returned with butt loads of money back to Ostend. What one would call the original Devil's Triangle."
rjalxldr
In case any of you were wondering, King Leopold II of Belgium was a horrible person.
Ireland
"Ireland. We used to have "mother and baby homes" run by nuns where unmarried women were forced to go and work in commercial laundries to pay for their upkeep because having a baby out of wedlock was so unacceptable. This was done with the full support of the state. The last one only closed in 1998."
TheGratedCornholio
Anyone who reads about the Magdalene Laundries is in for some some depressing reading.
Canada
"Indigenous Canadian children were sent to residential schools to be abused and killed. This was approved and funded by the Canadian government and we still don't know how many kids actually died."
EddTheMetalHead
The details to come out of Canada in the last year are horrifying, but learning about these things and acknowleding them is hopefully the first step to reparations.
Algeria
"Remember the thing Pinochet did to political opponents? You know, throwing them out off helicopters into the ocean? Yeah, we did that too during our war in Algeria. When they noticed that bodies would resurface, they'd attach concrete blocks to the victims' feet."
O-Alexis
Nooope. Talk about horrifying.
Every country out there has some skeletons in its closet, and some of those are more well known than others.
Have some stories of your own? Feel free to tell us more in the comments below!
Want to "know" more?

Sign up for the Knowable newsletter here.
Never miss another big, odd, funny, or heartbreaking moment again.
Keep reading...
Show less
Believe it or not, the British don't have bad teeth, Canadians don't say "eh" after every sentence, and the widlife in Australia generally leaves you alone. People in Germany aren't all Nazis, either (you should read a history book sometime).
But many people believe these stereotypes, much to the annoyance of people actually from these countries.
As an American, it's pretty frustrating to hear that everyone thinks we're all packing heat (we're not) and that it's the Wild West out here (okay, that one might have a kernel of truth).
People shared their thoughts after Redditor FewWorldlines5534 asked the online community:
"What stereotypes about your country annoy the f*ck out of you?"
Colombia
Not all of us are drug lords, not all of us are murderers, not all of us work in the cocaine business. No, we are not living in a horrible cartel war, we are not living in that sort of anarchy Narcos presents."
"We are more than the legacy of PABLO ESCOBAR. THAT WAS 20-30 YEARS AGO. Colombia is a totally different place, it has recovered. Especially Medellin."
hencker
Colombia is a beautiful place!
It has its problems (because what place doesn't) but it is so different now.
Australia
"We do not cook shrimp on the barbie, because we call them prawns. Also the first people to live here weren't convicts, they were the indigenous people, who are among the oldest cultures in the world."
If any of you haven't read about the Stolen Generation, you're in for a sobering read.
The United States
"I hate how ever since Trump has gotten elected Americans get a bad rep abroad. Every time I go to another country, and you say you're American, people chuckle or make a snide little joke about Trump like half the time. We're not all Trump supporters and in fact most of us don't like him either."
JabTrill
Also true.
The majority of the country does not support Trump and he was a remarkably unpopular President.
Sadly, his impact on international relations will be felt for a long time.
Brazil
"Everyone here randomly plays football all the time, loves carnaval to death and every woman has a pornstar body. Brazil is way more than that."
PicksandLenses
It is absolutely more than that—people would learn so much more about Brazilian culture if they actually visited (or spent some time with people who are Brazilian!).
Germany
"People still think we're a bunch of Nazis... I don't think people realise that us Germans don't actually support anything that happened."
h-e-c-k-0
Germany is one of the few countries to successfully reconcile its sordid past, and that took a lot of work and cultural conditioning.
Ireland
"People making car bomb jokes knowing nothing about Irish history. Sure the IRA were flat out terrorists after we got independence, but before and during the fight for it, they were vital to get freedom."
SomeFreshMemes
The significance of The Troubles no doubt means little to most people outside Ireland and to make light of it is a big faux pas.
Canada
"That we end every sentence with "eh" and drink maple syrup by the gallon and have moose and igloos in our backyards."
cumbun9
To be fair, if I were Canadian I'd probably be drinking maple syrup everyday.
Great Britain
"A lot of Americans seem to think we're inbred because we're an island. This is dumb, because it's a very big island (10th biggest in the world), and it's not isolated, we've been invaded, invading, and trading with the mainland for thousands of years."
TheKnightsToppler
The history of Great Britain is very, very long and quite a few people would learn a lot more if they simply picked up a history book.
Italy
"We do gesticulate a lot, but we definitely don't yell like crazy."
CastleFi
I think in this case there is a profound difference between Italians and Italian Americans.
Iceland
"Iceland. We're not some utopian Disneyland filled with quirky superstitious people that all believe in elves."
amicubuda
Wait, you mean you're not?
That's okay, though—Iceland is a fascinating place everyone should visit, elves or not.
Remember, the world is an enormous place filled with people from all walks of life, and they don't take too kindly too stereotypes.
Expand your horizons by having conversations with as many people as possible.
You'd be surprised how quickly your preconceived notions will vanish.
Have some annoyances of your own? Feel free to tell us about them in the comments below!
Want to "know" more?

Sign up for the Knowable newsletter here.
Never miss another big, odd, funny, or heartbreaking moment again.
Keep reading...
Show less
When we eventually get out of the pandemic and more countries open their borders to tourists, people will start booking flights to fulfill their wanderlust desires.
Those who enjoy travel usually talk about the countries they've visited and places that are on the bucket list to explore in the future.
But seldom do people talk about the places they would rather not visit.

Redditor crunchy_croissant asked:

"What is one country that you will never visit?"
In all deference to the locals living there, these destinations are notorious for undesirable conditions.
"north ikea"
– Sorryformyfart
"i always knew the north part of ikea was sketchy."
– Joel-O42069

Living In Perpetual Fear
"Myanmar."
"Spent my pre-adolescence there during the previous rule of the junta, when Suu Kyi was in house arrest. I cannot begin to explain the fear that was present in everyday life there then. My father had to be at Yangon for some pretty run-of-the-mill corporate work and was nonetheless always on alert."
"As a 10/11/12-year-old, I was not allowed to answer telephones, lest I reveal something that might seem problematic to the administration. Even in an atmosphere that you were on the brink of rubbing law enforcement the wrong way, my most memorable moments were brushes with the younger adult neighbours in our apartment who were running an illegal computer training centre."
"I cannot imagine their lives now, suspended in constant agitation."
– Glooberty

Unstable Republic
"Sudan. Either of them."
– bobsyouruncle1950
"I spent two weeks in South Sudan in the summer of 2005. This was when the civil war was still happening so before Sudan was two separate countries. There was something like 30 km of paved road in all of South Sudan at the time. It was beautiful but there was literally no infrastructure. Lots of AK47s though."
– nomadicfeet

Being Assigned

"My dad's colleague was trapped with no connection to outside world in this recent coup in Sudan. Everyone in office was worrying about that group she went with. Thankfully they were extradited to India by the company."
"Even my dad was being asked repeatedly to go and he asked me. As I had fairly good grasp of current affairs, I told him no every time as this sh*t was going to go down in future. Now I don't think anyone will be sent for projects there😌"
– Wise_Ad9414

Not A Top Choice For Tourists
"Somalia."
– Atsunome
"10/10 would prefer over South Sudan."
– PureRandomness529

Words From An Egyptian Woman
"Reading the comments on this and a previous thread as an Egyptian woman, I feel so ashamed of my country and sad for all the women who had to deal with terrible kinds of sexual harassments in Egypt and many more unfortunate events that happend there."
"I'm so sorry you had to go through this and I'm apologising on behalf of everyone who dared to make you feel uncomfortable in any way because I absolutely know what you went throughm It's what almost every Egyptian woman goes through everyday and we're still not heard."
– htarekk
Places ravaged by war tend to not be on a visitor's list of places to vacation.
Destination: Terrorism
"Sad Afghanistan. It's a beautiful country, and I know the regular people are friendly. But I probably won't survive a week there."
– gozba
Foreigners, Beware
"Probably Afghanistan. It's not safe for foreigners."
– bpanio

These Low Effort Jobs Have Surprisingly High Salaries | George Takei's Oh Myyy
Have you ever worked one of those jobs that paid you to kinda sit there? If you have, you know the joy that comes with watching the entirety of Breaking Bad ...
A Violent Country
"Syria is such a bed of history city's that are ancient that I'd love to see for myself but sadly just wouldn't be safe I think for a long time!"
– lookonthedarkside66

Even people with ties to their country didn't give high marks.
A Local's Perspective
"I live in Venezuela and if I manage to leave Venezuela, I won't come to visit."
– AnthonnyAG

​Plagued By Upheaval
"Haiti. As much as I'd love to visit my mother's home country, there's a reason even my mother hasnt gone back since the early 00s. Haiti continually gets f'ked by political unrest, economic upheaval, and ecological turmoil."
"Combined with the fact that our last living relative that was still there died back in 05, we have no connection to that place anymore."
"I sincerely, emphatically hope things get better, because one day I would love to connect with that part of my heritage, but not now, and probably not within the next ten years, either."
– WanderingGenesis

The One Who Never Went Back
"My good friend is Venezuelan. He left in 2014. Get a few drinks in him and he starts ranting about how much he hated it."
– AnchoviePopcorn

Switzerland can be too much of a good thing.
Lap Of Luxury
"I'll never go back to Switzerland. It's pretty, I just can't afford to breathe there."
– ExpertAncient
"Even talking about Switzerland feels expensive."
– PocketRocketTrumpet
"I dont think we can afford this conversation."
– Boobagge

The Consolation Prize
"We flew to Switzerland and drove to France for our vacation because it was cheaper. We went back to Geneva for our flight out and couldn't get seats (flying standby). This lasted for a couple of days and like every day there between the hotel and the food was like a vacation budget of its own."
– lemonylol
People want a getaway to de-stress from their everyday lives.
Based on the examples and reasons listed above, it makes sense some people would want to avoid packing their bags for a dream vacation at the mentioned destinations.
Unless the travelers are thrill-seekers, I suppose.

Want to "know" more?
Sign up for the Knowable newsletter here.

Never miss another big, odd, funny or heartbreaking moment again.
Keep reading...
Show less