Bullies suck! Why so you have to be cruel? What do you gain from it? At any age, trying to crush another person is so wrong. And coming from someone who was relentlessly bullied, I know of which I speak. So much of the time it feels like ALL the bullies in life seem to pounce for no concrete rhyme or reason. Not that there is ever a good reason to bully, but more often than not, they leave us with a big ole "WHY?" And some inflictions seem really dumb.
Please explain...
Redditor u/likeistoleyourbike wanted to discuss the people who decided to make everyone's lives more difficult, but in odd ways, by asking:
What's the most ridiculous thing you were bullied over and what prompted the bullying?
Is it how I look? Dress? Speak? Walk? Is it my love for Madonna or that I like tuna fish? If they had just explained I would've adjusted. But then I wouldn't be me...
Sing!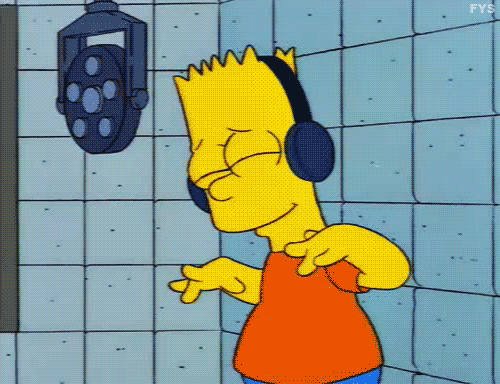 Moving The Simpsons GIF
Giphy
"Because I was listening to music in a school break, like literally. I can't listen to music??"
It's Cheese!
"I got crap for eating cottage cheese. Actually, that one had followed me into adulthood. People just really, really hate the concept of cottage cheese."
"Edit: 250 updoots for my cheesy childhood struggles. In retrospect, I should have realized that my reflections about how many adults are irritated by cottage cheese would only be confirmed tenfold by commenters on the internet. I have played myself."
- cjkcinab
'poor kid'
"I was bullied in middle school because I'm the first kid in school that had 120s crayola. It was an all rich catholic school and I was known to be the 'poor kid' and they didn't like the fact my grandma could get me that much crayolas lol."
- nipp1e
"LOL I forgot what a status thing crayons were as a kid. Everyone with a big box had it proudly displayed on their desk. And kids would try and steal "unusual" colors."
Weighted Down
"Got bullied for being fat AFTER I lost 16kg over the summer. At the time I was 5'4 and 59kg, definitely not fat and the kids who bullied me all weighed more than me. My classmates were dumb."
The Winder
"One time in 3rd grade I farted really loud during silent reading time. Some kid nicknamed me Fartacus, and it stuck for the rest of elementary school."
Who is angry at people loving music? Anger is all manifestation. But getting into the anger source of bullies will keep us here all year. Just keep reading...
Nasty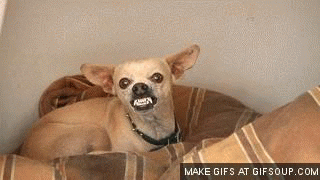 mean chihuahua dog GIF
Giphy
"I was bullied because my dad died. Kids can be cruel."
Blades
"Being respectful to the bully's dad. He started bullying me after that, when I stood up for myself he said 'I know I can't take you in a fight so I'll just stab you!' and showed me the knife."
"My "friend" in the 4th grade showed me his new switchblade and held it to my throat. He also taught me how to smoke e-cigarettes when they were hot crap (early 2010's). In hindshight he wasn't a very good friend."
Jumbo Jack
"My older brother was a chunky kid, didn't really do sports or activities unless forced. So around the time he was in 5th grade, he was being bullied and called "Jumbo-Jack" after the burger at Jack In The Box. His name is also Jack, so it worked. The younger kids picked on him too for it. Then when I started on the bus, they started picking on me, calling me "Jumbo Junior" even though as a kid I was skinny and athletic. Didn't matter to them."
Hooded
"That you can't see my upper eye lids easily when my eyes are open. They just get kinda shoved under my eyebrows and hidden out of the way. I was called a freak and a mutant. For having hooded eyes. I don't even."
Meow...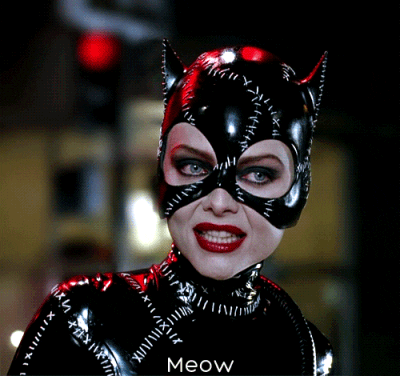 Michelle Pfeiffer Batman GIF
Giphy
"I have a cat without a whole tail, yea they made fun of me cuz of my cat. Life can be weird."
No rhyme, no reason... there is the theme of it all. That is good to know, would've loved to known sooner. Be kind everybody, we all need it.
Want to "know" more? Never miss another big, odd, funny, or heartbreaking moment again. Sign up for the Knowable newsletter here.

Keep reading...
Show less
School is a dangerous place. That is a tragic fact. Back in my day, school was a safe place.
We all gathered to learn and build a foundation as people. Now, no matter where you attend school, in a fancy schmancy neighborhood or in a more challenging area, no one is safe.
Horror, tragedy and violence has struck everywhere. And those who are there to witness it carry those scars all through life.
So how do we fix this issue? Or is it just a human error problem that is never going to get better? Why is education saddled with danger? If I was school age now, I'd definitely choose homeschooling.
Redditor u/Mariothemaster245 wanted to hear about legacies of schools. Who is still haunted and why? They asked:
What is the worst thing that happened at your school?
My schools weren't perfect. We had bullies and fights broke out often, but nobody ever pulled out a knife or a gun. And all of our teachers and students survived. Well most, the one's that didn't, succumb to natural causes. How do we get back there?
Eyes Closed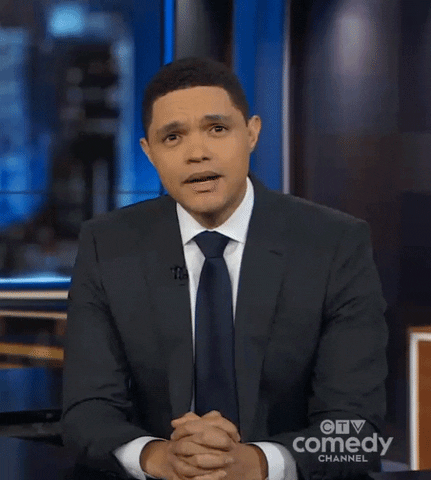 Confused Daily Show GIF by CTV Comedy Channel
Giphy
"Kid streaked (fully naked) across campus, hiding his face using a condom. He passed out about a minute into the run."
DOA
"My classmates dad had a heart attack at graduation and died. He was just yelling at his wife and keeled over."
"A similar thing happened at my girlfriends graduation. It was a hit packed gym And all of a sudden in the middle of the ceremony people start moving away from a spot in the bleachers near me, turns out one of the graduating student's aunt was having a heart attack. She lived though because literally every first responder was there (small town 1500 people 80 in graduating class) and the fire station was a block away."
Awful People
"There was a girl in my school who was being bullied and basically chased into the busy street in front of the school. She got hit by a few cars. The next morning people were making fun of the situation because her shoes flew off after she was hit. My school was filled with a**holes."
"Edit: She did end up dying. I think she may have died on impact. But the memory is fuzzy. She didn't die in the hospital that I know for sure."
For Cred?
"At one of the schools I went to, some kid stabbed a disabled kid to get into a gang."
"And I'm sure that "street cred" will buy him a lot of ramen when he's sitting in prison for the next few decades."
Fake Out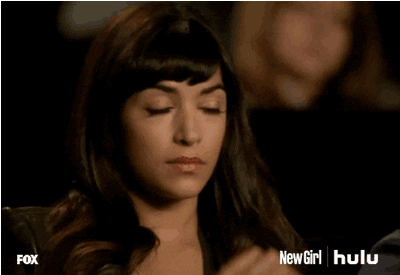 New Girl Facepalm GIF by HULU
Giphy
"We had somebody plant fake bombs and call in a bomb threat at the high school so the police would all be focused at the high school. Was really just a distraction for a double homicide/suicide across town."
Oh see there, that's all a bit much. School is stressful enough already. Our class clowns only exhibited foolish behavior, like spitballs, fake bombs? We've lost control...
In the heart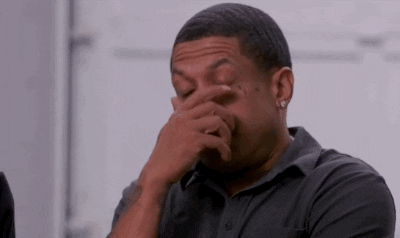 Facepalm Smh GIF
Giphy
"A teacher went to break up a fight, and she got stabbed in the chest. Teachers were not allowed to break up fights after that. She survived but she quit teaching."
Alarms...
"The seniors planned their senior prank to have a bunch of alarm clocks go off in lockers all over the school throughout the day. The idea was that by the time one locker was unlocked to turn off the alarm another would be going off. Unfortunately for the seniors, the day they planned this happened to be the same day Obama was campaigning at the fair grounds less than a mile away. The alarm clocks got mistaken as bomb threats and just about every senior in the school was questioned by either police or teachers. Basically it was just a huge misunderstanding that lead to a whole bunch of crap."
Assassins...
"Someone tried to assassinate the physics teacher. Our high school was 3 stories. The math and science rooms were on the 3rd floor. During parent-teacher interviews someone turned on all the natural gas taps in his classroom and left a lit candle on the floor."
"The idea being that since natural gas rises. It would fill the room and explode when it touched the candle. Teacher found it only a few minutes after the would be assassin left the room and was able to put out the candle. They never figured out who did it, to the best of my knowledge."
- Reddit
My Brother's Ex
"My brother dated a girl briefly in 8th grade who later snapped in high school. She had convinced a group of 5 other people to commit to a plan to weld the high school doors shut and burn people with a home made flamethrower and shoot people."
"The morning of the planned day someone was tipped off and the cops called. The school went on lockdown for 6-7 hours and they found the girl's parents taped up and stabbed a crazy number of times in their closet of their home. This was 3 years after my brother dated her."
- JoeZMar
Idiot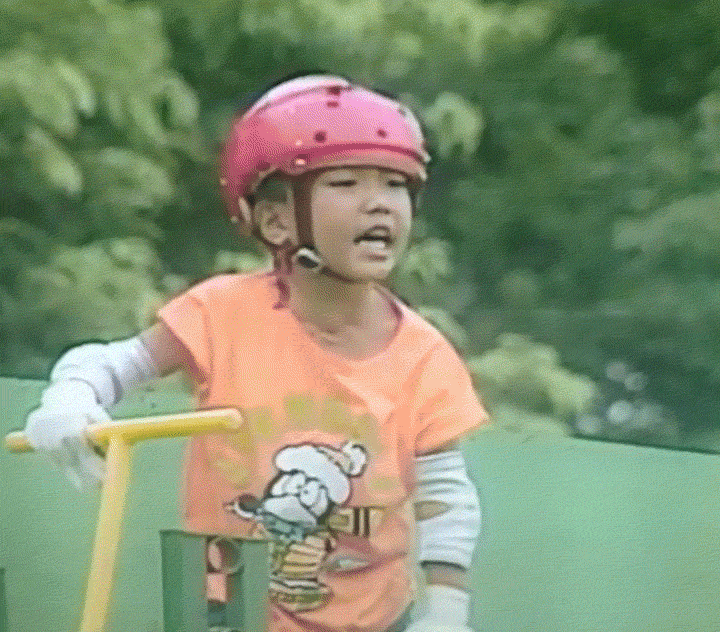 Idiot Reaction GIF
Giphy
"Nothing as brutal as some of the other storied but about half way through the day once a guy was spotted walking across our sports field with a rifle, Everyone was kept in classes for about an hour? Turns out it was some idiot looking for the nearby shooting range and accidentally stumbled onto school grounds."
Clearly, we need therapists and guards in school around the clock. And a grief counselor for life would probably do everyone a world of good.
Want to "know" more? Never miss another big, odd, funny, or heartbreaking moment again. Sign up for the Knowable newsletter here.

Keep reading...
Show less
When we think about school bullies, we'd prefer to think of those exaggerated, cartoonish types we see in movies and television shows. It's more comfortable to keep that reality at arm's length.
But despite our best efforts to turn our heads, bullying is a very real piece of every school environment there is. It has been for years, and it still is, albeit now through the amplified means of social media and the internet.
A recent group of Redditors took a moment to acknowledge those realities.
This thread, however, was not written by the victims. These were the bullies themselves, the perpetrators who discovered just how brutal they'd been back in their school days.
They, more than anybody, would prefer to find a definition of "bully" that doesn't apply to their past actions.
But alas, we must honor reality.
Super_monkey_box asked, ""People who used to be school bullies, why were you so mean and what made you realize you were mean?"
Some former bullies described how subtle the transition from bystander to bully was. For them, bullying was the result of peer pressure, and even took on a protective nature.
Great Jokes, or Cruelty?
"Thought I was funny. Liked making people laugh at others expense. I never thought about their feelings until I was much older."
"Now I tell my kids every day before school to be kind and every ones friend, and to stand up for people. I want them to be good humans."
Climbing Up An Ugly Ladder 
"I was bullied a lot at school. At summer camp, there were one or two others who had it worse than me, and it felt good to finally not be on the bottom rung."
"Didn't take me too long to see what I was doing, and I started to feel bad."
A Tinged Past 
"I assisted in bullying so I wouldn't be bullied too. It's one of my biggest regrets in life. Such weakness" -- Zeliv
"Yeah at least 3/4 of the bullies in a 'pack of bullies' are just doing it because they're glad they're not the victim and they just haven't realized that no one should have to be the victim." -- JeromesDream
Others acknowledged that their own abusive behavior mirrored what they encountered at home and their private, family lives.
This was a common dynamic.
Coming Clean 
"One of my many bullies messaged me on FB about 15 years later to apologize and said she did it because her older brothers were mean to her."
"A lot of bullies are abused at home."
Passing the Baton 
"I was a bully in like 3rd-4th grades. And it was absolutely because my home life was sh**, so I visited that sh** on others. But then I knocked over a Kindergartner, making his nose bleed really bad and he started crying."
"Nothing snaps you out of being an asshole faster than hearing a little kid sobbing for his mommy."
Surveying Cause and Effect 
"I used to bully people for attention and got so hated by people around me that I finally tried to figure out why I had no friends and then it hit me that I was rude and annoying to everyone around me."
"Both my parents are alcoholics so they just ignored me constantly and the teachers would only give me their attention when I was bad, I just deeply wanted the adults around me to care."
"I'm now 19 and I have been going out of my way to be as kind to everyone as possible and I have moved out of my sh*tty parents house so I'm now the happiest I have been in my life, I'm also studying to become an allied health care professional."
"But the thought that I have hurt so many people's feelings and made them feel bad will always haunt me and I hope those people are doing well in their lives."
Confrontation Can Be Helpful 
"My brothers bullied me at home and my parents did nothing about it. I started thinking that it was how you show you like someone."
"People didn't see it that way and straight up told me I was a bad person and they're afraid of me. That made me understand my behaviour."
-- BlacklightJ
Finally, a few people used the thread as a platform to share their own views on bullying in general. Some were professionals, some unfortunately had direct experience.
They discussed what leads to and comes out of these actions.
A Biased List 
"I work in child safety and interview a lot of current and former bullies. You're probably not going to get honest answers out of the worst bullies."
"The people on the fringes, the ones who were bad but not awful, are going to reply. They can often reflect on it - they were abused at home, bullied by others, or just angry at the world for other reasons."
"The genuine bullies, the super cruel girls or boys almost never recognize how bad their bullying was. Either they were so deeply traumatized by other stuff that was going on (more intense violence at home) that their memories just aren't there, or worse, they don't think they were bullies. They are still bullies."
-- TheWaystone
Stopping the Cycle 
"I never realized it until years later multiple people told me what an a**hole I was and how hard I made life for them. When I started to look back I realized it and feel terrible. Still think about them most days and wish I wasn't that way."
"I am actually good friends with a lot of them now and they still don't let it slide. I guess the best I can do is to really preach how wrong it is to my kids and how people will forever remember how you treat them, even if you are a kid."
The Lies We Tell Ourselves
"Reading this thread, it seems there are no 'real bullies' in the world, only 'not a bully but I bullied' bullies." -- MHeraclea
"Yeah lots of cop out answers. I might be biased since I was bullied horribly in elementary school, and middle school as well. Elementary school was mostly being bullied on the bus, middle school was more emotional/gossip oriented bullying." -- jupiter_sunstone
So whether you were the bully or the bullied, take this thread as a reminder that if you have a hunch, you're probably right. It helps no one to downplay what happened back when you were young.
But you can learn from it all even now.
Want to "know" more? Never miss another big, odd, funny, or heartbreaking moment again. Sign up for the Knowable newsletter here.
Keep reading...
Show less
I'm sorry. They are such simple words. And in their simplicity, they can heal deep and burning wounds. To be bullied is to be hated. That's what it feels like in the soul. When I was in high school I was overweight and closeted, so of course, I was easy prey. They would call me names with such abandon and violence then they'd laugh like they were participating in a comedy show.
The worst day was when glass bottles were torpedoed at my head for sport. And to this day, not one apology. But I carry it. I often wonder if they (and they know who they are) wonder about me and the fact that they may have gone a bit overboard.
Redditor
u/Ronnybeans
was hoping all the people out there who know they did another human dirty are willing to sit and discuss when they realized they had some apologies to make. They asked...
Former bullies of Reddit, when did you realize that you went too far?
Most bullies never have a problem permeating their ignorance and rage until it hits them close to home. This is why parents need to be brought into the conversation much sooner. No parent wants to raise a little sociopath that will bring shame to the family. And bullies sometimes need to see for themselves through the eyes of a loved one the damage they can cause.
Mama Said...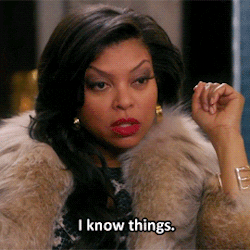 sassy taraji p henson GIF
Giphy
When I bragged about it to my mother, and she hit me.
You're the dumb one...
Similar thing happened to me. I was complaining to my family about kids in my class who couldn't read and did an impression of their terrible reading, sounding out "the" with a stutter. I said they were dumb as rocks. I thought I was being funny, and my parents were like "that is actually really horrible, don't ever say crap like that again."
Sins of the past...
One day, after school, I was watching two bullies chasing their usual victim, and I had this weird moment of clarity. I could see everything that was about to happen, and that, if I moved to stand in a certain position, he'd have nowhere to run and they'd catch him. It was like some sort of weird pack instinct. So I cut him off, they caught him, and... I got this weird euphoric feeling. Didn't involve myself any further. Just walked away, felt like I was floating the whole way home.
And, when I got home, I was so stoked that I just excitedly spilled the whole thing to my mother. Turned out she was bullied at school. Thing is, I knew that. If I'd been thinking, I'd have known she'd be pissed, but I was just... Out of it. I was so damn pleased with myself that it didn't even occur to me that somebody might have a problem with what I did.
becoming...
When I realized I was becoming my father whom I loathe. I realized that I was taking my pain out on the person closest to me to feel in control. When I realized people were leaving my life, that is when I began to make the changes through mostly therapy AND analyzing what I need to feel in control (a better financial situation in my case and discontinuing a relationship with my father). I feel great now and treat everyone as best I can with respect.
Just like the saying says... "it's all fun and games until someone gets hurt." And in these situations, someone will always be hurt. And a bully won't understand what they inflict until they themselves are inflicted.
"this girl"
I've said this story before but back in Secondary School, a group of us would bully this one kid anyways one day a we decided we would catfish him via MSN after a while he and "this girl" decided to meet up, it gets to that day and obviously we are waiting for him at the local cinema and as we are going down the escalator to the meeting point I spot him with some flowers and chocolate just waiting.
I have never felt so awful about anything in my life so I went and came clean to him about everything and apologised, spent the rest of the day talking to him and now about 20 years later he is one of my oldest and closest friends and I've not seen or heard from the other group since we left school.
Swing! 
He hit me with a surprise left.
I imagine that left your jaw hurting.
There are always specific people that will haunt us all, even those people who taunted and traumatized others. Everybody has a somebody that somehow left a mark on their person or their soul. It maybe the person you scorched the most or the one who brought karma full circle. Either way you can't out run an impact. The next group know this all too well.
Gleeful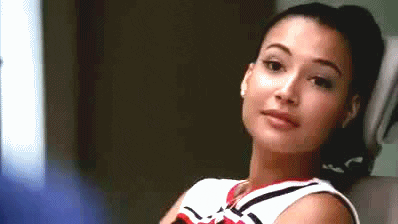 Santana Lopez Smile GIF
Giphy
This is dumb, but watching Glee and relating too much to Santana. It would be like: "Wow, what a horrible person, how can she say... oh, I've said that... I've said and done WORSE than that. Damn."
For me it was kind of opposite. Watching Glee and relating too much to Rachel. That was more like "oh, so that's why everyone in school hated me."
I'm Awful
There was a friend of mine, we talk a lot on discord. Then one time he vented up to me and said that he was harassing one of his neighbors, stuff like blackmailing, and verbal bullying. He said that he was just having fun. After some time, he haven't seeing him around. He just got the news that his neighbor committed suicide.
The parent doesn't know why, it was only my friend who knows.
When I was talking to him that time, I was getting some red flags that he might also harm himself. I told him to go to a psychiatrist or some professional who can help. A year had past and he seemed like he have changed a lot.
A kid named Charles...
When I was in the 5th grade (mid 70's), I was an Army brat. A kid named Charles used to try to frequently beat me up. Once even kicked me in the nuts in Sunday school. One day, said he was gonna beat me up after school. I tried to hide, but he "escorted" me off school property.
Another kid named Herman bodily picked Charles up and said "Run aecarol1, I can't hold him long." I managed to evade him that day.
One day a few weeks later he came to my door and asked if I could come out. Very warily I did, but we just hung out. Things changed with him, but I have no idea what. We were never close, but he never bothered me again.
I suspect my dad spoke with his dad, but I'll never know as my dad passed more than 20 years ago. I hope he turned out okay. The fact he sought me out and we just hung out for a couple hours did a lot for me and restored a bit of my faith in the idea people can improve.
I will forever be grateful to Herman, he literally saved my butt that day.
The Bigger Fish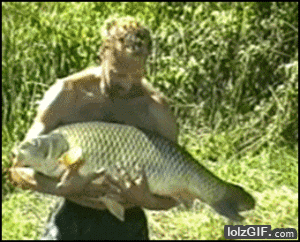 big fish GIF
Giphy
Not me but in my old middle school when I was a seventh grader I had P.E. class which was all mixed up with boys from different grades.
So while we were in the locker room an 8th grader took a crap inside this 6th grader's backpack while he took a shower. I'm talking both clothes and school materials were in the backpack. Apparently the 6th grader had bullied the 8th grader's sister who was in 6th as well, so he did it for revenge. Many guys, including myself saw as he took the backpack to the bathroom to poop on it.
I thought the guy was just joking but minutes later sum kid comes out telling the coach that there is a backpack with poop in the bathroom. Poor Chap had to stand around in the towel for his mom to bring him new clothes and school materials. Ig the lesson here is for bullies, that there is always a Bigger Fish.
Be kind y'all. It literally costs absolutely nothing to smile politely at a stranger. Hold open a door for the elderly. Compliment someone who is struggling and trying. In the long run being a hateful, mean spirited blowhard costs your soul more than anything else. Everyone is just trying to survive, so help them.
Want to "know" more? Never miss another big, odd, funny, or heartbreaking moment again. Sign up for the Knowable newsletter here.
Keep reading...
Show less
As kids, we spent about 8 hours every day in school for 10 months of each year. Not surprisingly, a few useless lessons made their way into the curriculum.
Well, maybe more than a few.
A recent Reddit thread explored the most common examples of lessons taught in school that either went on to be the opposite of the truth, or at least be utterly useless in the long run.
The thread tended toward the life-lessons and teacherly explanations of character far more than the actual information taught.
gunguy627 asked, "What is the most f***ing useless thing that they teach in school?"
Want to "know" more? Never miss another big, odd, funny, or heartbreaking moment again. Sign up for the Knowable newsletter here.
Keep reading...
Show less