As if being a mom isn't hard enough, why does society want to heap on more stress. Women who can breastfeed need to be able to breastfeed. They need to do it whenever and wherever.
This has been a contentious, dramatic issue for generations. Some people just can't handle a boob out in public. A boob that is nourishing a child, I might add. When you're hungry, you don't want to wait, so why should a mom, make her baby wait until a more "appropriate" time?
God grow up.
Redditor u/Brace4Landing wanted to chat about what women have to do what they do, by asking:
What are your thoughts about women breastfeeding openly in restaurants?
Want to "know" more? Never miss another big, odd, funny, or heartbreaking moment again. Sign up for the Knowable newsletter here.
Keep reading...
Show less
The topic of breast milk can be contentious. But we can agree a child should be fed, right? Redditor tossmeaway48 is in a disagreement with her sister. Despite the original poster (OP)'s support, her sister is upset over OP's stockpile of breast milk. OP refuses to "donate" her milk to her sister for her baby, […]
More
It's a common saying that it takes a village to raise a child.
But according to one animal foster mom, what's to say that our village can't also include our furry kids?
Carley Sercovich, 32, a new mother and a long-time foster mom to animals in need, posted an adorable video on Instagram of one of her foster cats helping her breastfeed her then 10-week-old son, Foster, who was named for her love of fostering animals.
In the video, the foster kitten, Doppel, can be seen massaging at Sercovich's breast, effectively making the milk flow for Foster to breastfeed.
Sercovich confided:
"The first time Doppel tried to help me I thought it was very funny and sweet."
Doppel's actions were typical for a young kitten, doing what many call "kneading" or "making dough," which is common for kittens who find themselves in a relaxed and comfortable environment.
Nonetheless, the moment was adorable, and Sercovich felt the need to record it so she would have something to remember Doppel by after he was adopted by his forever family.
You can watch the video here:
Sercovich shared that Doppel and Foster had a lot in common in their time together, and that this became a frequent bonding occurrence between the three of them.
Sercovich said:
"Doppel was one of our first foster kittens and was born around the same time as my son. They were both around 10 weeks old when I took the video."
Doppel has since found a home with a loving forever family.
Sercovich confided that Doppel will always have a special place in her heart, and the video holds a special memory of him.
Sercovich said:
"Doppel was always such a sweet and affectionate foster kitten. I was so proud of him for being gentle."
Since Doppel's adoption, Sercovich has made it a regular practice of taking videos and pictures of her son, Foster, with their various foster pets, surely for ways to keep the memories alive after they've found forever homes, and to ensure that all of them do find those homes.
Here's another adorable video of Foster with the fosters:
The comments have been resoundingly positive and heartwarming on all of Sercovich's posts of her son with the foster animals.

@fostersfurryfosters / Instagram

@fostersfurryfosters / Instagram

@fostersfurryfosters / Instagram

@fostersfurryfosters / Instagram
The moment between the little boy and his foster kitten is such an incredibly sweet moment, particularly in a fast world full of negative news.

Hopefully Carley Sercovich will continue to share sweet videos and photos of her foster pets, and they will all find forever homes.
Looking for a more permanent kitten and cuddle buddy, the Oh So Soft Kitty Cat is available here.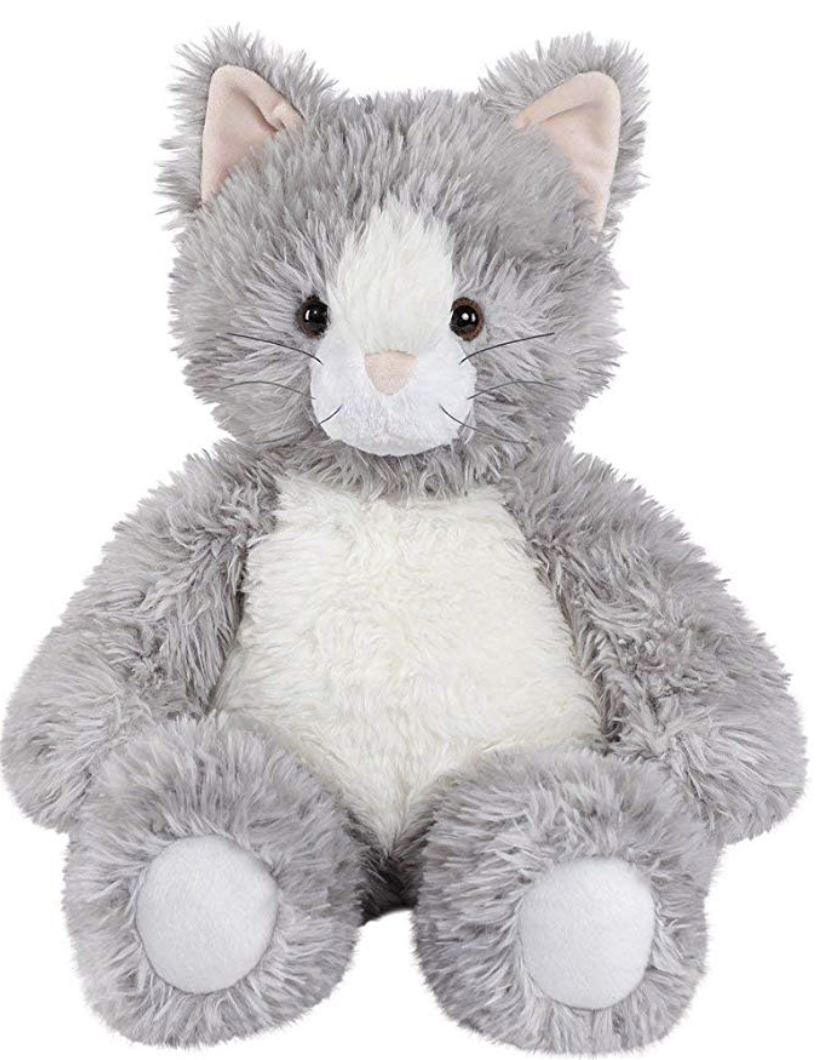 Amazon
Keep reading...
Show less
Last week, runner Jasmin Paris became the first to cross the 268-mile Montane Spine Race finish line, which has been long regarded as one of the world's toughest endurance races.
Paris not only won, she did it while breastfeeding her 14-month-old daughter.
We know what you're thinking:
Wait, what?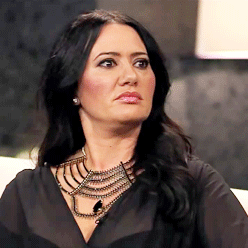 media2.giphy.com
Yes, you read that correctly. Jasmin Paris is a certified badass.
She beat 136 other competitors, including 125 men, from 15 different countries while shattering the former record by 12 hours..
Our Montane Spine Race 2019 winner and course record breaker, Jasmin Paris, is been getting a lot of well-deserved… https://t.co/4kmHkDKO92

— Montane Spine Race (@Montane Spine Race)1547733353.0
Paris, a 35-year-old small animal veterinarian from Edinburgh, Scotland told The Guardian that she had planned to wean her daughter before the race began, but that two back-to-back viral infections altered her plans.
Baby Rowan refused to take anything except milk for five days, so Paris had to keep breastfeeding her to avoid mastitis.

"I had to express during the race so it didn't get uncomfortable," she said.
"At the first checkpoint, it slowed me down a lot and I had to hurry afterwards to catch back up."
"In the end, it was less of a problem than I'd feared," she added, noting that she produced less milk as the race progressed, which made expressing quicker.
The hardest part, she said, was the first 24 hours of the 82 hour race.
"It's weird, but I missed my family most then, and I still had so far to go," she said, revealing that she began to experience hallucinations due to a lack of sleep.
"On the final section, I kept seeing animals appearing out of every rock. And I kept forgetting what I was doing out there."
Episode 6 - Spine Race 2019 - Winner Jasmin Paris www.youtube.com
Paris has spoken about the difficulties of returning to competitive running after giving birth, saying she struggled after sustaining injuries and that it was hard to set aside time to train while contending with a lack of sleep.
In a blog post dated January 5, she wrote:
"When I first started training again it was a bit of a shock to discover how unfit I'd become, friends I'd run with comfortably in the past now seemed impossibly fast."

"Trying to do too much too soon, I picked up a tendon injury and had to reconcile myself to the gym for two miserable months."

"With the return of the light came a return to the fells, but all too soon also a return to work. Training became a juggling act with baby time, training frequently taking second place, or losing out altogether."

"To reconcile the two, I started to train from 5-6.30am before work, whilst my little family were cosy warm in bed, but it wasn't easy, especially after a night of broken sleep (our offspring is not of the 'sleep through the night' variety)."
Many have praised Paris on social media, lauding her as an inspiration (she won the race while taking a week-long break from writing her Ph.D. thesis).
Congratulations to a remarkable woman. Jasmin Paris becomes first woman to win 268-mile ultra marathon, while expr… https://t.co/v3RNr8I4xe

— marijcke thomson (@marijcke thomson)1547916879.0
An amazing outright course record for Jasmin Paris, who makes history by becoming the first female winner of the… https://t.co/LkSZ84YWHw

— Trail Running Mag (@Trail Running Mag)1547667064.0
This is truly epic. Woman wins mixed (men and women) 286 mile ultramarathon, EVEN THOUGH SHE STOPPED TO PUMP BREAST… https://t.co/zj11XuTz9Z

— Emma Graham-Harrison (@Emma Graham-Harrison)1547729582.0
I'm in awe of Jasmin Paris who last night won what is arguably Britain's toughest endurance race. 268 miles over mo… https://t.co/TbTX10UngQ

— Mike Bentley (@Mike Bentley)1547715454.0
"Everything is starting to hurt now but it's not that far anymore," Paris said during the race, according to race officials.
"Once I get to the finish, I'll have my little girl there."
An inspiration indeed.
Keep reading...
Show less
Flight attendant Patrisha Organo knew her flight on Tuesday, November 6, was an important one: she was finishing her final certifications and tests to become a assistant line administrator. Before the flight was over, however, circumstances would call upon her to step up in a way very few flight attendants ever have, and the story of how she rose to the occasion is inspiring people all over the world.
During her flight, which took place in the early morning, Organo heard the sound of a baby crying and knew immediately it was because the baby was hungry. She told Yahoo! Lifestyle:
"You know the difference between a cry of hunger, a cry of sleepiness, or a cry of something else."

Patrisha Organo/Facebook
A new mother herself, Organo approached the crying baby and its mother, asking if the baby needed to eat. The mother revealed tearfully that she had run out of formula to feed her child. Organo told the story in a Facebook post:
"Passengers started looking and staring at the tiny, fragile crying infant. There's no formula milk onboard. I thought to myself, there's only one thing I could offer and that's my own milk."
After checking with her supervisors, Organo pitched her plan to the mother, who emphatically responded "Yes, yes!" Organo then led the mother and baby to a secluded private area where she could feed the little girl:
"The other passengers had no idea what was going on. The baby was so hungry, the way she latched on."

Patrisha Organo/Facebook

Patrisha Organo/Facebook
The mother was immensely relieved her child was now able to eat, something Organo can empathize with, considering her own early struggles with breastfeeding:

"In my early days of breastfeeding, I would really like to give up, but because I have the strong support of my husband, I kept going. He kept encouraging me. It was a storm of emotion and without my husband's support, I could never do it."

Patrisha Organo/Facebook
Organo posted about the entire encounter on Facebook, hoping to help normalize breastfeeding but having no idea her post would go viral and inspire a deluge of accolades and shock. As of the writing of this article, the post has been shared over 35k times and has garnered around 173k reactions on Facebook.

"When I posted that on Facebook, it was to inspire other people and to normalize breastfeeding...I am so overwhelmed with the positive comments!"
On that day, Organo truly stepped up to help her passengers. Not only did she manage to gain internet virality, she also passed her evaluation as a line administrator! All in all, it was an incredibly successful flight.

Patrisha Organo/Facebook
Keep reading...
Show less