Why not?
That's the base question we can start from. "Why not?" There doesn't seem to be any good reason why some magical pill or metal rod we shove in our arms doesn't already exist in some capacity, but that's facts. Male birth control, on the same level as female birth control, is not a thing.
Surgically, there are options, sure. But ask any man under 40 to get the procedure done and you would not believe the swiftness of which they'll change the subject.
People have a lot of thoughts on this. Let's listen.

Reddit user, Leo_Vandrare, wanted to know what it would take for this happen when they asked:
"What do you think about Male Birth Control pills?"
Right off the bat, you would think this would be something everyone universally wants. A safe way to control who is and is not getting pregnant would make people's lives a whole lot easier, after all.
Apt Analogy
"If they work and are safe then why not?"
ChaosRubix
"i mean it makes more sense to empty the clip than wear a vest, right?"
dentour
Basic Answer: Definitely
"I think that having a male pill would be fantastic, been hoping to be able to get them for years now and i definitely will be when/if they're approved."
luka_sene
"No birth control method (other than abstinence) is 100% effective, so I don't think it's fair to call it a certainty. But to have the human error factor in your own control rather than having to trust another person to take a pill at the same time every day would certainly help."
bismuth92
Snip, Snap, Snip, Snap
"Yes please. Gimme gimme!!"
SchnorpHasPies
"I like the idea as well"
"You have no idea the physical toll, that three vasectomies have on a person"
kroav
While this is a heavy topic with no right or wrong side, it's definitely okay to have some fun.
You Are NOT The Father!
"CAN'T BE MINE, I'M ON THE PILL BABE!"
zbo9
"This is going to happen plenty lol"
Nizidramaniyt
"I can already see Maury salivating"
discerningpervert
Get Marketing On The Phone!
"Should name them Plan C(emen)"
FinancialExternal536
I Want The One Shaped Like A Power Ranger
"ONLY if they're in fun fruit snack shapes."
camm44
"Now now Billy, no PIV until you take your Willy Wonka's Wadstoppers"
StickOnReddit
The debate will go on, and the science will catch up when it catches up, for now though it seems like this is something we can consider a home run.
Magic the Gathering Is A Completely Different Story

"That would be great but in the meantime I'll just use my collection of Yu-Gi-Oh cards. It's still 100% effective anyway."
reallivenerd
"This right here. I invited my fiancé to bed last night for some fun before I went to sleep and instead he stayed up until 2am playing Yu-Gi-Oh Master Duel with his buddy." 🤦🏼♀️
Troll101Catz
It's A Trickier Topic Than You Might Think
"Honestly as a female, I wouldn't trust them. It's not the man that has to carry the baby if something messes up. It's a great sentiment but overall (and especially in our current political landscape), the only one paying for f**k ups is gonna be the pregnant one."
quirkstar
"In the situation where a woman can't take them herself for whatever reason it'd be nice for her partner to have the option. Like I dunno if I'd trust a random dude but if it was your partner who's doing it to help you that's a whole different thing"
errant_night
It's All About Control
"Give. Now."
"I got two kids, man. And I know. We are very blessed that we are compatible, healthy, and fertile enough to not have difficulty bearing children."
"That being said. We're two for two, dammit. And we weren't even really trying. I'm tired of my spec ops semen c4'ing their way into existence at every damn opportunity. We're both so done with the new born baby stage so in an effort to maintain status quo my wife's pleasure palace has been transformed into a wartime bunker. Fml."
squirrelbeanie
"It's gives you more control. Why would you want to risk it by relying on the other person to take bc? What if they.miss a day or want to trap you with a baby?"
aloeattack580
It's really the responsibility of both parties to protect themselves in any kind of sexual conduct. Whether or not the magical pill comes around for men, they should already be taking precautions to safeguard themselves, along with their partners.
Still, it's fun to dream about the future.

Want to "know" more?
Sign up for the Knowable newsletter here.
Never miss another big, odd, funny, or heartbreaking moment again.
Keep reading...
Show less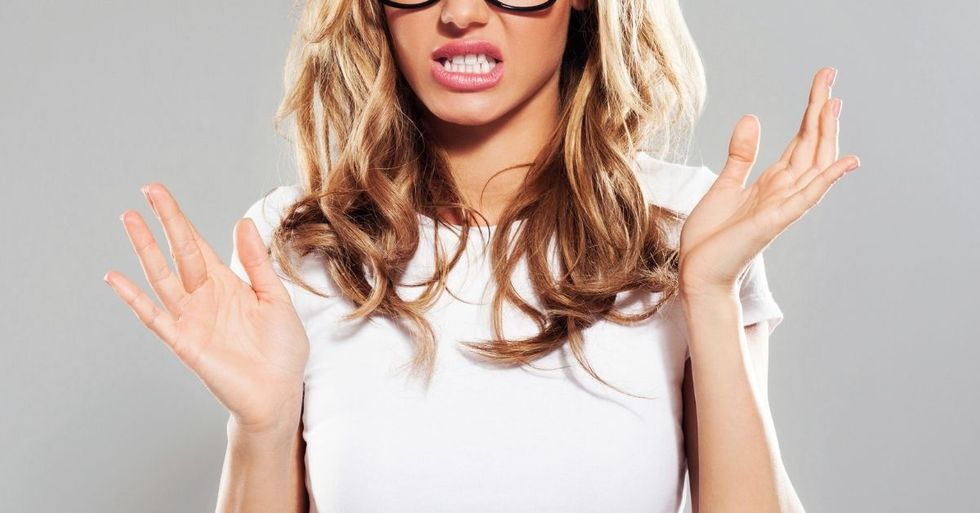 Most of us, at one time or another, have been in the awkward position of having to decline a family member's request for help. But for one woman on Reddit, the situation got downright creepy when she declined her sister's request to be a surrogate mother for her. The Original Poster (OP), who goes by […]
More
Sex is never an easy topic to broach. Even when you're in a relationship. So one can only imagine what it's like to discuss the birds and the bees with teenagers or youth in general. That discussion can be just as excruciating as chatting about it with granny. But kids have to be educated and boy do they have thoughts on the matter. Better to learn through class than online though.
Redditor u/ShadowAssassinVI wanted to hear from fornication educators out there, they were curious about...
Sex-Ed teachers of Reddit, what was the one most disturbing question or class you've ever taught?
All at Once...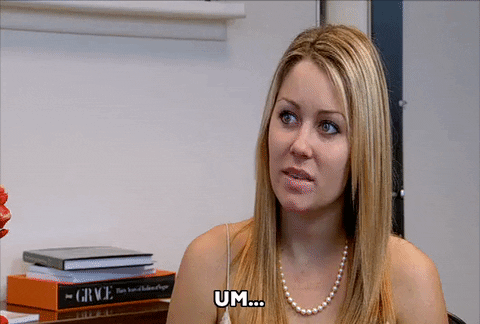 Confused Lauren Conrad GIF by The Hills
Giphy
One of the jocks wanted to know if you were supposed to put your testicles inside a woman's vagina during intercourse.
Facts
Less disturbing and more naive: an eighth grader stayed after her health class to talk to the teacher as I was coming into the room to teach my next section. I overheard her explain that the teacher had said if a girl's period is late, she should take a pregnancy test... But did she need to do that if she'd never had sex?
The teacher, thinking perhaps there'd been some contact other than intercourse that had the girl worried, asked how long it had been since her last period... to which she said she hadn't had her first one, yet. So, a virgin who hasn't started menstruating thought she could be pregnant, because her first period hadn't arrived by age 13.
Seriously?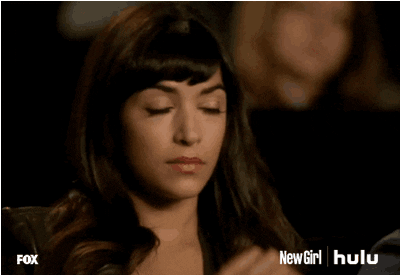 new girl facepalm GIF by HULU
Giphy
'If you masturbate yourself, doesn't that mean you're gay?
It was something to think about.
Hatching...
Not a teacher but some kid in my health class asked very nervously if men had eggs. When my teacher said no and explained it he legit looked so relieved. I'm not sure what he was scared of but at least he got corrected before it became an issue lmao.
Please Go
Not a teacher. I was in college intro to psych and one of my classmates asked our GTA why humans couldn't have sex with animals - in front of all of us. The GTA turned red and said it was for several reasons and she'd speak with her after class. The student kept prodding and asking the same thing different ways. The GTA finally dismissed class. That girl never came back to class - and she wasn't joking around. She seriously didn't understand it.
T. M. I.
My husband was the teacher. He was new, fresh out of college, teaching in an all-boys, $20,000 a year school. It was the "ask anything, no judgement" part of the lesson and an boy asked him: "does vagina from different girls taste different?"
...and my then-24 year old husband said "yeah, for sure, like if she smokes or something, you can taste it. Vegetarian girls taste the best."
OMG.
He does not work there any more. Obviously.
Thankfully in the last 20 years, he's become an awesome educator... he's a little less green now and would totally halt that train of conversation now.
Silly Boy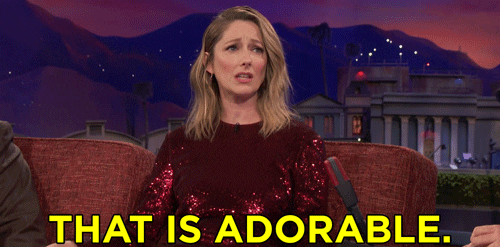 That Is Adorable Judy Greer GIF by Team Coco
Giphy
Not disturbing, just innocent. An 11th grade boy asked me if it was possible to permanently run out of semen by masturbating too much.
Bad Dean
Not a teacher (sorry). But having just read a completely screwed-up Dean Koontz book at the age of 9, I asked my sex ed teacher if, as I had read, a person born with both sex organs could impregnate themselves.
He answered the question accurately, age appropriately and with a completely straight face.
No Substitutions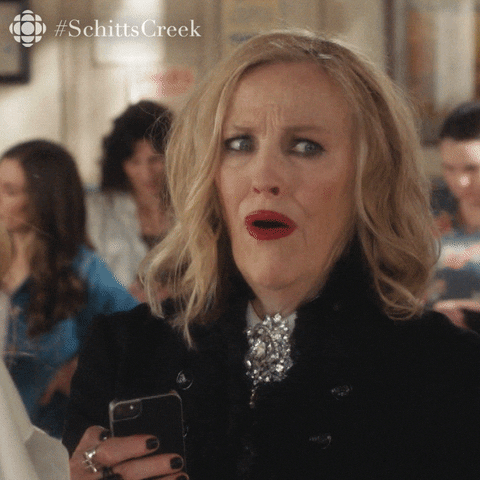 Schitts Creek Comedy GIF by CBC
Giphy
Not a sex-ed teacher, but a girl in my class asked our biology teacher whether semen could be used as a replacement for breastmilk.
Want to "know" more? Never miss another big, odd, funny, or heartbreaking moment again. Sign up for the Knowable newsletter here.

Keep reading...
Show less
In a recent tweet which has now, thankfully, been deleted, podcast host @MissBriaJanay suggested a variety of "natural birth control options" women could use if they didn't have access to standard contraceptives.
There was only one problem: none of her suggestions were effective and some were even poisonous.
Although, if you fatally poison yourself you aren't likely to get pregnant so that's effective.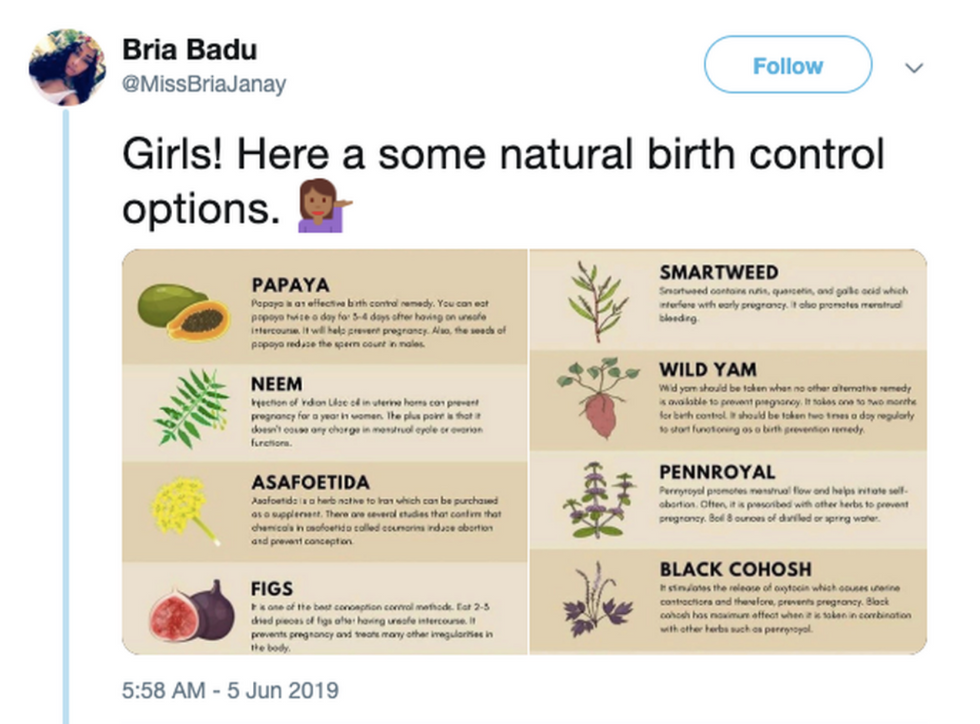 @MissBriaJanay/Twitter
Twitter was quick to send up the warnings: DO NOT TRY ANY OF THESE BIRTH CONTROL METHODS!
These contraceptives are great for people who LOVE kids.
Many people also wisely pointed out that pennroyal will literally kill you if you ingest it.
Condoms are by far the better option!
Sometimes herbal remedies can be very useful.
This is not one of those times.
Before long, the tweet was removed, likely due to the dangerous nature of advice.
Safe, medically tested contraceptives should be readily available to all who need them.
Of course, if you'd like to roll the dice, there are other "natural" birth control methods that might work...
Good luck out there, everyone!
And remember...do NOT eat poisonous pennroyal to stop yourself from getting pregnant.
For medically sound birth control alternatives, the critically acclaimed book Taking Charge of Your Fertility, 20th Anniversary Edition: The Definitive Guide to Natural Birth Control, Pregnancy Achievement, and Reproductive Health is available here.
Keep reading...
Show less
Could a cocktail have inspired the newest form of birth control? It sounds silly, but the methodology holds up.
Male birth control has been the subject of rigorous research the past several years. As the idea of men sharing responsibility in preventing unwanted pregnancies gains traction, new possibilities have opened up.
Finally!
@nypost Why is it taking researchers forever to come up with a birth control for men??

— Susie (@Susie) 1548955430.0

Facebook.com
At last... Inverse: Male Birth Control: Reversible New Technique Looks Like a Cocktail. https://t.co/k9VxItvAnZ via @GoogleNews

— Alissa Eggert (@Alissa Eggert) 1548977710.0

Facebook.com
Now researchers from China have turned to a unique source of inspiration. Using a similar concept to a layered cocktail drink, they believe they've found a safe and easily reversible form of contraception.
The idea comes out of layered mixed drinks, where each addition rests on top of the other liquids in the glass. The ingredients only mix when vigorously stirred or heated. It's that second one that intrigued researchers.
The method discussed in the study injects four reagents in order to physically clog the vas deferens, blocking sperm from entering the semen. Depending on more research, the block can last anywhere from a few weeks, to a few months.
If in that time, the subject wants to reverse the process, a short, non-invasive blast of infrared light heats the injection and causes the reagents to mix and exit the vas deferens.
Sounds like it'd be easier to just get drunk.
@IFLScience I thought this was just going to recommend getting so drunk that you can't get it up.

— Skane (@Skane) 1548982600.0
@physorg_com @acsnano Generally birth control happens naturally after the guy passes out after handful of these.

— Derrick Van (@Derrick Van) 1548860122.0

Facebook.com
Tested in mice, the method prevented females from becoming pregnant for two months. Scientists hope this would fill a gap of medium length contraception.
There are questions about this study, though. Catherine VandeVoort, director of reproductive endocrinology at the California National Primate Research Center has performed similar experiments on rhesus monkeys for a contraceptive called Vasagel.
VandeVoort points out that the study is non-specific on why the block failed after two months, or potentially sooner in other test subjects. Additionally, there's no mention of how many rats were tested.
VandeVoort was quoted as saying,
"More options for contraception is a really good thing. This needs more work, but that's what happens when you do the first study."
Leave it to the internet to find their own ideas about male birth control.
Listen, I have no use for male birth control. I can already trick my body into thinking it's pregnant and all I nee… https://t.co/5kIDjUXfc7

— Esé (@Esé) 1549060050.0
If the first male birth control ain't called SonBlock imma be mad as heck

— Alex (@Alex) 1549040166.0
I found a good male birth control is just drinking bleach

— Nick Alexander (@Nick Alexander) 1548965164.0
Many new forms of birth control for males are being studied. The US National Institutes of Health announced toward the end of last year a birth control gel they were developing.
The government agency said they were moving forward to clinical trials for a gel that is rubbed into the shoulders and back of the subject, hitting them with a dose of progestin and testosterone. Together, they allow a reduction in sperm count without a loss in sex drive.
The ongoing tests are determining how long it takes for the gel to reach maximum potency, and what potential long term effects are for the subjects.
If it works, it'll not only be a very non-invasive form of daily birth control, but potentially a very forgiving one. Scientists estimate a user may have up to 72 hours to reapply the treatment before it starts losing effectiveness.
Keep reading...
Show less