Being rejected by the object of your affection is humiliating, and the awkwardness that follows the momentary heartbreak only exacerbates the embarrassment.

But after receiving confirmation there is no possibility of being more than friends with the person you are smitten with, is there any way to walk away gracefully?
Curious to hear about the aftermath of getting your hopes crushed into a million pieces, Redditor Ok_Cycle2916 asked:

"What is the best thing to do after getting rejected to make it not awkward?"
You can be the bigger the person, or at least appear to be while you're slowly dying inside.
Keep It Positive
"okay thanks for being honest, all the best"
– groovy604
It's About Self-Preservation
"Something that really works well for me is if i want to try and start something with a girl, i compliment her. Her reaction tells me all i need."
"Get really good at reading social cues. You can avoid rejection before it happens if you are able to get a vibe from someone BEFORE you go in."
"If you are wrong and she isn't interested I still like to pay a small exiting compliment or crack a joke to ease the tension, in that moment of rejection if I can at least make her smile or laugh then i can feel good."
"Finally, self-worth is huge. If you get rejected get really good at not taking it personally and not letting it wreck your energy. YOU ARE ALL YOU NEED."
– WillyM35

At Least Try
"got rejected by my crush two days ago & said 'well it never hurts to ask right :)' & then i almost threw up in the bathroom from embarrassment."
– funeralguestlist7

What Makes A Better Impression
"Absolutely just say something like 'ok no problem I understand…' and LEAVE IT AT THAT…even if (and especially if) you do not understand why."
"Do not under any circumstances continue to ask them to change their mind, do not ask what went wrong, do not throw insults on them in any way."
"The guys I've rejected who have simply taken it like a man and accepted it and let it go have honestly impressed me so much because it's SO RARE."
– Sanchastayswoke

Playing it cool is fine, but even that may have limits.
The Gesture
"Finger guns"
– curry_bento
"Hell yeah and followed by a peace sign."
– Right-Arm-7385
Move On To The Next Topic
"Just be cool about it, like 'Oh ok, no problem' and then change the subject or find something else to do."
– Diet_Coke

A Disappearing Act
"Backup slowly, preferably into a tall hedge, into which you then disappear."
– Amara_Undone

The Message It Sends
"Learned this way too late in life but your best move in this situation is if you can just take it in stride and act cool, 'yeah understandable I get it no worries' etc. and cool off advances moving forward. It has worked out twice for me where this has soon after developed into a relationship, including my current years-long relationship. That's not to say it always works, obviously often you will just drift apart but that's just the way it goes when you roll the dice on opening yourself up to someone and you should be prepared for this when you take the leap. And often if you get rejected it may not be about you in that moment, it might just as likely be about something going on in the other person's life that they are not prepared to take that next step."
"I think that if you can come off as cool about it, it sends the message that you are interested in them, but it's not devastating for you if its not reciprocated, you have other interests and goals in your life that make you happy and drive you, you are a confident and quality person that is not worried about finding someone else, your life and value are not tied solely to someone being in your life - just generally conveys maturity and leaves the door open down the line."
"If you act immediately devastated or worse, throw a fit about it, you're putting a lot of hurt and pressure on the person you're asking. Put yourself on the other side of the convo, having to say no, and think about how you'd feel if the person you were speaking to was crushed - you'd likely also feel awkward and maybe bad about yourself and might start avoiding them to avoid the awkward, even if you generally liked that person otherwise."
– FargoniusMaximus

The 90s Romcom Playbook

"If countless hours of 90s romcoms have taught me anything: no just means you should try harder, maybe some stalking, and blasting music at their bedroom window or cue cards to tell your best friends wife that you love them."
– freecain
I'll Be Around
"Welp, can't blame a man for trying haha! Offer's still on the table by the way. You have two weeks to reconsider. If you ever want to see your dog again."
– little_raaaaay

Invisible Telephone
"say 'oh that's awesome. i can't wait! ok, so I'll see you around 8? brilliant. ok. later'. then press your ear like you're pushing a button to hang up a call. now look at the person standing in front of you and say 'sorry what were you saying?'"
– Unlikely_Afternoon94
There's no real remedy here as rejection will always suck.
But putting yourself out there at the risk of being turned down is a noble act that takes courage. That accomplishment alone is worth acknowledging.
Besides, wouldn't you rather have a definite answer rather than tormenting yourself wondering if the other person feels the same way about you?

Want to "know" more?
Sign up for the Knowable newsletter here.

Never miss another big, odd, funny or heartbreaking moment again.
Keep reading...
Show less
I love a good bad guy in fiction.
Who doesn't?
The villain is always the juiciest character.
In the end, they're the most broken and flawed. So they have the most to unearth.
But as generations have passed, and on a second glance, there are some characters we maybe give a little too much respect to and love to.
I mean, you don't watch Dateline NBC and root for the serial killer. Right?
RIGHT?!?!
I blame the book Wicked. It turned the villain story upside down... and The Sopranos.
Redditor TourSignificant1335 wanted to discuss all the characters in fiction we really need to re-examine. Maybe we shouldn't be lauding them so much.
They asked:
"What fictional character should people really stop glorifying?"
Hannibal Lechter. Yes, Sir Anthony Hopkins is brilliant. But he eats people. For fun. With wine. Not a good guy.
Bad Chris
"Christian Grey."
Freedom0001
"It's just cause he's rich and handsome. It's romantic only because of that. Imagine the story but a broke ugly guys tries to get a girl to get into BDSM and does a bunch if stalking. 100% guaranteed it will be advertised as a horror movie."
Ibreathoxygennow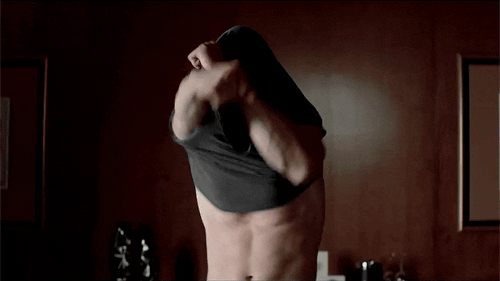 Giphy
Hit the Road Jack
"Jack from jack and the bean stalk. He broke into the giants castle, stole all his stuff, ran away and when the giant tried to get his stuff back, he freaking murdered him."
Exotic_Imagination69
'...and then Jack chopped down the beanstalk, adding murder and ecological vandalism to the theft, enticement and trespass charges already mentioned, but he got away with it and lived happily ever after without so much as a guilty twinge about what he had done. Which proves that you can be excused just about anything if you're a hero, because no one asks inconvenient questions. Seems like you share something in common with a Miss Susan Sto-Helit."
gl0vely
'bad boy'
"JD (Heathers)."
shawtyalilperry
I think people romanticizing JD is the whole point. If you find his 'bad boy' traits attractive, if you want to fix him, if you grow blind to his flaws. You then understand exactly why Veronica stayed by JD's side, even through all the crazy shit he did and also planned to do."
Etaleo
Psycho
"I thought Patrick Bateman was cool as a teen & young adult and now I'm an angry awkward weirdo."
Significant-Garlic87
"I believe in taking care of myself and a balanced diet and rigorous exercise routine. In the morning if my face is a little puffy I'll put on an ice pack while doing stomach crunches. I can do 1000 now. After I remove the ice pack I use a deep pore cleanser lotion."
"In the shower I use a water activated gel cleanser, then a honey almond body scrub, and on the face an exfoliating gel scrub. Then I apply an herb-mint facial mask which I leave on for 10 minutes while I prepare the rest of my routine. I always use an after shave lotion with little or no alcohol, because alcohol dries your face out and makes you look older. Then moisturizer, then an anti-aging eye balm followed by a final moisturizing protective lotion."
Limp-Munkee69
The Devil
"Madeline Wuntch. You might ask, if she's here who's guarding hades? That fork tongued lizard witch turned out to be a Korean toilet ghost."
itstimegeez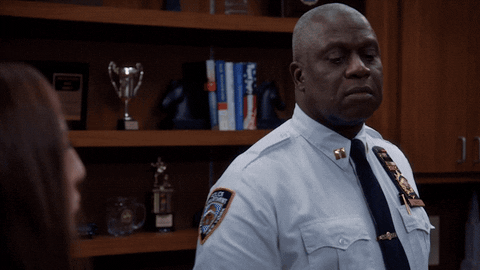 Giphy
I don't care how messed up 50 Shades is... I love you Jamie Dornan.
The Bad Guys
"Gordon Gecko - Wall Street."
"Jordan Belfort - Wolf of Wall Street."
"They are supposed to be cautionary tales of what not to do."
EnigmaCA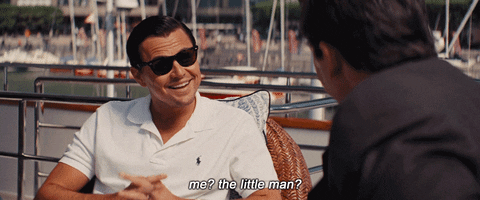 leonardo dicaprio GIF
Giphy
Tony. Tony. Tony.
"Tony Montana... like seriously, he had about the worst ending you could ask for 🤷🏼."
karmaredemption
"I love shi**ing on this one, because he got assassinated solely because he did the least gangster thing and killed his associate who was going to blow up a car with the narcs kids and wife in it. He dies because he had compassion for innocent people, unlike the thug types that glamorize his image."
AubinSan93
Bad Romance
"For those that love The Notebook. Noah threatened to kill himself if she didn't go on a date with him. Nope nope nope."
AlwaysShip
"They have a toxic boderline abusive relationship. I don't understand how people say it's 'goals' when all they do is fight and manipulate each other."
TWWSi
"I hate that movie with a burning passion. Witch cheated on her fiancé. Her fiancé deserved so much better. I'd pay to see the movie from his perspective."
lonestarcom
Twilighted
"Edward Cullen."
ThiccccLatina1996
"Robert Pattinson has openly talked about how f**ked up that character was. He almost got fired because he played him too dark. He was like 'yeah, it's dark, it's a 100 year old vampire stalking a teenage girl!' He thought Stephanie Myers was like actually deranged."
ScarletCaptain
"I find Bella way worse."
HumanEcon

Him
"Dude from You."
joosypoosy69
"The show first got recommended to me by a woman in my checkout line when i was a cashier. She told me, 'I wish someone loved me like that! Well kind of, haha.'"
LifeNorm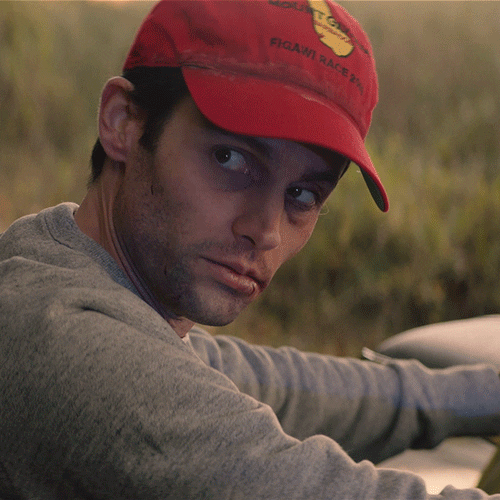 Giphy
Oh Effy
"Effy from skins— the show literally romanticized her mental health disorders."
mygayla
"This is a good one, I watched skins when I was in high school and I really wanted to be Effy, she seemed so cool and awesome and did all the cool kid things. I was a typical teenager and I can only be grateful I didn't do more stupid crap then."
MissNinja007
Interesting
"Luke Castellan. He is not a tragedy. Other characters had it just as bad as him (if not, worse) and didn't turn evil or try to kill innocent people (including the one he loves)."
REDDIT
"Luke is an interesting one to me. I always thought he was the type of person that you weren't supposed to agree with, but you could at least see where he was coming from."
"Even Percy kind of sees it, since he makes the gods promise not to neglect their children so much. There's also the fact that he was being manipulated by Kronos. Not that he was right or people should look up to him, but his choices definitely make sense."
TheOncomimgHoop
Toxic Together
"The Joker."
PinkSweetGhost
"Someone once told me after they saw Suicide Squad that they wanted a relationship like what Joker and Harley Quinn have. I told her 'So you want to be both mentally and physically abused? You want to have to look over your shoulder when he gets mad and hope he doesn't take it out on you? You want to be beaten half to death and then be told it was you who made him do it? Ok whatever floats your boat.'"
Sassh1
Bad Guy
"Walter White."
Sontronite
"Yeah he's legitimately just an awful person from the very first episode. He could have taken the job and not put him and his family at risk. He has several opportunities to stop. He even admits it was just for him. He's an amazing character, but he's a villain that happens to be a protagonist."
-SlinxTheFox-
Kids...
"Romeo and Juliet."
TemporalTailor
"The play was written just after a plague outbreak in London. They were just two horny kids who had to be married before they could get laid, and wanted to get some before they maybe died too. And their families were both filled with a**holes."
Muninwing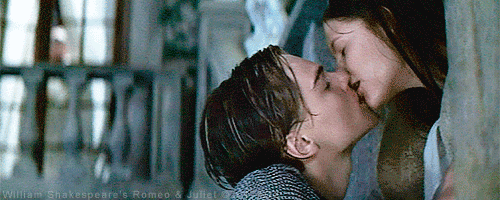 leonardo dicaprio love GIF by 20th Century Fox Home Entertainment
Giphy
Bad Touch
"The Peaky Blinders. I recently watched the show and I just don't understand why every guy wants to be like them. They are all horrible people who destroy everything they touch."
El_Diablo_09
"Glorified in the sense that they radiate charm and power? There's something appealing about the characters but someone watching the show would see that they are deeply troubled. There's a pretty big emphasis on their crippling PTSD, drug addiction and inability to form healthy relationships."
evilcreampuff
Bad People
"Ramona Flowers."
tr0jance
"This is the main reason that I prefer the comics over the movie of Scott Pilgrim (though the movie is great); by the end of the series both Ramona and Scott recognise that they're pretty shitty people but have made some kind of commitment to trying to get better together wheras the movie doesn't really go that far."
Mr_Pleasant2310
Bad Hamm
"Don Draper."
okaydamn
"Yeah, I think most people view the show in the lens of glitz and glamour of an idealized upper-class lifestyle of the time with some comedic and salacious side-story. "
"They miss the point that his most important character development comes later in revisiting his past. Facing being a paper tiger. Feeling lost in what most folk would value as an ideal life. Sad little kid hurt and haunted. And hurting many in the process of trying to run from that."
Dangercakes13
Alan is Genius
"Snape — he bullied a child so badly that he was that child's boggart. And that's just the tip of the iceberg when it came to being a bully or being unfair."
Altrano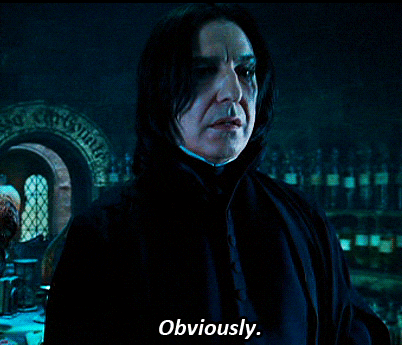 snape GIF
Giphy
Hate Her
"Carrie Bradshaw."
TrashPandaShire
"Yes!!! Thank you! She was the narcissist of the show and Samantha is the sh*t. Carrie cheating on Aidan for the piece of sh*t Mr. Big made me realize how much she placed herself first. And let's not forget the episode where she yelled at Charlotte for not giving her money to cover her financial mistake."
MotherAgnes
How is "YOU" so popular? I mean.. people, raise your standards.
Want to "know" more?
Sign up for the Knowable newsletter here.

Never miss another big, odd, funny or heartbreaking moment again.
Keep reading...
Show less
It's time to talk truth.
Humans seem to do all we can to avoid that word.
Nobody wants to be embarrassed or feel weird.
But if we don't ask the hard questions to get to the truth (with finesse) we're just running on assumptions.
And assumptions are the enemy, especially in relationships.
But what a world of difference it would be if you just had a respectful conversation about all the things.

Let's try...
Redditor Batman_1267 wanted all of the men out there to share some things they've been dying to talk about, they asked:
"Men of reddit, what's something you've always wanted to ask a woman but thought it would be too embarrassing to ask them?"
I'll go first.
Ladies. Why do you hate heels? Maybe you're not practicing enough.
Now y'all...
Leakage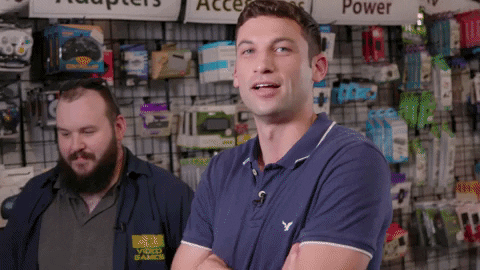 I Get It Wow GIF by Awkward Daytime TV
Giphy
"I always assumed periods were a constant stream of blood (like a cut, as another Redditor put it). Apparently this is wrong, so how does it work? Small gushes?"
billionai1
"Very very very slow leaks… slow on day one, a little heavy on the second and third day, slow to none for the next couple days… varies from person to person."
inmyelement
Roll It
"Do you really like it when men roll up their sleeves?"
Bigbird_Elephant
"Yes. Can't really tell you why. Something about the forearms. It's important to note that it's a phenomenon specific to having long sleeves that are rolled up; a shirt with three quarter sleeves does not produce the same effect. (I think it might be linked to giving the appearance that you're ready to knuckle down and work even though you aren't dressed for it. Idk.)"
LJGHunter
Let's Chat...
"What's the most neutral and comfortable to start a conversation (maybe at a bar), without being too shy or too aggressive/rude?"
firebullmonkey
"For me commenting on what's going on around us. If you've tried the cocktails before and want to share opinions, if there's a game on and I'm looking up at the tv, if there's a couple on a first date nearby, whatever. The really important thing is to get a good read on if the response is polite vs engaged. If I give you a "yeah" with nothing else stop trying lol even if I smiled or whatever."
General_Organa
Basics...
"Other than the obvious (lying, cheating, rude to you or your friends)what's the quickest way for your S.O, or someone you're interested in, to lose your respect?"
DanMittaul
"Lack of general manners or hygiene. Please/thank you/excuse me are important. Regularly bathing, washing your hands, trimming your nails, tidy clothes, etc are important. If you don't invest time and care into these basic things, how am I to know that you will invest time and care into our relationship?"
holy__granola

Smooth...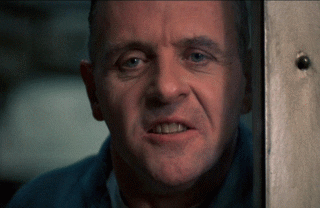 the silence of the lambs hannibal GIF
Giphy
"How do many of you have such nice skin? I want to be silky smooth too."
I_ate_your_skin
"Your username makes this question… concerning."
Doom_Toon
How do you get skin that soft? I've tried the lotions. Not working.
With a Cracker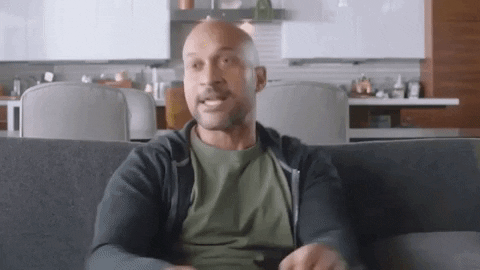 String Cheese Reaction GIF by MOODMAN
Giphy
"Does offering cheese really work?"
Shardnic
papayaseth
The Wife Way
"If you have a wife, there is no question too embarrassing to ask."
high_dosage_of_life
"Before wife-liness, I was a nurse. We got rid of embarrassing questions right off the bat when we were discussing 'experience.' He had none in the physical relationship department, and neither did I, however, I did have to admit that I had probably seen and handled more penises than he ever had... and come to think of it, more vaginas as well, lol."
DishyPanHands
Stay Together
"What's the deal with peeing together?"
beetus_gerulaitis
"Safety in numbers. Also we like to reapply make up or have a little gossip by ourselves, sometimes it just nice to go with someone else and continue whatever conversation you were previously having."
DI93
Be Free
"If bras give support then why does it feel good when you take them off? Would it feel good to never wear a bra?"
TinyThrowy
"Have you ever worn really tight jeans? They hold everything in place but the firm contact all day gets a bit much. Not wearing a bra if you have larger breasts can be pretty uncomfortable."
"It hurts your back (bras help a little by holding everything in centre so your gravity isn't too funky), your breast hurt if you move too much, you get sweat under your boobs where they touch your skin. Not fun for everyone. Also it can be uncomfortable when your nipples rub against your clothes from excess movement."
Extension_Drummer_85
Listen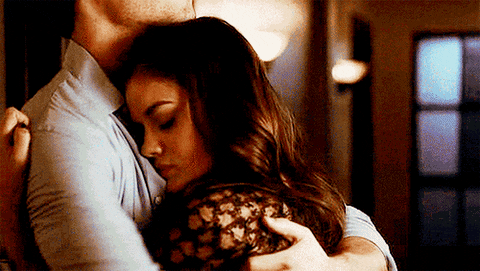 couple hug GIF
Giphy
"When you are really upset, how would you like your partner to respond or comfort you?"
Think8437
"Be empathetic, hold her (if she's comfortable with that), listen, and ask if she wants your advice. If she doesn't, just be a good listener and don't make her feel like she's to blame or that her feelings aren't valid."
MelanisticCrow
Postures
"How do you do the math and physics for when you pee outside? Some of my female friends took postures straight out of a yoga book and never made a mess."
LeMiaow51
"Sometimes I lean back on a rock or stump (almost in a 'crab walk' position) so that I am aimed at the ground and not my feet/pants."
BreWanKenobi
Playtime
"Do women play with their own breasts out it boredom? Like randomly squeeze them."
Regera80
"I do and it actually helped me! I was just laying in bed one day, playing with my boobs and I noticed a lump. Eventually went to the doctor and they were like, 'oh, were you doing a self exam when you found it?' And I had to be like, 'well, no…'"
"I ended up getting a biopsy and it was a fibroadenoma (benign common tumor in younger women) but I basically had to skirt around the fact that I found the lump from feeling my boobs in bed. No one ever asked directly, I just avoided being specific when they asked how I found it."
Apozerycki1
Hairy Situations
"How do you shampoo long hair? I've always had short hair, so lather and rinse is pretty easy, but with long hair I feel like it would get complicated quickly."
TheMathNut
"With shampoo you basically get used to massaging it directly on your scalp and the rest of your hair kinda rinses out along with any dirt as you wash away the shampoo. You focus on your scalp because that's where things get greasy and you don't want the bottoms of your hair to get too dry. This is why you also focus the conditioner towards the ends of your hair."
COVID_KISSES
Obsession...
"What is the obsession with murder? The whole serial killer book/podcast industry seems largely female oriented. Ironically many females I know who love this stuff also hate fake violence in fictional movies?"
Yngstr
"I'm taking notes so I don't make the mistakes they made that got them caught."
"Honestly though, it's a combination of the psychological aspect (why did they do it, what was going on in their head, what made them the way they are) and the forensic/investigation side of things. I also know some women who watch them in part to learn in some way how not to be the victim of crimes likes those featured."
Glowingrose
In the Books
"In a book/piece of writing, what do you think is the best way to describe a woman in a sexual context without being too crude or cliche or getting into the whole 'she breasted boobily down the stairs' thing?
"I'm a writer but I would feel WAY too awkward asking any of my girl friends this 💀 writing women characters isn't hard for me per se, you just give them goals, development and make them add to the story like anybody else. But I'm always second guessing myself when it comes to writing stuff in an intimate context."
AV8ORboi
'hot guy'
"Have heard what not to do on a date mostly but what are the top things a guy can do on a date? Without coming off as awkward or weird?"
UnKoNoWnDuDe
"Your looks will count for a little more in the beginning because I don't know you very well. But if you come across as decent, charming and confident, looks start to fade into the background."
"My husband is never going to win any 'hot guy' awards. He's a bit overweight, going grey, wears glasses and has more hair on his back than on his head. But I immediately fell in love with his personality; he's everything I've ever wanted in a man on the inside, so I honestly don't care what the outside looks like."
LJGHunter
Give it a try!
"How do you all make those little towel hats when you get out of the shower?"
mw407
"Imagine you have your towel across your back, both ends in each hand, flip you hair forward so you're bent over roughly 90°, being the towel forward so it's completely draped over your head until the edge of the towel that was touching your thighs, is now at the base of your hairline on the back of your neck, the towel is now draped over your head, grab the drape and twist it a few times, then toss it back. Give it a try! You don't even need hair to do it!"
78Carnage
Prepared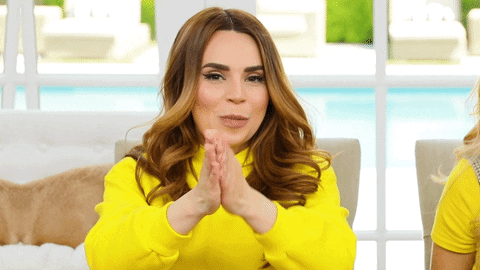 Giphy
"Does it appear weird that I have pads and stuff ready, even though I don't need any? My mother once said that would be very nice when I have people over and periods just happens. I agreed to that thought, so I have some in the bathroom."
FanStrong3311
A Leg Up
"As far as I can tell, leggings are one of the most universal/flexible pieces of clothing a woman can wear and still remain as casual as jeans, but as comfy as pjs. YET you always manage to look hella good regardless of what top you pair with leggings. What the f**k do you wear with leggings/how do you always seem to pair it correctly? (Correctly being it never looks like something you wouldn't pair with it)."
Honorzeal
Listening, empathy and cheese. It's always more simple than we make it.
Want to "know" more?
Sign up for the Knowable newsletter here.

Never miss another big, odd, funny or heartbreaking moment again.
Keep reading...
Show less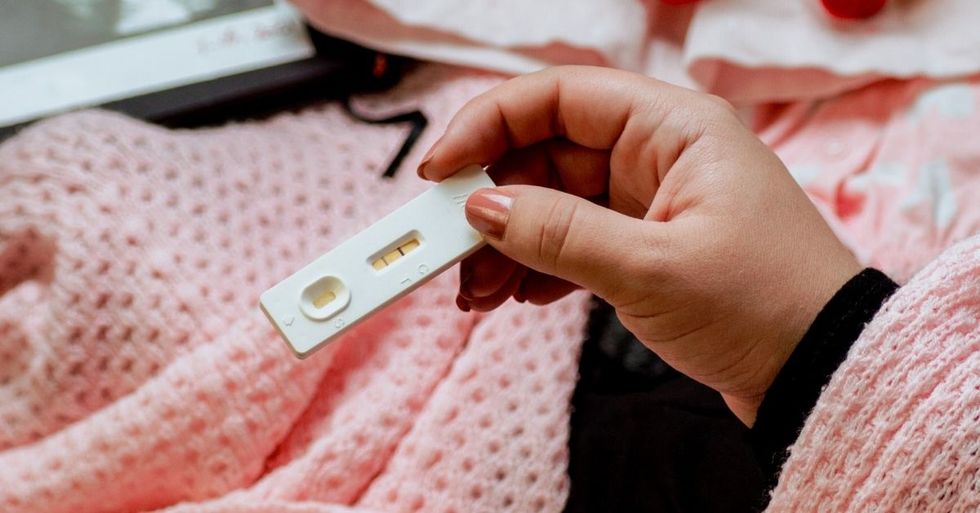 Family is not easy. That is a hard lesson we learn as we age. Sometimes the most toxic people we know are the ones who share our DNA. That realization can have lifelong ramifications. Case in point… Redditor FutureeMacaronn wanted to discuss her story for some feedback. So naturally she came to visit the "Am […]
More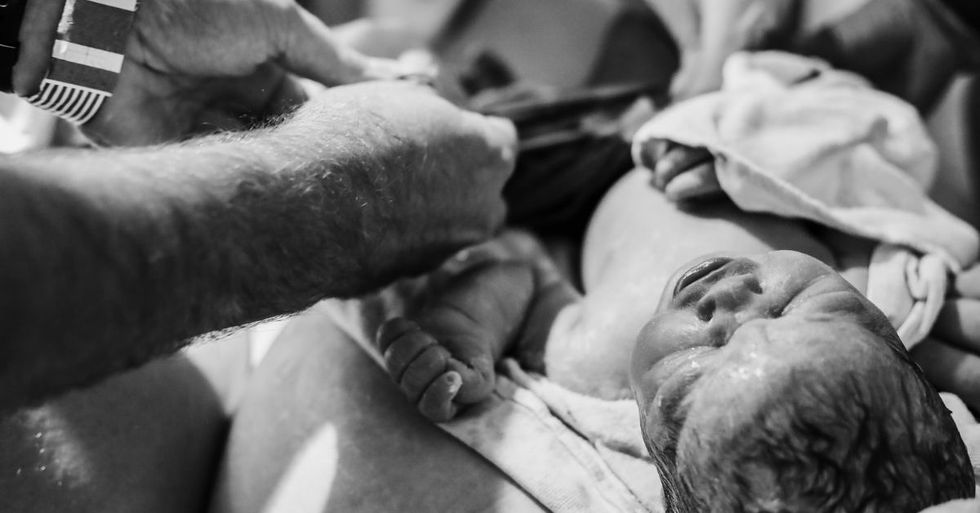 It's shocking the amount of character information people learn about a significant other… after the I DO's. One would assume that all the basis are covered before you take that plunge. Or at least before a child arrives. But certain relationships still have a lot of growing. Case in point… Redditor DimmistApollo wanted to discuss […]
More