OnlyFans has really become quite a phenomenon.
People have chosen to take control of the currency of their own bodies.
That is a good thing.
The performers are being paid directly.
But what does that mean for the people who know the content creators?
Can you, as a partner, accept this side of a lover?
Redditor SlightlyNaughty03 wanted to know how many of us would react when discovering a partner's saucy secrets, so they asked:
"You're dating a girl and you really like her and then you find out she has OF… how do you react?"
I think I'd be ok with an OnlyFans past.
That's just me.
Your Check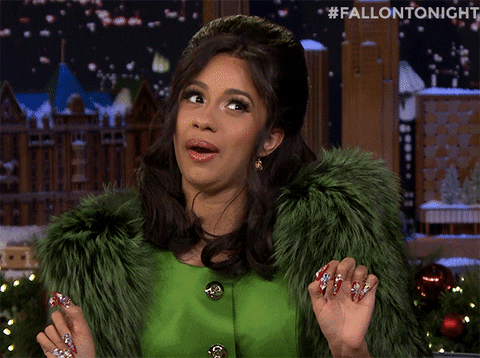 Tonight Show Yes GIF by The Tonight Show Starring Jimmy Fallon
Giphy
"You could've paid for dinner this whole time??"
OkAthlete001
"This guy has his priorities in order."
laserarmyguy
Do Research
"Check out her page to see if she posted us having sex."
Expensive-Track4002
"If she did, demand a cut. 'I'm not cheap b**ch!!' As Chappelle would say. Have some dignity."
Ninety9probs
"That's super illegal and sites like that have protections in place. Like even automatic facial recognition of (I assume just a percentage) of the content posted. You need to provide verification (consent and proof of age) for every person that is shown on your page."
PrincessNakeyDance
Keep Going
"I'd personally move on. People are entitled to do what they please, of course. It's just not for me, no hard feelings."
irnbrd00
"Second this, moving on while respecting what they do; however my reasoning would be that if they're actually popular on OF, then a large amount of time is spent talking, performing, and recording for those 'fans.' It takes a lot of their attention away from you as a significant other and continuous, but unintentional, neglect isn't something many people enjoy in a relationship."
x_Reign
Sacred
"If we are in a relationship and I love you. Then for me our bodies are sacred to our relationship. I don't want me and you to be sexualised by other men/women. It's our private 'place' to be vulnerable and close. Not something you sell for money... just my opinion. I respect everyone else's too."
GlumSilence
Be Real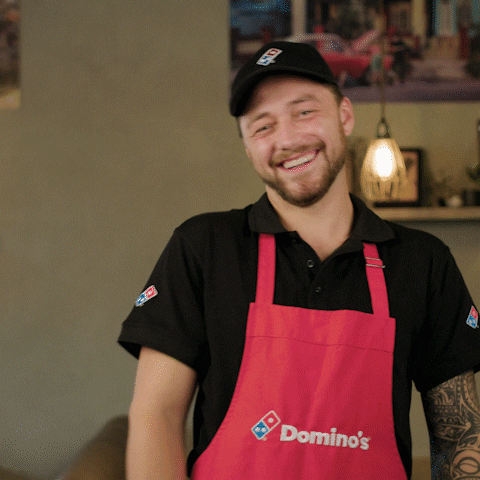 domino's pizza GIF by Dominosnl
Giphy
"Ask her if she needs someone to play a pizza delivery guy."
TSanBot
I hate the pizza guy trope.
Not Ready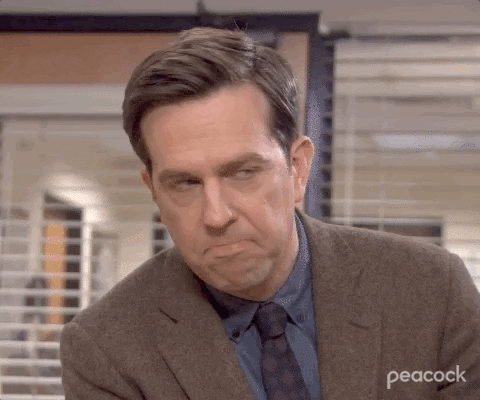 Season 9 Smh GIF by The Office
Giphy
"I'm emotionally mature enough to know that I'm not emotionally mature enough to have a partner that does Only Fans."
r-h-o
"Girlfriend experience"
"It's not the lewds/nudes that bother me, its the selling subs a 'girlfriend experience.' Find it very sad/creepy to chat up your subs with fake affection, I mean who are the kind of people to pay for this delusion? Probably very insecure, desperate people, some poor sap dropping thousands a year to feel some modicum of affection."
"Just feels creepy knowing this and then taking that money. I don't know how to date someone while they're 'playing house' with who knows how many delusional people."
Nowon_atoll
Make $$$
"I actually dated a girl doing this, making very very good money, really depends on how sensitive you are to those sort of things, me personally the relationship was good and the money was good and it didn't really bother me. Each to their own I suppose."
TheHarperHarris
Grow Up
"Talk about it like a reasonable adult."
"Why does she have an OF? Is it as a sidegig or a main gig."
"Then what kind of content she makes, I've heard about a lot of different types, one was pretty much just cleaning in lingerie which doesn't seem bad to me, whether she'd give it up we ended up in a relationship, stuff like that."
"Once we've figured out the details, I'd make a decision."
dreng3
Go Fish
"I'm a bi woman fwiw. It'd be a no for me. I wouldn't like a partner interacting with other people sexually in this context or fake-romantically. That isn't an unreasonable boundary imo. I'd worry about whatever issues her career might entail re: burnout on sex and emotional intimacy, crazy subscribers, doxxing, etc."
"Platforms like OF have a lot of ethical issues with trafficking, CSA, insufficient verifications, etc. again, so it's not something I'd feel comfortable in supporting. I don't believe in making sex into a commodity. It indicates incompatible views about sexuality, which is an important standard for me. Overall just isn't what I'm looking for in a relationship and there are plenty of fish in the sea."
letheix
Over & Done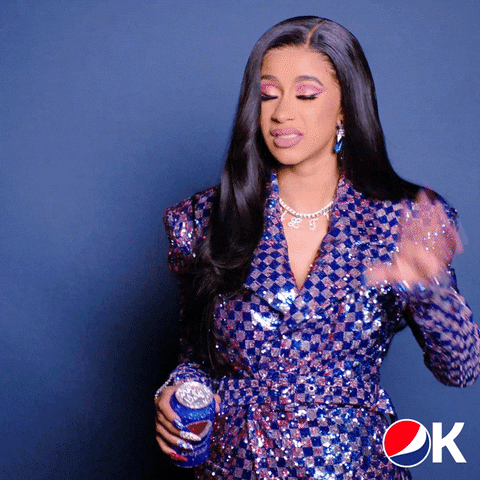 Super Bowl Ok GIF by Pepsi
Giphy
"Never again. I've been in 4 relationships with OF girls and they are consistently on their phones all day and night. From what I've learned is you need to set boundaries and dedicate time for a relationship."
Crazy_Cat_Dude2
It seems like these Redditors laid it out for us: discussions would be key, as well as boundaries.
Open relationships are a minefield.
Lesson number one: always be on the same page.
There is nothing wrong with being open in love, but know you're doing it for the right reasons.
If not, there could be consequences.
One Redditor wanted to hear about the reactions people had broaching the topic, so they asked:
"What would you say if your partner asked you to open the relationship?"
I'm not adverse to an open relationship, but I'd like to start just the two of us and then we'll see.
Up Front
"This is something I screen for and discuss upfront. It's not for me, but I would not want to stifle someone who feels an open relationship is good for them. I know we would not be happy together."
Choice_Tangelo1933
14 Years In...
"I've been married for 14 years now. We're both very happy and we regularly talk about our desires for the future. I think I know and understand her fully. If she dropped a bomb like this on me it would be the first sign our interests are misaligned beyond repair. And I'd probably never fully trust anyone ever again."
spiderfarmer
Red Flags
"From my experience. 9/10 times if the relationship started monogamous and this conversation pop up they already have someone in mind and want the go ahead to go after them and if it fails they'll cry about wanting to close it back up. If it was something on the table as a possibility at the beginning of the relationship, sure. If it wasn't then no."
Vroomy_vroom_vroom
FWB
"Was dating a girl a few months and we went on a road trip for the weekend. Great time, etc. On the way back she spent a solid hour talking about how she couldn't settle down with any single guy, always wanted side pieces, stuff like that. I just listened, we weren't super far into the relationship but I thought it was going well."
"Anyway, I started talking to other girls since I didn't feel priority and slept with an old FWB. 'Gf' came over and saw a used condom in the trash and went apesh*t. I recalled the conversation about her wanting to date multiple guys, and explained I didn't feel like we were exclusive due to that. Breaks up with me, lol."
thermal_shock
Tell Me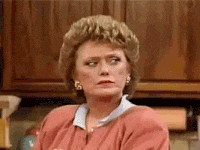 suspicious GIF
Giphy
"I'd want to know who my partner met that made them consider this as an option."
tormentrock
Options are always going to be there. Might as well ask now.
Whoops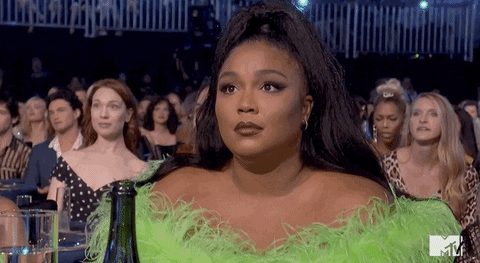 I Have No Idea Reaction GIF by MTV Movie & TV Awards
Giphy
"My ex husband asked me to do this. I was upset and uncomfortable but he kept asking so finally I relented. Then I had way more people interested in me than him and he got super bu**hurt super fast."
WesternOld3507
So Poly
"Not a chance. If they want to f**k around I'll sever ties with them faster than the flash."
Ivanhunterjo1991
"Yep. Friend of mine did that. His gf at the time said she wanted to have an open relationship. He gave her one chance to stop and never bring it up again. She pushed it and he immediately broke up with her and kicked her out within 10 minutes. Litterally pushed her a** out the freaking door. (he was paying the rent and bills and his name was on the lease)."
"Ran into her a few months ago. Their breakup was about 5 years ago now, she said it was the stupidest thing she ever did. She sure as s**t doesn't identify as 'poly' now, apparently she wound up on the other end of things when her new bf suggested their relationship be open, and within a week he brought another woman home."
Kaidiwoomp
Non-Starter
"Absolutely not. We've agreed we're for each other and he knows I'm monogamous (as I know he is). Even the thought of him meeting someone else that makes him go 'I wanna see what it's like to be with her,' makes me angry. Our relationship would be over at that point."
"I'm a jealous person by nature. Now that doesn't mean I can't handle myself if he has friends who are women. But the jealousy will always loom in the back of my mind. This is why I know the poly lifestyle is not for me."
redvelvetcakebatter
Struggles
"Wanting an open relationship tells me I'm not enough for them. The very suggestion would make me question our relationship then and there. Maybe I'm just insecure, but I'd probably struggle to see them the same way and likely end up breaking things off."
ayylotus
"Completely agree. And I'd be deeply, deeply hurt by the suggestion. We have been together 15 years, married for 8, and suddenly he wants a radical change in the most basic nature of our relationship? I'd be heartbroken."
Sp4ceh0rse
Ugly Thoughts

No Way Bird GIF
Giphy
"I'd say no. Then I would constantly be thinking about the fact that they wanted to sleep with other people while they were in a relationship with me (or maybe they already acted on those desires), and the ugly thoughts would lead to me ending the relationship."
Flailus
This is never an easy topic. Be sure to speak openly and honestly while considering all the possible ramifications.
Do you have any relevant experiences to share? Let us kow in the comments below.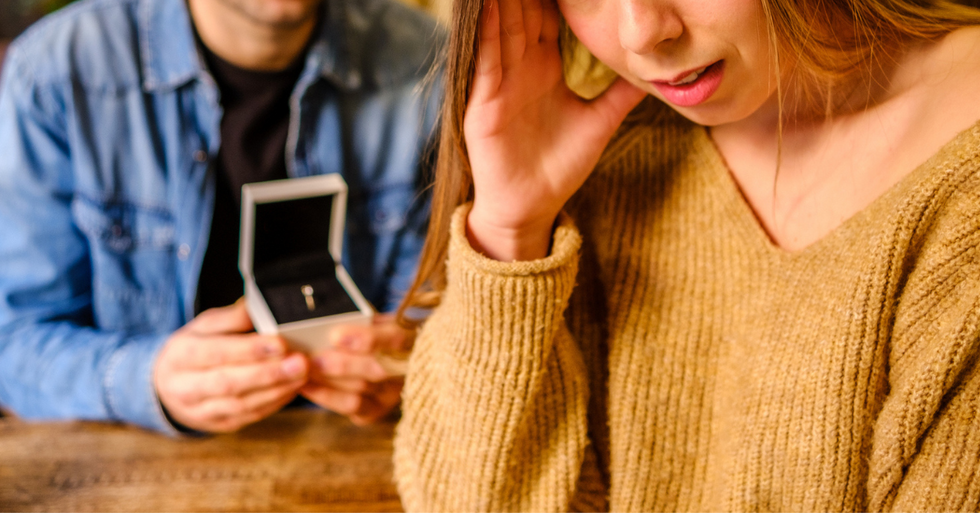 A milestone that many people look forward to, practically their entire life, is finding their life partner and marrying them. Because of that, they probably have a vision in mind of how the proposal and wedding were going to go, reasoned the "Am I the A**hole?" (AITA) subReddit. When Redditor Ringanon432's boyfriend proposed, she was incredibly excited. […]
More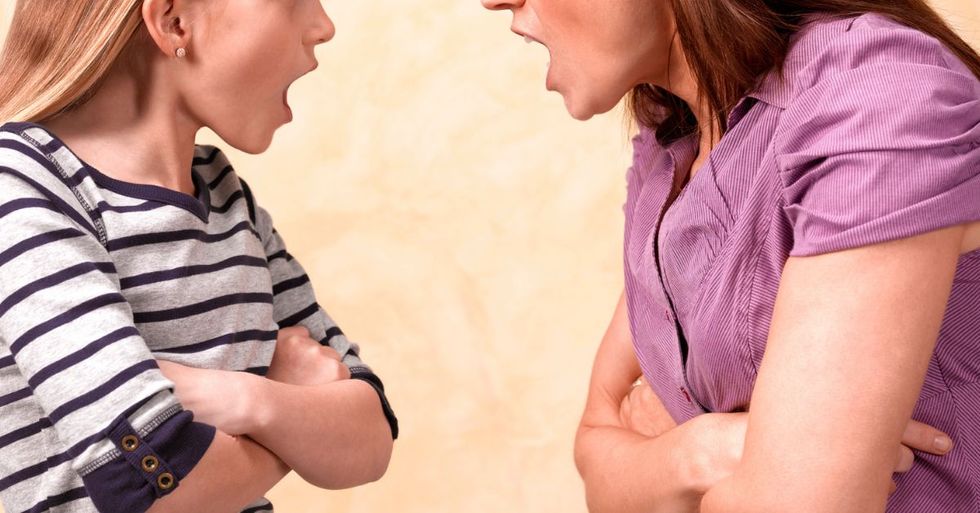 Everybody puts their foot in their mouth at one time or another. People make comments with a certain meaning, but the meaning can get misconstrued. Especially if you're a person who maybe a little awkward in a social setting. So then what? Does everybody move on or are apologies in order? Case in point… Redditor […]
More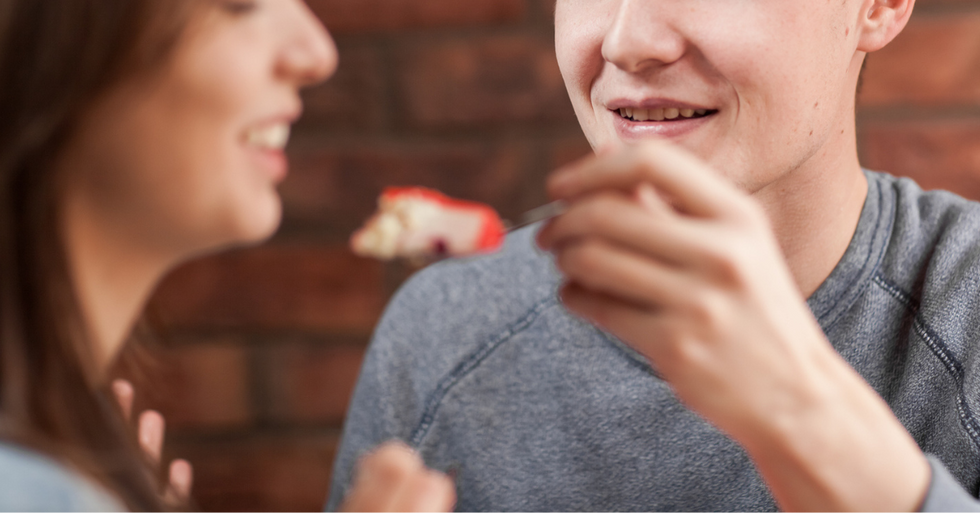 Grief is incredibly complicated and can be presented in all kinds of unusual ways. But grief does not make inappropriate behavior any less inappropriate, pointed out the "Am I the A**hole?" (AITA) subReddit. Redditor New_Painting_9419 was tired of seeing their boyfriend spoon-feed his teen sister meals and didn't want to have to witness it. But when […]
More