Let's talk about a fun but uncomfortable topic...
Pornography has been around for generations.
Now it's everywhere and free.
There is a lot to unpack here.
But feel no shame.
Redditor TinyLampBandit wanted to have a sassy chat... about adult entertainment. They asked:
"What are your thoughts on porn?"

***WARNING - THIS CONVERSATION IS FOR 17 AND UP!!!***
Porn is fun. There is a dish on the menu for everyone and that's nice.
Bad Discovery
"Honestly I wish I hadn't discovered it."
Ralfslapins
"Same here, been watching it since I was 11 and having a hard time stopping now."
LavishnessLonely7890
Month to Month
"It is pretty hard to quit. I mean I can get away from watching it for like a month, but the temptation keeps kicking in after the month."
That-Possibility-952
"I've noticed that I get tempted in stages and it's 3 days, then 5-7 days, then after 2 weeks. I don't think I've made it to a month but Ramadhan is coming up and I'm currently doing pretty well and hoping I can use the month to launchpad into cold turkey since I've been cutting back slowly over the last 2 years."
kylomorales
Ruined
"I didn't used to mind it until my ex became addicted to it. It ruined our relationship after that."
cynthia3749
"Addiction is real. So sorry for you. I've fallen into the trap myself. I'm working every day to get out. My wife is understanding, though hurt. She still loves me and wants to help me which is all the motivation I need."
KimJongDerp1992
Bad Ideas
"Having access to porn at a very young age damaged my view of women. I see absolutely no value in the porn industry (it is well known for sex trafficking and drug abuse). There is literally no upside other than instant gratification."
A**Egg
Nothing There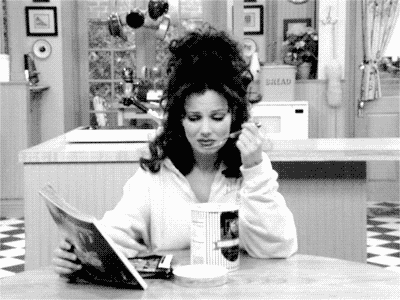 life show GIF
Giphy
"It is so empty."
bbyoda_unchained
"The people that want realistic meaningful porn generally aren't able to make their own. If they could, I doubt they'd be watching porn."
kykaiboi
So Artsy
"I don't watch it but I read erotica more. I find it less fake and better."
7_queenarmy
Influences
"Can't be satisfied without specific triggers anymore. Ever seen someone on page 34 of Pornhub? That's me."
hailmorrigan
"This is honestly terrible to hear, good luck. Breaking addictions is hard but if you believe in yourself, you can do it."
NZnumber1AussiesBTFO
unrealistic standards...
"As a 26 year old male, I benefit a lot from not using it. I'm not one of those pro "no fapp" kinda people, but I do think not using porn is better for you. It sets unrealistic standards and it's just a dopamine chase."
ForWhenImWeird
"I still watch occasionally, but honestly not using it is best. There are some forms I prefer to videos with real people, but not using is the best option. On top of that, learning how awful the industry is should make everyone want to quit. I'm glad to have lowered my consumption compared to where it used to be."
Jazz_Musician
Disturbing...
"And even though it's fake it's very impressionable on young boys. Imagine their first time having sex. Don't tell me that porn doesn't affect young boys in negative ways especially with how they view and treat women later in life."

kh7190
No thank you...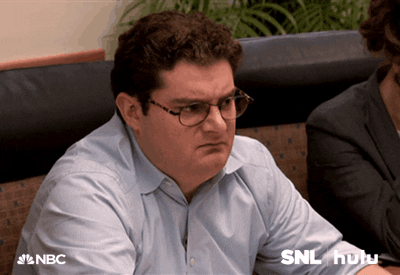 Saturday Night Live Ugh GIF by HULU
Giphy
"We're the first generation of men who grew up with widespread high definition porn. And no one publicly talks about it. I think its messed up our brains a lot. Kinda like we think back to when doctors used to prescribe cocaine or smoking for things, and only decades later did they discover how bad it is."
areopagitic
Well... a very interesting read indeed.
Want to "know" more?
Sign up for the Knowable newsletter here.
Never miss another big, odd, funny or heartbreaking moment again.

Keep reading...
Show less
Marshall from Paw Patrol makes the greatest knee pillow I have ever had.
Yes, I stole him from a baby.
No, I don't regret it.
The baby has tons of other toys and I have a connective tissue disorder so my skeleton is janky, at best.
Paw Patrol to the rescue!
Reddit user Civil-Scallion3503 asked:
"A surprisingly high amount of people (adults) still sleep with a comfort item, what's yours?"
I know I'm not the only parent whose kid has "donated" a stuffy or two as a cuddle buddy. I'm also not the only one out here who needs a cuddle buddy to begin with.
Here's what Reddit uses:
Pork Chop
"A tiny throw pillow with a pig dressed in cowboy clothes. There's a western-style text font above it that reads 'pork chop.' "
"I'm 20 now and still sleep with it."
"It's a random pillow I saw in the mall when I was 2. I pointed at it and my mom bought it."
"I don't really like to keep a lot of things in my room. I give away a lot of stuff from my childhood but I can't let go of this one!"
- chwenotchews
"I love that! Really random but hey it's what helps you sleep and that's awesome."
- Civil-Scallion3503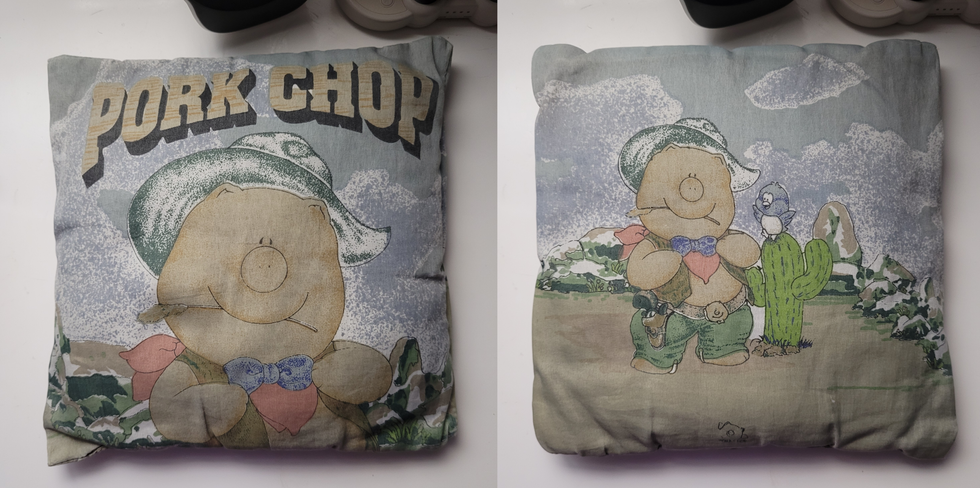 Imgur
The Classics
"The classic one: my teddy bear."
"It's 30 cm high. Apparently I love my teddys to death because I have to buy a new one every couple years. Then I have to slowly adjust to the new one as it smells and feels different from the old one."
"Also I absolutely hate it when I need to wash it. It doesn't smell or feel like teddy, just like my washing stuff."
"I really love it and need it. It's there for me when I cry, sleep, am happy, watching shows. I carry it with me through my flat. Sometimes I talk to it."
"Yes, I am living alone. Yes, I am a grown-up woman. Yes I know it's weird but luckily my partner knows about teddy and accepts it."

"I also have a big teddy watching over me and sitting in my unused side of my double bed."
- Kaelysaa

"Grown man here."
"I have a teddy as well. Last time he was washed, Reagan was in office. What makes teddy, teddy. Is that fact he's been well-loved."
"New bears are nothing like well-loved bears. There is comfort, there is safety."
"I don't give a f*ck if the outside world would thinks I'm strange. There are people out there committing real crimes. I refuse to be bear shamed."

- LibertyBibbity
"When I was 31, I received my first ever teddy bear. I had always wanted one and cried for like an hour when I opened the box my aunt sent me."
"His name is Bear Bear. Sleep well with him."
- Slight-Ad-1744
A Rock
"A literal rock - not even kidding."
"Specifically a quartz crystal - like I'm not into crystal mythology or whatever, I just really like this one rock. It is A Cool Rock, I've had it since 2015."
"This sounds stupid, but it feels like it's a privilege to be able to have something around that is older than me, my family and everything I know."
"I got it dated once, and it turns out it's 66 million years old - it's very cool that I'm lucky enough to have found something so old that I got to attached to."
"All rocks are super old, and we just dismiss it. It's nice to keep an eye open and then if you find one you like, you can find out more about it by asking around geology departments like I did."
"I am a 29 year old man, bur adulthood sometimes involves having Cool Rocks"
- cripple2493
"Humans have been collecting shiny rocks forever, I like this one the most so far."
- Gildian
The Right White
"I have permanent tinnitus from taking ototoxic medication."
"I wear earbuds or headphones during the vast majority of my downtime."
"I cannot sleep without a fan running. I need white noise or I can't relax."
- RABBIT_3314
"I don't have tinnitus but my parents do and I grew up in a very small house."
"My mom always had a box fan on at night to drown out the tinnitus so she could sleep, and you could hear it in every room... now I can't sleep without a box fan either."
- Lumpy_Space_Princess
Elmo!
"I've got a relatively large Elmo doll."
"Not like a tickle me Elmo toy, all he has is stuffing inside so he's very soft."
"Had one when I was kid. It's nice having one now too."
- UltimateStrenergy
"For me it's a tiny little Elmo doll! I've had it for 24 years now."
- hannahbeliever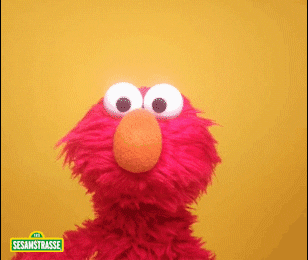 Elmo Hello GIF by Sesame Street
Giphy
They Cared Enough About A Stranger
"Back in 2017 I voluntarily admitted myself to a mental hospital for 11 days due to a really bad relapse into drug use."
"When they showed me to my room, on each bed was a small handmade blanket. I picked the bed I picked because one side of the blanket was red flannel and the other side is like nursery rhymes and it's soft and so comfortable to lay with."
"It isn't very big, it barely covers my torso, but the nurse who showed me to my bed told me the folks in the elderly care home down the road sew those blankets specifically for the people that come in to that hospital. They also make them for preemies at the nicu."
"It's been five years and seven different places - and it will always stay on my pillow."
"Often I will fold it up and wrap it around my eyes when I'm feeling overwhelmed and I am reminded that someone who never met me, who never knew what brought me to that hospital bed… they made that blanket to comfort someone."
"They cared about a stranger enough to put their time and labor into this adorable little blanket and I cherish it."

- justhavinganap
Penis Face
"For Christmas my family plays a game where we trade around gag gifts and at the end the game the gift you end up with is the one you get. My oldest daughter has a dirty sense of humor."
"I now sleep with a 12"x12" plush penis."
"I tell people my penis is so big I can wrap my arms around it or lay my head on it. And damn if he doesn't have the cutest face on him. I am a 47 year old man, by the way."
- theomniconian
It Runs In The Family
"I have horrible sleeping problems because of my mental state so despite being 20 I still sleep with my llama plushie. His name is Menta (Hebrew for mint) and I love him dearly."
"I also have a few smaller plushies that are there to comfort me, two of them are realistic fish plushies in different sizes and they are both lawyers. They are father and son, it runs in the family."
"I'm not a marine biologist, so I don't know what they actually are - but they are awesome fishies."
- TomokaTheAxolotl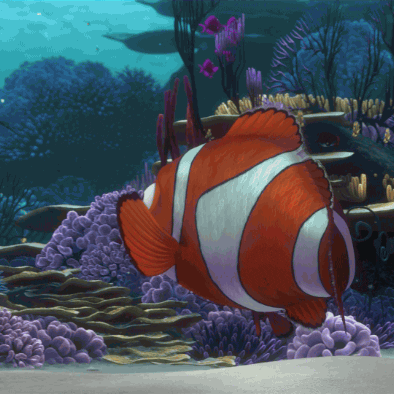 Fathers Day Hug GIF by Disney
Giphy
Like A Baby
"I'm sleeping with my baby blanket now."
"It's made of some kind of thermal material, and it used to be white but is now a pretty unappealing gray color lol."
"It's older than I am, over thirty years. It's got so many holes in it due to childhood dogs biting it/me dragging it everywhere. One corner turned into a long rope like piece that I wrap around my fingers when zoning out."
"I sleep with it all the time. Its smell and feel calms me down."
"I can't wash it in machines or it will fall apart, so I hand wash it very rarely. It... gets pretty dirty from body oils I guess."
"I can't throw it out. The day I lose it or it gets damaged beyond repair will be a sad one."
- Stoobly
"My blankie."
"My mom bought it 9 years before I was born for a baby shower gift. For some reason she couldn't bring herself to give it away. She bought another gift and put blankie in her closet."
"9 years later I was born and it's been my comfort object for 37 years."
- MalaEnNova
The Vest
"After I wrecked my motorcycle, my best friend bought me a new vest because mine got destroyed."
"I wore it to bed every night and told everyone that I did so because it helped with the broken ribs (which it did, actually), but it was really because it was the only thing that helped with the crippling fear I had while I was concussed."
"Most of it I think had to do an identity crisis I was experiencing. Anyway, I don't sleep with it every night now, just when my anxiety gets bad. But it's always within arm's reach. Always."
"I also have a super soft sheepy squishmellow plush named Blossom that's usually floating around my bed. Lol"
- purplesheepy
It's your turn to get in on the action.
Do you have a cuddle buddy for bed time? If you're a parent - did you steal it from your kid? Be honest.
Want to "know" more?

Sign up for the Knowable newsletter here.

Never miss another big, odd, funny or heartbreaking moment again.
Keep reading...
Show less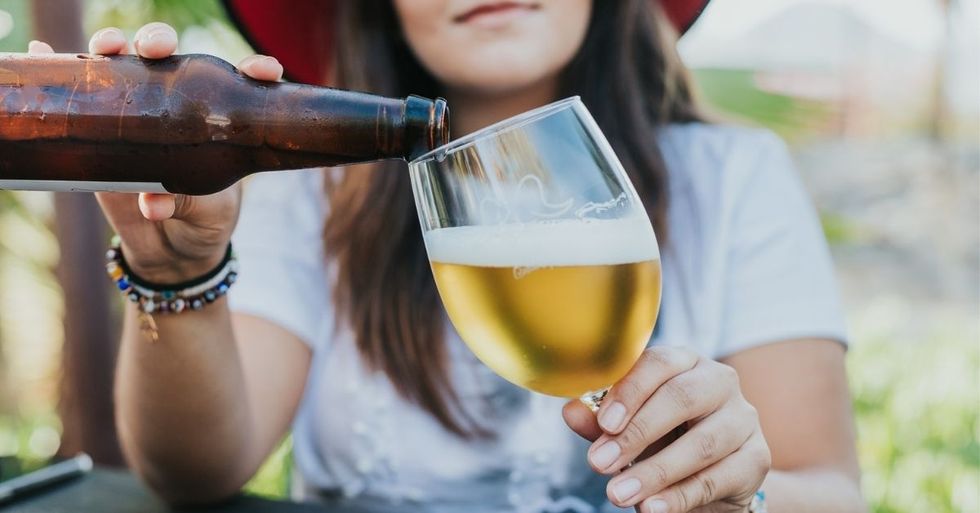 Some parents have issues letting go of their kids. It's hard to see them as adults. But adults is what they will become, and you have to hope for the best. You can't control your child forever. Case in point… Redditor dir92throwaway wanted to discuss her story for some feedback. So naturally she came to […]
More
I love food but I am no foodie. Food is here to sustain survival or to fill your feelings because you're unloved, I jest. I clearly have a complicated affair with the munchies. Who doesn't? And all of that drama begins at birth.
Think of it... before we can express ourselves properly we're being force-fed food we may loathe. So when we're kids, meals can be traumatizing. Some ingredients just do not mesh with your body chemicals. And that's ok. So parents stop force-feeding the gross.
Now as we age our palette refines and grows. So some of the food we hated we can learn to love or appreciate. But it takes time.
Redditor u/y_kama wanted to chat about the menu, so they asked:
What did you dislike to eat as a child, but now do you adore?
Liver. I will not ever eat liver. I had to say that. But I use to hate spices, any spices, even pepper, now I adore them. In fact the bland I was in love with makes me sad.
Bad Parents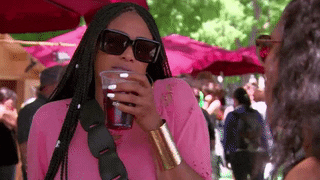 Basketball Wives Ugh GIF by VH1
Giphy
"Most foods as prepared by my parents."
"I didn't appreciate my traditional dishes until I moved to America where my friends would beg me for portions of my meals."
I prefer Manicotti...
"I refused to eat lasagna as a kid because it looked gross. Then at a school camp there was nothing else on offer so I tried it and realised it's delicious and I was a freaking moron."
"Thank you sir, I thought I was the only freak disgusted by the look of lasagna as a kid. I pretty much went through the same process. I was sleeping over a friends house and his mom made lasagna for dinner. Would be kinda awkward to say I'm grossed out just looking at your mom's food. Had to chomp it up. Boy does that sh*t smack though."
- FoxyDrew
Be Brave on Fridays
"My parents would have pizza every Friday night, but I would always go to the restaurant next door and had a burger. I always forced my brother to go with me otherwise I wouldn't be able to go to another place. I remember being brave one day and trying pizza and it was just kind of okay. Now I love pizza."
THAT!!
"I clearly remember my dad trying to get me to try fudge at my grandpa's birthday party and definitely thinking grown ups were NOT going to trick me into eating that. I don't recall when I figured out it's just chocolate with extra sugar added... I just remember the giant gross looking dessert on the buffet table."
"I liked fudge somewhat when I was a kid, now I can't stand it. Waaaaaaaay too sweet for adult me."
- Wowtuck
Because of farts...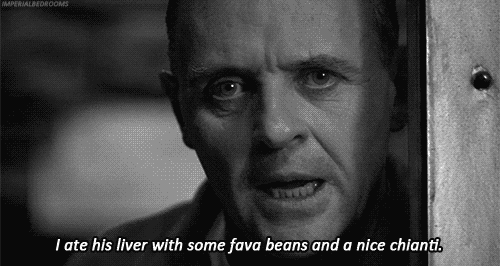 How-To Vegetables GIF by Food52
Giphy
"Beans. I only ate two beans through my whole life by the age of 10-11. Now I love them in burritos and stuff."
I kind of like beans. Not all beans, but most. Beans are also super healthy. And what psycho hates fudge?
Hot Hot Hot!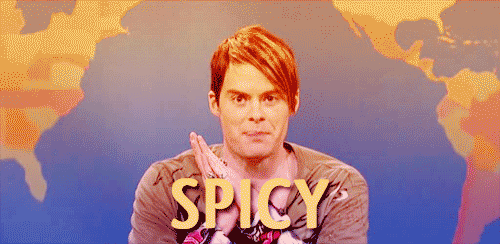 spicy bill hader GIF
Giphy
"Spicy food. Now I love it."
"Same here! For me, it probably wasn't until I was in my 20s or 30s when I started to really like heat."
Sub Capers
"Olives."
"Give me all the Kalamatas. I hated olives as a kid. Maybe because we only had the canned black ones at home. Then I tried some food with real olives and it blew my mind. And capers. I'll eat a spoonful of capers as a snack. I never salted my food when I was single. My now wife is a mad woman in the kitchen and should me how spices and salt can make things 100x better."
The Looms
"Tomatoes - now I've got 8 different heirloom varieties in my garden."
- kirkl3s
"I'm so surprised this isn't a more popular answer, tomatoes are one of the things where I just woke up one day and I was like "oh wait, maybe a slice of tomato on a burger would be amazing?!" It's one of the more fun things about getting older."
The Strangest Superstitions People Actually Observe | George Takei's Oh Myyy
The world can be a superstitious place. If you've ever knocked on wood or thrown salt over your shoulder then you've run into one or two throughout your life...
Getting Peppy
"Bell peppers. I didn't like them but I got one little piece of one in my sub sandwich once and didn't notice until I bit into it. I put them on almost everything now."
"I absolutely loathed bell peppers until I accidentally ordered something absolutely loaded with them at a Vietnamese restaurant with my labmates. I tried it out of a sense of shame or obligation, and was shocked to discover that it was basically candy in vegetable form. I have no clue what my mother does to bell peppers in order to convert them into butter, inedible pellets, but I now eat them regularly."
- jrhoffa
Fresh Please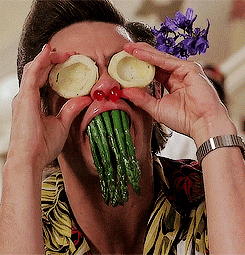 Jim Carrey Asparagus GIF
Giphy
"Asparagus. My dad used to insist on canned vegetables for some ungodly reason and canned asparagus is rancid. However, as an adult, I was introduced to fresh asparagus and I absolutely love it."
- Keri2816
"cheese"
"Broccoli." ~ nhjuyt
"My mom would steam broccoli for about 7 years, approximately. The whole house smelled like freshly soiled butt cheeks. It was served with "cheese" sauce, but the only similarity it shared with cheese is that they (probably)could be purchased in the same store."
"The mouth feel was akin to canned mushrooms, and tasted. Of some unworldly eldritch horror, like licking a wall of oozing eyeballs. I do not have fond memories of steamed broccoli." ~ venomoushealer
Pearls....
"Onions." ~ throwawaygrosso
"Pearls of the earth. I loved them even as a kid. My mom would pan-fry a steak sometimes and cook a bunch of onions and garlic in the pan too. They were generally reserved for my dad but he would give us the tiniest little bit of them and we would savor them like they were the best thing in the world." ~ tacknosaddle
Shroomed
"Mushrooms." ~ abbyrosaleen
"I was the same way until a friend talked me into trying a fried morel. I love fresh mushrooms of all forms now. I think the problem was, when I was growing up my folks always got the cheap stems and pieces in a can and I couldn't stand them. I still thank that friend for challenging me to try something different." ~ 1980pzx
Popeye Lied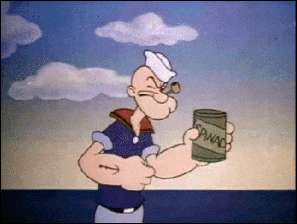 popeye the sailor man GIF
Giphy
"Spinach." ~ Lord-AG
"We grew spinach and chard in our garden when I was growing up, so I always loved it. I didn't realize why everyone hated it until I tried some from a can. That stuff was awful." ~ thecookiemaker
"bad cooking"
"It took me a while to realize my parents weren't just bad cooks - they were barely "cooking" at all most of the time. If I think back to when I was a kid, a good 75% of our meals were pre-prepared to some degree, or else were "instant" box versions, or frozen versions made to heat up in the microwave that they didn't augment at all (like those microwaveable pouches of veggies)."
"And the parts that they did cook themselves were usually overdone and unseasoned. Obviously I'm sympathetic to the fact that anyone who relies on this stuff does so because they're strapped for time, which my parents certainly were, but man....I literally didn't like ANY homecooked meal besides spaghetti until I was about 18 years old." ~ isilluminated
Just give me jelly...
"I don't know about 'adore,' but I spent the first 38 years of my life thinking peanut butter was the crap of Satan. No idea what I didn't like about it. Couple years ago when I was doing an art stream, someone asked what foods I liked and whatnot, and peanut butter was mentioned."
"They challenged me to eat a spoonful of it on stream, and at the time, that was a big deal for me because I'd convinced myself it was the worst thing. I did it anyway, realized it was perfectly fine, and now, a couple years later, I have peanut butter pretty much every other day in some way or another."
"It's really weird how tastes can change. I was hopeful it would have happened with beer as well, but I still just hate it." ~ rxsheepxr
Dip in Ranch
"Nobody said celery because if you hate it, you hate it for life. F celery." ~ 14159265q
"I've never minded celery. That being said, I don't seek it out or buy it regularly. But if it's getting ignored on a veggie tray, I'll dip it in ranch and enjoy it. It's also a great ingredient for soups and can add juiciness and depth of flavor. Also, I've had really crappy, chewy celery in the past. I can understand hating celery based on only having bad celery." ~ HurtMyKnee_Granger
The Go-to...
"Brussels sprouts. My mom used to steam them from frozen (still gross imho). Now I roast fresh ones and they're my go-to veggie." ~ PopeAlexanderVII
"I never tried them when I was a kid, and only had them about a year or two ago. But, I still remember it as the quintessential food that kids don't like.I especially remember watching a cartoon with (I think) toys as main characters, and one of them had pretty much a phobia of them. So, when I tried it (I also roasted them), I was like "Wtf? Brussel sprouts are like the best vegetable ever!" ~ Hundvd7
Bougie...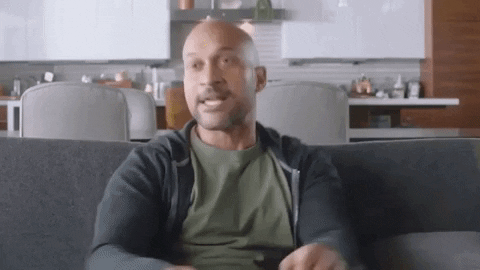 String Cheese Reaction GIF by MOODMAN
Giphy
"Cheese. Hated it. Now I love it! Turns out I just hate Kraft singles and fake cheese. Apparently I'm a bougie cheese person." ~ Itwasntmeforreal
Not without pancakes...
"Real maple syrup. As a kid I only wanted the fake corn syrup stuff. My dad was always trying to get me to put the real stuff on my pancakes and I refused. Now it's one of my favorite things, pancakes with real maple syrup. Yum." ~ jbm72710
"When I was younger I thought I didn't like maple syrup. Turns out I only don't like the fake stuff, and real maple syrup is amazing." ~ quacks_echo
I could live off of asparagus. At ten I would've thrown out of a window. See how you grow.
Want to "know" more? Never miss another big, odd, funny, or heartbreaking moment again. Sign up for the Knowable newsletter here.
Keep reading...
Show less
Parenting is hard. That is a basic, simple truth--and it is not meant for everybody. I truly will never understand why people don't have to prove themselves capable of being parents before they decide to bring a new life into this world. You have to have a license to drive, buy a gun... fish! Why is there not a parenting permit?
Everything you do affects your children. And then children become adults who carry your actions that turn to scars. The job of a parent is riddled with failures. So that is a truth you have to ready yourself for and then make a plan to do better.
Thank God for therapists.
Redditor u/umbralia wanted to discuss the gritty details and the imperfections of childhood, by asking:
What are the things you feel your parents failed at when raising you?
I know I could never be a parent. I've never even kept a plant alive. It's a miracle my dog is semi-normal. That's the first step, acknowledge your faults and truths.
little things...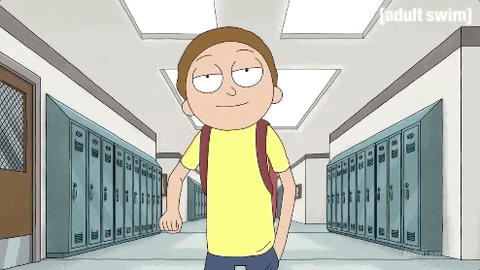 Season 4 Swag GIF by Rick and Morty
Giphy
"Confidence/worrying. Little things seem to be a big deal with them Also both of them would make unnecessary comments about my looks."
The Menu
"Absolutely no food guidance at all. I was allowed to have as much soda, cookies, candy, cakes, chips, all sorts of junk food, etc., as I wanted. Seldom was there any healthy food in the house. I struggled with my weight most of my childhood and the early part of my adulthood because I was never taught to eat healthy. Finally as an adult I started figuring it out and finally lost the weight but I was not raised, ever, to eat healthy but I wish I was."
- llcucf80
Suffocating
"Independence, I was the kid who had an overprotective parent so when other kids went to parks/shops/friends houses I was told no you can't go because it's unsafe, made me very socially isolated because everyone else did things and I had to stay back on my own."
No Big Loss
"My mom, she complained about me losing weight (I didn't) when I wanted to just eat enough to not be hungry. She kept asking me where I got this crazy idea to only eat when I'm hungry. And the worst part? When She was complaining about the weight I didn't lose, I was STILL overweight."
Impact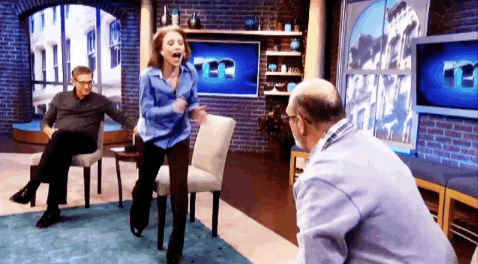 couple yelling GIF by The Maury Show
Giphy
"They failed at keeping their relationship issues to themselves and not letting it spill over into our childhood and impact our daily lives."
Children are always watching. That is lesson number one. Also, focus on imparting the ways your babies can live a full life and not just how to survive struggle.
Explosions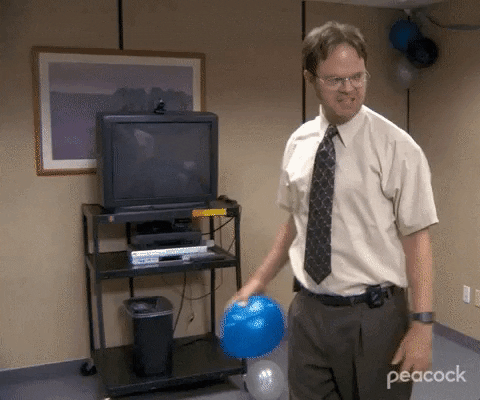 Intimidating Season 4 GIF by The Office
Giphy
"How to manage my anger. I was implicitly taught to bottle everything up because anger is an unacceptable emotion. It has had unexpected effect in a variety of areas down the line, especially when it comes to dealing with authorities."
"everything is ok"
"I have this reward issue, but for a different reason. My father used to just disappear for months at a time when I was a kid. We were a 2 income household and my mother was always too proud to ask for help or even admit there was a problem, so we usually went hungry and without power sometimes."
"Whenever my father came back, it meant we had money again and to compensate for how awful things were, my mother would take us grocery shopping and we'd get whatever we wanted. I remember vividly the times we'd come home from shopping and just pig out on ice cream, snack cakes, frozen pizza, candy, cookies, whatever we wanted."
"Having food, especially junk food, meant "everything is ok" in my brain. A lot of feast and famine as a kid. As an adult, it took me a while to work out healthier eating habits. There is still nothing as comforting as a stomach full of processed junk, but it doesn't happen often anymore."
People Share The Most Selfless Thing They've Ever Secretly Done | George Takei's Oh Myyy
Never Far Enough!
"My parents were extremely strict. I had to go to bed at 9pm every night, no matter whether it was a holiday or weekend. I was only able to be with friends my parents approved of. I went out with a guy in high school to see a movie that she chose for us to see. When we got to the theater, the movie was sold out so we chose a different movie."
"Both were rated PG (my mom would prefer it was rated G), and when I got home I told my mom about the movie we saw. She got furious with me because I didn't call her to get permission to change movies. That's just one of the many nightmares I dealt with. My mom would say something was okay to one day, and the next day we weren't allowed to do it ever again."
"I moved out when I was 18 years old. She lives in New England and I moved to Alaska for a while and then California. I haven't lived on the East Coast in almost 30 years. I'm in my 60's and sometimes I wonder if living all the way across the country is far enough away."
Feel the Hate
"When they got divorced it was abundantly clear they hated each other more than they loved us. Prior to that they were pretty good parents considering how young they were. Especially considering my dad had one of the worst examples of a father I'd care to imagine. They just got blinded by the bitterness between them and nobody thought to see above it."
Forget Me
"My sister was the center of attention when I was a kid, and in many ways, she still is. I lived a solitary childhood. My mom was completely disengaged from my life. I never go to do sports, hang out with friends, get involved in after school or extracurricular activities, or develop any hobbies. I was meant to be seen, not heard. I lived my entire childhood reading books, playing chess, and wandering around town aimlessly completely alone."
"And when I became of age to start working, she used my savings account as a means to finance sister's life. In later years when my sister grew up to be a sociopath, pathological liar, and ego maniac, they sort of recognized the mistake. My mom inquired recently why I never brought a girl over and I explained there was no room for me to have a social life in my sister's world."
- wehosh
Living Well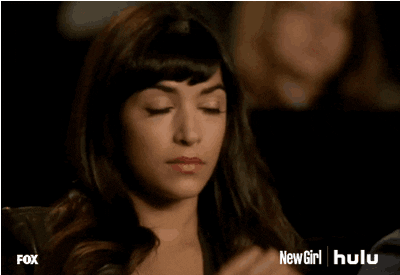 New Girl Facepalm GIF by HULU
Giphy
"Confidence, money management, and throughout my teenage years, caring for me in general. I get it, my older brother had just died, but you had three other kids. One was only 8, and at 13, I shouldn't have had to step up and be his mother."
- desdmona
See there... failure and consequence. That is why there are so many wealthy therapists out there. Nobody says you have to be the perfect parent, just aim to be decent.
Want to "know" more? Never miss another big, odd, funny, or heartbreaking moment again. Sign up for the Knowable newsletter here.

Keep reading...
Show less