Do you know what popular thing I'm sick of people attempting to make romantic? The 1940s and 1950s.
How many times have we all heard the sentiments that dating isn't like it used to be? Marriages don't last like they used to?
Or how men knew how to be men or women were so glamorous back then? Or "I was made for a different time" citing romantic ideals of ice cream shop dates and car hops?
It's a bunch of hooey.
Yes, we all love some great retro fashion but the time period was horribly oppressive. Those women—if even able or allowed to work—made so little per hour compared to men they could not typically be fully self sufficient.
Women were still raised for marriage and not their own dreams. They did awful things to themselves to fit into societal beauty standards at the time as it was tied in directly to their worth.
People of color had no rights, they were kept segregated and abused. The fight is still going today to undo the grievous social harms done during and after this time period.
So, forgive us if we don't see the romance in "the olden days".
Creative_Waltz_9462 wanted to hear what other wrongly romanticized occurrences bother others, so they asked:
"What are you sick of being romanticized or portrayed positively?"
Harassment is encouraged.
​"Chasing a girl/boy who doesn't want to be chased. And then making them feel bad, for not wanting to be with you. If someone isn't interested, then it's okay. It's not the end of the world. Don't harass them. It's not a good look." OkHomework7009
​It's a rampant and serious issue.
​"Poverty - it's always some family that is struggling but lives in some "run down" apartment that is merely small and not modern, but is heated and furnished and always has some amazing view or rooftop access that makes them feel the world is really theirs for the taking."
"Nope nope nope. Unheated rat-infested roach motel with dangerous neighbors and a view of a fire-escape. Cut electric, cut heating, dinner of saltines if anything. Poverty is absolute shit and can be a death sentence to your health and sanity." hyogodan
Suffering is not a virtue.
"Terminal illness. It doesn't 'open your eyes', it doesn't 'give you a better outlook on life'. Most of them are horrible degenerative diseases that scrape away people's lives bit by bit until they are ghosts of their former selves." TwentyFourSevenCID
Can we just stop making a joke of mental health?
​"Obsessive compulsive disorder (maybe "positively" is the wrong word, but it's certainly portrayed as 'quirky' or 'silly' a lot)" blairbxtch
"Ive seen this on social media a lot. OCD is NOT quirky at all. My intrusive thoughts are mostly about violence, harm(like wanting to hurt someone i love), really disturbing images, and like "if you dont do this, you will go to hell" sth like that. Seeing how it's portrayed as 'silly' 'quirky' is infuriating. 'Omgg im so ocd 😚😚' 🤦‍♀️" Apprehensive-Ad9077
Poverty is not 'cool'…
"Growing up in the hood. Sure, the story of triumph and making it out is great. But losing loved ones and friends throughout your childhood is a miserable and traumatizing experience. Not to mention the poverty and daily uncertainty." astrofresh
"At 25 I finally escaped a generational cycle of poverty. That year my brother was murdered. It doesn't even matter who I am anymore because I'll never be the same without him." titsandwits89
Be kind to artists…
​"Starving artist. Starving is not pleasant no matter what causes it." Ashtar-the-squid
"To piggyback on this: the sad, depressed artist that turns his pain into ART. I would burn all of van gogh's paintings if it meant that poor man could have been happy." Averysaur91
There's nothing romantic about it…
"As an adoptee, someone discovering that they were adopted and then venturing off to find their "real" parents and this leads to them finding that thing that was missing from their lives. I've known that I was adopted for as long as I can remember."
"My 'real' parents are the the ones that raised me, loved me and nurtured my thirst for knowledge. I've had some contact with my biological mother but have only some ethnic elements as points of commonality. Never had any contact with my biological father and have no pressing urge to reach out."
"I wouldn't refuse him if he sought me out, but I have my own life and admire both of them for having the self awareness to know that neither of them were in a good place to raise a child."
"EDIT: Wow, thank you so much for the awards. I would just like to add a little something here. If you are thinking of adopting, please don't be frightened that they won't love you because you don't share quite as many chromosomes. If are willing to give someone a loving and nurturing home and give up some of your own personal indulgences to do so, then you are a hero. As one respondant said, at least we (adoptees) know for certain that we were wanted."
"And if you are somone who is thinking of putting up your child for adoption because you feel that you cannot provide them the life that they deserve, then please don't feel bad about that decision. As I said earlier, I have the utmost respect for my biological parents for being that self-aware and doing what was right by all of us."
"Giving up your child for adoption should be seen as an act of love and caring, not abandonment. Aliit ori'shya tal'din: Family is more than blood." TheRealAegil
"Those labels make me wretch more than the chemo."
"Cancer diagnosis and its treatment. We are not all strong brave warriors and insisting we act like we are, to assuage non cancer sufferers fear of our diagnosis; doesn't allow us to safely process the trauma we are experiencing. Please stop."
"EDIT: Thank for the awards. My sleeping tablet knocked me out and i woke up to alot of unexpectedness. I'm in active treatment for Breast cancer currently. I don't consider myself a warrior or brave. Those labels make me wretch more than the chemo."
"I've taken to calling myself a Cancer Passenger as it mostly feels like I accidentally got on the wrong bus and now I'm holding on tight to see if i can get to my desired destination via an unexpectedness detour. I am sorry for all the raw loss shared below but bloody grateful for it too. We need desperately to talk more honestly about the reality of cancer and its treatments to allow us to manage it better and give us patients more dignified ends of our choice, if/when that time comes. Thank to you all." SomethingElegant
They aren't idols…
​"Mobsters/Cartel members. They are violent criminals responsible for murders and running lives." drunkin_idaho
"It's really telling when you hear an old Brooklyn guy say that 'the mob made things safe around here back in the day'... yeah, because your family was from the same part of Italy as the folks running the mob."
"For every family that praises mob-controlled neighbourhoods, there is another that was ruthlessly extorted for protection money every week of their lives. Perspective varies depending on what side of the fence you're on." FromFluffToBuff
ADHD
"ADHD. It's not just having tons of energy or being quirky. At best, that's only the very, very tip top of the iceberg. I was only diagnosed at age 27 and until receiving diagnosis and treatment, it was a major source of severe anxiety and depression, made school 1000x more difficult, and damn near got me fired from my job a couple years ago." Chuck_Sharts1
"A common symptom of adhd is actually fatigue, that's something a lot of people really struggle to understand for some reason. And the memory issues, f**k me those are the worst. I actually used to be afraid I was getting early onset Alzheimer's before I found out memory issues was also an adhd symptom because of the way it affects working memory." Ppleater
Let's just stop romanticizing other people's trauma shall we?

Want to "know" more?
Sign up for the Knowable newsletter here.
Never miss another big, odd, funny, or heartbreaking moment again.
Keep reading...
Show less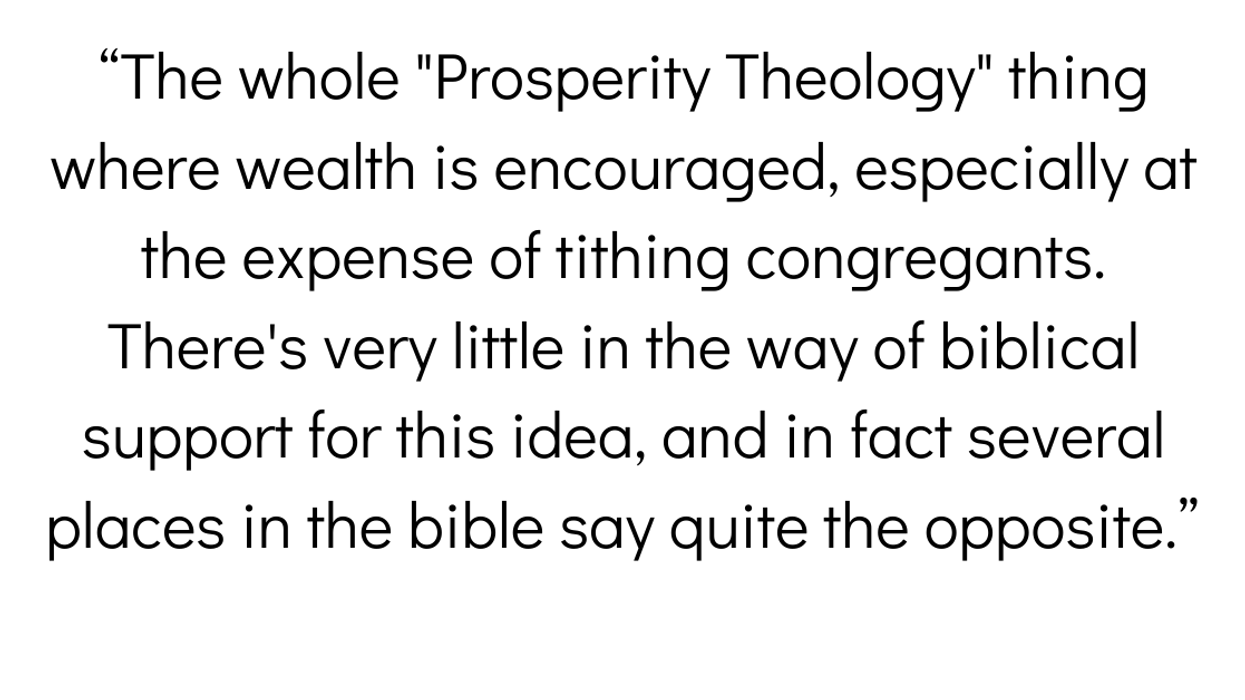 Arguably the most widely published and widely speculated about book in the world is the Bible. With a seemingly endless number of translations, religious denominations and different individual interpretations, it is hard to say whoever could be "right."
There are some statements though that have to be taken at face value or not, because they don't appear in any version of the Bible.
LoneShark81 wanted to delve deeper, so they asked:
"What do people pretend is in the Bible but is absolutely not in the Bible?"
I think we all heard that one growing up…
​"My brother has a friend that will argue with you that Jesus said in the Bible 'Do as I say, not as I do'." heyitsmeur_username
"'God Helps Those Who Help Themselves', it's not in the Bible." GraceGreenveiw
"God helps those who help themselves, that actually comes from the Greek myths, Aesop's fable 'Hercules and the Waggoner.' where a guy was having trouble with a muddy road and was praying Hercules for help, Hercules appeared and told him how to help himself, the moral being thee gods help those who help themselves." aume3
Now that's one hell of a way to put it…
"That Satan is in any way in charge of torture in hell." derizen
"My understanding is that hell is basically the furthest place from god you can be, and that in and of itself is the most pain an angel can experience.All the fire and brimstone shit is just stuff churches made up later."
"So far the replies to this have compared this interpretation of hell to Texas, Ohio, and New Jersey. You all OK over there, America?"
"OK at this point you've named about half the continental United States, please stop telling me America is not OK, I get it." kermi42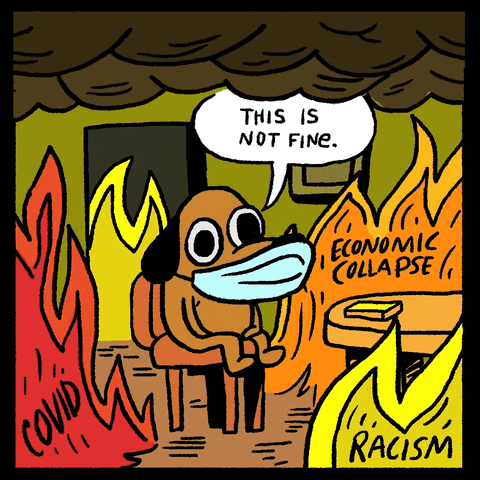 Giphy
Who Mary Magdalene was…
"That Mary Magdalene was a prostitue. A pope conflated her with Mary of Bethany and an unnamed "sinful woman," because he didn't like the fact that a woman was important to Jesus and wanted to discredit her." israfilled
"It's understandable that it could be mixed up if one is not careful. In Matthew, Mark and John, it's Mary doing it just before Jesus dies."
"But in Luke it's a woman who is a 'known sinner'. Both events are very similar."
"A woman opens an alabaster case of perfumed oil, anoints Jesus, people grumble, and it's both in the house of someone named Simon."
"But the Luke event is probably much earlier. Simon was a very common name though."
"And in the next chapter Mary Magdalene is with Jesus' posse. But there's nowhere she is described as a prostitute. She was cured from demons though." VadeRetroLupa
Shakespeare at it again…
"'Neither a borrower nor a lender be.' I have had a minister 'quote' that to me as a Bible quote…It's from Hamlet."
"Lots of comments about the bible having stuff like this. Yes I know but a quote is a quote and from a christian professional you would at least expect an accurate quote from the bible but this is as wrong as quoting Hamlet and saying 'Alas Poor Yorik, I knew him well.'" Magnus_40
​Ah Tolkien 29:17 you say?
​"'Not all who wander are lost.'-Tolkien 29:17" Kill3rT0fu
We're looking at you Olsteen…
​"That money is the root of all evil. The correct quote is actually the *love* of money." Pixxal_Wizzard
Not quite…
​"The seven deadly sins." RodMunch85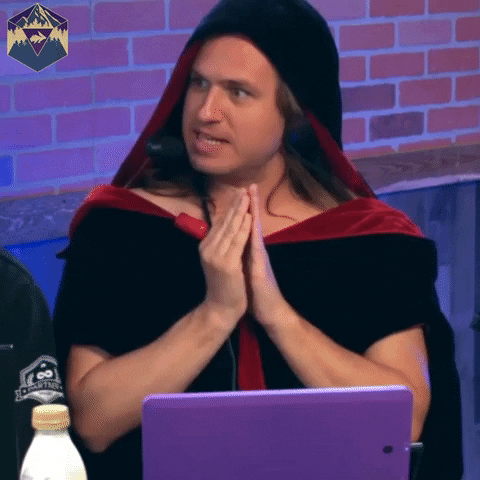 Giphy
Pretty sure God doesn't care about your private jet…
"That GOD wants you to buy that second commercial airliner." ​Killawife
"The whole "Prosperity Theology" thing where wealth is encouraged, especially at the expense of tithing congregants. There's very little in the way of biblical support for this idea, and in fact several places in the bible say quite the opposite."
"It is easier for a camel to go through the eye of a needle than for a rich person to enter the kingdom of God."

"That quote is repeated a few times in the gospels, more or less, and similar sentiments are made elsewhere also." wknight8111
Biblical angels were NOT all cute cherubs…
​"That people become Angels when they die. Nope." COAZRanger
"Darn, I was hoping to become a being of unimaginable horror with thousands of eyes and wreathed in wheels within wheels of eternal flame." _____FRANCIS_____
Want to "know" more?
Sign up for the Knowable newsletter here.
Never miss another big, odd, funny, or heartbreaking moment again.
Keep reading...
Show less
This magnetic pull between people, attraction makes a person alluring and pleasing to the sense of another. But what, in fact, makes someone attractive? Is it the physical such as a strong jaw or how close or wide set their eyes are? A smile? A sense of humor? Or something deeper?

The most attractive qualities in a person for long term commitment, at least for this writer, center around emotional intelligence, being kind and steady, compassion, creativity, and a love for life. A great smile and shining hair are wonderful however, in ten, maybe twenty years time a white smile fades, hair can thin. What is left is not so much the outside but the heart and if that's ugly, well there's really no amount of makeup, clothing, or plastic surgery able to fix that is there?

Redditor unfilteredsheep wanted women to weigh in on what they found most attractive in the opposite sex.

They asked:
"Ladies, what is one thing you find most attractive in a man?"
Men often underestimate how much women love fancy cheese…​
​"My husband makes me laugh, and he doesn't sweat the small stuff. He makes me feel safe. Forehead kisses are the best thing, him doing them repeatedly because he knows I love them, it's the best. Also he lets me buy stupidly priced aged and smoked cheeses."

mezzyjessie
Olfactory overdrive…
"I hate myself sometimes for this but their smell haha. I love when they smell warm and manly. Other than that, passion. It could be passion for their work, for their family, for something they have as a hobby."​
PeakRepresentative14
"My husband wore this cologne when we were dating that would literally make me forget what I was thinking when I smelled it (in a good way). Sadly, it's discontinued now."
FlyChi2020
​"Compassion."
All_Seeing_Dorito
"This. And not compassion that's a show "to be nice" or to get something in return. Real compassion. Compassion that can push past anger and hurt and defensiveness. A true ability to hold space for others' difficult emotions."

SleepingClowns
A little humility never hurt anyone.
"Humility. Not being a know-it-all everywhere you go is so refreshing. Actually listening is lovely."
gmilfmoneymilk
Alllllll of this…
​"Communication and honesty. My boyfriend and I rarely fight because we're both entirely upfront about our thoughts, opinions, and feelings. If we disagree on something, we discuss it like adults. No yelling, no personal attacks, just talking. We have unwavering trust/faith in one another as a result. I value this quality in our relationship so, so much."
serenityfive
"This is a huge point just for relationships in general. I've been with my partner for nearly 2 years and we've had a couple of small arguments and 0 big arguments, for these exact kinda reasons. It's crazy how healthy it feels compared to the stories I hear."

NewSpoonWhoDis
"balance of confidence and humor…"
​"Confidence without arrogance. A good balance of confidence and humor often works."
"Edit: I want to clarify that confident shows up in different ways but the type of confidence I find attractive is someone who is confident in themselves. They dont have to be the most attractive, knowledgeable, or richest person in the room but they know that they have strengths and they are valuable. Their strengths might be a particular interest, their kindness, or whatever. The lack of confidence is someone who overlooks their best qualities and put too much pressure on themselves for what they are lacking."
pepperycat576
An artist's perspective…
​"I like big noses, or big teeth. Really anything that accentuates the face and makes them look different. It might be the artist in me but I love those features. Also humour - love a guy that can dance with me and be silly."

AggravatingMistake54
Oddly not the first time we've heard this.
​"You know Bob Newby from Stranger Things? Yeah, that. He is the full package. Kind. Caring. Loving. Competent. Funny. Cute."
Rorcanna
"Heartfelt actions" sums it up…
"I don't know if there's an all encompassing answer to this, but I prefer men who are caring and understanding. Men who go out of their way to show they care, with heartfelt actions. Honesty is also a big one, trust is imperative. A sense of humor is also a turn on."
cardtrailred ​
Everyone has their thing…
​"Humor is a goodie but for physical attributes, I'm a mouth girl. A man can be otherwise flawless but if he's got a weird mouth or shapeless lips I'm out."
Aellolite
Although relationships and attraction are not all one size fits all, these are some of the common characteristics folks consistently look for in a partner. Much of it boils down to being kind to one another and keeping a sense of humor in life.

Want to "know" more?
Sign up for the Knowable newsletter here.
Never miss another big, odd, funny, or heartbreaking moment again.
Keep reading...
Show less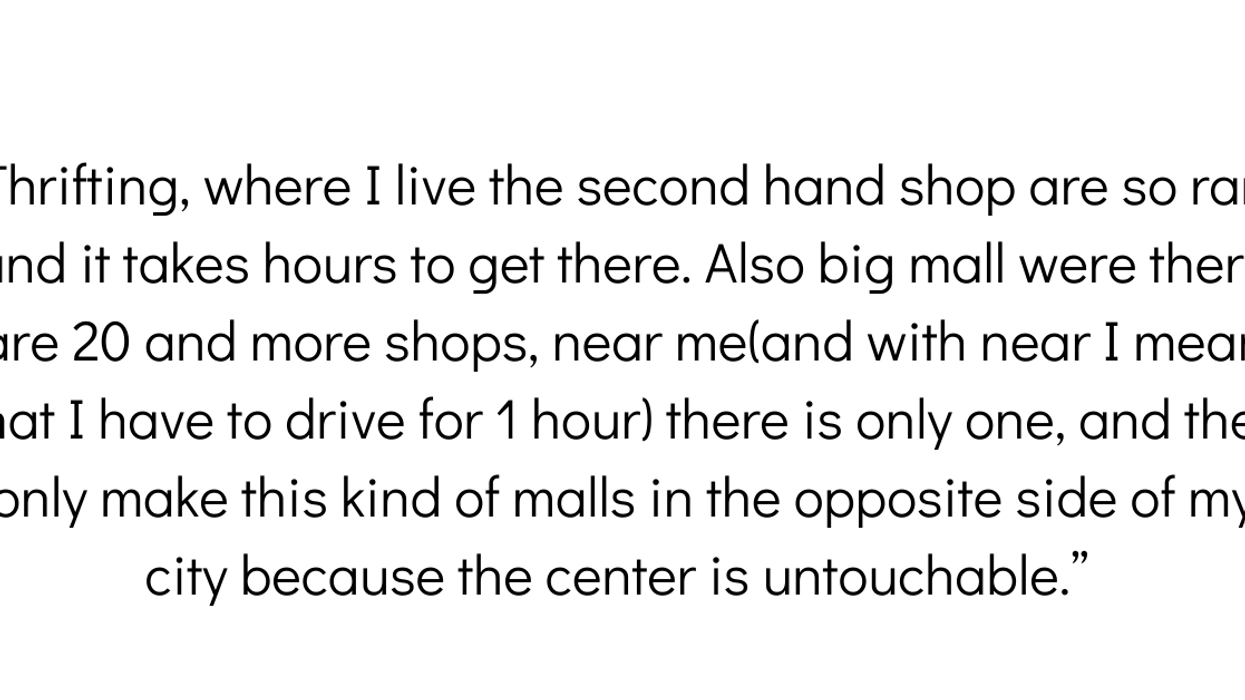 Sometimes the little things we take for granted are the very things that people from other places wish they had access to. Let's face it, as far as consumerism Americans are pretty spoiled for choice in what they can do or get ahold of.

Do you want biscuits covered in gravy and a bacon donut on the side at 4am? American diners have you covered. Want to spend $3 on a street hotdog vendor and take a gamble? That's your right. Even creature comforts like having air conditioning being mainstream is different than most other countries.

When it boils down to it people love the convenience, and if there's one thing America has become good at, it is providing that to anyone willing to shell out the money for it.
Jimlobster wanted to know what common items or trends in the United States others wished would come to their home country. They asked:
"Non-Americans of Reddit, what is popular in the US that you wish was more popular where you live?"
"I'm from Brazil: Kitchen with island, sinkhole with the garbage disposal, air conditioner everywhere in the house."
"EDIT: I'm talking about the kitchen sinkhole that you can throw food there without clog the plumbing, in Brazil all the food remainings you have to throw in a bin. It's garbage disposal what I meant, I made a search and made a new edit."​ raicorreia
​The joy of getting 2am diner food after a night out…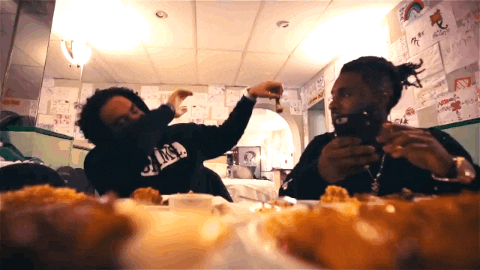 Food Eating GIF by Moosh & Twist
Giphy
"24/7 diners, I don't know if they actually exist but they sound awesome." turngre3n ​
Having a good hot soak…
"Bathtubs apparently. I see them in so many tv shows. Even characters who supposedly aren't well off have a big bathtub in their bathroom."
"I have not even seen one in real life. I thought maybe some hotels in my country would have them but nope. (Though to be fair I've never stayed in a 5 star or something). Just want to experience bathing in a bathtub once to see what all the fuss is about" vpsj
A good oil' greasy American breakfast.
"Of what I've seen you guys have breakfast places everywhere and they have a wide selection of stuff like pancakes and donuts, it's not healthy but it sounds great. Most we get in the UK are small cafés or Mcdonalds." ​FunniBoii
We add bacon to everything…
"When I moved to the Northwest, all my european friends swore up and down that American desserts and pastries were inferior, that I would have to get sweets imported, and I would miss all the nice bakeries, etc."
"Immediately when I got here, I was offered a "maple bar with bacon and nuts", and I can never go back. America's pastry game goes hard. I've never had donuts as fluffy and flavorful. 10/10, would recommend." SentretSparkleypants
Movie theater food…
"A theatre where they serve you actual food (like pizza, not popcorn) inside the theatre, while sitting on a spacious reclining chair with a little mini table. Best experience watching a movie I've ever had and wish it was in my country (Kenya)." Odd_Inflation178​
​We are spoiled for cereal variety…
​"Cereal! We don't have ANY good breakfast cereal in Nepal 😭 Only DUMB Kelloggs cornflakes and chocos. I want those sweet honey nut cheerios, colorful fruit loops, them flavorful cinnamon toast crunch, those amazing looking frosted mini-wheats. Just give us some variety!!" June_53
People Break Down The Nicest Celebrities They've Ever Met | George Takei's Oh Myyy
They always say, "don't meet your heroes." But here's the thing, sometimes your celebrities are actually just chill, normal people who are overjoyed to meet ...
Accessible street food…
​"Street food that doesn't cost ££££. I hate the fact that in the U.K. (esp. London/Birmingham etc.) 99% of street food is deemed to be as pretentious as possible. Just because food is inevitably sprinkled with Parmesan/Truffle Oil/Whatever DOES NOT MEAN its allowed to be charged as much as it is inside a restaurant."
"No, I don't want a eat a 'secret spices' beef rib from a cardboard box with rosemary salted French fries for £14 in the rain. I'd much rather have a half-decent burrito for £4/5, thanks." notprotonated
Thift shopping!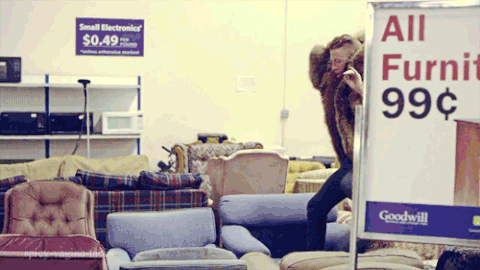 Thrift Shop Television GIF by Saturday Night Live
Giphy
​"Thrifting, where I live the second hand shop are so rare and it takes hours to get there. Also big mall were there are 20 and more shops, near me(and with near I mean that I have to drive for 1 hour) there is only one, and they only make this kind of malls in the opposite side of my city because the center is untouchable." Eastern-Honeydew-471
"Mexican food and restaurants. I live in a german town with around 20k people. We have 15 italian (though at least two of them only do delivery), 5 greek, 1 vietnamese, 1 chinese and 5 german restaurants. 4 turkish Döner Kebap stores and 2 greek Pytta Gyros ones, one McD and a Subway."
"And a load of cafes and sit-down bakeries. Within a 25km radius there is just one mexican 'restaurant'. Which is basically a (fancy and quite expensive) bar that offers a very limited menu with mexican foods and one american Burger-restaurant that has some mexican stuff on its menu every once in a while, but not always." quietschedalek
Want to "know" more?
Sign up for the Knowable newsletter here.
Never miss another big, odd, funny, or heartbreaking moment again.
Keep reading...
Show less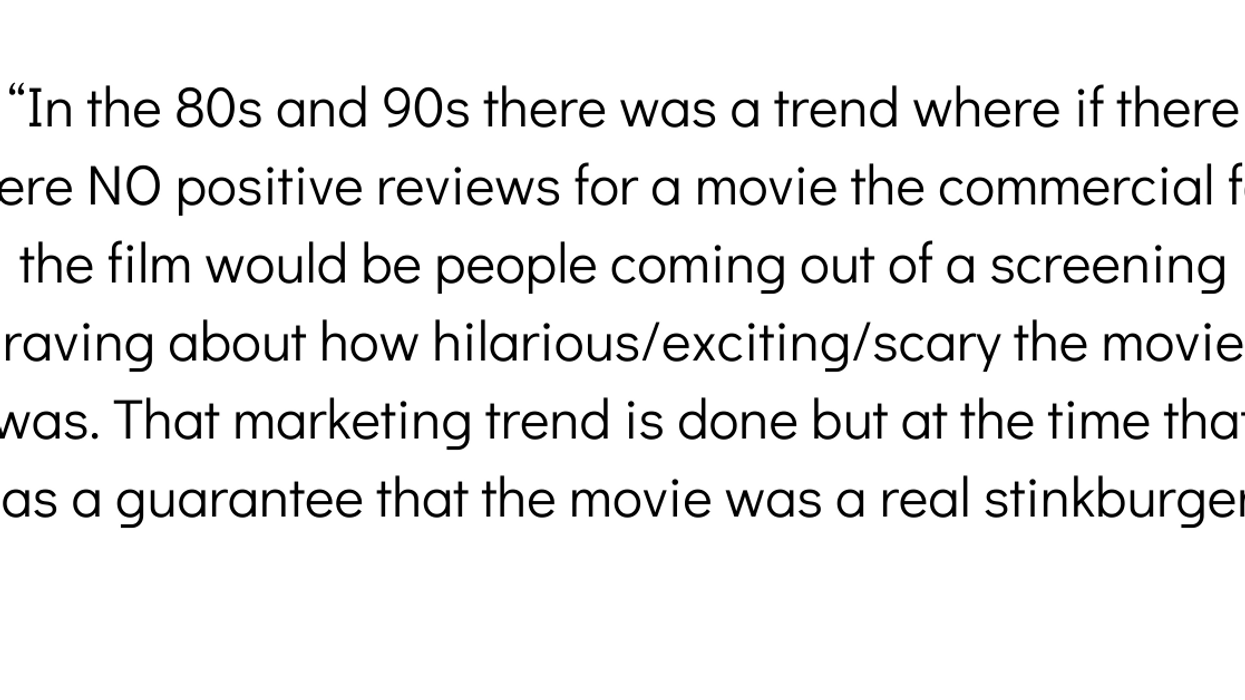 What makes you cringe when you see a movie advertised for the first time?
Although there have been some half decent adaptations the biggest "well that's going to suck" red flag for this writer is seeing the movie is adapted from a novel I have read.

If you haven't read the book typically the movie is good. However, if you know and loved the book, seeing the film adapt the story away from the beloved literature can be painful to watch.
This always leaves a tricky choice for the adapters themselves as well. Do they stay truer to the book and make a movie that's hours long or make a nip and tucked version to fit it into 120 minutes?

One thing for sure is there are many signs of a would be flop of a movie. TerabyteAIX wanted to know more.
They asked:
"What just screams 'this movie is gonna suck'?"
Que unimaginative fireworks here…
"When the main male character (teen) meets the main female character (teen) for the first time and it's just like: Sparkles! Sparkles! Time slows! Love at first sight!"
"No but like they actually make it slow motion and add like a billion special effects with the guy just staring open mouthed at her. It's so dumb." GraceOfTheNight
This!
"Forced exposition: characters saying stuff unnatural to fill in the audience on backstory."
Example: "Ugh, what would mom and dad say? 'I don't know; they're gone. They died when I was three, remember?'" ypsm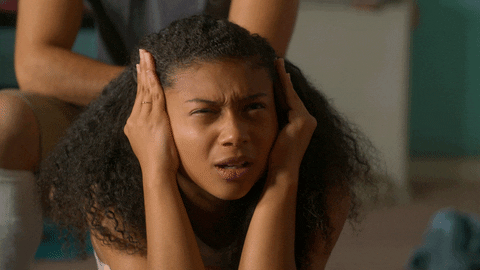 Giphy
​When it's a money grab…
"Beloved childhood story, starring three actors that were hired not because they'd be a good fit, but because they have loads of name recognition. Limping into a theater near you this summer! Our accountants rave 'This'll sucker some money from some fans!"​ CaptValentine
"Like that Star Wars when they show Han Solo at the end of the trailer. He's 75 years old but he's still wearing the same clothes and standing in the same ratty ship next to chewy. 'Hey remember this guy? Yeah we got him here come see the der der deeerrr'" Historicmetal
A bad sign…
"When it's a comedy and the trailer isn't even funny - like, they couldn't even find 15 seconds of humor in their movie." bdbr
Glad you had fun—however….
"When all the cast talk about what a blast they had making the movie. That's a bad sign." Pytia007
"It's like only talking about how great the atmosphere or service is at a restaurant, that's not why you are going there." timesuck897
​Super cringe…
​"Movies that try hard to use today's memes or slang lol. Like you are trying tooo hard to be relatable and it's cringey" idkwhat2putasmyuserr
"And given how long it takes to produce a movie vs how fast memes move on it's always a dated reference too." ReallyHadToFixThat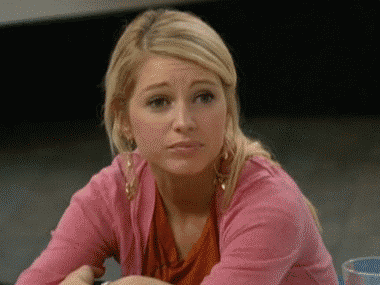 Giphy
"I couldn't care less…"
"I remember when Batman Vs Superman came out, Warner brothers must have realised how big a piece of crap this movie is so they tried this with a bunch of new TV trailers only there weren't any positive reviews. The solution? Add a bunch of random peoples tweets that were positive. I burst out laughing." insane_knight
"I've noticed this trend in the media in general. I see numerous articles that pull random tweets as if their opinion has any merit. I couldn't careless what @queefburglar69 thought about the Senate spending bill, and apparently the writer didn't either because they couldn't be bother to interview anyone." Jezus53
People Break Down The Nicest Celebrities They've Ever Met | George Takei's Oh Myyy
They always say, "don't meet your heroes." But here's the thing, sometimes your celebrities are actually just chill, normal people who are overjoyed to meet ...
The word does not mean what you think it means…
​"When the commercials all feature one or two word reviews, like "Dazzling", "Spectacular", or "Epic"." stinky_cheese33
"And there'll all from the same reviewer" Weekly_Noodle
​Stinkburger with an extra side of one star reviews…
​"In the 80s and 90s there was a trend where if there were NO positive reviews for a movie the commercial for the film would be people coming out of a screening raving about how hilarious/exciting/scary the movie was. That marketing trend is done but at the time that was a guarantee that the movie was a real stinkburger." Groovy_Chainsaw
When even the stars stay away...
​"A sequel with none of the original actors except for that one guy's dad." Steph_Allen
When we get excited to spend money at the local theater we look forward to a good show.
But if you see any of these film red flags, there's a good chance your popcorn will be better than your movie.

Want to "know" more?
Sign up for the Knowable newsletter here.
Never miss another big, odd, funny, or heartbreaking moment again.
Keep reading...
Show less