Sometimes we can all get a little envious of someone in a high-paying role, wishing we could make the same. Relative deprivation is real. But did these people all work hard to earn the salary or did some just simply luck out?

Unfortunately, in our society it isn't all merit based. The idea of "the harder you work the more money you make" is a harmful fallacy. You know who works hard and deals with a ton of stress? Laborers, fast food workers, servers, and retail employees. The office job I have making three times what I did back when I worked fast food or retail is significantly easier. I did get a degree but could I have done my current job well with just good training? Yes.

Some fields are just super over paid, we think of celebrities and the like but in the real world who is really making a ton of money?
Peterpuffer4life wanted to dive in deeper and asked the Reddit community:
"What job/profession is over paid?"

Some of the answers may shock you, if not make you a bit jealous.
Keep reading...
Show less
Nothing in life is free. If it seems free it still comes at a cost whether it costs in environmental impact, time, energy, or wear and tear, it is hard to imagine anything completely free. However, some things being free from monetary cost would be a tremendous benefit.

Although there have been many attempts by different organizations to make things like water, medical care, and education free there are equally as many who oppose it. One could argue that providing free education would reduce spending in others areas in a big way.
Education, especially higher education, is linked to a reduction in crime, substance use, and self sufficiency. As some states are currently providing free community college they are seeing these positive impacts. Even ensuring quality education for children has seen major returns. With every dollar spent on education seeing up to $7 in economic returns, $2 of which use prison costs. In areas with underfunded educational programs the rates of crime are higher. Knowing this, sometimes making things free—for something like education—makes sense both fiscally and socially.
To find out more Guilhermedidi asked Reddit:
"What should be free, but isn't?"
WiFi is a funny thing…
"Wifi at hotels. Keep your little conditioner bottles and give me free Wifi." ​ColemanOtis
"Wifi is a funny one with hotels. Cheaper hotels tend to include it for free because they are chasing value orientated customers. Fancy hotels don't tend to because they reason that if you are happily dropping a few hundred a night for a room what's a few dollars for WiFi?" Minidooper
"Basically, free water ain't happening because people are wasteful garbage."
"Clean, drinkable water." Slippedstream
"Funny story, in my country water used to be free. People started wasting so much water that the water grid was basically on the verge of collapse. After introducing water meters and a water bills, the usage dropped by a very significant amount."
"My local sewage treatment plant still uses only half of it's allocated space after several decades of grid expansions, because they thought it's gonna need that much capacity when water was free. Basically, free water ain't happening because people are wasteful garbage." kaszak696
Not only helps life quality but it makes solid economic sense.
"Period products and contraception." atomic_blue
"This. Think how much money we could save as a society by making contraception freely and easily available to poor women and men who lack access but do not want to have children."
"That's a lifetime of Medicaid, education, and social security fees prevented all for the cost of a birth control prescription and a cheap condom." Wrong_Coast
Free trials that don't stay free…
"Free trials on everything. It should be against the law to collect credit card info, contact info, data, etc if they're offering a free trial." shaka_sulu
"My cousin would use a gift card to sign up for a trial, and then make sure to spend the card before the trial was up. Because some companies will automatically charge you at the end of your trial and make it near impossible to cancel."
"I simply refuse to give iTunes my updated billing info because I accidentally took the 1 year trial of Apple TV, never used it, and can't figure out how to cancel now. So now I just keep getting emails that they need a new credit card to bill me for that, and I'm like nah, you keep that expired card number." SmallTowneBoy
Accessibility is necessary and legally mandated.
​"Education for the Deaf and disabled. My son lost his hearing at 18 months from bacterial meningitis of the brain blood and spine and then a secondary brain/mastoid infection. I live in New Hampshire where you are nothing short of f**ked if you're Deaf."
"It took us 5 years in a lawsuit to finally get the school district to pay for full funding for a school for the deaf for my son (to the tune of 86.7m for k-12). I live in New Hampshire where they do NOT have a Bill of Rights for Deaf and Hard of Hearing Children. Deaf children are born with the same ability to acquire language as any other children, and deserve the same chance to acquire language."
"Deaf children have the right and the capacity to be educated, to graduate high school, to obtain further education, and to pursue a career. To achieve this essential goal, all families of deaf children have the right to appropriate early intervention services as well as quality family educational services. These families have the right to accurate and comprehensive information, including access to state resources to help their deaf children reach their full potential."
"Deaf children have the right to acquire both English and American Sign Language (a natural visual language). Deaf children can acquire both of these languages simultaneously, with the support of intervention services prior to entering school and reinforced within the school system."
They continued with their experience…
"Deaf children can fully access education and society. This means every deaf child must have full access to all information, specialized personnel, school programs, social activities, and extra-curricular activities. Communication skills and/or modes by themselves do not equate language proficiency."
"Deaf children have the right to qualified professionals proficient in developing the child's acquisition of language throughout the early intervention and school years. To ensure this right is fully protected, deaf children must be assessed on a regular basis by qualified language acquisition professionals."
"Deaf children require settings that uitilize a critical mass of language peers to ensure age-appropriate development of learning, emotional and social skills.Deaf children require interaction with deaf adult role models to internalize their self worth and visualize their potential."
"Deaf children have the right to succeed. And yes I was right when I told you $86.7 million I live out of state, The school district had to pay after a lengthy lawsuit. His school is about 2.7 million a year. This includes all audiologist appointments, 1:1 ASL aid, transportation which is about a two hour ride there in 2 1/2 hour ride back and the summer school program."
"It is a medical facility. I know that does not add up to the 86.7 million but with taxes being out of the state, in-home respite care, medical doctors on staff it does add up. Also we had five years worth of lawyer fees that the school ended up having to foot once we won."
"My son is projected to go to the school until he is 25 however I do not see him staying at Beverly school for the deaf more than a year my son was completely Nuro typical before he lost his hearing. He has been deprived of language for five years now because New Hampshire does not believe that sign language is a language." crazydogbabymom
​Healthcare instead of so much profiteering…
"Insulin, especially in America." WarCrimeFunder
"Yeah, I'm a type 1 diabetic and I see the issue with insulin being brought up frequently these days. I fully support it being free, but I'm confused as to why it's the go to every time this question is asked. Why not any of the other drugs that people take daily that keeps them alive?"
"Cancer treatments? Having to choose between dealing with an illness that could kill you or going to a hospital to be bankrupted? T1D is such a small population in the US that it's amazing it's being brought up so much." _breadpool_
​"I think the reason that insulin is always brought up is that profiteering is basically the only reason it's as expensive as it as. Crazy new cancer drugs or whatever could still be trying to recoup their costs of development, whereas there hasn't really been much development when it comes to insulin."
"For example, Lantus should, by rights, have gone generic in 2015, but through various patent tomfoolery that's been extended to at least 2028." gritherness
Paying just to go into work…
​"Parking at the hospital you work at." LimpBrilliant9372
"Not just America. The UK charges hospital employees for parking in their carpark in some places too. Horrendous." RelativeStranger
No expensive funerals here please…
"Death. There should be an option of going to the dump and uneventfully dumping the body. I just want to be thrown in the f**king bin, any money that's spent on my funeral should be going to support my daughter and wife. People can celebrate the life or morn the death of the person at a pub, a home or whatever." rastika
We all need more education…
​"Scientific publications. Yet, big publishing companies charge for them (without compensating the writers may I say)." Braincyclopedia
The things that people feel should be free aren't the frivolous items that many would expect. It's the things like healthcare, clean water, and other necessities of our daily lives. Perhaps someday we'll find ways to come together and make the accessibility more realistic.
Want to "know" more? Never miss another big, odd, funny, or heartbreaking moment again. Sign up for the Knowable newsletter here.
Keep reading...
Show less
Sometimes an actor/actress comes along that is able to reach the audience on a deeper level due to the sincere portrayal of their roles. The actor that immediately comes to mind is Robin Williams. Although it is difficult to pinpoint which of his roles was the best because truly they all seemed made for him.

His genuineness shone through in Patch Adams and left us all with a tear in our eye. One of the best castings still today. The quality of casting made the film impactful and gave life to the characters. Which is something all directors strive for.

One Redditor wanted to hear what other people thought were stand out matches of actor/actresses and their casting.

Acceptable-Driver-99 asked:
"What actor/actress was 100% right for the role?"
Keep reading...
Show less
Sometimes shelling out the extra cash for better quality is totally worth it. When it means those boots will last three years instead of three months, I'll happily spend the extra if I have it. It costs money to keep replacing cheaper items repeatedly. Hobby items tend to be higher priced as they tend to be more luxury items.
That being said sometimes the prices are jacked up high not because of quality…at the root it's just capitalism. Things like skyrocketed rent when investors own a significant portion of properties, the high rates of insurance costs that still leave people paying heavy out of pocket expenses for medication, or even the increasing cost of food are all things people today are concerned about.
Redditor dlo_2530 wanted to hear the things people found to be outrageously priced. They asked the online community:
"What is expensive for no reason at all?"
The pain of art supplies…
"Art supplies at art stores. I bought an exacto knife with no extra blades for 14 dollars at my local art store just to stop in a discount auto parts store a week later and find a three knife kit with 10 extra replacement blades for 4 dollars."
"For an added kick in the pants the cheaper blades are sharper and last twice as long." canal_banal
Those $5 bottles of water add up fast…​
"Anything in an airport." Librarywoman
"One of the reasons the Portland airport keeps winning "Best Airport" awards is that PDX requires street pricing, so food, books, gifts or whatever must cost the same as anywhere else in the city." Mackin-N-Cheese
A conspiracy going unseen?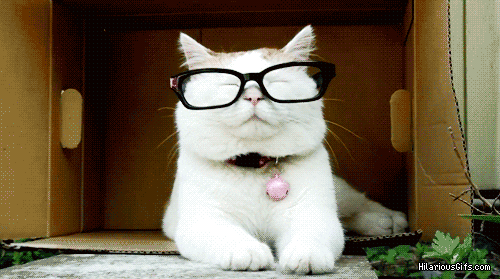 Frustrated Cat GIF
Giphy
"Glasses.This industry's a joke." ​​unlikelytom​​
"Luxoticca is a conglomerate that owns the vast majority of the brands we all know. So they just jack up the prices. It's pretty ridiculous." appleparkfive
U.S. Pharma killing people through price gouging…
​"Insulin." Gubble_Buppie
"I'm a Type 1 and I am so thankful I get an exemption here for prescriptions! I couldn't imagine the stress of if or not you can afford insulin to survive. Sickening." Ninety-Five19
These Conspiracy Theories Are Easy to Debunk | George Takei's Oh Myyy
The rental market…
"Housing. My apartment complex is charging over $2,000 for a 2 bedroom because of 'high demand'. Meanwhile 3 apartments near me sat vacant for months until they found people willing to rent them for that much." OrdinaryRage
What exactly does it cover?
"Health insurance." alexjfxwilliams
"When I moved to the states it was explained to me how the system works, with co-pays, deductibles etc. I had previously thought "insurance" was the thing where you pay some money every month and then if your insured thing breaks or is stolen or whatever then the company takes money from the pool and buys you a new one. Apparently I was extremely naive." mrs_peep
Such a horrible history in these gems…
"Diamonds. A few companies own nearly all the world's diamonds and they purposely make the price high so they make more profits and the consumers cant go anywhere else." olileoli
Dental care is healthcare…
​"Dentists. (Not free in my country)" Unicornblaster00
"I am a dentist. I can't believe the price of care. My office is average in price compared to the region and whole US. I choke asking patients to spend 5 k to replace a tooth." Itrout59
Wedding prices…
"Anything wedding related." kurt_go_bang
"When my wife & I were looking for a wedding venue, there was a place we called and they quoted us $200 a day. When I made the mistake of saying it was for a wedding they said 'oh for a wedding it's $800 a day.' No reason. If I hadn't told them, we could have rented it for $200 and done everything the same." Prossdog
These made us vice grip our wallets. It's sad when basic necessities become so expensive contrasted with wages. Buying local is a great way to get quality items you need without buying into the corporate manufactured price increases.
Want to "know" more? Never miss another big, odd, funny, or heartbreaking moment again. Sign up for the Knowable newsletter here.
Keep reading...
Show less
The cliques and labels that come with middle and high school can be socially rewarding or make your time in school feel unbearable. School in the early 2000s could be brutal. At least for the brainy kid who didn't fit all the norms. I was famous mostly for being the weird chubby kid.

I remember having conversations and pretending to not be as smart as I was because I didn't want to stand out anymore than I already did. Transferred schools once in middle school because bullies got so bad. Fast forward though and I love my curves, my mind, and now it's mainstream and "cool" to be nerdy. I love my life.
Keep reading...
Show less