Sex in the workplace is a problem.
Everybody sees it. Eventually.
The glances.
The stolen moments.
It's all on display.
And the one lesson I've learned most assuredly is... you can't hide the attraction for long.
My best advice... be cool. Ignore one another.
And even that can be a sign.
Redditor IndependentSwimmer67 wanted to discuss the times we've all suspected the scandalous relations of coworkers, so they asked:
"What are the subtle clues that indicate two coworkers may be involved in a secret sexual relationship?"
The number of co-workers I've witnessed have flings?
I could write books.
Scandal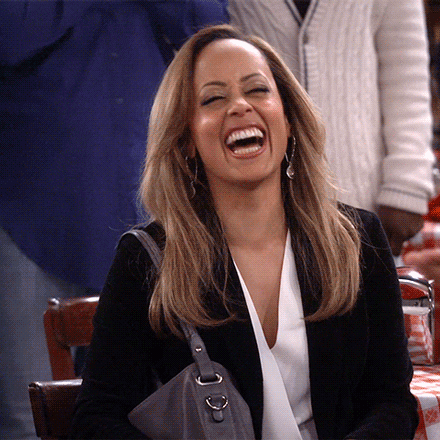 Season 1 Lol GIF by NBC
Giphy
"They laugh just a little too much and a little too loud at each other's jokes."
GetOffMyLawnFFS
"They stare just a little too long…"
Meta_My_Data
Rimshot
"The new 17 year old kid where I work was overheard saying 'there's no way that Rimshot and the kitchen manager don't have something going on. You see the way they act around each other?' Me and the kitchen manager have been married for 12 years."
rimshot101
"My wife had that moment at her work. Patient transporter always stopped by and chatted up the unit clerk. Only 3 people in the department knew they had been married for decades."
DrunksInSpace
Disappear
"Always going to lunch together. Both call in sick or on vacation at the same time. Disappearing at the same time during team building or company functions. Both are working late. Leave work at the same time. None of these are conclusive but should create suspicions."
Impressive-Offer-404
"I worked in a place years ago with two co-workers who'd always disappear together for lunch and come back two hours later with McDonald's that they then ate at their desks. Not terribly subtle."
JimTheJerseyGuy
HR Ladies
"I had a boss who I was almost certain was having an affair with one of our HR ladies. They would always sneak off to go chat together, they'd go smoke together, they took lunch together every day, she'd go hang out in his office. They were both married."
"Her husband got offered a job at the company and I remember when my coworker learned about it he was like 'really?' And gave a wide-eyed glance and a nod over at our boss's office. So I wasn't the only one who thought this. As soon as her husband came to work there, all the visits stopped."
SweetCosmicPope
Restaurant Life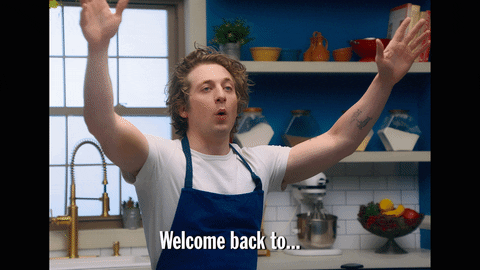 Tv Show Hulu GIF by The Bear
Giphy
"Check to see if they have both significant others, if the answer is yes than they are probably doing it. Especially if it's a restaurant."
NotGlumExamination
"If it's a restaurant, significant other or not, they're f**king. - 25 years working in restaurants."
sam_the_beagle
Oh, the restaurant life. Sex and food = Scandal.
Let's Play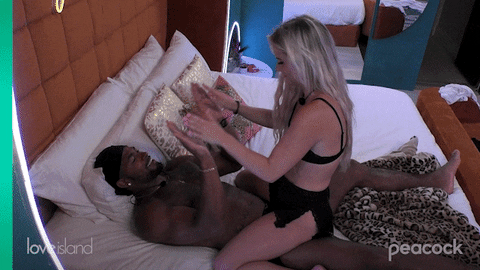 Love Island Couple GIF by PeacockTV
Giphy
"They don't work in the same areas but are constantly together, looking at each other too much plus referencing conversations they had outside of work. They are a little too playful."
Shepard_of_fire_124
"AGAIN?"
"There was a rumor at my last job that I was sleeping with one of the cashiers. The rumor got started because she was my best friend and I would give her a hug every morning when I saw her. Most people assume men and women can't be just friends, so obviously hugs equal sex."
"The moment I found out about the rumor I texted her fiancée and said 'Apparently Haylee and I are having an affair. It came as quite a shock to both of us, because we had no idea.' He though it was pretty funny. When I told my wife, she said 'AGAIN?' This isn't the first time a rumor like that has been started about me."
DieHardAmerican95
Oh Emma...
"Frequent eye contact, conversations that revolve around flirting, slight touches."
Inside-Currency9002
"One time we were in a meeting with just the newbies doing training (no management) and one of the girls very lightly brushed the arm of the guy next to her while getting a pen or something and this girl Emma just stops and shouts 'WHEN DID YOU TWO START SHAGGING?!'
Wind_Yer_Neck_In
How Strange...
"My wife was pulled aside once by her religious boss who pointed out that he had noticed her leaving the building at lunch times with a strange man and that he didn't think that it was appropriate knowing that she was married."
"What he didn't know was that the 'strange man' was me. We happened to work for different companies on different floors of the same building. Some times it's best to keep out of other people's business."
MickSturbs
Hang Ups
"I worked at a law firm a while ago and one of the partners and the receptionist were having an affair. Both married and the receptionist became pregnant. I'm not entirely sure who the kid's father is. But the way I could tell was that I was her backup coverage so any time she needed a break I would cover. The partner would call and either ask for his secretary and hang up before the transfer happened or say nothing and hang up. They both divorced their spouses and are now married."
naturalguy38
We Notice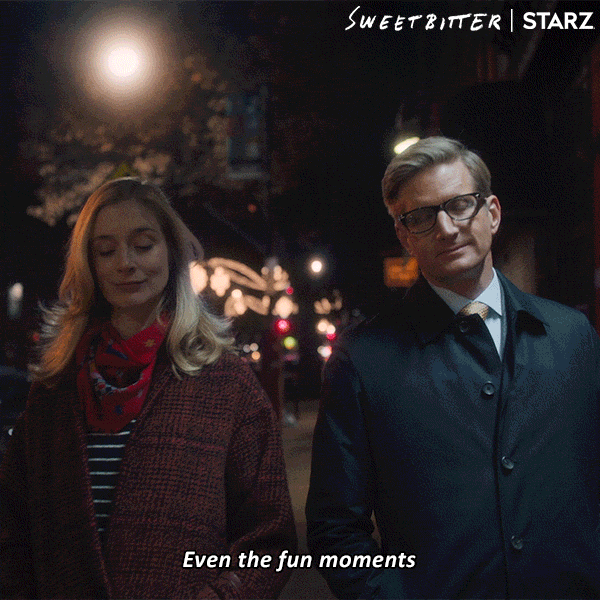 Season Finale Moments GIF by Sweetbitter STARZ
Giphy
"When it happened at my old job we started to notice when their lunch breaks started to align and they both walked out of a private room together everyday. They were both on their cell phones at the same time and refused to really talk to each other in person."
sunshineandcats21
The signs are there if you look closely enough, especially in certain jobs like restaurants.
Do you have any signs that we missed or funny stories to share? Let us know in the comments below.
Not everyone has the luxury of working in a safe environment.
Rather poignantly, most of the essential workers, who continued to report to work as the world shut down during the pandemic, often had to report to very dangerous conditions.
And while we'd like to think that the people who are responsible for ensuring the safety and well-being of these employees will make sure nothing happens to them, that simply isn't always the case.
As many people have witnessed, truly horrific accidents take place at work more frequently than we think.
Redditor Andyman_11 was curious to hear about the absolute worst workplace accidents people have witnessed, leading them to ask:
"What's the worst accident that happened at your workplace?"
As If One Time Wasn't Bad Enough
"Not my story, but my dad told me it."
"A man got his arm stuck in a machine, which degloved his arm."
"After he recovered, he was showing the safety people how it happened, and he accidentally degloved his other arm."- nugget_the_third3
Before You Eat Those Fries...
"Working at McDonalds, a girl slipped walking past a deep fryer and her hand went deep into the fryer."
"The manager wrapped her hand in a cloth, when she pulled it off to put in water all of her skin came off."
"We were still made to work so we walked off, they were even happy to keep using the fryer after it!"- Reasonable_Slice5324
Sometimes It's Their Own Fault
"Working for a specialized trucking company, a fellow driver lost control fully loaded going down a winding mountain road."
'The truck tipped over, slid across 2 lanes of oncoming traffic and landed in a field."
"Truck and trailer were absolutely demolished, cab was flattened, and the driver (a huge MFer) crawled out the back window without a scratch."
"$400k unit wasn't even recognizable."
"Guy was fired when insurance pulled the ECM out of the rig and found he was going over 100kmh around a 50kmh corner and didn't even touch the brakes."- Barquebe
"Man fell 75 feet due to standing on the wrong side of the pipe he was cutting."
"You ever see those cartoons where they cut the branch while standing on the branch?"
"He was cutting from inside and everyone thinks he just got disoriented."- R3DLOTU5·
Bizarre After Effects
"Guy fell 15' and landed on his head."
"He lived."
"It fixed his lazy eye and he's still with the company."
"He became very irritable, has violent outbursts and is a lil psychotic but otherwise perfectly ok."- Oneinsevenbillion75
Choose Your Smoking Breaks Wisely

"Had a corn starch dust explosion at a previous job."
"And no it's not previous because I caused it lol."
"A truly stupid guy decided he'd sneak a cigarette break in basically the worst place he could."
"He came very close to death for his stupidity and could have taken others with him, but thankfully he was the only one seriously injured when the dust went boom."
"That night I was pretty far from the boom area doing vacuum decay testing on completed bags of sugar substitute."

"I was uninjured, but it definitely scared the sh*t out of me."- LaReinaTormenta
They Call It Protective Gear For A Reason

"Teenage girl cut off her finger after refusing to wear the cut proof glove because 'it was ugly'."
"Follow safety protocols folks."- the-cosmic-kraken
So Many People's Worst Nightmares
"When I worked at a grocery store a guy lost his thumb in the meat slicer."
"Worst part is, because of the blade it went flying and they couldn't find it soon enough to reattach."
'Deli was closed for 24 hours."- Mryan7600
Not Always Causing Physical Harm
"Worked in a grocery store as a teenager."
'My coworker (and still friend) was lowering a huge pallet of 1L apple juice tetra packs and the whole thing tipped from like 20ft up."
"Thousands of liters of apple juice flooded the whole back of the store."
"It was super hot that day and it just smelled like intense hot apple juice."
'We had the worst ant problem forever."
"Thankfully nobody was hurt but what a godawful mess."- permacloud
Wearing Your Hair Up Is As Stylish As It Is Safe

"A girl with long hair leaned down to check something near a fast rotating piece of machinery and got it caught."
"It ripped a good chunk of her scalp out."- EntertainerOk9552
Don't Rely On Workman's Comp
"At Walmart, an assistant manager had a heart attack in the break room."
"When she was taken away and treated she disappeared from work for months, and when she finally came back."
"Walmart management decided to put her outside in the hot California summer heat to be a greeter."
"When she refused they didn't care and she quit."
"Every single person on my team was saying they probably did it on purpose and wanted her to quit."
"Really f*cked up and it's probably true."- Filthy_pilgrim
At Least He Was A Good Sport...
"I watched a guy, who pinned his safety guard back on his Skill saw with a nail, lay the still spinning blade right into the meat of his thigh."
"It went right in."
"I almost passed out when he yanked it out. "
"He was in shock and laughing about how the blade was so hot it cauterized the cut, so not much blood."
"He then got into his yellow Bronco with a bad clutch and drove himself to the hospital."- Spodson
Why Updates And Refurbishments Are Necessary
"Hydraulic ferry doors were forced open to let cars out, pins snapped and doors slammed shut on an employee."
"They survived but it wasn't pretty."- PlantBagWood
Texting While Moving Is Dangerous
"A crew was walking a plane out to the flight line and a guy got his bottom half squished underneath the wheels."
"Texting and not paying attention was suspected to be the cause but that's not confirmed."- niciswan
"Safety First" should not simply be a warning or guideline for employees to follow.
But rather a basic standard for any workplace putting their employees in dangerous situations to uphold.
Most of us have worked somewhere or attended a school where there were some ridiculous rules in place.
Nothing might bring us more joy than to see some of those rules backfire.
To have a laugh, Redditor TabblespoonFarmer3 asked the sub:
"People of Reddit, what stupid rule at your work or school backfired beautifully?"
The responses their fellow Redditors came up with were simply glorious.
Micro-Managing the Clock
"A boss was worried we were 'stealing time' by using the bathroom for too long. So being the nutjob he is, he locked all the bathrooms in the building except the ones he could see from his office door, shut off water to them, put out-of-order signs on them, and he would sit there with a stopwatch timing us between walking into the restroom and walking out (these are all one-at-a-time restrooms) and then would call out the time."
"This was STUPID over the top and almost positive is illegal but he never made a policy officially restricting bathroom time... he just wanted to make everyone feel uncomfortable if they took too long."
"I discovered that with my height, it was really easy to go through the drop ceiling and over the half wall and I was the only other person using the men's besides my boss, who is short... so I went in... locked it from the inside and did my business and climbed out the ceiling leaving the door locked so my boss could not get into the bathroom when he needed to go and was forced to use the ladies... which led to our female employees complaining that he was taking too long in their bathroom."
"To this day, I don't know if he ever figured out how I was doing that."
- geoffbowman
"My boss started putting 'all staff required to start 15 mins earlier than indicated' on the roster. I started keeping track of my unpaid overtime and stung her for three paid days off. That's not required anymore."
- muthaclucker
"I worked at this company that had mandatory 1-hour lunch breaks. Since we ate on the premises, our lunch break was often 15 minutes or so."
"We tried negotiating having shorter lunch breaks so we could leave earlier and beat traffic. The next day, an e-mail was sent from the owner stating the fixed work and break hours for the whole team, and they were to be followed with no exceptions."
"Cool! Next week, a big client called about halfway through our lunch, and nobody moved. It rang and rang until the said owner took the call, talked to them, and immediately came to scold us. 'Sorry, boss, as per your rules, we are off until 1 PM, no exceptions.'"
"A couple of weeks later, we did some work on-site for the same client. They were, to be honest, one of the coolest clients I ever had in my life."
"They took us out to lunch, and while talking we ended up relaying the owner's rule. They had a big chuckle over it, and while the project lasted, they made a point to always call while we were at lunch break just to annoy the owner."
- LGMHorus
"A place I used to work had a rule that executive-level staff needed to be contactable when on leave, so they had a section on the leave form for the address of where you'd be staying and a contact number."
"Some knuckle-shuffler in HR decided it applied to all staff and the shenanigans began. People would put down the address and phone numbers of sex shops, sports grounds, and medical clinics. I gave the latitude and longitude of the place I was going camping and the UHF frequency channel my radio would be tuned to."
- Flight_19_Navigator
"My company used to be a small startup. In my first year, I was the Project Manager and Architect for a global system rollout."
"I put in my vacation days for 'Burning Man' six months out (in February), and my PTO was approved. Then a few months later (~June) my boss (who had been head of the IT department) got a new boss (new head of IT)."
"With a month to go until 'Burning Man,' the new head of IT told me that my project rollout was too important for me to be uncontactable at all and that I would need to take a satellite phone to 'Burning Man' or my vacation would be canceled."
"We were still three months from going live but he decided that we were at a critical moment that I had to be available for."
"However, neither my boss or the new head of IT wanted to carry out the daily $18/minute satellite phone calls with me, probably because they knew it was violating some labor law. So they got one of the guys in the London office to call me in the Black Rock Desert each day."
"I said I wouldn't take the calls before 1 PM, which was 9 PM for our man in London. Every day he called, he had had a few beers, and didn't give a s**t about project updates, he just wanted to know what parties I'd been to and what art I'd seen."
- blue-mooner
Questionable Measures of Productivity
"Management decided that lines of code written per week were a good metric for determining software engineer productivity."
"You want a 3-line function stretched out into 50 lines? I'm your captain."
- smares21
"Not mine, but an old roommate of mine was a senior developer for a small company. It was an open secret that one of the other senior devs, a guy who had been there since the beginning, would sometimes spend time looking at plastic surgery photos, before and after shots, photos of active procedures, etc."
"He did it enough that people would poke fun at him about it, but he didn't seem embarrassed about it, and it wasn't harming anyone."
"Well, one day a project manager said something to the CEO about this guy's ongoing plastic surgery obsession, and the CEO flipped. He said that going forward, no one was allowed to use their work computers to access external websites AT ALL."
"Anyone who's ever been a developer knows that half the job is googling stuff, so this policy pretty much halted productivity in its tracks."
"It only lasted a day before the CEO retracted the rule, but let everyone know that their browser history would be monitored going forward. After that, no one really changed their behavior, they just started remotely accessing their home computers to browse instead."
- Salsa__Stark
"I worked at Starbucks for like 5+ years before and during undergrad and at one point our district manager thought it was a good idea to implement a 'just say yes' policy, where we literally weren't allowed to tell the customer no."
"It lasted for about three months and in that three months, our unaccounted product and waste went up over 300% because when the system didn't have a way to punch in a customer request we had to just do it anyway."
"We also got complaints from stores in surrounding districts because they had angry customers who were requesting things that were against local food service code, and told them that we did it for them at our store."
"I knew exactly how that policy was going to play out and I just laughed every time management was freaking out about the problems it was causing."
- yunglilbigslimhomie
"My spouse's workplace realized they didn't have a policy about sending sexual images or jokes as part of their email acceptable use policy, so they added it."
"Except they made it a firing offense to send or receive sexual content (I think the intent was to stop people from subscribing to such content). They also said that your access would be immediately revoked until a determination was made."
"So someone got fired for something else and decided to send their whole management chain a graphically sexual image, then report it using the anonymous tip line. IT got the report, concluded they did indeed receive sexual content and did as required: suspended all the involved email accounts, including the Senior Vice President's."
"The policy has since been reworded."
- loljetfuel
"The bottom floor of my secondary school was a square that had a corridor all the way around. After some incident where a kid got knocked over, they implemented a one-way system."
"Unfortunately, they were Very Strict on enforcing it. If you accidentally walked past your class, you couldn't just turn around. They seemed very proud of their new rule... until everyone started showing up late for class because they had to do extra laps of the bottom floor."
- FrosnPls
Saving Money
"My old workplace had a control freak bean (money) counter."
"At one point, she decided that any purchase of equipment must come with documentation showing that we had searched around the internet and could prove we got the best deal. Honestly, it was unenforceable, so our supervisor just told us to ignore it and that he'll deal with the backlash."
"So one day, I had to buy some tools for the workshop, and I happened to come across a bunch of coolers on sale. It just happened that we needed coolers to transport stuff, so I bought one."
"I brought it back, we measured it and found it was the perfect size for what we had planned."
"It turns out that time, the bean counter was watching us. She came strolling into my supervisor's office with a printout from Amazon and the boss in tow, saying that she had found a similar cooler for cheaper."
"My supervisor took a look at the printout. 'So you found a cooler that's 2 dollars cheaper.'"
"'Yes!'"
"'How much time did you spend looking this up?'"
"'Just one hour of work.'"
"And you think [our employee] should have spent one hour of his workday shopping for coolers?'"
"'Yes!'"
"'You do realize we pay Rum $17 an hour? We needed three coolers. Right now, he grabbed those coolers while out on a supply run. And you'd rather have him spent an hour of his day, at $17 per hour... to save $6?'"
"'And while we're at it!'" The supervisor pulls out a broken vice grip from under his desk. '... this is the Cheapo brand vice grip you approved. Now, this is fine for your regular at-home needs, but we're a workshop and need some quality stuff. We have been using a Goodstuff brand vice for 3 years. Cheapo lasted six months. Do the math.'"
- Rum_N_Napalm
​"I worked for a consulting company, traveling Monday through Thursday somewhere in my country. We had a pretty good hotel allowance (enough for 5-star hotels) and a great rule: if you stayed with a friend, you got an allowance (about a third of the hotel allowance) to buy gifts for the host."
"I got the rare treat of a 6-month project in the town of my best friend from childhood who was going to university. We made a great arrangement: I would crash at his place and spend the evenings drinking beer, watching movies, and playing video games. In return, I used the gift allowance to order dinner for the two of us."
"After submitting my first expense report, I was told by some HR drone that the gift allowance was supposed to not be used for food for myself."
"So I booked a room in a 5-star hotel, was upgraded to a junior suite because of my rewards status and invited my friend to evenings of beer, video games, and room service."
"After my second expense report, the project manager asked me about the tripling of the expenses compared to the first report. After explaining the situation and pointing out what sum of money it would mean over the six months, he got in contact with HR..."
"Two days later, the rule was rescinded. The project even got my friend (the then newly released) PS3 as a thank you for letting me stay with him."
- alphager
"I was working as a medical assistant at a private practice medical clinic. Our clinic manager wouldn't allow the new receptionist to drive to the bank to deposit cash. Made her walk carrying the money bag so that she couldn't 'drive away with the money.'"
"Bizarre. I know. That went on for a few weeks. Then the receptionist was mugged and over $1,000 in cash was stolen. She was allowed to drive after that."
- IndyMazzy
"The dealership I was working at decided they wanted to save money by not having the cleaning crew come in after hours. People started leaving the dealership to go home to go to the bathroom because they were disgusting."
"I lived pretty far away so I would just go use the General Manager's private bathroom."
- Jeheh
"We couldn't buy drinks at lunch with cash money, had to buy some vouchers. They were just cheaply made laminated pieces of paper."
"This was 2001, I was 13 and bored. Scanned the vouchers and printed them out on paper that kinda matched the color of the vouchers. and laminated them myself. They were horribly made and not even the right color on the backside. Also crudely cut out."
"I 'made' about a hundred of them and passed them out after I tried paying with them for myself and encountered no problems. Made some new friends and upped production."
"It took them about three weeks to find out but by then the fake ones had intermingled with the real ones and had already been resold to students via the student office. About half of the vouchers sold were fakes."
"Drinks were cash only from then on. They had no choice but to accept the fake ones for a little while longer though, as they had sold and charged for some of them."
- VloekenenVentileren
The protocols that are often set up at workplaces are questionable at best, but the stories told here are truly laughable.
Do you have any similar experiences with workplace or school rules backfiring? Sound off in the comments below.
I spent most of my adolescent and teen life making money from babysitting and tutoring, so I was really excited when I got a job as a hostess at a restaurant. Not only was it at a place my friends frequented, but I would finally be able to relate to all the people who had jobs at a real company.
I worked at that restaurant for a year and a half, but it only took me a month to learn that once I left, I'd never again want to serve.
Hosting is grueling. You have to be on your feet for hours at a time. The job also sours your outlook on people in general. Guests are rude, or they ask you to make a modification and scream bloody murder once you do it. They ask you to move to another table, and you accommodate them, but then the servers get mad at you for adding to their load or taking away the potential of tips.
Now that I'm removed from that situation, I mostly think of the good times. However, whenever someone asks me if I'd ever host again, I have to stop myself from laughing in their face.
Redditors faced the same plight with certain kinds of jobs, and were only too eager to share what those jobs were.
It all started when Redditor figinjosejospe asked:
"What's a job or profession you'd absolutely never take?"
Ring, Ring
"I will never work a call center again."
"I did it for two weeks and quit."
"You essentially cold call people, and they hate it. 90% of the time no one ever answers, 9% of people that do just yell obscenities at you, and the 1% that actually talks with you will hang up after finding out you're selling sh*t."
– gowol46265
"Call center, I don't like to annoy people and be yelled at"
– Alaskina
"I did this for like 3 days and I quit. I was tricked. I thought I'd be an assistant and after 2 days they gave me a phone and headphones, list of people to call... worst few hours of my life. I of course immediately quit. I did not have a job for another 2 months but I'm so glad I quit."
– Dry-Comb5708
Ooops
"Anything with responsibilities that are too serious where if I f**k up someone dies or I ruin their lives (doctors, lawyers, politicians etc)"
– ceeyaz
"I quit nursing school over that same fear."
– InterestingMethod722
No Temperment, No People
"Teaching. Wouldn't have the patience for it."
– LucyVialli
"Similarly I couldn't be a Doctor. I wouldn't have the patients for it."
– skrilledcheese
Never Again
"I'll never go back to customer service"
– Caturix6
"Same here, worked for one year. Never lost so much faith in humanity in my entire life up to that point."
– deprimeradblomkol
"It's a curse because no matter what I tried to apply for, the recruiter would see my past customer service skills and they're like "I think customer service would be your best fit!""
– utopicunicornn
No Rest For The Weary
"Anything in fast food."
"Workers get treated like sh*t by management and customers, and they're underpaid for the amount of work expected of them."
– Deleted User
"Leans against the wall for 3 seconds."
"Manager: Screeching."
– rockets-make-toast
The "Ick" Factor
"Sewage work. My disgust sensitivity is too high for that."
– Middle-Struggle3207
"theres a wall of sh*t coming right at you!!"
– karmagod13000
"My stepdad was an electrician at a sewage treatment plant and he used to tell a story that a colleague of his had to do a "dive" suited up in roughly scuba gear into the sewage to make some repair"
– randallwade
Life Or Death Homework
"Definitely would never be a lawyer, my parents are lawyers and have watched so many other lawyers die young because of the stress of the job. If you think about it, it's like having homework for the rest of your life only some of the most important decisions rely on your ability to argue. It's a bunch of paperwork and court dates, I don't know anyone that enjoys being in court. It's a glamorized profession but in reality it's very hard to get rich in and it's a even harder profession for women. Notice most of the rich lawyers you see are old white men. I would argue it's one of the worst jobs."
– Reddituser0857
"Spot on. Been a lawyer for more than a decade. It is never ending homework assignments."
– WillSimp4Roast
Looking For A Purpose
"Security guard or some sort of a doorman / receptionist at a place where hardly anything happens."
"There aren't many things worse than doing absolutely nothing for 8 hours per day."
– Scuka1
"Can confirm. When I was 18 I worked in a place that paid amazingly well and all I had to do was show up and play chess and chain smoke cause there was never anything to do. It was awesome for about a month, after that I was so bored and felt genuinely useless. Like all I was contributing to society at large was taxes. Sucked after a while."
– Latter_Ostrich_8901
The Service Industry
"Waiter. I'm 100% sure I would break so many plates and glasses that at the end of the day I'd be oweing the restaurant money"
– SlashingManticore
The Truth Sets You Free
"I worked at a telemarketing place for less than a week. It was the worst job I have ever had (and I once worked at a dairy unloading and cleaning the delivery trucks after they were done, in August). It was in the '90s and there was a script specifically designed to trip people up and agree to changing their long distance provider. After the second day I'd just tell the people, "Yeah, I'm captain scammer, calling from Scammy McScammers long distance service, do you want us to rip you off and change your service without your knowledge". Still people would be ok with it."
– Comfortable_Life9173
Heartbreaking.
"Child welfare worker. My father did that as his third and final career and counted the days until he was eligible for retirement. He just couldn't stand it. He was providing a needed service for the community, but got no love from any of the other players. Kids hated him because he was removing them from their (abusive) parents. Parents hated him because he was taking their kids, however justified. Lawyers were endlessly attacking him, and judges liked to crap on the social worker. It's not as if the pay was any good either. That is a job I would never do."
rexep59959
Most jobs are thankless, but that last one really takes the cake!
Do you have any jobs to add to the list? Let us know in the comments below.
When it comes to a job, you need to be happy. Unless you're working part-time, the majority of your weekly waking hours will be spent at work. You'll want to make sure you're working at a nice place doing something you like along with people you can tolerate (or even grow to be friends with).
My first job out of college was wonderful. The office was gorgeous, warm, and inviting. My co-workers were fun and accepting. The fact that conference rooms were named after Harry Potter houses, a wall was lined with Pokemon plushies, and the kitchen was stocked with snacks and a high-tech coffee machine were just bonuses.
Those are known as things to look for.
My second job was the opposite. People quit as soon as possible, the remaining co-workers looked downright depressed, there was no work-life balance or open-door policy, and Glassdoor was riddled with bad reviews.
Redditors know even more things to look out for -- red flags warn candidates from taking a job somewhere -- and they're only too happy to share.
It all started when Redditor Aviliuss asked:
"What are some workplace red flags that scream "don't work here?"
Turn Back
"If all of the other employees look sullen and depressed. If you walk into the office area and feel like you've walked into a funeral service. Nobody's smiling, nobody's laughing. Nobody looks remotely happy or content."
"Just turn around and walk back to your car. That is not a good place to be working at."
– Jasons_Brain
Chug, Chug, Chug!
""Work hard, play hard" = "You won't have a life outside the office, but we'll pump you full of booze!""
– DefinitelyABot475632
"Not a drinker, but decided to give it a go after the place I worked at fired someone that regularly didn't show up for the "optional" binge drinking happy hours. He wasn't a team player."
– too__soon__
Everything Changes
"If a larger company buys your company out but says "Nothing is changing but the name and address that your paycheck is coming from" But then everything changes."
– Gbrusse
"Bonus points if everyone on all sides of the merger was promised different things."
– Heroshade
"It's never true when they say nothing changes (obv). I lived through a merger (the company I worked for bought our main competitor) … they took ages to impose the brand name, change things operationally… to a point they thought that they were off the hook and BAM! They called them one fine morning to announce a restructuration and half of their staff was let go."
– TheMaddoxx
No One Stays Forever...Or At All
"Here's another one: everyone you've interviewed with has left by the time you start."
– singapeng
"F*ck. Yes. I just left a position at a company with 12 employees. 4 people had been there longer than 4 years. Of the remaining 8, none had been there more than 6 months."
– Anonymike7
It's The People
"Honestly, even though my previous job (warehouse) was aching, the sh*tty employees there were worse"
"Imo good coworkers in a hard-working environment >>>> bad coworkers in a chilled out working environment"
– JunketGuy
"On the flipside, if you have the opposite, Stepford-like culture where everyone has a facade on about how great things are, and they heavily push "company values" and pop-science communication techniques into every single email, meeting and conversation, it's also time to run."
"Where employees are not permitted to have their own identity or be critical, the company can't grow."
– seamustheseagull
"It's getting to the point where, if I walk into a business, and everybody IS cheerful, collaborative & the business is clean / running well, it is almost a bizzarre feeling. "Do places like this still exist?""
– goaelephant
Stop. Think. Decide.
"The hiring manager who brought you in quit."
– Sarged117
"I was brought in as an assistant to the manager of an allied health service. Within 2 weeks she quit."
"Until I turned up she had been too busy to realise how ridiculously swamped she actually was and how stressed and miserable it was making her. Once I took some of the load off her and she could actually stop for more than 2 seconds, breathe, and take stock of her situation she realised how sh*t her job and the organisation were. She quit."
"She actually called me a few days after she'd left, almost crying with relief and telling me how much better she felt already. Then she told me to make sure they didn't do the same thing to me."
"It's been 5 months. They have. I'm looking for a new job."
– Fit-Guava-5059
Criminal
"My manager got fired for embezzlement my first month of my first ever job at 16. That entire place was a sh*tshow of epic proportions, I was only there a year and I outlasted 4 managers."
– pigwigge
"Thats a run for the hills sign lmao"
– TheRed_Knight
"Classic"
– Whatsallthefussabou1
Nepotism Makes The World Go Round
"The owners' children are in high management/executive positions"
– secretbaldspot
"I've run into that a lot. In large companies, it's not necessarily the owner but some middle manager has several friends and family members who have gotten hired on as lower level managers and they're almost always worthless."
"I've also worked in a medium small company that was started by a man who was a super hard-working awesome owner but his kids were on the Salesforce and they were incorrigible pr*cks. I knew it was time to get out when the owner was going to retire soon and one of his kids was going to get the job and sure enough the place turned into a hell hole."
– Northman67
Read Between The Lines
""Were like a family""
""Be willing to work in a fast-paced environment""
"This is just code for "we will guilt you into doing things beyond your job, and we are poorly managed""
– Slawth_x
""We work hard and we play hard""
"I once asked for an example of some of the fun things they've done as a work team, and the answer I got was special cookies that were recently brought in. Yeah, I'm sure makes the 55 hour work week worth it."
– hungryjimbo
"If they use the word family at all, and the sentence doesn't start with "we like having enough time off to spend with our", then it's bad."
– YossiTheWizard
The Countdown Begins
"Everyone you meet has been working there less than 2 years and it isn't a startup."
– LeeroyTC
"Or the flip side… I once worked in a place where everyone had been there 15+ years except one other person who had just started 8 months before me"
"Needless to say there wasn't much career progression and the people there were just counting their years (or days) until they retired and didn't give a sh*t about anything"
"Red flag was definitely the newest person training me instead of the ones who were there a long time"
– personofinterest18
I'm definitely holding on to my current job!
Do you have any red flags to be on the look out for? Let us know in the comments below!