When meeting someone you're interested in, it's always best to avoid coming on too strong.
Doing so will likely not entice them to join you for a drink or coffee, but instead scare them away.
This is why it's always a good idea to subtly suggest your interest, by planting seeds and hints.
Of course, you don't want to be too subtle, as then your paramour might actually miss the fact you are interested in them, and move on to someone else.
Then too, some people have trouble taking the hint when it's practically staring them in the face.
Redditor AccidentRare6617 was eager to hear stories from people who somehow missed the obvious signs that someone was interested in them, leading them to ask:
"What's the most obvious hint a girl was interested in you but you missed all the signs?"
If She Wanted To "Study" She Would Have Stayed In The Living Room
"I was invited to her apartment to study on a Saturday night."
"After a little, she closed her door, we were on her bed."

"And we studied a little more until I left."- tryggvi747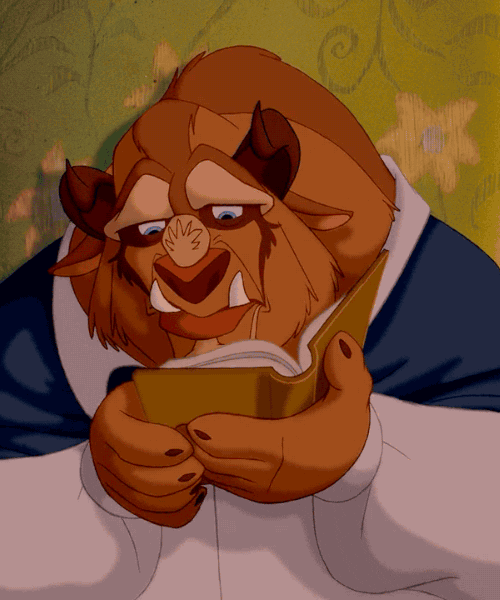 Read Beauty And The Beast GIF
Giphy
Body Heat, Maybe?

"My now wife gives me sh*t about this all the time so it's safe to share here."
"Back when we were dating, it was a cold winter's night and she texted that she was cold and if there was anything I could do to warm her up."
"I offered to plastic seal her windows."
"Yeah I totally missed that pitch."- rcowie
Love And Basketball...
"I ran into a girl who I knew a little through some friends."
"We were talking and she randomly asked if I wanted to play one-on-one basketball with her that afternoon."
"I had nothing else to do, so I said yes."
"We walked to her place to pick up a ball and for her to get changed."
"In her room, she handed me the basketball and then started undressing."
"I excused myself outside the door while she changed."
"She then held conversation with me while she got dressed in my line of sight."
"Then she asked 'So do you want to go, or... ?'"
"And oblivious me said 'Yeah, sure, let's shoot some hoops'."
"In hindsight, there was a lot of one-sided flirting on the court and afterward she again invited me to her place to cool down."
"But I declined, as I was sweaty and I went home to shower."- elevenghosts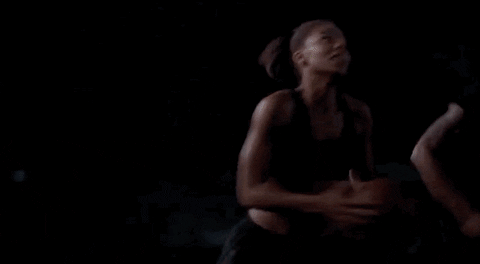 Sanaa Lathan Movie GIF by filmeditor
Giphy
Wait For It...
"Looked up at me while clinging to my arm and stating, 'I could definitely see myself dating someone like you'."
"My brain was like, 'Neat! Maybe one day I'll find a girl who wants to go out with me after all!'"
"She continued this rather affectionate clinging for about a week, constantly holding on to my arm and making puppy dog eyes up at me."

"After that week, my friend asked her out and she accepted."
"They dated for two weeks before they discovered that they were blood-related first cousins."
"Then they continued dating for another week."- cascade_olympus
Good For Her For Being Confident?

"We had been hanging out for a bit and she was talking about how nice her t*ts were, she then follows it with 'maybe I should just show them to you'."
"'Oh no you don't need to do that!'"
"Luckily she really liked me and kept the press on for a few more weeks haha."
"We got married a few years later."- iamStanhousen
In Case You Wondered If It Really Impairs Your Judgement...
"My time to shine!"
"I was in college in the early 90's and sitting in my dorm room alone."
"I was high as hell."
"The hot girl down the hall that I had a crush on and spoke to occasionally came to my room and asked if I would watch her dance routine that was her final for her dance class."
"I was like 'sure' and went to her room."
"The room was dark except for some red lighting."
"I sat on the couch and she put on 'Enigma'."

"This was a VERY clear sign that I missed completely."
"She began her dance."
"She was in a unitard and I was totally hot for this girl."
"She did what I would now consider a personal lap dance for me."
"I was petrified with lust over the whole thing."
"When the song was over she came over to me, about 2 inches from my face sexy smiling and said, 'How was that?'"
"I looked at her and said, 'that was really cool, you'll do great', and left."
"I. LEFT."
"I walked back to my room and left."
"YEARS later I was driving my car to work, just daydreaming, like you do, and that memory popped up."
"I would have kicked myself had I been able to."- Luder714
Maybe She Would Have Been Better Off With 'Diego'?
"I was in a Starbucks in Argentina, and the girl taking my order asked my name to write on the cup."
"She didn't understand what I said, and when I picked the cup up, it said 'Diego', which isn't my name."
"Later that night I was chatting with a cute 20-something girl in the bar and I retold that story, and she looked at me with sultry eyes, her top slightly undone, and said something like 'what would Diego do with me tonight that <your name> wouldn't?'"
"It caught me completely off guard, and I said something stupid in return."
"It was like being in the final minutes of the Super Bowl, being tossed the game winning ball, only to fumble it in the end zone on live TV."
"I've lived with that regret a long time haha."
"What could have been."- tennyson77
They Got The Hint Eventually...

"Back in '84, I was working at this cool department store and this was this shy girl I'd chat it up with."
"I talk to anyone, so it was no big deal on my end."
"I was also a movie nut, so I'd say 'Hey, have you seen this or that?' and she'd give me an exasperated look and say 'No. No I haven't I need someone to go with'."
"I'd be like 'Ah, well, it's a good one'."

"We've been married for 33 years."- The68Guns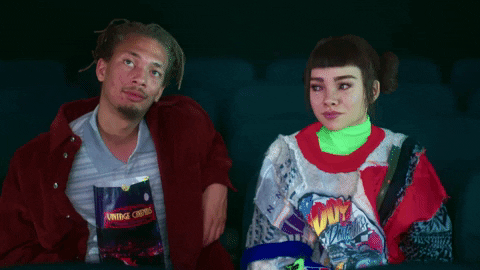 Nervous New Music GIF by *~ MIQUELA ~*
Giphy
They Needed To Be More Into Themsleves!
"In high school a gorgeous girl sent me anonymous love letters."
"I later found out she was the one sending them."
"She also asked me out to this dinner banquet thing."
"We went, but I was so shy I barely said anything."
"She still sent me letters afterwards."
"I had really low self esteem, and made every excuse to myself that she wasn't into me."
"It was like she was holding up a neon sign that she likes me and i didn't do anything about it."- uncultured_swine2099
"Years ago, just chatting with a co-worker day to day, just everyday conversation."
"Then one day, after another normal chit chat passing time casual conversation, she heads out, turns around grabs a pen and she writes her number on my arm and says 'Dude! Call me!'."
"And walked away seemingly frustrated."
"I just kinda stood there with eyebrows raised, my brain turning gears and it clicked!"
"...Oooohh!"- nukomyx
A Joke About Rubbing Organs Is Just Too Obvious...
"As I played the organ, she would turn pages for me and brush her body against my back while moving from right to left behind the organ bench to grab the next page."
"I thought she was rubbing me due to tight quarters between my organ and the choir loft railing."- Back2Bach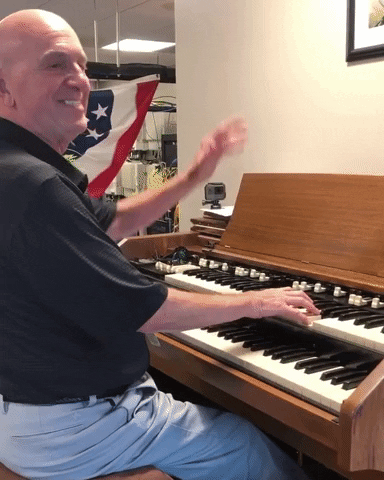 Take Me Out To The Ballgame Baseball GIF by NCAA Championships
Giphy
It's easy to kick yourself in the head for missing what might seem like obvious cues that someone was into you.
Though it's really nothing to be embarrassed about, as subtlety is lost on some.
Then too, it's worth mentioning that maybe the reason you missed the cues, is that you weren't into them?
All's fair in love and seduction...
People are attracted to who they're attracted to.
We really can't control what revs our engines.
Everybody has a type of what they like in another person and what they don't.
Well, most people do.
There are a rare few who like anyone and anything.
One big attraction issue is height, particularly when it comes to dating apps where people can exclude certain heights.
Redditor xanzznax wanted to hear from all the guys who have been unceremoniously turned away because of height, so they asked:
"What is the best response to 'I don't date short guys?'"
I just like to be the shorter one. Sorry.
But... I'm the small spoon.
Nibbles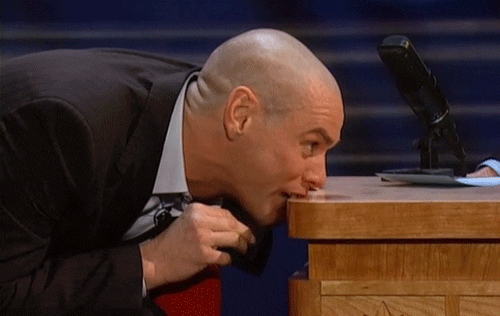 Jim Carrey Conan GIF by Team Coco
Giphy
"Bite her knees."
sudomatrix
"Couldn't reach, went for the ankle instead."
Weaselot_III
No Hard Feelings
"When on Tinder I wrote my height because I know women have preferences (and some dudes will ridicule the tall woman, short man relationship)."
"When I matched with taller women who also wrote their heights, I would always ask if they where ready for this kind of long distance relationship. They always responded with a laugh, and if they didn't want to date, no hard feelings, they don't owe me anything."
Dudelison
LOL
"Adding in a non self-deprecating joke is helpful because it implies you know your height & that some women have preferences but you're still confident and you haven't made it your identity. It shows you have a sense of humor which is very attractive."
"Some shorter people have an insecurity complex and this is what gets in their way of dating compared to the actual height, and when they're like this they're typically unaware that it's their personality that's doing them in but blame it on the numbers."
Liberty53000
Is what it is...
"If a woman says I don't date short guys it's understandable, a man might feel a bit insecure. I'm not short but I'm skinny and I've had many women say things about my size and I'm still a bit insecure about it. I don't let that insecurity become a problem anymore. I'm of the mindset that I can't control how I feel, but I can control how I react to my feelings."
jwright24153
POOF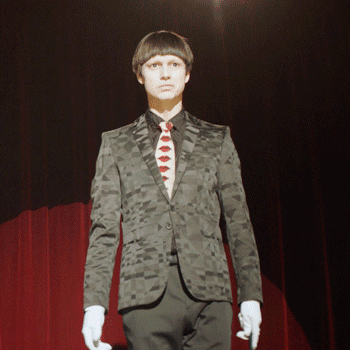 GIF by VPRO
Giphy
"Laugh loudly, disappear with the use of smoke bomb."
steroboros
If we could all just "Poof" away in difficult situations.
Warning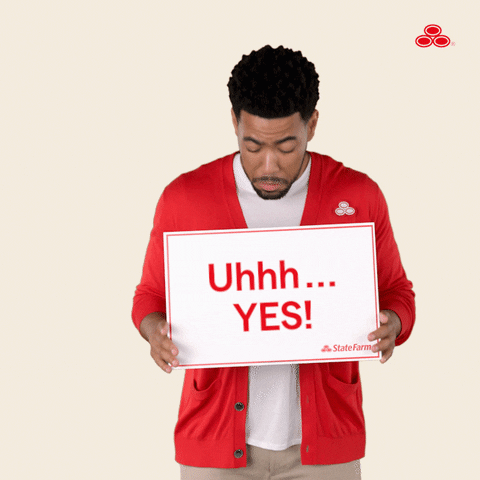 Football Yes GIF by State Farm
Giphy
""Hang a 'you must be this tall to ride' sign around her neck."
Umbrella_merc
Anyways
"Okay.'"
Prfsnlclckclackr
"Exactly, if that's their preference, move on."
"Ironically, I've never been 'rejected' in this way by a woman I asked out. Only women I haven't asked out. I have had women tell me they only date tall men or they couldn't date me because I'm short, but it was seemingly random. Like, I hadn't asked them out or shown interest. It's actually kind of hilarious."
StopThinkingJustPick
Cool Beans
"Short guy here, I'm 5'4, I used to get rejected by taller girls a lot, my favorite way to deal with it was just to say thanks for being honest. For some reason they would later introduce me to their friends who were maybe my height or something. A lot of them said that when you handle it like an adult its very attractive, and while they might not like short dudes, they def have a few friends who do."
buttdocs
Move On...
"Because disliking short guys, tall girls, skinny guys, fat girls etc... is at the end of the day a matter of personal preferences. No matter how much you cry, scream and sh*t yourself about how unfair it is, it won't make you attractive to that person. Just move on with your life and find someone who'll love you for who you are."
Makalockheart
Leave it...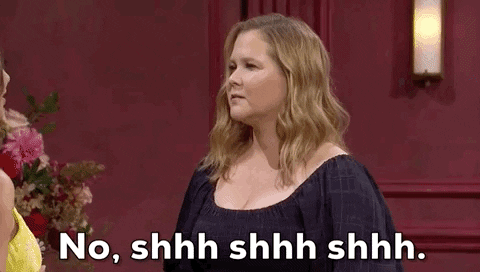 Amy Schumer No GIF by Saturday Night Live
Giphy
"I dated a guy who was like 5'6" or something (I'm 5"4'). It super wasn't a problem for me in and of itself. What was a problem was that HE kept BRINGING IT UPPPP!!!"
halej69848
Rock It!
"All you short guys out there, I always found it EXTREMELY attractive. There are plenty of women who do. So rock the shortness, someone out there is admiring the cut of your gib!"
Hobbsy1978
Be calm in who you are.
Do you have any similar experiences? We'd love to hear about them in the comments.
Why are men forced to be things they're not?
We are too far along as a society not to let the boys grow and evolve.
A good cry, a good laugh, a song, hug, a dance it out... can help anybody.
Or maybe just watch an episode of 'Grey's Anatomy.'
Redditor 040607AJF wanted all the guys out there to share how they "feel" so they asked:
"Men of Reddit, what is something f**ked up that you're supposed to be okay with because you're a man?"
Gents, it's time to start healing and growing.
Go to sleep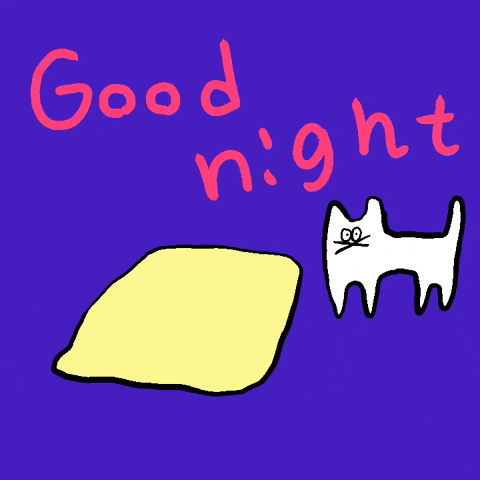 Switch Off Good Night GIF by Gunmaunofficial
Giphy
"Having sex whenever she's in the mood. And if I say no she thinks something wrong with her so you get pressured into doing it so she won't be mad or feel sad."
dabbiedabbiedoo
Grief
"30 year old male from India. Lost my dad 20 days back in an accident Relatives and well wishers spend time talking and pacifying mom/sister and listen to them with patience. To me before they leave- 'Now it's your responsibility to take care of your mom/sister' and nothing else."
"What about my grief of losing a parent? How do I handle it? Who is going to pacify me? Who listens to me? Without support from my wife and my friends, I could have gone insane the way people expect me to treat grief."
pgaravindhsf
Red Flags
"Depression and loneliness, as much as I wish I could say the support gotten better it hasn't. I see the 'mens mental health awareness month' bulls**t all over social media for a day once a year but then nobody speaks about it. Being depressed or saying you're lonely can often be seen as a cry for attention or a 'red flag' for partners."
"People on social media think posting some picture of 'We need to support our men in the world!' Is going help, it doesn't. If you legitimately care about the men in your life's mental health please reach out to them and ask how they've been. Don't compare to them and don't undermine them just understand them. It does so much for them."
Senior-Place-7627
"figure it out"
"The fact that a lot of men have no guidance and are supposed to just figure s**t out or just know yet people will treat you like s**t for not knowing."
DeepTalkTv
"When I was younger I was always told to 'figure it out' cause I'm a man. Every time I needed help whether it be homework, a flat tire, or something I genuinely needed help with like applying for college/fafsa I was turned away because it was my problem. Now if any family needs my help I'm demonized if I say no. Like wtf man I was taught not to bother y'all why are y'all bothering me?!?"
Mountain_Ad1797
911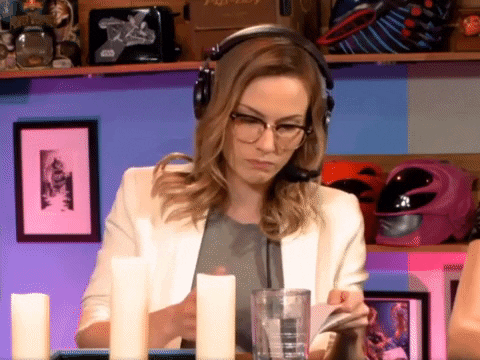 Role Playing Reaction GIF by Hyper RPG
Giphy
"You can ask for my help, but I can't ask for yours."
spenser1994
Leave me be...
"Some women should understand that men can be 'not in the mood' as well. I don't know why many people think that men will never say 'no.' I saw many on Twitter, sadly both men and women, thinking that men are these cartoonish wolves that will start salivating and have their eyes turn into hearts when anyone mentions the word 'sex.'"
Inevitable_Count_370
Out of the Norm
"Getting weird judgment from others for not conforming to the 'traditional' male role in a marriage or family. My wife is a highly driven genius, makes a great living, and loves what she does. I'm full time in the arts, and I'm not completely dependent on her, but I don't have traditional employment or make a lot of money."
"I've had people in my life (especially older people) throw shade at me for not being ambitious enough or not having a real career. But together we're doing much better than okay, and I'm probably gonna be the main caretaker when/if we have kids. I feel that if she were a man and I were a woman, nobody would question it at all."
LovesRefrain
Mind Games
"We aren't taught how to deal with emotions. (Mental health too)."
"I'm not advocating for men to be super-soft emotional wrecks, or to cry five times a week. But man I wish I knew I wasn't 'wrong' or 'weak' or 'avoiding becoming a man' just because I was sad, depressed, anxious and trying to deal with past events."
Maestroifuplz
"So many women in my lifetime have acted like I'm not a strong guy because I show emotion. I have a big heart and I'm not going to change that for anyone. But I've had relationships take an immediate downturn when I showed any kind of sensitive side."
Gamur
A New Leaf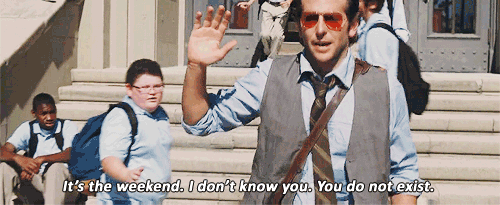 Bradley Cooper Teacher GIF by Legendary Entertainment
Giphy
"That If I ever finish my AA and teach preschool that I'll be seen as a threat to children."
bahardesty
"I have known two men attempt to enter the teaching profession. My advice is don't! It really is not worth your time."
raceAround126
Oh gents, we all still have a long way to go.
Do you have anything to add? Let us know in the comments below.
When men are hoping to impress a woman, they often agonize over the perfect thing to say.
Something which will get their attention and make them feel good about themselves, and hopefully not offend or demean them.
If they find the right words, they may likely find themselves with a new girlfriend, future wife, or even a life-long friend.
After all, finding the perfect compliment can go a long way.
Of course, this is a two-way street, and men also enjoy it when they are complimented.
Perhaps even more, and arguably, a little too much.
Redditor kipskip_ was curious to hear what men thought the best possible compliment they could receive from a woman was, leading them to ask:
"Guys of Reddit, what is the best compliment a girl could give you?"
No Pretending Required
"I can be myself around you."- noah1000000999
"Whenever a girl says she feels safe around me or feels secure/comfortable makes me feel so good it's indescribable."
"Makes me feel very manly."- kipskip_
I'll Take Them All!
"Pretty much any compliment will do."- Mysterious_Drama2772
"Any..."- Sk0ts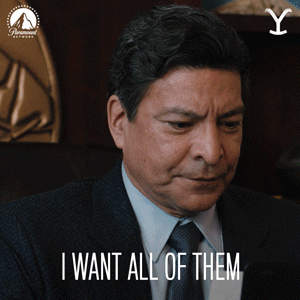 I Want Them All Paramount Network GIF by Yellowstone
Giphy
The Devil Is In The Details
"When I was younger, I had a meeting with a beautiful, slightly older woman from a different organization that I admired in our industry."
"When we were shaking hands and saying hello, she thoughtlessly blurted out, 'Oh, you're cute', then apologized and said she's not hitting on me and that she's married."
"Then, she tried to change the topic by talking about one of my recent projects, which I was surprised she knew."
"Both were nice compliments."- NoConsideration5775
Keep It Simple
"I like you."- Smirknlurking
It's Worth the Weight
"'I love you'."
"Yet to hear it but I imagine it sounds good."- Or4ngut4n
Or Just "You're Cute" In General...
"'You're cute when you're excited'."
"Still riding the high from that one, and that was 3 years ago."- JackCooper_7274
Striking Resemblance
"Girl at the mall told me I looked like Ryan Gosling."
"She couldn't be more wrong, the comment was an affront to everything Ryan Gosling stands for."
'T'was appreciated however."
"Gonna be riding that high for the next 3-37 years"- -Praetoria-
Noting Beats A Good Conversation
"I like talking to you."- cszack4_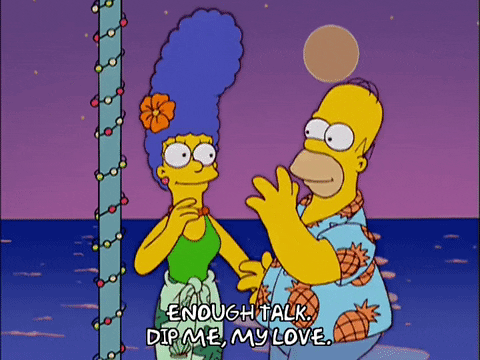 happy homer simpson GIF
Giphy
When You Got It, Flaunt It...
"A girl at work told me another girl told her that I have a nice a**."
"She tried to keep the girl anonymous but I tricked her into admitting who it was."
"The one that told me also complimented me on my legs and looks in general."
"Feels weird being complimented on my a** and legs as a guy but I guess it's better than nothing?"- Lambesis96
It's All In The Eyes...
"A female friend of mine once told me I had 'kind eyes' when I smiled."
"Best compliment I ever received."
"I just smiled normally and genuinely, and she picked up on it."
"Man, I miss her."- midnight_reborn
Great Hair Is Hard To Resist...
"'You are hot' would be very surprising yet welcome."
"I also get "your hair looks great" a lot."- KomradeElmo0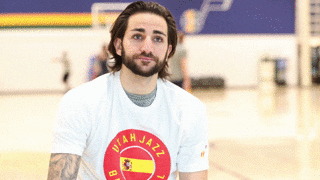 ricky rubio nba GIF by Utah Jazz
Giphy
Setting Standards For The Future

"Back when I was 9 years old my mum's friend meeting me for the first time told me that once I grow up I will be a super sexy handsome dude all the gals will drool over."
"That didn't happen but it was nice to hear back then."- playerhamdan
Should anyone find that special guy, and want to let him know just how special they think he is, all of the above compliments are a good way to start.

I've lived with women most of my life.
I went from my mom's house to jumping around with roommates.
But women tend to be particular.
About many things.
And there is always a ton of bathroom issues because guys can be gross without even realizing it.
A Redditor wanted to hear about what people have learned once they cohabitated with the ladies and asked:
"What did you not know or realize until after living with a woman?"
I've lived with many women. It's been... an experience.
I'll Do It!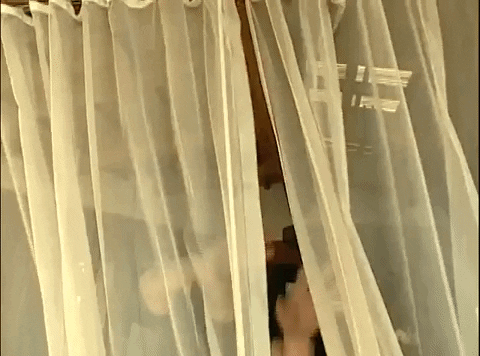 Waking Up Sun GIF by MTV Cribs
Giphy
"According to my wife I cannot open the living room curtains properly and she always need to redo it."
chillipotpeeps
Hygiene
"I either need to do a 1hr upper body workout to blow dry my hair, or let it sit wet for several hours while it dries after I get it wet. Plus, just getting it wet, shampooing, conditioning, and making sure I've gotten all the product out of my hair takes a good 15-20 minutes. I absolutely do not wash my hair every time I wash my body and shave or vice-versa. It just takes wayyyy too long."
RNGHatesYou
The Look
"The color of their shoes will match their earrings and their purse, and if you look carefully, will pick up the highlights of the design of their top. And that's not an accident."
"I never realized this was a manner of dressing until I saw it being assembled first hand, and then the next day at work it was like I paid attention to what my female colleagues were wearing and I'm like HOLY CRAP THEY ALL DO THIS."
LordSn00ty
It's bizarre...
"Women are both simultaneously messier and cleaner than men. It's bizarre how messy rooms can get with them and how quickly they can turn it around and make it clean!"
"Also random hairs everywhere, and make up stains that appear. They also have a really weird obsession with glass containers or jars."
ciregno
Heavy Lifting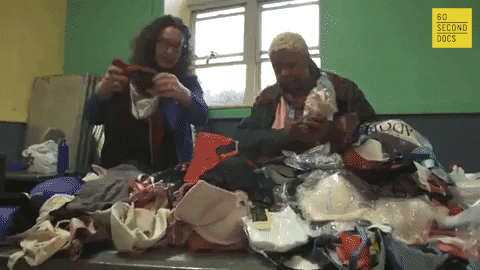 Stretch Size Up GIF by 60 Second Docs
Giphy
"That she owns only one truly GOOD BRA. There is only one and part of your duty as a man is to protect The Good Bra."
If you are doing laundry, you must take the greatest of precautions to make sure it is properly cleaned, dried, and stored. God forbid The Good Bra ever turn up missing or in the wrong drawer."
"Ladies, why is there only one GOOD BRA?"
StillHereUBastards
I can't even discuss undergarments...
Build Up
"Started noticing a residue building up in the sink. It's some kind of skin oil, but the wife insists I'm making it up."
Repressedmemoryfoam
Gotta Go
"I live with three female roommates and one night we got onto the discussion of bathroom habits. Two of the three believed that men always stood up to pee. Like if you were going number two and had to go number one you would stand up first and then sit down to finish the job. It was really funny to help to clarify men also sit to pee sometimes too."
zapp1121
Loose Strands
"When long, loose head hairs wash off in the shower, it's common practice to stick them to the wall rather than let them collect in the drain."
"If she forgets to remove them afterwards, it can be very confusing for the next person in the shower. Why are there a bunch of individual strands of hair deliberately stuck to the wall?"
Professor_Brooks
"Oh God this is me. I try to remember to pull the hair off. It's hard to get loose hairs off your head when it's wet so sticking them to the shower is kinda the only option."
REDDIT
Skin Issues
"I have never stayed on one thread as long as I've stayed on this one. Thank you OP and everyone who's posted. The ones about not knowing that pads stick to underwear rather than skin cracked me up, but also gave me new perspective. I mean, it makes perfect sense. How would someone who's never had to use one know if someone doesn't tell them?"
trumpeting_in_corrid
Stuff is moving...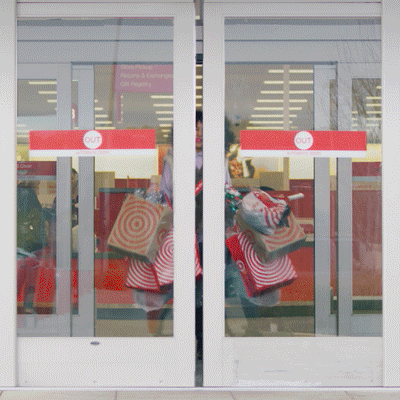 Black Friday Christmas GIF by Target
Giphy
"If they leave stuff at the bottom of the stairs, that means you're supposed to bring it up. If it's at the top of the stairs, you should bring it down. Also, the correct place for objects in the kitchen is where they currently reside. Stuff is gonna move around constantly, just roll with it."
REDDIT
I just chose to live alone. Men or women be damned.
Do you have anything to add? Let us know in the comments below.