Puberty is such a weird time for people.
And men need to educate more men.
Times and the body will always be changing.
Redditor Taran6702 wanted to hear from the men who were willing to share about those awkward hormonal days of youth. They asked:
"Guys, what's the worst part about puberty?"
Growing up is hard. I hated my body changes. Who can understand?
Hot Days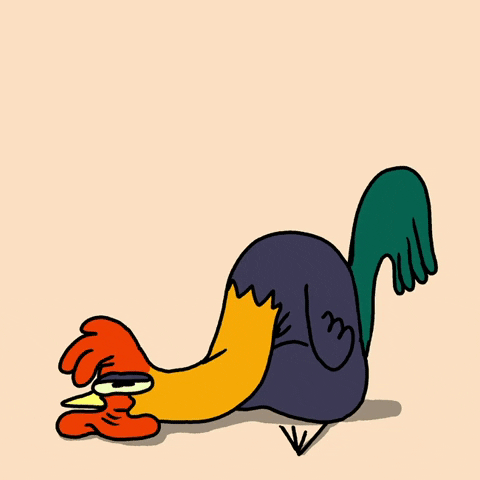 Chicken My Body Is Ready GIF by GIPHY Studios Originals
Giphy
"You are simultaneously the horniest you've ever been in your life, while having the least amount of game you'll ever have."
MrButtermancer
Skin Issues
"Acne for sure. I never had it too bad but I remember being very self concious about it. I can't imagine how some people I knew who had horrendous acne felt."
Thorst
"Adult acne is wild. puberty isn't just from age 12-18, it continues well through your 20s. Feels like most people dont realize that. I had an average amount of acne as a teen but when i hit 20 it went insane and cystic and awful. 28 now and on a new medication for it, hopefully i'll have clear skin someday."
klausmckinley801
Bloomers
"Honestly, the worst part for me was some dudes literally went through puberty overnight. Say bye to your short friend Timmy on Friday and on Monday he walk in like 6 foot 1 with a full grown beard. Some dudes literally take their entire teen years to reach a level that feels like 'manhood' and when you're a slow bloomer, it can be difficult to watch everyone around you grow up while you feel like you aren't."
gamesireallylike
Gross
"The smell. I remember the exact day in which my sweat started to stink. Of course it was at school, and of course I was the last one to notice it."
V02D
"Ever get to school and realize you forgot to put on deodorant? That public bathroom liquid soap rub on the pits was something else."
KryptonicxJesus
Mirror, Mirror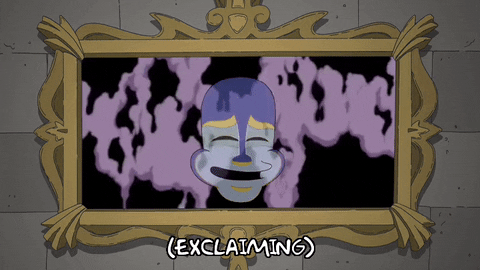 Season 20 Laughing GIF by The Simpsons
Giphy
"All of these answers, and nobody has mentioned that kids in puberty just-plain look freaking terrible. Some parts of your body are adult, some parts are still child-like, and it's all mixed awkwardly together."
SwitcherooU
What awkward years. Good for all of you willing to share.
No Jeans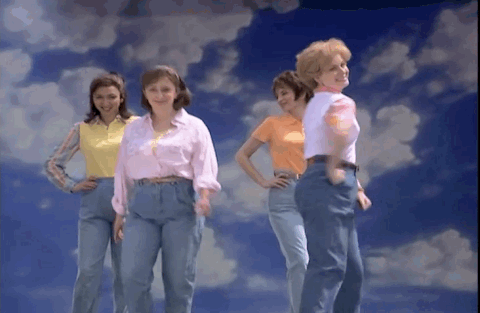 jeans GIF
Giphy
"Being made fun of every time your voice cracks, and having to learn to hide all the boners that constantly start happening. That's when the switch from sweats to jeans happens."
ur_a_donut
bad advice
"Being constantly desperately horny all the time while simultaneously your voice is breaking and you have painful acne and perhaps most importantly adults dismiss your problems or give you horrible advice."
ActiveOppressor
Shave
"Hair in places where razors are not ideal."
pranay-007
"Also as long as you buy a half decent razor and slap some shaving cream on there (though I like to use coconut conditioner), you can shave your scrotum without too much fuss. Hairy scrotums may be the grossest thing on a human body."
LetterkennyGinger
2X
"It happens twice. Your teen years and then … your 30s happen."
Magicallyjazzedup
"Happens twice for women too. Menopause is basically puberty with hot flushes and night sweats. And it can last 12 years for some women. But the symptoms are just like puberty: hormone changes, acne, mood swings, aches and pains, sh**ty menstrual cycles."
Welshgirlie2
All of it!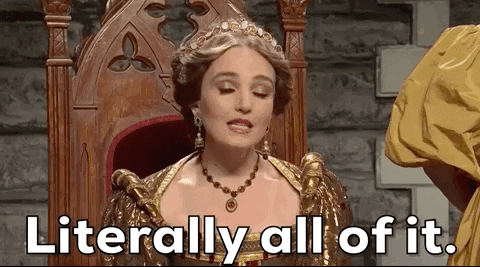 Snl Queen GIF by Saturday Night Live
Giphy
"Where is the 'all of the above' button on this post?"
Wrong-Ad1907
Puberty is never fun. It's amazing we all survive.
Want to "know" more?
Sign up for the Knowable newsletter here.
Never miss another big, odd, funny or heartbreaking moment again.
Keep reading...
Show less
Sometimes, I write these articles sitting at the table with my kids while they work on school stuff. The 'communal office' feel of the dining table has its ups and downs, but today was definitely an up.
My teenager, peeking over my shoulder as I filled in the title, quipped:
"My nonbinary a$$ would LOVE to know what it's like to sit in a chair normally - but all I got is goblin mode."
Reddit user Lemonkainen asked:

"What is a simple pleasure that the opposite sex rarely/never gets to experience?"
My kid may be doomed to spend eternity sitting in chairs like they think the floor is lava, but they're not the only one missing out on things the rest of us take for granted.
Here's what Reddit came up with.
Free Wees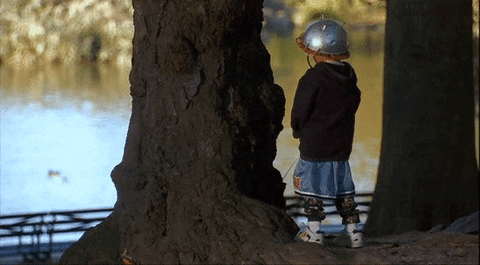 big daddy thumbs up GIF
Giphy
"Peeing standing up in a bush."
- hairyscrotes
"Or over a cliff..."
- -notjosh-
"Or basically any height. Peeing off a balcony on the 24th floor is extremely satisfying. Obviously make sure you're not raining onto someone."
- biggie_dd
"The GoGirl™ fixed that."
- MaryGodfree
"Also, the SheWee. Either way, don't miss."
- TomoyoHoshijiro
Summer Fashions
"Wearing a light sundress on a hot day."
- TheLadyRica
"100% this. I feel for men who have to go to work in a suit in the middle of summer."
- FingerPoppinPapSmear
"I'm a guy and have a light sarong/lungi/dhoti I got in India a few years ago and I wear that around the house and yard when it's warm out and it's great. Basically about as thin as a sundress."
"I work in SE Asia where it gets really hot and humid, so it really makes a big difference in my comfort level."
- 7LeagueBoots
Unleashing The Beasts
"That feeling when you take off your bra after a very long day."
- Euro_Girl
"In high school we had opposite day where you could wear pjs, gender swap, or clothing backwards."
"I was a hefty guy so opted for a sun dress and bra...Underwire."
"Girrrrrrrrllllll...Taking that thing off after school was bliss!"
"Here's an upvote!!"
- FunnyShirtGuy
Give Women Pockets!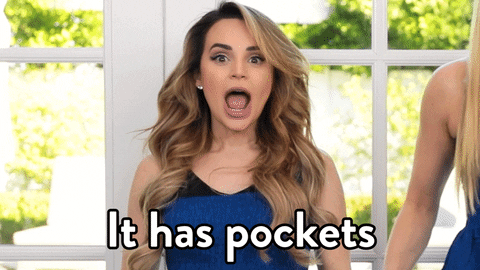 Happy Fashion GIF by Rosanna Pansino
Giphy
"Getting to put their phone in their pocket."
- BAD_TIME_MAN
"I actually learned how to sew pockets because of this."
"Now I have some jeans with colorful old pillowcase pockets and I can put my phone in them."
- settiek
"My girlfriend is exceptionally mad that I can even put a Kindle in half of my pockets. The difference is insane!"
- gregedit
Drunk Bathroom Besties
"The amount of camaraderie from drunk girls in a bathroom."
- sharkyshark303
"Amusingly, my wife met some drunk girls in a bathroom, helped them a little, and I got a promotion out of it!"
"I had won a sales contest for the company I worked for. All expenses paid cruise, they rented the whole boat."
"Norwegian cruise lines. 4000 sales people globally, 100s of us won."
"She was in the bathroom, and two women were just drunk on the pre-party for the cruise ship. She helped them out, they liked her."
"It turned out that their husbands both worked for the SW region manager of the USA, and as such things go, they introduced me to their husbands, who introduced me to the regional manager, who hired my sorry butt and had the company pay for my green card."
"So the drunk camaraderie in the bathroom was the key element to the whole thing. Thank you drunk women in bathrooms! It changed my life."

- likes2gofast
"Drunk girls in a bar are amazing. I had a group stop me to hug me so they could smell like me."
- Dudeidk247
"I can hear this comment."
- Dengar96
" 'Ohhh my gawd! You smell so good!' "
- AnarchyCampInDrublic
So Stiff
"Morning wood so stiff you feel like you could use it to rip open the hatch on a submarine."
- macrotron
"Fall asleep in a bed. Wake up in a tent."
- sabrefayne
Late Night Games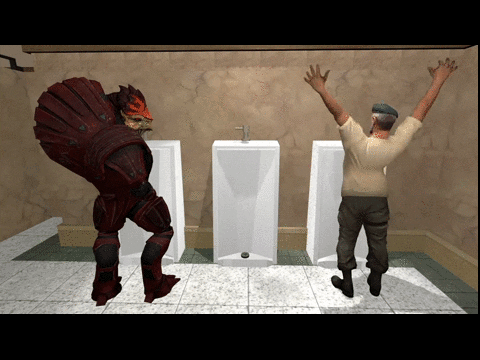 excited the sims GIF
Giphy
"When you're in a bar and they put the leftover ice cubes in the urinal, and you make a game of how many of them you can melt before you run out of pee."
- Beginning-Bed9364
"But hit one at the wrong angle and you can get some serious splashback. Little divots that form in the ice...those bastards..."
- CheshireCheeseCakey
Small And Safe
"Feeling small in someone else's arms."
"My husband is bigger than me and I've now become dependent on his body for sleep. Curling into his warm enveloping embrace is a pleasure I want everyone to know at least once."
"Hugs and cuddles. The safety and comfort are immeasurable."
- katz332
Let It Down
"Not completely unique to women, but taking out a tight pony tail or bun after it being up all day."
"I've had short hair my entire life. When covid hit and I couldn't get a haircut, I decided I was just going to grow it out because why not."
"Ended up growing it out for about a year and a half, to the point where I was tying it up to keep it out of my face."
"Letting that down at the end of the day was pretty incredible."
- BimmerJustin
"When my daughter was little, at the end of the day she'd rip hers out and come to me and say 'shake it'… she'd want me to shake my hands through her hair and let me tell you the ultimate relaxation and bliss on her little baby face was something I cherished and still remember years later!!!"
- lulu-bell
Smothered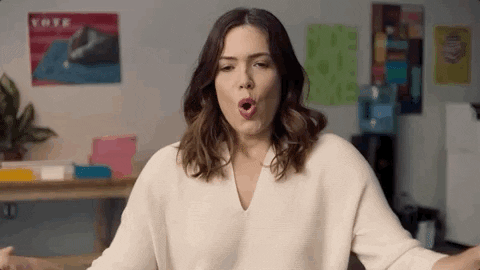 breathe mandy moore GIF by NRDC
Giphy
"When you don't have to smother you vagina with pads after a full week of being uncomfortable."
- island-breeze
"Just had a baby. 5 weeks of wearing a pad everyday. The first day without having to wear anything was life changing."
- ProfessionalCoyote54
"She can breathe again!! What a relief."
- Tworedangels2
You've gotten to experience a little bit of joy with Reddit, but now it's your turn to get in on the fun.
What's a simple pleasure you just don't see other genders getting to experience?
Want to "know" more?

Sign up for the Knowable newsletter here.

Never miss another big, odd, funny or heartbreaking moment again.
Keep reading...
Show less
Everyone has different tolerance levels when it comes to what they are looking for in a significant other. What becomes a deal breaker in one relationship transforms into the glue that binds together the next one.
It's all about looking for that person who looks at your quirks and uniqueness with the wonder you deserve.
On the other side of that discussion, there are some traits women display that other women are quick to point out as run-all-the-way-away-to-the-mountains worthy.

Reddit user wanderingntraveling wanted to know what to keep an eye out for when they asked:
"Women of Reddit, what uncommon red flags in women should men be on the lookout for?"
Someone's personality can be a little toxic, and that's all that it takes to make you want to reevaluate your entire bond with them.

It's All About Me
"If she gets jealous whenever she's not the sole source of your joy/happiness."
zoeelynn
"It sounds exhausting to be someone's SOLE SOURCE of JOY AND HAPPINESS holy sh-t."
MrsClaireUnderwood
A Drain To Be Around
"If you walk away feeling depleted after spending time with her"
LikeReallyLike
"This is a huge one. I once casually dated a woman who, I couldn't point out exactly why, made me feel mentally tired after being with her. The relationship didn't last, of course."
alec5280
"Ahhh the good ol' "emotional vampire"!"
"When it's not just actually heavy or serious stuff (it can happen, and it's fine to bring those topics or feelings up sometimes) but even a random remark or the recounting of an event can turn into an emotionally draining experience."
Kalle_79
How Dare You Not Invite Me?
"Laying on a guilt trip if you're going out with your friends and she's not invited. Everyone needs time apart to hang out with their people."
scarletantonia27
"Doesn't even have to be going out, could be guilt tripping you for staying in and doing your own thing/hobby alone too."
BleedingFromEyes
Maybe it's what she does in the relationship to "keep it going" that rings the alarm bells in your mind. Why enjoy the calm, loving peace around one another when you can do something awful?
Trying To Keep It "Interesting"
"If she's trying to stir up drama just so the relationship can be "fun". I saw this with a former friend. Spicing things up as a couple is all good. But if she's stirring up the pot by letting other guys flirt with her just so you can play jealous boyfriend so you can "rescue her" from a situation she started as if it's some movie or something, STAY AWAY FROM HER."

geligniteandlilies

Setting You Up For Failure
"When she constantly traps you in difficult situations, like asking if she or her friend are prettier, shit like that. Sometimes they're just looking to stir shit and there's no right answer. Just run man."
sweetonionchild
Isn't He The Biggest Dork?
"if she makes fun of your biggest insecurities in front of other people for a laugh 🚩"
cerebralpancakes
And sometimes, some women just be that crazy.
Run, dear friend. Run.

You Have To Hit All The Marks, Or Else
"Women who follow "rules" for dating. I have a friend who follows rules from Sex and the City. If she's dating someone, they have to move in together at the 6 month mark, engaged at 1 year, etc. It always ends in disaster and she's so focused on meeting those goals without paying attention to how her partner feels about any of it."
fuxkyouforever
Not Who You Are, Who They Think You Should Be
"if she's always trying to change you (the way to talk, walk, eat, dress, etc..) RUN! nothing will ever be good enough for her, promise you that!!"
nolaswim
"One of the most profound things about relationships I've ever read was the line "She didn't love me. She loved the man she thought she could build from my spare parts." I still think about it and wince when I remember past relationships."
Mestabuil
Ha-Ha-Ha-I'm A Little Crazy
"Romanticizing being a 'psycho'. It's not cute, it's a massive red flag"
sannachan
Yikes...
"If she says she's on the pill and you never see her take it or any proof of birth control.I used to have a friend that would always say she was on the pill but wasn't... she wanted a baby"
Mundane_Pea4296
"One of my cousins told her boyfriend she was on the pill and even showed him her little pack with the pills popped out, but turns out same thing she just wanted a baby and was throwing the pills out instead of taking them."
Crooked4913
Always be ready to protect yourself. Relationships can be worked on, sure, but never feel bad for leaving if you feel like your mental or emotional health are in danger.
Want to "know" more?
Sign up for the Knowable newsletter here.
Never miss another big, odd, funny, or heartbreaking moment again.
Keep reading...
Show less
It doesn't take a genius to know that women and girls don't get taught everything we need to know at school or by our parents. A lot of us are out here just doing the best we can with what we've got and figuring it out along the way.
Many don't fully understand our own bodies, aren't fully comfortable with the politics of the workforce, and bless your heart if you're in a metropolitan area and nobody has taught you the official (and unofficial) rules of public transportation.
Don't stress. The sisterhood has your back.
Reddit user ej1273 asked:
"Women of Reddit, what's something every girl should know but is rarely taught?"
Let's get our learning on, shall we?
Menopause?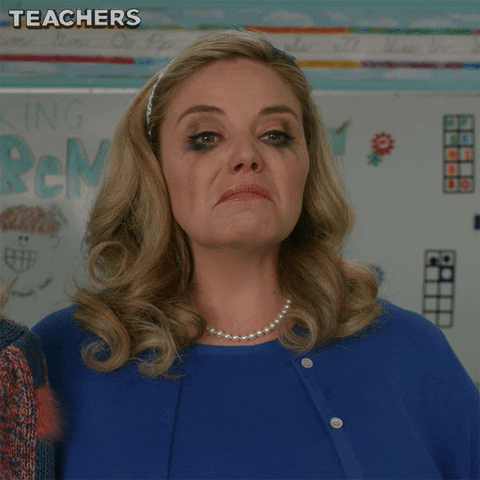 Tv Land Crying GIF by Teachers on TV Land
Giphy
"Still waiting for someone to teach me about menopause."
- megablocklego
"Honestly don't know much about it either, but I do know this: If you start menopause and your period suddenly comes back, go see a doctor IMMEDIATELY."
- carinavet
"Going through it now."
"No one told me about the insomnia. The hot flashes drench my head. Oh and brain fog is real."
- tulipz10
"And no one seems to mention that it's not a few months or maybe a year… I've been dealing with it for 4+ years."
"Absolutely ridiculous. I would like to speak to menopause's manager!"
- megggie
Pockets
"Honestly, sewing and altering clothes- not for gendered reasons, but because our clothes often times fit irregularly."
"A size 12 in one brand will fit completely differently from a size 12 in a different brand."
"Also, you can learn to sew larger pockets into your pants."
- plvmeria
"Say no more. You had me at pockets."
- spamari
Discharge Discourse
"Your vaginal discharge is slightly acidic to help kill off bacteria."
"This is why your underwear may gradually get 'bleach' stains and little holes forming in the gusset."
- tinyspacewolves
"It causes light spots on dark fabric and dark spots on light fabric. Somehow, it knows."
- nameunconnected
"I get vaginal discharge every time my period is about to arrive."
"My ex thought I was unhygienic and went on Reddit about it. It hurt a lot knowing that I, at that time, was in love with him. Glad it's over."
- craycrayanon
"It is COMPLETELY normal to have discharge."
"I was taught you should have no discharge. Ever. It made me feel disgusting every time I felt my undies get moist."
"I was reading today that some girls have harmed themselves over this because they think it means they are no longer clean or are impure."
"I make sure in all my sex Ed classes with high school girls to stress this fact."

- ShutterbugOwl
"I had no idea as a young teen that discharge was normal."
"So I assumed my underwear should be bone dry and spotless and something must be wrong with me that it wasn't. This was likely connected to my then-recent discovery of masturbation, which I understood was a terrible sin and a disgusting thing for me to be doing."
"I saw an ad for Monistat that referred to discharge, and I decided I must have a yeast infection."
"So, being probably 12 years old, I shoplifted some home treatment because I assumed if I tried to buy it they'd tell my mom and she'd know why."
"And that's how a total lack of decent sex ed led me to commit crimes and self-medicate imaginary yeast infections for a couple years."
- okschooner
Negotiation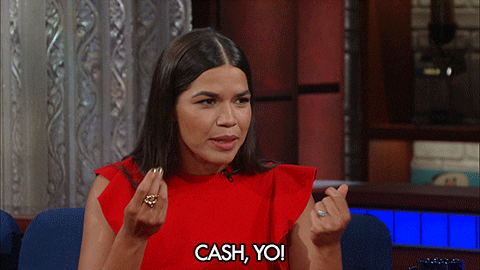 Pay Me Stephen Colbert GIF by The Late Show With Stephen Colbert
Giphy
"How to negotiate a pay raise, higher salary, etc. Too many of us (girls and boys) are not taught how to advocate for ourselves and know our worth to employers."
- Pepperspray24
"THIS."
"Last time I was offered a promotion at a corporate job they were all 'oh boy! And you'll get a $2 an hour raise!' "
"I said I'd call them back shortly. Did the math. With the amount of commissions I got on top of my hourly they'd have to give me a $3 a raise just to match my average pay, not to mention the raise needed to cover my new responsibilities."
"I called back and told them as much, and said I'd take a $6 per hour raise to start and if the store numbers went up in the first month by 10% I'd take another $2 after 30 days, and we could renegotiate after 90 days of the promotion, depending on store numbers."
"They said they couldn't do that, so I said I'd stay in my current position."
"They called back within five minutes and agreed. I said I'd wait on the paperwork confirming it and wouldn't ya know it? It worked."
- ShinyTinker
A Second Opinion
"If a doctor quickly dismisses your extreme menstrual pain (or any type of pain for that matter) as being 'normal' or that you're too 'sensitive', try to seek a second opinion."
"My 'normal' pain turned out to be endometriosis."
- BranwenTheRiveter
"My mom told me to suck it up, everyone hurts during their period. She thought taking ibuprofen kept my body from learning how to deal with discomfort."
"No, mom. It was stage 4 endometriosis. It was so bad my internal organs were fused together."
- reluctantsub
"Way back in dinosaur times, a doctor told my sister that period pain is God's punishment for women committing Original Sin, and there was nothing he could do to help her."
- NeutralFrog
Houseplants
"Thousands of companies exist with the sole purpose of making you feel insecure about some bullsh*t non-issue, then selling you a made-up 'solution'."
"Don't give these people your money. Acquire more houseplants instead."
- Articulated
"This here is solid gold."
"My houseplants make me so much happier than trying to conform to random bullsh*t standards for women ever did."
- Foxclaws42
A Plan, Not A Man
"Financial planning."
"You can't and shouldn't depend on Prince Charming to rescue you."
- macaronsforeveryone
"My grandma told me 'You don't need a man to take care of you. You also don't need a man you have to take care of.' "
- erishilton
"As a Father to a daughter, I really tried to encourage my daughter to be financially independent and smart with her money."
- nadvargas
Lumps Aren't Always Cancer
"Lumps in your breasts are not always cancer!"
"Of course get them checked out, but it is COMMON to find cysts in your breasts! Some people also have naturally fibrous and kind of lumpy feeling breast tissue."
"Source: found a lump in my breast, freaked out, searched Google, freaked out more, stewed for months, booked an appointment with my Obgyn only for him to tell me 'yeah its a cyst, stop messing with it. It's common.' "
"Don't do that to yourself. Don't freak out. Don't stew for months."
- Jenyweny09
"It bothers me tons that there is no treatment other than 'live with it' as they become very painful."
"However, I really want to stress here, if you do find lumps in your breasts, go have them checked immediately, but don't freak out about it. It could be something, it could be nothing."
- yourMomDoesTricks
A Watering Can
"Lactating women do not have just one stream of breast milk that comes out of the middle part of the areola."
- Egg_Cellent
"Yup. It all looks a bit more like a watering can. You have multiple ducts where milk is released."
"Adding on to this, people need to understand a bit lore about the basics of human lactation. How it works, what is normal/abnormal, and where to reach out for help, and to do so the second you have questions."
"Lactation issues are much easier to correct the sooner you get help."
- nursepineapple
"I thought this when my son was born."
"He was four weeks premature and I was crying after the birth because my nipples didn't have their hole yet. I was convinced it was because he was early and I wouldn't be able to breast feed."
- ComprehensiveFlan638
"What the F!!!! I am 35, no kids (yet) and you are telling me my nipple turns into a WATERING CAN!!!???"
- holdingpotato
Do You Even Lift?
"Weightlifting and strength training is good for you, and more women should lift."
- kschin1
"No one accidentally wins Mr. Universe. The heavy weights aren't going to turn you into a hulk. You're not going to look 'manly' by accident."
- heili
"ADHD lady who loves weight lifting. Can confirm."
"Your brain goes quiet and you have such a sense of accomplishment being able to lift something you never thought was possible."
- infiniteambivalence
"It also won't make you 'bulky'."
"It's damn hard to build actual muscle, women don't build muscle as quickly or as naturally as men do. For a woman to build a large amount of muscle takes time and precision with diet and progressive load training."
- RunRenee
"Exactly!! As a guy I've never understood this, women are something like 4 times more likely to develop osteoporosis or something because of bone density."
"So literally women have very good reason to lift more."
- GeneralKenobi4321
Now that you've heard from the lovely ladies of Reddit, it's your turn to talk.
What is something you think younger women and girls need to know as they grow up?
Want to "know" more?

Sign up for the Knowable newsletter here.

Never miss another big, odd, funny or heartbreaking moment again.
Keep reading...
Show less
Moment of honesty - I've often found myself lost in thought trying to figure out why my partner is attracted to me.
I'm a complete dweeb who snort-laughs at the silliest things.
I have a permanent resting b*tch face, but a smile that is much more Spongebob's eager face.
I come with ridiculously-named dogs, have like 17 hobbies that make no sense, am pretty much one big soft-spot/bleeding-heart, watch more cartoons and cooking shows than should be legal, and can't reach anything above the bottom shelf.
Reddit user MainSeparate2964 asked:

"Men of reddit, what's something non-sexual that instantly makes a women really attractive?"
Spoiler alert - almost everything on this list is something that either myself or a friend has tried to minimize about themselves.
We all know someone who has stopped smiling "too big" or laughing "too loud" or asking "too many questions" or being "too smart" or hesitated doing an activity because it was "too masculine."
Dulling your shine because you're afraid people won't like you only gives people less to like.
Laugh
"Genuine laughter."
"Someone who is comfortable being happy is someone people wanna... make 'happy.' "
- walk_through_this
"Yes this exactly. Carefree people who aren't concerned about their outward appearance and are fine just laughing and being happy are amazing."

- thatonetraveler
"I would add that it doesn't really matter what the laugh sounds like as long as it is genuine."

"I've heard of people being self-conscious about their laughing sound and that's just silly to me, to be honest. A genuine laugh makes you very attractive!"
- stbtb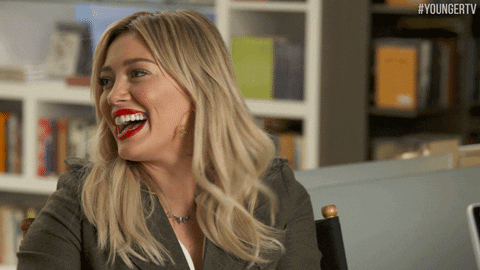 Hilary Duff Lol GIF by YoungerTV
Giphy
Curiosity
"A curious mind."
"Finding the interesting side of things you have never thought about before, your partner's passions, friends' hobbies, a topic in a movie/book/documentary... whatever."
"You will never run out of things to discover and get excited about with such a person."
- Jimbo_Sandcastle
"My girlfriend is a massive book nerd and just hearing her talk about books and how some books made her feel is honestly the cutest thing ever."
"God I'm a lucky moron."
- cannedrex2406
"My ex was a beautiful and accomplished woman, but had no curiosity about people or things."
"She was very focused on only her goals - which is fantastic and means she will achieve so much. But the complete lack of odd and intriguing conversations or curiosity about others (including myself) and what makes them unique was difficult."
"I'd say this is true generally too. People are so much more interesting and fun to be around when they have a genuine curiosity."
- ColinHalfhand
The Melody
"Her face lighting up when seeing me."
- seeasea
"I kept running into someone who put a smile on my face the way my then-wife simply couldn't. Never thought of straying, just felt this little melody than never really fit with the rest of the music, y'know?"
"My wife and I split over other reasons."
"I ran into that someone again and found the same smile, that same melody."
"That was almost four years ago. I'm currently waiting for that someone to come home now, and we'll be having dinner together in our home. The melody goes on and on."
- walk_through_this
"My boyfriend always says he loves how happy I am to see him, how excited I get to see him, and how I smile when I see him."
"It's genuine. I am really that happy to see him."
- mollylg311
One Liners
"A woman that can crack a great one liner on the spot is about the most attractive, non-aesthetic attribute in my opinion."
- Burjennio
"That's a lifer trait cause when the rest falls apart at least whip smart humor is left"
- balldatfwhutdawhut
"Half the reason I fell for my girlfriend is because, when she first met my friends, they were cracking a couple jokes, and some were at her expense (nothing mean though)."
"Before I could say anything, she immediately snapped back. Instant 10/10"
- Walshy231231
The Atmosphere
"Being straightforward."
"I breathe the atmosphere, not read it. Tell me directly what you're thinking or how you feel so I know."
- I_Love_Small_Breasts
"This is so very important. None of us can read minds, yet we do have horrible habits of trying to do so."
"If we all could just stop trying to mindread and stop expecting our own minds to be read, all of society would benefit."
- truthseeker1228
"Yes!"
"I specifically remember this one line from the office where Kelly says 'Darrel is SOOOO complicated. What kind of man just says exactly what he's thinking?!' "
"That's what made me realize that I want to be like that in my relationships. It takes some getting used to, but works great. would recommend lol."

- moist_maplecrumpet
Plot Twist!
"Being well put together, like they got their life some what straight..."
"Otherwise it won't be as devastating when I f*cking ruin it."
- UpsetYet
"You get an upvote for the unexpected twist at the end lol"
- Affectionate_Wall705
"Damn, you my ex?😭"
- _anxious_lemon
"Dude! I think I dated you in college."
- mark_f**kerburg0
Waifu
"Muscle."
"It's a sign of a woman who is neither neglectful of her health nor overly concerned with 'the perfect figure. Just someone who's figured out how to prioritize getting in her best shape while living her best life."
"That's somebody who has it figured out."
"Also buff women are hawt."
- ArchDukeNemesis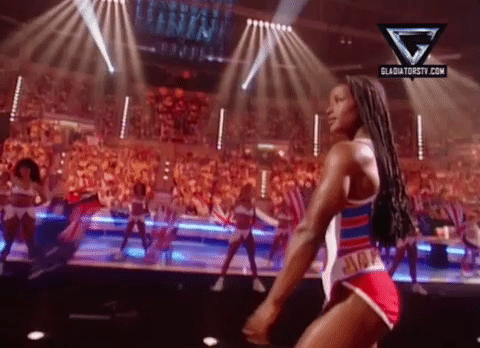 Giphy
Hugs
"Giving good hugs."
"As a very physical and touch starved person if someone gives me a good hug I might cry and I'll definitely think about it all week."
- MrHoneybuns
"Bro a hug from a girl you really like, and she does it from behind as a surprise, is one of the rarest forms of flattery that men get."
"It's actually a huge shame that more women don't do it"
- MainSeparate2964
"This is how my boyfriend won me over in the very first minute of our very first date. :) "
"He gave me a warm, generous, respectful hug and I thought to myself 'damn that was a good hug.' "
- foxglove0326
Mom Mode
"As a married man, how good my wife is to our kids."
"How much they love her reminds me every day that I chose the right woman. I have known too many men that chose a pulse over the character of the woman they're with and end up getting f*cked up pretty bad at the end of the relationship."
"When I was a single man, I'd say empathy and compassion would have been the top two to get my motor started."
- valboots
"Good mom vibes are absolutely a thing."
- Tsiar1
Enthusiasm Over Everything
"Interest / enthusiasm."
"A thousand times this. Ten BILLION times this."
"Sure my wife is attracted to me, but she also loves movies, is psyched when we take our kids to renaissance faires, and likes weird sh*t that I dig as well."
"Does she have big boobs? Yes. Is she psyched about going to an old castle to explore history? Yes."
"Does she have an @ss that won't quit? Yes. Will she spend 5 hours at a combination book store slash petting zoo? Yes."
"Did I bang her this morning before going to work? Hell yeah. Am I psyched to watch a movie with her tonight? So very much."
- Jaws_V_The_Return
"Keep living the life my man."
- literalilliteratekat
"Good for you two! Wish you a lifetime of happiness and morning sex and movie nights."
- niiightskyyy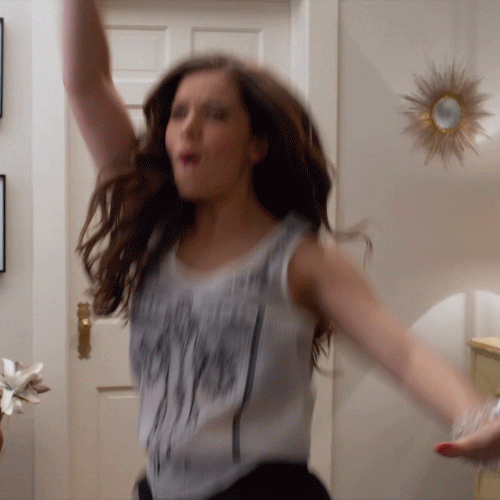 Happy Hailee Steinfeld GIF by Pitch Perfect
Giphy
That's Hot
"Being pretty while dressing modest."
"Like, not feeling the need to show everything off. It's hot."
"I also don't mind girls showing everything off either. That's hot too."
"Turns out girls are just hot."
- o8unu
Plays Well With Angry Old Man
"Being nice."
"I have enough negativity in my life these days."
"A happy, polite, bubbly personality is amazing and it plays well with my 'angry old man' qualities."
- GingerMarquis
She's Got Moves
"A friend of mine met a girl in a bar we were at. This girl was with one of her friends."
"I wasn't attracted to this friend so I just basically maintained conversation with her so as to give the other two some room."
"The girl was really cool so chatting was easy, but still not interested."
"At some point the girl gets bored talking, gets up, said she wanted to dance. I thought to myself: 'awesome yeah cool, why not?' "
"Guys and gals, those girls moves were something to fall in love to."
"I'm not talking about anything sexy or sensual or whatever, at all… just pure skill and, charisma?"
"I can't put my finger on what it was, but my god, did that make her look like 80x more attractive, if only for a moment."
- DasThrowawayen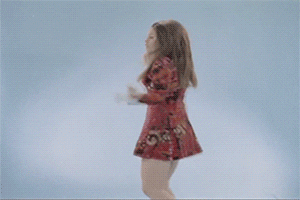 Us Army Dancing GIF by US National Archives
Giphy
The Scent Of A Woman
"Scent."
"I spent 3 hours watching Batman today with a girl I'm kinda seeing and I could smell her the whole time and could barely focus on the film for wanting to kiss her."
"We've been seeing each other for months and spend more than enough time together but something about how she smelt today made it maddening"
- Melancholy_Prince
Not NPCs
"When they're respectful of the people around them; be nice to the server, the cashier, let the elderly go in the bus in front of you (in the same line of thought, offering your seat...), etc."
"I want to see you care, or at least know you're dealing with actual human beings."
"You're not in the Matrix, everybody around you is unique with feelings, experiences, fears, likes, dislikes... Treat them as such. All the people around are not NPCs."
- Maleficent-Bet-1371
Talent
"Being really talented at something."
"You can shred the guitar or sing? You know how to weld or scuba dive? You can paint really well? You know a martial art? Hell yeah. Skill is sexy."
"Having a sense of humor is also a really great thing. Even if you don't have a good skill, being witty and fun makes you enjoyable to be around and that counts for a whole hell of a lot."
"Just being hot and being barely able to function as an adult isn't great. Being a humorless mall mannequin of a human isn't what someone seeking a partner wants."
"Above all, being open and honest about what you want makes everything so much better. If your partner can't or won't communicate with you or you can't find an effective way to communicate with each other, there's no point in trying for any sort of relationship other than the most skin-deep sorts."

- Psych-adin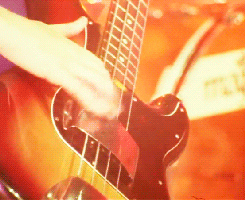 bass guitar GIF
Giphy
Wardrobe Wonders
"Unintentional wardrobe malfunctions."
"If I can see a hint of a bra or the peek of panties it's an instant turn on."
"Can't be too deliberate though."
- pherring
Elation And Joy
"Reading these posts reminded me of what I enjoy when it came to a girl - like, her being genuinely happy."
"The smiles, laughs, jokes, that look in a girls eye when she is being mischievous and the smirk that comes with it, the innocent look they make when you catch them in an embarrassing situation..."
"... like mentioning needing to buy more cookies, and you turn around to find her shoving cookies in her mouth - and that pause as you two watch one another, before both bursting out in laughter."
"God, I want this feeling of elation and joy again. I haven't felt it since years before my Divorce."
- Captain_Blackbird
As for me ... yeah that whole list of things I was insecure about makes up the bulk of why my partner adores me.
He loves that I'm the "worst evil genius" he knows. He is totally into the cartoons, he sings backup when I bust out a silly song, he jumps in and joins me when I do a happy taco dance.
Oh, and the best part; he snort-laughs and he has a big goofy smile like Spongebobs eager face, too!
AND THIS MAN GOT ME A STEP STOOL SO NOW I CAN REACH LIKE 2, MAYBE 3, SHELVES!
Authenticity, fam.
Get you some.
Want to "know" more?

Sign up for the Knowable newsletter here.

Never miss another big, odd, funny or heartbreaking moment again.
Keep reading...
Show less