You know that smell right before it rains? It's earthy. It's gorgeous. I have a distinct memory of leaving school and getting into my mother's car just as a giant storm cloud rolled in. The smell was rich.
Then it poured. It was splendid. The smell after the rain was fantastic too. Can you tell I have a thing for rain and doom and gloom?
There are so many wonderful smells out there, though! People told us all about their favorites after Redditor loganmcau asked the online community,
"What's the best smell on earth?"
"It smells amazing!"
"Vanilla. It smells amazing."
Gyngerkittle
It does! Just steer clear of wasps.
"The lumber section..."

"The lumber section at Home Depot. Oddly satisfying."
ooperbang6
So true! What is it about it?!
"The immediate smell..."
"The immediate smell after a light drizzle. That would be an air of change for a second for people far from nature."
wombraider420
A lovely and soothing smell! I love it too.
"Eucalyptus oil mixed into hot water splashed on the hot rocks of a woodburning sauna in the early fall."
pizzapopcorndog
Oooh. Specific, but it must be amazing. Now I need to go to a traditional sauna.
"Freshly baked bread. Someone should bottle that smell and turn it into a perfume/cologne."
[deleted]
I don't think I'd wear it, but you do you!
"I swam..."
"I swam for 12 years and taught swim lessons for another 8, the smell right when you open the door and smell the warm chlorine air smells like home and nostalgia to me."
Sunglass-sketch1964
Ah, yes! This makes me want to jump back in a pool. It's been a while.
"Fresh linen blowing in the summer breeze, as you walk by someone's house."
1Cabbage
There is something to be said about crisp bed linens – magical.
"When it's been winter..."
"When it's been winter for months and you get that one warm day in the beginning of the year that smells like spring."
deidara2613
But wait! It's just a fake out... and now it's cold and gray again...
"Especially..."
"Campfire. Especially on a cold fall morning. Getting home and back to the daily grind but you still smell that smoke."
Extrasherman
Not a big fan of camping but I have to say there is something beautiful about that smell of a campfire and coffee in the morning.
"I think a lot of people..."
"I think a lot of people who gave an answer here consciously/subconsciously thought of a happy moment in their life."
"Mine is the smell of jasmine flowers along the streets in my hometown as I was on sitting on the back of my dad's scooter when he picked me up from school. They smelt like happiness."
daddythecrab
This just gave me second-hand smell happiness as I envisioned the scene. Thank you!
Oh, dear – there are so many smells we've been missing out on! And there's too little time to smell them all.
Have some suggestions of your own? Feel free to tell us all about them in the comments below!
Want to "know" more?

Sign up for the Knowable newsletter here.
Never miss another big, odd, funny, or heartbreaking moment again.
Keep reading...
Show less
🎵Walking in a winter wonderland...🎶
There are so many exquisite reasons to love Winter. The snow, the sky... Santa.
I feel like the world is separated into two camps, the Winter people and the Summer people and a compromise is never in reach.
I'm part of the Fall people—the truly perfect group.
Has anyone checked in on the Spring people?
But first, let's chat about Winter.
Redditor stay__wild wanted to discuss all the glory of winter, so they asked:
"People who like winter, why do you like it?"
Cold isn't awful, as long as you have a warm destination waiting.
The fight between cold and hot is eternal.
Die
"All insects f**king die. Or are at least nowhere to be seen." ~ Yisuscrais69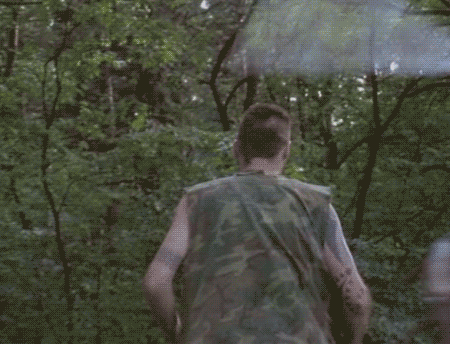 Giphy
The Best
"No mosquitos." ~ lemick
"Nor alligators. Nor traitors. Winter is the best. Get to go outside and chop firewood without breaking a sweat. Get to start the wood stove before dawn and let a Yankee pot roast go on top in a dutch oven slow cooking all day long. I wouldn't trade it for anything." ~ badluckbrians
Indoors
"I get to pretend that my introverted lifestyle is only seasonal." ~ NeighratorPI
"I lived in San Diego for a while and having sunny weather every day was great. But I found I felt guilty sitting indoors reading. You feel this pressure to be out all the time. Eventually though, you manage to work it all out." ~ dudeARama2
The Dead
"I love those nights where there's a nice steady snow coming down, and it's dead quiet. It's very calming. Plus, it's hockey season." ~ ladies-pmme-nudespls
"Fun fact: because of their geometry, when clustered together snowflakes actually do make it quieter as they act as a natural aural insulator. If it ever seems quieter when it snows, that's usually because it is!" ~ ReaverRogue
So Sunny
"Not sweaty, no sunburns, amazing sleep at night, able to enjoy warm showers after a cold day outside. Weather isn't always soo sunny and up in your eyes." ~ Background_Bridge821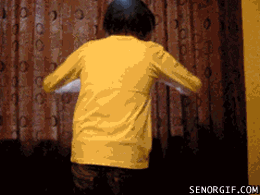 Giphy
No bugs is always a plus.
And it does seem like light is less harsh in winter.
Alright... Alright...
"Because summer is bull with its hot, humid days, and muggy nights. There is only so naked I can get, and then I am still hot. Winter is wonderful and cool, if it is too cold you grab another blanket, the weight and warmth let's you know everything is going to be alright." ~ K13mm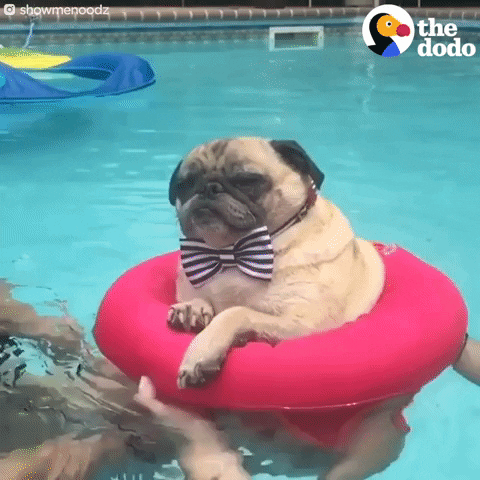 Giphy
Let me Zzzzz
"I deal better with cold than heat, and 20 hours of daylight up north wreaks absolute havoc with my sleep." ~ Leningradite
"Yes, I live in Sweden and in the middle of summer the sun really never goes down. I can't freaking fall asleep when it's so bright and when I finally do I wake up because it's too damn hot." ~ Realmenbrowsememes
Tranquility...
"It's so calm and pretty." ~ Alansar_Trignot
"Snowy nights are the best nights. One of my best memories from the last few years was Christmas Eve 2020. It snowed all night and at about midnight I opened an upstairs window (screen too) and sat for a while watching."
"It was completely quiet, cold, a little windy so sometimes a gust would blow snow into my room, the sky was a nice deep purple-ish color... I think about that night all the time now. I took a video to remember it but otherwise just sat and looked. Idk why it was so good but it was so good." ~ xofeatherxo
It's a curse...
"I run hot. Have done all my life. I'm happy in t-shirts and shorts until it gets below ~8°C. Heat knocks me out completely." ~ Neomorf03
"I'm the same. I've always just given off so much heat. My wife loves it because she can snuggle up to me get warm quickly. I asked my doctor about it, and he said thats just how some people are. It's a curse." ~ RyFromTheChi
Air...
"I love the fresh air. In summer I feel like I cannot breathe due to the sultry weather." ~ She_Abunai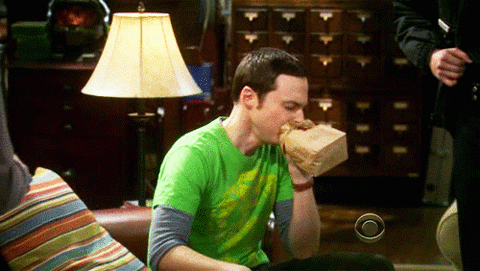 Giphy
Happy Winter people.
Embrace the cold.
It keeps the skin tight!
Want to "know" more?
Sign up for the Knowable newsletter here.

Never miss another big, odd, funny or heartbreaking moment again.
Keep reading...
Show less
Snow is a natural part of life for some, but many may never get to see it in real life.
It would be hard to imagine what it's like to have soft specks of ice fall on top of you from the sky. Seeing snow in movies and on television, it's always portrayed as beautiful and appearing only around Christmas. But people who live in areas where it snows know that it can be pretty, and also a nuisance.
Redditor u/ambermage asked, "People who have experienced snow; what is it like?" and received both poetic and blunt descriptions of what it's really like to deal with snow.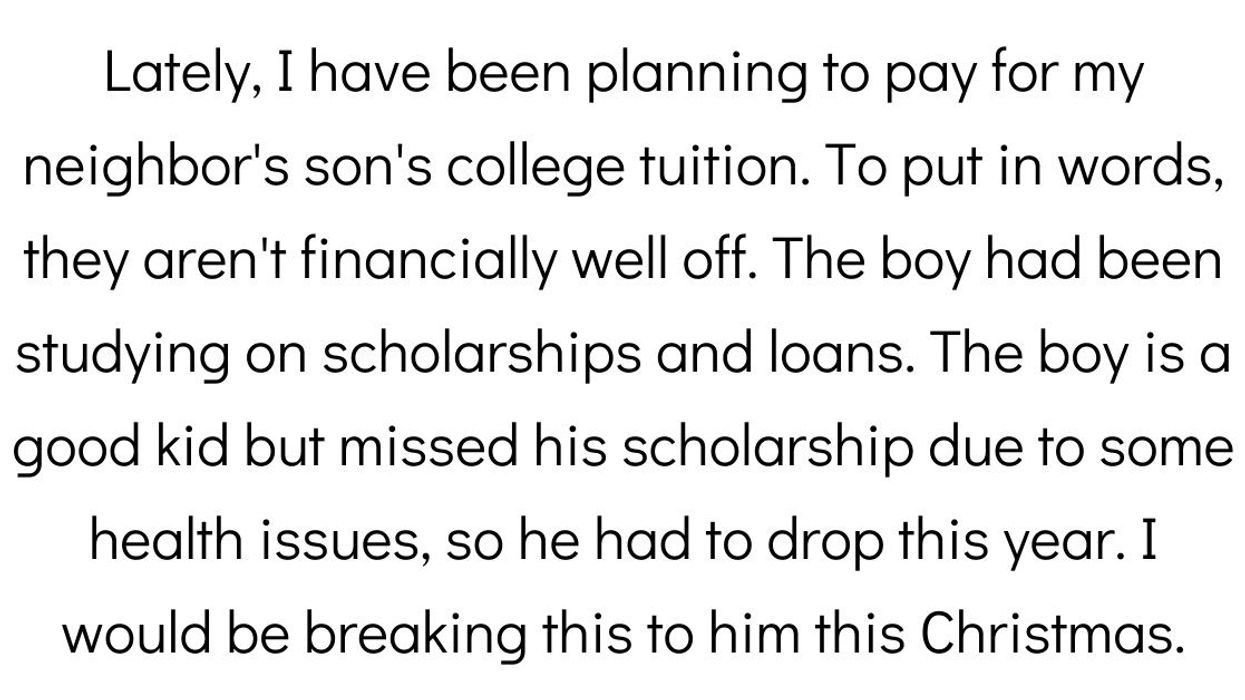 One of the best parts of the holidays is seeing the joy on people's faces when they open the gift you gave them.
It feels especially good when they appreciate a gift that you thought out and put effort in. Some spend months, if not the whole year, studying and paying attention to their loved ones to ensure that they'll get them the perfect present for the holidays
The only down side of getting someone the perfect gift is having to wait for them to open it. Redditor u/mbowsy gave people the chance to blab about the gift they're most excited to give when they asked, "What awesome holiday gift did you get someone that you can't tell them about yet but want to brag about?"
What gift are you most excited to give this year?
Keep reading...
Show less
Winter is upon us and it's being reported that it could be the coldest, most frigid season on record. So bundle up kiddies, we've got aways to go before the sun returns. Now for those of us who can't snowbird to the south for a reprieve, we have to devise a survival plan before we turn to ice.
Redditor u/tjb3232 wanted to garner some seasonal assistance by asking.... What are your winter life pro tips?
Keep reading...
Show less