Listen ... Sam Rockwell...
He's never going to read this article, but on the off-chance he does, I am totally open to him emailing me or sliding into the DMs.
I have nothing of any real importance to say, just that I've been weirdly obsessed since his indie movie days and I like the way he ... um ... makes words? And says them good? On a stage/set?
See? See why I don't talk to people?
Sam has played some of the most awful characters in the history of film, made me laugh til I made weird little pig snorts, and I'm pretty sure Guy Fleegman is singlehandedly responsible for me falling for my partner.
Yes, Rockwell is incredibly talented, but I'll be the first to admit my "thing" for him goes beyond my appreciation for how hard he goes in every scene he's in. It's longstanding, a little weird, and rooted in I-have-no-idea-what.
But there it is. Sam. Rockwell. I don't get it, I can't stop it, and I'm done hiding it.
Reddit user Ordinary_Owl_795 asked:
"Who are you weirdly attracted to?"
And honestly, the responses made me feel less alone. Turns out, LOTS of people have a weird "thing" for someone that they kinda don't even really understand but also can't fight. They're not all celebs either!
For some people, it's just a random person in their life. So let's get into it.
The Bus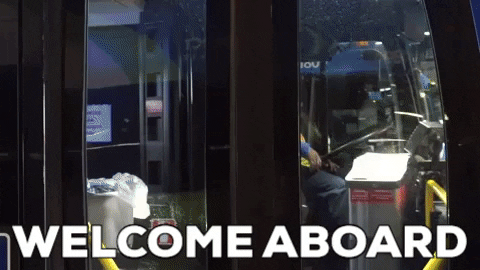 Waving City Bus GIF by Connect Transit
Giphy
"There is always this one woman on my bus in the morning."
"Comfortable clothing, no make up, glasses, always reading a book and probably nearly twice my age. (40s I would guess?) I sometimes just can not stop looking at her."
"I never had this with another person." - MoneyRough2983
"There used to see this girl who I would always notice getting on the bus early in the morning on my way to work. We never spoke I was usually reading a book but I would always notice her."
"I moved and stop taking that bus and maybe a year passed, and I had forgotten about her."
"Then I was in a local bar and there was this girl having a drink. We started chatting and after a little while I realized it was the same girl from the bus. We ended up dating for about a year until I had to move away." - mtheory007
Attracted To The Obnoxious And Obsessive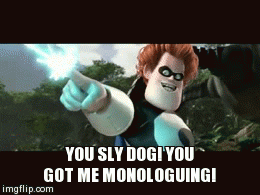 the incredibles syndrome GIF
Giphy
"Okay do not ask but I used to have a weird attraction to Syndrome from Incredibles when I was younger. I never voiced it out loud and it was mostly because of his personality (like that makes it any better lmao)"
"To this day I still hate myself for it." - xxminie
"To be fair, Mirage seemed to have had something of a relationship with Syndrome, since she got annoyed enough to help the Incredibles foil his plans."
"Even though she played a pretty big part in killing other heroes, her life suddenly being in danger and being disregarded so flippantly by Syndrome was the catalyst in her turning on him."
"At least you didn't have a near death experience to realize that wasn't a good idea." - J_B_LaMighty
Snape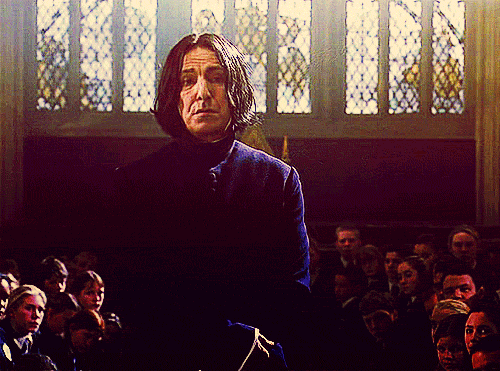 harry potter GIF
Giphy
"Snape. Not Alan Rickman. Alan Rickman as Snape." - think_worry_repeat
"When I say I had a crush on Snape just from reading the books. Alan Rickman fit my image of Snape perfectly. It was a very confusing time in life lol" - keriously
"Soft spot for Snape because his story was truly the most heartbreaking in the entire series." - pileodung
"My second awakening definitely involved Snape. Why is he SO hot?!"
"The voice most definitely. And sternness and slight angst also got a soft spot after learning his past. RIP Alan Rickman, you beautiful man!" - PM-me-your-portrait
Sir Ian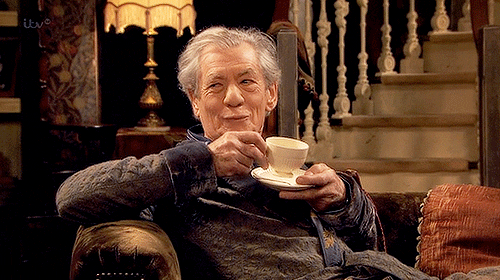 Ian Mckellen Tea GIF
Giphy
"Sir Ian McKellen. I'm a straight woman in my mid 20s. He's an elderly gay man. I don't get it." - BraceBraceBrace
"Gandalf could totally tap it. And low key, OG Dumbledore. But maybe 20y younger than he was in HP&tPS only cause I wouldn't wanna shatter his bones with the sex." - alpacasaurusrex42
The Grocer Lady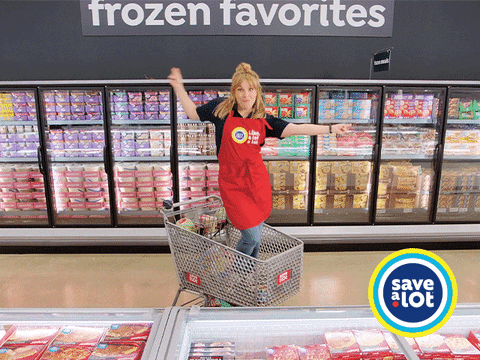 Dance Shopping GIF by Save A Lot
Giphy
"There's a green grocer in my neighborhood. A woman in her late fifties runs it with her husband."
"She has an elegance that is difficult to put into words. Beyond her elegance is a tranquility that permeates the space around her."
"I know she's caught me stealing glances as I pick apples and oranges from the produce carts. It doesn't seem to bother her. We lock gazes every so often."
"Every time I go I feel nervous and expectant. If she wasn't married, I think I'd try to get to really know her." - LiterallyOutToLunch
The Dentist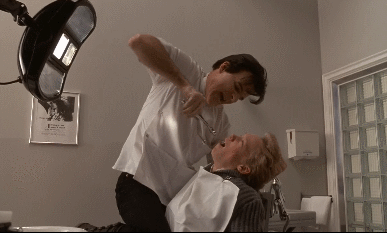 Dentist GIF
Giphy
"My dentist."
"I've been seeing him for like 15 years. He's way older than me and not a man I would look at twice if he wasn't my dentist. But his presence is really comforting and the intimacy of his hands in my mouth has always been weirdly arousing."
"Never would do anything, but it's fun to imagine scenarios when I'm lying in the chair and he's leaning over me." - A_Dazzling_Method
Sweet Dreams Are Made Of This...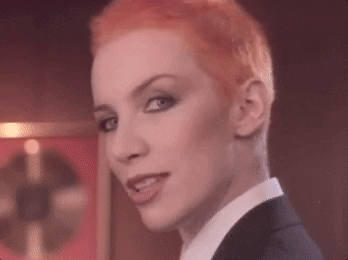 sweet dreams 80s GIF
Giphy
"Annie Lennox from the Eurythmics."
"I think and will forever continue to think she is an absolute babe even if people think she looks too masculine. I remember seeing the music video for "Sweet Dreams (Are Made of This)" when I was younger and got introduced to how stunningly gorgeous and powerful a woman with short orange hair in a suit is."
"She's also done tons of stuff involving humanitarian efforts, philanthropy, political activism, and is an overall genuine and kind individual." - ImAKnuckleChut
"Am I Ugly?"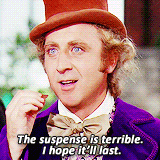 gene wilder suspense GIF
Giphy
"Gene Wilder. When I told my husband he just got quiet then said with 100% seriousness, "Am I ugly?" Lol" - IndianaJonesIsBae
"YES. What was it about him? Something about him was seriously sexy." - schplookie
"Dude, he's so beautiful!" - SaltNorth
Dream Big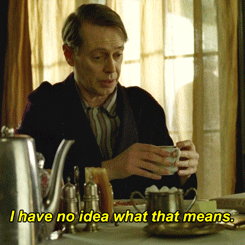 boardwalk empire resignation GIF
Giphy
"Steve Buscemi and Micheal K Williams (RIP) I would dream of a 3 some and I have watch Boardwalk Empire and FARGO like 10+ times" - girlwithnoprez
"I was just rewatching Boardwalk Empire and I can't believe how f*cking hot everyone is in it. Maybe it's the costumes?" - J3553G
"Same! Steve has always been oddly hot, and Michael K. Williams was absolutely beautiful. Boardwalk was where I first saw him, and his presence was amazing." - KweenKunt
The Cartoon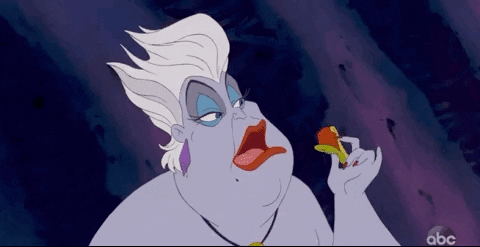 The Little Mermaid Live GIF by ABC Network
Giphy
"Ursula from Little Mermaid. Yes, the cartoon. Also Maleficent from Sleeping Beauty. No, not Angelina Jolie… again the cartoon." - Sadnaloneonchristmas
"I feel you. My "odd" crush is Bruce Wayne/Batman from The Animated Series. Then again, Kevin Conroy's voice is doing most of the work there. But the tall, dark, wildly handsome drawings help, lol." - MrsRoughKnight
Congrats, turns out all of our weird crushes are ... actually pretty normal. So let's celebrate. Who gets your gears going for reasons you don't understand?
Keep reading...
Show less