History is littered with horror and fright.
And much of it is journaled and cataloged for our reading pleasure.
Which sometimes is reading that can leave one a bit on edge.
That's because some of our best long-dead wordsmiths left some serious echoes.
Now we all do love a good speech.
We're especially entranced when the speaker has that certain... "thing."
But once and awhile when you listen and really dig deep, they are less inspirational and more morbid
Redditor KeyWar8755 wanted to compare notes on the words we can't shake. They asked:

"What's a quote from history that gives you chills?"
I always listen to famous serial killers. So I've long been tainted.
To the Sea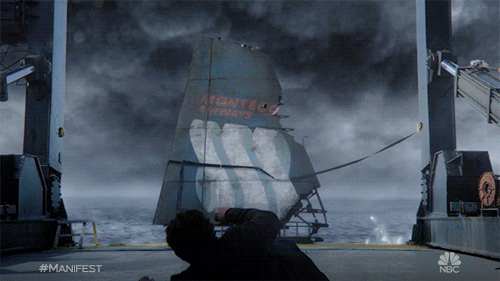 Season 3 Nbc GIF by Manifest
Giphy
"'It is only those who have never heard a shot, never heard the shriek and groans of the wounded and lacerated […] that cry aloud for more blood, more vengeance, more desolation.'"
"General Sherman, from a letter sent in May of 1865 in the midst of his march to the sea."
TTTriplicate
Loss in Life
"'WAR is a racket. It always has been. It is possibly the oldest, easily the most profitable, surely the most vicious. It is the only one international in scope. It is the only one in which the profits are reckoned in dollars and the losses in lives.'― Smedley Butler"
ayayaJAMMER
Shoot
"'Every gun that is made, every warship launched, every rocket fired signifies, in the final sense, a theft from those who hunger and are not fed, those who are cold and are not clothed.' -- Dwight D. Eisenhower"
zyygh
Dirty
"'In Germany, the one who complains about the dirt is considered much more dangerous than the one making something dirty.' -Kurt Tucholsky"
"(Not an exact translation, the original quote is in German)"
EsszettOfficial
I'll Find You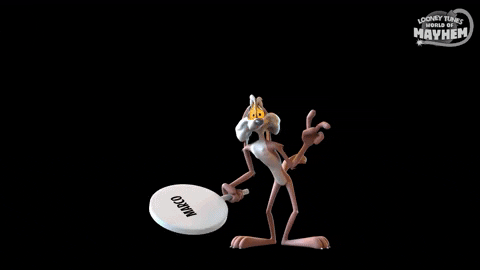 looney tunes marco GIF by Looney Tunes World of Mayhem
Giphy
"Nobody believed Marco Polo's stories about travelling through Asia, and on his deathbed someone asked him to admit he had made it all up. His response was 'I have not told half of what I have seen.' That always got my imagination going. I would have liked to have heard his stories straight from him."
mariam67
I've always wondered about Marco Polo's origins.
Dreams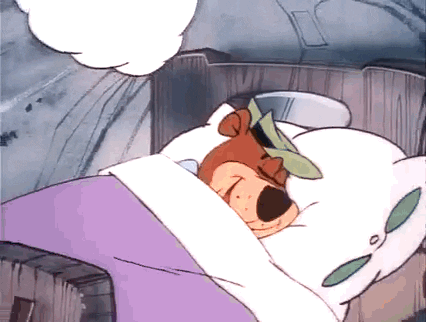 Hungry Hanna Barbera GIF by Warner Archive
Giphy
"'All men dream, but not equally. Those who dream by night in the dusty recesses of their minds, wake in the day to find that it was vanity: but the dreamers of the day are dangerous men, for they may act on their dreams with open eyes, to make them possible.' T. E. Lawrence"
Kravashera
Time to Die
"'I've seen things you people wouldn't believe... Attack ships on fire off the shoulder of Orion... I watched C-beams glitter in the dark near the Tannhäuser Gate. All those moments will be lost in time, like tears in rain... Time to die.' — Rutger Hauer in Blade Runner"
cisforcoffee
Send it All...
"'Stop sending people to kill me. We've already captured five of them, one of them with a bomb and another with a rifle… If you don't stop sending killers, I'll send one to Moscow, and I won't have to send another.' - Said by Josip Broz Tito to Joseph Stalin"
ChangKaiShek2
Death
"'I used to have five brothers, now I'm not even a brother' - Kevin Von Erich"
"His older brother died at the age of 6. His younger brother David died suddenly at 25. His three youngest brothers all killed themselves at 33, 23, and 21. Between 1984 and 1993 he went from having four younger brothers to not being a brother."
ToxicBanana69
Remember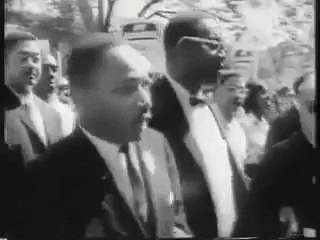 Martin Luther King Jr Mlk GIF by Identity
Giphy
"'We will remember not the words of our enemies, but the silence of our friends.' - Martin Luther King, Jr."
RecalledBurger
Power
"'We have the power to make this the best generation of mankind in the history of the world or make it the last.' - John F. Kennedy"
VerdHorizon
These are some powerful words that have stood the test of time.
Keep reading...
Show less
Life is a minefield. I try to stay positive but let's be real, every second we live in danger and survive the unthinkable, mostly when we're not aware.
We have to pay better attention. I'm not trying to make anyone anxious, but being vigilant can save a life.
And a little worry goes a long way to having a long life.
Be cautious, it's not a bad trait to have. I think they call it be on the defense? Is that right?
I don't watch football.
Let's discuss...
Redditor _Losy wanted to warn us about all the dangers we're ignoring, so they asked:
"What is something people don't worry about but really should?"
For me, it's food allergies.
I've nearly died not knowing allergies change over time.
Pay attention after you eat.
Be Better
"Driving. There are so many horrible drivers out there. Be better." ~ PM_ME_UR_LAST_DREAM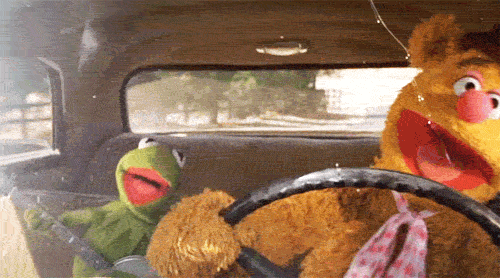 Giphy
I Am Here
"Posting your whereabouts." ~ Stargazer10108
"My cousin does this all the time despite us begging her to stop. Her argument is that "'just my Facebook friends see it' - yeah, but do you know all of your friend's friends."
"Do you know who's accessing your friends' accounts and we all know how 'private' Facebook is. SMH. I only ever post about vacations when I'm back home again." ~ SuchLovelyLilacs
MURDERER!!
"Hypertension. The silent killer." ~ kluverbucy77
"I'm 29 and recently had to have a physical because I'm applying for new job. I haven't been to the doctors in probably four or five years."
"When the woman was about to take my blood pressure I warned her it was gonna be high (it always has been even when I was playing three sports in high school, it runs in the family)."
"Anyway after taking my blood pressure four separate times the woman warned me by saying if I wasn't in my late 20s she would sent me to the ER. That's how bad it was."
"Really opened my eyes. My grandfather had six heart attacks and my father has had two." ~ Lukey_Jangs
Brush up!
"Teeth health. It can go real bad real quickly causing things you wouldn't even think of while having tooth ache." ~ theR0TH
"I am 27 and have terrible teeth since I'm 14. I'm lacking 10 teeth. I never even once in the last 13 years smiled with my mouth open. I always instinctively hold my hand in front of my mouth when I laugh. I have absolutely no confidence nor self esteem because of this. This is true." ~ Wisewolf-Holo
All the Colors
"Glitter on Christmas decorations and toys."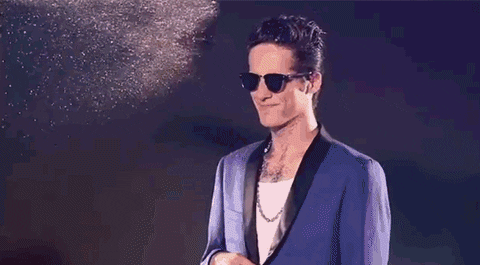 Giphy
"They are basically tiny pieces of plastic, rub off easily, stick to hands and clothing and eventually get into your lungs where they remain for eternity. Why these aren't banned worldwide escapes me, but it is getting increasingly difficult to buy non-glitter ornaments." ~ BaaaaL44
Drivers are crazy.
It's all a scene from 'Mad Max.'
Nobody can drive safe.
Just pray...
Diet
"Sugar and salt intake. If your diet is high in processed foods you're loading up on these 2." ~ Lovingnature412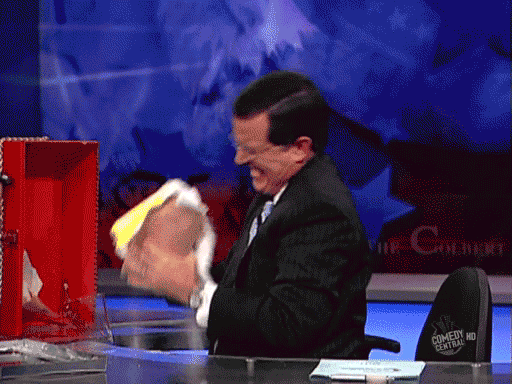 Giphy
Medicines
"Antibiotic resistance." ~ pixer12
"That's how my grandmother died! She got a cut on her foot, and it became a MRSA infection. They considered amputation, but by that time, she was so far gone with dementia that the doctors didn't think the trauma would be good for her, so we just let it run its course."
"I was like, what freaking year is it that an infection is so bad that it takes a life? Freaking mind-blowing. I thought we had moved past that Little House on the Prairie crap." ~ mmemarlie
The Earth
"Topsoil. We need it to grow food. No one knows how to make it. And we are slowly washing it all into the ocean with our farming practices." ~ Dirtbag204
"Cover crops were used for topsoil preservation... and it's not very common in modern agriculture. Manure fertilization is effective, but hardly scalable. Bottom line, we're losing 3 tonnes of topsoil per person per year." ~ Low_Adhesiveness_130
Info Wars
"Posting personal information in social media. You might think posting your name, address, birthday, school, car, your children's names, job among others in a single site in the internet is totally safe. It is not."
"A really good identity fraud can easily use your identity. A skilled burglar can easily monitor your schedules to time their theft perfectly. So don't give out too much information in your social media." ~ Curious-Force5819
'maybe vulnerable'
"Cyber vulnerabilities. I've worked with some of the world's best white hat hackers and its mind boggling how accessible everything is."
"Here's a simple question to ask yourself to see if something is vulnerable. Is it connected to the internet? If yes, the answer is 'vulnerable'. If no, the answer is 'maybe vulnerable'." ~ MarcusGMElius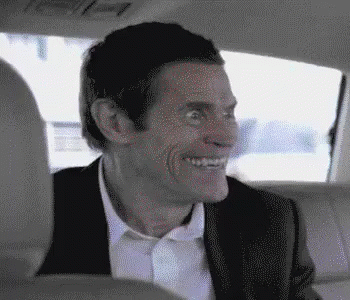 Giphy
No one is saying to be afraid.
We all have to live.
And we want to be sure we all get to, so let's do our best.
Want to "know" more?
Sign up for the Knowable newsletter here.

Never miss another big, odd, funny or heartbreaking moment again.
Keep reading...
Show less
There are so many details new parents don't seem to know. After centuries of parenting one would think y'all would be perfect at it.
There are endless examples of what to do, and more importantly what NOT to do.
But every day parents are left baffled by their children. I suppose that is all part of the process.
Parents should be talking amongst themselves more. Be brutally honest with each other.
It seems that older generations are keeping their secrets and warnings close to the vest; like some sort of "learn it the hard way" lesson.
But let's get into some hidden warning signs.
Redditor sneakyturtles7 wanted to hear about all the info that is left out of the "How to Parent" guidebook, by asking:
"What is something nobody warns people about enough when it comes to having kids?"
I've always wondering about having kids.
I waver, but then I go out to eat and I see the calamity of parents eating out with kids, and I smile and walk away.
Invincible
"If you felt invincible at some point in your life, you will never feel that way again."
"The mere thought of them being harmed in any way can completely destroy you." ~ ilovelasko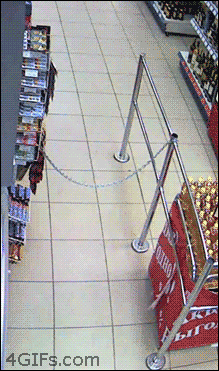 Giphy
Mental Fitness
"Make sure your mental health is up to par when they become teenagers. I swear my youngest was going to drive me insane with all the worry she put me through with her mental health after her first boyfriend cheated on her with her best friend, after a year of dating. Lots of hugs and cuddles all times of the day due to crying."
"My daughter actually started cutting so I had to make sure to always check her entire body for cut marks and search her entire room for anything sharp. I ended up finding a very small pediatric mental health facility they ran out of a farm house setting. Only around 10 kids at a time there. She went 3 times in 3 years. They taught her coping skills to help when she felt down. It helped tremendously." ~ Daddys__Babygirl
Make a Person
"There's a very good chance they won't turn out like you think." ~ weirdkid71
"People seem to often forget that they're raising people- as in, independent-thinking individuals whose actions, values, personalities, interests, and capabilities will potentially be completely unlike yours. I've seen a lot of parents struggle hard with that, and frankly, that's a possibility you should have made your peace with before you became a parent, imo." ~ MyMorningSun
"a blight on humanity"
"You have to parent the kid you have. The books are fine for ideas, your experience, friends thoughts, paediatricians, therapists. But at the end of it all you have this complicated little person you're in charge of with their own preferences, feelings, insecurities, abilities, and you have to do what works for them and your family and, of course, also raise someone who isn't a blight on humanity or menace to society." ~ Lilac77777
Time is Futile
"The days are loooong and the years are so very short." ~ dreamermom2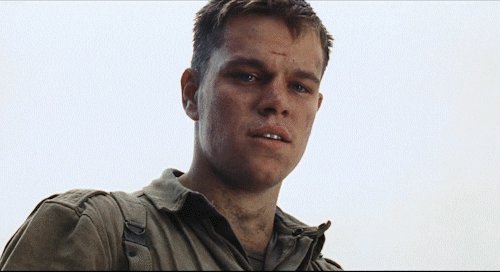 Giphy
There really needs to be some parenting training.
Why is that not a class instead of PE?
Like real life training.
Forever
"Parenthood does not end when they turn 18... it's for the rest of your life." ~ womanitou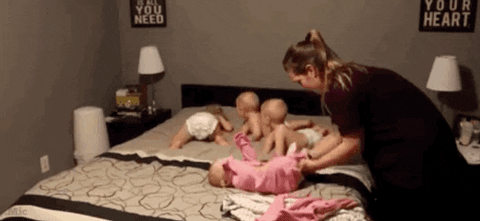 Giphy
Never Silent
"I call it 'active listening' it is really draining. When there is only another adult in the house you don't pay much attention to the everyday noises. With kids you are always listening, are they crying, are they fighting, are they too quiet, what just got opened etc etc. Gets better as they get older but nothing can prepare you for it." ~ chuppiecabra
To be alone...
"For me, I stopped having a chance to think anything through without interruption. I had a very hard time with that. I couldn't remember anything, couldn't make decisions, etc because every thought seemed to get interrupted. I'd just sit in my car alone sometimes so I could think." ~ ElsieDCow
Decisions. Decisions.
"It is one of the two or three most absolute and permanent decisions you can make in life. Once you have kids, you have kids. No going back, no choosing differently, no letting time pass to heal any wounds. Not saying this is good or bad. It's just a permanent decision (if you don't take giving them up for adoption into account)." ~ Soyuz_Pilot
No Life
"When they grow older, you don't have a private life anymore. They stay awake longer than you." ~ theofiel
"Whenever we're trying do do something sneaky, my wife and I always say that having kids is like having parents." ~ The-Horrible-M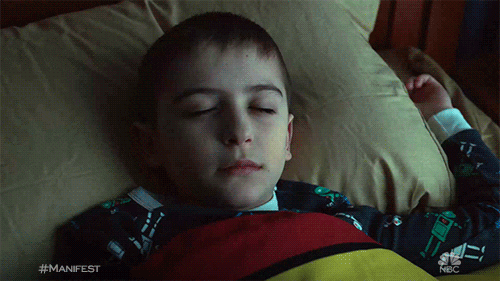 Giphy
I'm so glad I stayed a dog daddy.
Pets are stressful enough.
Kids are a big no thank you to me. Good luck to you all.
Want to "know" more?
Sign up for the Knowable newsletter here.

Never miss another big, odd, funny or heartbreaking moment again.
Keep reading...
Show less
Warning! Non-stranger danger!
That is a real thing, you know? We tend to not be as self-aware about warning signs and red flags in relationships. Why is that?
Is it love? Is it lust? Is stupidity? The answer is all of the above.
Sometimes we refuse to see what is right in front of us.
Other people see it and try to tell us, and we say they're the crazy ones.
The late, great poet Maya Angelou once said, "When someone shows you who they are, believe them the first time."
The warnings are there, you don't even have to look that hard.
Redditor Expensive-Bad-1111 wanted to compare notes on what to look for as a warning when it comes to matters of the heart and humanity, they asked:
"What is a red flag that most people are unable to see early on in a relationship or while dating...?"
I can't tell you how many times I ignored red flags.
LOL (NOT)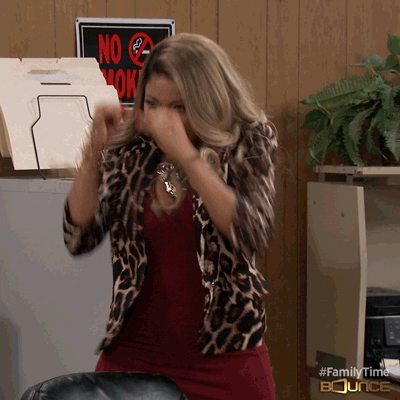 Threaten You Want Some Of This GIF by Bounce
Giphy
"The jabs they claim are just jokes." ~ FreeMindRestFollows
I cut him off...
"Keeping the relationship a secret. Actually hiding it from his/her friend to the point no knows. Not private... secret." ~ Verdigris000
"I had a guy do that. We went to high school together. He knew my family, I knew his. A few years after graduation we reconnected. He wanted to keep it a secret. Why? You are not married, I am not married. He wanted to have sex with me, but he didn't want to define our relationship. I cut him off. I am not a booty call." ~ Bris50
Maybe she's perfectly happy?
"Cutting you off from your friends, and not permitting you to socialize without them. Recently lost one of my besties to a new beau who won't let her out of his sight. We'll catch up when it all goes south." ~ Stormallthetime
"This happened to a friend of mine at University. She was 18, was part of my friend group, and literally lived in our room. Anyway, there were some older uni students who ran the hostel we stayed in and the guy who lived in our block would hang out with us quite a bit."
"It turns out he was only hanging out with us because he was interested in her. They ended up going on a few dates, which we thought was 'cute' because he seemed like a nice and funny guy, but then we never really saw her after that. The last thing I remember her telling me is that, he had written a list of 20 rules for their relationship, one of which stated that they must spend at least 2 hours of quality time together everyday."
"Apparently they are still together, but I still feel like we lost a good friend and that he robbed her of just living a full life. He was in his mid 20s and was also her first proper bf… Maybe she's perfectly happy? But if I had a bf for a few weeks that wrote rules for our relationship, it would definitely not be a relationship!" ~ Wooowaaat
Liar
"My ex called herself a pathological liar and told me she would never lie to me, and cried to me multiple times over the phone begging me not to leave when i told her to chill out and I'm not going anywhere. 'I was a bit naive since she had never really hurt me at that point."' ~ KimJongUf_
The Boss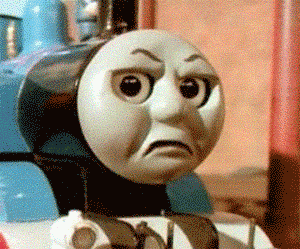 Not Funny No GIF
Giphy
"When one person always determines when time can be spent together. If it feels like you're always the one compromising to find time together walk away it's not going to go well." ~ AudienceNervous1665
There is a difference between suggestion and control. Learn it. Fast.
Trivial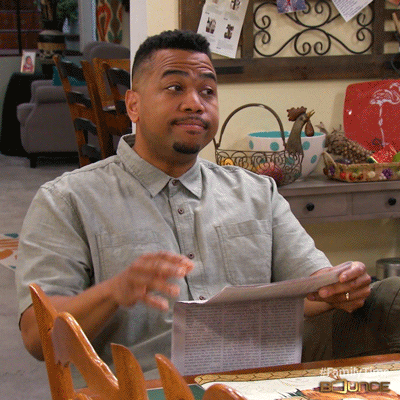 Go Away GIF by Bounce
Giphy
"Dismissing your feelings as trivial. A person who actually cares about you would consider your feelings about things as well, or at least attempt to understand." ~ Affectionate-Feed538
"forgetting"
"Always having strange reasons to not want to see you, "forgetting" your plans, being defensive or bit of a stand-off."
"Edit: I've seen a few people suggest and tell stories about memory issues or responsibilities that demanded full-time attention, and I just wanted to clarify that the case with my ex doesn't relate to any of these. My ex simply didn't have respect for my time or feelings and was just using me for sex when she was bored." ~ Cyanide_Revolver
Suggestions...
"When everything revolves around what they want to do. Their job, their social life, hobbies, where they want to live, go out to, go on holiday to, until you get to the point where you don't even know what you want to do anymore. It starts small, but builds quickly and you might not realise until it's too late."
"When you make suggestions or organise things it's usually met with negative comments, or the other person acting like a spoilt brat because it's not good enough, never good enough, so you just don't bother anymore." ~ MadamTheadoramoon
Besties
"Trying to take over your best friend (visiting them without you, confiding in them, telling them one sided stuff about your relationship). They are making sure you don't have a support system." ~ trs58
"My ex did this with my mother. Texted and messaged her, suddenly had the same hobbies as her so they hung out sometimes. I told him I didn't like it and he made it seem like she was the one saying hello all the time and inviting him to go fishing or whatever."
"It's hardly noticeable on its own but it is one of the things I can now identify as unsettling when I look back and see it in the context of everything that was going on. Like I swear he was trying to get me pregnant while I was between jobs and to get me to move to his hometown where I knew no one." ~ gagrushenka
Common Themes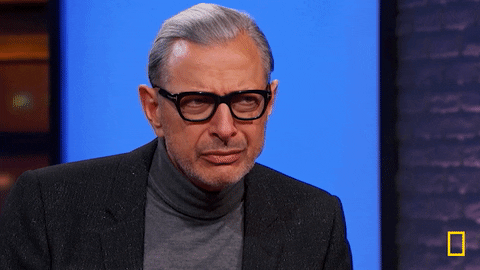 Tell Me More Jeff Goldblum GIF by National Geographic Channel
Giphy
"If they keep complaining about multiple exes. In those situations, they are the common factor." ~ TheVantal
Walking away can be difficult. But it can also be the smartest thing you ever do.
Want to "know" more?
Sign up for the Knowable newsletter here.

Never miss another big, odd, funny or heartbreaking moment again.
Keep reading...
Show less
Many consumers are guilty of purchasing products and making assumptions on how to properly handle them.

Sure, IKEA assembling instructions will undoubtedly be referenced—albeit with lots of hair-pulling–but there is certain literature attached to the merchandise that is conveniently forgotten.
The neglected piece of information is the warning label, and contrary to much public denial, they're there for a reason.
What is it about them that makes us conveniently gloss over the fine print, even if the word 'WARNING' is in bold and all caps? Do we, as educated consumers, think our common sense is sufficient?

Curious to explore this notion, Redditor rynoman12 asked:

"What is the 'WARNING: DO NOT...' label that is ignored the most?"
The following warned against specific body contacts.
See What I Mean?

"Glitter eyeshadow usually has a 'Warning: Do not use in the immediate eye area' and can cause damage to your corneas (even send you to the ER if you can't get it out) if even a particle gets in your eye."
Hear Me Out
"Do not insert inside the ear canal."
"Okay but why does my ear have a gspot then?"
– Cannanda

Screw Labels
"In my case would be like 'warning, do not wash/Gentle cycle/Hand wash...' and other shirts labels because I hate the feeling of that square thingy on my neck and first thing I do when I buy a shirt is ripping it off."
– V02D

Careful the things you ingest.
Toxic Chemicals
"WARNING: This product can expose you to chemicals, which are known to the State of California to cause cancer, are known to the State of California to cause birth defects or other reproductive harm."
Harmful Sip
"My sis came back to Scotland from San Fransisco a few years back with a tourist-tat coffee mug for me. Bloody thing said on the bottom that there was a chance I'd get cancer if I drank from it.
That's Just Nuts
"The warning on a 100% pure peanuts bag that it MAY contains peanuts."
"Lucky i always get a peanuts bag with peanuts."
Bad Combo
"Don't drink alcohol with medication."
"I swear everyone I know seems to just ignore that one or just not read the warnings or interactions with their medication in general."
These are warnings specifically aimed towards the safety of children.
Keep Away From Little Hands
"Probably the keep out the reach of children."
Questionable Caveat
"That stupid warning on nerf guns that tells you not to shoot them at people."
"Uh, okay, sure."
"I think it says 'Do not shoot directly at the face', probably because if it hits an eye, the damage may be serious."
– ACA2000

Half-Baked Warning

"Eat raw cookie dough. Better to die hunched over the toilet from salmonella poisoning than live on my knees."
Gotta Bounce Solo
"The warning on every trampoline ever that says to only allow one person on the trampoline at a time."
"Part of my job is actually to write these types of warnings and precautions (I'm a technical writer - I don't decide what the warnings are, lawyers do that, but once they know what warnings they want, I work with them to make sure it's worded clearly and concisely)."
"Anyway, my company used to do trampolines, and my boss remarked on how he has never known anyone to follow that precaution, and that in fact, if you were ever to see a kid jumping by themselves on a trampoline, you'd probably think, 'Oh how sad - that poor child has no friends!'"
You would think most of us have common sense, and that the warning label is on a product just in case.
But that concept was lost on these consumers.
Remember the woman who used Gorilla glue as a hairspray replacement? We all know how that worked out: a trip to a plastic surgeon.
Well, a Louisiana man thought that woman who suffered the consequences of applying the strong adhesive on her scalp was lying.
So he tried it on himself by using Gorilla glue to attach a plastic cup to his lip.
Sigh.

Keep reading...
Show less