America the great.
Fifty states plus Puerto Rico.
There is definitely a lot to see.

You have to wonder what visitor's lists look like.
What are the most popular places to see?
I know in NYC it's the shopping sales tax.
But let's do a little traveling.

Redditor Cole-On-Cancer wanted to hear what American sites are on the agenda when visiting. So they asked:
"Non-Americans of Reddit, what state would you want to visit the most?"
I don't have a long list of places to see stateside. So entice me...
The Best Of...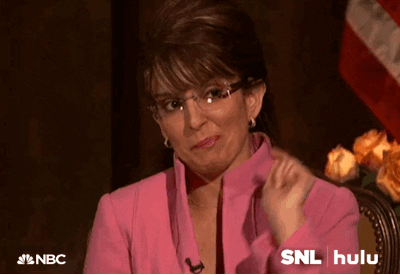 Saturday Night Live Finger Guns GIF by HULU
Giphy
"Alaska."
Odd_Cucumber_3149
"Particularly during the spring/fall, when the days are fairly 'normal' as far as the amount of daylight hours, but summer & winter in Alaska are definitely also an experience."
LaceyOkurrrt
Majestic
"I always wanted to see the Grand Canyon, so I guess Arizona."
Revolutionary_Oil897
"Grand Canyon is simply amazing. Keep in mind the north rim is closed in the winter."
AvonMustang
"I chose Arizona because I wanna see the saguaro's (kind of a cactus nerd here haha) but yeah the Grand Canyon might be worth checking out too lol."
Chromattix
The Beauty of it all...
"Wyoming - I would love to see the beauty of Yellowstone!"
Wtrpl14
"Wyoming is gorgeous, and Yellowstone is probably one of the most amazing and unique places on earth. I highly recommend everyone visit Yellowstone if they ever have the opportunity. The Grand Tetons right outside of Yellowstone are also breathtakingly beautiful. Wyoming is just all around a beautiful state. If you want to experience the American West, Wyoming is probably the best place to go."
Fred_Foreskin
Know the Difference...
"Washington. For the nature. Washington DC, for the museums."
Tropical_Geek1
"I was so excited to see my home state as the first comment! Washington is often forgotten about, which is a shame, because it really is beautiful. And it especially grinds our gears when people assume Washington is referring to DC, so thank you for knowing the difference!"
AnnofAvonlea
On the grill...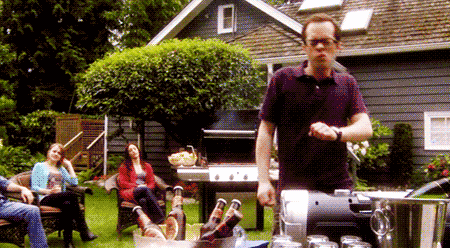 happy bbq GIF
Giphy
"The BBQ states of America. The ones that have their own variation on the cuisine."
Galloping_Scallop
"So, anywhere in Texas, Kansas City, Nashville, the Carolinas, and some random black dude in Mississippi."
Training-Seat-8991
I love me some BBQ. So much to eat. Like a several state buffet.
Superior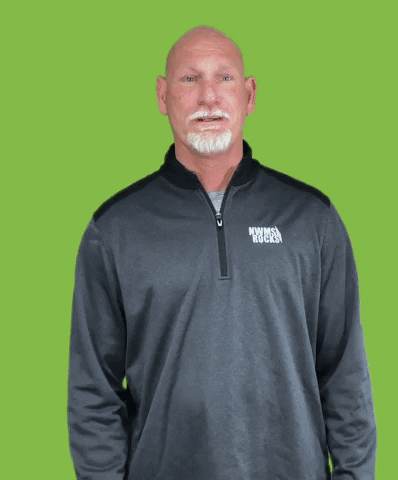 Reel It In Jay Buhner GIF by Northwest Motorsport
Giphy
"The boundary waters in Northern Minnesota is one of the most beautiful remote places I've ever been. World class fishing, trout are delicious and plentiful. Plus a chance to see moose. Really enormous wilderness area. Lake Superior is also it's own treat, really feels like an ocean, great sunsets."
seeeeya
Does It really exist?
"Nebraska, to see if it actually exists."
GangstaOctopus
"To really gain perspective on this question, drive the width of Nebraska along highway 80. You will be in Nebraska for hours, driving along the main interstate highway that runs through the state, and aside from Lincoln and Omaha you will not see anything else but flat plains covered in corn. Does Nebraska really exist? I don't know if I can accurately call that existing. It's a sort of limbo state or purgatory."
ToBePacific
Eye Popping
"I'm from Texas and my first trip to Lake Michigan was eye popping. It wasn't that it was so beautiful and... just perfect. It was that it was perfect and no one seems to know about it. White sand beaches. Nice waves. Highs in 80s mid summer. No salt or seaweed. No crowds. Cheap rentals. Dune rides. And no one knows."
wiinkme
The Natural Look
"Oregon seems like it has some really beautiful natural areas, and then maybe California because nice hot weather and beaches. Though honestly if i ever go to America i would love to just do a huge road trip tour with some friends. Apparently California is not that good for hot weather and beaches lmao."
whalezark
G'Day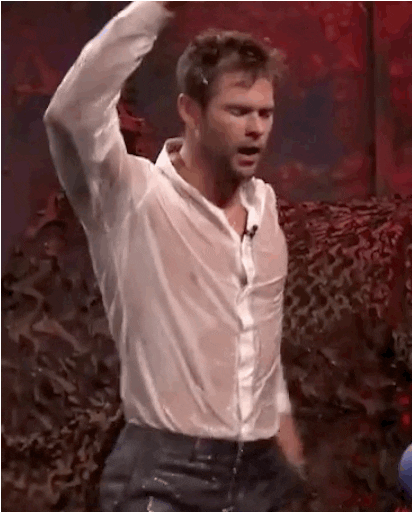 Jimmy Fallon Flirting GIF
Giphy
"Australian here - When I was in my teens I really wanted to live in a Redneck trailer Park in the deep South just to see if it really was like the movies portrayed. So whichever is the best state for that."
"Otherwise California to see a friend and Seattle, WA cos music. The Missus wants to go to Hawaii for our 10th anniversary and isn't sold on my response of 'its just Port Douglas with volcanoes. Just want to say, all of your replies have made my day! Cheers!"
theycallmeasloth
So many places to see and visit. Get to packing...
Want to "know" more?
Sign up for the Knowable newsletter here.
Never miss another big, odd, funny or heartbreaking moment again.
Keep reading...
Show less
Keep reading...
Show less