Reddit user AlainasBoyfriend asked: 'What should a foreigner avoid while visiting the United States?'
When I was in college, a cousin of mine who lived in London all her life came to visit me. We went out to my favorite restaurant on her first day and I warned her right of the bat not to order too much. She'd never been to New York, but I had been to London, and I knew there was a difference in portion sizes.
Portion sizes in England are usually just enough to satisfy you while potion sizes in America are usually too much to finish in one sitting. I explained this to her, but she waved me off. It was a point of pride for her that in any given group of people, she was always the one who ate the most, and the one who never slipped into a food coma.
Big mistake.
She was surprised to find that the chicken finger appetizer she ordered, which she refused to split when I suggested it, came on top of a mountain of loaded fries. She was struggling to finish it when the entree she ordered came out. She paled when she remembered it came with four sides.
In the end, she had to pack up a lot of the food, which was a totally new concept to her.
Ordering too much thinking you are going to finish it all is just one of the things foreigners should avoid doing when visiting America. There are plenty of other things to avoid or places not to go, and Redditors are eager to share what those things are.
It all started when Redditor AlainasBoyfriend asked:
"What should a foreigner avoid while visiting the United States?"
Rain, Rain
"Don't be bullheaded when it comes to the weather. If the locals are worried, you should be worried."
– TakeThisification
"Friend was gored to death by a mountain goat. Right through the femoral artery."
– Sharp-Procedure5237
Say Cheese
"If you go to the national parks, don't attempt to take selfies with the wildlife. A full grown bison will throw you through the air like a crumpled piece of paper."
– Juergen2993
"In Washington DC, avoid taking pictures in front of DC District court thinking it is the Supreme Court. The Supreme Court is 6 blocks away."
"Also, the White House is MUCH smaller than you think it is."
– SafetyMan35
"And eat and eat..."
"Ordering a large at a restaurant, or especially a movie theater. I don't care how hungry you think you are, you will not eat/drink it all in one sitting."
– Amazing_Excuse_3860
"Especially stupid if there are free refills on drinks lol."
– sigaven
City Folk, Beware
"If you are visiting a more rural area, like Montana where I live, don't underestimate the rural-ness. You might not be able to get a hotel in a small town and there are plenty ty of places where there aren't any hotels or accommodations. You can take highway and run out of gas because there aren't any gas stations for 70 miles."
"Also, if it is a dirt road, and there are a lot of them in the rural U.S., don't ever assume that you will have cell/GPS reception or that the dirt road goes anywhere besides 50 miles into the mountains where you can get stuck or break down. It's hard to conceptualize for people who live in more populated areas."
"Your best bet is to plan ahead and read reviews. It is absolutely worth it to visit areas where there is wilderness. That is why I live here. That being said, it's dangerous in a different way than visiting a city."
– Violet624
"Damn, as an American city dweller, you made me scared of Montana."
– DasBeatles
Road Trip
"Driving from New York to LA."
– No_Finish_2144
"Unless you're planning to spend 2 weeks visiting places in between. The drive will not take just a few days!"
– VG88
"We had an exchange student from France staying with us (NY). one day, we saw her with a map of the US, said she was going to take a bus to California because she had heard so much about it on television."
"We had to sit down and explain it was going to take a week, each way."
– medicinaltequilla
"Yep. I lived in France for a longtime and took the bus everywhere. on a 10 hr ride there you could easily cross three countries..."
– No_Finish_2144
Six Feet Apart
"I find a lot of foreigners have about 2 1/2 inches of a personal space bubble, while us Americans value our space. Keep at least a 2-3 feet distance when conversing with strangers. I've had an Italian guy come so close I thought he was going to kiss me. Very uncomfortable for someone who isn't used to a lack of personal space."
– MasterPip
Keep Your Mind Wide Open
"Leave all your stereotypes about America home, it's a hugely diverse country and your experience in one part of the US will be very different to your experience in another. Keep an open mind and have fun."
– zerbey
"Well said. I don't think most first time visitors to the US get just how different one state can be from the next."
– TacohTuesday
Smokey Home
"Don't smoke in public buildings, this is illegal."
"Don't smoke in someone's house, apartment, or condo without asking for permission. This isn't illegal, but it's still extremely rude."
– Max10imus
"This feels like common courtesy anywhere in general. Even in houses where people smoke, I still go outside to smoke. I'm really uncomfortable smoking in other people's houses."

– Conditions21
Don't Forget To Tip You Waiter
"Remember that our service staff do not get paid a living wage. They rely on tips to survive. If you can't afford to tip, don't eat out."
– kindest_asshole
"Tipping is compulsory here. It's super fucky, and really shouldn't be. But it is. Especially if you plan on sticking to one area and eating in a place more than once, you'd best tip. Don't toy with the people who handle your food out of eye-shot..."
– MothraWillSaveUs
Where To Eat
"Don't go to the big chain type places. Go to the mom and pop little restaurants and coffee shops and specialty shops. You will usually find new cool things you enjoy."
– ElectionProper8172
"Agree but check reviews. Not all small businesses are created equal. Chains are good if you don't have time to do research. You know what you're getting (probably)."

– UnihornWhale
American Health Care
"Avoid a hospital visit. Whatever you think it costs, it's more."
– pug_fugly_moe
"Whatever a European thinks is a cartoonish amount, and then triple it, and that'll cover the ambulance ride there."
– liketreesintheforest
"Right? I remember listening to a Dutch person complain that their Healthcare wasn't actually free despite what Americans said. He went on to explain that he has to pay something like a $20 copay to go to the dentist and some vague circumstance where you might theoretically have to pay close to a hundred dollars at some point. It was cute."
– UnspecificGravity
Get Me A Map!
"Avoid looking lost and unorganized in areas of big cities with high crime rates. Dress functionally, always keep the illusion of knowing where you are and where you're going, pay attention to your surroundings. Bad people will target folks who look lost and unorganized more often than people who appear oriented."
– xtrasmolpp
"That kind of applies to any big city in the world."
– the13bangbang
"If I am legitimately lost, I will walk with purpose until I find somewhere to sit. Once seated, the phone comes out and I try to make it look like I am texting someone and not studying a map. Nothing stands out like a group of people, standing in the middle of the sidewalk, all staring at one person's phone."
– Lothar_Ecklord
I'm not even a foreigner and I follow this rule all the time. Extremely important!
America the beautiful.
So much to see. So much to experience.
Just because we don't have exotic oceans and ancient history doesn't mean there isn't majesty to take in.
There are many vacations to put together.
And now we don't have to use a paper map to plan.
Our apps and GPS have it all planned out.
Redditor driedkitten wanted to compare notes about the greatest ways to see the USA, so they asked:
"Where is the most beautiful place in the United States?"
So far the cliffs of California is my favorite part of the US.
The Falls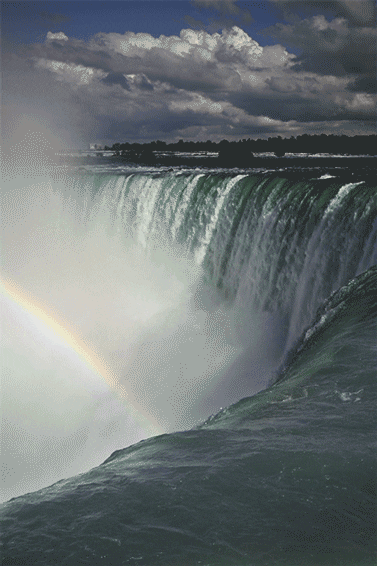 niagara falls GIF
Giphy
"Subjective of course, but Crater Lake is certainly a sight to behold."
KaboodleMoon
"My home state of Oregon is full of beautiful places, South Umpqua falls, Illinois River, and Multnomah falls. Are some favorites."
jlp120145
Oh Hoh...
"A tie for Acadia, Hoh rainforest, and Rainier in the fall."
ParkLaineNext
"I was going to say Acadia. It's very underrated for some reason. My mom's friend by coincidence ended up being my English professor in college and we went on a trip to see family in ME. We stopped at Acadia for a day and she said it reminded her a lot of her visit to Greece."
NunChuckNorris007
"Hoh rainforest is absolutely devastatingly beautiful. Hiked the whole Hoh river trail when I was 17 and it's still near the top of the list for my favorite things I've ever done."
Hal9000_Red_Eye
In Awe
"Glacier national park. I was continuously in awe that the place was real life."
StrebLab
"The vistas of this road, on a motorcycle, were beyond breathtaking to experience. Would 100% do it again. Being on a bike allowed for stops at the waterfalls where there was no room for vehicles to pull over, and the views from the tunnels under the road were supernatural."
tastygrrrl
The Road Ahead
"There is a stretch of the Navajo reservation where there is no cell service, AM or FM radio reception. The road stretches before you for miles surrounded by red rocks touching blue sky. The buzzing undercurrent of modern connectivity fades away and your brain can be truly still."
tulleandtiaras42
"We did a little unscheduled off-roading in that area when we came to a road closed barrier. A Navajo couple pulled up alongside us while we pondered the dirt road heading roughly in the direction we wanted to go and assured us it was passable. Really lonely place... but wonderful."
KaleidoscopeWeird310
On a Clear Day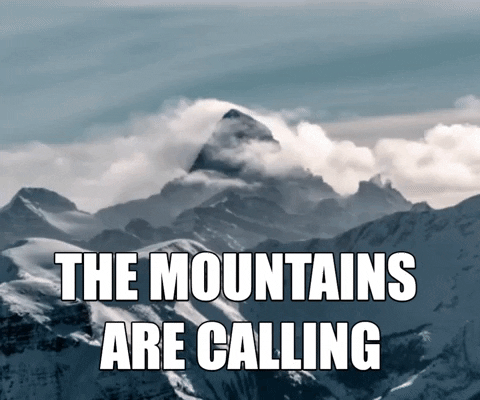 Mountain GIF by Sunshine Village
Giphy
"Mount Rainier."
WWDB
"If I stand right at the doorjamb of my front door on a clear day, I have a beautiful view. I owned this house for 15 years before I figured that out. You can't see it from any other position in the doorway, or if you're outside."
Wise_Ad_4816
Mountains are hot. That is all.
See the Country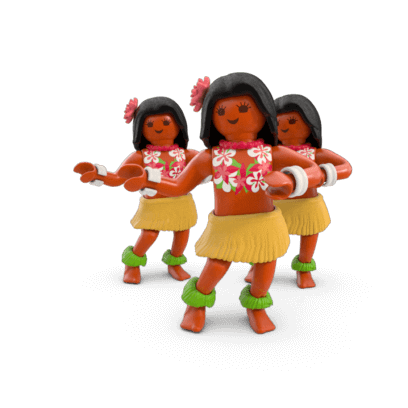 Happy Dance GIF by PLAYMOBIL
Giphy
"Depends on what you're looking for. The United States is a big place."
"For me - Hawaii is hard to beat."
Own-Willingness-3935
Beautiful scenery...
"Zion National Park is the most well-known place in Utah. But my entire state is an outdoorsman's paradise. LOTs of beautiful scenery in both the northern and southern parts of the state."
nekor18670
"Totally!!! And it's very different. I personally prefer Southern Utah because the red rocks make me feel like I'm on Mars. But I grew up in the salt lake valley, so the mountains lost a lot of their majesty. But if I'm being honest, I miss them terribly."
Bye-sexual-band-n3rd
Smell the old growth
"I'm incredibly biased, but the most beautiful place is the California redwoods. Drive up 101, and then detour towards Petrolia. There is absolutely nothing like it. Roll down your windows and drive 35mph. Smell the old growth. Stop at the pull out. Take a small hike. It's worth it."
Altril2010
"Yes, 100%. My brother lives in McKinleyville and I am going to see him the end of April. Can't wait. It's my happy place. They are like the Grand Canyon and Niagara Falls... you have to see them to believe them. Those redwoods are something else!"
strongy78
Utopia
"Yosemite! You drive thru the tunnel and come out the other side. Looks like heaven/Utopia."
Socalrdb
"Did a hike in Yosemite on January 1 last year. A spectacular way to start the year. I had seen photos of it, seen it in movies, watched countless videos on Youtube about it but -nothing- prepares you for the sight of El Cap as you turn that corner. I was very nearly moved to tears."
ThrustersToFull
Amazing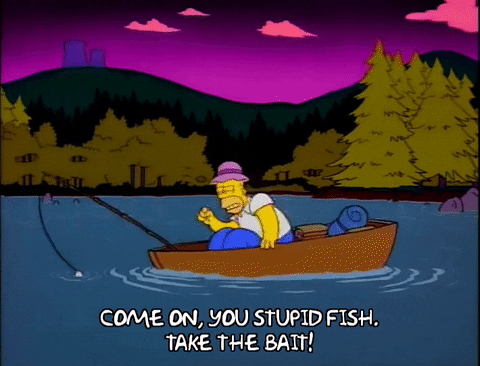 Episode 1 Boat GIF by The Simpsons
Giphy
"The Shenandoah Valley. Its an amazing place if you're an outdoorsman. Hiking, fishing, hunting, bird watching, camping."
homoco4396
All the wonders of the world. I may have to check all of these out.
What did we miss? Let us know in the comments below.
Lots of people have so-called bucket lists—things they want to do or see before death.
Included on many of them are famed destinations like the Eiffel Tower, Times Square, the Taj Mahal, the Grand Canyon or the Great Wall of China.
But are all of these places worth the time or money to get there? Are some of them underwhelming in person?
Redditor tade757 asked:
"What famous place is not worth visiting?"
Sherlock Holmes Home
"Sherlock Holme's house on Baker street in London."
"Of course I love Sherlock Holmes, so as a tousist I took the tour. Not far into walking around the house it dawned upon me... this is a fake set of a fictional character."
"What am I doing here????"
- RemotelyRemembered
Plymouth Rock
"Plymouth rock Massachusetts."
"Despite all the rage it's still just a rock in a cage"
- BodybuilderOk3836
Llanfair­pwllgwyngyll­gogery­chwyrn­drobwll­llan­tysilio­gogo­goch
"Llanfair­pwllgwyngyll­gogery­chwyrn­drobwll­llan­tysilio­gogo­goch in Wales Nothing there except an Edinburgh Wollen Mills shop. Which is just silly as Edinburgh is nearly 300 miles away."
- Dreddguy
"Meh. I went there to take a photo by the train station sign. I got a photo by the train station sign. The whole experience was exactly what I expected and I was completely whelmed."
- HawkinsT
Hollywood
"Hollywood, it's seedy and disappointing. It's full of entire industries (*cough scientology *cough) that take advantage of starry-eyed twits."
- Judas_Feast
"I think what I really liked about Hollywood was how sh*tty it was. And the Chinese Theater and walk of fame are so much smaller than I expected. The fact that everything looked so much bigger and more glamorous on TV really made the whole thing perfect to me."
- Spite-Funny
Run Away!
"Camelot. It is a silly place."
- 4LostSoulsinaBowl
"It's only a model"
- Admirable_Tie_3497
"They do routines and chorus scenes with footwork impeccable, though."
- punania
Lands End
"Lands End, UK. Heralded as the 4th most disappointing attraction in the UK. It's not even disappointing enough to win an award"
"Edit: I mean the landmark in Cornwall, not a clothing store. Deary me."
- YellowBernard
"Lizard Point (the most southerly part of England and not that far away) is a much better trip - it doesn't try and pimp itself up with tat and tourist attractions, it lets the scenery do the talking and gives you space to take it in. Plus you might see a chough, which is a cute and super rare lil crow with a red beak and legs."
- slogginmagoggin
Platform 9 3/4
"Platfotm 9¾ in King's Cross station, London. Stupid metal statue on a straight wall, a horrible queue to taking a photo with you on it, and another hundred-meter long queue to the small and very expensive Harry Potter shop. I was there middle of the day in off-season, don't want to even think about it on high season."
- HorsesWearHooves
"My husband and I took a train from Edinburg into Kings Cross for a Christmas trip one year. We thought, hey since we're here we should find Platform 9 3/4. We walked the platforms in the station thinking it was actually on a platform. Ended up in a utility elevator with our luggage and a bunch of station workers who thought we were the funniest American tourists they ever met. They ended up pointing us to the very sad wall in the main lobby with the statue and a line 2 hours deep."
- blackpearl882
NYE in Times Square
"Times Square on New Years Eve."
"Just forget it. It has *never* been worth it."
- roman_fyseek
"I remember a radio host I heard as a kid said the following:
"'The amazing thing about Time Square on New Years Eve isn't that you get tens of thousands of people there every year, it's that you get a whole different set of tens of thousands of people there each year. Nobody wants to do it twice, because it's cold and boring and crowded and filthy.'"

- Sawses
Centralia, PA
"Maybe less famous than the question meant, but about fifteen years ago my friends and I took a road trip to Centralia, Pennsylvania (the abandoned town with a decades-long mine fire burning under it that the Silent Hill movie was loosely based on). We thought there would be tons of abandoned buildings to look at, creepy places to see, adventure to be had- we were so excited, and we were like six or seven hours away so it sounded like a fun trip."
"We got there, and there was just... nothing. All of the buildings are gone, the creepiest thing we found was a very-well-taken-care-of cemetery, and the only really "abandoned" thing to see was the stretch of interstate that had been routed around (which had a little bit of fun graffiti on it back then, but in years since it's become just a giant paint stain). We ended up driving to Gettysburg instead and going on some ghost tours, so it was still a fun trip, but there was like... nothing to see in Centralia, at all."
- UltimaGabe
Checkpoint Charlie
"Checkpoint Charlie in Berlin. It used to be the border between the US and Soviet sectors, but all that's left of it is a shack and a sign, and the only thing you can do is pay to get your photo taken with someone in uniform. There's a frickin' McDonald's next to it."
- Nihiliste
"I was looking for this, god it was disappointing. I seem to recall there was a really badly dressed soldier who you could take pictures with for 5 euros."
"Quite enjoyed the DDR museum though."
- Renfieldslament
So, did these stories change anything on your must-see list?
Or did someplace you went not make the list that should have?
Let us know in the comments.
With things inching closer and closer back to normal after three years of the global pandemic, people are more eager than ever to go on a vacation.
And the possibilities of where to travel are endless.
Be it a soothing beach vacation in Turks and Caicos, enjoying the romantic hustle and bustle of Paris, or letting one's imagination run wild at an amusement park.
But are there some places one should make a point of avoiding as a vacation destination?
Be it for political unrest, unsafe conditions, or simply because there isn't much to do.
Redditor Blowmansalad was curious to know the answer, resulting in their taking to Reddit to ask:
"Where should you NOT go on vacation?"
​​Hatí
"Haití."
"At least not until some form of functioning government actually takes place."
"After the magnicide it's been nothing but a turf war between gangs better armed to than most small countries and everybody that could, aka, the rich, left the country due to the constant threat of getting kidnapped and all the violence that has been taking place."- logiqaltech
Russia, at least for now.
"Americans might wanna put that Russia vacation on hold for a lil bit."- flip_phone_phil
Salem, Massachusetts, in the fall...
"Salem around Halloween."
"I'm a local."
"It's a damn tourist trap."
"Nowhere to park and if you haven't booked all your reservations by February you're SOL."
"The summer is a 10x better time to visit Salem."
"For those asking, I am referring to Salem Massachusetts."- jlm2299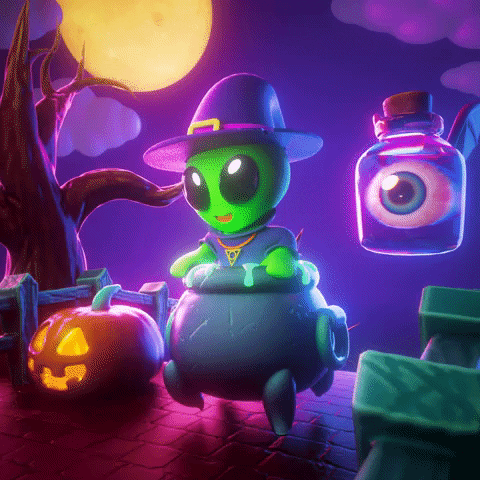 Happy Trick Or Treat GIF by DOMCAKE
Giphy
The pyramids might be best seen in pictures...

"As an Egyptian I am definitely not looking forward to reading these replies."- d7oom175
"Egypt."
"The common folk are warm and welcoming and would give you the food off their table and clothes off their backs."
"But the cops, the scammers, the vendors, phew."
"It is one big tourist trap."- TwistedChopstick
"If you're a woman, I've been told that Egypt is best avoided unless you have male friends or family that can safely escort you about in public."
"Otherwise, any country in an active war."- chibinoi
Unless you never want to leave your hotel.

"I took my wife to Jamaica for our honeymoon."
"We wound up in a resort in Montego bay."
"The resort was nice but began to feel like a prison."
"If you went out people would grab her by the wrist and drag her to some shack they were selling trinkets in."
"The locals that worked in the resort were fantastic."
"Best prison guards you can imagine."- jabsaw2112
"Jamaica."
"They actively tell people to stay on resort property because they can't protect tourists otherwise."- MrPuzzleMan
Maybe one day.
"Afghanistan."
"No question about it."- DatRobloxKid
If you can't take the heat...

"Phoenix in July."
"It's a monument to man's arrogance."- TacoDoc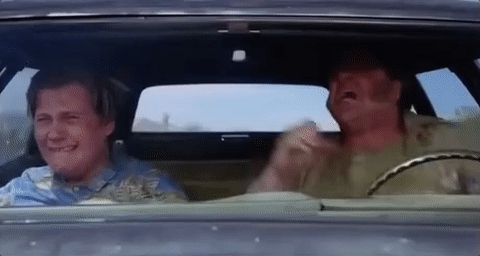 Raising Arizona Movie GIF
Giphy
Of course, when choosing a vacation spot, one wants somewhere where they can relax, take in the sights, and escape from their current realities for a week or so.
So, traveling to somewhere where you're constantly on alert, your mind is constantly racing, and/or there's nothing to see... might not be the best choice.
Thankfully, be it near or small, there is always somewhere to fall back on.
When visiting any place for the first time you want to do your best with the locals and the culture.
You're a guest.
Whether it's someone'e home or if it's as vast as the scope of the entire country.
You want to experience all you can while being respectful.
So let's discuss hitting up America for the first time.
RedditorPraglikwanted to share some must knows for the people whole and visit our land.They asked:
"Americans of Reddit, what's something anyone visiting the US for the first time absolutely must know about or be aware of?"
Welcome to America. A few beginner rules...
No Money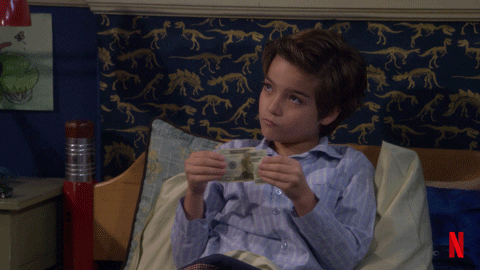 Bribing Season 3 GIF by NETFLIX
Giphy
"Do not under any circumstances try to bribe a cop depending on where you come from that might seem odd but trust me you will get in trouble if you try."
DanHN2002
Stay Seated
"Don't get out of your car if you're pulled over by the police unless directed to do so. Police here take their own safety very seriously so they may see someone quickly getting out of the car as a sign of aggression. Coupled with the fact they carry guns and generally don't have a track record of deescalation, it's possible you might get shot."
bboe
Cold as...
"Drinks come with ice by default."
RoofedSpade
"And refills! Soda is cheap as hell. No one's coming to pour it into a glass for you, it's made on the spot and you can have as much as you want."
sckurvee
"And everybody wants to put lemon in them but they never wash the lemons you have to ask specifically for no lemon in your water."
WolfThick
Extra
"If the price says for example $5, you need to be aware that is $5 plus taxes."
Mariuxpunk007
"Plus extra recycling taxes on plastic water bottles in certain states (like California) So that pack of water bottles listed for $3 will cost over $5 after taxes."
BobbiestofDs
"That's literally false advertising. If a product is advertised (say on television) at a certain price, that's how much you pay."
Arkady2009
Service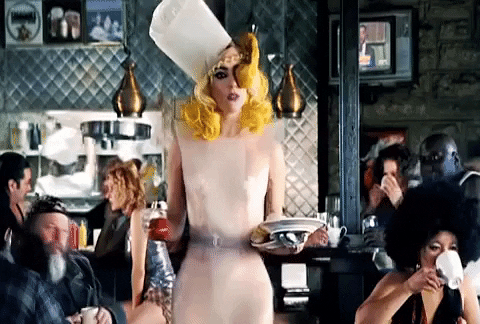 Music Video Mv GIF by Lady Gaga
Giphy
"Plus tip, if it's served to you."
luna_fea
Tip. Tip. Tip. And tip properly. 20%.
Eat Up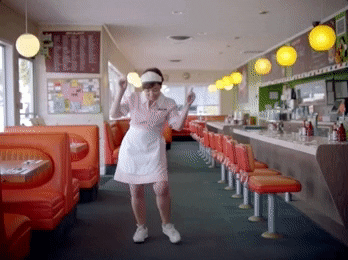 diner dancing GIF by Justin Timberlake
Giphy
"24 hour Diners. According to stuff I read in Reddit, our diners are legendary. ETA: I'm American and I eat at them a lot. I was just surprised how much visitors from other countries love our diners so much."
Revolutionary-Tree18
Road Issues
"I think it's really funny that the CA DMV official drivers manual says, 'do NOT make eye contact with another driver, this will make them MORE angry.'"
oof-floof
"If you screw up while driving put your hand up as a way to say sorry/my bad to the other driver. It diffuses situations because it shows them you didn't mean to do that. Many times drivers think something was intentional when really it's just human error."
pantsRrad
"I live in SoCal, and the Los Angeles area has the most brutally aggressive drivers I know. Sure, other countries like Vietnam etc. are a free for all, but Los Angeles drivers literally want you dead."
User Deleted
Don't Listen
"The CD is not free, never accept something from someone on a street."
Portland-to-Vt
"People will follow you around and thrust the CD (usually their mixtape) in your hand and then as you're walking away with a CD you didn't even ask for they start telling you you need to pay for it and then they refuse to accept the CD back so they make you pay for it or they keep harassing you. Happened to me in Venice beach."
rosiegirl8903
Nature Hunt
"GO TO NATIONAL PARKS!"
AmIADelusionalArtist
"But be respectful! Our parks are beautiful, but often dangerous! Stick to set paths, look up local wildlife, and get an idea of common dangers. A park in the northeast will have drastically different dangers than Utah. And always have plenty of water with you. States often have very gorgeous state parks, too."
whichwitch9
break the chain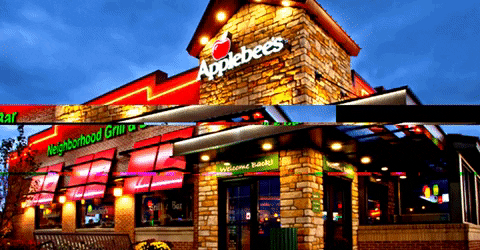 Applebees GIF
Giphy
"Do not eat exclusively at chain restaurants then go home and talk about how American food sucks."
Mastr_Blastr
So much to do and see. What would you add to this list? Let us know in the comments below.