It's time for rich people games!
You know what I mean - that thing we all do where we daydream about what shenanigans we would get into if we had unlimited funds? This time, we're focusing on our homes... which seems extra poignant considering the housing crisis thousands of people are facing.
Reddit user "breathingsaveslives" asked:
What ridiculous features would you put in your house if you had a ridiculous amount of money?
It you were expecting things like a helicopter pad, a giftwrapping room, or a personal Starbucks ... well... keep reading.
Pizza Party
"An outdoor brick oven for pizza. Then I'd hold pizza parties, instead of grill outs." - flpacsnr
"You don't need a lot of money for a pizza oven. I put together the jankiest oven for free and it gets above 700 degrees!" - myshkiny
"Definitely! And inside the pizza oven you could have a rotating stone baking surface, so you can have multiple pizzas gradually cooking as the stone rotates. Take a cooked pizza out, shove an uncooked one in, and it'll be cooked by the time it finishes its 360°." - green_meklar
Splash Pad
"Swimming pool in the basement designed to look like a cave." - ilike7hournaps
"Complete with a waterfall that's fed by a river that flows through the house starting from a fountain in the lobby. Also, behind the waterfall is a bar" - BigSwedenMan
"We current have a pool - it's nice. It's a standard in-ground pool with a diving board and slide. If I had unlimited $ I'd rebuilt it into a kind of grotto with caves, waterfalls, bridges, fountains, etc. It'd be awesome!" - HouseRenovations
The Horror-Movie House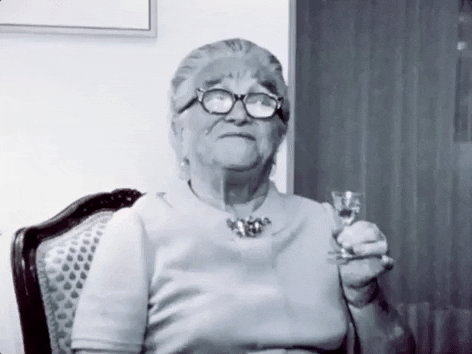 GIF by Archives of Ontario | Archives publiques de l'Ontario
Giphy
"A gigantic kitchen with plenty cabinets for all my things. It would include one of those industrial dishwashers that clean dishes super fast and easy. And appliances for whatever I want."
"Í would also get a nice, big dining-room for all the fancy dinner parties I would throw."
"My house would also have a garden with a lot of flowers, but not too much. I don't need bugs. I would have loads of flowers, and a raspberry bush. I would create a beautiful terrace to have tea on."
"As a kid, I sometimes visited this nice, old lady who lived in a big home. Her garden was amazing, with flowerbeds, and a terrace, and you could look at it from a balcony. All the way in the back was a wall, layered with raspberries."
"In the summer we were allowed to pick them, because this woman and her husband weren't gonna. Inside the house was kind of like a horror-movie: Confusing hallways, a dark attic, and a mysterious office. It was the ideal place for children to play hide and seek, and then finding a ghost or something." - ieatalot2004
Vacuum Walls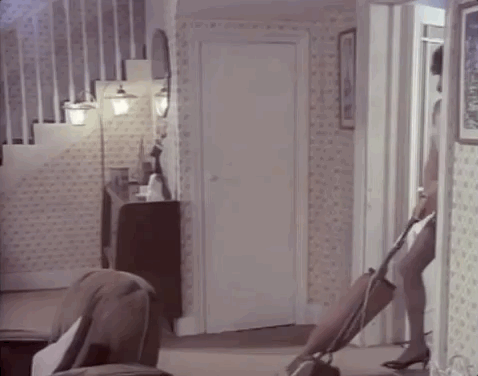 Vacuuming Freddie Mercury GIF by Queen
Giphy
"There are these hidden baseboard vacuums where all you do is sweep towards the gap at the baseboard and it vacuums up everything. Definitely I would have that in the kitchen, bathroom, and near both entry doors." - okcallmegoddess_
"This is real?!? I want vacuum walls!" - breathingsaveslives
"The maintenance is difficult, and I've yet to see one functioning as intended after 5 years without being completely rebuilt."
"It's such a lovely idea that I really wish was executed better." - TragedyPronFamilyVid
10 Seconds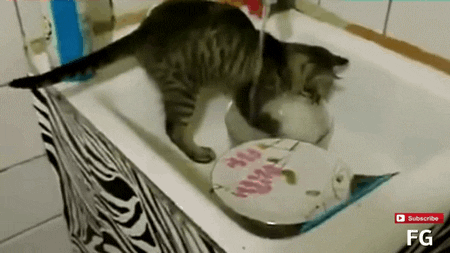 Cat Chores GIF
Giphy
"I worked at a kitchen for a little while and they had this dish washer that you just slid the dirty dishes on a rack underneath it, pull down the handle and it jet washed them in 10 seconds." - [reddit]
"I mean in a restaurant those dishwashers are practical but why would you need it at home? How often are you going to need 30 plates cleaned in a minute and a half?" - MountainCandidate0
"Family of 4, eating 3 meals in a day is 12 freakin' plates, forks and approximately 30 toddler cups because they somehow vanish into a black hole."
"Every day is a full load of dishes in the dishwasher. Miss one load and the sink is too full to get sh*t done."
"Full load of dishes in 10 seconds? Hell yeah!" - ihaveabibledegree
Going On Tour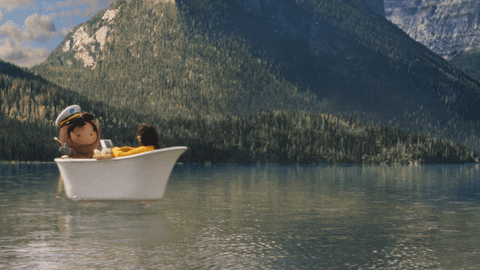 Water Bathing GIF by Salesforce
Giphy
"I'd want a bath on rails that takes me out of my bathroom and through a very slow tour of my pirvate and secluded garden while I wash." - Auserna
"I didn't know it, but now I want a toilet version of this" - ggrindelwald
Rich Friend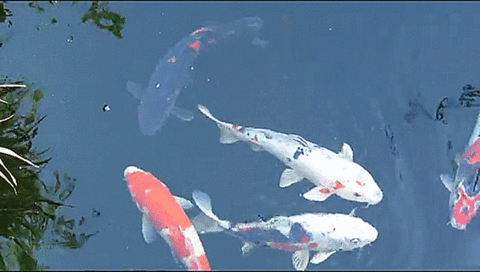 fish koi GIF
Giphy
"Had a rich friend. She had a large koi carp pond with stepping stones that you had to cross in order to reach the main bedroom."
"And then the door to the bedroom was some sort of round thing that you rolled aside to enter. Since seeing it I've always wanted exactly that." - pawnografik
Access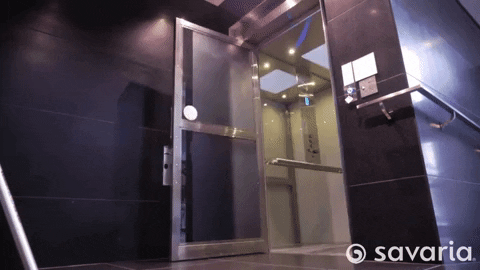 Design Architecture GIF by Savaria
Giphy
"An elevator for my disabled boyfriend." - goldenalpha207
"I came here to say "an elevator for my cat to go into the garden dowstairs", and now I feel bad." - lbpixels
Dungeon Master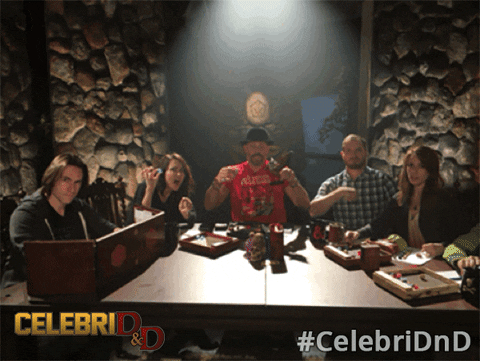 Dungeons And Dragons Dnd GIF by Nerdist.com
Giphy
"I'd pay people to sit in a room all day and night. When I'm in the mood, they have to play dungeons and dragons or magic the gathering with me. They would live on my estate with up to 10 chosen friends or family, they would earn a nice salary."
"They would all have a copy of the Player's Handbook and I would have two butlers, Jeeves and Alfred, to bring me rulebooks upon demand."
"Jeeves would double as the rules lawyer. Got a question? Ask Jeeves." - chubbychaseryou
So what would YOU put in your dream home? Sound off in the comments.
Keep reading...
Show less