Reddit user opposeThem asked: 'What was meant for kids but adult consumers hijacked it and ruined it?'
It's not uncommon for certain products to end up being used for purposes different than their initial intention.
Cotton swabs, or Q-tips, are the prime example, as nearly all who buy them use them to clean earwax from their ears despite the box expressly warning customers not to.
Then there are the products made for specific customers but whose clientele proves to be quite different from their initial target market.
Specifically, things or experiences intended for children but primarily enjoyed by adults, ruining any excitement the young folk may have had about them.
Redditor opposeThem was curious to hear about all the things magic grown-ups stole away from children, leading them to ask:

"What was meant for kids but adult consumers hijacked it and ruined it?"
Who Doesn't Need Something Soft And Cuddly Every Now And Then...

"Squishmallows."
"People trying to resell these literal stuffies 3x the price online."- sighcommagroan
Seems Like They Were Looking For The Wrong Kind Of Bears...
"Build A Bear."
"As a former employee I don't care if you came in and bought some stuff animals."
"Hell, there's some cool ones like Pokémon."
"HOWEVER, just cuz I worked there doesn't mean I have a whole collection myself and watch every show and movie that's partnered with the company."

"Yes I was an adult man working at a stuffed animal store."
"Yes I bought a couple Pokémon for myself."
"'No I don't wanna hear another grown man passionately talk to me about My Little Pony and PLEASE I DON'T WANT TO SEE A CUTIE MARK TATTOO YOU HAVE ON YOUR A** CHEEK EVEN IF THERE'S NO KIDS IN THE STORE CURRENTLY."- That_Guy_Pen
Fun Can't Be Forced
"After school hobbies!"

"Around the age of 47, I decided to pick up guitar again."
"So I went to a local school and enrolled as an adult."
"I would see parents harassing their kids and berating them for not being better."
"I think the majority of them have lost the idea that extracurricular activities are too help your child out of their shell and also to have fun."
"Not to make them a professional of any sort or the best of the best of the best."- BisquickNinja
I Mean, They Are Pretty Cute
"Minions."- aprairiehocompanion
"I remain baffled as to how and why minions, of all things, became the thing of choice for unfunny boomer memes."- moonbunnychan
Collect Them All... To Sell Them Later...

"Every card hobby."
"It's literally just about prices now."- lol022
"Pokémon Cards."
"Scalpers were so down horrendous they were raiding McDonald's during the pandemic."- Sol-Blackguy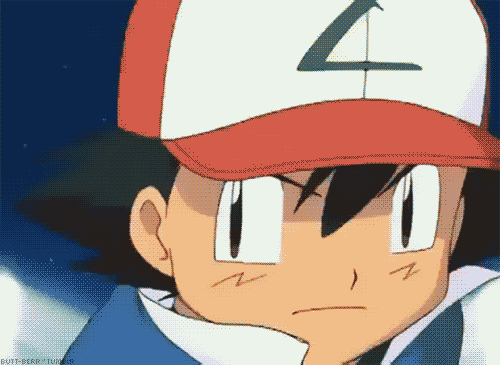 ash ketchum pokemon GIF
Giphy
Silly Rabbit...

"Trix."- Dont-ask-me-ever
"When I was a kid I felt so bad for that rabbit."
"I still don't understand the idea behind that marketing campaign."
"Was it- being greedy and mean is hilarious."
"Buy our cereal?
"Just give the bunny some cereal you sadistic little sh*ts."
"They ran an ad for a little while that was a campaign that allowed you to vote on whether or not the rabbit would get some Trix."
"I think you had to mail in a box top with your vote or something."
"I voted 'share' with all of my sensitive little heart."
"'Greed' won by a landslide."
"That's when I first became disillusioned with voting and people in general."- Iamtevya
You Can Keep The House, But You Can't Take My Babies...
"Beanie Baby collectors."- bigredthesnorer
" [A] photo of a divorcing couple dividing their beanie baby collection in court always makes me laugh."
"So ridiculous that people thought they were like stocks."- Delores_Herbig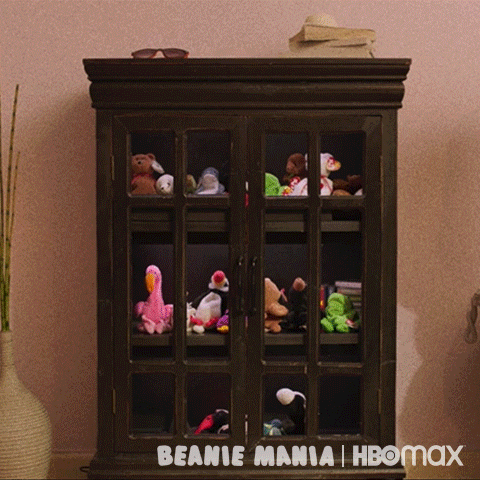 Beanie Babies GIF by HBO Max
Giphy
Influencer Culture...

"Childhood."
"Parents who film their kid's lives for likes and subs are sh*tty."- da_predditor
The Edward Vs. Jacob Fued Will Never End...
"YA books."
"I'm an adult that reads them."
"But the characters are TEENAGERS."
"People get upset that teenagers act like teenagers, in books targeted at... you guessed it, teenagers."- PumpkinPieIsGreat
So Much For Love Of The Game...
"Youth sports."
"When I was a kid 30 years ago, you'd have a practice or 2 a week plus a game on Saturday."
"Then if you loved sports, you'd get together with buddies in your ample free time and mess around playing super fun pick up games."
"Now, many kids are having full weekend tournaments like every weekend."
"And tons of practices.'
"They rarely have the free time to just play with their friends for the fun of it."
'Sure they are better athletes than we were, but are they better off?"- omgphilgalfond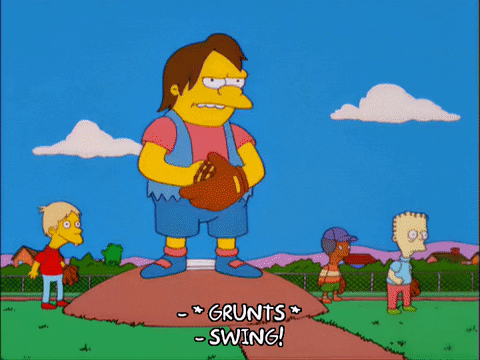 homer simpson pitcher GIF
Giphy
Can You Say "Re-Sale?"...
"Pretty much any kids' toy."
"The scalpers are working harder than ever to f*ck it up."
"Video games?'
"Check."
"Pokémon/whatever is popular cards?"
"Check."
"Lego sets?"
"Check as f*ck."
"Fuzzy egg furby like critters?"
"Check check."
"If scalpers can leech money out of people with it, they'll do it."- chris14020
Car Salespeople Can Be Ruthless...

"Hot wheels."- Snow-Dog2121
"Worst memory I have of comic con."
"An exhibitor gave a kid what must've been an exclusive at their booth."
"Grown men rushing and crowding the kid pressuring him to sell his toy."
"His parents moved him away promptly but I imagine he was shaken up by the experience."
"Went from a cool moment of unexpectedly getting a toy to grown weirdos getting in his face."- Dwike2
Where To Even Begin?
"Harry Potter vibrating broomstick."- PursuitTravel
"I have one found at Goodwill about 11 years ago."
"I'm a big HP fan, and I was excited to buy it."
'I realized it turned on, and I was hoping for cool sound effects, I was disappointed it only vibrated."
"I remember looking it up online just to check out info on it and found out why it was discontinued shortly after its release, thought never occurred to me until then."- Necranissa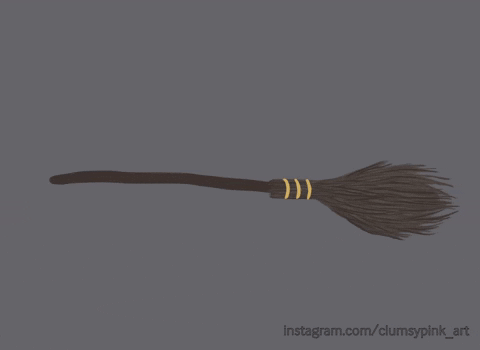 Harry Potter Halloween GIF
Giphy
One has to wonder how the manufacturers or marketing departments feel about these alternative uses?
Sadly, one can only guess that as long as they are turning a profit, they couldn't care less...
Unless you grew up with the most doting parents on the planet, there's probably a toy or two that you really wanted as a kid, but never received.
Whether it was too expensive for your parents to afford, or something like a noisy toy that was going to be way too annoying for your parents, there are probably some toys that you really missed out on as a child.
Redditor Moist-Patience-4989 asked:
"What is a toy you always wanted growing up, but never got?"
Power Wheels
"The Barbie Jeep that you could actually ride in. But once I had kids, I bought them one (not the Barbie version, but still). And guess what? I was five pounds under the weight limit so I was able to ride in their battery-powered Jeep. I mean, it was a couple decades late, but I eventually got to do it."
- smugmisswoodhouse
"Lol I never got one of those as a kid either. It still haunts me till this day. I have no idea why but it still does. My mom bought me a car for my 16th birthday but I still bring up the freaking power wheel. I guess it really scarred me."
- Annonme123
Easy - Bake Oven
"Easy - Bake Oven"
- Antibara
"Me too. I wanted one so bad. When they came out with the real retro looking ones a while ago, I was sooo tempted. LOL"
- Real-Web8925
"I was a child of the 70s, and wanted the Holly Hobbie version. My parents were poor and/or didn't want me cooking in my bedroom, so they dodged by pointing out it was for ages 8 and up. By the time I was 8 I was cooking real food in an actual oven so the request was dropped. Still low-key want one though, entirely to indulge my inner child."
- pepperminticecream
"Easy bake oven. Parents didn't think it was a toy for boys. I still became a baker anyways"
- Soggy-Juggernaut-569
Mini Bike
"A mini-bike like they advertised in the Sears Christmas catalog."
- XploringTheWorld
"Same. I wanted one so bad. All the guys on my street had one and to get into the woods they drove their bikes between my house and the neighbors. On our lawn! I was so pissed off they got to do it but my dad didn't think it was safe for a girl (in 1968)."
- SnowinMiami
Tamagotchi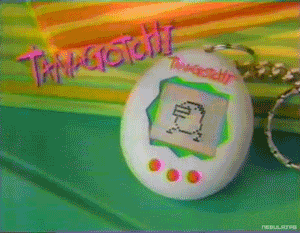 90S Nostalgia GIF
Giphy
"Always wanted a Tamagotchi"
- DuracellCosmonaut
"They were banned at my school. I think there was a bit of controversy with them at the time."
- Maso_TGN
"I have mine! Just put fresh batteries in it a couple weeks ago and I still can't keep the dumb thing alive 😅"
- IJustWantWaffles_87
TMNT Pizza Shooter
"The ninja turtle pizza thrower van."
- Ph33r-Enigma
"My friend brought his TMNT Pizza Shooter over. We then spent the next 2 hours shooting my older sister. I asked for one and my parents (for very good reason) told me absolutely not."
- HoopOnPoop
"I just used it to shoot pizzas at my little brother. Thing was amazing
- MrJimBusiness18
American Girl Dolls
"An American Girl doll. Loved the books so much. I've been tempted to buy myself a Samantha now that she's out again, but I like the original outfit better."
- horseruth
"I read that catalogue cover to cover every time I got it (which is back when there were only three dolls and nothing ever changed). I was convinced when I grew up and had kids, my daughter would have all three dolls, each in its own room so that the historical eras didn't get mixed up. Spoiler alert: that did not happen. No kids, and my house doesn't have three extra bedrooms to devote to dolls."
- jleebeane
Castle Greyskull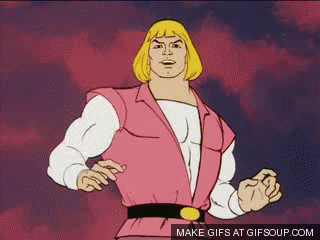 he-man GIF
Giphy
"Castle Grayskull, from He-Man and the Masters of the Universe."
- Maso_TGN
"My brother had it and I played with my strawberry shortcake dolls in it."
- GlamSpam
"By The Power Of Grayskull, sacrilege!"
- Maso_TGN
"They actually made a new one recently, and it's identical to the original 80's one, just with modern details. You can get it here."
- IncreaseWestern6097
Rock Tumbler
"A rock tumbler"
- Picklesgal111
"I was looking for this one. We are two rocks in the tumbler together."
- Independent_Cut8651
"Not really a toy, but I've wanted a rock polishing kit for as long as I can remember and would ask for one every Christmas and birthday."
- awesquirrel
Pokédex
"a pokedex. I wanted one so bad, but NoOoOo, mom and dad thought pokemon was annoying"
- CptJaxxParrow
The Big Box of Crayons
"The Crayola 64-pack with the three metallic colors."
- wholewheatscythe
You may have missed out on these toys as a child, but the great thing about being an adult is that you can do what you want. If the toy you desperately wanted as a kid is still available, you are totally allowed to just go out and buy yourself one.
As we get older, people begin to treat us differently.
Some of those changes are welcome, but others...
Take gifts for example. All of a sudden gifts aren't fun anymore, they're practical.
And while practical is great, sometimes you crave the silly, fun gifts you used to receive.
Redditor devious_egg asked:
"Adults, what is something you'd love receiving as a gift but no one even considers giving you because you're an adult?"
It's the simple things...
"All I want for Christmas is a small stocking full of chocolate coins and a superhero comic."
"Long gone are those days..."
- Reddit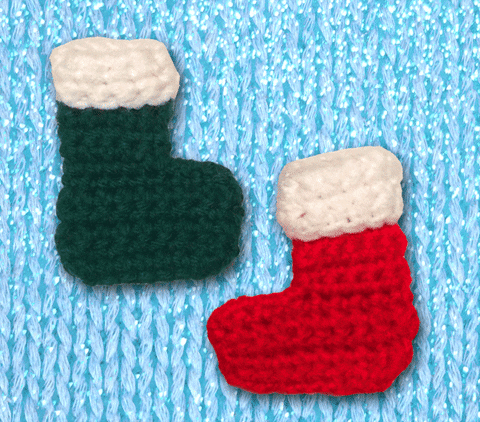 Giphy
Art Supplies
"Really REALLY nice colored pencils."
- Nervous-Error-6728
"I want a giant box of crayons and a Mickey Mouse coloring book."
- Purple-Yak8572
Kid's Story Books
"Kid's story books. Especially the hardcovers, the vintage ones and the fancy interactive ones."
"I'm an adult who enjoys non-fiction the most but these books tend to give me the escapism I have a hard time getting from normal novels."
"Most times when I go into a comic book store, I'd leave with at least a copy of a kid's superhero story book. And last Christmas when my friend bought me a Peppa Pig book (with a built-in music box) as a joke, I ended up actually loving it so much."
"And even now, I've kept all the children's books I read even when I started reading and just go through them when I'm bored."

"This is probably why I make free illustrations in my free time for school textbooks and storybooks in local libraries in every town I used to live in. Going back to see the kids reading them is also a really wholesome feeling."
- Reddit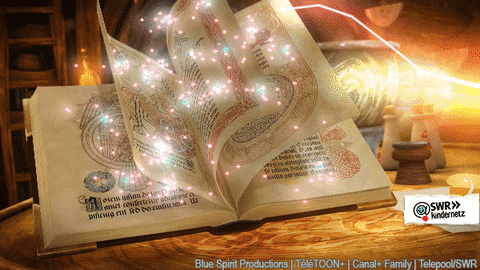 Giphy
Surprise
"I always wanted a surprise birthday party."
- BeachBookBeer
Marching In
"I want an ANT FARM."
- Individual_Page_1546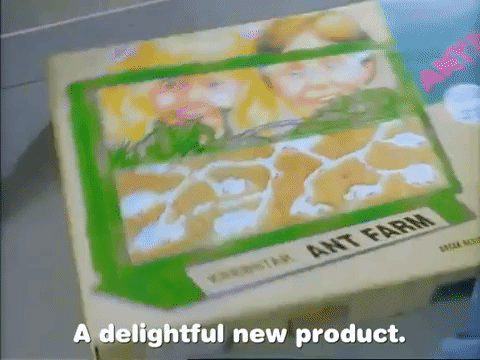 Giphy
Piece of Cake
"Honestly?"
"Someone get me a LEGIT Carvel Cookie Puss Ice cream cake."
"No, I'm not lying."
"Mom bought me one for my birthday every year until we moved to Pennsylvania and they didn't have a Carvel store in sight."
"This is going to be my 20th birthday without Mom. I think I would 'ugly cry' if someone bought me Cookie Puss!"
- BeckyAnn6879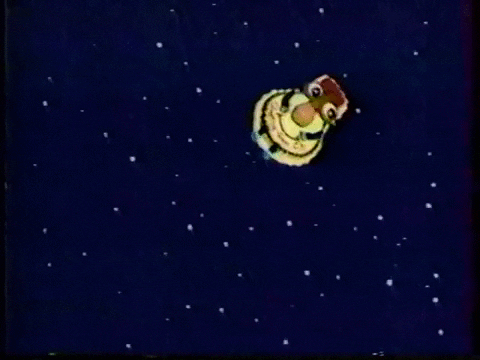 Giphy
​Toys...
"A kite."
"I would love a well made, really colourful kite."
- No-Shelter-4208
"Nerf guns."
"Not gonna lie, I'm probably to old for this stuff, but I love screwing around with my friends and just having a great time flinging foam."
- Save-The-Defaults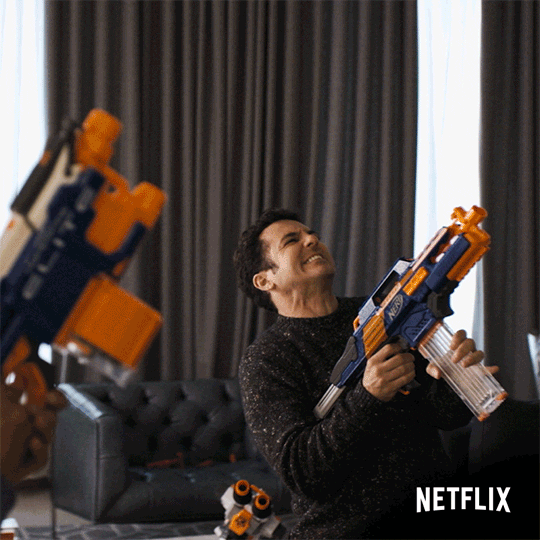 Giphy
"Lego, that's all I ever wanted, Lego."
- jsloan8
We all deserve to be kids on Christmas...
"I always buy toys for the adults at Christmas and mark them from Santa. A tradition my mother carried on for us kids until her passing saying, 'We all deserve to be kids on Christmas'."
"My girlfriend thought it was silly when I first did it for her family at their Christmas Eve gathering. I picked up nerf guns for all the guys and polly pockets for the gals."
"It was hilarious to see confused looks on their faces when they opened them, some thinking they were mistakes, actually meant for the children."
"But before long there were men from 18-70 running around the house shooting nerf bullets at each other like little kids while grandmothers and granddaughters played with tiny dollhouses."
"The most confused in the place were the actual children. I always manage to find a theme toy that involves everyone from tiny RC cars or hot wheels to Barbie Dolls and brings out the kid in all."
"I highly recommend this tradition to anyone who wants to liven up family get togethers that can too often be stressful."
- socket_error
Growing older is inevitable.
But growing up is voluntary.
So what childish gift would you want? Let us know in the comments below.
Do we ever really grow up?
Thankfully not.
And many of us relish some special piece of our childhood.
I don't know why we would have to give up what make us happy.
This whole notion that once you hit a certain age, certain parts of life are inappropriate, is silly.
For example, I will always not love riding in a shopping cart.
Redditor taylortaylortaylorrr wanted to hear from everyone about what simple things we really enjoy that are meant for a different age bracket. They asked:
"What is something meant for children that you still enjoy as an adult?"
I also love me some chewable vitamins. They just go down smoother.
Go High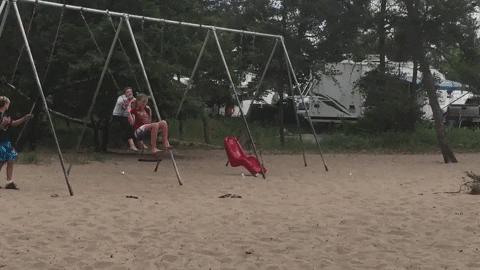 swings fail GIF by America's Funniest Home Videos
Giphy
"Swings! Love them."
mamacrocker
"Nothing like being forty years old at a public park and kind of feeling like you need to announce, 'I swear I'm not a creep. I just want to see how high I can go on this thing if I pump my legs really hard.'"
Octuhpie
Weeeee!!!
"Waterslides. Love that sh*t. In fact maybe they are made for adults only screw bringing kids."
burntonionstastegood
"I used to love them. Until I got stuck in one. I got stuck in the ring and if someone never came down early I could have been in there for ages. Panicked the hell out of me man. Now I can't use them. Shame, cause I used to love them."
FinniboiXD
Classics
"Cartoons."
Ancient_Till_8324
"I grew up watching all the classics like The Grim Adventures of Billy and Mandy, Fairly Odd Parents, Dexter's laboratory, Johnny Bravo, Ed, Edd and Eddy, What's New Scooby Doo, SpongeBob SquarePants. I don't care how old I get, they'll never stop being entertaining."
Amanystya
"There are two types of people: people who never totally outgrew cartoons and liars."
InsomniacCyclops
Playtime
"Playing in the sand at the beach."
preflightjitters
"I mostly see grown men have the most fun playing in the sand. Most kids collect water and dump it. I don't see much playing unless an adult is facilitating. To me playing in the sand is exfoliating so I'm all for it. I used to hate the sand as a child. I didn't know how to properly clean it off before getting home."
SpoonfulofYou
SHOOT!
"Water guns."
Chrome_Armadillo
"Water guns are crap nowadays. 90s Super Soaker was peak. Meanwhile Nerf is better than it's ever been right now."
Doyouwantaspoon
I miss great water guns. They just fall apart now.
Scoob Forever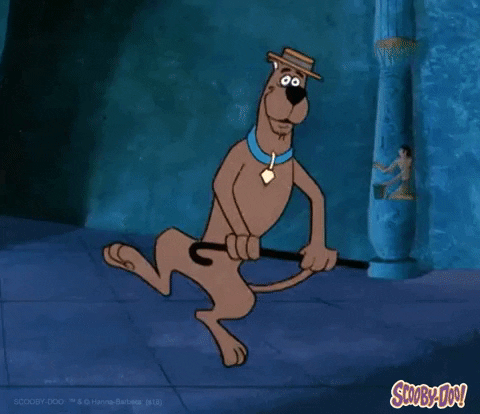 Happy Dance GIF by Scooby-Doo
Giphy
"I'm 34 years old and I am sitting in my living room, sipping wine, and annoying the crap out of my darling husband by watching episode after episode of The Scooby Doo Show. I love Scooby and the Gang and I will never stop."
roseblood_red
Just Smile
"Positive reinforcement. I love it when someone tells me I'm doing a great job."
aztechfilm
"I always let my coworkers know they're doing a great job. Even when it's not exactly true I like to think I'm the glue that keeps his company together."
Thismonday
"I had positive reinforcements given to me during my military apprenticeship or whatever it's called, it was nice to hear."
manor2003
Jump!
"Bouncy castles."
CataleyaJackson
"I would like to be able to jump in them like I could as a kid. I could jump in them for such a long time. Now after 2 minutes my a** is kicked, gasping for air, and I feel like I'm going to pee my pants."
GlassAndPaint
"I came here to say this. :) I'm thinking about renting one for my 28th birthday this year."
Leading-Cartoonist66
Hugs
"Stuffed animals! I still sleep with a couple in my bed lol."
MauveSectant
"I sleep with a giant serta sheep. heck, he popped a hole 3 months ago, so i took the opportunity, pulled the stuffing out of him, and ran him through a washing machine a few times before putting new stuffing into him! all nice and clean!!!"
Nepeta33
"My partner sleeps with a soft toy dog I bought him years ago. When I have to stay away for work or training, he lets me take it with me and I sleep a million times better with it."
FailedTheSave
Rest Up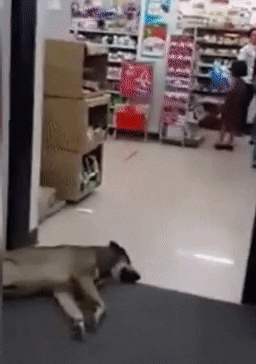 nap time GIF
Giphy
"Naps."
Bile-duck
"I take a quick 30 min nap everyday during my lunch. It's a fantastic way to boost my energy for the last 4 hours of my shift. And it improves my mood big time. I'm always happier after a nap."
mrunique07
Bursts
"I will die on my deathbed eating a pack of Gushers."
bipnoodooshup
"For the holiday weekend, they had Kool-Aid Bursts 6 for $1 at my local grocery. I should have picked up some gushers as I haven't had either in probably 20 years. Complete the terrible summer snack as a kid."
2_Spicy_2_Impeach
Tiny. Floating Love.
"Bubbles!"
Parx2k14
"I just bought like a 24-pack of those tiny bottles of bubbles (party favor size), ostensibly for babysitting kit, but I'd be lying if I didn't say I wanted to open a bottle for myself and just sit in my living room blowing bubbles while I watch TV lol. Also just bought a $3 bubble gun for my nieces, just for fun, and I kept trying to convince them to go outside so we could try it out."
jenbenfoo
Puddy Mess
"Playdoh."
turtletoes67
"I have a ton of playdoh in my babysitting bag and I have just as much fun playing with it as the kids lol. But I get a little anal about keeping the colors separated haha."
jenbenfoo
"I love Playdoh but it makes a huge mess."
Weird_person_1670
Classics
"Children's books. Especially classics like Dr. Seuss or Shel Silverstein poems."
KaleidoscopeVast9290
"I read, 'The Giving Tree' again as an adult and had to fight back tears. It definitely resonated with me in a different way as an adult and with adult experiences."
GlassAndPaint
"'Oh the Places You'll go!' is a timeless classic."
kellyk311
Push Me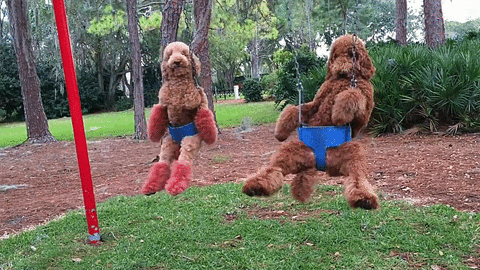 Dogs Swinging GIF
Giphy
"Swings. It is impossible to be in a bad mood after a couple minutes on a swing set, lol..."
PoopComesOutOfMyButt
"obsolete"
"Lego!!! Even better when you're older."
jiveable
"I grew out of my LEGO obsession around my early teenage years, but quickly came back, as bored me found LEGO's digital builder while scouring the internet. I thought to myself that I should at least try it, as I used to play with LEGO a lot when I was a kid."
"Years later, I'm still using the now 'obsolete' LEGO program, and it's successor to create LEGO models. And with my continuous interest with LEGO, I'm starting to revive my physical collection of them, and planning on ordering parts soon for my old LEGO sets I disassembled when I was a kid."
TheRookieBuilder
Be Merry
"I don't have any children, but I decorate the crap out of my house at Christmas time. I have 5 different trees that I put up all over the house and outside the house, along with all the trimmings."
bzsbal
"My kids are grown and I love to decorate still. I have never bought into the notion that Christmas is for children. Christmas is for everyone."
nosoyvegetarian
"We still decorate the house for Christmas and I always buy new stuff every year. I even left out a plate of cookies and a glass of milk for Santa. (plot twist I ate/drank it)."
PapaTwoToes
Spinning High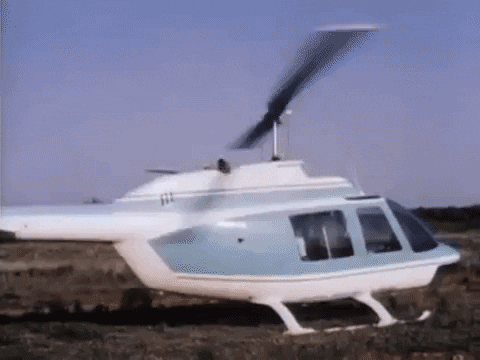 Get Ready Waiting GIF by US National Archives
Giphy
"Bought a spin helicopter that goes 150 ft in the air and has led lights on it. Just waiting for it to get dark out."
njdevil956
I want all of these things. Forever.
A Build-A-Bear workshop may be "Where Best Friends Are Made," as the toyshop claims.
But the stores also have the capacity to breed mischief, thanks to naughty customers taking advantage of the personalized voice recording option–a popular feature.

While most of the submitted recordings are completely innocent, not all of the customer-submitted voice recordings are always in line with the good-natured appearance of the affable toy bear.

Curious to hear examples of some "interesting" audio emanating from the stuffed toy, Redditor elephanturd asked:
"Build A Bear workers what's the strangest voice recording you've heard?"
These are examples of scenarios when a customer couldn't speak for themselves.
Regretful Bear
"I had a guy come in with loads of shopping bags. Flowers and chocolates. Typical gifts you'd get a girlfriend but WAY too many. He bought a bear and just recorded."
"Hannah, I'm SORRY!"
"He didn't seem in the mood to talk so I didn't pry but everyone in the store agreed it was a terrible idea. Reminding your girlfriend she's angry at you everytime she squeezes a bear."
– MoonMurph

The Private Message
"I can't think of any truly strange recordings, but this did make me think of a semi-awkward situation I was in. A dad came in to make stuffed dog for his daughter. His partner was telling me that he was going through some sort of intense custody battle situation and didn't get to see his daughter very much. He ended up going to like a separate part of the store (or maybe the bathroom? I don't remember) to record the message. Like, the dude clearly didn't want anyone to hear it. But then when I put the sound thingy in the dog's paw and line it up correctly, I kept accidentally pressing it a bunch of times. It was basically him just telling his daughter how much he missed her—so nothing sketchy or anything like that. But I just felt super intrusive because it seemed like it was intended something really personal that I wasn't supposed to hear."
"So just to be clear - this isn't a judgment on the customer, just my awkward and clumsy-a** self."
– Skysteps00000

Sexy Bear
"I heard a man there, he had made a 'sexy' recording for giving to his girl. Kinda creepy, but if it worked...."
– IamtheBoomstick

A Bear's Purpose

"A friend gave a girl a bear, when asking her out, with the recording of his voice saying 'It is my duty..... to rock that booty.'"
– finnicko

Adult customers can be silly as mischievous children.
The Bear Doesn't Consent
"In high school at the time, making a bear as a gift for my best friend. Thought it'd be hilarious to put the little heart speaker into the bear's crotch and have it say 'Don't touch me there!' when pressed."

"Go to check out and this poor elderly woman working the register grabs the bear in just the right way that at least 10+ people around hear someone shout 'DONT TOUCH ME THERE!!!'"
"All heads turned. I thought I was going to have to resuscitate the poor cashier. Left and never went back."
– WholeKaleidoscope556

Dirty Bear
"I was a customer. One voice recording I managed to hear was 'C*CK AND BALL' very loudly.
– PALLABSemployee

Beware The Volume
"I worked at BABW from 2004-2010. I can't remember any build-a-sounds that were especially outrageous. My favorite was when the parents really didn't care, so the kid would record something long, rambling, and odd. The sound costs $8 back then, so almost as much as some bears, but the parents would just shrug it off as the kids screamed some random message."
"If it was an important message, like a proposal, I would try to persuade people to just buy the sound box, then go record it at home, and come back another day to make the bear. People don't realize that Build-a-Bears are hella loud. Those stuffy machines were basically vacuums and playing your build-a-sound while standing next to vacuum and gaggles of children is not a great representation of what you've just recorded. It is going to play back LOUD. We'd have people record in the bathroom regularly, which was better than recording in the store, but very echoey."
– FattyOlive

Oliver, The Sardonic Bear
"Customer, not worker, but John Oliver has a comedy sketch about when he moved from the UK to New York and he was feeling really lonely, so his friends got him a present: a Build-a-Bear that said 'You will die, alone, in a dark, cold room.' That's friendship for you."
"Well, my sister thought it was hilarious, so I went and did it for her. You get some weird looks at the store, but even as she moved across the country from me, she took it with her and cherished that someone cared enough about her to build a stuffed bear telling her she would die alone to satisfy her sense of humor."
"She named the bear Oliver."
– Mijal

A Parent Bonds With Their Daughter
"My daughter when she was 11- in a creepy voice, 'Get your Paws offa me!' We laughed like idiots, playing it over and over on the way home. Her mom did not share our humor. We still laugh about it 15 years later, but I'm pretty sure wife burned the bear."
– Old_Study2105

Pleasure Bear
"Yesterday, a high schooler came in and wanted to record anime moans from his phone. BaB vetoes some recordings..."
– Mucidia

Get A Clue
"I mean probably not weird but I set up a scavenger hunt for my wife each clue solved gave her a letter collect all five letters and solve the cryptex."
"The clue I gave her was something like 'the beating source of life needs to be removed, do you have the stomach to do what you must?' I wrote the letter on the little heart they put on it and they sealed it up. I recorded the jigsaw quote I want to play a game' on the speaker and when she found the stuffed dog it had a picture of jigsaw and a knife."
– turk_turklton

Introducing, "Suitcase"
"My bear didn't say anything he just mooed like a cow. I also named him suitcase."
– ecargrace

On the flip side, memorial bears are a poignant options for those in grief.
A Boy Memorialized
"My son works at BaB. His very first day of work he had to build a memorial bear. The mother and grandmother came in with a voice recording of the little boy who died of cancer. It was a recording of the kid saying he was brave and loved his life."
– MyPonyMeeko

Grandma's Heartbeat
"I can't count the number of memorial bears Ive made."
"Most recently had a family bring in a recording of their grandma's heartbeat to make a bear for each grandkid."
"I think the weirdest one I got was a couple preteens recording a tiktok onto the build a sound. I'm not sure exactly what was on it, but they were really awkward about it, so I ended up turning the computer down really low so it didn't project through the whole store. I made an extra effort to not squeeze the sound as I put it in the paw."
"Us Bear Builders have lots of stories. Some good, some sad, some downright terrifying."
– Raisyk

A Gift For A Bereaved Mother
"I had a lady come in to make a memorial bear for the mother of a baby who died, she put an audio recording of the baby crying."
– Bartok_and_croutons

Auditory Reminder
"Definitely not creepy. We had our baby's heartbeat recorded during an ultrasound and put it into a stuffed animal. My newborn daughter passed away a few weeks after delivery and now that heartbeat is something we have to remind us of her."
– BigCaT31

It's no wonder that BaB toys are so popular.
It's next-level roses and chocolates gift-giving option for all occasions.
Of course, it's also a huge opportunity for vexatious customers to exploit the personalizing feature for their dirty deeds.
Which customer are you?

Want to "know" more?
Sign up for the Knowable newsletter here.

Never miss another big, odd, funny or heartbreaking moment again.