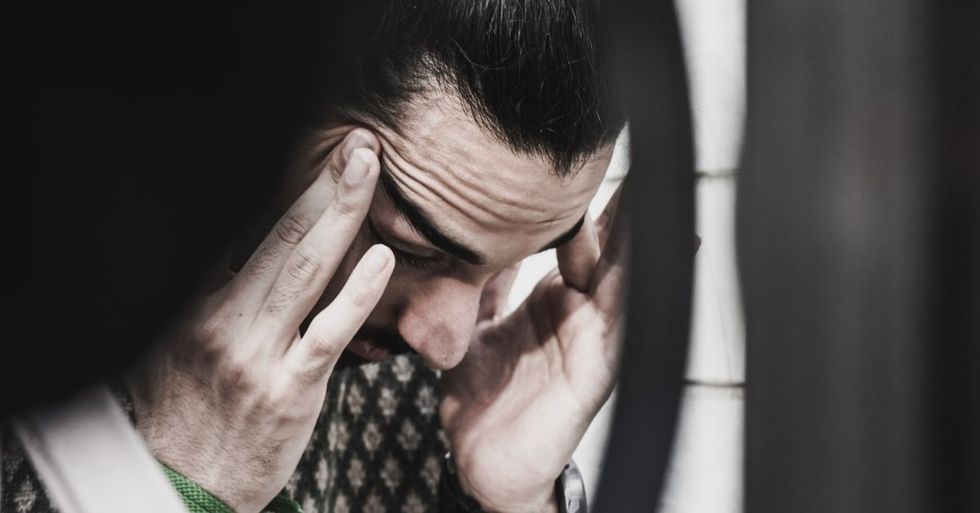 Sometimes family can be on the polar opposite ends of an arguement. Sad isn't it? You think you know somebody and then suddenly, a rift is casued. This can be especially difficult when it involves parenting each other's children. Case in point… Redditor Typical-Door-1269 wanted to discuss his story for some feedback. So naturally he […]
More
A Build-A-Bear workshop may be "Where Best Friends Are Made," as the toyshop claims.
But the stores also have the capacity to breed mischief, thanks to naughty customers taking advantage of the personalized voice recording option–a popular feature.

While most of the submitted recordings are completely innocent, not all of the customer-submitted voice recordings are always in line with the good-natured appearance of the affable toy bear.

Curious to hear examples of some "interesting" audio emanating from the stuffed toy, Redditor elephanturd asked:
"Build A Bear workers what's the strangest voice recording you've heard?"
These are examples of scenarios when a customer couldn't speak for themselves.
Regretful Bear
"I had a guy come in with loads of shopping bags. Flowers and chocolates. Typical gifts you'd get a girlfriend but WAY too many. He bought a bear and just recorded."
"Hannah, I'm SORRY!"
"He didn't seem in the mood to talk so I didn't pry but everyone in the store agreed it was a terrible idea. Reminding your girlfriend she's angry at you everytime she squeezes a bear."
– MoonMurph

The Private Message
"I can't think of any truly strange recordings, but this did make me think of a semi-awkward situation I was in. A dad came in to make stuffed dog for his daughter. His partner was telling me that he was going through some sort of intense custody battle situation and didn't get to see his daughter very much. He ended up going to like a separate part of the store (or maybe the bathroom? I don't remember) to record the message. Like, the dude clearly didn't want anyone to hear it. But then when I put the sound thingy in the dog's paw and line it up correctly, I kept accidentally pressing it a bunch of times. It was basically him just telling his daughter how much he missed her—so nothing sketchy or anything like that. But I just felt super intrusive because it seemed like it was intended something really personal that I wasn't supposed to hear."
"So just to be clear - this isn't a judgment on the customer, just my awkward and clumsy-a** self."
– Skysteps00000

Sexy Bear
"I heard a man there, he had made a 'sexy' recording for giving to his girl. Kinda creepy, but if it worked...."
– IamtheBoomstick

A Bear's Purpose

"A friend gave a girl a bear, when asking her out, with the recording of his voice saying 'It is my duty..... to rock that booty.'"
– finnicko

Adult customers can be silly as mischievous children.
The Bear Doesn't Consent
"In high school at the time, making a bear as a gift for my best friend. Thought it'd be hilarious to put the little heart speaker into the bear's crotch and have it say 'Don't touch me there!' when pressed."

"Go to check out and this poor elderly woman working the register grabs the bear in just the right way that at least 10+ people around hear someone shout 'DONT TOUCH ME THERE!!!'"
"All heads turned. I thought I was going to have to resuscitate the poor cashier. Left and never went back."
– WholeKaleidoscope556

Dirty Bear
"I was a customer. One voice recording I managed to hear was 'C*CK AND BALL' very loudly.
– PALLABSemployee

Beware The Volume
"I worked at BABW from 2004-2010. I can't remember any build-a-sounds that were especially outrageous. My favorite was when the parents really didn't care, so the kid would record something long, rambling, and odd. The sound costs $8 back then, so almost as much as some bears, but the parents would just shrug it off as the kids screamed some random message."
"If it was an important message, like a proposal, I would try to persuade people to just buy the sound box, then go record it at home, and come back another day to make the bear. People don't realize that Build-a-Bears are hella loud. Those stuffy machines were basically vacuums and playing your build-a-sound while standing next to vacuum and gaggles of children is not a great representation of what you've just recorded. It is going to play back LOUD. We'd have people record in the bathroom regularly, which was better than recording in the store, but very echoey."
– FattyOlive

Oliver, The Sardonic Bear
"Customer, not worker, but John Oliver has a comedy sketch about when he moved from the UK to New York and he was feeling really lonely, so his friends got him a present: a Build-a-Bear that said 'You will die, alone, in a dark, cold room.' That's friendship for you."
"Well, my sister thought it was hilarious, so I went and did it for her. You get some weird looks at the store, but even as she moved across the country from me, she took it with her and cherished that someone cared enough about her to build a stuffed bear telling her she would die alone to satisfy her sense of humor."
"She named the bear Oliver."
– Mijal

A Parent Bonds With Their Daughter
"My daughter when she was 11- in a creepy voice, 'Get your Paws offa me!' We laughed like idiots, playing it over and over on the way home. Her mom did not share our humor. We still laugh about it 15 years later, but I'm pretty sure wife burned the bear."
– Old_Study2105

Pleasure Bear
"Yesterday, a high schooler came in and wanted to record anime moans from his phone. BaB vetoes some recordings..."
– Mucidia

Get A Clue
"I mean probably not weird but I set up a scavenger hunt for my wife each clue solved gave her a letter collect all five letters and solve the cryptex."
"The clue I gave her was something like 'the beating source of life needs to be removed, do you have the stomach to do what you must?' I wrote the letter on the little heart they put on it and they sealed it up. I recorded the jigsaw quote I want to play a game' on the speaker and when she found the stuffed dog it had a picture of jigsaw and a knife."
– turk_turklton

Introducing, "Suitcase"
"My bear didn't say anything he just mooed like a cow. I also named him suitcase."
– ecargrace

On the flip side, memorial bears are a poignant options for those in grief.
A Boy Memorialized
"My son works at BaB. His very first day of work he had to build a memorial bear. The mother and grandmother came in with a voice recording of the little boy who died of cancer. It was a recording of the kid saying he was brave and loved his life."
– MyPonyMeeko

Grandma's Heartbeat
"I can't count the number of memorial bears Ive made."
"Most recently had a family bring in a recording of their grandma's heartbeat to make a bear for each grandkid."
"I think the weirdest one I got was a couple preteens recording a tiktok onto the build a sound. I'm not sure exactly what was on it, but they were really awkward about it, so I ended up turning the computer down really low so it didn't project through the whole store. I made an extra effort to not squeeze the sound as I put it in the paw."
"Us Bear Builders have lots of stories. Some good, some sad, some downright terrifying."
– Raisyk

A Gift For A Bereaved Mother
"I had a lady come in to make a memorial bear for the mother of a baby who died, she put an audio recording of the baby crying."
– Bartok_and_croutons

Auditory Reminder
"Definitely not creepy. We had our baby's heartbeat recorded during an ultrasound and put it into a stuffed animal. My newborn daughter passed away a few weeks after delivery and now that heartbeat is something we have to remind us of her."
– BigCaT31

It's no wonder that BaB toys are so popular.
It's next-level roses and chocolates gift-giving option for all occasions.
Of course, it's also a huge opportunity for vexatious customers to exploit the personalizing feature for their dirty deeds.
Which customer are you?

Want to "know" more?
Sign up for the Knowable newsletter here.

Never miss another big, odd, funny or heartbreaking moment again.
Keep reading...
Show less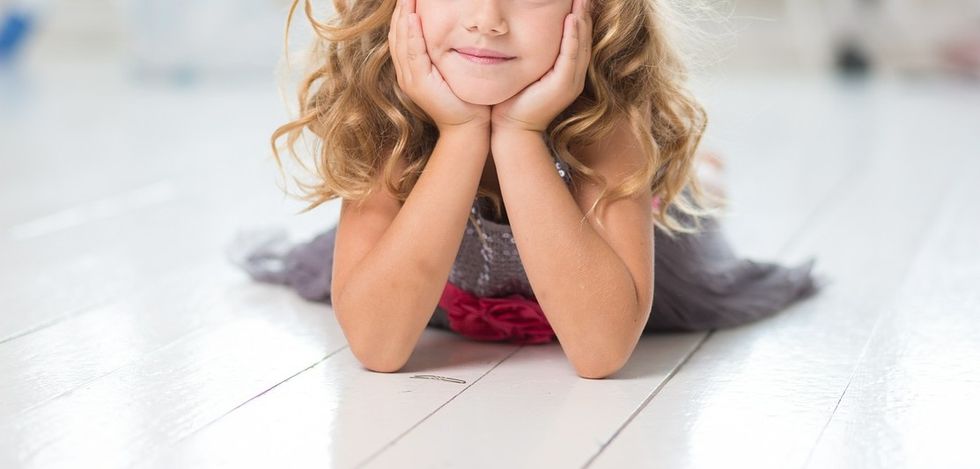 If you see something, say something is a familiar mantra that can be applied towards suspicious activity. Redditor TipAgreeable9659 did just that, when they noticed their eight-year-old niece had a habit that could lead to bigger problems in the future. But when they addressed the situation, it was met with backlash. The Redditor visited the […]
More
Money isn't everything, but it can change everything.
I think we're far enough along as a society to appreciate the fact that money does indeed make things easier.
I grew up poor and my biggest regret of my childhood is that I didn't grow up rich.
There are just so many things you have access to. No... money is not the cure for everything wrong, and it can cause strife, but it can get you a lot great stuff that makes drama easier to deal with.
There were so many simple signs of wealth I could point out as a poor kid, you'd be shocked. Sometimes it was just three meals a day.
Redditor phiggie wanted to discuss everyone's ideas on being rich, by asking:
"Redditors who grew up poor, what do you associate with being rich?"
Fancy cars. That was always my first clue. And now that I'm older, how you order a drink without care. There is a significant price difference between SKOL vodka and Belvedere.
Need It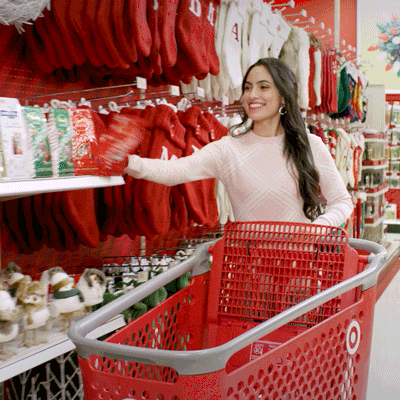 give me christmas GIF by Target
Giphy
"Being able to buy something you need without having to ask yourself how badly you need it." ~ Awkward_Name5898
"New Girl"
"There's a line from Nick in "New Girl" that describes being well off as 'filling your gas tank up all the way rich.' That was the rich I wanted to be. Comfortable. Also not having to do math in the grocery store to see what food you can buy. I hated that. I wanted to just go buy necessities like gas and food without worrying. Proud to say that now I usually fill my gas tank all the way and don't do math when buying groceries." ~ Top_Confidence_9177
"next year"
"My parents used to tell us they were saving up to take us to Disney, always "next year." Years came and went and they quietly stopped mentioning it. All my friends and schoolmates got to go, though. I did eventually get to go to Disneyland as an adult a few years ago as an LA local for my best friend's birthday."
"I had 0 in my bank account because of it and had to get assistance paying the following month's bills but it was extremely fun & unforgettable. Oversight on my friend's part that not all of us could afford to go but I didn't want to pass it up either since I never got to go as a kid." ~ bee3056
Count it...
"Not knowing EXACTLY how much money you have at any given time." ~ wrongstuff
"Wow, that resonated with me in a way that actually kind of surprised me. I'd never thought about it before, but it's so true. back when I was struggling, I knew down to the penny what was in my bank account at all times." ~ Sniffs_Markers
"Holy crap this is true. I was poor growing up and was financially insecure until well into my 20s. I knew exactly how much money I had and how to budget it to make sure I could eat until the next paycheck came in. I managed to progress my career to a pretty high level of seniority and nowadays I don't even know how much I earn. I have a rough idea but because of all the benefits and the way bonuses are calculated I couldn't actually tell you a figure. And yet I still buy discounted stuff that's going out of date at the supermarket." ~ fadevelocity
Stuff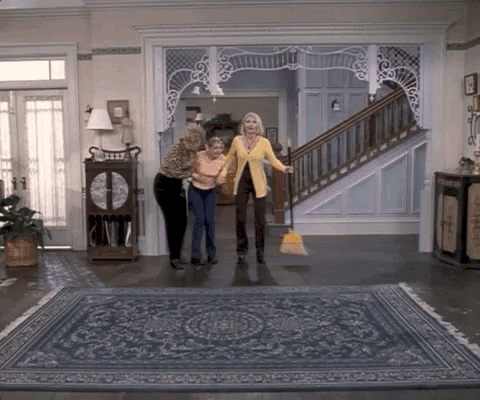 Moving Season 2 GIF by Paramount+
Giphy
"Going to a store to pick out furniture. Like, actually buying NEW stuff, not just taking whatever you can find at thrift stores or garage sales. That seems so luxurious!" ~ Nonsenseinabag
So far, all true. How does one shop without looking at the price? That's living the dream.
Water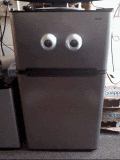 fridge roommate GIF
Giphy
"Those fridges with the water dispenser on it." ~ Siyuen_Tea
People Explain Activities They've Added To Their Post-Pandemic Bucket List | George Takei's Oh Myyy
While we've all been cooped up for the better part of two years, many of us have been dreaming up exciting plans for the future. Maybe it's finally time to s...
Necessities...
"Not having to worry about food or bills. Paying out of pocket at the dentist." ~ Longjumping-Price-42
"I was poor for a bit and my wife and I would have $100 for food and gas for the month. We had to balance driving too much or eating better food. First time I was able to fill my tank and buy whatever I wanted to eat was the best feeling." ~ allf8ed
"Even better is not worrying or having anxiety to log in to your bank account to see how much money you have left." ~ flimspringfield
Movin' On Up!
"Hiring moving men. Especially if they're the ones who pack all of your crap for you, too. So many times, I would borrow a friend's pickup (and buy my friend's help with offers of pizza and beer) to move from one sh*tty place to another. For my most recent move, my wife and I packed everything, but hired professionals to load and unload it. I felt like a king." ~ KhaoticMess
Luxuries
"Hiring people to either cook, clean, mow the grass or do snow removal in the winter. Showing my age but rich people didn't need lay away to afford back to school or Christmas shopping I don't remember ever having name brand items, food or clothing. It was all generic Kmart. I bought my son a pair of Nike shoes and thought I felt rich for doing so." ~ thatstaceygirl
SURPRISE!!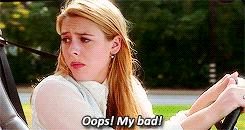 Alicia Silverstone My Bad GIF
Giphy
"Parents buying a car for your 16th birthday." ~ ghosthues
I was mortified...
"Regular doctor's office visits or seeing a dentist at all for anything other than an emergency." ~ didnsignup4dis
This brings back a horrible memory. When I was 19 I had to get my wisdom teeth removed because they were hurting and pushing my other teeth together. I didn't have insurance because I was too poor but also made 'too much money' for state assistance ($10.50/hour) so I had to pay out of pocket. When the HR woman brought up what the bill would be I started crying and she asked if I was sure I could pay it in the most pitying way. I was mortified." ~ f**kit_sowhat
Colors
"Having the crayons that have the sharpener built into the box." ~ dahopppa
"I so wanted the big box of crayons with all the beautiful colors when I was a kid. They were so cool." ~ OddTransportation121
'appetizer money'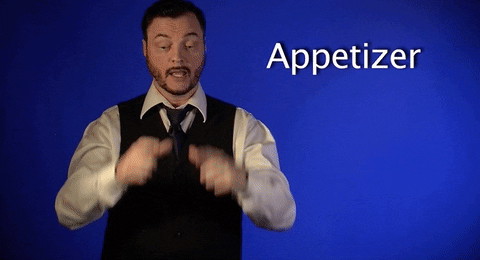 sign language appetizer GIF by Sign with Robert
Giphy
"Getting an appetizer and/or dessert at a restaurant in addition to an entree." ~ Frankfluff
"Growing up we went out to dinner once around Christmas and maybe once in the summer (unless my grandpa came and took us out.) We knew not to even think about asking for appetizers or any drink but water."
"Since we've all left home my dad got a better paying job. My mom likes to say that they now have 'appetizer money' and it makes me really happy for them. We went out to dinner a few years ago when I was home for Christmas, and after we all ordered a single entree my mom asked if we wanted anything else. All of us siblings didn't even know how to respond. It was really weird, but very cool." ~ redsyrinx2112
Money Owed
"Not having debt collectors coming round." ~ alanbastard
"This! I remember multiple occasions where my mum would run into the living room, turn everything off frantically and tell us to hide until she said we could come out. People would knock and look through the windows etc. And eventually leave and i never really thought about that until fairly recently. Was 100% debt collection and my mum not being able to pay." ~ Edmaaate
Good Eats
"Having snacks in the house a week after grocery day." ~ fiftyonions
"Me shopping Saturday morning: I better get two bags of chips so I have some at the end of the week."
"Me 2am: Monday morning: vomiting because I ate both bags over the weekend." ~ transylvanian_witch
Bedding Accessories
"Knowing what a duvet cover is and owning one. I remember when my wife and I were newlyweds and she was telling me how we needed a duvet cover for our bed. I had no clue what a duvet cover was prior as I always though people just purchase sheets and/or the big blankets with the lion/tiger prints. Suffice to say, my mind was blown away." ~ hominian
Being There
"Parents having time to show up in school events or parents throwing birthday parties in school for their kid." ~ UnderTheFishHook
"One of my friends was going through that with her kids' school pre-Covid. She managed to get her kid into an honestly really great elementary school, and her sons teacher was pretty much shaming her for never showing up during school events, specifically the ones that happen during school hours."
"The time of day when she worked. When she tried explaining to the teacher that she worked during the day, the teacher suggested taking a vacation or sick time. My friend tried to explain to her that she doesn't get vacation or sick time at her jobs. The teacher then insinuated that she wasn't caring for her son's education by not being there to support him. So much BS." ~ Diredoe
Whatever
"Indifference. I realized what real wealth meant in high school when we cleaned up trash from a creek and the rich kids wore their Polo shirts, Guess jeans, and Jordan's because if they were trashed they simply would get new. The poor kids wore their grubby clothes they do labor in. Wealth is shown most acutely by indifference, nothing matters because money will fix it and there is plenty enough to fill black holes." ~ Waxnpoetic
Yummy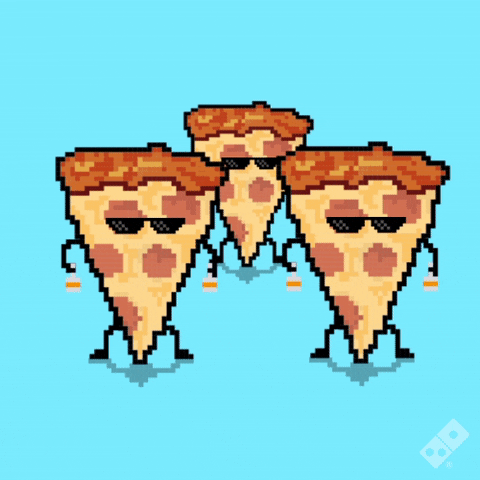 Pizza Pizza Pizza Dancing GIF by Domino's UK and ROI
Giphy
"Eating pizza because you want to not because it's $2. That and mom eating along with us normally instead of pretending that the crust is her favorite part and that's why she'd eat the crust we leave." ~ DirtySingh
Fists Down
"Parents that didn't fight. Mine and my other poor friends' parents were always fighting. Most of the time my parents fought it was over money. You could tell that they were just scared whether or not we were going to make it and that's how it manifested."
"You just never really saw that same type of fighting at the friend's parents who were comfortable. Like obviously there's more factors but there's a unique chaotic tension in poor households that is hard to describe." ~ Elegant_Extreme3268
Why would a 16-year-old need an expensive car? They're just learning. Whatever, spend as you will.
Want to "know" more?
Sign up for the Knowable newsletter here.

Never miss another big, odd, funny or heartbreaking moment again.
Keep reading...
Show less
Show me the money, if you've got it! Growing up wealthy is something most people only dream about. And children who grow up with money don't immediately realize the meaning of rich or the differences between their lives and the lives of their friends. And that moment can be quite the culture shock.
Imagine being six and you attend your first party. And much to your surprise one of the people from the household answers the door and you're thinking... "Where is your butler?"
Talk about a sharp look into how the other half lives.
Redditor itsohsodemi wanted to hear all about the times people accepted that they had financial privilege, by asking:
People that had rich parents growing up. When did you realize you were rich?
Want to "know" more? Never miss another big, odd, funny, or heartbreaking moment again. Sign up for the Knowable newsletter here.
Keep reading...
Show less