Be it a sports team, movie star, or book series, just about everything has its fan base.
Though some fanbases are much more "fanatical" than others.
In some cases, one fanbase leads to another, such as Twilight internet fan fiction leading to the Fifty Shades Of Grey trilogy.
Sadly, there are also fan bases that don't simply celebrate the person, series, or team they idolize, but sometimes make an effort to take down their rivals and competition.
Clogging up social media, message boards and online comments sections with their unpleasant rhetoric.
Redditor Sarthak_Taras was curious to hear what people considered to be the most toxic online fanbases, leading them to ask:
"What are the most toxic fandoms on the internet?"
Always Remember, They Work For Us!

"Fans of politicians."
"Too many people have forgotten that politicians are public servants and not celebrities."
"We elect them to serve, not to be worshipped."- Kedosto
Fine To Be Fascinated, Admiring Them However...
"All those crazy fans who support serial killers just because they think they're hot."
"Ted Bundy fanatics etc."- Oiaosq
"Jefferey Dahmer fans."- saturnwrites17
You Can't Pick And Choose...
'There's a very prevalent group of metal fans that claim that nobody listens to metal anymore but then proceed to hate every metal band that isn't from the 80s or earlier."- NeutralityTsar
'The 'real metal' elitists."- Dozinggreen66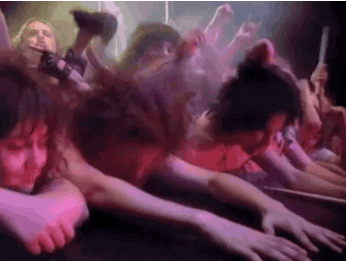 music video 80s GIF
Giphy
... Are There Any Fans Left?...

"Idk how they are anymore, but 10 years ago the 'Glee' fandom was the worst."- meganmicheles
Always Best To Leave It To The Professionals
"I wouldn't class my contribution as a fandom but it's definitely a toxic internet-inspired community."
'Armchair detectives and true crime obsessives."
"I don't mean people who like to listen to TC podcasts or documentaries."
"I mean the people who actively try and solve a missing person/murder case and just end up getting things wrong, making very serious and often false allegations, disrupting an investigation or hurting family members."
"Helping catch Gabby Petito's killer was an exception."
"Just look at the Nicola Bulley case in the UK right now, sad case YouTubers traipsing thru people's gardens at night, accusing house owners of criminality for daring to leave a light on late at night."
"Overall, just a horrible community who do more harm than good."
"Reddit enables a lot of this type of thing too, I must add."- KrippendorfsAlfalfa
Good Sportsmanship Doesn't Just Apply To The Players
"Sport Fans who gets into fist fights over a damn game they aren't even playing themselves." -Reddit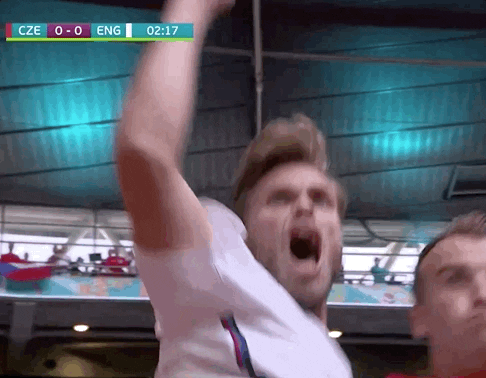 3 Lions Wow GIF
Giphy
Everyone Is Entitled To Privacy

"'The Heartstopper' fandom forced Kit Connor to come out of the closet, at the age of 18."
"That's pretty toxic."- FireFlinger
Sometimes Fandom Comes With Cognitive Dissonance
"'Rick and Morty Fandom', especially if individuals belonging to the fandom, decided to defend Justin Roiland."
"Don't get me wrong, I like 'Rick and Morty', but I can also take a step back and analyze the creators, the content, and the fan culture."
"Everybody I've met who is a die-hard 'Rick and Morty' fan usually thinks they're just like Rick."
"If you watch the show, you should know that he's not an ideal role model."
"Not a huge fan of that behavior."- Bubbly-Substance-112
Calm Down Now...

"There is a very specific set of 'The Legend of Korra' fans that are incredibly toxic and horrible."- ApathicSaint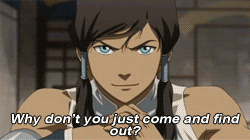 why dont you just come and find out avatar the last airbender GIF
Giphy
Always Important To Get Back To Reality
"Genshin impact Twitter."- BenWinnin
Taste Is Subjective, Especially In Music
"Kpop."
"I've been called racist for saying I don't like it."- Top_Buy2467
Be it for their local sports team or their favorite book, fans have every right to show their enthusiasm.
But when they begin to demean others, and their fandom ceases to be a celebration, they might want to think more carefully about their actions.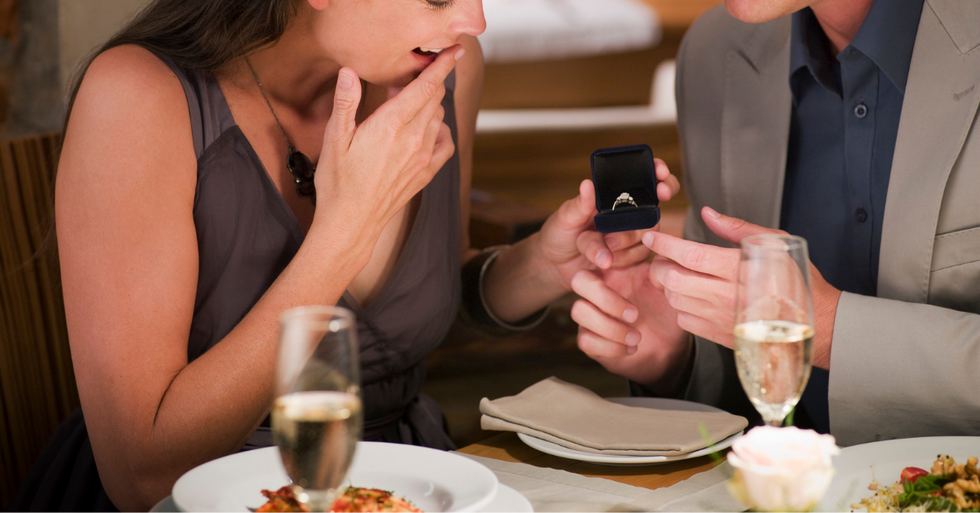 When we're on the dating scene, one of the most exciting moments is bringing our new partner home to our friends and loved ones, and finding out that everyone gets along and approves. But as a friend, it can be really hard to watch if we feel the partner isn't giving our loved one everything […]
More
Even in our progressive society, there are still far too many people with antiquated, mostly ludicrous, opinions of what it is to be a woman.
These are primarily from men in powerful positions.
However, some women also tend to look down on those who believe they are giving their gender a bad name.
This ignorant behavior is most commonly known as "toxic femininity".
Redditor flawedforte was curious to hear some examples of toxic femininity experienced by the Reddit community, leading them to ask:
"What are examples of toxic femininity?"
Caring About Your Image More Than Other People
"Girls who only support other girls when it's convenient for their image."- flowerchild_3
Worry About Your Own Children, Not Other Moms
"Moms bullying other moms."- LollipopDreamscape
Men Are Parents Too...
"Dad of a 5 year old girl here."
"When my daughter was a couple of months old my wife discovered a nearby play group and was planning on taking her there for a session."
"I decided to take her myself as it landed on one of my days off and I wanted to spend some real time with my little girl and my wife deserved a break."
"The play group is taking place in a large community hall and there's quite a few people there with kids ranging from newborns to around 4 or 5."
"However I quickly noticed that out of about 30ish parents I'm the only man there and everyone stares at me."
"I think nothing of it and proceed to the soft play section for the babies to play with my daughter."
"Not 10 minutes pass however and I notice mums and even nans pretending not to stare at me and talk under their breath."

"At first I thought I was being paranoid because I was nervous being the only dude there but then I noticed it was several groups doing it.'
'I then overheard one of the mums in the baby section with us say to her friend/sister/who cares that I must be dodgy or on the offenders register."
'Yes."
"THAT register.'
"All because I happened to be the only dad there.'
"I picked my daughter up, told the women where she could stuff her opinions and promptly left."
'I told my wife what had happened and then she went back by herself and had a somewhat heated exchange with the organisers."
"Sometimes I think I married a dragon because she returned with a face so red with rage you'd think she just breathed fire."
"Play group mums can be sexist as hell."- LostMercenary99
Never Pass Judgement Without Knowing The Details

"Mothers shaming C-Section moms saying they didn't give birth because the child was surgically removed."- Sufficient-Voice-210
"My wife could not produce enough milk for our children."
"When our first was born she tried and tried."
"I woke up in the middle of the night to her crying."
"She felt like she was a horrible mom to even bring up formula."
"There is so much pressure on moms, and it is incredibly stupid."
"Our kids are very well adjusted and were on formula the entire time.'
"I tell anyone who is expecting their first that the only 'right' way is the 'right way for that child'."
"Damn everyone else's opinions; do what is best for your family; not the mommy bloggers."
"My oldest is 10 years old and my wife is at peace with it; she worked through her guilt, which I totally agree she should not have any guilt: she is an excellent mother."
"The statistics on breastfed vs. bottle fed have other correlations which I don't want to take the time to defend, anyone can read the studies, but adding other factors like home life and atomic households, the delta between the two are not as big as the breastfeeding fanatics point out."
"Lastly, anecdotally and take this as a a claim from a dad.'
"My kids are healthy and hyper-intelligent."
"My oldest has been consistently tested through school as top 2% composite intelligence, and she is thriving in advanced classes."
"I say this because there are people who say that IQ is impacted by breastfeeding."
"It just isn't true, my children thrive, they are healthy and they know they are loved."- Lokitusaborg
If You Can't Take The Heat...
"Being verbally abusive and then playing victim the second the other person argues back or raises their voice."- No-Bumblebee4615
A "Real Woman" Would Probably Never Say This...
"Pulling the 'if you're a real man' card whenever they need something."- Reddit
Not Everyone Is Meant To Be A Parent
"Mothers telling women without kids that their life is meaningless and they can't understand true love."- DontShowMomMemes
No Man Is Worth The Trouble

"Women who throw other women under the bus for a man, or the attention of a man etc."- KekeSmall
Happily Ever After Has Many Different Meanings
"That single women should be sad."- hallelujasuzanne

Being Self-Serving Ultimately Serves No One

"Women that only want traditional values when it benefits them."- SnooCakes653
Just because someone, no matter their gender, lives their life differently than you do doesn't mean they are deserving of your judgment.
Especially if they are happy with the life they are living, and aren't bringing harm to anyone else.
Anyone believing others aren't fitting their expectations of what it is to be a "real woman" or a "real man" might want to stop and re-examine their standards.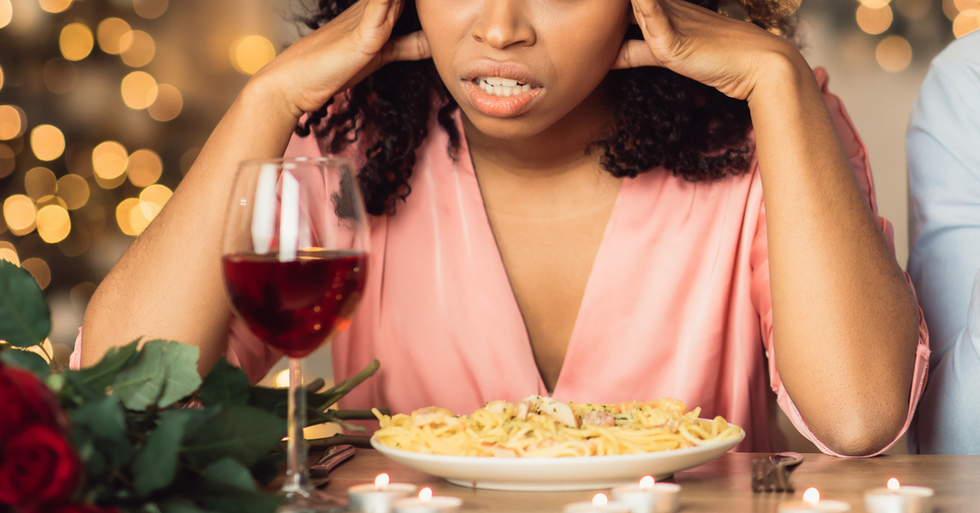 We've all been on one of those terrible first dates, and it's even worse when we feel like we shouldn't leave the date, like at a restaurant. But sometimes we have to walk out anyway, agreed the "Am I the A**hole?" (AITA) subReddit. Redditor throwaway000059 was furious with her date when he was mistreating their restaurant […]
More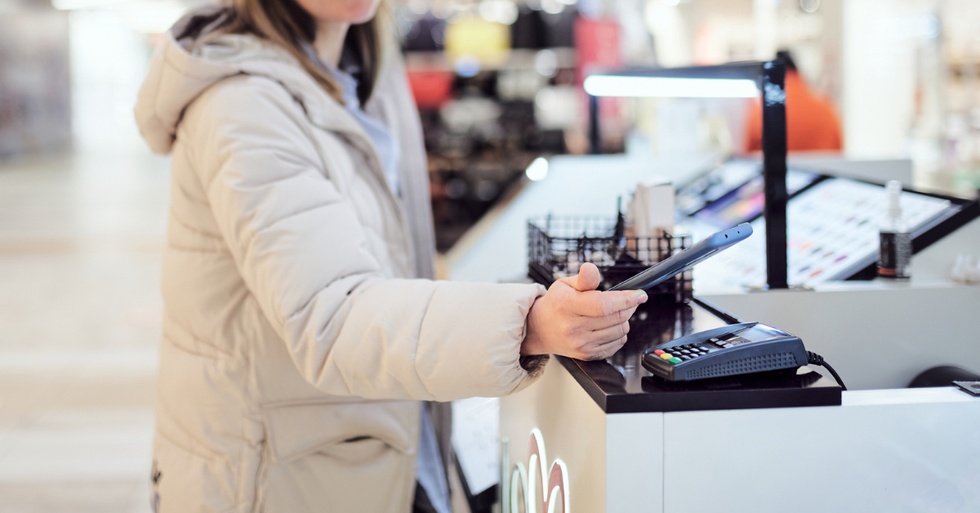 The last few years have seen real, fundamental changes in how our society perceives "traditional" gender-roles. Particularly in relationships. This is to be celebrated, applauded at every opportunity and continued until such constraints are no longer an issue. However, there are some people who still cling to old ideas, what happens when one of them […]
More