The endurance of The Simpsons is incredible.
Who knew a cartoon family that never ages could live forever?
This show has been a cultural cornerstone.
And it doesn't seem like it's slowing down anytime soon.
Redditor butter00pecan wanted hear about everyone's favorite Simpson moments. So they asked the audience to share:
"What is the best episode ever of The Simpsons?"
I love anything involving Mr. Burns.
He's my favorite.
So Many...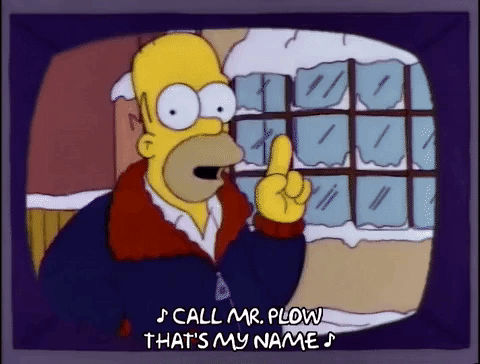 Homer Simpson Call Mr Plow Thats My Name That Name Again Is Mr Plow GIF
Giphy
"Mr. Plow is up there. I also love the Beer baron episode. Guatemalan Insanity Peppers and King-sized Homer were he gains weight to get on disability are great also. Too many to choose. Homer goes to clown college, medicinal marijuana. I could keep going."
Bear_Hoonden
We Do!
"'Who controls the British pound?'"
"'Who keeps the metrics system down?'"
"'We do! We do!'"
NastyLittleBagginses
"I was a Freemason at the time this came out. Watching this together with my lodge, including a bunch of seniors who had never seen an episode before, was wonderfully surreal."
Easy_School2457
"Who keeps Atlantis off the maps? Who keeps the Martians under wraps? We do! We do!"
Whatsherface112
Homerun...
"Homer at the Bat will never be surpassed. 'I thought I told you to trim those sideburns!'"
TimmiT401K
"It's a perfect episode. I'm not an American. I've never watched baseball. Therefore I don't know any of the athletes in this episode. But the writing, the flow, the jokes etc. are just phenomenal."
MurturinMikli
"This episode is special. It truly feels like there's one hour of joke content and yet it's the same length as any other episode. It's non-stop pure comedy."
lorty
The GOAT
"Hank Scorpio."
Novel_Board_6813
"'You Only Move Twice.' The absolute GOAT. 'Homer, if you could kill a few people on your way out, it would really help me.'"
deucemagnet
"Bart and Lisa's new school in that episode had the website www.studynet.edu. The entire premise of the joke was that the school was fancy enough to have its own website."
cornwallis105
March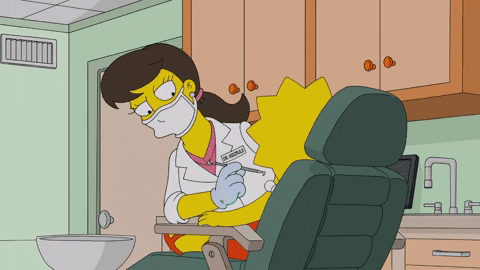 The Simpsons GIF by FOX TV
Giphy
"My personal favorite episode is the one where the plant goes on strike lol Lisa needs braces, dental plan!!"
Epicthrasher890
"So we'll march day and night by the big cooling tower, they have the plant but we have the power!"
GumdropsandIceCream
Oh Lisa, she's always a hoot.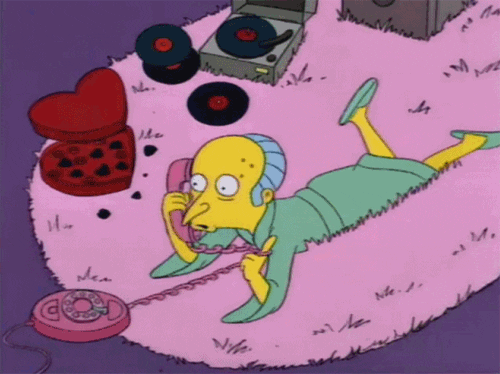 The Simpsons Hearts GIF
Giphy
"The Valentine's day episode where Ralph gets his heart broken, Bart does a Nixon impression. with his butt, I Choo Choo choose this one."
SensitiveOrangeWhip
Burns Origin
"The X-Files one where Homer sees an alien that turns out to be Mr. Burns."
Inevitable_Warthog49
"This one is my vote, because if not for that episode, I would never have been allowed to watch the Simpsons! My mom was staunchly against it, but she loved X-Files and Star Trek."
"An episode that not only had Mulder and Scully but also Leonard Nemoy was too much for her to resist! And once she finally sat down and watched an episode, she realized it really wasn't that bad, and the ban was forever lifted."
Rhombico
All Thumbs
"I love the episode when the meteor is coming towards Springfield. The bit when the family are sat on the roof and Homer says, 'While the unprepared are still sitting around twiddling their thumbs going do do do do do do' is one of my favourite Simpsons scenes. And also, 'You should all be ashamed of yourselves, especially his CHILDREN!'"
Substantial-Push6378
Non-stop gold...
The one where Bart sells his soul to Millhouse. Every time I try to use an automatic faucet or door that doesn't work, I think of that episode."
TrowMe46240
"This is my vote. The jokes are just non stop. The dino sponges, the street sweeper, the ET fumigation parody, Alf pogs, everything about Uncle Moe's Family Feedbag (hm, sounds good), the fact that comic store guy actually bought and sold said soul... list goes on. It's just non stop gold."
aeliott
Classic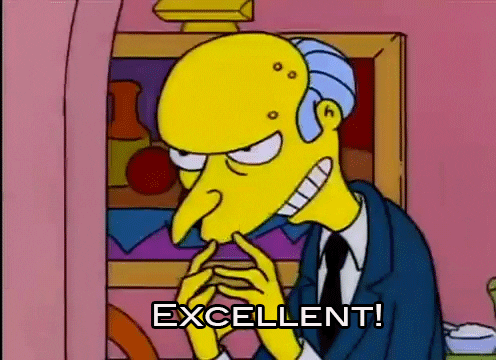 Plotting The Simpsons GIF
Giphy
"Who Shot Mr. Burns Pt. 1 because we spent the whole summer guessing."
"The Twisted World of Marge Simpson where Marge gets the pretzel franchise is an episode that I love. Jack Lemmon is great and some classic Homer and Fat Tony. 'You mean the mob only did me a favor to get something in return? Shame on you Fat Tony.'"
CobraCornelius
The Simpson's will never not be classic.
What are some of your favorite episodes that we missed? We know there's plenty. Sound off in the comment section.
Toxic relationships can have an affect on a person for ages - even after they are no longer in that situation. People learn survival techniques based on what's likely to earn them the smallest amount of scorn or abuse possible. Those coping mechanisms may be what we have to do in toxic situations, but when it's time to enter the world of healthy relationships those same coping mechanisms can be the proverbial iceberg to our Titanic.
Some of us learn to lie to avoid the fight, or we learn to hide things about ourselves so we don't have to be judged. I, personally, learned to give explicit and overly detailed accounts for every moment of my time and every dollar I earned. I would fret every single moment that I wasn't at home because I knew I needed to know every single detail for questioning later. Otherwise, I would be accused of lying or cheating or whatever else. Even if I drove to do errands my partner sent me on, I would need to remember exactly which route I took, note times and names of everyone I spoke to, remember the colors of the cars around me and what people were wearing etc. Any and/or all of it could be on the "test" later and I had no way of knowing what the punishment for failure to answer his random questions quickly and to his satisfaction would be.
One Reddit user asked:
What survival tactics did you have to unlearn once leaving an abusive/toxic situation? How?
So it turns out I'm not the only one who has learned to be unhealthy in response to a situation that was unhealthy. I mean... it makes sense when you think about it. Toxic water is what gave us the three-eyed Simpsons fish, after all.
media0.giphy.com
Happily, quite a few people can attest that yes - it gets better; but it takes work and time. Here are some of the most popular responses, edited for language when needed.
I'm confused, torn, and a mess right now. We've been married for 11 years, and for the last year she has been all but shunning me. She asked for space, I've given it to her. She's had a friend with at least an emotional affair.
We've had marriage counseling that went nowhere. It seems like every olive branch I've extended to her has been shot off. I've been raising our 8 year old almost as a single father for the past year. She's been sleeping in another room and locking herself in it. She's been coming home late and pretending I don't exist. She sold her business late last year and hasn't worked a steady gig since. She has a STEM degree and experience running a business, so she can get a decent job.
Last year I was working at a toxic company and knew my job was in jeopardy. Frankly I was a nervous mess, but was hoping to finish one last project and bail, but was laid off with a nice severance. Meanwhile I've landed a new gig at a much nicer company.
Anyways, a few weeks ago she ended counseling and filed for divorce. Then last night I got a call from a friend who said she broke down and said she didn't really want it she thought I'd fight it.
I don't really want one, but if she wants out I'm not holding her hostage. She went through all kinds of abuse as a kid and I figured I triggered something and she had checked out of the marriage. I've talked to several people and they came to that decision and that she's kind of lost in life right now. Frankly if the divorce goes through she's getting the short stick in the deal. Maybe cold feet?
I'm willing to go talk with the friend and her with an open mind. What's the best way for me to navigate this? On one side I'm sick of her treatment of me. On the other side we had 10 really good years and I'd rather not split custody of our daughter. How should I handle this?
My wife has filed for divorce but told a friend she doesn't really want one. What do I do?
Not having to earn a living through work is quite the luxury. You've only ever done small, non-demanding jobs and now yuo need a serious one. That can be quite the life shift. One Redditor Orbmave has had to face this experience and she needs help dealing. She wrote... Hey, Sorry if this is rambling and weird, Im having a rough time.
This all sounds so stupid and first worldly but I am seriously struggling. Im in my 30's and have been spoiled much of my life. I was the youngest of my family. While I was a child we were poor but then my dad made a career change and we were suddenly doing quite well. I had no obligations or expectations on me. I see as an adult that I was neglected a bit. I think my parents were done raising kids before I came along.
As I was a good kid as a teenager, didn't do great in school but I didn't cause my parents many headaches. I was never punished for anything though. Bad grades? Broke a window? Supposed to clean my room but didn't? Just "don't do it again." And I'd just get the same words next time it happened.
I had a few jobs as a young adult. Cashier at Target then later data entry at a mortgage loan firm. I only worked at Target for a month and the firm for three. So even that experience is small and kind of sad.
At 21 I left my job at the firm to marry my husband and move with him to Canada. He's in the Navy so for the next 12ish years we've moved around while I was a stay at home wife. We didn't want kids so it was easy to afford our lives without me working. I'm not blaming my husband for spoiling me in that way but I wish now that we had made different decisions.
Now my husband has retired after 20 years and we've moved back home near my family. His retirement pay is alright but extra would lessen the burden. He's been looking but hasn't found anything yet.
I got a job as cashier/stocker at a local small grocery and I hate it so much. I get this terrible tightness in my stomach/chest just thinking about having to work tomorrow. I feel like puking and crying all the time. I just flatten out and can barely have a conversation with my husband when i get home. The job is totally fine, everyone is nice and its pretty laid back but it's so difficult for me to handle. I feel like such an idiot and a child that I can't do what everyone else does almost every day of their lives. My husband tells me he's so proud that I got a job but it hurts so much just hearing that. How can anyone be proud of this? I don't want to disappoint him by quitting. I don't want to quit because I worry I'll never get another job if I do that. He tells me to talk to a therapist but when do I do that? There's no time for anything! I get home and have to recover for like 3 hours then I might have an hour or two where I feel normal but then I start worrying about having to go back the next day.
What do I do? Is this anxiety? Depression? Does everyone else feel this way? My whole body hurts with the stress. I haven't even worked there very long. He keeps saying itll get better. How is that even possible? Will this feeling just go away in a few weeks? I don't know what to do.
Thanks for listening. I have to go to work and writing this was a good distraction. I'll reply when I get home.
Well people... thoughts?
The passing of time is both beautiful, and kind of tragic. There are things that we will never be able to experience. Species are lost, environments are lost, civilizations are lost, recipes are lost. All of that knowledge is gone. That's pretty sad, but with the advent of the internet people who have these little bits of knowledge can share them with the world.
That said, there are some things even the internet can't get back. One Reddit user really wanted to know what those things might be, so they asked:

What's a piece of lost media not even the internet can recover?
And honestly, there's so much stuff here that I never knew I never knew! The factoid about the Iliad and Odyssey really messed with me. They're considered incredible literary works but they're not even half of the entire series!?!? Here are some of my favorite responses to the thread.
Submissions have been edited for clarity, context, and profanity.
H/T: Reddit