Life is a mystery full of mysteries.
Some we'll finally get, some will stay a conundrum forever.
Sometimes no matter how much we study or agonize over a piece of information, it just doesn't click.
But that's okay, we're all here to commiserate.
Redditor Dangerous_Mobile9188 wanted to discuss what aspects of life still leave confusion.
"What do you genuinely not understand?"
Life is full of quandaries that I give up on trying to figure out.
Everywhere?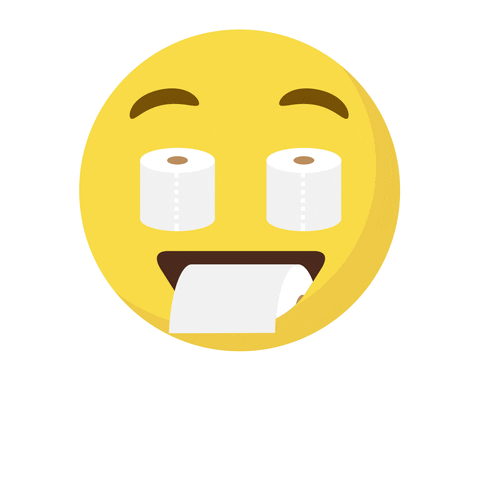 Emoji Corona GIF by Ballcom
Giphy
"Why people can't use a public restroom without literally pooping all over the freaking toilet."
Natural-School5690
Around the grooves...
"How a single needle can run through the grooves on a record and produce a fully layered and 'separated' sound. I mean, I get how it works in theory. But like... how TF does it work?"
LandofRy
"I know how it works, and I understand how it works, and I was gleefully trying to convey this knowledge to a friend when I realized that I am not able to explain how it works, which essentially means that I don't actually get how it works."
smelllikesmoke
Meow Team
"The thought process of a cat trying to jump on a shelf that is clearly filled with stuff and doesn't have space for it to land safely."
Mikrosarvinen
"The opposite, actually... how on earth does my cat jump on a shelf filled with stuff and somehow always land elegantly with all four paws between all the stuff without dropping a single thing? It surprises me every time."
WanderingArtichoke
"50% of cats have a 6th sense to avoid everything and 50% of cats are clumsy as hell. 100% of cats think they have the skill though."
KneeHumper
Clueless
"How consciousness works."
DarthDinDjarin
"I'm shocked no one has replied to this. Because yea. I haven't the slightest clue and i honestly don't think scientists know exactly how either. Such a complex system that turns into our thoughts and feelings, this is one of those things that REALLY made me appreciate the intricacies of our bodies."
r-Newbiedonthurtme
10/10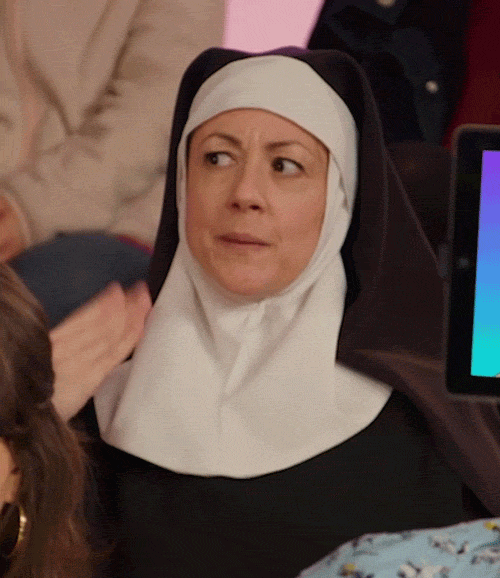 So Excited Reaction GIF by Originals
Giphy
"Every time my grandmother sees me, I seem to grow taller and more attractive."
JoeyMMuelle
I love grandmas. They understand everything.
S.O.S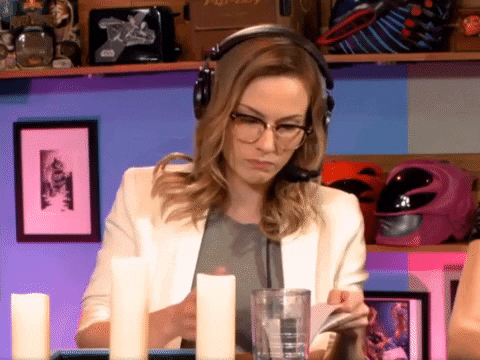 Role Playing Reaction GIF by Hyper RPG
Giphy
"How people can raise a functioning family at the age of 18 or 19? I can't even hold my own life together."
Radioactivocalypse
Staying Put
"Squatter rights! They confuse the hell outta me."
roomtempcoff33
"Right! So you're telling me, I can get evicted/foreclosed for missing some payments… but you can't get rid of squatters who declare a house theirs ? I should just become a squatter then haha."
violet-ack
"Squatting is basically the same. It's not that they just get to live there, but the landlord has to use the proper legal mechanism (eviction) to get rid of them. And sometimes, that can take quite some time."
banality_of_ervil
"Steps"
"How crypto mining works... like what exactly are these huge setups doing and why do GPUs matter so much? I've read several articles about it and I still don't get it."
Tripper-Harrison
"This is an oversimplification, but they're trying to solve a math problem. If they get the answer, they get rewarded with crypto. But the math problem is very very hard. There's no 'steps' to find the answer, it's just guess and check."
"So you need to make as many guesses as possible to see if one of your guesses is right. And it just so happens that GPUs are very good at making these guesses. So if 1 GPU can make let's say 22,000 guesses every second, then two GPUs can make 44,000 guesses every second. 10 GPUs can make 220,000 guesses every second, and so on."
PierogiMachine
I'm Lost
"The wave-particle duality."
FishySwede
"This is the one man. For me this is the biggest mystery. Look, I don't care how the universe came to be. I mean I do, but this is much crazier to me. HOW DOES REALITY REACT DIFFERENTLY BASED ON OBSERVATION ALONE I sear this haunts me at night. Do i even exist man."
yungbandido
"Long story short, observing something at the quantum level is not as benign as observing, say, a runner on a racetrack. In observing something so small, the mere act of doing so affects the behavior/outcome. Imagine having to knock the aforementioned runner over in order to know where they are on the track. That's more or less how it was explained to me."
BaronMusclethorpe
Magic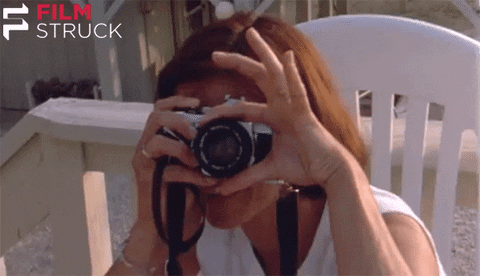 Ross Mcelwee Photography GIF by FilmStruck
Giphy
"Cameras, I've been explained and seen explanations 100 times. It's still magic to me."
Salty-Director538
Maybe there are just somethings we're not meant to understand.
Keep reading...
Show less
What is normal anyway?

We all have behaviors and quirks that some may look at with a furrowed brow, but they just don't get the genius.
And besides, all the other cool kids are doing it.
Aren't they?
Redditor Shlegnog wanted to see who would fess up about some qualities we possess. So they asked:
"What's something that you do that you're pretty sure is normal, but you don't know for sure?"
I talk to myself to go to sleep. It's soothing. Anyone else?
Pockets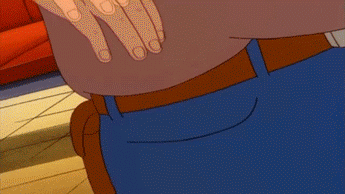 Animated GIF
Giphy
"Putting my hands on my pockets where I keep my phone/wallet when I closely pass by someone, just in case they may be a pickpocket."
TheYeti4815162342
Wiped
"That one dude yesterday and elsewhere on reddit posted that he only wiped once after pooping and was certain that he didn't need more than one wipe to get the job done. I definitely use multiple wipes until the tissue is clean... but now I'm questioning if there are secretly a bunch of (literal) nasty-a** people out there."
SmokeGSU
Keep Dreaming
"I daydream constantly. I'll sit there and be imagining I'm the hero of some story, or I just won a billion dollars and how I'm spending it. I just have an imagination I get lost in when nothing is happening. It's so easy to get lost when you have an extremely vivid imagination. Sometimes I think it's childish, but then I realize it's honestly just a relaxing habit that maybe some adults are too stressed to be able to practice."
__________lIllIl
Mind Reader
"If I'm out in public (grocery store, school pick up line, doc office, etc), I'll have a quick thought of 'I wonder if anyone is reading my mind right now. Quick! Don't think of anything weird!' and then I proceed to automatically start thinking of weird s**t or trying to tell this imaginary mind reader that I'm totally not a weird person or side-eyeing people that I see."
ArtsySAHM
Conversations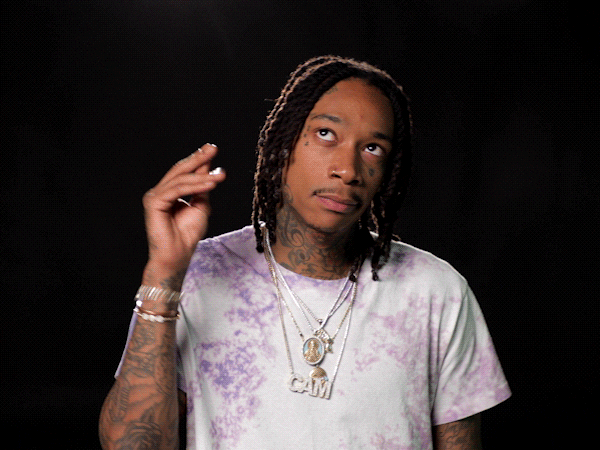 Talking Blah Blah Blah GIF by Wiz Khalifa
Giphy
"Having imaginary conversations with people, that I know will never actually happen in real life."
Bulgasauri
Conversations with others who aren't there. That is a popular one.
LOUDER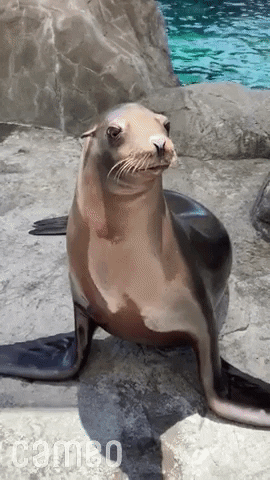 Sea Lion Reaction GIF by Cameo
Giphy
"Whenever I haven't talked to a person for a couple of hours, I just say something out loud to test if my voice still exists."
Flux-bite
Popping In...
"Horrible intrusive thoughts. They pop in without warning, and without trigger. It's usually the standard 'what if I drove off the side of this bridge' or 'I bet it would hurt to stab myself with this thing' but they can even be worse: I was washing dishes yesterday."
"My wife was heading to our bedroom to pick something up. For some reason, I imagined her grabbing my gun and blowing her brains out. It really upset me. I had to pull her aside and give her a big hug, and I explained to her what happened, to where she reminded me 'I can't even load the f**king thing.' Do ya'll do s**t like this?"
GeauxAllDay
Guzzle
"The amount of water I can consume. I know they say you should drink when you are thirsty, but I can be thirsty a lot, especially during warm weather / summer days. I can easily drink 100oz (or about 3L) of water a day."
Jim105
"I drink so much water. I swear it's easily a gallon per day if I have water by me the whole day. It's funny too because everyone in my social circle hates water and almost never drink it and I just don't understand how that's even possible. Water is amazing!"
SimplyComplexd
Creeping in
"Against my will, my mind will imagine horrific scenarios wherein some tragic death scene of a loved one plays out. It used to be my doggies, but now that I'm a mom, I imagine *my* death, because that would be tragic to my kid (and maybe I just can't imagine my own kid's death, thankfully!). It's f**ked up and its gotten better generally, but when I'm stressed out, it'll creep back in."
epigenie_986
Name that Tune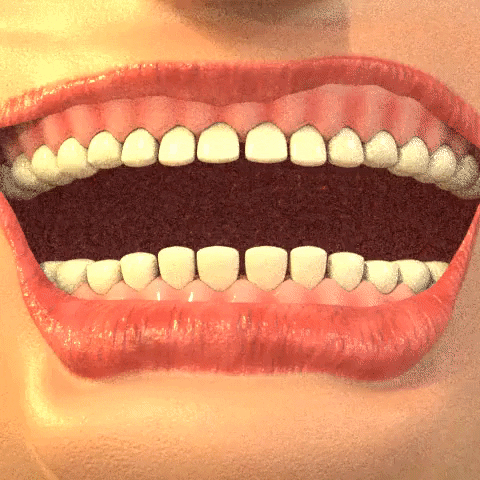 Happy Dance GIF by benjamin lemoine
Giphy
"If I have a song stuck in my head I often click my teeth to the drum beat. When my wife notices me doing it she asks me what the song is."
CornerMoon
Louder!
"When I have a cringe thought or something negative on my mind I'll make some noise out loud to interrupt said thought."
Favnonpornomag
"My therapist actually told me to do this. She said if I have a negative thought (about myself was the issue) she said actually saying no out loud interrupts the thought and keeps you from continuing it. I feel like it really works!!"
crashbanecoot
"I do this. I hate it. I've been caught occasionally and try to weave into a song, as if I just happened to be singing when they strolled by, like that is somehow better."
crescendo83
Add it up...
"When I add 7 + 4, I break up the 4 into 3+1. 7+3 is obviously 10, 10+1=11. There is probably several other examples of math problems I break up in my head to make solving easier."
nivekps2
"This, believe it or not, is actually how common core math is supposed to be taught. Not the whole 'Put these numbers into boxes and break those boxed number up etc...'"
belac4862
"Actually I worked as a math tutor and that is exactly how we taught them that method lmao. like ofc they should break the numbers up into boxes, that's how you learn to see 7+4 as (7+3)+1"
redbottleofpoison
Taps
"Slap my thighs as if they are percussion instruments when I'm bored."
XX_OVERLORD
"I do this with everything. I even change the shape of my hands to make different sounds, so I'll tap my fingers like drumsticks, flat hand for a similar style to you. I'm basically a one man band at this point."
KaleidoscopeInside
"If my keys are not in my pocket, I will sadly slap my empty pocket all day because I'm used to my hi-hat being there lol."
labamaFan
Tongue It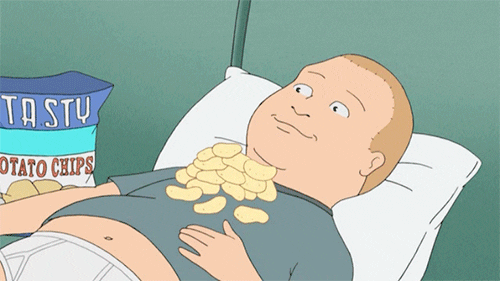 chips GIF
Giphy
"Look at each side of a potato chip/Dorito to determine what side I want to put against my tongue."
Konebred
Where is It?
"Whenever I leave a spot I've been sitting in outside, I make sure to look back and check if I've dropped anything."
consciously_comad
"I look back at the spot where I was sitting, but only to see if I left a butt print. (Not outside though! Inside, like in a waiting room)."
Appropriate_Day_8721
"Always. Picked up the habit after I lost my PE kit 19 times in one term of secondary school. One time the lost and found lady returned my PE kit to me before I'd noticed it was gone."
carmina_morte_carent
Scene to Scene
"Create scenarios in my head of how conversations would go, even though they're likely to NEVER happen."
ManufacturerLess7116
"I seem to pratice potential conversations all the time. Or re-act a scene from a movie in my head. Or Redo a conversation I had earlier with somebody. By the third or fourth time replaying the conversation I sound so much smarter and quick wit. You know what, I going to pretend that's how that conversation really went with my coworker."
CH11DW
"wetting"
"I wet my toothbrush, put on the toothpaste and then wet it again. Always wondered if this was normal but never asked."
tehkitryan
"I used to do this until very recently. I was wondering one day if the second wetting makes any noticeable difference. After a bit of testing, no wetting is very noticeable and not recommended, but I didn't notice any difference between one or two wettings. I now absolutely despise the word 'wetting' as of typing this comment, but I only wet my toothbrush once."
LucidLumi
Clear!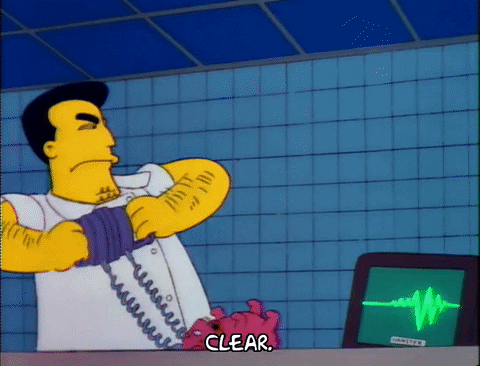 Rubbing Season 3 GIF by The Simpsons
Giphy
"Clearing a notification off my phone as soon as I get it, deleting most of my texts after a few days, and then swiping up on any open pages/apps at the end of the day."
byah1601
Me and Myself
"I talk to myself all the time, will also speak gibberish and make random other sounds. I feel weird about it, but I'm convinced it's way more normal than not. I think maybe I just somewhat subconsciously hate when things are too quiet."
leotonius
"My wife and I do this so definitely not you. Do you also ever feel compelled to mimic a sound after you hear it? It doesn't matter what it is, speech or some random sound, I find myself almost forced to do it especially if it's a unique or standout sound. Most of the time I don't even register the compulsion, I just hear the sound and mimic."
BookooBreadCo
We're all gifted. Feel no shame people. That is all.
Want to "know" more?
Sign up for the Knowable newsletter here.
Never miss another big, odd, funny or heartbreaking moment again.

Keep reading...
Show less
Have you ever had the sense that something you've been doing all along was incorrect but were too afraid to ask?

Some people simply don't like to be proven wrong about something and choose to feign ignorance instead.
Others can't bear the thought of coming off as stupid and avoid being possibly humiliated.
At the end of the day, however, the joke's on them for not questioning things as they continue doing things the hard way and get silently judged for it.

Curious to hear about experiences from strangers, Redditor Wijting asked:

"What do you think you are doing wrong, but are too scared to ask somebody?"
When the protocol isn't clear, people make up their own rules. Maybe they should have asked for clarification.
Lunch Break Time
"I have no idea if my lunch break is an hour or 30 minutes."
"Where my office is located in my building, my boss and co-workers can't see me leave for lunch. When I started, I just began taking hour lunches like I did at my last job. Recently I heard a co-worker mention taking her 30 minute lunch."
"I've been taking hour long lunches for 6 years and it's way past the point of asking…."
Looking After Young Ones
"Babysitting, I babysat a few times when I was 13 or 14 and I wasn't sure if I was just supposed to check in on the kid or play with them or just like, make sure they don't die. I'm really good at kid sitting but babysitting (or for me watching a kid under 7 years old) is just hard."
– Teabeany
Touch Of Lips
"Kissing. I've had no complaints but it's not really something your parents taught you to do properly"
Adulting
"Anything related to being an adult, straight up no F'king idea what I'm doing…"
– Giftyd

These are examples involving subjects which people assume are common knowledge but really aren't.
Manscaping

"shaving my testicles."
– Qwerzq-

"Take a hot shower (so it will be easier to shave) and when you are done cleaning yourself, apply shaving foam (or watever it is called), when you shave, make it so your skin is not loose : use your second favorite hand to hold the skin and the other to shave. I usually squat when I do it. Optionnal, you can use a small mirror to see what you are doing, especially behind."
People Who Made A Lot Of Money From Something Totally Random | George Takei's Oh Myyy
Money Management
"My finances - no idea how to properly manage my money."
Controlling Rage
"How to handle anger? I'm too embarrassed to ask."
Managing Anger
"So a great thing my therapist taught me when I was talking about my anger issues. He said a lot of times we get angry, we feel like we've been wronged or hurt in some way. Like coming home from work and I had asked my partner to do the dishes, but the dishes weren't done. Did he actually wrong me or hurt me? Not really. Did it require the level of emotion I was putting into it? Nope."
"So now when I get angry, because I still get angry, I stop and think about why I'm mad. Was I actually wronged or hurt and does my level of emotion fit the actual scenario. It takes some practice but once you start to view things from 'okay but is this really worth what I'm putting into it, what am I actually mad about, and does the person I'm mad at deserve this reaction'; things start to seem not as bad or as upsetting as I initially thought they were."
Finding Our Purpose
"Life."
"Like what I supposed to be doing? I have about 80 years total. So far, I've learned stuff, got married, and got a good job. Am I just grinding out the rest of my years?"
The complete lack of confidence in something can be crippling for some people.
Being In Charge

"Supervising. I am put in the position but just rely on the efficiency of my subordinates. As soon as there's someone who's lazy or a troublemaker I've got to figure out how to learn."
During Confrontation

"I feel like I'm really articulate when I'm going about my day especially over text, but as soon as I get into a verbal disagreement it's like my f'king brain shuts off and I forget how to think. Like a deer in the headlights."
"I don't remember it always being this way but it's like I've got this huge amount of social anxiety in those situations now and I struggle to accurately express myself."
Not Feeling Adjusted
"My PhD."
"Going into my third year and I still don't feel as if I ever adjusted, or developed healthy habits."
"Just trying to take it a day at a time and not procrastinate beyond no return."
Defining Love
"Relationships."
"I recently started out in the dating scene and i dont know whats the difference between being a couple and being really good friends."
"Also: sex is really strange to me."
Social Interaction
"General conversation I just suck at talking to people I don't really know or don't know at all. Sometimes when I get tips for stuff I respond 'yes' or 'ok' or 'thank you' and even that feels weird or wrong, even the action of saying 'hello' feels off... It even happens with friends sometimes..."
I have the horrible tendency to not ask for directions when I'm in unfamiliar territory.
I rely on Google Maps – which for the most part, is really helpful and usually accurate.
But when I was in Japan and I planned on meeting a friend in a neighboring prefecture, I took the wrong train and my day was, well, derailed.
I didn't want to trouble the locals by asking for directions; my hesitation stems from not wanting to inconvenience people.
But I learned quickly to get over that. I eventually found my way over to where I needed to be, but the trial and error it took to get to my destination was costly and time-consuming.
Lesson learned.
Keep reading...
Show less
People hard up for cash will do anything. But what about the other way around?
There are a ton of jobs or favors that don't require much skill, experience, or labor, and people who are fortunate enough to get hired walk away with a king's ransom.
Looking for those kinds of "jobs," however, is like finding a teardrop in the ocean.
Few who struck gold, at least temporarily, shared their experiences when Redditor NikTheNerdBoy asked:

"What's the dumbest thing you were paid to do and how much were you paid?"
Keep reading...
Show less
Sometimes, it's the simple things that give us the most trouble.
We can carry a job, manage a complicated schedule full of work, friendship, family, and romance, but we can't do the little things here and there.
Maybe it comes down to priorities: the big stuff is so significant we simply must have that nailed down to lead a satisfying life.
So the minor things sometimes get pushed aside. But every so often, a situation arises that calls attention to our inability to handle that very mundane task.
A recent Reddit thread explored some examples.
anonymouspapayaz asked, "What is one 'ordinary' thing that you can't do?"
Many Redditors set their sights on the social realm. They discussed the social behaviors they just can't seem to navigate, and clearly implied how much they'd prefer to have those locked down.
Alas, with the pandemic they have some time to practice.
One In, One Out 
"Remember names. It's like I have only so many slots for people's names and when I learn a new one, an older one needs to go."
"Can get embarrassing."
Spontaneity Only 
"I'm a pretty funny guy but can't tell a joke to save my life" -- evanallenrose
"How many men walking into lightbulbs does it take to change a bar... Wait let me start over" -- SchuyWalker
"Like you just casually say funny things? I think I'm the same, I think I'm relatively funny, but when I do it on purpose I can't say it without laughing" -- rice_yummy
Anywhere But There 
"Engage in appropriate eye contact." -- Amiiboid
"I've been guilty of this one my whole life. It's reflex to not look at people. Especially when I'm the one speaking."
"I didn't even notice I did it until I was talking to a therapist about how to manage stress more efficiently and within 5 minutes of the first session he pointed it out."
"Everyone I ever talk to regularly just got used to it as something I did and never bothered paying it mind." -- ShuyWalker
Others described the basic life skills they have yet to incorporate into their skill sets. They don't always come up, but when they do, these absences can be a real pain.
Always Lost 
"I have a lot of trouble with directions and maps. I can't process it, mostly. I can't do geometry either so I think that's related."
"Ironically I'm a very very good Tetris player tho so I have some spacial reasoning skills but I can barely read a fucking map."
Probably Wise 
"Drive. I'm paralysed with fear when I'm in control of a killing machine." -- Bagners
"same, and people always insist i should drive because 'you'll get used to it' or 'you're already a better driver than most out there.' "
A Safari Of Social Norms 
"Dating. It seems like it's relatively simple for most people, but I've always had horrible luck with it."
"I'm 26 and I've never been on a date, I just figure there's something wrong with me."
-- SupaKoopa714
Never Understood 
"My handwriting is so bad my wife usually can't even read it. And we've been together over 20 year's."
"I forgot, my spelling is worse."
Finally, some people described the more bizarre "skills" and abilities that came to mind. These likely won't be much of a problem any time soon.
Nonetheless, these Redditors would love to be able to do them.
Close Enough 
"I have a buddy that can't burp. He can pretty much fart on command though." -- SniffCheck
"Wow, he managed to take his skill points from burping to farting" -- Insertstalem3me
"My friend likes to fart and say: 'can you hear me now?' I hate that it still gets me." -- Dregoralive
Practice, Practice, Practice 
"Can't do that whistle thing where you make it louder using your thumb and index finger." -- BoysenberryEasy3653
"You have to bend your tongue back over itself and put your two sets of fingers in pressed again each on top of your folded tongue. As you blow your lips will naturally tighten round your fingers so don't worry too much about them."
"Finger tips should be meeting in a V formation. Change the V angle of your fingers meeting until you hear a whistling noise, try both widening and narrowing the V. It will probably be quite faint at first."
"It works easiest with your index and middle finger from each hand. Once you get you'll be able to do with any 2 sets of finger combo (e.g. thumb + pinkie on same hand or even separate)."
"It took me a good 10 mins from being shown to being able to do it. Just keep trying till you get it."
Now think about yourself. What minor things can you just not seem to wrap your head around?
Want to "know" more? Never miss another big, odd, funny, or heartbreaking moment again. Sign up for the Knowable newsletter here.
Keep reading...
Show less