Time is fleeting, madness, takes control. Yes, those are immortal words from a musical but also truth for life. Why do we bother wasting time with frivolous situations? You're right! I'm right! Who cares?! Unless it's a life and death situation; it's not worth getting into heated moments over. Too much tragedy has occurred over the most insignificant, ridiculous thoughts. Be better.
Redditor
u/Ryiien
wanted to hear about the times we've realized that there were things not worth fussing over by asking.....
What's the stupidest thing someone has argued with you about?
Split...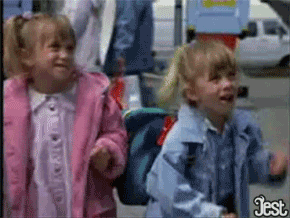 Giphy
Someone started an argument claiming that if identical twins are separated at birth and raised by different families, then they're not twins anymore. ZeiramZaraki
The Ant Butt....
I got an argument when I was around 8 that some ants have wings and some don't. That was the whole argument. This kid absolutely refused to believe that some ants have wings.
It ended with him headbutting me. TheNotLogicBomb
Idiots. 
My ex girlfriend and I got into a pretty heated argument about where the bed sheets should be stored. Personally I just thought that her putting them down with the canned foods in the kitchen didn't seem to make as much sense as putting them with the curtains and towels in the bathroom. But apparently that makes me an idiot. that1one1dude
3:43...
Someone tried to convince me that they could run a mile in 3 minutes. After I called her out saying the fastest was 3 minutes and 43 seconds she then argued that the fastest mile was actually 1 minute. thicky-_-vicky
My Butterfinger...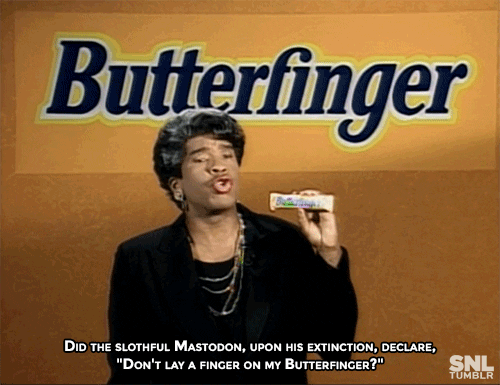 Giphy
Around fourth grade I was at lunch, and I SAW my friend take my butterfinger out of my lunchbox and she spent the entire 20 minutes trying to convince me it was her's. kcrose13
For the "B" 
Back in high school my friend was trying to tell me Alaska was it's own country and Guam was a state. jw7991
There's this girl in my class at school and she thought Alaska was in Europe. She also thinks that a B grade stands for bad and A grade stands for average. Ryiien
Not that particular day.
My mother argued with me about the hours of operation for the retail chain I've been working at for 10 years at the time. She thought they were closed on a particular holiday, but in reality they only close on Christmas. Half days on Thanksgiving and Christmas Eve. Not that particular day.
Eventually I turned to my father and told him to ignore mom and go to the store to get chips or carrots or whatever it was the party was low on. Which was the catalyst for the argument.
They were open, dad got the snacks, and I was left feeling like my mom had no idea what I do for a living. Blacktung
His response?
That Vatican City wasn't a country after multiple google searches, the whole class agreeing that it was and even a geography teacher telling him it was
His response?
"I still don't think it is because I can have my own opinion" PyroTeknich
Family Issues....
My mother insists that fish aren't animals- that they are their own Kingdom like fungi or plants. We were out to dinner and I insisted that we ask our waitress what she thought (to get some support). She said "Oh this is perfect! I'm a bio major actually, so I know she's right. You'll learn about it in college."
And 8 years later here I am on the other end of college, my mother still pridefully reminding me how she beat me at that argument.
My cousin also believes that if her parents never met she would still be alive, just in two different bodies. I didn't want to touch that one though. This family is a can of worms. Faulty_Pants
weirdest argument ever.​....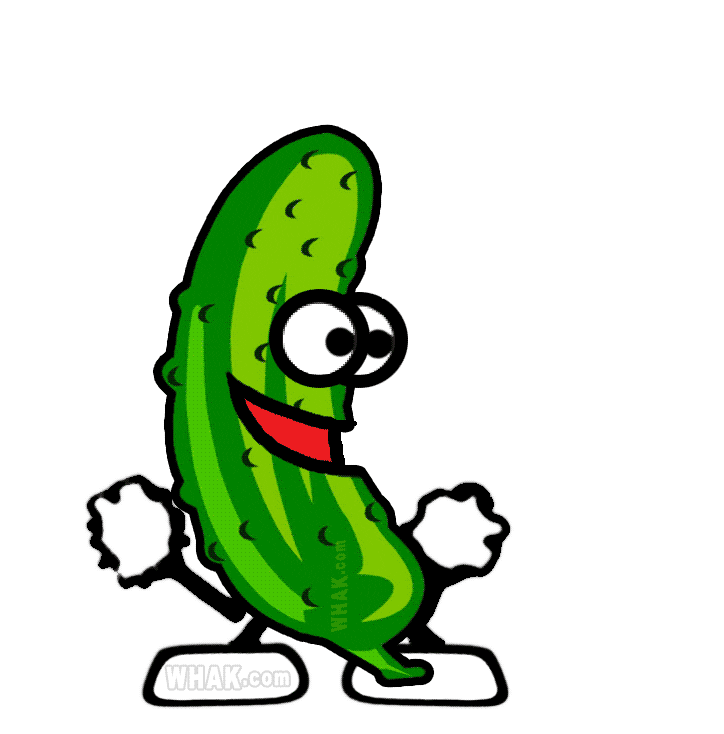 Giphy
I was eating a pickle at lunch, in high school. I referred to my pickle for some reason in the conversation. My friend said, "That's not a pickle."
It was a pickle. A normal, big crunchy dill pickle. It looked exactly like the pickle you're picturing right now.
I asked her what she thought it was, and she said it was a cucumber. I said that she was right, but that it was also a pickle. She disagreed. I asked her what she thought a pickle was, then, if not the thing in my hand. She couldn't answer.
It was the weirdest argument ever. poemchomsky
Do you have something to confess to George? Text "Secrets" or "
" to +1 (310) 299-9390 to talk to him about it.
Keep reading...
Show less