Many people take having a roof over their heads for granted.

According to a report from the United States Department of Housing and Urban Development (HUD), over 580,466 people were homeless in the U.S. on a single night in 2020.
The homeless crisis was made worse due to the pandemic. That statistic saw an increase from 2019 by 12,751 people.
Addressing those who were able to come out the other side, Redditor green131313 asked:

"People who have been homeless before, what is your scariest story?"
Some people who found makeshift places to sleep in thought they were going to die while battling the forces of nature.
The Unbearable Cold
"For a while, after my mom lost the house we lived in a burned-out camper in the woods. One night it got really cold. We honestly thought we were going to freeze to death. It was one of my first near-death experiences as a kid. After that, my mom reached out to my dad and had me move in with him while she got our stuff together."
The Tornado
"The first night we had a tornado. We were between two hills so it mostly jumped over us. Though it also picked my brother and me up in our tent and flung us a good twenty or so feet. We were awake so we knew what was going on, but it still terrified me. It felt like we flew for ages. We joined the circle after that and everyone sort of tied the tents together."
A deadly Bite
"I almost died getting bit by a snake in arizona while sleeping in front of a old store."
With drugs added to the mix, the situation became nightmares for these Redditors.

The Crack Den

"I was 19 and needed a semi-warm place to stay. I was in New Orleans and not dressed for the cold winter night. I didn't know anyone there and found a dark, abandoned house on the outskirts of the quarter. I crawled under the porch and found a place to pass out. I woke some time in the night to a LOT of screaming and breaking things. Some very serious sh*t going on. Turned out it was a crack/meth den I was sleeping under. The fighting continued until just before dawn. I waited for about an hour of quiet before I slinked away."
Drugs And Consequences
"I almost died when someone gave me 'medical e' and my stupid a** took some. I'll never know what really happened that night under the bridge, but I'm alive tho."
Terrifying Visions
"I suffered from something which I now believe is called Alcohol-induced-psychosis. It's what some can get if you drink way too much hard liquor and begin suffering withdraws."
"I would see ghostly figures of people who weren't actually there, I saw blueish holographic people that weren't there, I would hear random auditory hallucinations and the only thing that seemed to make it die down was to drink beers. Basically I'd walk down the street and see figures working in their front lawns, or friends sitting on porches, etc. When I walked closer to inspect them, the figure had vanished. Sometimes they'd appear erratic, like a person with Parkinson's disease. Once, I saw a large menacing holographic head of a personal friend in a window, and it terrified me."
"The scariest time is when I walked to the park alone during night, I could hear children's laughter, and I could see figures walking about, I looked towards a fence and saw two figures pointing at me, I kind of just laid down on the ground and shut my eyes to ignore it all. Eventually it all subsided on it's own and I left the park. I haven't suffered any of this since gladly. But mind you some homeless are stuck in this hallucination mind state every day, and that must be a living hell to live through. Drinking alone was the stupidest thing I ever did. Please only drink with friends, it's always better anyway."
– RyanFire

As if life couldn't get any worse, the following people were victims of physical violence.
The Attack
"Had a junkie hold a knife to my neck for next to nothing and a cop threaten to kill me but the worst was a business owner that came out of his business and asked me to panhandle further down the block. I was sober and being polite and to top it off I wasn't even in front of his business I mentioned this and told him I wouldn't move."
"He snatched a skateboard that had just been given to me by somebody that had picked me up hitchhiking and turned around. I started standing up to try and get it back from him and the next thing I know I was in the back of an ambulance with a broken jaw and a bunch of missing teeth and to top it off the emts didn't know who they had given my dog too just that they thought it was my friend."
"I refused treatment, we were still right where it had happened and I had to find my dog. Turns out she was with someone I trusted but the emts couldn't even describe who they gave her to and no one I knew was with me when it happened."
"I tried talking to some lawyers in the area but no one seemed to want to help some homeless kid (I think I was 19 at the time) and I didn't plan on staying in that city for more than a couple weeks anyway."
Brutal Beating
"I got jumped by 3 people. I'm sure this isn't the rarest experience but it truly terrified me. One of them held me on the ground, one of them repeatedly kicked/stepped on my face, and the other guy acted as a lookout. They finally stopped when he told them there were people coming."
These Redditors wouldn't be alive to tell their stories if their situations ended differently.
Interaction With The Police
"Someone called the cops on me for parking a little too close to a neighborhood. The cops knocked and asked me to come out of my RV. Having a dozen guns pointed at you is really scary. They never put them down either while asking me questions why I'm there and asking me for proof which like if they wouldn't let me move how can I get you my ID or my work cards, my work schedule, etc."
"I only parked near my work because I had a three jobs which all needed me that day with one shift starting at 7am for setups. And I'll be there until 10pm."
"It's really scary to think because someone had negative ideas and didn't think I deserved to be there, I could have died if that interaction went wrong. I had been called on maybe 4 times in the year and the others thankfully weren't this. It was usually just 2 cops, ask me to kindly move and that was it. This particular cop group had a hard on to get me on something. They towed my RV. Made me miss my shift, and I had hundreds dollars worth in impound fees I didn't have."
Secretary of Housing and Urban Development Marcia L. Fudge expressed optimism for the relief effort to end homelessness.
"Thanks to President Biden's leadership, we are once again putting Housing First to end this crisis and build strong, healthy communities, as reflected in the American Rescue Plan," said Fudge.
"I look forward to working with President Biden to implement this historic package to deliver robust, equitable relief to those experiencing homelessness. Housing should be a right, not a privilege, and ensuring that every American has a safe, stable home is a national imperative."
Keep reading...
Show less
Stories of teenage stupidity, we all have them. The flood of hormones, a strong desire to carve out your own identity, and poor decision making skills is a recipe for disaster...and hilarity.

Back in the early 2000's though we were of course the cool ones though. With our *extra wide leg* jnco jeans, black lipstick, snarky t-shirts, and spiked accessories we were just "so totally unique". Anyone who dared mention that maybe 20 pounds of denim, spikes, and poorly done makeup wasn't the most flattering was definitely a "normie" who just didn't understand...
They did, they were trying to help us not look like a youth group rolled around in a bin of London punk leftovers no one wanted.

Wanting to hear everyone's teenage embarrassment Redditor vitreousmellow asked:
"What is your most stupid teenage story?"
The responses were JUICY.
"And thats how my friend did $12000 in damage to his car while trying to be James Bond."
"Senior year, i'm in the back seat of my buddy's car, we'll call him Alex, with another friend in the passenger seat. We're just driving along when Alex says 'hey guys, wanna see what i learned how to do?' as he pulls into an empty parking lot and drives to end. Throws the car in reverse gets up to about 35 MPH when he cuts the wheel hard and we spin around in a perfect 180. I can't lie and say it wasn't f*cking awesome as a 17-year-old."
"So we do this 2 or 3 more times and decide to leave because we attracted some attention. On the ride home, Alex expresses his desire to pull this spin move on a real street "like James Bond" (actual quote). One block away from our destination he stops and points to an unusually wide street, 'dude that's totally wide enough' WRONG."
"So he starts the process. There we are 35 MPH backwards and he cuts the wheel, only this time we don't just spin perfectly in place. Instead our back end hits the curb sending the front end spinning into the curb also. It happened so fast there was a loud bang/boom/crash, and the three of us dumbfounded with the car full of airbag powder and dust all say 'o man o man are you ok? are you ok? what just happened.'"
"We get out to find his wheel just laying next to his car, it had snapped off the axel. And thats how my friend did $12,000 in damage to his car while trying to be James Bond."
Teen wolf...
"Oh, I got one I'm particularly ashamed of. In high school, I was a particularly angry and a very angsty teenager. Too add to that, I was obsessed with werewolves. It was all I can think about all the time, I wanted be one. I actually searched the Internet to find ways to become one and I prayed to god to turn me into one."
"In my junior/senior year, I started to tell people I was a werewolf. Don't ask me why, because I seriously don't have a straight answer to give you. I guess it was out of wishful thinking. Several years later, I grew out of that phase and I look back and think "what the f*ck was I thinking?"
The point, you missed it buddy.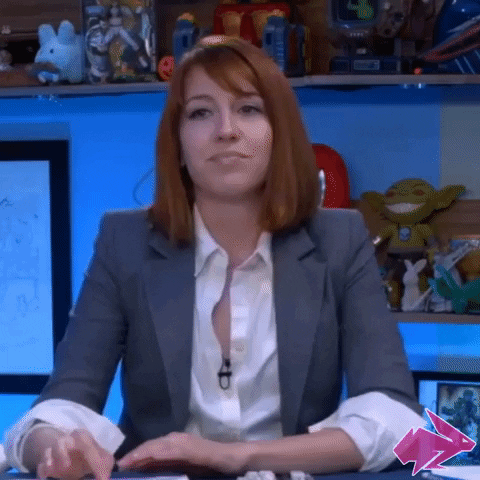 frustrated youtube GIF by Hyper RPG
Giphy
"When a female friend asked 16 year old me to go skiing (my favorite sport). We got stuck on a chairlift for a good 30 minutes and, although it wasn't very cold, she kept saying how cold she was and cuddling up to me. Really close. And giggling. And she was beautiful. But all I thought at the time was 'why the f*ck is she so cold it's like 30 degrees'."
"Reminds me of freshman year of college. Girl I was flirty friends with all through high school invited me to come to her dorm after class to meet her dog. I met the dog. She then asked if I wanted to listen to this new CD she got, but the CD player was in her bedroom."
"Then she asked if I wanted to sit on her mattress because it was supposed to be this super comfortable orthopedic mattress. So I sat on her bed and listened to the CD while petting her dog. When I got up to leave, she asked if I wanted to just hang out there for a while instead of walking back to my dorm in the snow."
"My response was just "nah, I got some homework I wanna do." The second the door to the building locked behind me, I realized what a moron I was. The walk back home was very cold, indeed."
Thanks mom...
"I really hated being a nerd in middle school so I dressed horribly slutty gothic in high school years freshman and sophomore. God it was awful. I remember being a senior in high school and looking through those photos and asking my mom 'why didn't you tell me how horrible I was dressing?!' Her reply 'I knew you'd figure out you look like sh*t eventually.'"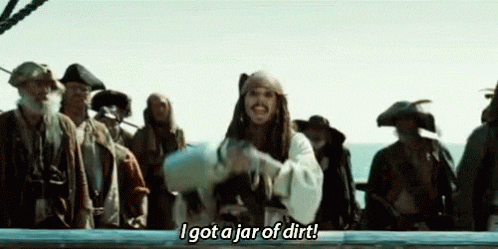 Pirates Of The Caribbean GIF by memecandy
Giphy
"This brought up an embarrassing memory I completely forgot about until I read this. I had a whole I'm a witch phase, once I found an old bottle with green glass. I decided to grind up magical powder and curse people who pissed me off by gently sprinkling some on them without their knowledge, kept 'magic' powder in glass bottle."
"Older sister's friend comes over they won't let me hang out with them. Time for the bottle b*tch, no way of sneaking into the room without being noticed, try to run by the room and throw powder end up peppering my sister's friend in the face, gets in her eyes. My sister was like what in gods name are you doing! Friend is super pissed."
"I ground up sidewalk chalk with a cheese grater and put it in an old coke bottle y'all. OMG I'm crying, It wasn't even fully grated pieces of it got in her eyes. I was like 'Behold the magic of my crayola chunky chalk dust!' Oh I can't breathe!!!"
Best Excuses For Late Assignments That Were Actually True | George Takei's Oh Myyy
​"Nothing could be weirder than the beautiful stripper preacher..."
"When I was 15 I skipped school to hang out in a seedy music store where I was offered my first paid gig to play in an Irish band in a bar a few miles down the road that night. I could only sorta-kinda play the banjo at this point. No... That is not quite true. I was terrible. I also knew nothing about Irish music."
"Oh. One more thing. I am almost deaf. The man who hired me had such a thick brogue that I could hardly understand him. That night, I climbed out of my window and, banjo in hand, headed out into Philadelphia. It started to rain, so I decided to hitchhike. This was easy to do in 1985."
"Just stand on the side of the road playing the banjo and somebody will pick you up. I had a roll of nickles in my right jacket pocket, a Buck knife on my belt and a collapsible steel baton in my left jacket pocket. I was not worried. I was loaded for bear and ready for anything."
"A little sports car stopped in the middle of the road. Blocking traffic. A man in acid-washed jeans and a neon pink tank top jumped out from the driver's seat. He was highly muscled. I mean, he was so highly muscled that the streetlights and headlights created patterns of shadow and light that were only accentuated by his rippling physique. I'm not even gay and I noticed this. He was that beautiful."
'"Get in! Get in!' the beautiful man yelled. It was raining and I needed a ride. I got in. As soon as I close the door he takes off. He gives me a sideways glance and asked me if the banjo in my hands was a banjo.

"The last time I was asked this question by somebody picking me up on the road, it was followed with a creepy laugh and, 'Have you ever seen that movie, Deliverance?' I jumped out, banjo and all. Just opened the car door and threw myself out as the driver screamed, 'I was joking!'"
"So, when the beautiful man asked me about my instrument I was a bit cautious when I replied the affirmative. 'YES! THANK YOU JESUS! PRAISE GOD!' His shout was followed by a rapid succession of jabs to the steering wheel. I was wrestling with my seatbelt and reaching for the roll of nickels. I was about to break this guy's jaw and bounce."
"The he calmed down and told me his story: He had been a male stripper. Then he got saved and found Jesus. I asked him where Jesus was hiding. He just gave me a confused look before continuing. After getting saved he stopped taking his clothes off for women and was now going so some Bible school to become a Pentecostal preacher."
"When he left home for school, his dad gave him a banjo. This very night, he had been driving around with his daddy's banjo on the back seat, praying out loud for his Lord and Savior, Jesus Christ, to send him a banjo teacher - and then I just appeared out of the rain."
"I looked in the back seat. There was a banjo. His story was too crazy to be anything but true. I let him buy me dinner and I gave him his first banjo lesson before he dropped me off at the bar. When we got to the bar, when he realized I really was 15, when he realized I was not joking about sneaking out of my house, the stripper turned preacher started to cry a little."
"I had to let him pray over me a bit to shake him. I walked into the bar telling myself that the evening would go smoothly from this point on. Nothing could be weirder than the beautiful stripper preacher. I was an hour early. The band had not arrived yet. Everybody in the bar stared at me..."
It—somehow—did indeed get weirder...
"I talked the bartender into letting me have a Coke while I waited for the band. Rough hands turned me around on the barstool. I was rushed by three large men. They never touched me, but instead wedged themselves to my left and right. With my back against the bar, I was helpless while the leader of the pack addressed me. 'So, we have a musician here tonight. Will you play for us?'"
"That's all they want? No problem. They let me loose, so I could break out my banjo and play a few tunes for the patrons. Everybody remained stone-faced. The three big guys grab me again. I am pinned on the barstool again. This time with my banjo on my lap."
"'That'sanicebanjo lad doyouthink I couldplayitwith me d!ck?' I stared at the leader. He was big, and filthy. He was wearing a loose T-shirt and red shorts. I asked him to repeat himself. 'I said, that's a nice banjo. Do you think I could play it with me d!ck?' My hearing, the Irish brogue, it had to be a joke. I puffed out my chest. 'I'd like to see you try!'"
"Too quickly for me to react, like a drunk Irish ninja, the red shorts were around his ankles. He took hold of his manhood and started flopping himself against the steel strings of my banjo.
"The bartender, whose name was Pat, shook his white Irish mane and, in a thick brogue proclaimed, 'He's at it again!' In the many years since I find myself wondering about Pat's proclamation."
"Jesus wept."

"More happened. A lot more - but I think I should end my tale with this: I noticed something about the bar. There were pictures of the queen and Margret Thatcher hanging upside-down over the bar. As the weeks went by, I couldn't help that a lot of the band's songs were about hating the British. This did not bother me much because I was getting paid, and I was hanging out in bars."
"It was too much fun to think about it. A few of the places we played were basement rooms, houses and closed bars. Finally, dad followed me one night. I'm up on stage with the band, the women in the crowd were dancing, the men were drinking and all the way in the back was my dad and Pat the bartender."
"I could tell from the hand gestures and laughter that Pat was telling my father about the great Banjo and Penis Showdown. The band spotted my dad. On one hand, they were worried I was not going to be allowed to play with them anymore. On the other hand, it was funny as hell to watch me squirm."
"During a break, I walked slowly to dad's table. He wasn't even mad. He told me that everybody in the place had good things to say about me, that the band sounded good, and we were probably raising money for the IRA. Well, that explained a lot."
"Dad gave me one of those 1-800 calling cards. He told me to carry it, so I could call him if/when I got into trouble. Then he left. He let me keep on playing. That morning when I got home, things were different with me and my parents. My dad started joining me on my adventures, and eventually the two of us wound of performing together. I'm in my 50s now. Dad and I still jam together."
Epic fail.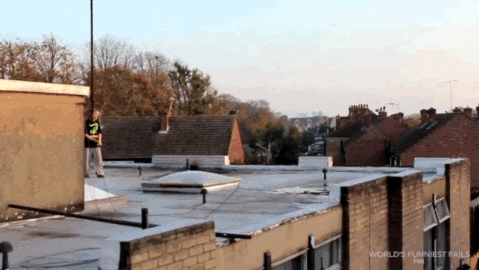 world's funniest fails GIF by Fox TV
Giphy
"In high school we used to think it was cool to climb up to the roof and hang out there late at night for no reason. One time around midnight a group of us were up there on my buddy's roof and he decided to climb down without waiting for anyone to hold the ladder. He proceeds to slip, takes the ladder down with him, and face plants into the driveway."
"There was no other good way down, so while he's laying down there moaning in a pool of blood, we had to climb up above his parents' bedroom and start stomping and yelling for help (this was in the 90s before everyone had cell phones). Finally after a few minutes his dad comes running out in his underwear, sees his son, and goes apesh!t screaming at us."
"Eventually he props the ladder back up so we can get down, yelling the whole time, while the mom takes my friend to the ER. He ended up with a few chipped teeth and had to wear braces again for about 6 months but otherwise wasn't too banged up. The dad actually apologized for yelling the next time we saw him. We were just like, no reason to apologize considering we almost killed your son."
No good seems to come from trying to impress girls.
"Tried to 'impress' a few girls and have them think I was a daredevil. A buddy and I took these girls to a movie theater about 30 miles away. It ended around midnight, we were tired and just wanted to get home. Hit 120mph in my bad a** Oldsmobile, then slowed it down to 30mph."
"You know that feeling when you go really fast, then back to 'normal speeds'. You feel like you are now going very, very slow. I told my buddy, 'Hey, I bet I can run this fast...If I just jumped out, I'd be fine right?' He had the reassuring response of, 'Umm, sure?' Without thinking I opened the door and jumped out..."
"My feet hit the ground, my shoes went flying in the air. I smacked my head against the pavement and did two back rolls, gaining road burn in the process. I look up seeing my car drive slowly into a ditch...yup, I was driving before I jumped. As I laid there pulling my shirt away from my bleeding back I thought, 'Man, I am a stupid teenager.'"
Oh noooo...
"Reminds me of a friend in high school. We were in the classroom at the top of the stairs, the doors out of the building were at the bottom. It is the final class period of the day. The bell to leave rings...and he bolts from the room, turns and just flies down the stairs (I mean I could almost believe it if someone said that he just power dived off the top one and aimed for the bottom)."
"Yet, he manages to perfectly grab the push bars on both of the double doors leading out of the building, and flings them open in front of him with the added mass of the opening doors (still firmly in his grasp) adding to his forward momentum like a giant slingshot. He forgot that there was a post between the doors."
These were some hilarious moments. The next generation will laug at their own soon as well.
Want to "know" more? Never miss another big, odd, funny, or heartbreaking moment again. Sign up for the Knowable newsletter here.
Keep reading...
Show less
We all like to assume that a big old scar has an amazing, hardcore story behind it: maybe a valiant fight or some life threatening-escape.
But despite what Hollywood would have us think, that is so rarely the case.
Usually, some kind of bizarre accident leaves us with the biggest scar of our life. There's no action movie story behind it, just a careful mixture of foolishness and bad luck.
Clearly not put off by some gruesome anecdotes, Redditor fluffybear45 asked:
"People with scars, how did you get them?"
For many, it was the wild antics of childhood that left them slightly maimed. With many years now separating the Redditor from the event, these were pretty hilarious.
Out of Nowhere!
"I was playing on a swing and then my leg got stuck in barbed wire." -- Soviet_God-Emperor
"I feel like we missed a couple steps here, or your local park had some serious issues." -- Henfrid
"Yo that went from 0 to 100 real fast" -- IHaveButt
Classic
"2nd grade, defective slip-n-slide." -- AdmiralAkbar1
"I'm pretty sure the general design of the slip'n'slide was defective. Those stakes weren't covered originally, so you had to be straight down the middle of the slide or else....." -- Q-burt
"Could you refer to this incident in a gravely voice while staring into the middle distance, pausing only to shudder and sip your scotch?" -- CaptValentine
That's Why You Need an Axe Yard
"My dad hit me with an axe (bladed side) in the face. Stupid 10 yo me just had to look over his shoulder while he was hammering in herrings for our tent."
-- Gruuuf
Others talked about freak accidents that came not from the stupidity of childhood, but the bad luck of mistakes made as an adult.
Bad Conditions for Practice
"Dad gave me a folding knife for Christmas"
"I read online that you could flick it open with one hand"
"So I practiced it, after my hands were greasy from eating a burger"
Take Your Pick
"Multiple long scars on my back are from falling onto a old soviet steel welcome mat ( i dont know how to describe it in english but its meant to wipe dirt of your shoes with triangle shaped steel beams."
"Medium sized one on my forearm is from a barbed wire fence, another one next to it is from a motorcycle accident and one on the base on my thumb is from a cars hood slipping and cutting me."
-- Iracc1
One Heck Of a Fall
" 'This one is from a skateboard, this one was a truck accident, and this one was a fire hydrant.' "
" 'Oh really? I bet each one has a very unique story.' "
" 'Not really, I skateboarded off of a truck into a fire hydrant.' "
-- Aearly1
Last, some people talked about the medical procedures that left them with the big gash. These stories had some ninth grade words and not nearly as much stupidity.
Google It!
"A rare auto immune disorder called pyoderma gangrenosum twice... Don't google If you don't like gore... I had to have daily wound care and high doses of medical steroids"
Even Longer?!
"My intestines telescoped on themselves 8" scar on my belly." -- Anom8675309
"I never wanted to see the words 'intestines' and 'telescoped' together. Ouch." -- LadySygerrik
Frankenstein
"I was born 2 months premature. I wasn't born with an esophagus so drs. cut my stomach open and used parts of my colon or intestines and created a new one for me. I have a huge scar on my neck and my stomach is one big scar. Also had a stomach feeding tube for quite a bit and heart surgery at 2 days old."
"I love science. I wouldn't have experienced life if it hadn't been for advances in medical science."
-- rev2Arsenal
So if you've been sitting on an embarrassing backstory for one of your scars, feel free to share. You're hardly alone.
Want to "know" more? Never miss another big, odd, funny, or heartbreaking moment again. Sign up for the Knowable newsletter here.
Keep reading...
Show less
I love characters I love to hate.
Even when I hate them I can always find the reason they're involved in the story, so I find it difficult to want them to be erased.
Certain characters flaws and the most heinous decisions are written to further story and bolster the audience's love for the heroes.
So as much as we loathe them, we need them; much like our enemies in real life. That is what makes compelling drama.
Redditor u/nekoandCJ wanted to spill the tea on the characters we could do without in our favorite stories by asking:
People of reddit, what fictional character do you hate with a passion?
The list is long for me. It all starts with the guy who shot Bambi's mom. Lord, to this day that is still traumatizing. But she had to go to give Bambi a story. And Michael Douglas's character in "Fatal Attraction," what a putz. He got what he deserved. But how else would we be able to sympathize with Glenn Close? Even though... well y'all get it.
Family Fail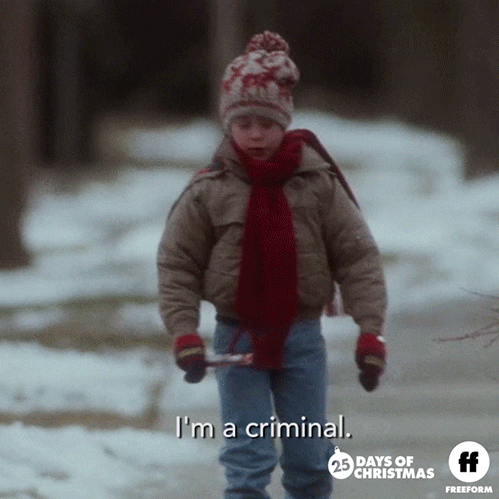 Home Alone Christmas GIF by Freeform
Giphy
"Kevin McCallister's uncle… "look what you did you little JERK!"
- IcyVirto
"Watching Home Alone as an adult is so much harder because basically every adult in Kevin's life fails him."
HIM!
"Percy from the green mile, that freak can DIE IN THE MENTAL WARD!!"
"That was what was so good, there is a Percy in every large group and more that one in any team where failure isn't punished, like a government job working at a prison. He was a great comment on humanity."
Love Sharon Though
"Ginger from Casino."
"Major kudos to Sharon Stone, her performance made me utterly loathe that character. She was a manipulative junkie who tied her young daughter to a bed so she could go out to score. I wanted to reach through the screen and choke her."
"Loathe the character, but that performance is absolutely god-tier. Helluva an acting job. Her and Pesci just freaking nail it to the stratosphere, playing thoroughly unlikeable characters in the absolute most realistic way. Ginger is the holistic ideal of the gold-digging party girl. And Pesci is that moron Dunning-Kruger guy we all know."
Wimps...
"Manny from Diary of a Wimpy kid I think there's a while subreddit about that little monster."
"Honestly Greg is also pretty bad. He breaks his best friend's arm and is not only not sorry about it but also thinks he's the victim."
- ManMan36
Call a Doctor!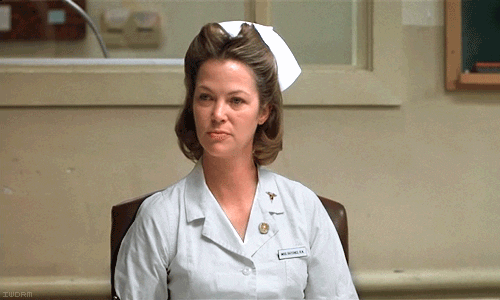 Giphy
"Nurse Ratched in One Flew Over the Cuckoo's Nest. My favorite antagonist ever. Louise Fletcher was perfectly cast for the role, too."
Ohhhh... good choices thus far. Although, I found Sarah Paulson's Ratched more detestable. You know who else is a mess? Elmira Gulch. Love the Wicked Witch. Hate Elmira! Go figure...
True Evil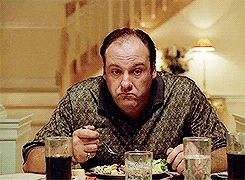 the sopranos hbo GIF
Giphy
"Livia Soprano made my blood pressure rise every time she was on screen. Great acting. Mission accomplished."
That Voice!
"Micah bell."
"I will say, I've seen Comic-Con panels with him and his smarta** sense of humor fit Micah perfectly. He may have hated the character, but boy oh boy was he a fantastic casting choice. As were all the main cast, for that matter."
"Currently replaying, and I so wish I could leave him to hang in Strawberry. Gotta give it to him though, he is a tremendous villain."
All the Drama
"When I tell you I stood up and cheered when I originally saw Heather from Total Drama Island finally get booted out of the competition. 'Twas a good day."
"Season 1 I HATED her and loved when she lost her hair. But then it was more of a love-hate relationship with her. She's a fun character. Owen, now that monster I hate. Loved him season 1, but then he just got reduced to fat guy who farts and contributes nothing."
Hit Him!
"Craig from Malcolm in the Middle. He's a selfish, annoying coward. Like the episode where he's injured and he makes Lois drive all over town to different restaurants for him. I love when the helper monkey turns on him, that's what he gets for treating it like crap. I especially hate the episode where Hal asks Craig to help him buy a comic book for Malcolm."
"And Craig also makes Hal drive him all over town for different meals and treats and gifts, then when Hal dares to ask when they're actually going to the comic book store Craig flips out and demands to be let out of the car and says he won't help Hal anymore. Like come the hell on, I just want to slap him."
"Do you need a cough drop, Dolores?!"
"I loved Umbridge for the simple fact that she brought out McGonagall's savagery like no one else, and it was glorious."
"Voldemort is just another generic, pointlessly evil type of character that only seems to exist in fiction. Umbridge is the type of tight @ssed bureaucrat that mimics the actual villain in many average people's real lives."
This thread could be endless. So many villains and loathesome characters so little time. But Lord the drama is good!
Want to "know" more? Never miss another big, odd, funny, or heartbreaking moment again. Sign up for the Knowable newsletter here.

Keep reading...
Show less
I was visiting family in LA and I randomly suggested we check out the places we went to when my older brother and I were younger.
One day, we decided to visit the house where I was born.

I have no memory of that house near East Los Angeles since we moved to another house when I was two. But we pulled up to the house and I got out of the car and looked around the front yard.
A guy emerged from the home and we locked eyes. I didn't say anything out of fear went back into the car where my family sat waiting. My mother, however, insisted I go back out and explain to the guy why we were there in order to avoid further suspicion.
The man understandably stared me down and I told him this was the house where I was born. His surly expression changed instantly and he insisted my family come inside and meet his mom and dad and tour their home.
Under different circumstances, I'm not sure if we would have experienced the same outcome. To me, this is my one-in-a-million story.

Curious to hear from strangers online, Redditor IcarusTheTaker asked:

"(Serious) What is your "1 In a Million" story?"
Connections
Interactions with strangers led to mind-blowing discoveries for these Redditors.
Family Secrets
"My dad died when I was 12. We had a favorite picture of him that my uncle made prints of and gave to us kids, and my two half-brothers, as well as other family members."
"Fast forward 15 years or so. My brother and his roommate are at a bar and pick up a couple of women and bring them back to their place. The women spend the night. The next morning, the woman that slept with my brother's roommate sees my dad picture on the mantle, turns white and says 'Who's that?'"
"That's my roommates dad. He passed away a while ago."
"Oh, thank God! I REALLY need to talk to him."
"That's how we found out we had a half-sister we never knew about."
"My dad got a girl pregnant in highschool and she decided to go it alone. She moved across the state and never contacted my dad other than to say it's a girl and what her name was."
"Our half sister never knew what dad's name was until word got to her mom that he had died. The mom contacted our mom and they had a conversation. My mom had known everything and had kept it to herself. My mom then had a copy of the photo sent."
"Half sister was visiting her friend, when they met up with my brother and roommate in a random bar in a random city."
"Family secrets, man."
Passengers
"My friend was on the tube (london) and was forced to get off at an earlier stop due to line works. He was relatively new to london and didnt know what to do so he got talking to a guy who sat opposite him and he was heading the same way and he welcomed my friend to come with him. They started making small talk and asked about where they were from originally. Turns out the guy was from the next town over from where he lived. The next part is where it really gets 1 in a million. When my friend said that he knew the town and told him where he was from, the guy is like 'no way, my grandma used to live there' The guys grandma lived next to my friend, and it turns out they used to play together when were around 5/6 years of age (they are both around 30 at this time). When they realised this they recognised eachother."
"If the train never had to stop they would have carried on their journeys and never known."
High School Buddy
"Went to New Orleans for Halloween a few years ago with a few friends. Ended up at the famous Cafe Du Monde for some Beignets. Was sitting at our table with my 4 travel friends, when I let out a loud laugh."
"Right behind me I hear someone say 'wtf, I know that laugh, that's gotta be whopper68!'. I turn around as he turns around. It's an old high school buddy that had just gotten off a plane on a last second trip decision to fly to New Orleans to meet his fiancé's parents before they flew back home."
"Hadn't seen em in 10+years."
Familiar Face
"I was on a motor vehicle collision call out as a volunteer fire fighter. There was freezing rain on the Trans Canada highway and around 30 cars in the ditch. I checked on one lady in a flat bed tow truck who looked distraught because she just wrecked her vehicle. After speaking with her she seemed okay and I went about my business."
"A couple of years later I was hanging out with friends and family around Christmas and my brother-in-law mentioned he had a flight attendant friend staying over on her day off. She seemed really familiar, and after a while I figured out that she was the lady in the vehicle I checked in on during the freezing rain accident! What are the chances?"
People Share The 'Dirty Secrets' That Their Bosses Don't Want Customers To Know
There's a lot businesses hope their customers believe, and there are many business practices you wouldn't dare believe. These are some of the secrets Reddit ...
Odds
Luck of the draw? Right place and time? Who knows?
Dad's Luck
"Me and my dad were on a hike, in the middle of the woods. We brought out knives, for whittling. So, we are carving out sticks, and he accidentally cuts himself. Nothing too bad, but it was big enough that you can't ignore. Then he notices something under the rock he is sitting on. It is a box, with a multiple bandaids in it."
"Also whenever he is looking for a parking spot, he finds one, right in front of where he needs to go."
What Are The Odds
"I have a distant relative that was an author. I'm always trying to find the few books of hers that I don't have. I bought a copy of one off a used book seller via the internet several years ago. When it came it had an inscription inside the front cover from the author to my grandmother (I'm sure it's her, she had a very unique nickname). This book had come out of my grandmother's library and been around the country to come back to me!"
Small World
"I met a girl on a bus in Mexico traveling to Guadalajara. We sat next to each other and hit it off. She was only in Mexico for another couple of days but we exchanged numbers. We never ended up staying in contact but ran into each other 8 years later in Oklahoma City and found out that her family grew up with my best friend's family. Crazy stuff!"
The Dodge King
"So here is the shortened version, i was playing dodgeball and was the last one on my team, i had three people throw a ball at me at the same time, i walked forward with my arms out as if accepting the fact that I couldn't dodge it even if i tried, and then they all barely missed me, never happened again and when i play dodgeball with the same people everyone calls me the dodge king and wont attack me."
Free Car On Tinder
"I met a girl on tinder, she came over and we... Well anyway before she left she told me she'd like me to go to her house the next day so i said sure! The next day she gives me her address and its in a different state but i live relatively close so i head over and she tells me to park out front by the mail box, ok sure. I go inside and we start making tea and just as the water starts to boil i hear a CRASH... Her 89 year old neighbor totaled my car, a lil dinky '95 saturn, with her brand new mercedes. So now im stuck. In another state. With a girl ive known for, oh about 16 hours.
Well she feels TERRIBLE and has me stay the night and takes me to work in the morning. Well at work i get a call from Mr. Tinder girl saying how he understands ive been friends with his daughter for a while and he heard what happened and is literally buying me a car while on the phone with him! Turns out he was a multi millionaire and worked on Wall st."
"No i did not stay with her. Money can buy negative happiness apparently and also spoil you rotten."
"R.I.P. Michael J. Fox, my '95 Saturn that shook a lot, thanks for the insurance money :'|"
– newguyay
Drunk Hotel Heiress
"Amazing story!"
"I was on a vacation with some friends and on our way home from a alcohol and other things infused night we found a girl sleeping on a bench right in front of a closed coffe shop. As she was clearly not a hobo (judging from her clothing) we tried to wake her up and talk to her, because in this part of the city it was very unsafe, especially for a young girl dressed up for a night in the club... She was very drunk and could barely talk, after a couple of minutes she vomited and was desperately embarrassed. We weren't so sure of what to do, she was starting to feel save around us but was clearly very uncomfortable. We managed to get her address from her and decided to order a taxi. We were five guys, so we decided three of us should just head home, while I and a friend brought the girl to her apartment. Finally there, we asked for her keys, when she realized that she had lost her bag!
We called our buddies but none of them answered their phones. Well, we weren't exactly sober so we decided to smash in the door to her place, brought her to bed and wrote a short letter, mentioning the broken door, that her bag was missing and left an anonymous email-address for her to contact us if she wanted. Right when we got out of her appartment our buddies called, he had her bag, totally forgot that he took it when she was vomiting (as mentioned, a lot of alcohol has flown this night...). He took a cab and brought us the bag, we went up there again, put the bag beside her bed, plugged in the phone, saw a friend of hers was concerned, unlocked the phone with the passed out girls fingerprints, wrote a message to calm her concerned friend, plugged the phone to recharge, and added some lines to the before-mentioned letter."
"We headed home to sleep out our intoxication."
"The next day around noon we got an email from the girl. She was in the city for university, the apartment was not rented but BOUGHT by her father just so she has a place to live near uni. Her father was the owner of the second most expensive and exclusive hotel in the country. She was very, very thankful, said the smashed door was no problem at all, and after speaking to her father, we all have an all-inclusive weekend at the hotel for free!"
Genetics
Uncommon medical conditions and egg mutations take the spotlight.
Mutated Egg
"I cracked an egg and two yolks came out. I cracked another and three yolks came out. This was one after the other. Or consecutive as you might say in English."
"English isn't my first language, sorry for any mistakes."
Fascinating Patient
"I have 3 different unrelated liver diseases the odds of having all three is about 1/ 2,000,000."
"I have Non alcohol fatty liver disease (1/4) weight related, hemochromatosis (1/300) genetic, alpha 1 antitrypsin deficiency (1/1700) genetic."
"The two genetic conditions are in completely unrelated genes, it was just bad luck!"
"The docs tell me I am fascinating medically, My blood test results are somewhat wacky, when they did a liver biopsy my liver was bright orange (its normally dark red / purple) but I am still alive and not expected to die anytime soon."
Physical Anamoly
"I was born with a hole in the internal walls in my heart."
"Apparently this is pretty rare."
– sorude27

Miracle Being Alive
"Took a common medication for a sinus infection when I was 15, and ended up with something called Toxic Epidermal Necrolysis Syndrome. The 'lesser' but more well known is called Steven Johnson's Syndrome."
"Basically it's a reaction that acts like a burn, attack's your mucous membranes and your skin blisters up and peels off. Like, I had no face, and almost all the skin north of my legs was gone. Pretty much awful."
"If I remember correctly the case rate is like 1 per million per year, and the mortality rate is basically tied to the % of skin you lose. Most lose 10-30%, I ended up losing 80%. Spent 2 months in ICU burn unit. An absolute miracle I'm alive. I didn't even end up needing skin grafts and didn't get infections which are a big issue when you just...don't have skin. To look at me now you'd never know, except for some uneven skin tone and low profile white spiderwebbing scars where the "burns" were deepest."
Continuing with my one-in-a-million story, my family accepted the invitation and we walked around. The family was warm, kind, and let us take pictures.
My family was ecstatic and emotional walking around in a familiar environment.
We took a group photo in the living room with the current homeowners before we left, and the guy I initially had contact with told me his mother said we were welcome to visit again any time, and that they would serve us Menudo. (They were a lovely Mexican family.)
I'm glad my mom insisted I go back and explain to the son why we were there. Had it been a different – and not as welcoming – family, we probably would never get to have that night of enjoying Menudo we are now looking forward to.
This example of a Japanese and a Mexican family interacting despite a language barrier between parents was an example of the American dream my dad sought for after leaving Japan so many years ago.

Keep reading...
Show less