Even though many of us have interesting events in our lives to share at a get-together, there is always someone who can top your story with a life event that can be a little too zany to be believed.
Tales of survival or incredible strokes of luck, while all fascinating topics, tend to sound a tad suspicious depending on how they're being recounted.
Yet, who are we to be incredulous if we're not the protagonists in the story?

In an effort to be astounded and regaled by strangers online, Redditor SweetPotayto23 asked:
"What's your wildest story that sounds too far-fetched to be true?"
Redditors' interactions with animals were either empowering or terrifying.
A Chihuahua's Hero
"Mine is when I was in high school I lived out in the countryside of Central Texas. I was just kind of bumbling around on the property and my mom's little chihuahua was tagging along. I heard a bird, saw a fast moving shadow, and threw my arm out, slapping a hawk out of the sky as it tried to get my mom's chihuahua."
"Cut my arm pretty good, but saved that little rat of a dog. The chihuahua went on to pass away at a smooth 19 years old."
– itsthattedguy

Brush With An Owl
"I worked nights in college. I'd always take my two dogs out to pee when I got home and one late night an owl tried to snatch my Chihuahua but thankfully missed. My golden retriever ran back inside like the owl was going to somehow take his 60lb a** but my chi stood his ground like he could take it on. I got him inside and was much more careful after that. He, too, passed at 19. I miss him."
– jacyerickson

"I was almost drowned by a pod of dolphins while surfing at Salt Creek, Orange County, CA. I got up on a wave and one of them knocked me over, 2 wave pin down on a 5-7 ft day."
– jppope

These could be plot points in a movie.

Reunited Leash
"I was surfing in Santa Barbara County when I was a kid, maybe 14 or 15. When I would come in from a surf, I had the habit of undoing my leash from my leg while I was walking in the shallow water. Unbeknownst to me, the other side of the leash that connects to the board had come off. I lost my leash. I searched around the tidal zone but no luck. I was bummed but I just moved on."
"Three weeks later, I was surfing in Ventura county, and as I was walking in from the surf, a piece of kelp wrapped around my leg. I reached down to pull it off. It wasn't kelp, it was my leash I'd lost a dozen miles north a few weeks back. It had algae and stuff growing on it, but no mistaking it was absolutely my leash."
– shah357

The Origin Of Love
"When my dad and step-mom met, my dad swore he'd met her before, but couldn't remember when or where. Eventually, he decided he'd seen her in Cody, Wyoming, the town where he grew up. She swore she'd never even been to Wyoming (she's from Oregon and that's where they met)."
"Several years later, after they'd been married a while, step-mom mentions to her mom that my dad swears he met her in Cody, but she's never been there. Her mom says 'Yes, you have,' and pulls out a photograph from 1956 of her, age 9, riding on a mechanical horse (a kid one) and in the background, standing around in the crowd, is my dad and his two brothers, ages 8, 10, and 11."
"She submitted the story to a local magazine for a Valentine's Day contest one year and won a trip to a resort."
"Some honorable mentions: By the time I was 20, I was 1 degree of separation away from 5 different people who'd been murdered by 3 different serial killers (gotta love the PNW), and I almost hit Bob Dylan with my car once."
– JessicaGriffin

Getting Lit
"First time I ever smoked pot a police helicopter hovered above me and my friend and hit us with the spotlight. They were looking for someone else apparently because they immediately moved on. Nonetheless…"
– igottathinkofaname

VIP Client
"I took my VW to the dealer to get some work done. The service rep at the counter was so hung over (possibly still intoxicated) that he couldn't handle completing the paper work. He told the tech that I was a VIP, specifically 'Britni Spears's brother' and that he owed me a favor, so the work was on the house and they just never did any paperwork, didn't charge me a dime, did the work, handed me the keys, and away I drove."
– peteschirmer

These Redditors couldn't believe their luck.
Contest Winner
"I won a two week cruise vacation for two in a contest."
"I never entered the contest."
"I was convinced I was being scammed."
"Even from the beaches of the Caribbean, I still wasn't convinced."
– Tokiw4
The Generous Friend
"Was in Vegas for a work thing. I was not happy about being there because it was a tough time in my life, money was really tight and Vegas is the last place you want to be when money is tight."
"I was telling my buddy about it and he says, 'Im going to pay pal you $150. Go play the poker tournament at the Venetian at night. You can drink for free and hopefully you last long. If you win anything, pay me back, if not, no worries.'"
"So I did. Won the tournament! $3200."
"The second night, I went off to play some craps alone one night because I did not like the work people and did not want to hang with them."
"Started with $200. 45 minuted later I 7'd out and had $37,000. Cashed out and told no one!"
"On the drive back (I lived in Phoenix) I called my buddy and told him (only) about it. I sent him $2500."
– Raspberries-Are-Evil
Beginner's Luck
"The one time I went to Vegas at the proper age of 21, I won $2000 on my first spin on the 25c slot machine. I didn't gamble the rest of the time and enjoyed the fact that my trip paid for itself. Came home with all the money I left with and an extra $800. Didn't tell my bf I was with at the time either; he would have tried to spend my money."
– KnowItOrBlowIt
Given A Second Chance

"I went jogging one night and came across a lady laid out face first. No heart beat. Started doing cpr. Never saw another person was able to call 911 while doing cpr. Kept at it twenty Minutes till FD got there. She made a full recovery. They said cpr that long has a 95% fail rate."
– DullAd2253

A friend back in high school told me he was a vampire when he dropped me off from band practice.
This was at a time when Anne Rice was super popular and everyone was reading the Lestat books.
Being an impressionable 15-year-old at the time, I believed him, because he warned me that if I ever revealed his identity to anyone, "I will find you."
A couple of years ago, I reunited with a mutual friend and I joked about how I believed so-and-so was a creature of the night. We nervously laughed.
Whether my blood-thirsty friend was weighing on my conscience or not, I've been visited by him in COUNTLESS dreams ever since I told my friend about him.
Call it what you want–paranoia or self-fulfilling prophecy–but there are some things in this realm I will never be able to explain.
I'm just glad I'm still here to talk about it now that I let the proverbial cat out of the bag.

Keep reading...
Show less
TV leaves a special impact on the viewer, sometimes more than movies.
It's because we live with these characters.
We take several journeys with them, not just a quick two hour ride.
That's why the finales are so special.
They can complete us or leave us broken for life.
Let's discuss the good.
Redditor KvK_07 wanted to discuss some of the best endings to television shows we love.
"Which show had a proper satisfying ending?"
My favorite endings for my shows? The list is long. But The Golden Girls & Buffy are up there.
Goodbye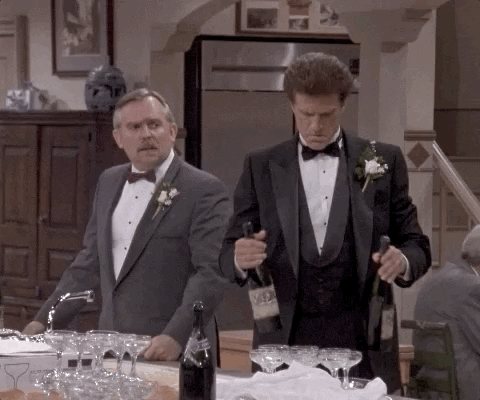 Cbs Cheers GIF by Paramount+
Giphy
"Cheers."
atahualpaFX
"Sorry, we're closed."
livefast6221
"Ok. So the end itself was good but in the final episode they never once said NORM and it just hurts me a little when I think about it."
Maleficent_Ad_7617
Onward Story
"Avatar, The Last Airbender."
Frosty_Connection867
"Love how they continued the story in The Search and The Promise comics though. I know there are more Avatar comics but I haven't gotten around to reading those yet. Plus it was recently announced that Avatar Studios' first project would be an animated movie about Aang and the others as young adults. We'll probably be seeing him and Zuko build Republic City."
Flat_Weird_5398
Genius
"The Good Place."
diphappy
"I came to say the exact same thing - I absolutely adored this show and and while I'm sad it's over I'm also so glad they ended it when they did instead of letting it go on for too long and ruining the show."
acrossthestreetinthe
"I was told over and over to 'just watch the show for the ending.' From lots of people. So I hesitantly did so, and was like 'Yeah this is okay, but not mind blowing or anything. It's cool.'
"But holy s**t. That ending is the best ending to a TV show that's ever been made, I think.Everyone was 100% right. It was worth it. It's hard to explain without watching the show. But they did it flawlessly.I think about that show's ending all the time."
appleparkfive
A Few Issues
"Star Trek: The Next Generation."
TheriousMind101
"I liked where they left it with Picard's development - but me and my partner recoiled in horror seeing Q appear. By far our worst part of the series, such an OTT obnoxious character, with lazy storytelling. Loved the series as a whole, but to have Q end it seemed like a punch in the gut. He seemed like growing pains of the first season but just had to come back lol."
glennok
Life is Over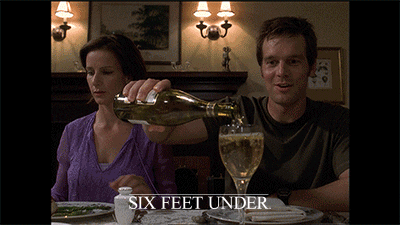 Six Feet Under Drinking GIF by HBO
Giphy
"Six Feet Under is yet to be topped."
DarthDregan
"It really was such a great and satisfying ending."
beard_lover
I can't even think about Six Feet Under without tears.
Fresh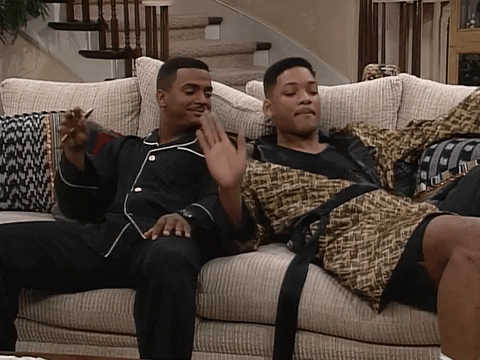 Season 2 Dancing GIF by The Fresh Prince of Bel-Air
Giphy
"Fresh Prince of Bel Air. The way the cast said good bye to each other in the empty mansion to how Will turns out the lights at the end of the episode. Just an amazing series."
Musicgeek117
This War is Over
"M A S H."
Toes14
"Absolutely. As a young child in the beginning of the 1980s I distinctly recall hearing the theme melody late at night when the TV was airing reruns and sometimes catching a glimpse of the intro.That melancholic tune just touched me in ways I didn't understand as a 4 yr old."
"When I got a bit older I was flipping through the channels and suddenly there it was: the theme melody that I had moved me when I was so little. I had stumbled upon one of the many reruns that would air for 20-40 yrs.I was a European kid growing up in the 80s and 90s."
"I didn't know anything about the Korean War. But the show really showed the horrors, depravity and injustice of war no matter who is doing the fighting. And it did so in a way that mixed humor with tragedy without making light of the tragedy.It was brilliant.I must have seen all episodes by now. I have a terrible memory for books, movies and shows but the last episode will stay with me forever."
anewfaceinthecrowd
Too Soon
"The Sopranos. I know what I said."
DrOliverReeder
"I know what they were trying to do there and I agree that it is brilliant once you actually analyze what happened and what led up to it, but that takes hindsight and rewinding the episode and rewatching it once, maybe twice. But on the first, cold viewing, I think it was a teeny bit TOO clever and kind of toyed with the audience."
amerkanische_Frosch
Forget 9
"Scrubs. Before anyone says it, the '9th season"'(Scrubs: Med School) is 100% a spin-off. I don't care that they tried to staple it to the original series, that was a stupid move to ride the ratings. It was entirely meant to be and written as a spin-off and you cannot convince me otherwise."
Dan*uckingSchneider
"I still get a lump in my throat when I see JD take that final walk down that hallway, seeing the faces of patients and other loved ones that passed on during his tenure, all of them wishing him well on the next step of his journey. When I retire I always imagine I'll do the same... seeing customers and co-workers I lost over the decades as I take that final walk to the front doors."
Jorro_Kreed
Phoebe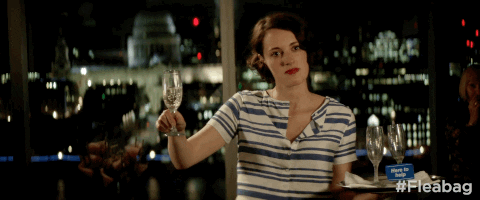 cheers champagne GIF by Fleabag
Giphy
"Fleabag."
jubjubbirdsarefine
"Same same. I wished it could have gone on only because I enjoyed it so much, but the final season was beautiful and perfect and I cried so much during the final episode."
jubjubbirdsarefine
All great choices. I love you Fleabag.
Keep reading...
Show less
Movies. Stories. Tears.
All three are a perfect fit.
Film and entertainment allow us freedom to feel everything.
As Nicole Kidman says in her infamous AMC commercial, "heartbreak feels good in a place like this."
Maybe that's why we're meant to watch in the dark.
Redditor rollneers02 wanted everyone to fess and chat about what works of cinema have left us in tears. They asked:
"What's a movie that's genuinely made you cry?"
I love to cry at movies. It makes me feel human.
Gone By...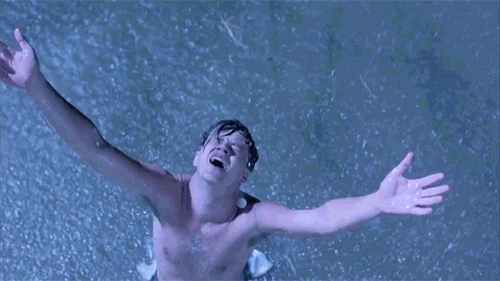 Happy Shawshank Redemption GIF
Giphy
"The scene in Shawshank Redemption where the elderly man laments how quickly time passed."
mojichana
Dear Dad
"Big Fish."
BelicianPixieFry
"This movie for me too, my dad is also a tall tale teller and he passed away last year. At his funeral all of his different friends showed and retold some of his crazy stories but just slightly different. Made me realize that some of his stories were true and I was living in a real life big fish movie."
Unable_Mountain_5524
Never Again
"Fox and the hound when the hound can't be the foxes friend anymore."
_manicpixie
"I can not watch that movie at ALL!!! Right after my mom died I went to her house. That movie was in the VCR. When I hit play the movie as at that song about letting go if you love something. I just LOST IT right there. To this day I will not watch that movie and prob never will."
tectuma
Oh the Tears...
"Bridge to Terabithia. The guilt of that kid for the rest of his life."
trieditdidntregretit
"First time I ever saw my Dad cry. He thought I'd be a great Father-Daughter movie night. I just rewatched it recently and it still makes me cry."
Professional_March54
"This book and Stand By Me both made a sizeable impression on me during my youth. I hope to share these experiences with children of my own one day."
Tough-Requirement736
The End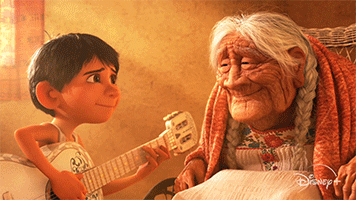 Disney Pixar GIF by Disney+
Giphy
"Coco, g*ddamn Coco. I was not expecting bawling my eyes out in the last 15 minutes."
SourFartsSniffer
I can't with some of these movies. My heart can't take it.
I Hate Bees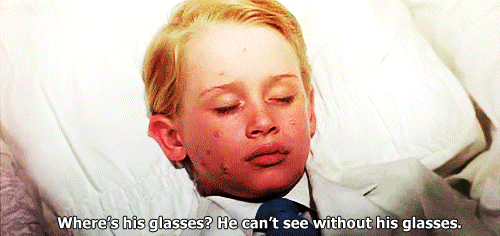 sad macaulay culkin GIF
Giphy
"My Girl."
slowgoing33
"'Where's his glasses? He can't see with his glasses! It's not fair he needs his glasses to see!!'"
Ricarfo-
Let's Play
"Field of Dreams, when he's playing catch with his dad. Also, the end of The Truman Show hit pretty hard."
YteKnight696
"I can't believe I had to scroll this far down to see this one. My dad died about 20 years ago, and I would give almost anything to have a catch with him again. When Ray says in that choked up voice 'hey dad, wanna have a catch?' I just lose it."
rockychunk
Every. Time.
"It's dumb, but the first movie I ever cried for was 'Click' with Adam Sandler. That scene where his father dies and he wasn't there because the use of autopilot, so decided to revisit the last time he had seen him. His dad tells him he loves him and the autopilot version of him doesn't give a crap, but the real him starts to cry and play the words 'I love you son'' on repeat. THIS. Has me every time."
Waytootired4this
Hey Boss
"The Green Mile."
CurlSagan
"I cried so hard watching that movie that I can't bring myself to rewatch it. Once was enough."
cmc
"Brilliant and awesome story that was understandable for a 7 year old me to start ugly sobbing for an hour in my aunt's house lol. I think it was the first time I encountered feelings against injustice and the staggering helplessness that you can't do anything to stop what's happening."
"God, it still feels like yesterday and I'm nearing 30. But the ice cream and toys I got was good too. My auntie had to bring me to the mall because I was inconsolable and continued crying on the way there. I only stopped when I had to pick an ice cream flavor lol."
Queen_Merneith
It's Ugly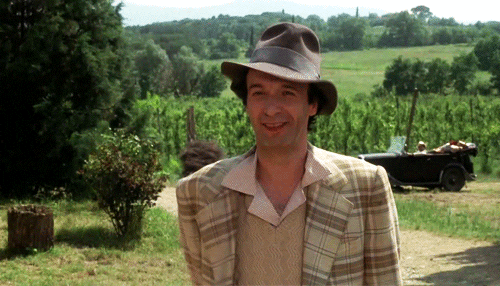 life is beautiful film GIF
Giphy
"Life Is Beautiful."
dashing-away
"Came here to say this title. I've seen it once, when I was in high school around the time it came out, and I still tear up thinking about certain scenes."
ErrantCrayon
Last Breaths
"Hachiko (old and modernised version). Both versions are just as sad. It's based on a true story. For those who don't know, it's about a bond of a dog and an owner. The owner walked to the train station to go to work and always brought his dog with him and the dog would always wait for him at the train station until the owner returned. The owner then died while at work and the dog continued to wait for him at the train station every single day for 9 years until his last breath."
I love movies. They make my tears feel free.
Keep reading...
Show less
God is a big part of life.
It's become a contentious topic in life for many to discuss.
So people are so driven by faith.
And many others find it just a fun fantasy.
But what many of us believe is deeply personal.
And that should be respected.
Redditor Glittering _Leading74 wanted to talk about one of life's most controversial issues: God. They asked:
"Do you think God is real, and why?"
I believe in God. I just sort of have to. I'm also afraid of death.
No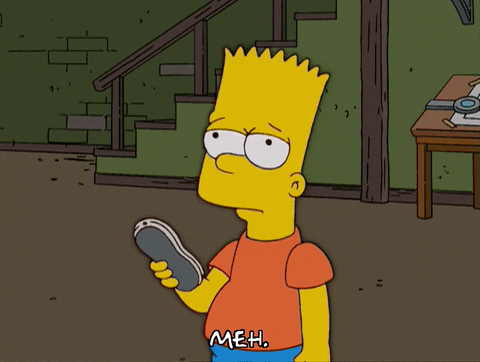 Bored Episode 15 GIF by The Simpsons
Giphy
"At this point in time, No. I've explored several denonminations and attended a church faithfully for a big part of my life, participated in Sunday school as a child and adult, read the bible, prayed."
"But finally accepted that I don't believe in God. I think the God concept is more about feeling connected to something bigger than yourself. Feeling connected to yourself and others. But I don't feel connected and I don't have faith or trust."
Patient5199
Marcus Knew
"Live a good life. If there are Gods and they are just, then they will not care how devout you have been, but will welcome you based on the virtues you have lived by. If there are Gods, but unjust, then you should not want to worship them. If there are no gods, then you will be gone, but will have lived a noble life that will live on in the memories of your loved ones. - Marcus Aurelius"
blargney
Explain Please
"I really hope God is real but lacking any proof it seems like a fantasy to me. I'm terrified of death currently because I don't have a real belief system. I'd be so comforted if I were able to rely on any afterlife at all."
Kurapica147
"Yep if God doesn't understand why I didn't believe then he is not God! 1000s of religions pick the wrong one suffer for eternity! Once again all eternity humans are full of sh*t were barely a blip in the universe's timeline."
arcspectre17
Precisely...
"One of the biggest reasons I don't believe in God is precisely because i presume it was an invention made by a group of people who used their new religion as a weapon to earn easy cash thanks to the fact that it was really not hard to fool people in that era (even easier considering that they probably targeted poor people who needed something to give them a will to keep living in awful conditions)."
"Thats why they tried to silence a lot of intelligent people (for example, Galileo Galilei, who supported the idea that the Earth and the rest of the planets were the ones orbiting around the Sun, instead of the greek theory that the Catholic church imposed that said that the planets and the Sun orbited around the Earth) who, if they hadn't been stopped by the Church, technology would be a lot more advanced than what we have today."
TheGoldenRavioli
Lost It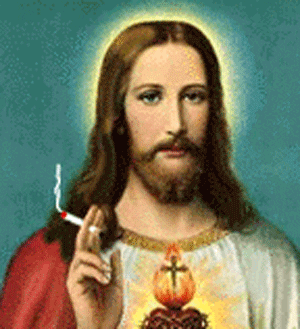 jesus GIF
Giphy
"No, was raised a Christian but have had so much loss and general not having enough proof and such and just didn't enjoy it that I quit believing in it."
Angryriverrose
Being raised certain ways can lead to more questions than answers.
Ideas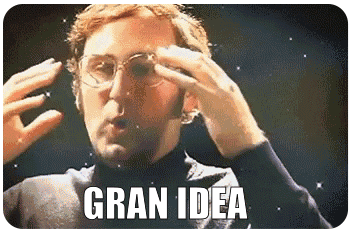 Design Idea GIF by Veo Branding Company
Giphy
"I do but I don't really follow any religion. I have my own ideas about everything. And there ain't really a reason why. I guess I just wanna believe that there is life after death or something."
Why_The_Sad_Face_Bro
I can't handle that...
"My dad was a minister. I tried SO hard to believe for my parents' sake mostly. But I just can't. I also cringe so hard when people talk about 'God was with him, that's why he was ok' or 'God saved her!' or 'God was obviously present in this terrible tornado because the bibles in the pews were unmoved.' I can't handle that. That's like saying God abandoned the person who wasn't ok."
"God didn't want to save that other person. God cared more about bibles in a building than he cared about the actual real lives lost in the tornado. I can't believe or worship something like that. I also used to say I believed in something, but wasn't sure it was the Christian God. Now I'm not even convinced of that. Most of the miracles I see happening are the pure results of science."
metubialman2
Saviors
"I have major issues with organized religion. But I can't be sure about anything else. I feel like maybe there is something there, and idk what it is. But I'm trying to live my life as a decent person either way. I do like the story of Jesus. With or without all the majorly religious stuff, he was just a good guy running around being nice to people and telling people not to be a**holes."
"I like the way that Jesus didn't have any problem with anyone who wasn't victimizing another person.
ETA - honestly it's the story of Jesus that gives me such huge issues with organized Christianity. This is their savior, right? Paid for sins and set the world right. But apparently they want to keep Judas-ing him, the way they act."
TinyGreenTurtles
What's Next?
"Having faith of a God kind of just gives me more purpose and makes me more at ease about whatever comes after death. Even if he turns out not to be real then the important thing is I had guidance to follow instead of pondering the point of my useless existence and living for nothing. It's not about following God, It's about following your own beliefs that give you comfort in this crumbling world you will one day leave."
bonniebull1987
No Appeal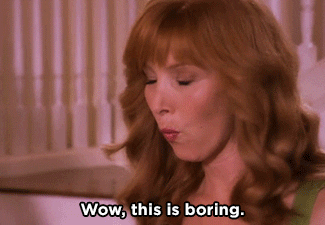 Over It Wow GIF by The Comeback HBO
Giphy
"No. Raised religious but it just never appealed to me. I don't think about it, question it, or wonder about anything religious or spiritual in nature. Just complete non-interest."
oldfrench*hore
This will probably never be an issue with an answer that makes anyone happy. So believe what brings you comfort.
What do you believe happens after death? Let us know in the comments.
Keep reading...
Show less
Art and creativity is subjective.
One person's garbage is another's dream.
So who really knows what makes a bad movie?
I just know I've witnessed a ton of them.
To each their own I guess.
Redditor NuclearWinterGames wanted to compare notes on the worst cinema has to offer. They asked:
"What is hands down the worst movie you've ever watched?"
There are so many bad movies out there who knows where to begin. I do... Jason X (Jason in Space). It's BRILLIANTLY bad. You'll thank me later.
Cringe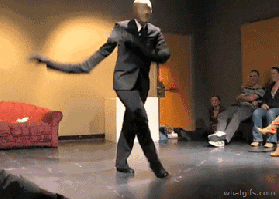 marble hornets dancing GIF
Giphy
"The Slenderman Movie."
clover_delirium
"Definitely. I watched it once with my sister and it was so terrible that the only entertainment we got from it was making jokes about the cringeworthy scenes. They could've done so much more with this adaptation."
breakoutleppard
Oh Meow No!
"A talking cat."
Dlavernia89I
"I loved this movie. A drunk Eric Roberts literally phoning in his dialog for the cat. The very clearly homosexual dad and son talking about girl problems..."
"Then finding out the director usually makes gay porn. I made some friends watch this. They weren't nearly as smitten as I was with it. I don't like cats and they do. I figured this was just some way a rich dipsh*t found to immortalize their cat. If I had that kind of money, I would have done it for my dog."
lazyfacejerk
The Best of Bad
"Birdemic, the definition of 'comically bad.'"
david_burke2500
"Birdemic is a masterpiece of ineptitude. No part of it was not the worst it could possibly be. Terrible acting? Woo-boy. Clueless directing? In spades. Ham-handed editing? Hopeless special effects? Sound quality of two tin cans tied with string? Birdemic has it all."
cm253
Wrong...
"Dragon Ball Evolution."
SnooChipmunks126
"Goku who for whatever reason is a high school student. Imagine getting a character that incredibly wrong. A character that you could google, and learn every single inch of their personality traits, likes, dislikes, speaking mannerisms etc. You would think it's impossible to play or write that character wrong."
kynthrus
Memed Out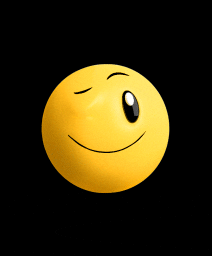 Emoji Apple GIF
Giphy
"The Emoji Movie, I hate it trying to relate to kids today it's like a teacher using dead tiktok memes in their presentation."
Front-Principle-9629
I'm strangely fascinated. Oh help me.
Compared to Books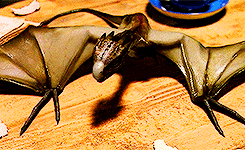 game of thrones fire GIF
Giphy
"Eragon. And the Avatar movie (The Last Airbender). Technically, there are worse. But those two... Are SO bad if you even barely compare them with the original (book/series)..."
PhysicalRaspberry565
Worst of the Worst
"I visited my mom a few weeks ago and I saw this awful piece of crap movie on Lifetime with her, about a disk jockey trying to find love and running into a killer. Horrible acting, horrible story, shi**y writing. Worst movie I ever saw in my life. I don't know the title. That movie was the first Lifetime movie I saw in full since I was a child living in a house with one television. 😂 Those things didn't get any better."
Therednickels119
Shrewed
"'The Killer Shrews' when I was home after school in the 1950s, I watched black & white movies on TV. (I was probably 9 or 10). This one was so badly done, I kept watching out of fascination. People are isolated on an island, where shrews have grown to enormous size. There's a line like 'shrews had to eat their body weight in food every day,' so the risk is that they will attack and eat you."
"Much of the movie has people just sitting around, saying pointless dialogue, looking worried. That part is so boring. But then you see the shrews. They're dogs with big tails. They walk like dogs, casually, not at all threateningly, while the people shriek. Hand puppets of shrews were also used. The shrew scenes are so poorly done it's really funny. I had to keep watching."
aRoseBy
Ho Ho NO!
"Krampus: The Christmas Devil (2013). I thought I'm going for the 2015 Krampus I intended but mixed my movies and... it's just... bad in every aspect. Story, dialogues, scenes, acting, costumes, camera, sound, soundtrack, effects, everything is terrible!"
Boredombringsthis
"Watched it with my girlfriend during the holidays and said all I liked about it (and we didn't finish it) was the title and I pronounced it Krahm-POOSE… over and over at random times of the day for like a week."
kid_sleepy
The Horror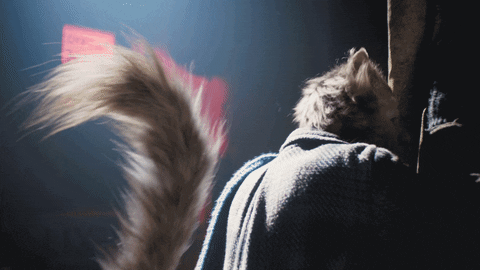 Ian Mckellen Yes GIF by Cats Movie
Giphy
"I've seen Cats 3 times, there is something horrifying and fascinating about it to me. It's a mystifying movie, I don't understand why, it's genuinely extremely terrible. The only part that shatters the glamour and just becomes outright bad to me is James Corden."
RDAwesome
Now that is a list of horror. I can't imagine any of that sober.
Keep reading...
Show less