Why can't we all just get along? Why do people have to act a fool or try to belittle others with violence?
That is why is can be so delicious to watch a bully or just an ignorant dude get a good comeuppance. Now I don't advocate for violence but, a quick thumping to knock the shoulder chip off or cause to fall from that pedestal they think they're on is sometimes necessary.
Want to "know" more? Never miss another big, odd, funny, or heartbreaking moment again. Sign up for the Knowable newsletter here.
Keep reading...
Show less
We are in the golden age of television. Television is where it is at. But that doesn't mean everything is worth your time. There are so many "IT" shows, and there has been for like a decade. We can't keep up. If we could, we'd only be watching the television and never see the light of day.
But there are programs that don't survive the hype. And I hate that. You put aside time to start a series where everyone is... "OMG. This is everything!" Then you watch ten minutes and you're like... " Meh."
Being a fan takes time and patience, and I'm lacking both. So let's discuss what stories need to be avoided.
Redditor u/TheEliteKoala1 wanted to talk about all the tv entertainment that we just... didn't love, by asking:
What TV show could you just not get into?
The Crown. I said it. The Crown. Why are we obsessed with these people? I'm bored. Just my opinion.
Be Alive!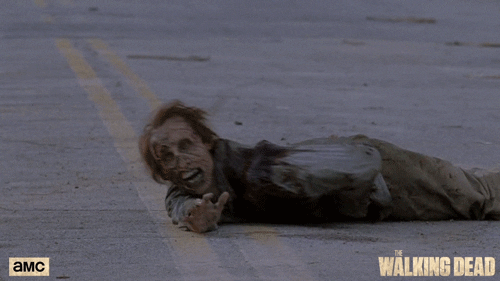 twd GIF by The Walking Dead
Giphy
"The Walking Dead. I was completely into the first season but after a few episodes in to the second I lost all interest for some reason."
"reality"
"Keeping up with the Kardashians."
"Lets just say i find shows like Beavis and Butthead (or Ren and Stimpy) more intellectually challenging than watching keeping up with the Kardashians 😏 Hell, i can go watch shows like: Road Runner, Sanjay & Craig, MEGAS XLR or even Breadwinners, and STILL sit back and feel my brain getting that nice cozy massage of intellectual stimuli."
"Keeping up with the Kardashians offer none of that.. What i DO get is a mix of a burning desire to castrate myself with . Only group of fans (and indeed cast) I could name that are close to being that annoying is those of shows like Love Island, Ex on the Beach, and such (and let's never forget Jersey Shore) The collective IQ of all those pressed together would be like comparing a soccer ball to the size of the sun."
Suckdale
"Riverdale."
"Tried three times and got all the way to season 2 until saying forget this. It seems everyone I know watches it because of how bad it is. I just personally don't have time for seasons long of bad content."

- theDart
"Wubba Lubba Dub Dub"
"Rick and Morty. It comes highly recommended from people whose opinions I trust, but if I wanted to watch a cartoony old man yell for 30 minutes, I'd go home for Thanksgiving."
- milhouse47·
"To be fair, you have to have a very high IQ to understand Rick and Morty. The humor is extremely subtle, and without a solid grasp of theoretical physics, most of the jokes will go over a typical viewer's head. There's also Rick's nihilistic outlook, which is deftly woven into his characterization - his personal philosophy draws heavily from Narodnaya Volya literature, for instance."
"The fans understand this stuff; they have the intellectual capacity to truly appreciate the depths of these jokes, to realize that they're not just funny- they say something deep about LIFE. As a consequence people who dislike Rick and Morty truly ARE idiots- of course they wouldn't appreciate, for instance, the humour in Rick's existential catchphrase "Wubba Lubba Dub Dub," which itself is a cryptic reference to Turgenev's Russian epic Fathers and Sons I'm smirking right now just imagining one of those addlepated simpletons scratching their heads in confusion as Dan Harmon's genius unfolds itself on their television screens."
"What fools... how I pity them. 😂 And yes by the way, I DO have a Rick and Morty tattoo. And no, you cannot see it. It's for the ladies' eyes only- And even they have to demonstrate that they're within 5 IQ points of my own (preferably lower) beforehand."
Rich is Better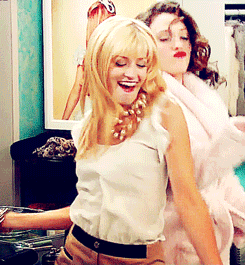 2 broke girls hbo GIF
Giphy
"Two broke girls. I had to quit after 3 minutes because it was that bad."
I'm so glad I avoided many of those shows. The Walking Dead was always a problem for me. Zombies can't go on forever.
Bang!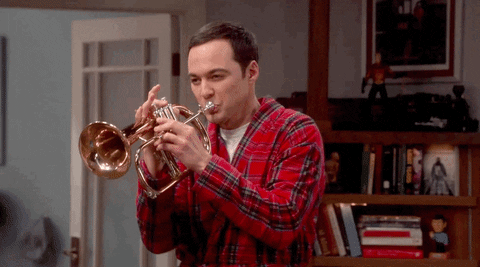 the big bang theory jazz GIF by CBS
Giphy
"Big Bang Theory."
- MScR8chy·
"Sheldon is on the spectrum, but I don't think the others are. Leonard is the most NT of the group, Howard's issues are more around his upbringing/environment, and I think Raj just has plain social anxiety."
I Like Pink
"Orange is the New Black. It just never interested me. 🤷♀️"
"The book is better and is a detailed look at prison life and how the justice system treats inmates of different social status (race/economic). The tv show is just a prison soap opera with a little bit of morality thrown in."
Nope.nope.nope...
"Outlander. I'm of Scottish descent, so everyone kept telling me to read the books (years ago, before the series) and I could not get past the first 50 pages. Then everyone said I would love the series. Then I watched season one, and no. It's just an excuse for soft porn and sexual violence. And I tried season 2, and those two idiots just keep putting themselves in stupid situations. Nope.nope.nope."
Angry...
"Mad Men. I adore the looks, but I despise the characters."
"I hated it at first too, but once I started thinking of it as a horror movie (show), I fell in love with it. I'm serious about that--they do all these awful, dangerous, often despicable things, and they think it's totally normal. Once I realized I was there to gawk at them, not to admire them, I enjoyed watching them and was grateful we've learned something since then."
- Amuseco
Grumps...
"The 100. I bet if I tried watching it as a teenager I would like it. It's totally written for a teen audience. But since I'm a grumpy 30 yrs old, every time I see a scientific inaccuracy, logical fallacy, or just bad writing it's such a turn off. I got through the first episode, but not the second."
Scared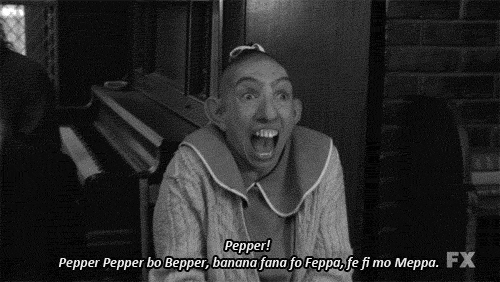 american horror story asylum GIF
Giphy
"American horror story. Ive been having nightmares of Evan Peters ever since December 8th, 2014. He scares me so much."
My DVR just got a lot less in interesting. Or maybe my life really freed up?
Want to "know" more? Never miss another big, odd, funny, or heartbreaking moment again. Sign up for the Knowable newsletter here.
Keep reading...
Show less
Laughing is a key ingredient to survival. You gotta have a few deeply glorious laughs every now and again. I love a good laugh, honestly we all do. Life was hard before COVID and now it's nearly impossible. And those times when we can let loose the tears because of something funny, can relieve any and all stress.
What I especially love are the laughs attached to a moment or a memory. The laugh that never gets old and you'll still be chuckling about beyond the grave. They are the true life savers. Who can relate? I hope everybody.
Redditor u/29t03jwies needed some reasons to smile and guffaw, so they asked:
What was something that you made you laugh uncontrollably?
Want to "know" more? Never miss another big, odd, funny, or heartbreaking moment again. Sign up for the Knowable newsletter here.
Keep reading...
Show less
People are obsessed with hauntings and ghost stories.
Unexplainable phenomena remain a fascination for even for the timid. It's like driving by the scene of a traffic accident. As horrific as they are, people can't help but slow down and look.
This is why ghost hunting shows remain popular. Audiences in general like being freaked out.
But the real horrors that keep me up at night are the ones perpetrated by the living.

Curious to hear about hair-raising anecdotes, Redditor Napalm_Nancy_Yeet asked strangers online:

"What true, non-paranormal story gives you chills?"
No ghosts or murderers here, but these stories are creepy, nonetheless.
Incognito Photo-Bomber
"Seeing that photo of the guy hiding in the trees. The kid took a selfie on a mountain trail and sent the pic to his family then went missing. After closer inspection they noticed there was a guy crouching down hiding in the trees behind where the kid was.... On this trail that no one was supposed to be on..."
Undiscovered Body
"A guy was sleeping on top of fridges at a grocery store trying to hide from work. He fell between the wall and one, and died there. Nobody knew where he was until his rotting body stunk up the place."
These tragic stories are nightmare-inducing.
The Fight For Survival
"Alive. Bunch of kids survived a plane crash but couldn't get out of the mountains. Wound up cannibalizing each other. A few were eventually rescued, their stories are harrowing."
The Drowning Girl
"The story of Omayra Sanchez. Don't look it up if you are sensitive. She was a kid that got a feet trapped under debris during a flood and was imposible to rescue. They could interview her while was slowly dying of infection and hypothermia."
What criminals are capable of are far more haunting than any spooky specter.
Stalker
"The story of Daniel LaPlante. There's quite a bit of information so I'll try to sum up the creepiest bits."
"Daniel met a girl named Annie and took her on a date or two. They talk for a while but eventually, Annie found him to be a bit creepy and dumps him. He continues to stop by the house uninvited but quite sneaky about it. He'd tap on windows and stuff, get Annie and her sister riled up and scared. They'd try to convince their dad someone was out there but he was often working and didn't hear or see anything."
"So one night, the two sisters went to the basement to do a seance, trying to contact their mom who had died somewhat recently I believe. They hear tapping on the walls and run up stairs. All is well for a while, but the tapping and knocking continues. It comes from all over the house and they can't figure out why."
One night, dad finally heard the knocking and investigated. He opened a closet door to find Daniel standing there with a knife or machete. That's scary enough but Daniel was also wearing his late wife's wedding gown (I think make-up too but not sure). Dad fought him off and he was finally arrested. If that isn't weird enough, they found out he had been moving around, even spending the night INSIDE the walls of their house. That's how he'd watch them and it explains the constant knocking from all over.
Prior to this incident, he had assaulted and murdered a pregnant woman and drowned her two children.
I left out a fair bit of details and maybe the timeline is off but I'm telling this from memory.
The Bedroom Watcher
"A few years ago in Saratoga NY there was a guy who would break into people's houses just to watch them sleep. Never took anything, just watched people sleep. They caught him, but it apparently really messed with the minds of the victims. Saratoga Sleeper Creeper."
Laundry Man
"When I turned 18, I got my first apartment. I started using the laundry down the street. I noticed the owner would show up within 10 minutes of my arrival. Didnt matter what day or time. Always trying to chat me up, drive me home etc. Creeper dude. One day, a man I didnt even know was there and yelled at him for staring at my clothing in the dryer while touching his hand to the door. He was staring at my panties. It was so uncomfortable, I began to take my laundry back to my parents."
"About 10 years later, scrolling FB, i see an age progression for a teen girl who disappeared from that laundry, a week before I began going there. I never forgot how scary he was, and would have remembered any missing child posters or even newspaper articles because I was a daily reader then. Turns out, this guy is the only suspect, also lived across the street from me so it explains why he always arrived when I showed up. I had to walk past his place with my clothes."
"She's never been found."

The Paroled Rapist
"A paroled rapist and his wife abducted an 11 year old girl and assaulted her on a weekly basis, even forcing her to give birth to two children. All throughout this time he was being monitored by parole officers and psychiatrists who praised him for his supposed rehabilitation and even tried to have him taken off parole several times, unaware that he was holding three people captive under their noses."
"This went on for eighteen years until he was finally caught when he brought his daughters-by-rape to a campus and the police officers reported it to his parole officer."
The Netflix docuseries, Don't F**k With Cats, seriously kept me up at night.
Witnessing a twisted psychopath's gruesome torturing of animals ​was disturbing enough, but it turns out his social media stunts were only the beginning.
The three-part series, while being a well-produced show, wound up being the creepiest thing I have ever seen.

Keep reading...
Show less
Never believe the hype, you'll often be disappointed. That is definitely a life truth I have experienced time and time again. I find it is a specific truth when it comes to movies.
I can't tell you how many times I've seen a movie after hearing people and critics go on and on about its glory, and then I walk away thinking... "Well, there's two hours of my life stolen and wasted!"
It makes you wonder if we watched the same film. I know I'm not alone on this. Right?
Redditor u/tosomalerot69 wanted to hear about what movies just don't live up to the hype, by asking:
In your opinion, which movies are overrated?
There are so many Oscar winning films I've seen that I'm positive voters had to be drunk when they filled out their ballots. This past year alone... don't get me started. There were films I could only take fifteen minutes at a time.
Boom!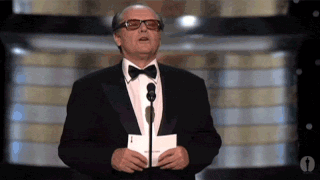 crash GIF
Giphy
"Crash. It won an Oscar for Best Picture and it's freaking terrible."
did I really like this back then?
"The Kissing Booth All of them. They aren't even that good but so many people like them."
"Although I have to agree with this (since I feel like it's such a cringey movie), I think the movie targets teenagers as their viewers since it's more relatable at that stage of their lives. Just my observation as I see lots of teenagers on my feed getting giddy over it when the trailer's released. That's what I also think of To All The Boys I've Loved. It's one of those movies where you just watch one day and you think to yourself, "did I really like this back then? Lol"
I disagree... but whatever...
"The Breakfast Club. I know it's a hallmark and a product of its time, but I feel like the ending, with the romance plot point, drastically undermines the message of the movie. I believe that the theme is we're not so different when you know each of us, we all have our crap, so we could be friends despite our lots in high school society; we are more than our tropes. And yet, despite all of the character growth, they fall into very bland tropes following their heart to heart:"
Molly Ringwald and Judd Nelson pair, so the rich girl can have her bad boy fling.
Emilio Estévez and Ally Sheedy pair, because make up makes someone instantly ok for a superficial fling, even though she's done crap like sprinkle dandruff on her drawing to create snow. Personality doesn't matter to make up.
And finally, Michael Carter Hall does all their essays for them. (I'm a little biased because I was that kid so it stung extra when they said they knew him and then used him for essays while they made out) And then they say they will never speak again."
"Personally, if I could change it, I would have cut the romance, and then inserted one last scene before Judd walks off the field with his fist in the air. I would have had a seen on Monday, with the school all there. They all pass each other, and without a word, look at each other and nod. Then we see that the message they went for actually stuck a little more than just "oh yeah no for sure we're all the same definitely" It's a great movie, I just think it's overrated, and that it undermines itself."
- Stingr22
Love Stinks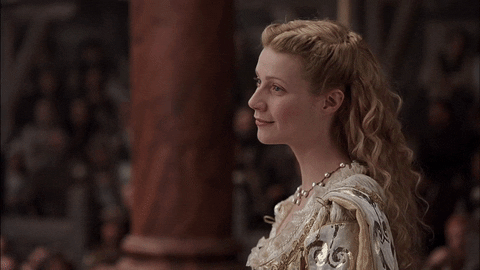 gwyneth paltrow love GIF by MIRAMAX
Giphy
"Shakespeare in Love. Won best picture same year Saving Private Ryan was nominated. Biggest snub in Oscar history, since it wasn't a good movie beating a great movie, it was a TERRIBLE movie beating a great movie."
Ok, there is some blasphemy here. There are classics listed that are brilliant. "The Breakfast Club?" I will die on that hill. Genius. And why such hate for Shakespeare?
Slow Down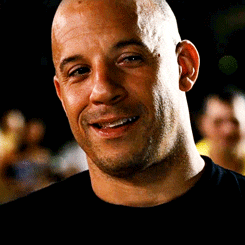 paul walker vin deisel GIF
Giphy
"Fast and furious... the first 2 movies were pretty good. But that's about it... instead of revolving around the idea of racing, they went in with the typical bold tough guy beating and shooting the crap out of all villains."
More than enough...
"Anything Purge."
- andUCRaD
"And I fully anticipate there will be at least two more. The next will probably be "The Global Purge" and show the entire world doing a purge. And the one after that will either be "The Space Purge" cause horror series always die in space. Or "The Final Purge" which could be one last show of violence as they hunt down everyone who wants to do the purge and kill them. Or you know, they'll 'end the series' only to reboot/revive it in 8 years."
Not the GOAT!
"Didn't Avengers: Endgame get rated as the 3rd best movie ever made or something? Can't get my head around that. Just kind of assumed that everyone was so invested in the 10 year progression that they couldn't say it was anything but one of the greatest. I liked it, but I'm not sure any superhero movie could be regarded as a GOAT movie."
Not Baby...
"Dirty Dancing. I've never understood the hype. Yes, I have watched it."
"As a guy who likes this movie it's also a concept of the time it was released. The idea of going to a family vacation as a stuck up girl and ending up living an adventure that involves falling in love with the handsome guy, helping someone who just had an abortion, and ending up discovering that you're more than just a spoiled brat is a great redeeming arch. Today it could be misinterpreted, but this is was the feeling in the 80s. Summer love was a big big thing before the apps and covid. :)."
- auad
Stop The Rock
"Dwayne Johnson films - like people you can like this actor, he's fine but please stop recommending random action films to me that I don't care about, purely because they have some guy in them who I'm sure is quite nice but like I don't care."
Awww, leave Dwayne alone. He's so cute and kind. Fast and Furious? I have nothing to say. Art truly is subjective. To each their own.
Want to "know" more? Never miss another big, odd, funny, or heartbreaking moment again. Sign up for the Knowable newsletter here.
Keep reading...
Show less