Pets are like your kiddos. They help with stress and they're there any time you need them. For all you kitten parents who are also science fiction fans, these are the best sci-fi cat items to spoil your fluffy friend. After all, they deserve it.
Now, I know cats are usually fans of any cardboard box that comes their way. But, sometimes a squeaky mouse or a comfy tee to snuggle in is better than the package they come in.
Keep reading...
Show less
President Trump, who's been on a spree of pardons and brash acts after being acquitted by the Republican-controlled Senate, recently described himself as the "chief law enforcement officer of the country" while defending rumors he plans to pardon confidant Roger Stone.
Actor Mark Hamill, who frequently criticizes the President online, poked fun at Trump's unstable, borderline authoritarian behavior, by asking him for an even bigger pardon.
The Star Wars Holiday Special, produced quickly on the coattails of the first film's success, is famously bad and features some of the worst acting of the entire Star Wars saga.
Sadly, most people agreed the special was a crime, though not one worthy of a pardon.
Of course, if Roger Stone, who was recently sentenced to 40 months in prison after Trump asked the Department of Justice to go easy on his old friend, deserves special treatment, perhaps the special does as well!
Perhaps the special would have a better chance of getting pardoned if it donated a bunch of money to the Trump campaign—a common theme that connects each of Trump's recent acts of clemency.
Unfortunately for Hamill, many people online felt that even the President didn't have the power to let that special off the hook.
There were a few who tried to stand up for the cult-classic...
...but not many.
Perhaps the true answer is actually to produce a sequel?
President Trump, if you actually believe in democracy, pardon this holiday special!
Keep reading...
Show less
Unless you've been living under a rock for the later half of 2019, you've seen the internet craze that is baby Yoda.
The little creature has taken over everything from meme culture to merchandise, and now, he's inspiring other baby versions of Star Wars creatures.
Before any challengers approached, Baby Yoda dominated the internet.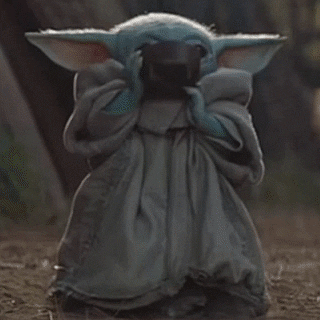 Giphy
But now, a new challenger approaches. And his name? Baby Jabba.
Baby Jabba surfaced on Twitter and was equal parts disturbing and amazing:
And people are already stanning Baby Jabba hard.
But yet, Baby Yoda is so cute that a lot of his stans are refusing to let Baby Jabba have any of the attention.
Baby Yoda is pretty darn cute.
I mean, how can you resist those eyes?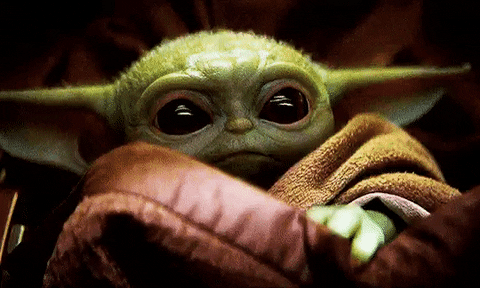 Giphy
But does Baby Jabba stand a chance?
This may turn into the next major disagreement among Star Wars fans.
Keep reading...
Show less
If you've been anywhere near the internet the past couple months you've no doubt spent countless minutes, hours, days fawning over the biggest star to hit the airwaves since the dawn of television.
He's tiny, he's green, he's so cute you truly cannot deal.
That's right: The Child, aka Baby Yoda, the star (okay, maybe not technically but CERTAINLY in practice) of writer/director/producer Jon Favreau's Disney+ Star Wars series The Mandalorian.
As of this writing, "baby yoda memes" returns more than 39 million Google results, so it's safe to say nobody has ever had more people screaming: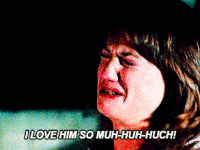 Giphy
Which is why, when Star Wars creator George Lucas and Baby Yoda finally met the other day, the entire internet lost its collective mind. Please sit down, because the cuteness might be too much to handle.
It all began when Favreau tweeted out a photo of the iconic filmmaking wizard cradling the sweet little fuzzy dude like, well, a baby on The Mandalorian set, and good Lord almighty it's enough to make you forget every problem that has ever happened in the entire history of human existence and any that may arise in the future for the rest of time.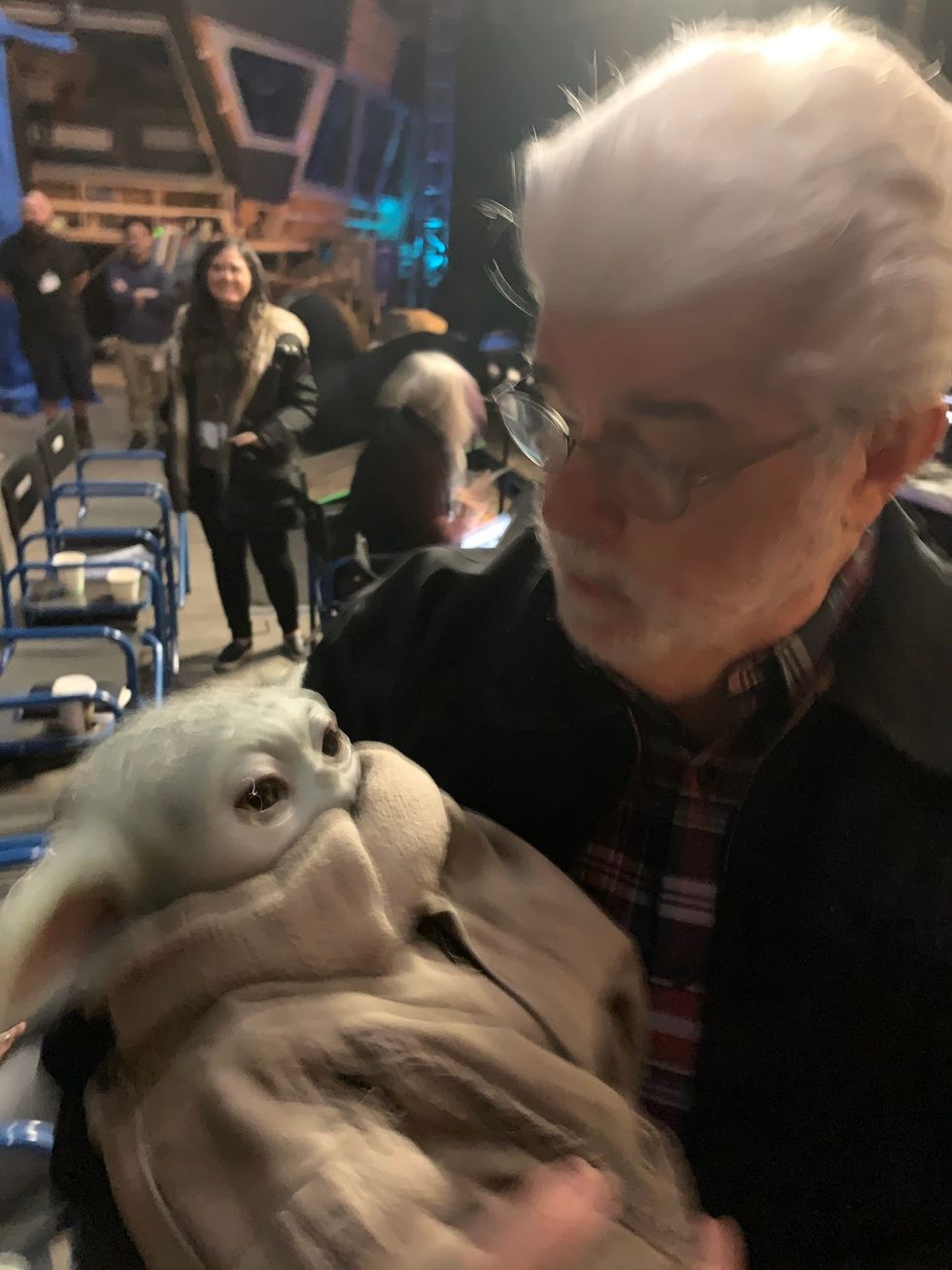 @Jon_Favreau/Twitter
Can you even‽‽
Honestly, the only way this could be better is if Lucas were feeding the big BY his beloved chiccy nuggies and choccy milk.
Anyway, Favreau's immediately-viral tweet had no caption, because a picture this pure surpasses all words, of course.
But the internet sure had plenty to say, because frankly, they're obsessed.
Extremely blessed image passing by your timeline https://t.co/ydwu4QDasZ

— Davi Brantes (@Davi Brantes)1579243819.0
@Jon_Favreau This really feels like I'm witnessing something blessed, repaint the Sistine chapel with this image pls

— Cam (@Cam)1579227673.0
This is truly amazing because he looks as if he was looking at his new born child. This photo is legendary. https://t.co/FScmqu3baF

— Jay Martyr (@Jay Martyr)1579242713.0
@Jon_Favreau Tag yourself. I'm the smiling through tears bystander. https://t.co/mwVipQjMad

— The Rise of Bruce Wright (@The Rise of Bruce Wright)1579227680.0
Get you a person who looks at you the way the person in the background wearing a jacket looks at George Lucas looki… https://t.co/moeNQL4VAX

— Aura Bogado (@Aura Bogado)1579240365.0
"no, *I* am your father" https://t.co/osXhNVVjQP

— Dave Itzkoff (@Dave Itzkoff)1579227485.0
"Always two, there are. A master, and an apprentice." https://t.co/7xIC0TmJzv

— Austen Bundy (@Austen Bundy)1579242810.0
Me walking to my computer desk with the burrito I just microwaved https://t.co/y1ONKOaE0k

— 🌌Meowdry!🌌🏳️‍⚧️ (@🌌Meowdry!🌌🏳️‍⚧️)1579276117.0
I love how hastily taken this photo clearly is. Like Favs is scrambling to get his phone out of his pocket. "Ohmygo… https://t.co/f7MvqvpmYh

— Kyle Martinak (@Kyle Martinak)1579275797.0
@Jon_Favreau "George put Baby Yoda down." "No." "George we need it for shooting." "No it's mine now." "George pleas… https://t.co/65pjHwjmHi

— Chillguy / COMMISSIONS CLOSED / #TeenTitansSeason6 (@Chillguy / COMMISSIONS CLOSED / #TeenTitansSeason6)1579228473.0
Baby Yoda is going home. https://t.co/ga630v7b8p

— ❄Mikki Kendall❄ (@❄Mikki Kendall❄)1579239436.0
2020 ain't that bad https://t.co/fUjvxTNhfO

— Jackson (@Jackson)1579230201.0
What a blessing to the timeline, indeed.
If you, too, have fallen in love with Baby Yoda, there's a fun story about how Baby Yoda would've been just a CGI mirage if iconic filmmaker (and The Mandalorian costar) Werner Herzog hadn't scolded everyone for even thinking about it.
Thank God for those who speak truth to power.
Liberty! Unity! Chiccy Nuggies!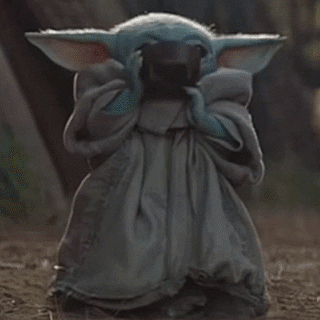 Giphy
Get your own Baby Yoda figurines here in 3 sets with 2 styles in each.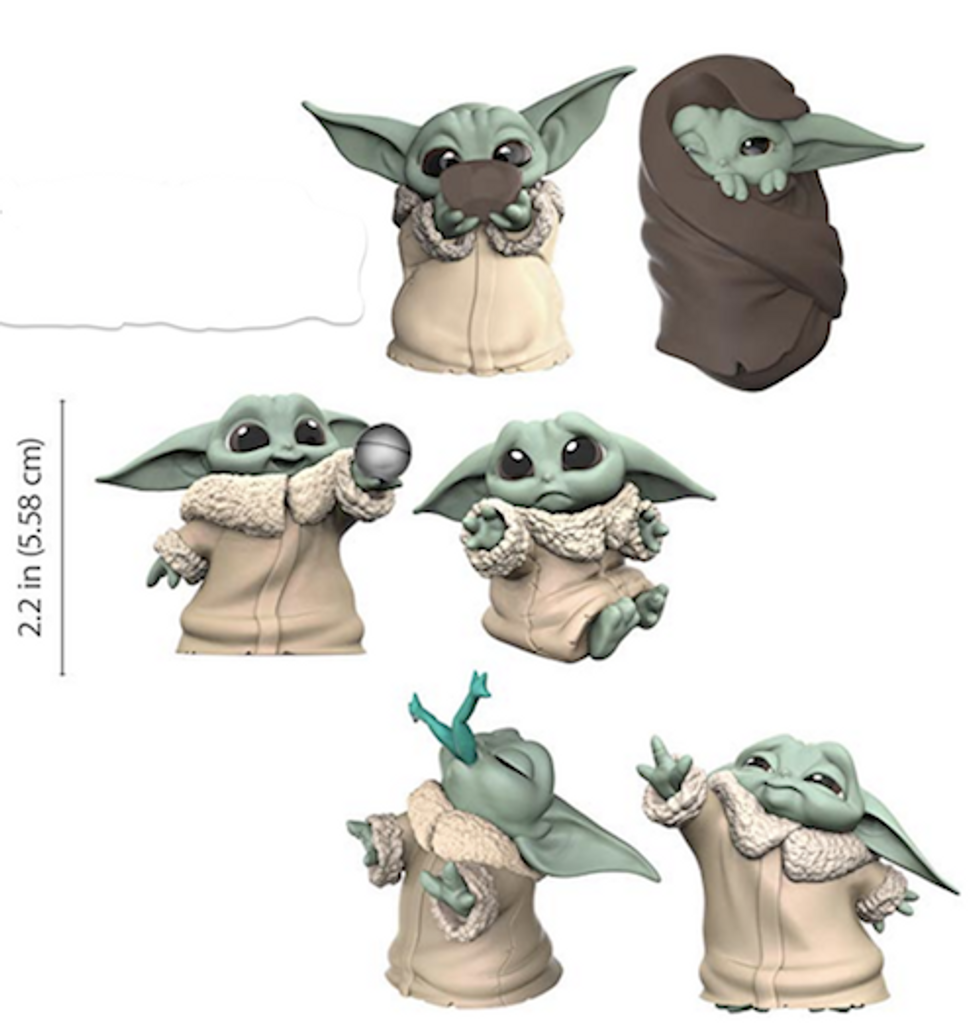 Amazon
Keep reading...
Show less
There is nothing more frustrating than a lit smartphone distracting you during a movie in a darkened theater, especially at a screening for the highly anticipated Star Wars Episode IX: Rise of Skywalker.

Crowds flocked to theaters to catch the final installment of the Star Wars sequel trilogy when it opened during the week of Christmas.
Although the J. J. Abrams-helmed production received mixed reviews, it still grossed over $377 million so far, and people lined up to see their favorite characters on the silver screen for one last time (that we know of).
One thing is certain, the force is strong with diehard Star Wars fans, and they will not let anything ruin it for them.
Audiences at a screening of Rise in Canada's Scotiabank Vancouver Theatre witnessed a violent disruption among them during the movie.
This is what happens when you give in to the dark side.

Cinema Patron Loses His Patience Over Phone || ViralHog youtu.be
Joe Bond and his wife went to the 7:30 p.m. screening and found himself in the crosshairs of the irate Star Wars super fan, seen in the clip above, when he pulled out his cellphone.

Bond knew something was off when he first spotted the irate moviegoer, who had "aggressively" asked to find his seat.
With the exception of an emergency, audience members should abide by the protocol of turning off their cellphones during the movie.
Bond told Global News that one audience member foolishly tried to film the opening credits of the movie on his phone and immediately experienced the wrath of the cantankerous super fan.
But then, Bond felt the phone vibrating in his pocket.

He and his wife were on a rare night out after the birth of their second child. As a father, his instinct was to check his phone in case the babysitter was trying to reach him.
Said Bond:

"I thought I was getting a phone call from our baby sitter."
"It was the first time my wife and I had been on a date with both our kids being looked after, so I pulled out my phone really discreetly to see if it was the baby sitter calling. It wasn't, so I put it back."
Unfortunately, the unidentified super fan saw this and became furious.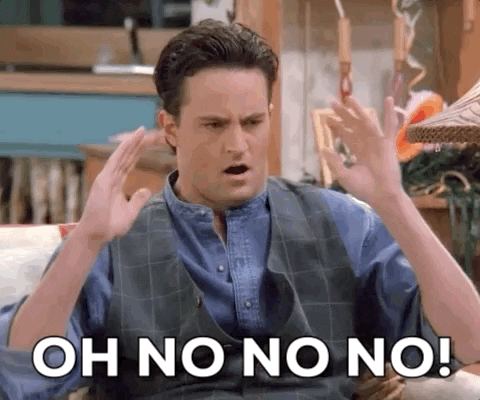 Giphy
Bond said the angry man "just kind of lost it" and brought his fist to Bond's face at light speed.

"I told him to calm down, and he didn't calm down, and then he hit me in the face."
"There was a lot of people filming the situation because it was pretty hilarious."
It became such a disruption, employees had to stop the movie to escort the outraged patron out of the theater.
The house lights came on as the audience boo'd at the man and chanted, "out, out, out."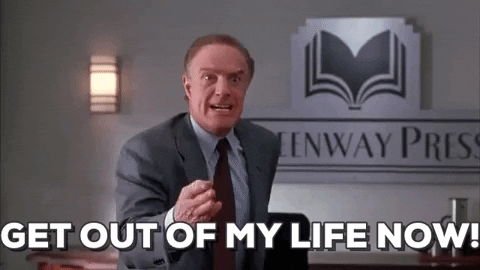 Giphy
He berated his hecklers by declaring his passion for Star Wars.

"I am a real 'Star Wars' fan!"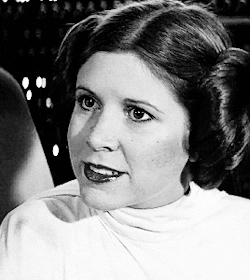 Giphy
He continued screaming and waved his cellphone to emphasize a point.

"Turn your phones off! Turn your phones off!" Use your f - - king heads! Welcome to the 21st century! I waited a goddamned year to see this so some a - - hole can turn his phone on next to me?!"
Footage of his tantrum spilled over to the internet, courtesy of a video posted by Viral Hog.
Scotia Bank spokeswoman Sarah Van Lange wrote in an emailed statement:

"Luckily, the Force was strong with the cineplex team who ended up rewinding the film for the remaining guests."
"They got a round of applause out of appreciation from the fans!"
According to Rotten Tomatoes, Rise of Skywalker received a score of 57%, while fans rated the final installment in the franchise higher with an 86% rating.

Much like the mixed critical reviews, people were divided over the events that unfolded at the screening in Vancouver, with some vouching for the super fan's meltdown and others, not so much.

ViralHog/YouTube

ViralHog/YouTube

ViralHog/YouTube

ViralHog/YouTube

ViralHog/YouTube

ViralHog/YouTube

ViralHog/YouTube
While distractions during a screening of a highly-anticipated film is frustrating, no one deserves a punch to the face.
Keep reading...
Show less