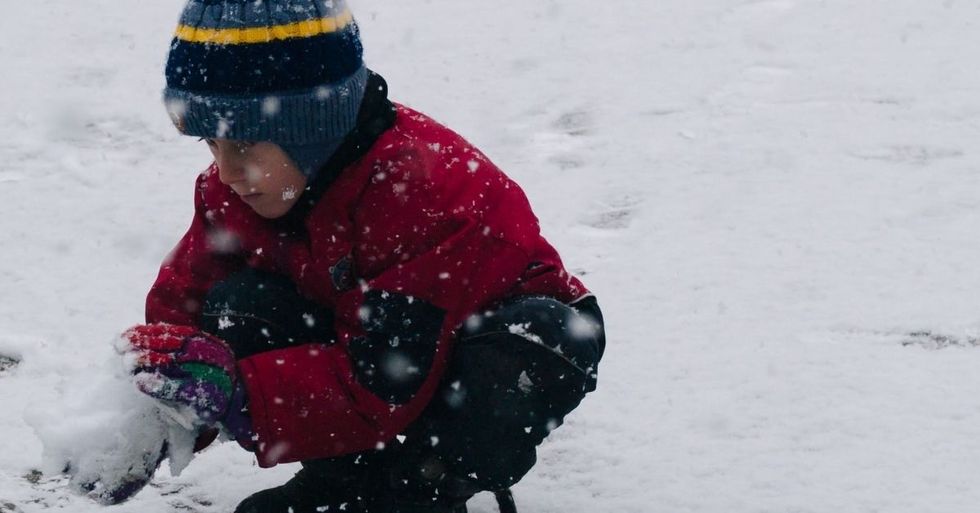 Won't you be my neighbor? Mr. Roger's made that such an inviting question. But it's not inviting for everyone. Being a good neighbor can be judged by many angles. And neighborhood drama is never easy to navigate. Case in point… Redditor beaversm26 wanted to discuss her story for some feedback. So naturally she came to […]
More
The Mandela Effect is, according to Healthline, "when a large group of people believe an event occurred when it did not."
Basically, somehow, someway, we all remember something happened or looked a certain way when it really didn't.
This can happen through a few methods, with confabulation being the most accepted reasoning. We create false memories to fill in the gaps of what we're missing when we try to recall something through our fallible memories.
That spreads, in discussion, through the internet, and suddenly, we have an accepted "truth" which turns out to be not at all.

Reddit user, Ola8o, wanted to know what we all misremembered when they asked:
"Which Mandela effect messed your head up the most ?"
You think you know how a logo you see every time you visit the grocery story is spelled, don't you? Until you look more closely and realize you've never understood what it's saying at all.

Find A Bottle And Check
"It's spelled Febreze, not Febreeze"
poecilio
"For a long time, I thought it was Fabreeze."
"As in fabric breeze."
babybambam
Come to think of it, we get why you thought that!
When Even You're Search Doesn't Give You The Right Results

""Froot loops" became "fruit loops" then "froot loops" again"
playstation_4_contrl
"They launched as "Fruit Loops" in '59, then rebranded to "Froot Loops" in '63"
"Edit: I'm aware I have been misled, we don't even have Froot Loops in my country"
ColgateSensifoam
I can't remember the last time I had Froot Loops (or shall I say Fruit Loops) but now I have a terrible craving.
We've All Taken The Red Pill? Or Is It The Blue One?
"Stouffer's stove top stuffing has apparently never existed."
Clear_Flower_4552
"Wow, I just had to look that one up. Apparently it's always been made by Kraft and we are all just crazy."
Coconut-bird
"Is this even the real world or are we in a simulation?!?!?!"
Potential-Leave3489
It's one thing to hear about an ME when it happened to someone else, or perhaps you read about it online (like what's happening here today), but what do you do when the Mandela Effect has you firmly in its grasp, standing in the center of its changing vortex?
How Do You Convince An Entire Country?
"Ok ok hear me out."
"First of all: in Brazil you tipically don't go to school (middle school or high school, doesn't matter) for the whole day. You are in school either in the morning (usually 7.30 am to noon) or in the afternoon (usually 1pm to 5.30pm)."
"Every single person who was a kid in Brazil (and was not in school in the mornings) when 9/11 happened remembers watching Dragon Ball Z and having it be interrupted for the breaking news of the attacks. And I mean EVERYONE. It comes up every time someone asks "what were you doing when 9/11 happened"."
"Except DBZ wasn't on at that time. Someone checked the airing times and compared to the time when the attacks happened. Definitely not on."
"Still, a whole generation of kids is 100% sure they were watching DBZ when the news broke out."
rest_explorer
Who knows when this started and how everyone became convinced of something that could so easily be disproven?
No Longer A Tree
"The one that always gets me is particular to my friends and I from when we were kids. There was a creek that ran under the street in the neighborhood and we would sometimes hang out in the banks on either side of the road. There was this big rock that we would sit on all the time."
"Except one day we were walking by and it wasn't a rock. It was a small tree. Fully rooted in and established and the rock was no where to be seen. Mind you, it was an extremely heavy boulder. We passed that spot all the time and all of us remember that rock. We call it the shapeshifting rock."
The-one-true-hobbit
This is odd! Are you sure you were in the right place? Sounds like a glitch in the simulation.
We All Saw It, Didn't We?
"The one I'm part of."
"My National Guard unit (from the deserts of the American SW) was in Afghanistan for the winter of 09-10."
"During that time, our home town had one of its very rare snowfalls, rare enough that we all watched it on Armed Forces TV because it made national news."
"The Mandela effect? The records all show that snowfall was the winter of 08-09 when we were home. But none of us remember it happening while we were home; it happened during our deployment."
AnAmericanRonin
And then there's these, situations where you don't even know what's up and what's down, what's black and what's white, or how a song actually sounded even though you've sung it in your mind four-hundred thousands times since you were a child.
It Was Never There To Begin With
"Fruit of the Loom logo with a cornucopia"
dontdrinkdecaf
"What the everloving f-ck."
"This is not Mandela effect. This is goddamn wizardry."
"That logo has always had a goddamn cornucopia until I looked it up after reading this comment."
"I asked my wife. She goes "yea the cornucopia on their stuff is how I learned the word as a kid". I showed her the logo. She goes 'no, I mean the old one with the cornucopia I guess.'"
"There wasn't one?!?!"
"Bull f-cking sh-t."
"F-ck this dark timeline."
TexasVulvaAficionado
Do Not Pass 'GO'

"The monopoly guy not having a monocle"
FamousDnail101
"I remember this like it was yesterday. When I grew up my family was kind of poor and I always wanted a monopoly set. One day I broke my foot and after 3-4 days my mom bought me one to help me feel better."
"I didn't have my friends to visit because they were 'busy' or didn't want to spend their day at a bed when they could be outside. The day I got it I have spent most of it with the game, reading everything on the cards the rules and even playing alone. The guy on it always had a f-cking monocle."

"In the middle of the board or on the box the guy was looking at you and he was holding his monocle. Even on one of the cards the guy was either pulled by a cop to go to jail or he was on the train but one particular thing cought my attention, I remember it like it was yesterday and as a kid I found it very amusing. The guy lost the monocle and it was behind him falling because he was moved fast."
"This fact still haunts me today and gives me the chills because I know how much time I spent in that month in bed with that f-cking game."
Charge420
Stein. Wait, No, Stain?
"Tbh the Berenstain Bears still makes me uncomfortable."
MartyrMcFly
"I still do the double-take when I see anything BB at thrift stores. Like, if I look fast enough I'll see the correct spelling."
spencermiddleton
And It Goes On And On My Friend...
""The Song that Never Ends" from Lamb Chops is actually The Song that DOESN'T End"

NuttyMcSh-thead
"I grew up watching that show EVERY DAY. i have sang that song since my childhood. I don't screw up lyrics to power Rangers, and that's more complicated. I refuse to believe I mixed this up, that long ago, while watching the show."
onewilybobkat
Life is strange. Sometimes it's best to accept that perhaps we don't know or remember as much as we like to think we do.
Want to "know" more?
Sign up for the Knowable newsletter here.
Never miss another big, odd, funny, or heartbreaking moment again.
Keep reading...
Show less
🎵Walking in a winter wonderland...🎶
There are so many exquisite reasons to love Winter. The snow, the sky... Santa.
I feel like the world is separated into two camps, the Winter people and the Summer people and a compromise is never in reach.
I'm part of the Fall people—the truly perfect group.
Has anyone checked in on the Spring people?
But first, let's chat about Winter.
Redditor stay__wild wanted to discuss all the glory of winter, so they asked:
"People who like winter, why do you like it?"
Cold isn't awful, as long as you have a warm destination waiting.
The fight between cold and hot is eternal.
Die
"All insects f**king die. Or are at least nowhere to be seen." ~ Yisuscrais69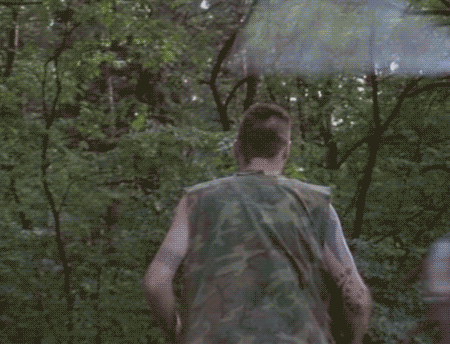 Giphy
The Best
"No mosquitos." ~ lemick
"Nor alligators. Nor traitors. Winter is the best. Get to go outside and chop firewood without breaking a sweat. Get to start the wood stove before dawn and let a Yankee pot roast go on top in a dutch oven slow cooking all day long. I wouldn't trade it for anything." ~ badluckbrians
Indoors
"I get to pretend that my introverted lifestyle is only seasonal." ~ NeighratorPI
"I lived in San Diego for a while and having sunny weather every day was great. But I found I felt guilty sitting indoors reading. You feel this pressure to be out all the time. Eventually though, you manage to work it all out." ~ dudeARama2
The Dead
"I love those nights where there's a nice steady snow coming down, and it's dead quiet. It's very calming. Plus, it's hockey season." ~ ladies-pmme-nudespls
"Fun fact: because of their geometry, when clustered together snowflakes actually do make it quieter as they act as a natural aural insulator. If it ever seems quieter when it snows, that's usually because it is!" ~ ReaverRogue
So Sunny
"Not sweaty, no sunburns, amazing sleep at night, able to enjoy warm showers after a cold day outside. Weather isn't always soo sunny and up in your eyes." ~ Background_Bridge821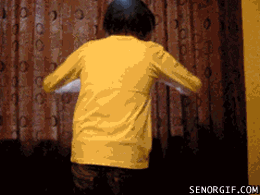 Giphy
No bugs is always a plus.
And it does seem like light is less harsh in winter.
Alright... Alright...
"Because summer is bull with its hot, humid days, and muggy nights. There is only so naked I can get, and then I am still hot. Winter is wonderful and cool, if it is too cold you grab another blanket, the weight and warmth let's you know everything is going to be alright." ~ K13mm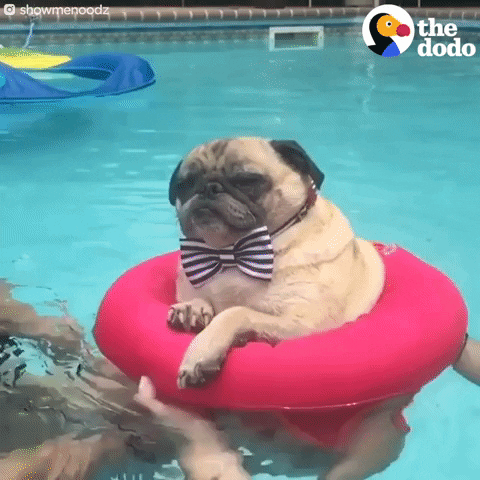 Giphy
Let me Zzzzz
"I deal better with cold than heat, and 20 hours of daylight up north wreaks absolute havoc with my sleep." ~ Leningradite
"Yes, I live in Sweden and in the middle of summer the sun really never goes down. I can't freaking fall asleep when it's so bright and when I finally do I wake up because it's too damn hot." ~ Realmenbrowsememes
Tranquility...
"It's so calm and pretty." ~ Alansar_Trignot
"Snowy nights are the best nights. One of my best memories from the last few years was Christmas Eve 2020. It snowed all night and at about midnight I opened an upstairs window (screen too) and sat for a while watching."
"It was completely quiet, cold, a little windy so sometimes a gust would blow snow into my room, the sky was a nice deep purple-ish color... I think about that night all the time now. I took a video to remember it but otherwise just sat and looked. Idk why it was so good but it was so good." ~ xofeatherxo
It's a curse...
"I run hot. Have done all my life. I'm happy in t-shirts and shorts until it gets below ~8°C. Heat knocks me out completely." ~ Neomorf03
"I'm the same. I've always just given off so much heat. My wife loves it because she can snuggle up to me get warm quickly. I asked my doctor about it, and he said thats just how some people are. It's a curse." ~ RyFromTheChi
Air...
"I love the fresh air. In summer I feel like I cannot breathe due to the sultry weather." ~ She_Abunai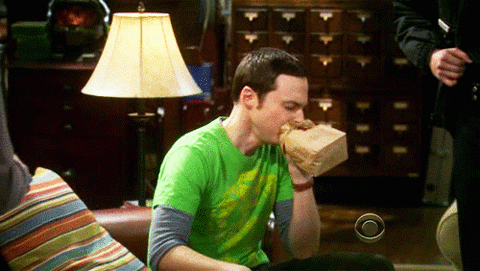 Giphy
Happy Winter people.
Embrace the cold.
It keeps the skin tight!
Want to "know" more?
Sign up for the Knowable newsletter here.

Never miss another big, odd, funny or heartbreaking moment again.
Keep reading...
Show less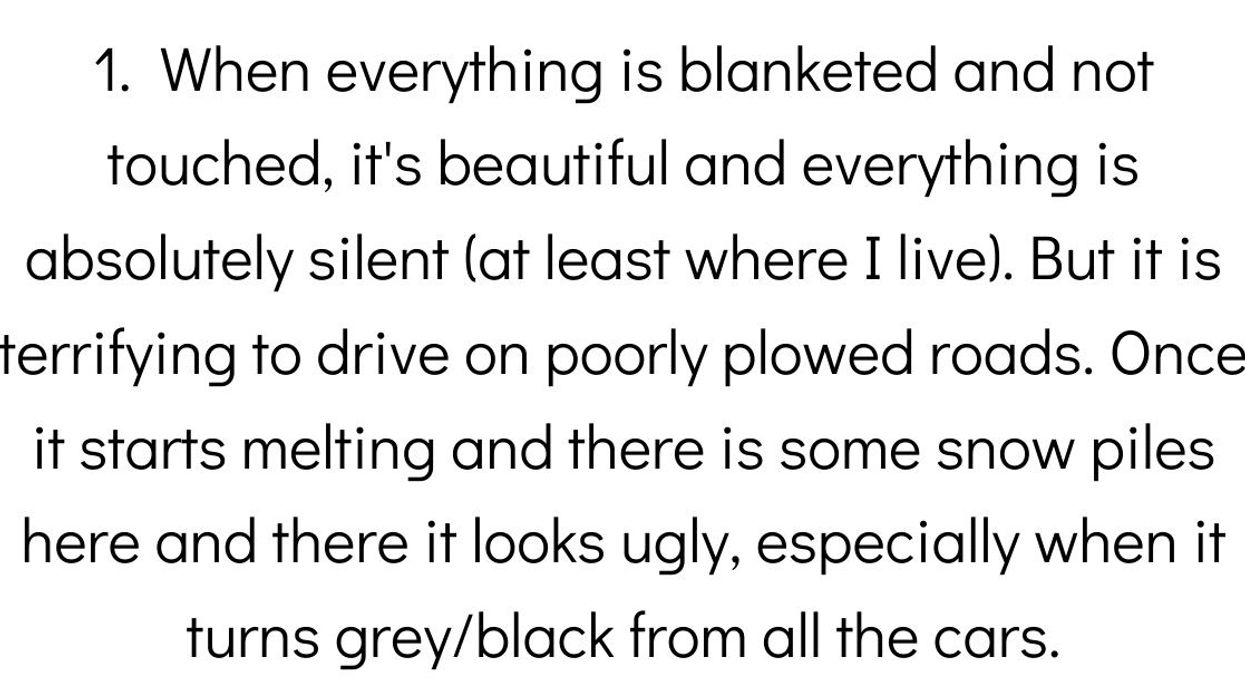 Snow is a natural part of life for some, but many may never get to see it in real life.
It would be hard to imagine what it's like to have soft specks of ice fall on top of you from the sky. Seeing snow in movies and on television, it's always portrayed as beautiful and appearing only around Christmas. But people who live in areas where it snows know that it can be pretty, and also a nuisance.
Redditor u/ambermage asked, "People who have experienced snow; what is it like?" and received both poetic and blunt descriptions of what it's really like to deal with snow.
Winter is upon us and it's being reported that it could be the coldest, most frigid season on record. So bundle up kiddies, we've got aways to go before the sun returns. Now for those of us who can't snowbird to the south for a reprieve, we have to devise a survival plan before we turn to ice.
Redditor u/tjb3232 wanted to garner some seasonal assistance by asking.... What are your winter life pro tips?
Keep reading...
Show less