"Reddit user motivetodayy asked: 'People born before 1990, what trivial skill do you possess that no one uses anymore?'"
Ahh... life before the 90's.
The talents and skills lost.
There were ticket takers at the cinema.
When buying concert tickets, there was a human you stood in line to meet at 10AM on a Saturday morning.
You had to purchase tokens, not Metrocards in NYC to ride transit.
So much change.
Who can keep up?
Who will remember?
Redditor wanted to hear about life in the recent past, so they asked:
"People born before 1990, what trivial skill do you possess that no one uses anymore?"
I had no skills in the '80s.
I was too young.
So tell me about history.
Professional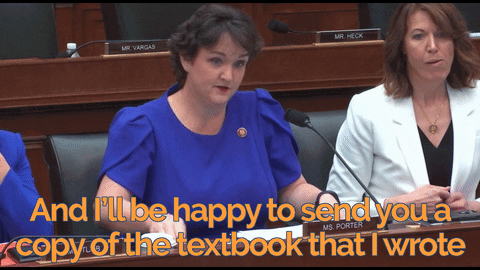 Giphy
"I can cover a textbook with a brown paper bag."
sourwaterbug
R We There Yet?
"I can re-fold a map correctly."
JungleZac
"I came here to say Reading a Map but yes, also how to refold it! I routinely amazed coworkers by remembering how to get to lunch spots without GPS after just one visit."
raulduke1971
"Yes. Yes. YES!! And how hard could it be?... if anyone bothered to notice or think or remember how it opened in the first place."
Far-Experience5137

I Remember
"Remembering phone numbers."
GreatMillionDog
"I remember the numbers for every house I lived in growing up, the phone numbers of the houses of my best friends from 7th grade and before, my grandma, and my first cell phone number. I've been married nearly five years and have no idea what my wife's phone number is."
AllModsEatSh*t
Tick Tock
"Being on time because you can't call and reschedule."
Sindertone
"I feel like you just always had an idea that plans could fall through, and were a little more excited when they didn't fall through."
"This is why there used to be more bars in restaurants, so you can wait for the rest of your party and have a drink or two, and I guess if they don't show your order there and enjoy a meal anyway or go to plan B. People also used to just meet at someone's and go from there, more so than they seem to now."
thatissomeBS
Classics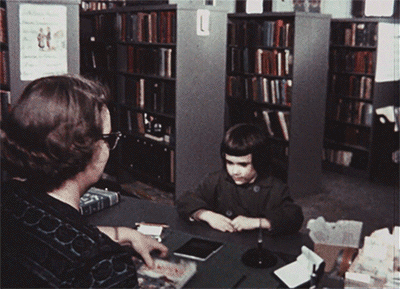 Vintage Read GIF by US National Archives
Giphy
"Using the Dewey decimal at the library."
FunStorm6487
"Still a relevant skill. If you search for a book, you're given a call number and you need to track it down."
heck-ward
Dewey who?
I have never fully understood any of it.
That's me though.
Developments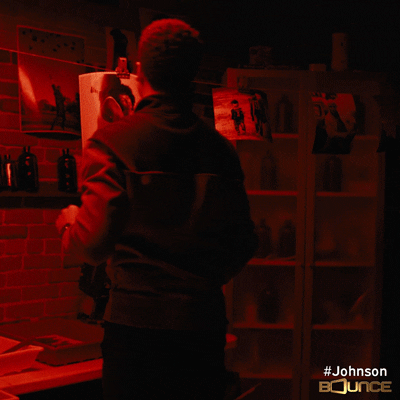 Looking Good Red Room GIF by Bounce
Giphy
"I can develop and process photographic film and enlarge prints in a dark room."
Glade_Runner
"I took a class in high school that did this. Was fun!"
sjk8990
The Master
"Record to tape from the radio. Trying to make sure to not get the DJ/presenter talking sh*t or an ad."
Gankstajam
"I was a 'videotaping from TV' master! My anticipation of the end of commercial breaks was amazing, especially since you had to start the recording just a moment prior to having a cue that the show was coming back.
Of course, I was always screwed by those random late-night News commercials and the random extra-long pauses"
Maliluma
Hold On
"Using your shoulder to hold a telephone up to your ear while doing multiple other things at once. Now, the phones are so damned small I drop them."
Regular_Sample_5197
"Before cordless phones got really cheap, I walked around the house with a super long phone cord. My parents got sick of tripping over it, so they saved up and got me a cordless phone for Christmas."
"That phone lasted for so many years. They got it when I was a freshman in high school and it was still going strong when I graduated from college. I don't know when or if it stopped working, but my parents switched to a phone with more features."
ZoraksGirlfriend
Glitches
"I outright destroyed Super Mario Brothers in almost no time flat very recently on Nintendo Switch after not having played it for probably 30 years. I did it totally from memory on just the second run-through. I even hit the multiple 1-up glitch on World 3-1. My kids thought I was a god (for just a few minutes)."
all4whatnot
"I grew up playing on the Super Nintendo. My son is old enough to play. The look on his face when I bomb through a level is priceless. Mama's still got it, kid. He's smart though. Kicks my a** in Mortal Kombat."
exWiFi69
SCORE!!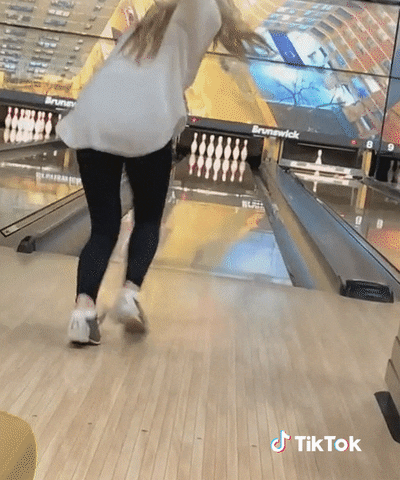 Sport Lol GIF by TikTok France
Giphy
"I can keep score in bowling."
sodangshedongerI
"took bowling as phy Ed in college. In the final exam we were given 10 lines of scoring and we had to score each line and add it up. 8 out of 10 was an A."
Qnofputrescence1213
Bowling is an art.
And keeping score is a gift... that I have never unwrapped.
When we're kids, we're taught by our parents, teachers, and other adults that what we're being taught is a skill that will stick with us forever, so we'd better master it and do so quickly.
But as any '90s kid will tell you, some things like balancing checkbooks and researching out of an encyclopedia really do become obsolete skills over time.
Redditor hollowreader asked:
"Millennials, what skill did you acquire in the 90s that you no longer use?"
Balancing a Checkbook
"I was taught how to balance a checkbook. I remember learning how to do it and thinking there must be a better way."
- no_onion_no_cry
Navigating the Dewey Decimal System
"I was in a new library recently. This is when I found out that not every library still uses Dewey decimal. They were using the library of the Congreve system. Totally different."
- bobjkelly
The Ones Who Get It, Get It
"Be kind. Rewind."
- spaghettibeans
Computer Knowledge Taking Up Memory
"I'm late Gen-X but I have a LOT of computer knowledge that is absolutely obsolete. BIOS and DOS interrupts, actually having to limit memory usage, storing booleans in actual bits rather than a whole byte, Mode 0x13 graphics, ANSI escape codes, all kinds of junk."
- faceeatingleopard
Making Friends
"I mean, really, when do you get the opportunity? I'm at home, or I'm at work. When I'm at work, I'm working from home, and when I'm at home, I'm at home. There's nowhere to go to have a chance to make friends."
I'm not religious, so I don't have a church as a third place. I don't really drink, so that rules out the bar like my grandad might have done. I'm third shift, so even most evening classes or clubs I might want to participate in are ruled out."
"I don't really consider myself an introvert, but the fact is there's just no chance to meet people to make friends anymore."
- BasiliskXVIII
Knowing VHS Tapes Inside and Out
"No joke, I used to be able to tell the grade and wear of VHS tape by smell. I was part of an anime club that had a lot of tapes being traded back and forth, and I developed it simply from observation."
"I now describe this as The World's Most Useless Superpower."
- worldofcrap80
Communicating via Fax
"Knowing how to send a fax. I have not needed to do so in forever."
- i-need-blinker-fluid
Using a Typewriter
"I learned how to type on a typewriter in '94, and before the typewriter, my grandma had me practice typing exercises on a cardboard box with a QWERTY keyboard layout printed on top. I had to be able to 'type' without looking before I could get the actual typewriter."
"I can type ~130wpm (words per minute) with near total accuracy to this day though, so it did end up being a skill I put to use."
- b***h-cassidy
Sudden Career Change
"I started training to be a travel agent. That career disappeared in about three years."
- jackatman
Living Those Commercial Minutes to the Fullest
"Going to the loo and grabbing a bite to eat in the time that an advert lasts and making it back to my seat just before it starts."
- can_we_just
"Related, the skill required to vault over the furniture with your plate of nachos as your sibling yells, 'IT'S BACK OOOON!'"
- latenightneophyte
Reciting Favorite Episodes
"I watched an hour of 'The Simpsons' almost every day since it played twice on my local channel."
"We had so much less access to media than kids do now. No kid will EVER know the lines to 'Ace Ventura 2: When Nature Calls' as well as I did."
- ghloperr
Navigating Paper Maps
"Planning routes using a map. I used to buy an Atlas before a road trip and plan out the routes to take, highlighting them as I went. Now I just say, 'Hey Google, take me to ____,' and off we go."
- isisis
Gathering Those Top-40 Songs
"Recording songs from the radio, but no matter how careful you were, a third of the songs had the DJ talking over the intro dedicating the song to someone or repeating some random caller's apology to his beloved HS girlfriend."
"The 1982 KFOX top 40, 'Here's to you, Jessica,' overlay by the DJ will always be associated with that particular song even more strongly than the most powerful commercial jingles."
- Batherick
Using Encyclopedias for Research
"I had a massive history paper to write and I needed the internet and/or library to research. We had dial-up and anyone alive then knows how much it sucked and was more frustrating than helpful."
"Dad wasn't home and my stepmom didn't feel like taking me to the library for reasons I'm sure are still worthless, so she told me to use the encyclopedia set we had at home."
"The problem was they were published in 1959. I told her they were useless, but she insisted that 'history doesn't change.'"
"So I asked her to look up the moon landing."
"I was grounded for two weeks and still didn't get to go to the library."
- pourthebubbly
An Abundance of Worthless Knowledge
"I am fully capable of writing in cursive, using a card catalog, driving a manual shift car, starting a two-stroke motor, modifying an autoexec.bat file, reading a paper map and navigating with a compass, navigating with a VOR, among others and I haven't done any of those things for a very long time."
- Leucippus1
Not only did this thread bring back so many memories from childhood, but it felt bittersweet to think about all the things we learned that we can't really use anymore.
Fortunately, some of these skills might still randomly come up, like using a physical map when in an area with no reception.
As much as the most ambitious will hate to admit this, it's literally impossible for a person to learn everything in the world there is to know in one lifetime.
But arguably, there are some basics that each of us should know, at least by the time we're in our adult years.
So much so, it might be embarrassing enough for a person to keep what they haven't learned a secret from others.
But Redditor StationaryLover_ forced everyone to bare their souls when they asked:
"What's something that you've never learned to do?"
Table and House Etiquette
"I never learned how to use chopsticks. Every time I go out to Asian restaurants, I pray they have forks already at the table."
"Sometimes when I ask, they bring me a fork with no problem. One time they brought me the training tool they let 5-year-olds use on the chopsticks, all while the staff and my friends were laughing. Another time our waitress was gone for like ten minutes and when she finally came back, she had a tiny plastic fork she must have fished out from the back. Literally did not have forks."
"If they're the ones where you have to break them apart, then sometimes I'll keep them together and pull them apart slightly to pick up the food, so I don't have to deal with the embarrassment."
- jaj488
"I don't know how to properly clean a house. I admittedly grew up spoiled. We had a live-in housekeeper who would clean daily, and so as a kid and teenager, I never had to do chores like cleaning a bathroom or kitchen."
"Now, as an adult who can't really afford a housekeeper, but who has a husband, three kids, and two dogs, and who doesn't want to live in a trash heap, I'm at a loss."
"I diligently try to clean things, but I never know exactly how often, or how long to clean them. It also seems like an insane amount of effort when the same floor that I sweep and mopped today will be dirty again tomorrow!"
"I do laundry and dishes EVERY DAY and I'm not a dirty person, but cleaning house is just something I've never truly learned to do."
- smartypants333
Why Are Social Cues So Hard?
"Basic socializing. It's all a mystery to me, and I'm in my 30s."
- normalguy_AMA
"Confession: I have no idea how to flirt."
- EyeArDum
"I can't figure out how to make friendships last."
"Or find something truly worth doing."
"Or truly and deeply care about something or someone."
- DerpeyBloke
"How to actually make friends as an adult."
"I left school at 16/17 (normal in the UK), joined the military, and spent my second and third year in the job getting severely bullied by one of my seniors (in rank) who I initially considered a friend."
"I haven't really trusted any 'adults' (I'm 21 currently) in friendships since all of that kicked off. Lord knows that I try, but I don't think I'll be able to truly trust anybody for any time soon."
"If you ever see the signs of somebody getting bullied, please step in and do what you can to make it stop. It literally ruins lives."
- Nomad_JM
"I'm awful at conversations in general. I can't start them for s**t and if someone suddenly starts one with me, eight times out of ten, I will be hella awkward and not know what to say. Causing them to leave."
"This has caused me to become a loner over the years and most people seem to either forget I exist or proclaim that I'm an introvert if they remember my existence (some people even started a rumor that I was autistic..)."
"But the truth is I love social interaction. I want nothing more than to be 'the life of the party.' I want to be that guy that everyone loves talking to. I see these groups of people laughing and having a good time as I walk to my car so I can go home and sit in my dark lonely room by myself yet again."
"Oftentimes I wonder... just how nice is it to have friends?"
"I wish I could just be more confident and know what to say."
- Space_Cheese223
Managing Emotions Can Be Just as Hard
"I have no idea how to express anger and frustration in healthy, constructive ways. But I'm working on it."
- patriciodelosmuertos
"The hardest part about being angry and frustrated is figuring out why the s**tty f**king thing that just went wrong for no godd**n reason happened. I mean, I did it exactly as the instructions said and it's not f**king working."
"JESUS CH**ST! I've tried 10 times and it's just not happening. This is bulls**t!"
- myonkin
"I don't know how to deal with confrontation. My dad had anger issues when I was growing up and he would scream at us. It was terrifying and now as an adult, I don't know how to handle arguments with anyone. I just get so scared and anxious."
- Rattus_Domestica
"My mom was extremely angry and screamy growing up and now I have trouble getting into an argument without losing my temper."
"I don't lash out physically and I do my best not to verbally, but a mix of a certain tone and a raised voice just puts my fight or flight at an instant ten. I'm working on it but it's so embarrassing."
- Blizzard_lizard19
It's Not Just Hard for Elementary School Kids
"I never learned to tie my shoes not using bunny ears."
"Do not give me that rabbit hole nonsense. It makes no sense. I'll die this way."
- TriFeminist
"I remember getting laughed at when I was younger for tying two loops together, but my thought at the time was who the f**k cares how you tie them. Now I just hate tying shoes altogether and go with slip-on shoes whenever possible."
- Goldblooded1981
Hobbies Have a Learning Curve, Too
"I haven't learned how to play a musical instrument."
"I have a bass guitar but I'm just not understanding it."
- coryhill66
"I can't ride a bike. It's shocking to people every time it comes up."
"It just never really came up as a kid so I never got a bike. Never learned. But I knew I couldn't be the only one."
- Hydrosimian
"I want to know how to draw."
"I really wanted to be an artist, but life pushed me in another direction. I still want to draw, even professionally one day, but I have no teacher and I'm extremely poor. When I was eightish, I used to glue the tiny bit of pencil lead, back onto another piece so I could use it. Didn't have paper, so I used to dumpster dive for sheets that weren't spoiled."
"I'm poor still, but I'm MUCH better off. I've actually found a stash of unused art stuff my mom had, so here's my starting point! I'm going to try and draw one object a day, anything I see."
- tripperfunster
"I've always wanted to learn how to write. I write a lot for school and work, but d**n, when I read other people's works, I'm constantly astounded."
- AmIGoingToCollege
And Don't Get Us Started on Learning or Maintaining Another Language
"I was really good at writing and speaking French back in school. I had aspirations to become fluent in the language and never really followed through on those aspirations. Now I barely remember how to construct a sentence."
- Asunder99
"I did French for three years at school and it was the one subject I ever struggled with. I feel if we were given the chance to study Spanish instead, I may have been more inclined to put the effort in (being from the UK, holidays to Spain are very common)."
- IanRCarter
"I still can't roll my R's."
- potatoe_peaches
​"It's hard to learn a new language. I have tried multiple times and ways but can't seem to stick with it, which sucks because I would love to be able to speak fluently in a second language."
- cid_highwind_7
While we obviously can't know everything there is to know in one lifetime, it's still refreshing to see that we're not alone in the skills we haven't mastered.
Especially when we think it's such a big deal to not know something like a second language or how to ride a bike, at least we know there are other people out there, still living their lives with that skill.
It can be quite a challenge to find a person with everything you're looking for in a potential partner.

So we settle for less than everything and go with a the person who have a few certain things.
Sometimes a person can have that little extra "something" we didn't know we liked.
"Something" can tip the scales in a new direction.
Perhaps a handy skill we didn't know we'd find appealing.
That's why musicians are so popular.
Redditor hearsdemons wanted to compare notes on that little extra something that can make a possible lover that much more enticing.
So they asked:
"Women of Reddit, what skill or talent makes a man more attractive?"
Communication.
Why is that so arduous?
Be a communicator.
Calm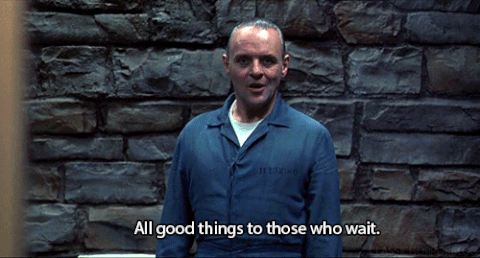 robert eggers patience GIF
Giphy
"Patience. It's so annoying to be around someone who throws a fit over every little inconvenience throughout the day."
prettygirl717
X
"Any skill honestly. But mostly intellectual curiosity to keep figuring out stuff and trying new things. If you learned X in high school and that's your party trick now but you never learned a new hobby, maybe to fix stuff, do anything new, then it wears thin fast. Anything. Do you cook, hike, know a lot about cricket? Hunt, fish? Cars, planes, boats? Music, movies? Opera? I'm always interested in somebody that can teach me something new. But it does get boring if they just rehash the same stuff and milk it for 20 years."
reveal23414
Serve it Up
"A good cook. I love cooking and am good at it, which guys typically like, but I appreciate when a guy wants to cook for me instead for a change. It's attractive when they know their way around a kitchen and have confidence in their culinary skills without my help!"
Mediocre-End2187
"I love to cook but I once dated a very high-level chef who worked for Joël Robuchon/Four Seasons. I made her a simple chicken and rice dinner one night and she destroyed me with constructive criticism. I appreciated it but dating her was so intimidating when it came to anything food related. Tiny little Vietnamese bad@ss. I miss her."
superboringfellow
Easy to be around...
"Kindness. Genuine kindness."
Tulikettuja
"This. My partner was a kind coworker, he brought us all thoughtful little gifts one year and then after we started hooking up, he was very sweet to my elderly cat and now that we live together, he is an excellent stepfather to my two spoiled little dogs."
"We cry together when things are sad. His desire to be kind has enabled us to have difficult conversations and learn to not be on the defense when we disagree. He makes me coffee on weekends when we wake up at the same time. Kindness is the most important quality."
SuperRadPsammead
How witty...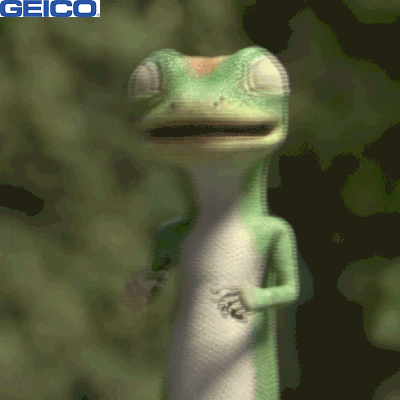 Comedy Laughing GIF by GEICO
Giphy
"A sense of humor, but it must be paired with a talent for reading the room."
doublestitch
"Humor + reading the room have to go together. 'Saying what everybody is thinking' is only funny in the appropriate moment."
StandardFront7922
Comedy and a good laugh go a long way.
Hearing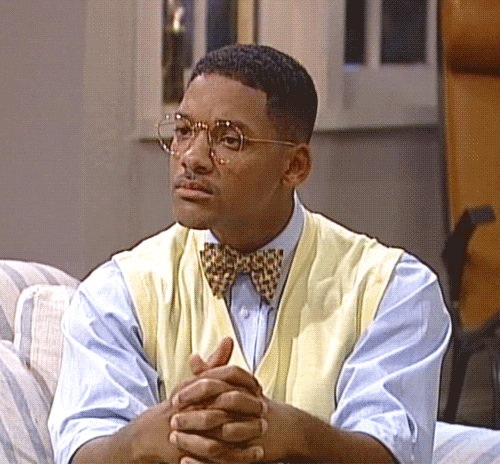 tell me more will smith GIF
Giphy
"Listening."
misty614
"Not only listening, but follow through afterward!"
casandrine
Relax Yo...
"Staying calm. Men which stay calm almost 24/7 have such an attractive skill. I can't really discribe why but it is really attractive to me."
Annikuh
"I was on a date and got a flat tire from a pot hole in a parking lot. I simply changed it and went on with the date. After, she turn me down for another date because she didn't like that I was so calm about the blown tire. Pretty sure I dodged a bullet with that one."
DoctFaustus
Act like it...
"This isn't a skill or talent, it's a trait. Being generally nice to those around you and not hurting those around you just to 'be a man.' If acting manly means abuse, I don't want to marry them."
Buzzing_Bee13
"I will say, I don't think I'm that nice. But in my defense I think I'm very nice to nice people. Its so rare to find a genuinely nice person. It brings so much energy being around a nice person. I will defend them with ferocity if people ever make fun of them or give them a hard time. Gotta preserve their niceness as long as possible."
mkostinas
Awareness
"The ability to genuinely apologize. Not a mumbled '…sorry' or a defensive 'I'm sorry jeez what do you want?' but a true heartfelt apology that lets me know you understand what happened, are taking my feelings seriously, and will actually follow through with doing better next time. Too often 'sorry' sounds more like 'What do I have to say to get this conversation to end.'"
casandrine
Whatever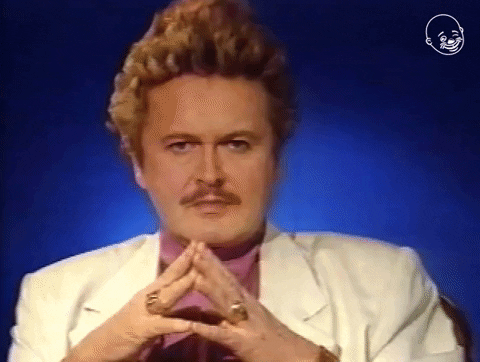 Found Footage Video GIF by Eternal Family
Giphy
"Anything really. I just love watching people do something they love and are passionate about. It is attractive when a man has a passion and talks about it."
SleepyDreamer16
Can you imagine one person encompassing of all these? Oh my...
What skills would you add to this list? Let us know in the comments.
We are all full of surprises.
We have talents we hide.
And some we are completely unaware of.
Can you open any bottle of pickles?

I can.
Useless, but once and every once in a while... life-affirming.
Redditor Middle_Ad_2619 wanted everyone to share about the things they do that make no difference in the world. They asked:
"What is a useless skill that you have?"
I can tell...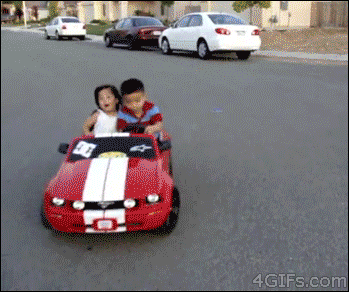 driving fast and furious GIF
Giphy
"Identifying cars' make/model by their headlights at night."
sharksnrec
"Pre 2020s Mustangs look like big spiders with all their lights. I recognize a handful of them, but not all. Tail lights at also fun."
IcePhoenix18
Waves
"I can do a wave with my eyebrows."
Kith-Kath
"Me too, and I can move them separately of each other and separately of my ears, which I can also wiggle with."
cainhurstcat
"I used to be able to do that... was about the only interesting thing about me, until I wrecked my moped and tore a muscle or nerve or something and it took 6 months for any movement, but now it's just enough to passably get emotion across."
PrinceDusk
World's Best
"Competitive Minesweeper. Was 15th in the world at one point."
SaltyPretzel97
"Back in college I had a friend who played minesweeper to relax. Just clicking at a screen. She'd been doing it for a decade. The speed at which she was playing was genuinely mind blowing. Like constant clicking at about 3-5 clicks per second. And all on purpose, winning a ton of games."
PM-ME-UNICORN-BUTTS
Characters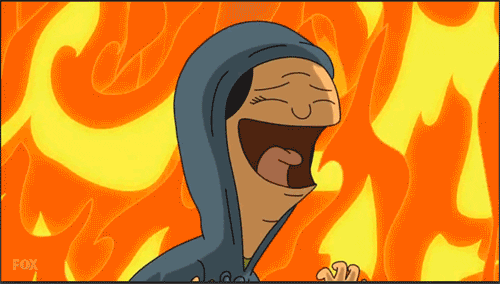 Fox Tv Fire GIF by Bob's Burgers
Giphy
"I do a really good impression of Teddy from Bob's Burgers."
boyvsfood2
"I can do Kermit, Bobby of Bobby's World, and Gollum. Possibly others, I dunno."
vercertorix
Well that is all entertaining. Profitable? Who knows...
Shake It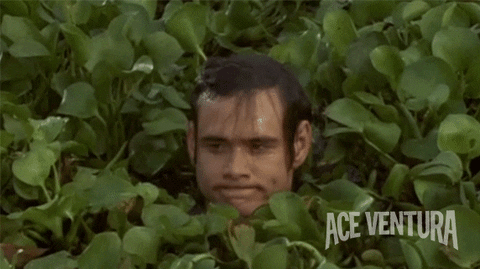 awkward jim carrey GIF
Giphy
"I can wiggle my ears."
sparklingshanaya
QUAAAAAACK!
"I can play a blade of grass."
CaptianRed
"That reminds me when I was very young. I went camping and met a dude that said he could make a duck call from just 1 acorn. So i brought him one and he squeezed it and told me to get close. He took a deep breath and screamed, 'QUAAAAAACK!' Safe to say i never talk to random strangers when im out in the wilderness."
Elixr-z
Scales
"I've worked in a deli most of my life. I can weigh things in grams eerily accurately with just my hands. Some customers get pretty kind blown."
Origin_Of_Ebot
"I have a, uh, similar skill, because I've done so many autopsies that I can almost always guess the weight of any human organ within about ten grams. Don't really get to perform for many people but I get a hell of a lot of satisfaction when the heart weighs EXACTLY what I knew it would."
totally0real0account
WTF?!?!
"I can send and receive morse code at 65+ words per minute. Completely pointless skill."
008mantis
"Pointless?!?! That is f**king amazing my friend!!"

davvaz62
"That's amazing, I've never learned morse code nor have I spent the time to get so good at it."
TheGalacticPenguin
Woof...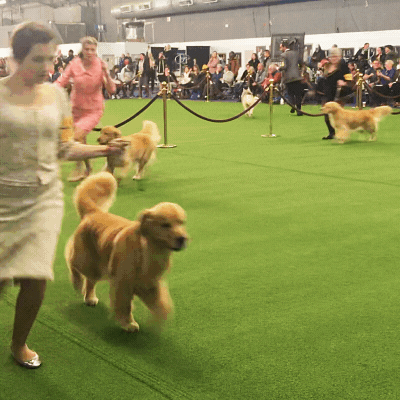 dog show GIF by Westminster Kennel Club
Giphy
"Not me but my mum can name literally any dog breed you show her."
majesticles0
Random
"I know a lot of random things about animals. Both extinct and living."
TigBitties42069
"Tapirs have four toes on each front foot and three toes on each rear foot. But every tapir I've seen makes only two-toed rear footprints because the third toe grows too far up their hamstring to touch the ground."
onmyknees4anyone
Limbs
"I can lick elbows."
shadyfortheshade
"God i remember a kid in band would lick other peoples elbows. He would do it to one person specifically and the guy would never know unless we told him."
ChubbsthePenguin
"Same. No one believes me until I show them lol."
alwayssummer90

Threshold
"Ability to sneeze with 118 decibels measured. 120 is already threshold of pain as an interesting fact."
KerbalEnginner
"I have a loud sneeze too but not sure if it's this loud! My Dad's was even louder and it runs in the family. Does your loud sneeze run in the fam too?"
Wolkenflieger
"Sure does, I adopted my late grandfather's technique and my sneeze can be heard all over the village where I live.
If you want to measure it get a sound meter app on the phone."
KerbalEnginner
Where?
"I can always find the most in-the-way place near anyone who is busy."
themattboard
"I've always had this curse. When I was like 10 we rented a dune buggy. It was one with a pull start motor and it would occasionally die. About 30 minutes in it died so my dad and I got out to start it."
"Not paying attention I stood behind my dads right side as he yanked hard to start it. His elbow smacked me square in the head (I was luckily wearing a helmet) and sent me flying. I got up and moved to the other side of my dad not knowing he had switched arms. Again, he yanked as hard as he could and his elbow launched me back again. I just stayed on the ground until it was started after that."
WantedDadorAlive
Yuck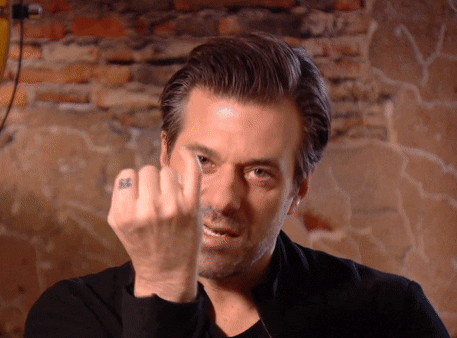 Giphy
"I can bend my pinky down to my palm without all my other fingers coming with it."
dynnk
Whipped
"I'm extraordinarily good at towel whipping. Made someone bleed once."
Thomasgraham76
"This is something that everyone in my family has advanced skill in. We love getting in playful towel wars. I have never found a girlfriend who wanted to do this with me despite always wishing I would. My mom and uncle will go at it until they are both bleeding and look like they were in a paintball fight."
PaticusGnome
Vibrations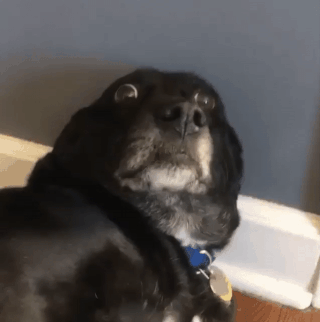 Scared Dog GIF
Giphy
"I can vibrate my eyes back and forth."
probono_deeeeeeeeeee
"Me too. It looks like the cheap earthquake effect from TV shows from my point of view, when I do it."
Meranio
Twirl Special
"Twirling, flipping, and spinning writing utensils. Like, really intricate s**t, effortlessly. A skill built up with hours and hours of fidgeting. Seems to impress a lot of people, apparently. Gets plenty of compliments."
DocFishFight
"Pretty much anytime I've held a pencil or pen, I've tried to twirl it like Boris in Goldeneye, ever since the movie came out. I still can't do it, so respect to you."
MikeMcAwesome91
Well these skills may not be a career, but what great party conversation starters.