What is normal anyway?

We all have behaviors and quirks that some may look at with a furrowed brow, but they just don't get the genius.
And besides, all the other cool kids are doing it.
Aren't they?
Redditor Shlegnog wanted to see who would fess up about some qualities we possess. So they asked:
"What's something that you do that you're pretty sure is normal, but you don't know for sure?"
I talk to myself to go to sleep. It's soothing. Anyone else?
Pockets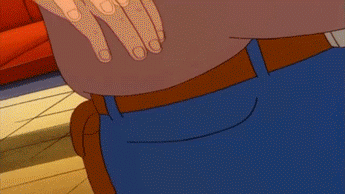 Animated GIF
Giphy
"Putting my hands on my pockets where I keep my phone/wallet when I closely pass by someone, just in case they may be a pickpocket."
TheYeti4815162342
Wiped
"That one dude yesterday and elsewhere on reddit posted that he only wiped once after pooping and was certain that he didn't need more than one wipe to get the job done. I definitely use multiple wipes until the tissue is clean... but now I'm questioning if there are secretly a bunch of (literal) nasty-a** people out there."
SmokeGSU
Keep Dreaming
"I daydream constantly. I'll sit there and be imagining I'm the hero of some story, or I just won a billion dollars and how I'm spending it. I just have an imagination I get lost in when nothing is happening. It's so easy to get lost when you have an extremely vivid imagination. Sometimes I think it's childish, but then I realize it's honestly just a relaxing habit that maybe some adults are too stressed to be able to practice."
__________lIllIl
Mind Reader
"If I'm out in public (grocery store, school pick up line, doc office, etc), I'll have a quick thought of 'I wonder if anyone is reading my mind right now. Quick! Don't think of anything weird!' and then I proceed to automatically start thinking of weird s**t or trying to tell this imaginary mind reader that I'm totally not a weird person or side-eyeing people that I see."
ArtsySAHM
Conversations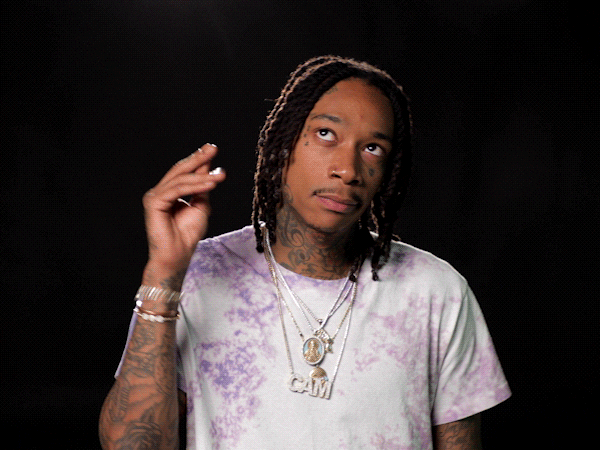 Talking Blah Blah Blah GIF by Wiz Khalifa
Giphy
"Having imaginary conversations with people, that I know will never actually happen in real life."
Bulgasauri
Conversations with others who aren't there. That is a popular one.
LOUDER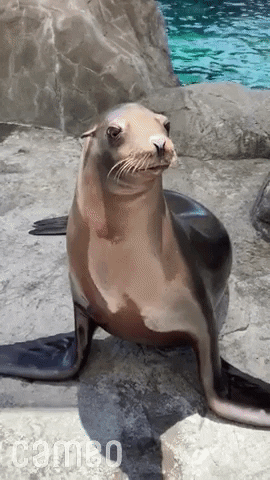 Sea Lion Reaction GIF by Cameo
Giphy
"Whenever I haven't talked to a person for a couple of hours, I just say something out loud to test if my voice still exists."
Flux-bite
Popping In...
"Horrible intrusive thoughts. They pop in without warning, and without trigger. It's usually the standard 'what if I drove off the side of this bridge' or 'I bet it would hurt to stab myself with this thing' but they can even be worse: I was washing dishes yesterday."
"My wife was heading to our bedroom to pick something up. For some reason, I imagined her grabbing my gun and blowing her brains out. It really upset me. I had to pull her aside and give her a big hug, and I explained to her what happened, to where she reminded me 'I can't even load the f**king thing.' Do ya'll do s**t like this?"
GeauxAllDay
Guzzle
"The amount of water I can consume. I know they say you should drink when you are thirsty, but I can be thirsty a lot, especially during warm weather / summer days. I can easily drink 100oz (or about 3L) of water a day."
Jim105
"I drink so much water. I swear it's easily a gallon per day if I have water by me the whole day. It's funny too because everyone in my social circle hates water and almost never drink it and I just don't understand how that's even possible. Water is amazing!"
SimplyComplexd
Creeping in
"Against my will, my mind will imagine horrific scenarios wherein some tragic death scene of a loved one plays out. It used to be my doggies, but now that I'm a mom, I imagine *my* death, because that would be tragic to my kid (and maybe I just can't imagine my own kid's death, thankfully!). It's f**ked up and its gotten better generally, but when I'm stressed out, it'll creep back in."
epigenie_986
Name that Tune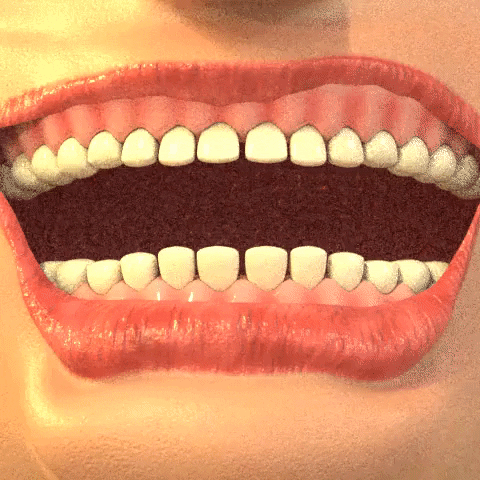 Happy Dance GIF by benjamin lemoine
Giphy
"If I have a song stuck in my head I often click my teeth to the drum beat. When my wife notices me doing it she asks me what the song is."
CornerMoon
We're all gifted. Feel no shame people. That is all.
Want to "know" more?
Sign up for the Knowable newsletter here.
Never miss another big, odd, funny or heartbreaking moment again.

Keep reading...
Show less
There's a commonly held belief that it takes 10,000 hours of practice or experience to really get good at something.
It's a false fact that's been debunked countless times, but the basic idea - that time, commitment, and effort will help you improve your skills - is a solid one.
Except that takes SO LOOOOOOOOONG. Can't we get a montage or something?
Reddit user Iron-Wall asked:

"If you could wake up tomorrow and be automatically granted 10,000 hours of experience in any skill of your choice, which would it be?"
Reddit had a lot to say on this one. Turns out, there's a lot people who want to learn but finding an hour here and there, much less ten thousand of them, is almost impossible.
Surprise!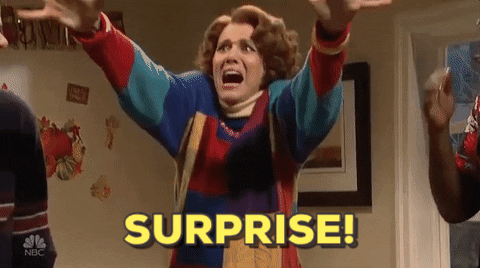 Kristen Wiig Snl GIF by Saturday Night Live
Giphy
"Piano. I want to be the kind of person to sit at a public piano and surprise people."
- FreedTMG
"I remember back to my days of in-school detention, there was another kid who was in there quite frequently who would sneak out and go play the piano in the other room. He was extremely talented."
"I think I overheard that he didn't know exactly how to read sheet music, but he'd memorized the songs he played. It was all classical music from the greats."
"Looking at him you would have never guessed, he looked like he should have been in detention."
"The teachers eventually knew where he would be if he was missing from his table and they would let it slide. They finally made him a deal to get all his assignments done and he could go play the piano."
"It was easier than trying to keep him in his seat."
- thedriftlessdrifter
The Split
"Speaking foreign languages."
- vyletteriot
"I would split it evenly between Mandarin and Spanish."
"Being semi-proficient in both of those languages as well as being proficient in English would mean that I would be capable of talking to almost everybody on the planet."
- AmNotSatan
"Split it 60:40 or even 70:30 in favor of Mandarin if you want to his similar proficiency in each - assuming you don't already speak Cantonese or something."
- ViolaNguyen
"According to Google, it takes about 2200 hours to learn Mandarin vs 600 to learn Spanish, so definitely favor the Mandarin here."
- Kaylagoodie
Walk In The Woods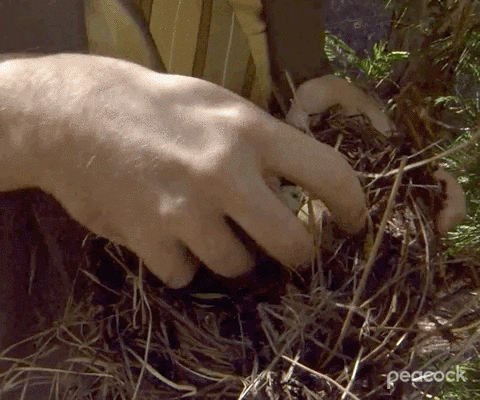 Camping Season 4 GIF by The Office
Giphy
"Foraging."
"I want to walk into any woods and immediately know exactly what plant I'm looking at, it's uses, medicinal purposes, everything."
- CrazedMuffinz
"I was just talking about this the other day! Great answer!!"
- urmama22
"Currently staying at a hotel and got a lil sunburn by the pool."
"I found an aloe plant by the vending machines, broke off a leaf, split it in half, and rubbed on my burns for some sweet relief."
"Felt like a part of nature."
- Thinkwronger12
Handy
"Handyman skills."
"I need to rebuild my rotting deck and replace some plumbing that is guaranteed to fail structurally. Plus I could do some light work on the weekends for some extra cash."
- BronzeAgeTea
"This is also one of the best ways to save money!"
"Being able to do everything from fix a dryer drum to replacing brake fluid will instantly save thousands of dollars per year."
"And these are skills which are not overly taxing on your time or energy once you know how to do it. They are just frustratingly hard when you first start learning, and often, due to mistakes, more expensive when you are learning."
- Qubeye
Sharpening This Skill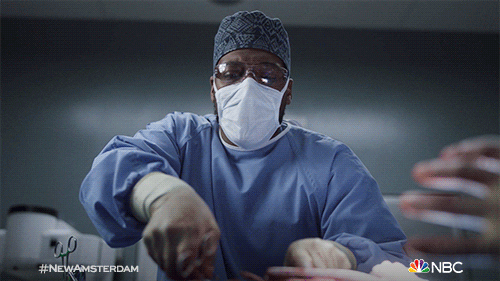 New Amsterdam Surgery GIF by NBC
Giphy
"My actual job. Surgery. Because you can never have enough experience."
"The second I feel like I've gotten enough experience will be the second I lose my humility. I can always get better at this and I won't ever stop trying to sharpen this skill."
- hiyer2
Heard
"Origami: and every time someone came to me with their problems I would start by saying something seemingly profound like: 'ya know, life is a lot like origami...' "
"and they I would fold the ever-loving sh*t out of a piece of paper while basically repeating the person's problem back to them."
"They would then walk away feeling heard and one finely hand folded frog richer."
- somewhatclevr
Ulterior Motive Mechanic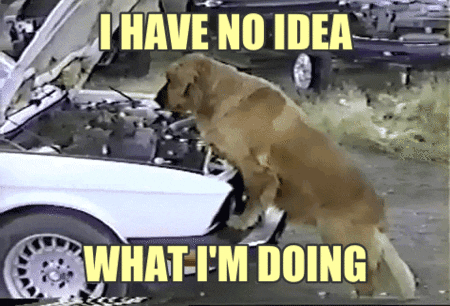 Dog I Have No Idea What Im Doing GIF
Giphy
"Automotive Mechanics."
"For my area they're a dying breed, plus that's what I've always wanted to do."
"And there may be a cute guy that needs a few things done on his car. 😅 Free repairs AND he gets a free dinner if he lets me take him out? How could he resist?"
- purplesheepy
Cut Off From The Culture
"Speaking Korean."
"I was an infant during a time when it was pretty common for the relevant professionals in some regions to tell ESL parents not to speak their mother tongue to their kids at home ("it'll lead to an accent" "they'll have problems integrating" "other kids will make fun of them"), etc."
"So I grew up monolingual and then had no one around me to practice with or help me once I was old enough to be interested in learning."
"As a result, I was effectively cut off from my family and my mother's culture."
- enbymaybeWIGA
"I feel the same regarding the Korean."
"I had no interest when I was younger to learn, but now that I'm older and have in laws who are Korean and aging parents, I made it my goal to start learning at home through YouTube and free pdf workbooks."
"Not too late to start!"
- applefuzz
It's Hard To Suck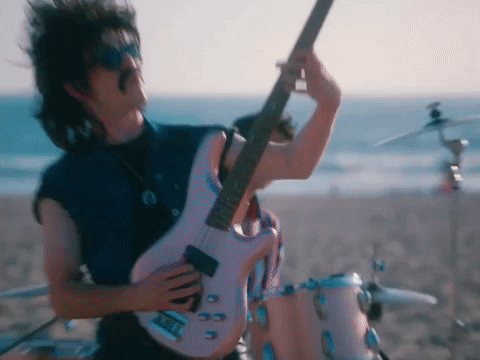 Guitar Rockstar GIF by Wallows
Giphy
"Guitar."
"Just started playing and committing at least 30 min a day. It's so hard to suck at something, but I want my kids to see me stick to something and develop a skill, that things just don't happen overnight for people."
"And it's super therapeutic."
- Blueskyz8
Ideas Die Swiftly
"Carpentry for sure. Not even close."
"Owning a home fills me with all sorts of cool ideas. Decks, additions, shelves, tables, the list goes on and on."
"Then I say 'I'll just do it myself!' and become completely overwhelmed. Then I get quotes from contractors and the ideas swiftly die."
"Doing it yourself is literally half the price. You just need the know-how and some tools."

- Rotanikleb
"I feel this in my soul."
"I could do it myself, but with what time, what tools, what money?"
"Oh, it costs how much for someone else to do it? I guess it's not getting done."
- dcux
"I've been a carpenter for 4 years and I would also choose carpentry lol. You can never stop learning new stuff."
- ImAPlebe
1 calendar year is 8,760 hours. So ten thousand hours is more than a year of time spent focused and concentrated on doing just one thing - not eating, sleeping, bathroom breaks, nada.

... Yeah, we'll take the montage or sleep learning.
Want to "know" more?

Sign up for the Knowable newsletter here.

Never miss another big, odd, funny or heartbreaking moment again.
Keep reading...
Show less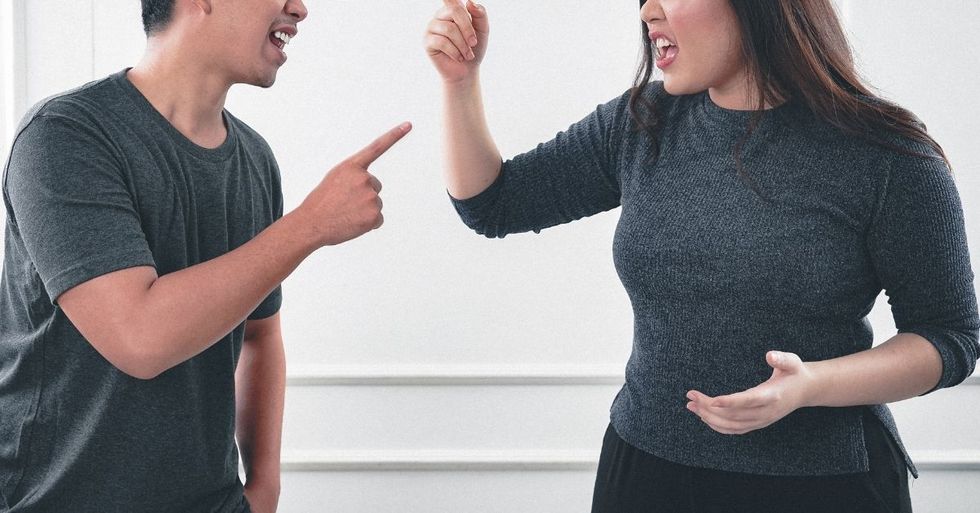 When a person perpetually dismisses the petty grievances of their spouse, they eventually reach a tipping point after there has been mounting resentment. That's what happened to a male Redditor, who touted himself as someone who is obsessed with cooking. He is married to a woman who is completely the opposite. When he ran out […]
More
I admire musicians. Pianists, guitarists, drummers, violinists, and every other instrumentalist deserves to make a decent living for doing what they love.
After all, they've dedicated years of practice to get to where they are.
While creating music is a specific skill set, however, not everyone is capable of doing it.
So it's confounding to think how some people can't do the most basic things, that aren't taught or learned, that others are perfectly capable of doing.

Curious to hear examples of this, Redditor RefrigeratorDry495 asked:

"What is an extremely common thing that others can do but you can't?"
It's cruel how the mind can seemingly play tricks. These are some mental capabilities envied by others.
Decisions, Decisions
"make up my fking mind."
– ITTrillionaire
Short Term Memory
"Remember what was said within the past 5 mins."
"ADHD isn't easy to deal with."
"I need to upgrade to AD4K."
– Draiko

Let's Focus
"I have a very hard time doing mentally taxing work with other people around. Lots of nights and weekends."
– patricksaurus
Now, Look Here
"Keep eye contact while speaking to someone."
– AidilAfham42
"Same here. I wish I knew how to fix this, maintaining eye contact with someone for more than a second or two is like holding my hand under hot running water, I can only do it for so long until I have to pull my hand away."
– LayClespool

The Mind Wanders
"Keep a hobby. Everyone I know has at least one hobby if not multiple. Sometimes a lifelong passion."
"Meanwhile I can't stick to one for more than two weeks."
– schwertfisch

The name of the game is: Let's Remember People's Names.
And You Are...
"Remember names."
– Ronotrow2
"I was told that when you get introduced, you use the name in the first 5 sentences talking with them."
"I tried that. Now they look at me as I am a weirdo and I still can't remember names."
– comicsnerd

Who Did What To Whom?
"I can watch 6 damn seasons of some show, and still won't be able to tell you any of the characters names."
– COMRADEBOOTSTRAP

The Anxiety
"Yep, same here."
"I dread people saying 'Aren't you going to introduce us'. No actually, I may have known these people for years, and could tell you all sorts of things about them, but to remember their names I'll need to go check my phone."
– carlovski99

Let's get physical. If you can.
Get Down
"Kneel comfortably, goddamn knees."
– craigmaddiehopsital
"I see people just sitting on their kneecaps and I'm like how."

– PRIC3L3SS1

Taking The Plunge
"Dive into water. It's not that I'm bad at it. It's that I just can't make myself do it."
– Molly_Michon

Fitting In
"Wear ear buds."
– extod2
"And here I thought my ears were just deformed or something. I see people walking around, doing activities, heck my teens do chores with them in. All the bending, jostling, turning of the head, and they stay in their ears. I can't move or they'll fall out."
"Hell, they'll fall out in a few minutes even without moving. I've tried several different kinds over the years, have concluded my ears are just not normal, and gave up on the earbud lifestyle."
– Fang_Jolima

Some People Just Have This Power
"Snap my fingers."
– sdsxnx

It seems most people are good at recognizing faces.
Even in a pandemic era where we are surrounded by masked faces out in public–where they are required or recommended–people seem to easily acknowledge others with their eyes and know exactly who they're seeing.
I'm not that person.
Friends I haven't seen in a while may recognize me when they bump into me, but I apparently have a puzzled look on my face as my brain tries to analyze their face.
After they identify themselves, I squint a little and then pull off an unimpressive performance, explaining to them how my mind was elsewhere at the moment they spotted me but I knew who they were all along. I never do. It's embarrassing.

It takes a while, but eventually, I come around.

Want to "know" more?
Sign up for the Knowable newsletter here.

Never miss another big, odd, funny or heartbreaking moment again.
Keep reading...
Show less
Computers are not everyone's strong suit. Generation z is now reaching adulthood, and they've had computers, smart phones, and iPads since birth.
For anyone in an older generation, this wasn't the case. Computers weren't even advertised for the home until the Superbowl of 1984, and even then it was priced at $2,500.
Come the turn of the 21st century, computers are a staple in the home, but the advancements in the last two decades have left some people scrambling to keep up. Things that might seem basic to some are shockingly uncommon to others.
Redditor Dark-Matter-7935 asked:

"What is a basic computer skill you were shocked some people don't have?"
Prepare to be blown away.
Double click.
"Not knowing what double click means."
- CCChic1
"Click... 3 seconds later click."
- kickinthesh*t
"Either they single click everything, or they double-click everything."
- colin_staples
Just read the screen.
"Reading! As a tech supporter I get the stupidest questions:"
"Client: There is a prompt here that says "your computer needs to reboot to finish installing updates. click here to restart" what does that mean?"
"Me: It means your computer installed updates and needs to reboot."
"Client: How do I do that?"
"Me: Click on the prompt to restart."
- osfast
"The longer you work in IT, the more you realize that people who say 'I'm not good with computers' actually mean that they can't be bothered to use a search bar...or even just f*cking read what's right in front of them."
- ur_boy
How to search the internet.
"You'd be surprised how many folk don't know what to type in to search engines to find what they're looking for."
- CliffPromise
"Don't tell them; this is my job security."
- MeticulousPlonker
"Yea forreal. Family/friends having tech problems? I google it. Customer asking me a question? 'Let me get that information for you' as I disappear behind the counter."
- AltruisticTrip
And how to search your computer.
"Been working in IT long enough to where people not having basic computer skills doesn't shock me anymore. But still, how do people never figure out that you can search for programs in the start menu?"
"'My Outlook is gone!'"
"Hits start and types Outlook."
"'Oh, there it is! How'd you find it?'"
- iamdougiescoffee
"The amount of people that can't function if there isn't a shortcut on their desktop is astounding."
- Rysilk
Changing the desktop background.
"My college roommate didn't know he could change his desktop background. He was blown away and went to show it to one of our other friends, who was also blown away because she didn't know you could change the background."
- MSFNinja
"I remember this exact same thing happening with a friend... in 1996. We all gathered around to marvel at her background being the block of trees with gold frames."
- Much_Difference
Finding the right cable for the job.
"Shape recognition. Does the end of the cable look like the hole in the machine? It's amazing how many people can't figure that out at work."
- Market0
"'I had to cut off some of the pins to make it fit...'"
- -Tesserex-
"Actually had this happen once with a 4G dongle. We told them to plug in their SIM card into it. They had a full size SIM and the dongle took full size cards. Instead they found the micro SD card slot on the dongle and literally cut their SIM card down to fit into that slot."
- CMDR_Bacon
Copy and paste.
"Copy and paste shortcuts."
- Joeyjackhammer
"I caught a coworker flipping back and forth between tabs while retyping a paragraph. When I showed her how to copy and paste, her response was 'I can't keep up with all this new technology.'"
"I am 38. She is 40."
- genghisKHANNNNN
"My dad is 73, wasn't at all computer literate, taught himself how to install Linux and definitely knows how to copy and paste."
"I think sometimes it's a choice to not learn stuff like that. Everyone has priorities, and it's perfectly fair if computer literacy isn't yours, but of course you won't 'keep up' if you choose not to try."
- RomanaOswin
A URL is not for Google.
"Not knowing how to enter a URL. I've tried to get people to enter a URL over the phone and they just put it in the Google search bar (usually after first going to google.com)."
- SkippyNordquist
"I'm always surprised how many business owners go to their own website by typing it in Google then clicking the link. Bookmark that sh*t at least!"
"I encounter this issue EVERY time I ask someone on the phone to 'Go to logmein123.com' and they inevitably then reply with 'which one do I click?' TYPE IT IN THE F***ING ADDRESS BAR!"
- shaunbowen
"Unless they're intentionally trying to make the business website rank higher in the search engine lol."
- ShadowMaker00
Refusing to believe their tech needs power.
"Them: My computer turns on, but my monitor doesn't show the picture!"
"Me: Is your monitor plugged in and connected to the back of your PC?"
"Them: No, I needed to use that outlet so I unplugged it."
- NinthOman
"I worked tech support for an ISP and we had a storefront where customers could bring devices in for config. Had a lady once bring a router in with no power supply. She was dumbfounded and almost irritated when I told her I couldn't work on it. She said 'Why does it need a power cord? It's wireless!'"
"Wanted to kill myself daily at that job."
- Khiraji
"My buddy has a customer come in and complain the phone they sold them died. The battery was just depleted, and the man was irate when told that he had to plug his phone in the charge it every day. He tried to get a discount because he was told it was wireless so he assumed it would just charge itself via magic cell signals or something, and then he complained that his 'old phone' never needed charging."
"I assume his old phone was just a corded home phone or something."
- _kvl_
With technology changing all the time, we may always need a tech support person to help us figure out what's going on.
Though, with more reliance on technology, we might need to better increase our computer literacy so everyone is on an even playing feild.
The hopefully our IT servicers won't want to pull their hair out with every client.
Want to "know" more? Never miss another big, odd, funny, or heartbreaking moment again. Sign up for the Knowable newsletter here.
Keep reading...
Show less