Every family has a black sheep or every family in its entirety are black sheep.
What is a "black sheep" anyway?
It used to mean a person who brought shame or embarrassment to a family, but it's more often used now to mean the member who is just very different from everyone else—sometimes in a good way.
Redditor Frozen_yoghurt123 asked:
"Who is the 'black sheep' of your family?"
I'm the black sheep or at least I'd like to think so.
Join me...
Scandal
"Probably my dad's cousin, who went to prison for murdering his lover's husband."
DW_555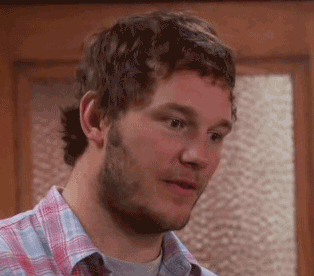 Oh My Wow GIF
Giphy
"biggest disappointment"
"My Dad. He is the only one of 6 siblings who wasn't a huge f**k up. And yet, before my Grandma died she stated that he was her 'biggest disappointment.' He is estranged from his surviving siblings... not by his choice. It honestly blows my mind."
Unfair_Biscotti2828
"Toxicity is often a group mindset thing; people don't want you to leave because they are dysfunctionally co-dependent on each other and need each other to justify their own shortcomings in life. A lot of the 'family loyalty' stuff is typically shouted loudest by those who are the least good idea to stay loyal towards."
Creative_Recover
The Dead
"My great uncle who stole my great grandfathers identity, stole a couple million dollars, and ran off. No one even knew he was alive until my great grandfathers funeral in 2009. No one has seen him since. My grandma started to cry because she honestly thought he was dead."
"Everyone else just kind of nodded on his direction and went on with the rest of the funeral. I just remember being very confused because I was 9 and I had never met this guy who my dad pulled me aside and told me he was my great uncle. It was a few years later that I got the full story."
valkyrieonaunicorn
"matriarch"
"According to my mean aunt, the 'matriarch' in her own mind, it's my twin brother because "he doesn't care about family now that he's a doctor." (He's a resident. Chief resident. He works ridiculous hours and spends the rest of the time recovering from work.)"
"According to my ex-MIL (who still counts because she's Son's grandma), it's me, for divorcing her son."
"According to everyone else, it's Mean Aunt. The rest of us are warm and caring and compassionate. We have our moments; all of us have been accidentally thoughtless or done something selfish once in a while, but we're not deliberately mean and snarky all the time."
insertcaffeine
Everybody
"My immediate family are the black sheep of the entire family."
DarthDregan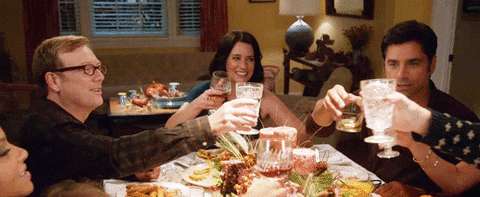 John Stamos Cheers GIF by Grandfathered
Giphy
Sounds like everyone has a little black sheep in them.
People Issues
"By now, my brother for cutting off everyone because he prefers his rude, selfish, paranoid, narcissist wife over all of us."
"My wife is the black sheep of her family in the sense that she's the only one who isn't a rude, selfish, paranoid narcissist."
Lvcivs2311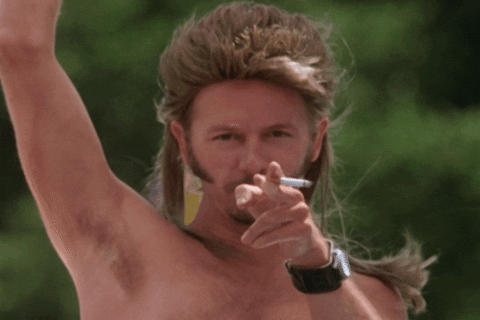 Joe Dirt Brother GIF
Giphy
So Dumb
"Me. My granddaddy told me 'I've only had the sheriff knock on my door two times in my 80 years, and both times he was looking for you! 'I did some dumb sh*t, caused a little trouble, burned a few bridges but always managed to stay out of jail. Partly because my sister has kept an attorney on retainer for me since I was 16."
This_Personality3731
Liar Liar
"My younger brother (2nd of 4) is a compulsive liar and it got him in a lot of little trouble as a teen, then he told his wife he graduated a big college when we're not even sure if he got his GED because he failed to graduate HS, went to some GED school and eventually just stopped going."
"IF he graduated college, he never mentioned he was going in the 4+ years it takes nor mention graduation or have a diploma. He's not a bad dude, but now family time is super awkward when he and his wife are talking about 'their' college team."
UniqueUsername82D
The NOT good girl...
"My aunt's daughter. She's been in jail for drugs, stolen money from my aunt and other family members to use on drugs and physically abused my aunt. My aunt has tried getting her help, but nothing has worked. She's just not a good person, and everyone in my family, except my aunt, doesn't want anything to do with her. I haven't seen her in 8 years now, and I'm happy about that."
Hello_Im_the_world
Maria?
"A former nun - my great aunt - left the religious life and got married. She called herself 'the black sheep of the family' because her habit was black."
Back2Bach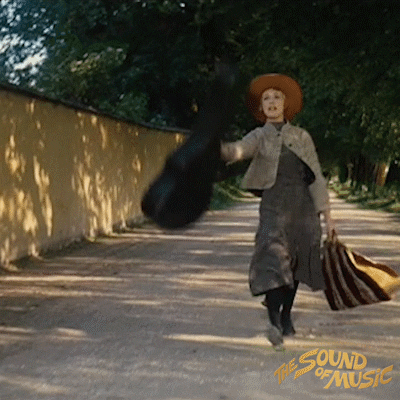 Excited Julie Andrews GIF by The Rodgers & Hammerstein Organization
Giphy
Well the black sheep sound like the most interesting family members.
Keep reading...
Show less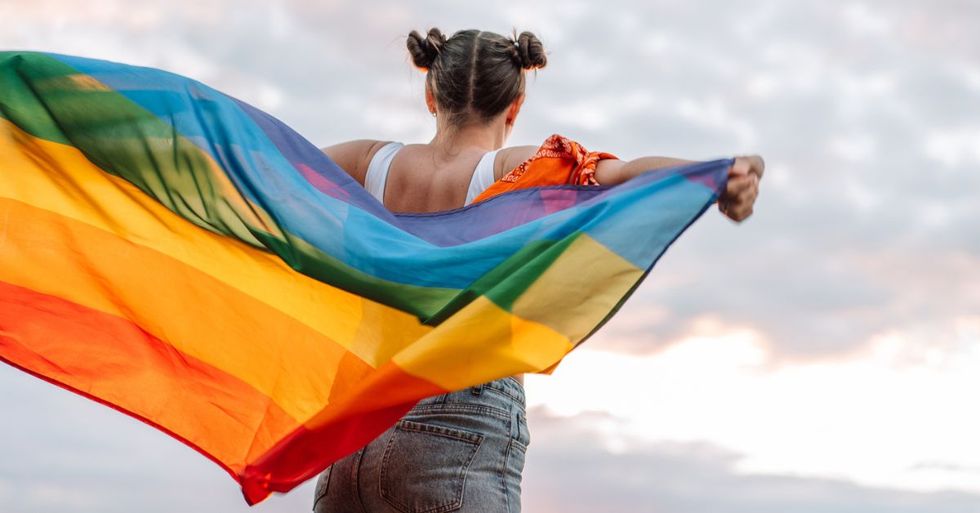 Having different sexualities in a marriage can be a lot of fun and beautiful. But everyone has to be on the same page. And if there is confusion, you have to be able to calmly speak about it. Otherwise it leads to trouble. Case in point… Redditor Kejryehe wanted to discuss his experience and get […]
More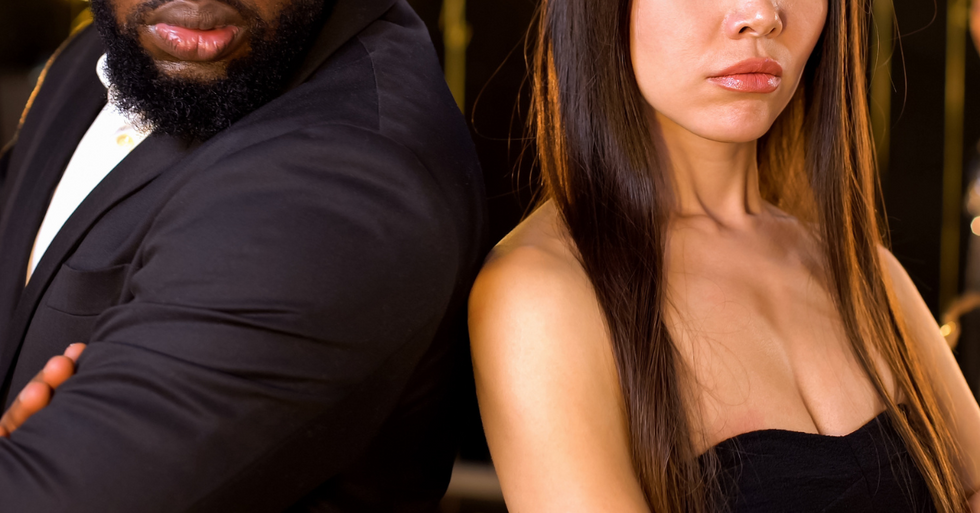 Forgiveness and honesty are foundational elements of any healthy relationship. The ability to be your genuine self with someone else and to have them embrace that transparency by matching it can be a beautiful thing. Unfortunately, honesty can also reveal hidden cruelty. What happens when you suddenly discover that the person who is about to […]
More
There are just some people who need a good, spiteful talking to.
The amount of poor behavior I witness on the daily is astonishing.
How are we like this in these modern times?
Instead of serving shame, we're serving justice for improper deeds.
Be a better human.
Redditor ValenFrost wanted to share what people need a little bit of bad spotlight. They asked:
"What do you think people actually deserve to be shamed for?"
I shame anyone who doesn't use a turn signal.
Gross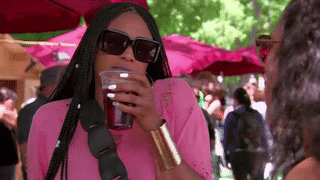 Basketball Wives Ugh GIF by VH1
Giphy
"Leaving pee on the toilet seat when you have guests."
EmeraldDouchebag69
Stay with the truth...
"Knowingly spreading lies about someone."
GolgiApparatus1
"My life was legitimately destroyed by someone knowingly spreading lies about me. I'd been in a new town just a few weeks. It's been almost 10 years and I still can't make friends and my kids still have issues with their friends being allowed to hang out with them over it. All over something that never happened."
pain1994
Don't Toss It
"Littering."
EveFluff
"I remember when I was a kid this guy in a 7/11 threw trash on the ground and another little girl looked at him and said 'you're littering' in that you're in trouble voice. And the guy just said something along the lines of 'I'm an adult, it's ok.'"
wanawanka
Nasty
"Entitled rudeness."
Tobybrent
"Ummmm so I've had a work training that I planned, for MONTHS, and we already had to move the training once because of an internal work crisis. The training was moved to today. It's in an hour."
"This morning alone, 4 people have asked me to move it and they've known the training date for months. It's so disrespectful. Moving the training from our previous date was a $500 fine, and if you can't make it, that's on you. Your poor planning does not constitute an emergency on my behalf."
KMKO926
First Be Better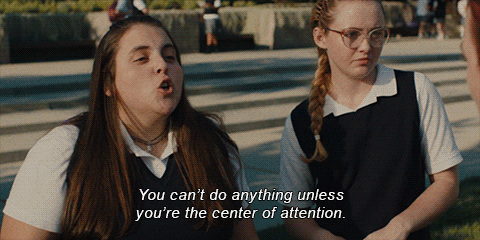 lady bird self centered GIF by A24
Giphy
"Selfishness that harms others."
5s-are-cool
"I think most of us do in some ways. Hopefully people might decide to try harder at minimizing the harm we do while surviving and entertaining ourselves and others."
5s-are-cool
Humans really need to be better.
Wait your turn...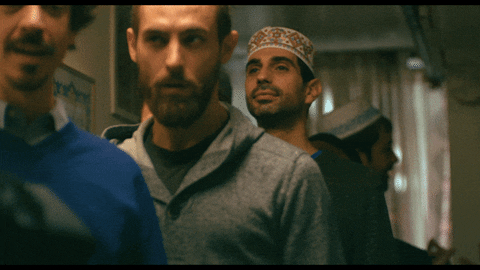 Looking On Line GIF by HULU
Giphy
"Trying to skip a line."
Tankisfreemason
"A lady came up to me once, asking to skip 30 people in line to buy a banana for her crying daughter at Disney, and I told her I can't speak for all 30 people behind me."
MrGurns
"Especially a traffic line where it is going one way and you get every other 15 vehicles behind that will go to the middle lane just cut in line to wait behind even more traffic."
SirGamer247
Not Always Right
"Being entitled and treating customer service workers badly."
potatopride999
"I work in a restaurant and my boss will argue with you and kick you out if you don't behave, downright telling people they are the worst people are so surprised every time they get told to leave after insulting a staff member."
Jesteress
"I dealt with this hard during the early days of the pandemic at Gamestop. When we got crappy no-mask customers when I was working with my friends, we would be rude right back and borderline harass them out of the store. The next several customers would always praise us for not taking s**t. Everyone hates crappy customers, including other customers."
Dr_prof_Luigi
Faults
"Finding the fault in others while ignoring the same fault in yourself."
idrinkkombucha
"An unfortunate truth is that a lot of adults stop emotionally maturing when they're still children. When we're kids, we can't really imagine that there are adults who are less mature than us, but it's actually depressingly common. Something stunts their ability to mature and then they're just stuck with the emotional maturity of a teenager."
"They develop physical skills just like everyone else, and seem to live successful lives. They have careers and homes and families. But they also can't connect with people on a deep level, lack the ability to introspect (so they can't handle any criticism of themselves), and they can't grow as people. It's very sad."
eggjacket
"what the hell dude?"
"Animal abusers."
rfantasy7
"I watched someone try to run over a cat with their car in the Walmart parking lot, like 3 times. It was 2 am and they were speeding and swerving trying to hit the cat. Poor thing was running away terrified. I got out of my car and shrugged at them like 'what the f**k dude?' and they drove off."
"Tried to give the cat food and be nice to it but it wouldn't come near, I think it's just going to be terrified forever."
"Edit: I don't understand it at all. I can at least conceptualize evil for the sake of personal gain, but what do you get from trying to murder a cat? It's evil for the sake of evil and it's freaking sick."
BrokenEffect
Savage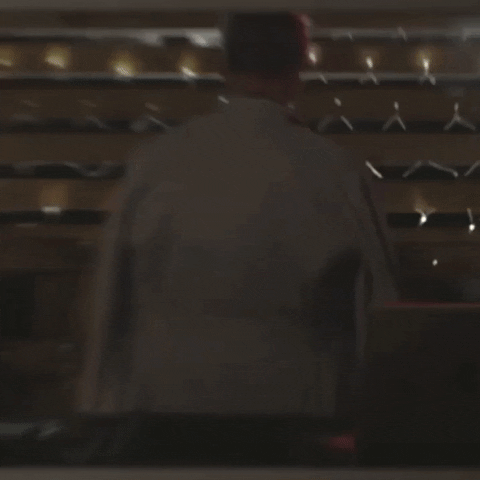 On Air Dj GIF by The Mowgli's
Giphy
"Listening to music from their phone without using earphone in a public place."
SuvenPan
Well all of those people deserve a little shame. Some... A LOT of shame! What is wrong with people?
Keep reading...
Show less
We as a people have been throwing shade for generations.

And it's only getting better.
An insult lands better with finesse and wit.

Let's get creative.
Redditor futuresbloodline wanted to hear all the best shade we have to throw. So they asked:
"What is the most creative insult you've been told that you couldn't even get mad at it?"
I still love a good, subtle... "Bless Your Heart!"
Drive On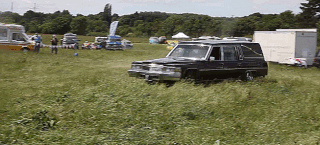 sick way GIF
Giphy
"During heavy fog, I was driving extra cautiously. My passenger looked at me and said:"
"'There's a funeral home out there somewhere looking for you to be their hearse driver.'"
Back2Bach
Roll Down
"Student asked me, during sex Ed, about the bar code that printed near the base of every condom. I said I didn't know that condoms had barcodes like that. He smiled and said, 'Oh, you don't gotta roll yours down that far, huh.' I laughed and told him that was one of the funniest things a student ever said."
this_name_is_banned
Scrambled
"My step-sister can be kind of an airhead. On Christmas one year, her dad gave her something that required her to set the day and time. She asked him what day it was. Her dad just laughed and said 'oh honey, you could hide your own easter eggs.'"
Celesticle
"Sounds like a burn on people with ADHD. My apartment is filled with surprises I accidentally hide from my as elf."
Flyingwheelbarrow
God Draws
"Overheard 'I might be fat but you look like something God drew with his left hand.' I still giggle when I think about it."
forevertwoc
"Speaking as a lefty that can't really draw and isn't really artistic, this kinda stings."
PitBullFan
"Well there's the whole 'The Right Hand of God' thing. So I guess some have taken that literally"
shewy92
LOL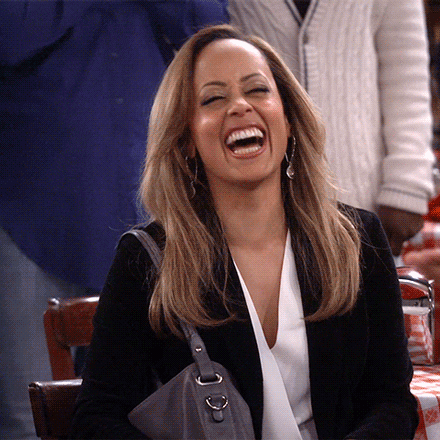 Season 1 Lol GIF by NBC
Giphy
"I don't know why but my friend called me a dense liquid once and it was hilarious to me."
maybe_spoopy
Some of you are savage AF. And I am living....
Let it Dry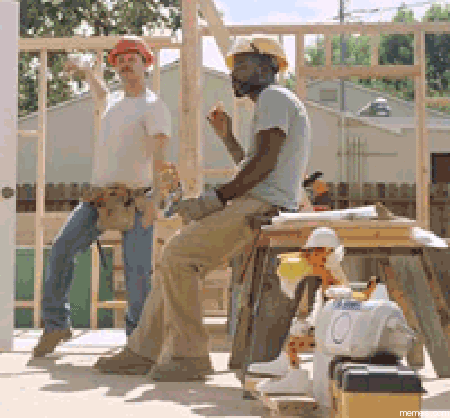 construction GIF
Giphy
"It was a rainy day, I was at a construction site for labor work, I had nothing to do so I was just standing there next looking at the dirt mounds around the site. Some fella walks pass me and says 'what's your job, watching dirt dry?' Cheeky."
Ike_The_Sir
I See You
"'You look like someone who enjoys pro wrestling.' At the time, they were absolutely right."
sanibelle98
"It's one of those things where yes, a lot of it is stupid bullsh*t, but one can appreciate the better stories they've told (Undertaker being a good example), and the olympic skill it takes to be 7' and 300lbs while managing to do acrobatic flips and NOT hurt anyone. It's genuinely impressive."
Bacxaber
"As someone in the pro wrestling business, never be ashamed of being a pro wrestling fan."
MaskMan193
So Pretty
"My great grandma used to say you can't be pretty and smart on the same day. When one of us would do something dumb, she would pat us on the shoulder and say 'you look so pretty today' and usually the person would take it as a compliment from Gran and not realize until later."
SneezyMcBeezy
Shout
"My mom 'shouted' at my brother in the kitchen to go get his laundry cause it was sitting in the dryer getting wrinkled and he replied without hesitation 'yeah well you're sitting on the couch getting wrinkled so.' It didn't go well lmao."
DarkWing2274
"Nah, unlike my father my mom isn't violent. she just said 'this is why amber left you.'"
"Amber was my brother's girlfriend of 5 years, and on the night he was gonna propose he found out she'd been cheating on him for 3 years with like 8 different people. amber sucked anyway, i didn't like her, so i'm kinda glad but he's still depressed about it."
DarkWing2274
Cheap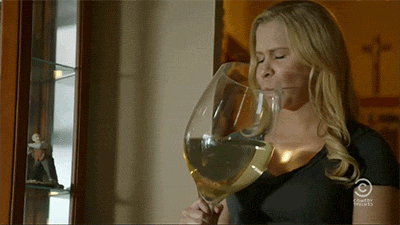 Drunk Happy Hour GIF
Giphy
I asked a bartender 'What's cheap and has a lot of alcohol in it?' And he said 'You.'"
NickyAndretina
The Triangle
"When my son was three, I made him really angry by making him put away his toys and get ready for bed. He WANTED to cuss me, but he lacked the vocabulary, so he dug down deep into his pissed off wee soul, looked me dead in the eye and came out with 'Mommy, you NOT nice! YOU A TRIANGLE!'"
"I have no idea how triangles came to represent all that was not nice in his world. I have no idea if he meant some other word. I just know that his meaning and intent were crystal clear and that if he had known the word 'heifer' or 'witch,' that is what he would have said! He's 19 now, and I've asked him about it, but he has no recollection of the TRIANGLE incident."
geekchicdemdownsouth
Hooked
"Last time I seen a mouth like that it had a hook in it. I laughed my a** off at that one and we became friends afterwards. In his defense, I was drunk and running my mouth. Lesson learned."
Thephilosopherkmh
"Oh gosh, this was my brothers favorite insult."
Illustrious-Fly9586
Flush It
"Your gene pool could use a little more chlorine."
Brileyt764
"'Am I overthinking this or is that really dark?'"
"In a similar vein: I had a flatmate who walked past and said he heard my mum wishes she aborted me in the 2nd trimester."
SuspiciousNoisySubs
That Girl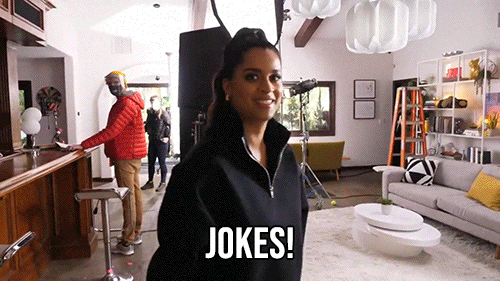 Fun Yes GIF by Lilly Singh
Giphy
"Girl at work after telling me a story about her weekend said 'I hope you don't think any less of me.' My response 'How could I think any less of you?' I mean, how can you pass up a straight line like that! She missed it as an insult, so she didn't get mad."
OrangeJueleus
Weirdo
"At my old job, someone said to me, 'Oh, you aren't being weird on purpose.' It came after a few times of her ragging on me for reasons I hadn't understood prior to this. This comment wasn't the insult but it explained several of the previous things she'd said that bothered me."
DaddyOhMy
Slowdown
"'You eat like we have free health insurance.'"
Spadeuni
Fool
"'You aren't the dumbest person in the world but you better hope they don't die.'"
waitwhatnow4
"'Well then I wish you good health.'"
Blastspark01
What Size?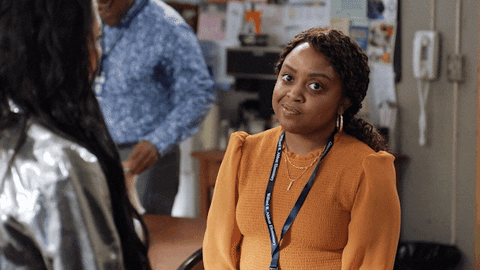 Okaay What GIF by ABC Network
Giphy
"As a very small-chested woman, I was working the door at a gay club in the late nineties. I was checking a drag queen's ID and was told, 'Girl, you gotta buy yourself some boobies.' Didn't have an answer for that, lol."
Kurapica147
Heavy Comedy
"I was 9 months pregnant with my first child and felt super heavy and uncomfortable. We went to the movies with friends and I had to go to the restroom before the movie started. When I got back to the theater, I couldn't find my husband and friends (didn't know where they were sitting yet)"
"So I waddled down to the front of the theater in my quest to find them and stood in front of the screen for a couple minutes while I was trying to get my bearings. When I finally approached them, my male friend said, 'Wow, for a second there, I thought we were watching. Alfred Hitchcock presents!'"
"Normally a fat joke while pregnant would've pissed me off, but it was hilarious!! I still laugh when thinking about it."
NancyDrew1932
I have a whole new list of shade to share. Thank you.
Keep reading...
Show less