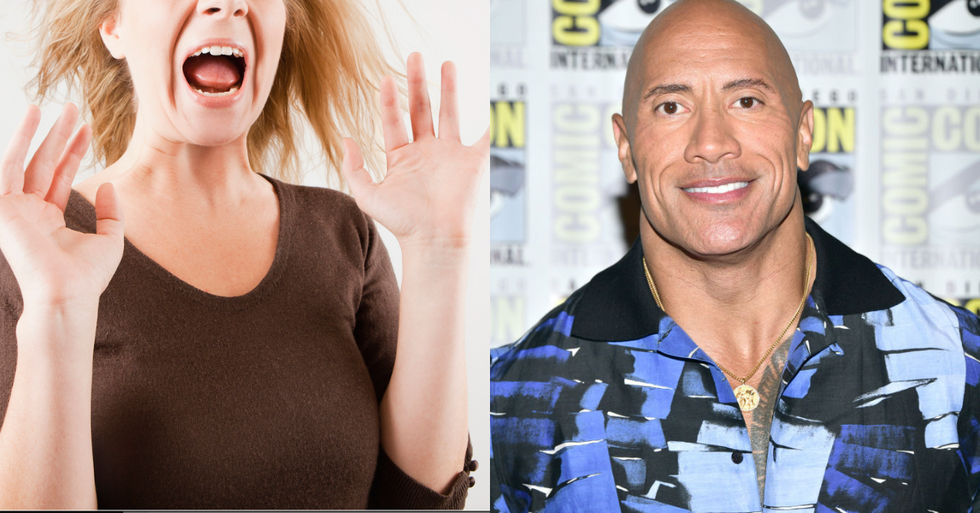 There's little more irritating than when someone snoops through your personal belongings. Particularly when you know they're doing it, but have no way of proving it. When this is the case, often the only way of putting an end to it is a "booby trap" of sorts. Though, as we all know, those have a […]
More
Many people put on a brave face in fearful times, and those are the people whom we often look to for protection.
However, it doesn't mean the brave are without their vulnerable moments.
Everyone–regardless of how they present themselves–has at one time experienced their share of terrifying situations.
They just don't open up about them to save face. Thankfully, for Reddit, the forum was open to discussion.

Curious to hear examples from strangers online, Redditor Wonderful-Wash-2145 asked:

"Have you ever been scared to the core of your soul? What's the story?"
Some people have wildly vivid imaginations.
Lucky for them, they remained as such.
The Tall Man In The Dark
"years ago when I still lived at my parents house, I was sleeping on the couch in the unfinished basement with my girlfriend at the time. I woke up to her shaking me awake with absolute panic in her voice whispering that there was a very tall man across the basement watching us. Hearing that made my blood run cold so i slowly peeked over the back of the couch and sure enough, I could just barely make out the shape of an EXTREMELY tall man facing us in the darkness. He was so tall that his head was close to the ceiling. I whispered to my girlfriend at the time that I was going to jump up and turn the light on which had a string that you needed to pull to turn it on, and right when I did that she needed to use the light to run to the stairs and get out of the basement. So after a second of psyching myself up for whatever came next, I counted to 3 and jumped off the couch and turned the light on."
"I finally got a proper look at the guy. It was my dads f'king scuba suit that he hung from the rafters to let it dry. My hands were shaking for a half hour after that but we both got a good laugh out of it….eventually."
– Scuzzball666

The Pale Figure
"I was 11 maybe 12 years old. Dad worked late most nights so I was home alone per usual. Home however was a ranch house far out of town in a Florida pine forest. It was late and dark. The doors were all French style glass with no blinds or curtains. Outside those glass doors was only a hauntingly dark tree line, dimly lit by the moon. Leaving all the lights on and a TV gave some comfort but this meant it was much easier to see in than it was for me to see out."
"On this night I had to get something out of the 'back room,' this was our name for a garage that was absorbed into the house. The concrete floors and unfinished walls gave the room a cold air. As I'm searching for what I need, I glance up to see a large bleach-white figure standing outside the glass door. 6 feet tall with no head and no expression. Just white hair draped in front like a ring girl. This was the night I learned there was another option besides fight or flight. It was freeze. I stood frozen in fear, as if the blood in my body just drained. Unable to do anything until my brain recognized it was a horses a**. The horse got out of its pen and was chilling under the carport, with its a** against the glass door."
– LElige
Sinister Sounds
"Cleaning out an abandoned meat packing two-story celler that had been used as a brothel. Me and my coworker were opening this steel door that was bolted shut. It apparently led to the old boiler room. When we peeled it open, this high pitched shrieking, screeching noise started coming toward us in the dark like someone was dragging a steel chair on concrete. My blood turned to absolute ICE in my veins."
"I've faced down guns before and had my share of awful experiences, but the TERROR that grabbed my brain was unreal. We both turned and bolted up those stairs so fast there was probably smoke coming off our shoes. No idea what made the noise, but we didn't go back downstairs."
– thepadre27

What Can't Be Unseen

"I was in a prison in an africian country with a septic wound in my back and the malaria made me see things."
– rowenaravenclaw0

Some horrors are not entirely imagined.
Escaping The Wreckage
"Got into a head on collision when a dude swerved into my lane. When I came to I saw smoke coming from the engine and my driver side door was smashed in so I couldn't open it. Was so scared I couldn't think straight to try another door so I pulled myself out of the broken window in my drivers side door. Terrifying to think you are trapped in a burning car."
– BitchesBeSnacking

Meeting A Murderer
"I was almost murdered. It's a long story but I'll try to paraphrase it."
"When I was a senior in high school a girl in my neighborhood went missing and about a month later was found dead. During that time her adoptive father was contacting people left and right. Apparently he had his suspicions about my ex boyfriend of 3 years who dated the missing girl in middle school. Adoptive father comes to my house to talk to me about ex and never really asked me anything about him but he talked about himself the whole time and how he was in a white supremacy gang and kills 12 people a year. After he left my house he kept trying to get me to meet with him alone without my mom present to talk to me more about my ex because he felt like I was leaving stuff out in front of my mom. I told him no, I wasn't comfortable and he just kept insisting. It got to the point where I had to have security walk me to and from my car at work and school."
"Adoptive father ends up getting arrested on unrelated charges and the detectives come and talk to me to figure out what he said to me etc. They told me to stay away from him and that he is dangerous. They pulled my mom away to speak privately to her and I didn't find out til I was in college that they told her that they think he murdered the girl and that he was planning on murdering me and blaming it on my ex that he went crazy and started murdering all his ex girlfriends."
"It's been 7 years since this happened and the adoptive father was just convicted of murdering his daughter in February. But, I'm always terrified that one of his 'brothers' are watching me since I testified against him."
– lexyann03

Lost At Sea
"Sucked farther and farther out to sea on my bodyboard after sunset while surfing triple overhead waves, just as the fogbank rolled in obscuring the coastline- and the direction I needed to swim to get home."
"Took a couple hours in near dark open ocean to land a couple miles up the coast, guided solely by the faint, faraway string of a few streetlights and headlights that broke though the fog."
"Every splash I heard behind me was definitely a great white shark. I'd panic paddle whenever there was a big splash behind me (again, I was in 20 foot seas. this happened constantly) until I could regain my calm center and try to drop my heart rate, the whole while thinking about how all that fast paddling I did probably just attracted a shark."
"This was near San Francisco, lost at sea in great white breeding grounds while looking like a seal on a winter night, in horrendous conditions. It's not easy landing on a tiny strip of beach when twelve foot waves are dumping onto dry sand and the current is ripping at a decent pace... two miles away, I landed safely."
"Slept like a baby, waking up screaming every two hours."
– DAT_DROP

Encounter In The Woods
"Met a bear cub walking through the forest. It was 10 ft away from me, and was curious so was walking towards me. Couldn't see it's Mom. Just slowly backed away and kept walking backwards for probably half a mile."
– summertime_taco
Unstable Family Member
"Long story short, I had a family member who suffered a psychotic break and threatened to kill certain family members and make others watch as well as kill my mother, kidnap my sister and me and raise us as his own. From the time that he was released from the mental hospital until the day that he died I was terrified. Used my phone to watch behind me while I walked home from school and never answered the door while I was home alone."
– EmilyGram12

Maritime Anxiety
"Hit a mountain on a submarine at 250 feet and 6 knots."
"Hit it a second time with the rudder and emergency blew to the surface."
"Port side ballast tanks check valves froze shut until I hit them with a rubber mallet."
"My fifth day at sea."
– I_Am_Penguini

Missing Mom
"When I saw my mom in the ICU. She was fine one day, went to the ER the next, had 3 surgeries, wound up being put on a ventilator twice and developed a lethal infection that wasn't responding to treatment. She developed ARDS. Her heart was stopping every night."
"One time I was there and saw it happen and that's when I started to really think there wasn't going to be a way out for her. I fought the staff pretty hard about this but I realized she is basically being tortured at that point for nothing. They took her off the vent, gave her heavy doses of morphine to stop air hunger, and she died in front of me back in March. She was 60 so not particularly old. I turned 30 a couple weeks afterward."
"I miss her. We were very very close and lived together and now I am pretty much alone in the world. She was a powerful woman and I did not expect her to leave like that or so soon. But she had always told me 'If I get so old I can't wipe my own ass just throw me off a bridge.' (I also miss her sense of humor)"
"So I hope that what transpired was more preferable than winding up permanently and severely disabled if she could have survived all that damage--she would have absolutely and utterly hated that."
–

ThemChecks
Even though their lives were not threatened, observing someone on the brink of death was a horrific ordeal for these Redditors.
The Student Who Was Not Entirely Present
"When I was new to teaching (HS), I was being observed by a principal. The class was being mostly good, but this one student was head down sleeping. I called his name, no response, so I went over to wake him up. I touched his arm and he just fell over, yellow foamy drool everywhere. He had Over dosed, thank God the principal was there with their walkie to call for help while I did what first aid I knew. Student survived- but I was so scared because I wasn't sure how to help, or if my helping was hurting. Its the feeling of being utterly powerless and incompetent when someone's life is in your hands."
– rockstoneshellbone
Wide Asleep
"Went into my then 2 year old nephew's room to wake him up for the day. He was in his crib laying in a kind of weird posture, with his eyes wide open staring off at nothing. I figured he was awake already and thought 'haha he looks dead...' to myself, and said 'Good morning Matthew!' and his eyes didn't move to look at me. I said 'Matthew?' and got closer to the crib and the way he looked was worse up close, just unfocused dead eyes looking at nothing, body limp."
"I shook him gently, then harder, saying 'Matthew? Matthew?! MATTHEW?!' and when I yelled his name his eyes suddenly focused and he smiled at me and stretched like he often does when he first wakes up. Little f'ker was asleep with his eyes open! It was only a few seconds but I swear my blood turned to ice, was never so scared in my goddamn life. No idea what caused it and he never did it again!"
– notdead_luna
Dad's Brush With Death
"I was about to fall asleep in my bedroom (I was 16 at the time so it's a while ago). Suddenly my dad calls me, which is weird considering it was 2 in the morning and my dad never calls me because we're literally in the same house. My dad tells me to come downstairs because he doesn't feel very well, so I do. My dad is rarely sick so I started worrying. When I came downstairs, he was drenched in sweat and held a hand clutching to his heart, making weird noises in pain. When I sat down beside him, he told me he called an ambulance. Then he went quiet, and around half a minute later he just said 'Can you hold my hand.'"
"It terrified me because it felt like he was making sure to say goodbye in case he died. It took longer than it should've for the ambulance to arrive, and my dads condition only got worse and worse. When they finally arrived, they were all very calm, but suddenly there was a change. They did an EKG on the spot and suddenly started hurrying around with bags of liquid and needles and monitors around my living room, and they even told me to hold stuff and carry things for them. I tried to keep my composure, but I was shaking in terror. I overheard them saying that he was having a heart attack."
"They asked me to call my mom (I lived alone with my dad at the time), so I tried but she didn't pick up. I told them she didn't pick up and they basically said 'Okay, take care of yourself' and left with my dad."
"My dad was admitted to the hospital and ended up surviving the heart attack with minor complications, but I was left alone at home for 5 days straight. I was 16 ffs, and no one did the slightest effort to make sure that I was alright. I didn't sleep, I didn't eat. I just waited for my dad to come home. My dad is my best friend, he's the only one I have, and I catch myself going to check on him during the night just to make sure he's alive. I'm terrified every day."
– y0ghurtl0ver

Nothing will ever compare to the fear of your life in danger.
Ghosts, ghouls and goblins, come at me, I can handle it. But being hit in a side-swipe collision at night by an 18-wheeler that raced off afterwards after swerving into my lane still terrifies me.
I count my blessings everyday after surviving and I'm reminded of the harsh reality that our lives can be zapped from us at any given time.
Live out loud, folks. You never know when the time comes when you will meet with your maker.

Want to "know" more?
Sign up for the Knowable newsletter here.

Never miss another big, odd, funny or heartbreaking moment again.
Keep reading...
Show less
Being home alone isn't always the most tranquil thing.
No one is there to help or protect you.
And things that go "bump" in the night... sometimes they do more than bump.
Redditor ag9910 wanted to hear about the times home felt like an unsafe place to be. They asked:
"What is the scariest, strangest, most unexplainable thing that has happened to you while home alone?"
I'm always freaked out when I'm home alone. Lights on. Yeah, my electric bill is high.
Dorothy?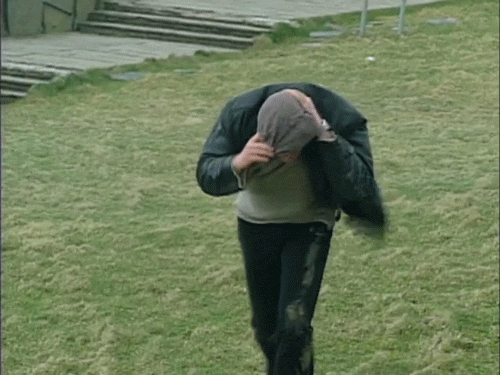 Wind Conan Obrien GIF by Team Coco
Giphy
"I dreamed the front door blew open at the exact time the house alarm went off... I hopped up and sure enough, the front door was open. No intruder."
fatowl
I See You
"Not home alone but only one in right side of the house. Went to my mom's bathroom to wash my hands and saw a pair of feet behind the half open door. Laughed and said 'very funny Ma, I see you.' then finished up and left. Bumped into my mother in the kitchen unpacking, nobody else was in the house. I'm glad whatever was behind the door didn't peek out."
SatanWithFur
"It's Doug!"
"One night I had forgotten to lock my apartment door and woke up in the middle of the night. My bedroom door was about 2 feet from my front door, as you walked into the apartment. First a big dog ran by, then a person. Holy crap I was so scared and I screeched 'Who is it?!?!!'"
"A man said 'It's Doug!' As I was thinking to myself, who the f**k is Doug, he said 'oh, crap.' He turned around to go back out the front door saying 'Sorry.' I asked 'Didn't you have a dog with you?' He said 'Oh, yeah. Hey, c'mon!.' He left, his dog ran out after him and I locked my front door."
"Edit: glad you all thought this was funny, because I did too, once my heart quit trying to beat right out of my chest! The next day the girls at work thought I was crazy for not being upset, but eh, done is done. Peace!"
scarletohairy
Confused...
"My sister and I were home alone and we heard someone big running up the stairs. The stairs make lots of noise with slight pressure so when there's someone big on them you can tell. I went out of my room to check but saw no one anywhere and my sister also came out of her room and she asked if that was me I said no and we both looked around to see if there was anyone but found no one in the whole house. We were confused and called our parents and just waited until they got back and that was that."
JtSudbury04
I See You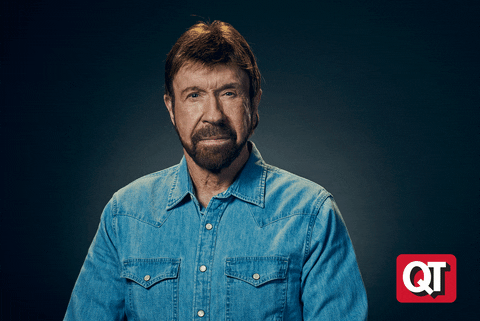 Staring I See You GIF by QuikTrip
Giphy
"I very clearly saw a guy walk into my room. But when I went after him there was nobody there. I checked in the closet, under my bed, everywhere one could hide in my room."
HighlyOffensive10
This is why home video surveillance is key.
"NO"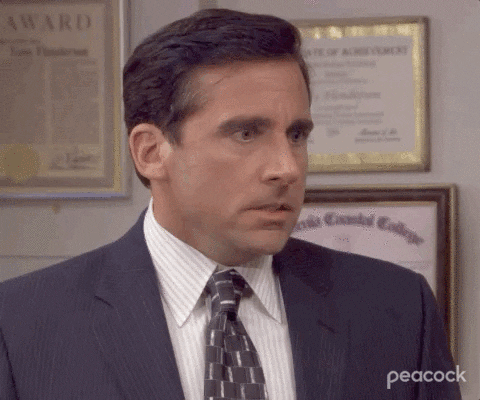 Season 5 No GIF by The Office
Giphy
"My parents were on a road trip, just left, and I sat down at my desk. I thought 'Weekend alone by myself' and a voice yelled into my right ear 'NO' so loud it hurt."
Th4ab
Wild
"I managed to lock myself out of my house on my birthday during a tornado while trying to bring my cats to the basement for safety. I later found out that the tornado was approximately a couple miles or less from me at that exact time. The sky was green and it got weirdly calm and then I could hear what sounded like a train coming before I found an unlocked window to climb through. Wild times."
SilverGnarwhal
Saturday morning in the 80s...
"I wasn't home alone but I was awake by myself one Saturday morning in the 80s when I was around 7 or so. I believe my mom was the only one home because my dad went to the lake to go fishing that weekend, and I'm not sure where my older brothers were, maybe they went with him, idk."
"Anyways, my mom's sleeping in, and I'm in the living room by myself, watching Saturday morning cartoons and making a fort out of sheets and cushions. Something made me turn around and I saw my dad in his pajamas standing in the hallway entrance with his hands on his hips, looking the mess I was making and shaking his head."
"He then turned around and walked into my room, which was just off the hallway entrance. Dude. I didn't even look, I just booked it to my parents room and woke my mom up. I don't remember what happened after that, this was around 35 years ago. And yes, my dad was fine, nothing had happened to him."
smriversong
Get the Bat...
"I was at home by myself on a call with some friends when all of a sudden my dog begins to bark like crazy, which was odd since it was the middle of the night and he's usually sleep. I go downstairs to check on him and find him barking at our hall closet, terrified I grabbed my bat that I keep in my room just in case and open the door. There was nothing out of usual at first at then I look down and notice a familiar looking object at the bottom of the closet."
"It was my mom's necklace she had lost when I was 9, (i'm 15 now just to put in perspective how long it's been). I showed it to my mom at breakfast and she was just as shocked as I was. I still have no clue how it got there or how my dog knew it was in there, definitely one of the oddest occurrences of my life."
SomeRandomIdiot14
Meow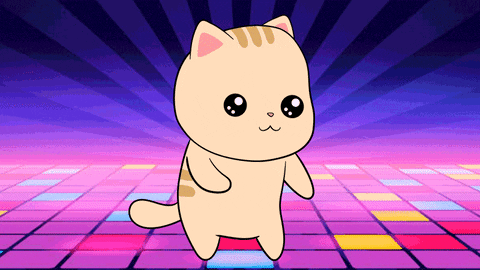 Happy Cat GIF by Chubbiverse
Giphy
"Many years ago, I was 14 or so, my first night alone in the house when my parents were out. Lying on the living room floor reading, my cat sleeping next to me."
"Suddenly, cat wakes up, stares intently into the dark corner of the room behind me, hair on end, growls and then bolts out of the room and upstairs. I look behind me and see nothing, but follow cat upstairs and hide under the covers. Freaked me out."
LairdofWingHaven
Thank God for alarms. I hate being home alone.
Want to "know" more?
Sign up for the Knowable newsletter here.
Never miss another big, odd, funny or heartbreaking moment again.
Keep reading...
Show less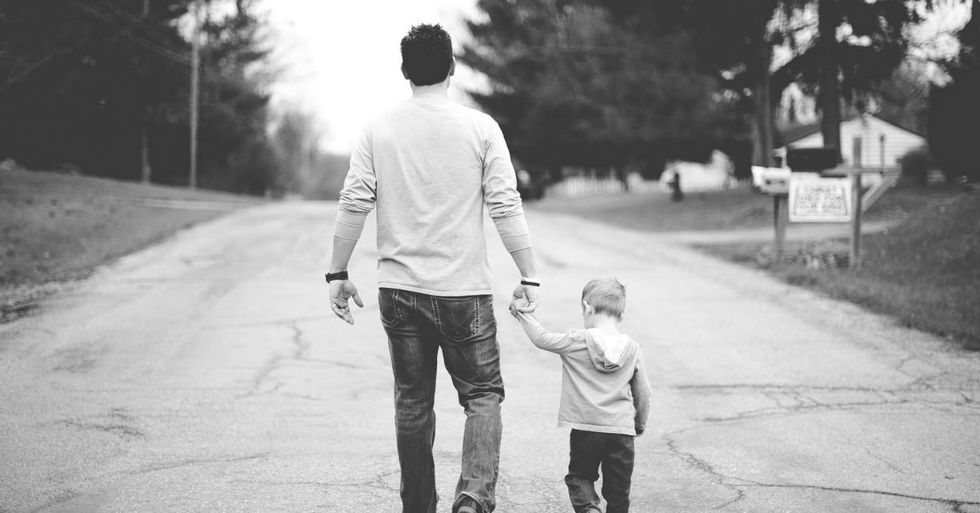 Kids are embracing their fashion earlier these days. One of the main things is breaking down the gender barriers of fashion as a whole. Anyone can wear anything. Until they can't. Case in point… Redditor _OmgItsJJ_ wanted to discuss his story for some feedback. So naturally he came to visit the "Am I The A**hole" […]
More
Prison is one of the worst places on Earth.
So it's best for all of us to do the most we can to stay far away from them.
Ex-cons and even ex-staff will have plenty of warnings about what it's really like behind those concrete walls.
Prison isn't the version you see in Hollywood films and TV.
It's much much worse.
Redditor Shrekisball101 wanted to hear from people who have served time about what life is like in the inside. They asked:
"Ex-Cons of Reddit, what's the most terrifying thing you saw inside of prison?"
***WARNING - THIS THREAD IS FOR 17 AND UP ONLY!!***

Intense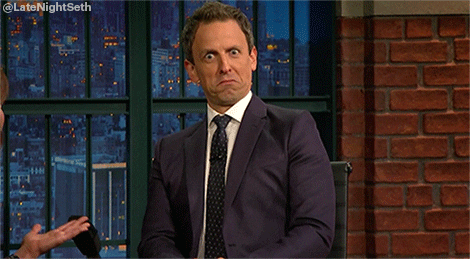 Excuse Me No GIF by Late Night with Seth Meyers
Giphy
"A dude got two full kettles of boiling water poured on his head. And a convicted murderer explaining how he killed, dismembered with an angle grinder then disposed of the body."
mcchronicles2
"It must have been tense waiting for that kettle to come to a boil for the second round."
curiouscuriousmtl
"shorts"
"Not me, but- I spoke to a former inmate after his release who had developed severe ptsd from some of the things he witnessed while incarcerated. One of the stories was that he was playing cards with some guys and one of them was smoking a cigarette."
"Another inmate who was not playing with them approached the table and asked the guy smoking if he could get 'shorts' on the cigarette ( shorts means, before you finished smoking, you gave the cigarette to someone else so they got the last few puffs of the cigarette before putting it out) the smoker agreed, the inmate wandered off and they went back to playing cards. Well the guy playing cards must have forgot and finished the cigarette."
"A little while later the other inmate came back to the table asking for the short, and the guy at the table told him that he had forgotten about it and finished the cigarette. Guy wanders off again and they go back to playing cards. Shortly afterwards, the inmate who wanted shorts comes back to the table, comes up behind the player, pulls his head back and started shanking him in the eye and throat with a pen/pencil. Dude died over forgetting to give someone a damn cigarette butt."
GeiCobra
Farts Away
"My brother said a guy across from him had a new cellmate who had gastrointestinal problems and wouldn't stop farting these rancid horrible farts after the guy told him repeatedly to stop (not like he could help it,) so the guy beat the farter to death in their cell with his bare hands. My brother said he had never seen so much blood from one person before."
I_Only_Eat_Tacos
Kajang...
"I did a 4 month stint in Kajang (Malaysia). This Nigerian dude used to pilfer from other cells. This Malay gang found him and dipped his hand in boiling oil (basically deep fried it while it was still attached to him). That scream, it still curdles my blood."
DeusExKFC
Bones
"I was in a South American prison, there was a lot of drug addicts, they usually sold their food in order to buy more drugs so they were always hungry. One day I was eating my lunch: rice, a leg of chicken and some beans. When I finished my meal there were some chicken bones left in my plate, and a drug addict approached to me to ask if I could gift him the chicken bones. So I lend him my bones and he started eating them. It was heartbreaking."
randy_robott
Until he was dead
"A guy got stomped to death my first day in. The 2 guys fighting were rival gang members. The guards didn't do anything until the guy getting stomped stopped breathing. Then they came in and took them both away. One in a bag and one in cuffs."
"The were in different cells and always talking sh*t to each other. When we had rec time they both ran at each other. They were both pretty big. One picked up the other and slammed him on the concrete and proceeded to kick him in the stomach and face until he was unconscious. Until he was dead."
fosnin
What happened to prisons initially being about rehabilitation? This is a mess...
casually walked away...
"Brixton, A Wing. Coming back from canteen this scary looking wild eyed dude steps across and tells me to hand over my burn/tobacco. I laugh and say no and walk by, waiting for him to do something. Nothing happened. Few minutes later, same guy opened some poor lads stomach with one slash and he was lying there trying to hold his intestines in, I saw the fear and panic on his face. The scary guy just casually walked away. No idea what happened to either of them. Alarms went off. Everyone back to their cells and locked up again."
Bully2533
The Cool Kid
"I was never in prison, but in jail a bit for drug charges. I was in my 30s, but my bunky was a really nice 19 yo kid in there for selling drugs. He seemed a bit over his head, but introduced me to the jits (I didn't know anyone) and we'd play cards and stuff. He had a real high bond, and one day they said to get his crap he got bail."
"He didn't know who, but I was so happy for him. The next morning the CO told me he was shot and killed that night (Being very respectful, everyone liked the guy). It was confirmed on the evening news. Really messed me up, and I can guess who got him bailed."
JoseZiggler
Misfits
"Not a crazy story but was in for a few days and didn't realize they put you in cells based on the color of your skin. I'm a white dude with a Hispanic last name and they put me in a cell with a straight nazi who told me if I went to actual prison (I was only in for a weekend) that I would be a misfit because I wasn't one thing or the other."
undego1423
"million dollar man"
"My criminal justice professor always used to tell us about the 'million dollar man' in his prison he used to work at. The prison was an old school style with multiple floors and the open part of the middle like you see in the movies. To avoid jumpers they put chainlink fencing along the walkways."
"One day this guy managed to squeeze through the fencing on the third floor and swan dive face first to the concrete floor below. When they came in they all thought he was dead until he began making noises. The prisoner was then transferred to a hospital for a year and a half getting around 12 different surgeries. Eventually he was released back to the prison and on his second month back he did it again but didn't survive this time."
"The running joke was that he was named the million dollar man because he had cost taxpayers millions from all his surgeries and time in the hospital. Our teacher also liked to add in every time he told the story that some how his glasses survived both falls completely fine."
juquavius221
Sicko
"I don't know if this counts but, my dad was in prison with Richard Speck, who is, if you don't know, an American mass murderer who brutally murdered and raped 8 nurses. My dad told me during his time in prison, Speck bragged about what he did all the time, and said prison was a wonderful vacation for him and he would do it all again if he had the chance. He would even go as far as saying how much he loved to kill those women. So sickening. Speck also made porn in prison, which I'm sure is on the internet somewhere."
Abisnailyo
Nightmares
"I saw someone take a hotpot fill it up with baby oil add a pound of sugar, add some magic shave, bring it to a boil then splash it in a person's face... It literally melted the guys face off. This happened around 1999 and I still have the occasional nightmare about it."
XconJon1978
So Casual
"Just the way that some people talk about murder. Some of the people in there would be telling a story, casually drop the fact that they killed someone, then keep going on with the story like nothing happened."
DrinkJazzlike3487
In the Yard
"I'm not a con but my dad told me when he was up stream, guards informed them that they had a high case child rapist coming in. When the guy got there he ended up being this old white man walking with a cane. He didn't last very long on the court yard. (They killed him on the prison yard)."
Infamous-Reyug
Where to Begin?
"I spent time in county on misdemeanors. During my first week an alcoholic died in the cell below me. We could hear him moaning and calling for help and the guards had been in multiple times. The last time I heard the guard tell the "bum" to deal with his bad choices like a man. The man had a seizure and died in that cell in a pool of crap. The following week the jail was on lockdown and inmates where rioting in their cells."
"Fire sprinklers where broken and the pods flooded. I saw multiple inmates hauled out after being peppered and subdued. The guards left the inmates not participating alone in their cells, just bored. This all happened in a relatively small town jail (population ~80,000). The man who died was a well known homeless fixture."
"He was known for getting petty charges to have a warm bed during especially cold nights. He was arrested for drinking on the courthouse lawn. I consider this to be terrifying because as an incarcerated individual your medical care is given through the facility, and I have never met a more callous individual than the medical staff in jail."
Excellent_Chef_1764
Photo Proof
"Some forensic photos the guy in the cell next to me showed me of his victims (corpses, he killed them after he tortured them), in gang related abductions. He 'removed' a tattoo with an electric sander, and knives in both eye sockets, still in. (They were part of his trial evidence.)"
J_David_Settle_1973
The Corner Spot
"Ok so unfortunately, my bunk was close to the corner where everybody came to fight or whatever. So this one guy claimed that he was a gang member but it was discovered that he was a false-flagger. So, the gang members put him in the corner and took turns beating him."
He was in the infirmary for about a week. When he came back, the gang got him all over again. He was transferred after that. I promise there aren't many things more terrifying than hearing a grown man scream while he's being attacked."
NoObjective427
Patches
"I've had ex-cons as clients. One saw his friend get stabbed (a lot, to death) and couldn't jump in to help him or he'd get stabbed too. Same guy was in charge of removing gang patches from other inmates. Patches, in this case, meant tattoos. You don't see many elderly gangsters for a reason."
Catflappy
Well those stories are horrible. Let's all stay on the straight and narrow.
Want to "know" more?
Sign up for the Knowable newsletter here.
Never miss another big, odd, funny or heartbreaking moment again.

Keep reading...
Show less