Reddit user NeZur asked: ''What type of phobia do yo have?'
We all have things that scare us enough to keep us awake at night.
A phobia, if you will.
Some of these are fairly common, be they somewhat trivial, such as heights, rodents, or the supernatural.
While others are on the more serious side, such as the possibility of your friends and families being in danger.
Others suffer from phobias which are anything but common.
Ridiculous as they may seem in the eyes of others, these phobias still send shivers up the spines of those who suffer from them, scaring them far more than a scary story or a turbulent flight.
Redditor NeZur was eager to hear the things that make the hairs on the backs of people's necks stand on end, leading them to ask:
"What type of phobia do yo have?"
It Is, In Fact, One Of The Most Dangerous Modes Of Transportation...
"Driving."
"I drive every day."
"People be crazy out on the roads."
"Scares me to death."- Same-Ad-1266
Arachnophobia To The Max...
"Spiders."- evandollardon
"Especially with big paws."- NeZur
"A pregnant spider, with big paws."- TwoLittleNeedleMarks
Some People Stick To Puddle Stomping

"Thalassophobia, the fear of deep bodies of water."- GentlyDead
Searching For The Nearest Boat...

"Gephyrophobia."
"I especially hate it when the traffic backs up and you are stuck on the bridge."- mspolytheist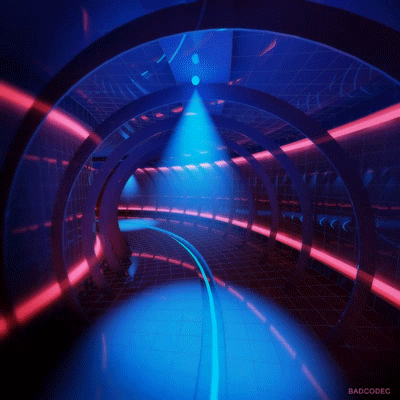 Design 3D GIF by BADCODEC
Giphy
The Only Thing Scarier Than Snakes on A Plane...
"I have a phobia of anacondas coming up the toilet while I'm taking a dump."- dingbatyokel5000
Especially When They're Your Own...
"Teenagers."
"Scare the living sh*t outta me."- Randomees
Anything Scarier Than Getting Shot? Getting A Shot...

"Needles."- Chocolatelover4ever
"I always faint with needles."
"My blood pools into my legs and I'm out like a light."
"I have to clench and squeal if I see a needle ANYWHERE."
"I used to get faintish but COVID flashes of needles actually desensitized me a bit."
"I've only had one nurse keep me conscious through a blood draw and it was because she (Lowkey knowing I faint) started ranting about how her brother went to Colorado and got to smoke like snoop while she takes the other 'high' road (nursing)."
"Versus a nurse doing the cliche 'what's your favorite XYZ' while drawing 6 vials."
"She apparently got to 4 when I told her I was going to faint."
"She got another vial in while I was out."
"I got help from my ex to a room as they checked my pulse saying I was coma levels."
"Shots, I'm alright if I can lay down or sit with my head between my legs."
"I have tons of piercings but no ink."
"Hell I even pierced my own labret."- This_User_Said
Getting Nervous Could Be A Problem...
"Emetophobia."
"Haven't puked since preschool, now I'm a college freshman."- thrashmusican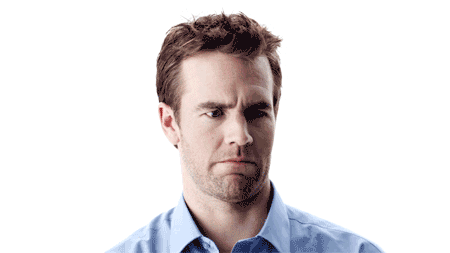 gross james van der beek GIF
Giphy
There Is Little Worse Than A Cracked Nail...

"Anything to do with damage to finger/toe nails."
"Makes me seriously queezy thinking about it."- silentarcher00
As If The Sound Isn't Scary Enough...
"The garbage disposal."
"Under NO circumstance will I put my hand in there."
"Lost a spoon?"
"It's dead to me until my husband gets home."- potato-keeper
Two For The Price Of One...
"Forgot the term for it but underwater machinery and deep water in general."- Limp_Telephone2280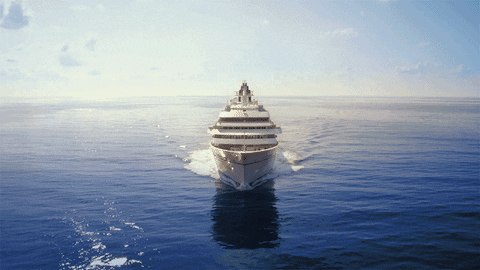 Das Boot Water GIF by Woodblock
Giphy
Not "Sailing Away" Any Time Soon...
"I don't like the open sea as a concept."
"Not a fear of sharks/drowning or anything specific."
"The sh*t is just horrifying."-TreefrogJ
SIze Does Matter...
'"Megalophobia."
"I am pretty scared next to tall buildings and statues."
"For some reason I can't look up when I am close to it."- MIKE_THE_KILLER
Holey Moley...
"Trypophobia."
"Lately on my FYP, those videos of people with tons of seashells (I think, I didn't get a close look) attached to they're arms or legs keep popping up and it makes me physically sick."
"It legit ruins my mood."- irllylikeurpeaches
According to FDR, "the only thing we have to fear is fear itself."
If only all phobias were so simple...
Reddit user _Veron_ asked: 'What was the "dumbest" thing you were scared of as a kid?'
Hindsight is 20/20, but our ability to look back and realize that a situation wasn't as bad as it seemed won't lesson how hard that situation was in the moment.
This is also true for children and the irrational fears they are facing. Learning later on that those things are irrational will not change how scary those things were at the time, but it's fascinating to look back and see what we feared the most.
Redditor _Veron_ asked:
"What was the 'dumbest' thing you were scared of as a kid?"
The Sweet Potato Man
"'El Señor de lo Camotes' or 'Sweet Potatoes seller.' In Mexico, there are people who sell sweet potatoes and bananas with cinnamon, candy, or honey, and they bake them on a tricycle with an oven with a chimney while they walk the streets."
"The sound of the chimney is a bit creepy and loud! I was terrified as a child, and even more so when my dad told me that the sound was from bad kids that the man was burning on his tricycle."
- KerenGO
Godzilla
"Godzilla. The old school black and white cheesy fake dinosaur looking one. I could not sleep for days."
- Mamadog5
The Cowardly Lion
"The lion in 'The Wizard of Oz..."
- seekthegiant
"Consider yourself lucky you weren't shown 'Return to Oz.' So much nightmare fuel. I still remember chunks 30 years later and I certainly haven't rewatched the thing."
- m0le
The Quaker Oats Man
"The Quaker Oats guy. He reminded me of Reverend Kane from 'Poltergeist.'"
- Ronnieb85
"I totally forgot I used to be afraid of this guy, lol (laughing out loud). My grandma always had some when I was a kid, and I don't know… He just had a creepy stare, and his eyes followed me no matter what."
- Fates_The_Great
The Loud Popping Noise
​"Popping a balloon."
- SuvenPan
"When I was a kid, lots of birthday parties had a game that involved sitting on a balloon until it popped. I was terrified of that, but the adults made me do it anyway."
- UltraRunner42
Dun-Nuh Dun-Nuh Dun-Nuh, Shark Kite!
"Kites. Especially shark kites."
"When I was very little, family friends and my family went to fly kites in Sacramento. The older of the two boys had a shark kite and the corner of it poked him in the eye. There was blood everywhere and screaming/crying. After that, any kite being flown triggered me."
"Meanwhile, a year earlier a dog literally attacked my face… but did that deter me from loving dogs? H**l no. But a shark kite? No f**king way, man. Those things are dangerous."
- theWildBore
Omniscient Bears
"My brother and I used to set our stuffed animals/toys up and stare at them from a long distance using binoculars. We would take turns, but each of us could only last a few seconds before freaking out, squealing, and handing off the binoculars, because we were just CONVINCED that they were going to start moving or looking in our direction."
- AquamarineCheetah
"Toy Story: Horror Edition."
- madmonkeman
Theme Music
"'Unsolved Mysteries' intro song."
"I loved the show, but for some reason, the intro music scared the s**t out of me. Many times, I'd make a point to go to the bathroom when the song played so I didn't have to hear it, lol (laughing out loud)."
- PhotographIcy600
'The Ring' Movie
"'The Ring' movie, which I never even saw. Someone recapped it and it haunted me for years…"
- Mr_Trumpets
"I would recommend that you never see it then. Because it is the images that stay with you."
- Dr_broadnoodle
"I had to unplug the TV in my room for like a month as a kid before I stopped being scared. It wasn't even a big enough TV for that b***h to crawl out of. It was probably a 12-inch screen."
- panda388
Something Out There
​"UFOs. The first time I saw a spotlight in the sky (was a car dealer having an event), I nearly passed out. I was probably around 10."
- Ruseiriousmars
The Worst Possibility
"Those outdoor stairs where you could see through the steps down to the bottom, I was convinced I could fall through."
- LibraryVolunteer
"Or unfriendly hands reaching out to grab your ankles."
- Bladenkerst_Baenre
The Concept of Impermanence
"One of my earliest memories is of my mom telling me to hurry up and eat my ice cream before it melted. It was the first time I learned about things melting and that concept scared the s**t out of me for some reason."
- acct4dumbQs
Santa Claus
"I was terrified of Santa Claus as a kid. He just looked big, fat, and scary to me. He used to freak me out to the point of tears!"
- Elizabeth_Winters
"'He sees you when you're sleeping.'"
- Madmonkeman
"You better watch out. You better not cry. You better not pout. Santa Claus is coming to town."
"Are we sure this isn't a warning?"
- Outatime76
Spontaneous Combustion
"When I was a kid I watched a tv show about spontaneous human combustion while I was sick with the flu and was 100% CONVINCED I was going to burst into flames. The fever dreams afterwards did not help."
- Chapstickie
The Loading Sound
"The PS2 startup sound. I used it to play games and watch DVDs but I would turn it on then run and hide then wait for the 'scary part' to be over."
- plutodite222
"It's certainly kinda spooky, can't blame you for that."
- ooo-----D
We can all look back on our childhoods and point out things that we irrationally feared or believed, but while we may think those things are silly now, that will not change how the kid version of us perceived it back then.
While it may be funny now, it was pure nightmare fuel then.
I have seen many a scary movie.
A horror movie done right can haunt you forever.

Have you seen "The Exorcist?"
Good Lord.
I don't know if I'm ready for the new sequel.
I love to be a little frightened by a movie.
But haunted for life is a different story.
Plus, I can't sleep with the lights on...
Redditor Specialist-Crazy1466 wanted to hear which movies we still see in our nightmares, so they asked:
"What is the scariest movie you ever watched?"
Some scary movies give me heart palpitations.
So I try to be picky about the stories I watch.
The Balance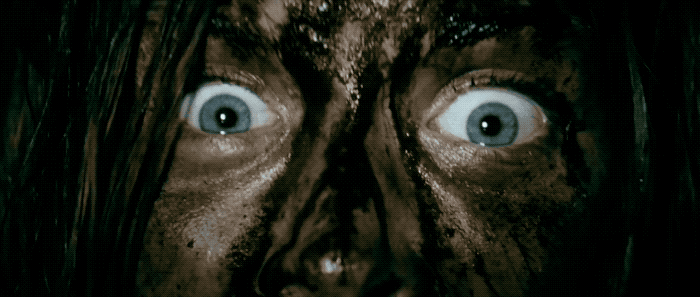 the descent horror GIF by Coolidge Corner Theatre
Giphy
"The Descent. Horrible monsters mixed with darkness and claustrophobia makes a scary movie."
itsminimal
"I was looking for this movie. Imo this film is the perfect balance between bloody, physical horror and actual psychological terror."
AkiraN19
Too Much
"White Noise. Wasn't scary when I watched it in the theater but became VERY scary when my car stereo only picked up static the whole ride home."
stfupcakes
"Oh damn, that was so good. I worked at a video store in ~1996 or so, and a coworker put it on. I was mesmerized. I later took it home and watched it in the dark, as you should, and damn. That's a masterpiece."
Far_Blueberry_2375
"Took my high school girlfriend to it, and she was in tears she was so scared. Almost 20 years later, and she still freaks out if I bring it up."
Prp076
Chilling
"The Day After... I watched it when I was a kid and it absolutely terrified me. When it originally aired, ABC had to set up a phone hotline with counselors standing by. It's one of the scariest depictions of nuclear war in film in my opinion. Chilling."
scarletmanuka
"I've been thinking about these movies, and how unrealistic they are. We all just survived a pandemic. What happened? Things were bad, tent hospital, turned away, truck morgues. And people just... learned to bake bread. Made music."
"Gave up offices and started doing things for their neighbors. Nuclear war would be obviously, a horrific shitshow and not to be entertained, but I really believe, we'd come together and make a good world after. It wouldn't be the complete collapse of our humanity, and the rest can be rebuilt."
Cheap_Doctor_1994
The Splatter
"The Grudge. I don't know why, but this f**king thing is so scary. I had to pause it. Never had this before. Even the worst splatter is nothing for me, but this... No."
Yggdrafenrir20
"It was when the lady got sucked into the bed when she was hiding under the covers. Like they took away my only defense in the dark as a kid."
Colossus245
"I had the same reaction. Something about it just made my skin crawl in a way that other similar movies like The Ring didn't. For several years afterward whenever I had a nightmare, the grudge lady was somehow involved. Yugh."
JonEleven
Turn it Off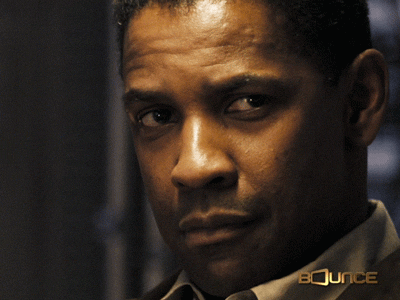 Happy Got You GIF by Bounce
Giphy
"There are definitely better movies, but Sinister has always scared the crap out of me. It took me 2 tries to watch it. It's the only movie I've ever turned off from being so scared."
Cobonmycorn
Never saw Sinister.
And now I know to skip it.
My nightmares are bad enough.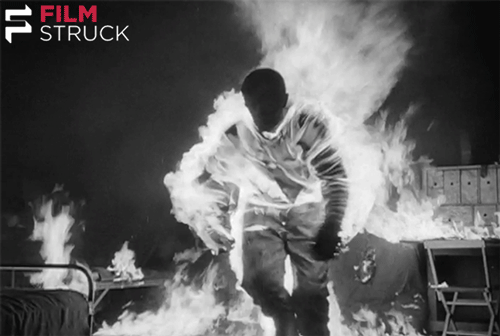 flaming sci-fi GIF by FilmStruck
Giphy
"The Thing. My first viewing was at night, and I was maybe 5 or 6. It scared me so bad I only watched subsequent viewings during the day until I matured a little more."
Same-Reaction7944
Never Again
"'The Ring' when I was 9 or 10, that was scary."
DelusionalGorilla
"I saw it in my 30s, on pain meds for kidney stones, while my wife and kids were away. The thing that freaked me out the most was that in the middle-end of the film someone called me from an unknown number and hung up."
EnIdiot
"It's the only movie I absolutely refuse to watch ever again. I saw it ONCE as a kid and I'm 30 now. I still have occasional nightmares about it. Sometimes I'll be eating and this movie will pop into my head for NO REASON and I lose my appetite completely. I'm haunted by it."
guiltyonallcharges
Too Much too Handle
"Event Horizon... or maybe Pandorum."
Nulltan
"Worth noting Event Horizon is one of the most famous cases in the lost media community. It had 30 minute cut for being too grim for the test audiences. 30. Minutes. While some scenes did make their way to the 2006 DVD, most of it is considered most likely lost for good barring some miraculous surprise discovery."

"You can read about what was cut at the Lost Media Wiki here: https://lostmediawiki.com/Event_Horizon_(partially_lost_unreleased_130-minute_cut_of_sci-fi_horror_film;_1997)"
Lights On
"The Exorcism of Emily Rose. I kept waking up at 3 am on the money for weeks afterward. Didn't help that I found and listened to the original tape-recorded material of her speaking fluidly in different languages while being exorcised."
Opening-Ad-3775
"This is it for me. I watched it in theaters when my boyfriend was out of town. I went home and slept with the lights on. I love scary movies and had never done that before or since. I'm going to have to look for those tapes!"
LostintheLand
Wobbled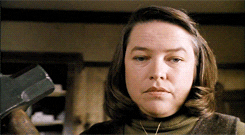 kathy bates misery GIF
Giphy
"Misery. My knees were wobbling when I walked out of the theatre. No more Stephen King for me."
suzymwg
"I watched that while dealing with a stalker. Horrible choice."
sethro919
I love scary movies, but some of these sound like a step too far.
Misery still haunts me.
We witness things on the daily that follow us.

Some linger in our minds and haunt us.
Others shake us to the core.
It's inevitable that each of us may have a strange experience to regale a party of people with.
The more we discuss, the more repressed emotion we release.
Being haunted forever isn't fun.
Especially because another creepy event or moment lies around the next corner.
Redditor H5N1BirdFlu wanted to discuss the moments in life that left us haunted and shook, so they asked:
"What is the creepiest or most unexplained event that you have ever experienced?"
I've seen so much creepiness I wouldn't know where to begin.
Deal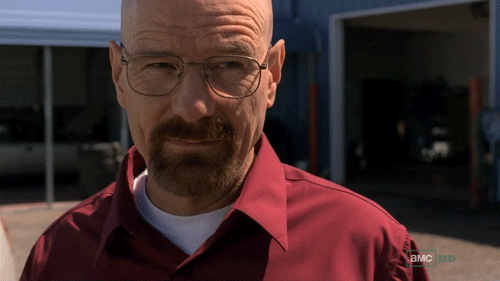 Walter White Wink GIF by Breaking Bad
Giphy
"One car from one direction, and another car from the other direction stopped in front of my house. Both drivers got out and one gave the other a briefcase. Now that I am older I am guessing it was some kind of drug deal or something but at the time I found it very weird."
yapastaocho
'The Entertainer'
"We had a little copper music box that would start playing on its own. It was a man sitting at a player-piano and it would play 'The Entertainer' song. Now, I know that music boxes and such can spring (for lack of a better word) forward and play a few notes, but this thing would act like someone had wound it up and would play for a minute or two completely at random."
MercuryCrest
He?
"Me and and someone I used to know in high school way back when met to catch up. We were talking about our views on religion at some park. When we were walking back to our cars some guy said he had overheard us. We interacted a little and then went to our cars. I told her how awkward I felt knowing he overheard everything. She looked at me and said, 'He?'"
"After some comparing notes we realized we'd seen and heard entirely different people. She'd seen an elderly woman. I'd seen a middle aged man. Only problem is we only talked to the one person."
AccomplishedAuthor53
Overnight
"I usually go hiking and stay in the forest overnight, sleeping in a bivy and sometimes under a tarp. Now it's important to say I'm based in Europe. So no wild animals to be afraid of because usually they just boot it as soon as they notice you."
"So one winter night I'm sleeping under my tarp which connects to the ground on one side. It's in an area where there were fierce battles in the forrest on the border between Germany and Belgium in WWII."
"I hear something walking in the leaves, which is normal. There are always deer and ferral pigs on and about. But this time it comes closer and closer until I hear it right on the other side of my tarp and it starts growling. Its a noise I gad never heard and for a moment I was frozen trying to figure out what it might be and what to do."
"But I just decided to yell back and that did the trick. The animal walked a few steps and then turned back to growl once more before finally retreating."
"Let's put it this way, I didn't sleep for a while after that. I looked up the noise and think it was a badger."
Forest_Walkin
Devoured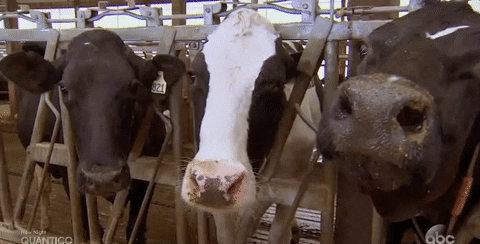 Episode 4 Abc GIF by The Bachelor
Giphy
"My family used to raise cattle. One morning I came out to check on them and I found one of the heifers had been more or less completely devoured."
"This same cow was perfectly fine the day before. There was nothing left but some hide, bones, and intestines. Thing is none of the predators that are in my area would be able to kill and eat an entire cow within the course of one night. Much less leave so little behind."
Aussieshepman
Poor cows. They live a rough life.
The Night Before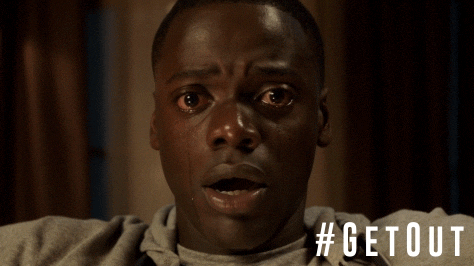 Get Out Omg GIF by Get Out Movie
Giphy
"When I was a kid, we lived in a kinda rural area. One night we came home late from an Uncle's house and there was a car parked up the road from our house with the headlights on."
"My mom suggested to my dad that we go see if they need help, he said no, so we went inside. Next morning police knocked on the door, a cyclist had spotted a body in the ditch exactly where the car was parked the night before."
Tpeest
Documents
"I have had a strange thing happen recently. I was waiting for my tax documents to come in so I could do my taxes. I had three documents that I put on my bedside table until I had the time."
"I decided to do it the other day and I couldn't find one of them. I tore the house apart, quizzed my husband (who swore he never touched it), checked the garbage, etc. I had resigned myself to the fact I would have to request another one, when it arrived in the mail."
"It was the same one, exact same information. I was really confused but grateful. I checked into it, it was not sent twice as far as the office could tell me."
"I don't know what to think. I KNOW I had that document because I had done some calculations with it. It's been itching at me like crazy."
monitormonkey
About 30 Feet
"A few months ago I was sitting in my living room on the couch, watching tv with a family member late at night. We have a high ceiling with a couple of rectangular windows at the very top of the wall just under where it meets the ceiling. The windows are so high (about 30 feet) we really only have them for natural lighting."
"So on the night in question, a green laser beam suddenly shown down through one of the windows, seemingly scanned the entire living room before stopping and pointing the beam right next to my family member for about 10 seconds and then disappearing entirely. It had to be either a drone or from some sort of flying aircraft. I live in a relatively secluded place which made the situation all the more unsettling."
0friday
Find Her
"Pretty sure I witnessed a kidnapping once and it still lives rent free in my head (the woman lost her slipper when she was trying to get away and i took a picture of it that i still have for some reason). I did indeed report it to police right after I saw it occur but they were pretty blasé about it and I never ended up being able to determine what they did to investigate."
ergaster8213
From Behind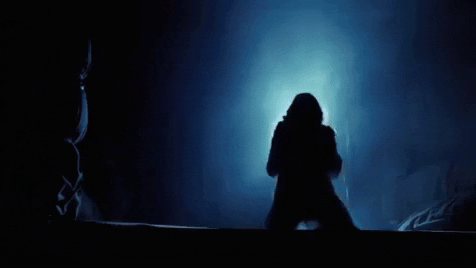 the exorcist shadow GIF
Giphy
"I was in Jr High and had really long hair. I got up in the middle of the night to go to the bathroom, and almost tripped on a shoe on the floor. I bent down to move it and it felt like someone grabbed my entire pony tail and yanked it. I also could not sleep facing the wall for the longest time because it always felt like someone or something was right there behind me."
cheeseburgerphone182
Never face the wall. Life lesson.
These were some harrowing experiences, and we're glad these Redditors made it out to tell the story.
Do you have any similar experiences? Let us know in the comments below.
The older you get you realize... there are things that go bump in the night.

There can be danger around every corner.
And yes... somebody may actually be in the closet.
So being constantly creeped out is a norm.
Redditor unripenedboyparts wanted to hear about the horrors we've all been witness to, so they asked:
"What is the creepiest thing you've seen in the woods, or in the mountains, or in deserts, or caves, or in small towns, or in big cities, or in hotels, or in remote or rural areas, or while asleep, or home alone, or while on large bodies of water, or while on an aircraft or a nautical vessel?"
I don't camp.
I don't hike.
I don't do wilderness.
And this is why...
Textures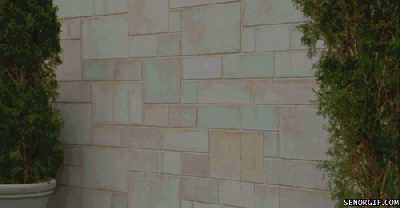 Life Smash GIF
Giphy
"Coming out of anesthesia from open heart surgery, every time I closed my eyes I could see a perfectly formed brick wall inches from my face. I could see the texture of the bricks through the paint, the mortar, all in perfect detail. Every time I changed rooms, the wall would change colors."
GlobalPhreak
The Wolf
"I was up north. Far North British Columbia, Canada working in a (oil) rig camp out in the woods. I was working as a cook, I went out one afternoon for a smoke on the back deck. It was about 2 o'clock n the afternoon. It was a very quiet, still winter day. It was snowing those kind of big snowflakes that make it look like the world is moving in slow motion."
"So as I was standing there smoking, just staring off in the distance not looking at anything particular... you know looking left right, up down at my feet whatever. I felt something looking at me. Then I looked straight ahead. About 30 feet or less in front of me was the tree line of the forest, and directly in front of me in-between two trees I see the most gigantic wolf I have ever seen."
"This thing sitting looked like it was the size of a man standing. It was massive, sitting there and just staring right at me. We locked eyes, then I looked away for a split second and then looked back and it was gone. I don't know, it just gave me the weirdest feeling. It was definitely like, "hey.. I see you, I could eat you... butttt I won't, k byeee"
"Something I'll always remember."
vatersgonnavate
It's absolutely unnerving...
"I live in a really remote part of Alaska. I think the scariest thing I've ever encountered is how silent the woods/tundra can be in the dead of winter. I'm talking like 'I feel like I am about to go insane' quiet. It's absolutely unnerving. I become hyper aware of my heart beat and my breathing sounds like a f**king airplane taking off."
"And I know a lot of people will say 'it's because a predator was near by' nah man, some places up here just have nothing. That's what really freaks me out. I am absolutely alone in this one spot. I could drop dead and no one would ever find my body."
idontcareilikedogs
The Sow
"I rounded a corner in a trail in the Appalachian Mountains and came face to face with a sow black bear and her cub. Same situation, we locked eyes, she seemed to convey - look dude, I can un alive you in a second, but I'm not about it today so just be patient while I dig these bugs outta this hillside. I sat and watched this bear and cub for prob 20 mins at a safe-ish distance."
m0992104
Who Are You??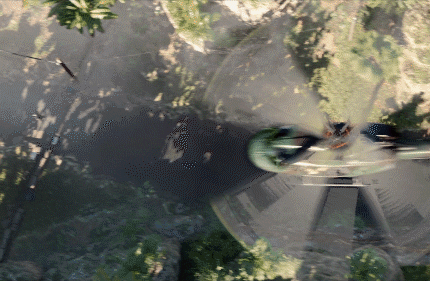 Video Games Gamer GIF by Call of Duty
Giphy
"There must be wilderness dwelling gamers out there, because I found a pile of xbox games in the mountains. Like two dozen in a pile in a remote location."
LittleBkGuy1
It Flies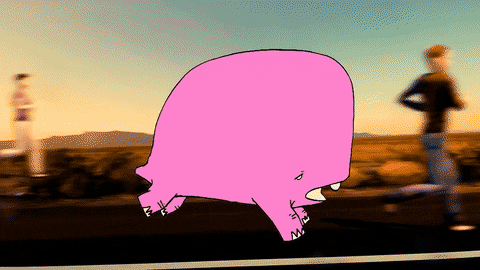 David Choe Love GIF
Giphy
"Hallucinated a flying whale alongside the night time flight from Alberta to Ontario when I was 12. It was snow white, seemed friendly enough. Roughly the size of a blue whale."
jakebreakshow
Onto the Rocks
"It happened when me and my parents were on vacation to some place near Spain when I was still little. We went to a little beach at some coastal town where I then immediately jumped into the sea with my swimming goggles on. I then crawled on to some rocks and walked around until I noticed a crab sitting on the rocks."
"I then traversed them carefully while trying to catch it, but it kept crawling away. This continued until I then followed it to a point where the little bay I was in ended and the open ocean began. So then little me decided that it was a good idea to jump into the open water to see if there was anything cool down there. I then jumped in, and I was immediately hit with the cold temperature of actual ocean water."
"But the worst part was that even with my goggles on, I couldn't see anything down there. I was met with a giant black void. No fish, no plants, no rocks. Nothing. I then immediately turned around and began swimming back as quick as I could. And since that moment I haven't gone beyond the shallows ever again."
Successful-Seaweed12
Orbs
"This was almost a decade ago; I live in a town outside of Phoenix, AZ. It was late in the afternoon as the sun was starting to set. I went out in the backyard to smoke a cigarette and play fetch with my dog. As I was throwing the ball I noticed a small orb shoot from the ground directly into the sky."
"A few seconds later another one followed, and another, and another, and another. It didn't stop for a few minutes. At first I thought it was a Roman candle but I just couldn't hear but you'd normally hear them fizzing as the fly. I couldn't hear anything. It was dead silent. To this day, I still don't know what those were."
ThurSTIII
Appendages
"When I was a kid in the early 80's my parents had a house they rented out to people. We were cleaning it out after a set of unsatisfactory tenants and I was going through the kitchen cupboards making sure they were empty. I saw a mason jar tucked way back in the corner of one of the top shelves so I hopped up on the counter, stretched my arm, grabbed it and hopped back down. When I looked at the jar I saw a finger floating in a clear liquid. I set it down on the counter, walked out of the kitchen and called, 'Mom, I found a finger!'"
Narmer_3100
Jiggles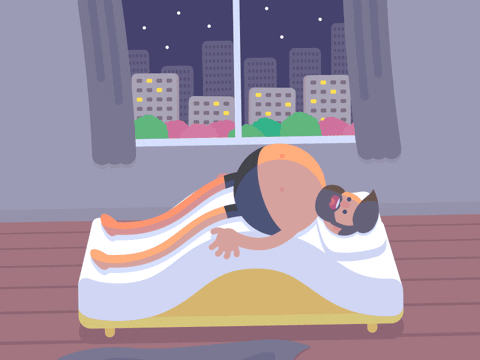 earthquake GIF by James Curran
Giphy
"I was on a fishing boat just off the Pacific coast and there was an earthquake. The water jiggled a bit as we heard a boom and a quick shake. Only time I was on water during an earthquake."
teebpix
This is why I don't fish. Not even on dry land.
Do you have any bizarre experiences to share? Let us know in the comments below.