You know how it goes: you're getting ready to shave, all lathered up and about to take that first razor swipe, when you see a sign saying not to use the water because it is literal poison, and also you have the best abs on the entire planet.
We've all been there, right?
No?
Okay maybe not, but that's what happened to extremely hot actor Sam Claflin. And the photographic proof of the bizarre situation has inadvertently taken the internet's thirst to a code red.
Claflin is the 33-year-old actor you may remember from The Hunger Games films, in which he played the character of Finnick, as well as the BBC series Peaky Blinders where he plays real life villain fascist and Nazi sumpathizer Oswald Mosley and the most recent remake of Charlie's Angels.
He is also extremely hot.
He was shaving the other day, as one does, when he came across a sign posted on the sink reading:
" Do not use the tap water – there is anti freeze in the water lines! Use the hand sanitizer provided."
Ominous!
WTF, right? Why is there antifreeze in the water? Is Sam Claflin shaving at a Superfund site?
So, Sam did what any normal person would do in this day and age: posted a photo of the bizarre notice to Instagram.
And absolutely nobody cared...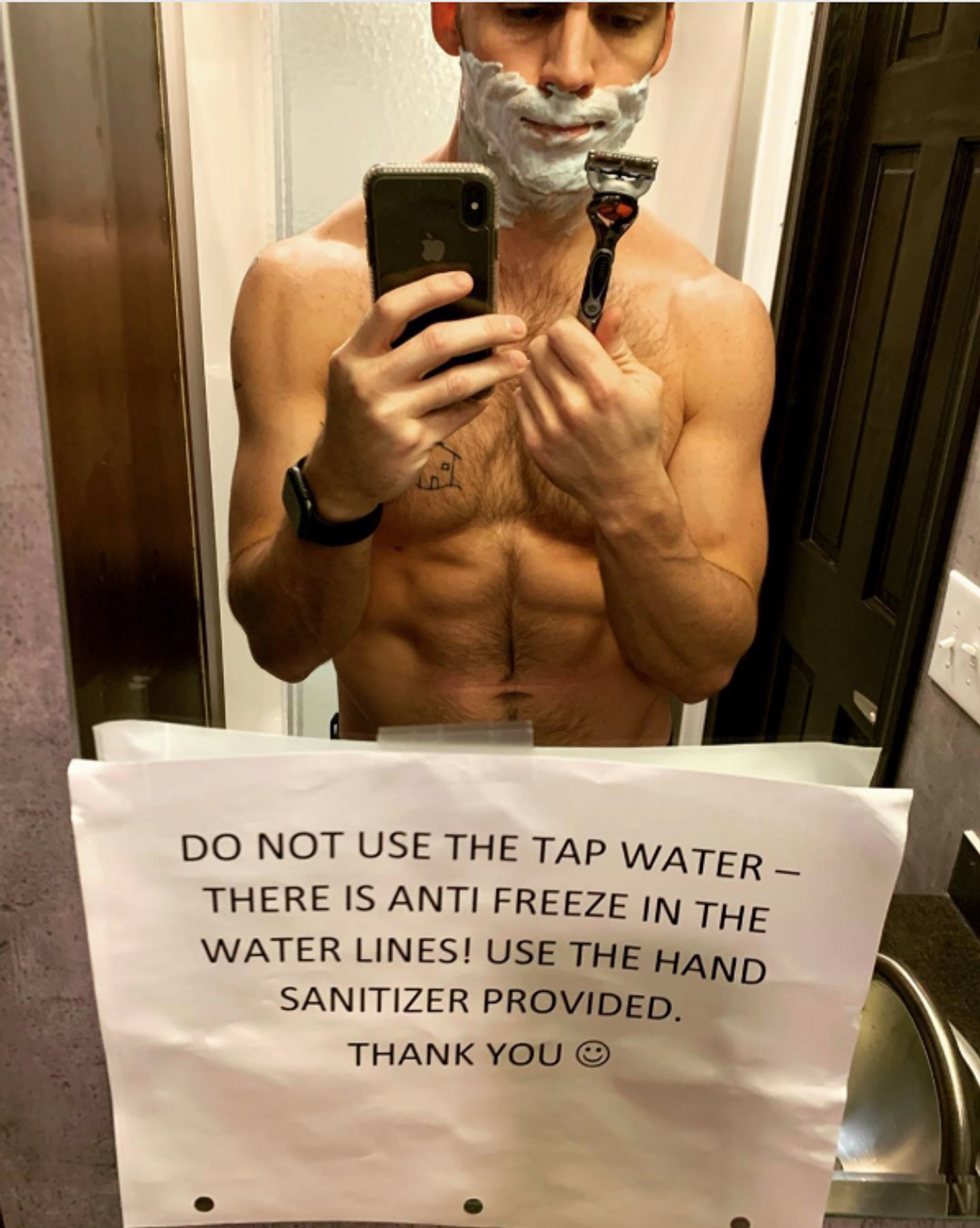 @mrsamclaflin/Instagram
...about the antifreeze that is, because HOLY ABS GOOD LORD SWEET MERCY WOWOWOWOWOW *drools*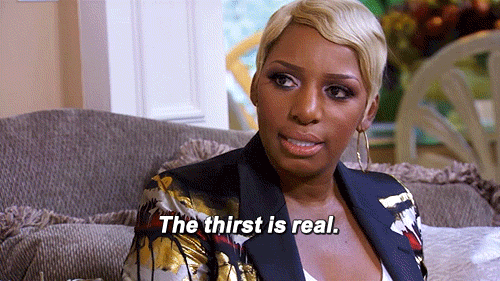 Giphy
Claflin's post quickly racked up hundreds of thousands of likes and scores of comments.
Not one of which pertained to the odd and possibly dangerous subject at hand.
It was just straight-up, pure, uncut, unadulterated, unfettered THIRST.


@mariahfzo/Instagram

@aditimacherla/Instagram

@artisticandrews/Twitter
And who can blame them?
Who can reasonably be expected to FOCUS on the problem at hand when those delicious abs are staring them in the face? Claflin has no one to blame but himself.
Judgment for the defendants.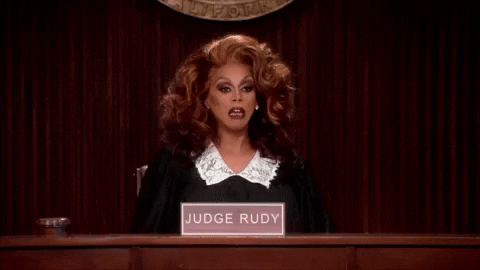 Giphy
Even some of Claflin's celebrity friends were no match for this ab-solutely ab-ominable-in-a-good-way ab-undance of... well, abs.


@elizabethbanks/Instagram

@douglasbooth/Instagram

@greg_james/Instagram
But perhaps the true measure of the power of Claflin's abs was the fact that Razor company Gillette had to profess its thirst, too.


@Gillette/Twitter
So, there you have it folks: if you have abs and you're going to post something to Instagram pertaining to a possible threat to your life, make sure you put on a shirt first.

Keep reading...
Show less