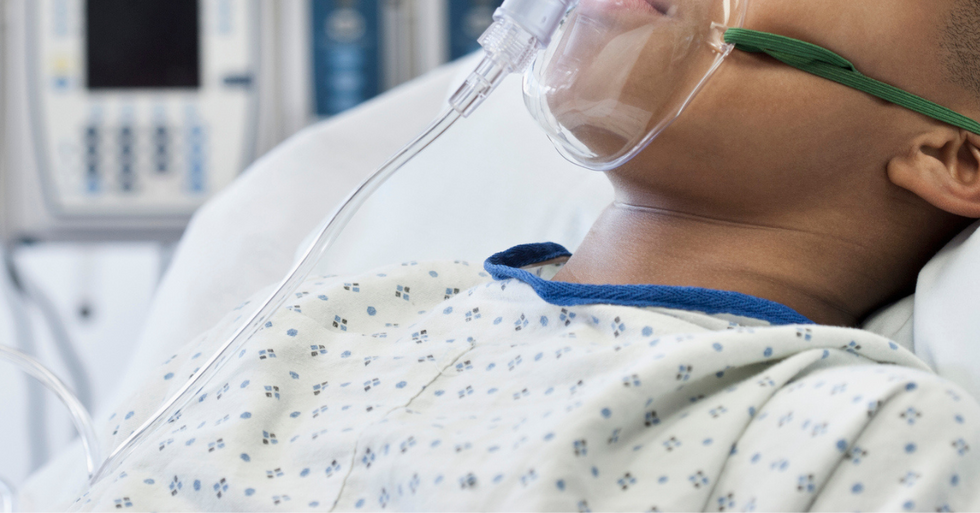 Compassion is one of those ineffable qualities that separate people from machines. What happens though, when someone makes a decision that is legally–though not necessarily morally–right? That was the issue facing Redditor and Original Poster (OP) Unique_Jaguar9688 when he came to the "Am I the A**hole" (AITA) subReddit for judgment. He asked: "AITA for selling […]
More
It's the little things we take for granted.
Buying a cup of coffee from our corner bodega, going to a movie every now and again, and choosing to take a taxi instead of the subway.
Things that seem trivial to us, but are a luxury to others.
Who worries if they spend that $3.50 on a cup of coffee that they won't have enough to pay this month's rent or electricity bill?
A lot of folks.
Even people who don't live in the height of luxury tend to overlook that they live a privileged life in the grand scheme of things.
A life many others deeply envy.
Redditor Cautious_Af was curious to hear the things many people wouldn't give a second thought about which others would consider a privilege, leading them to ask:
"What privilege do rich people have that they don't understand is actually a privilege?"
When You Don't Have To Stop And Think
"Been very very poor and now comfortable."
"Not having to worry about bills is something I think rich people will never understand until it happens to them."
"It was awful trying to decide who to pay and dealing with the ones we couldn't pay."
"The stress was absolutely horrific."- CurvePuzzleheaded361
"I honestly just can't imagine a world where money wasn't a constant ache in the back of my mind."
"Gotta pay rent, gotta pay for food, car broke down time to empty our savings again and eat ramen for a month."
"So I'd say the privilege they're least aware of is not having that sword of destitution around every corner constantly dangling over their head."- Magic_Man_Boobs
"Having to check how much you have in your bank account before going into a store."- Reddit
Having The Law On Your Side

"Being able to afford good legal representation."- evmarshall
"Access to a competent lawyer who has time for them."- Dad_Bod_Gain_Train
Not Needing To Contribute To The Family.
"Comfortably doing an unpaid internship as a student."- SuvenPan
The Luxury Of Choice
"Chasing your dreams."- TheClayroo
"Privilege to fail and have a fallback."- AssistantFew7109
"Having money to fix whatever is wrong in your life."
"Having options and choices."- Historical_Ride8963
No Planning For The Week
"Being able to eat something different all the time."- probably_kitsch
Never Being Cold
"Being able to have the heating on 24/7."- Hip_wizard
It's All In Their Behavior...
"As someone who grew up poor, went to a rich private college on scholarship."
"Understanding the norms of upper middle and upper-class life."
"Poor people raise their kids with different values, ways of talking, ways of thinking, accents, different skills etc."
"It was a steep learning curve for me."- miltonfriedman2028
When You Can Hire Someone Else...
"Not having to worry about little things that take up poorer people's days."
"ie yard work, shoveling snow, cleaning the house."- Cynicole24
Not Living In Fear

"Freedom from the constant overhanging worry about money."- The_Safe_For_Work
"Never being afraid some unexpected expense will cripple your entire livelihood and possibly destroy it entirely."- Wimbleston
It's also rather ironic that the number of people who never bat an eye about spending any sum of money almost always feel bad for themselves about something.
Making them in need of an even bigger reality check than they were already entitled to.
Keep reading...
Show less
Who doesn't dream of becoming super wealthy?
Being taken everywhere in a stretch limousine, having a personal chef cook you 5 star dinners every night, owning homes on every continent, and shelling out thousands of dollars as if it were pocket change.
Surprising as it may seem, there are some people who have so much money to burn, that buying out Disney World for a birthday party or taking a flight on a whim might actually be a reality.
Just ask the people who work for them.
Redditor NeighborhoodTrolley couldn't wait to hear first-hand stories from people who, at one point or another, worked for the one percent, leading them to ask:
"People who cater to the super rich; What things have you seen?"
Not Everyone Shows Off Their Wealth

"My grandfather died with a 20 million dollar portfolio."
"He lived in a 1 bedroom condo that was build in the 50s, drove a rusted out honda, and his entire wardrobe came from Walmart and was 10 years old."
"At his will reading, a bunch of distant relatives showed up hoping to get a piece."
"In his will, he made fun of all of them, then spent 10 pages detailing how and where he wanted all of his money donated to specific charities and foundations."
"Some of it was even really surprising, as nobody besides him was aware that he casually owned 160 acres of land in Vermont that was just forest."
"The land was donated to a land trust, and turned into hiking trails."- ndisa44
One Room Isn't Enough
"I briefly worked with one of the top Saudi Arabian crown princes in the 80's."
"He would buy out the top three floors of the best hotels, Four Seasons etc."
"Two floors were for maids/help/security, top floor was for the Royal family."
"Once it was only the prince and his three wives."
"Crazy sh*t."- Elysian-Visions
A Garage Won't Suffice...
"I used to work for a billionaire Russian family as a tutor for their daughter."
"One day we're in her room studying and suddenly she yells 'daddy's home!' and runs to the window."
"She'd heard a helicopter and knew is was about to land on the lawn."- DiscombobulatedBabu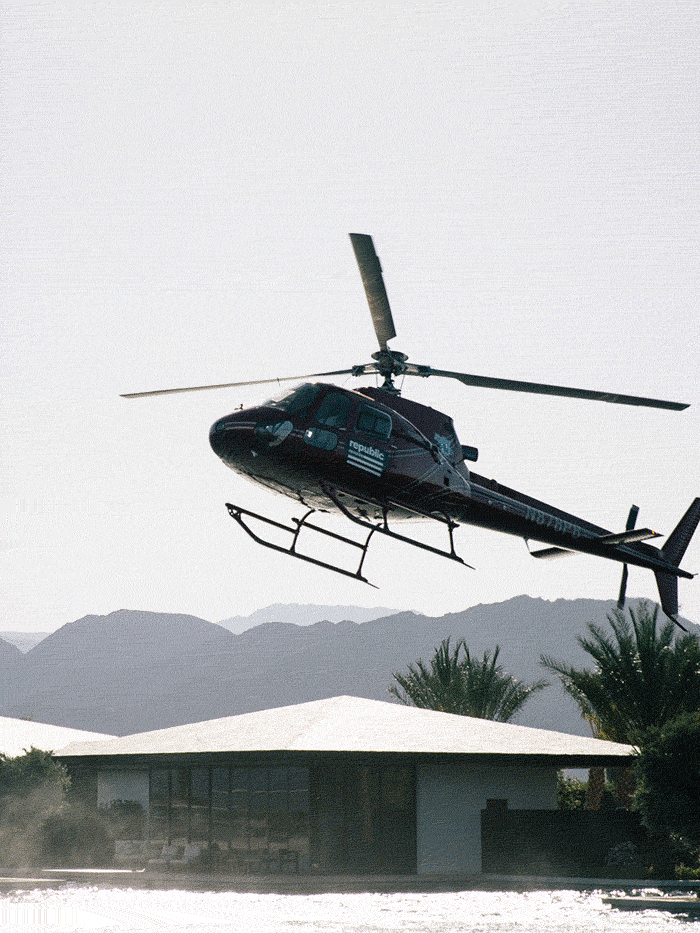 Helicopter Republiccoachella GIF by Republic Records
Giphy
Free For All!

"My dad used to work for a private air field."
"They had a ton of people fly in but most of the more richer clients always flew in at night."
"I remember one time in high school, I had to do a 'job shadow' thing and went to work with my dad."
"They had the owner of a California air port fly in for the weekend."
"My job was to stand outside with an umbrella."
"So I stood outside with the umbrella."
"His wife tipped me 20 dollars and said 'the sandwich trays are real silver, have at it kid'."
"After they got in their car, I asked my dad what she meant."
"Apparently, when some richer folks fly, they let the people who detail their planes have the platters and other serving items."
"I always wondered how we got so many weird serving trays."
"Another time when I visited him at work I got to hold an albino kangaroo."
"Most adorable and softest animal I've ever touched."- eggtasticness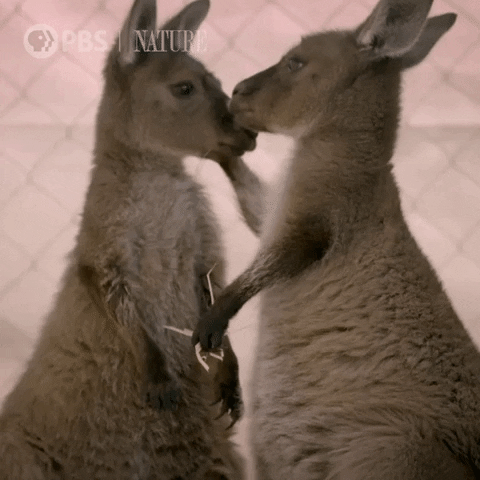 Pbs Nature Kangaroo GIF by Nature on PBS
Giphy
And Yet They Probably Still Wan't More Room...
"My dad's client bought a whole block of houses to build theirs."
'It is so wide that they installed a moving walkway like the ones at airports."- atot806
Most Curious As To What Was In The Briefcase And Backpack...

"Worked graveyards as a valet at an ultra luxury boutique hotel."
"It's quite shocking how some of these people live and you'd never have a clue by just looking at them on the street."
"One weekday night I was asked at 2am by a guest to bring around his Bentley."
"Regular looking dude came out with a backpack, got in and left."
"Not 30 min later the same dude pulls up in a Ferrari and now has a briefcase instead of backpack."
"Skip ahead an hour and the same guy orders 5 shot glasses to his room."
"I go up and it's 2 guys in robes and 2 naked ladies on the couch."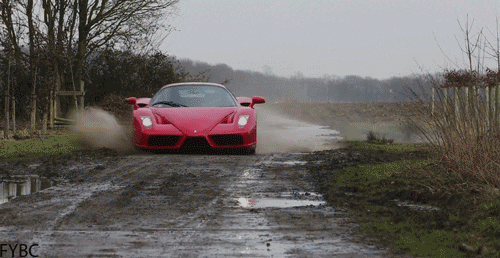 ferrari GIF
Giphy
"They tip me 50 for the shot glasses and I leave."
"2 hours later, just as the sun was rising, the two guys come out together in suits looking like they were heading to the office."
"The ladies left shortly after." - mcmill27
It's certainly easy to judge and think all these people should put their money to more practical uses or charitable causes.
Before we pass judgment, however, we must stop and think if we were given a check for millions or billions of dollars, would we really not make lavish purchases?
Come on, be honest...
Keep reading...
Show less
"For Richer or poorer".
Vows people make to their soon-to-be spouses, though likely hoping their situation will only be "for richer".
Indeed, money remains one of the most divisive issues between two people, even spouses.
Particularly when one spouse came from a far less financially stable upbringing, and thus has very different views on money.
Namely, how to spend it.
As a result, the half of the couple who came from a slightly more stable upbringing begin to learn more and more about their spouse, and how their financial situation changed them.
Not only their spending habits, but their views of the world.
Redditor knakworst36 was curious to hear the many things people learned about their spouses, or just learned in general, after marrying someone with far less money than them, leading them to ask:
"Rich people of reddit who married someone significantly poorer, what surprised you about their (previous) way of life?"
Planning A Budget

"Making financial decisions based around the three paycheck month."
"If you're paid every two weeks, most months you get two paychecks, and all of your monthly bills and budgeting is based on those two paychecks."
"But twice a year there are three paydays in a month, and that's when you can actually solve problems."
"That's when you can get the car registered, or fix the dryer, or get the cat spayed."
"The other 10 months you're doing maintenance and trying to scrape by."
"Three paycheck months you can actually try to fix problems."- appleciders
Intimidating Food...

"More of a funny incident, but I was the poor one."
"My husband, at the time still boyfriend, took me out to a very nice restaurant."
"Waiter ask if I want pepper on my Caesar salad that was just made table side. I said sure and he goes about it."
"Thing is, I didn't know you had to say stop."
"My husband slowly realizes this, but decides to see it play out."
"He did eventually say that I need to say stop."
"I just thought a Caesar was had this way as it was my first time even eating a salad that wasn't just iceberg and ranch dressing."
"It still tasted fine, just a little bit too much pepper haha."- singlewhitewolf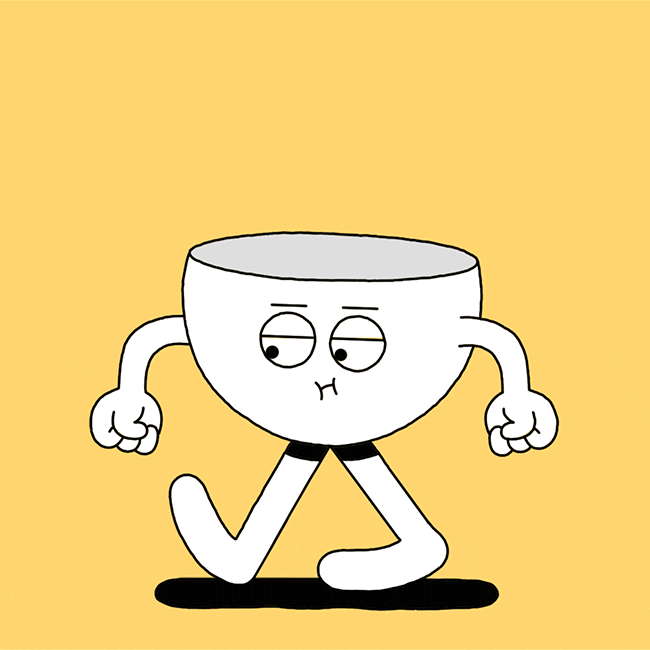 Vegan Vegetables GIF by Dan Woodger
Giphy
How The Other Half Lives
"I was adopted at age 7."
"I lived in extreme poverty and then all of a sudden I lived with a doctor who bought gifts for birthdays and Christmas."
"I didn't know that was a thing."
"I didn't know you could go to the store to get food."
"I just thought you went to the church and had to pray before they give you a bag of food."- 0slinedupon24hrclock
Speaking In Code
"When the family had people over for dinner, if they ended the prayer before the meal with 'F. H. B., Amen'."
"It was a signal to let the children know that they don't have enough food for everyone, so take smaller servings and let the guests get a regular serving."
"FHB = 'Family, hold back'."
"They were always generous to their friends and didn't let their lack of funds embarrass themselves when doing so."- Cartoonlad
Classic Conditioning

"Honestly, food insecurity."
"When we were first married she would get visibly uneasy if the food in the house was running low."
"She never overate or anything, she was just always concerned about it."
"A lot of times when she was younger, she went hungry."
"On the humorous side though, she hates camping."
"Her answer is always the same: 'I camped because it was fun, she camped because they couldn't afford hotels'."- r-cubed
It's Always The Little Things

"She and her mother lived with her grandfather to not be homeless because her grandfather owned a house."
"She was putting community college payments on her credit card and building debt with it."
"I paid off her credit cards when we were dating and she cried from me being so nice."
"It was only like 1,300 bucks."
"I bought a condo, then we got married, then we bought a house."
"I never really considered myself rich until i started dating her and learned that a trip to Wendy's was a treat."
"I grew up middle class, and we are currently middle class, heh."- Amazingawesomator
Simple Pleasures
"My wife was born and raised in the Soviet Union."
"She still goes crazy for fresh fruit like it's the most extravagant luxury."- TheDJFC
Coverage
"The prevailing mindset in his community growing up that insurance was something only rich people had."
"Not health insurance, mind you, well, not just health insurance."
"Auto insurance."
"Going without it was a way of life for most everyone he knew."- captainslowww
Old Habits Die Hard
"I am not well off but my stepfather is."
"I was raised by a single mom who spent money on everything and bills were always behind."
"She just couldn't manage her money at all."
"In her 50's she met and married a multi-millionaire."
"We are in middle-America so that goes further than maybe in a lot of areas."
"They have given themselves $10,000 a month budget to live on, living on interest."
"Own their home."
"Anyway once my mom met him and they got all her finance situated and paid off."
"She won't spend a penny."
"He spends like it is going out of style."
"He has actually begged me to take her shopping to get clothes and accessories."
"She won't do it."
"She spent more when she was a single mom with nothing."
"It makes no sense to me."
"At least buy a new outfit."
"She is hell bent to not use a penny of his money. "
"They barely even have any groceries."
"If they have anything it is because he buys it for them."
"She is a retired nurse that gets a retirement and SS but she won't spend anything."
"She lives poorer now than any other time in her life."- danapca
Many people dream of marrying into money, and being able to buy extravagant things and go on extravagant trips.
Others however, are only grateful that after getting married, they won't have to struggle to pay a utility bill, or worry about whether or not there will be food on the table.
Though, of course, when madly in love, money is often the last thing people think about.
Keep reading...
Show less
Who hasn't had a moment of envy, when they've seen someone walking down the street wearing a stunning dress, a nifty suit, or a luxurious scarf which we know all too well we can't afford?
Until we ask them where they got it, expecting to hear Bloomingdales, Bergdorf Goodman or Oscar De La Renta, and instead learn it came from H&M, Kohls, or Target!
Indeed, sometimes items that cost us very little to purchase can still give off the illusion of being expensive, and as a result, make us seem much wealthier than we are.
All simply owing to how it's worn or used.
Redditor inkweary was curious to hear what things purchased at a discount can give off the illusion of luxury, leading them to ask:
"What's a really cheap item you can buy that can make you look incredibly rich?"
It's All About The Presentation...
"I have a family member who always asks for empties of fancy bottles of alcohol and then just refills them with the cheap stuff."
"You'd be impressed if you look at his bar, but IT'S ALL A SHAM!"- michaelnpdx
Destination is Everything!

"Not exactly an item, but travel."
'Americans grossly overestimate the cost of international travel and think you have tons of money because of it."
"I just spent a few days in a Scandinavian capital."
"Direct flight from NYC was less than $300, and hostel bed was less than $20."
"Most Americans spend far more than that traveling to Miami or Vegas or what-have-you, yet ooooh and aaaah and comment on my finances when they see where I go."- white_genocidist
Ha HA HA...
"Laugh in three bursts."- hotel_air_freshener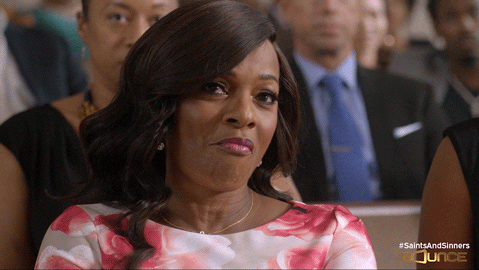 Not Funny Reaction GIF by Bounce
Giphy
Serving Its Actual Purpose...
"A Butter Cookie tin that has the actual cookies and not sewing materials."- Outerace
How Can You Afford That...
"Join seat-filler clubs for NYC theater shows for like $100/year and you can get tickets to Broadway and Off-Broadway shows for $5 a ticket, actually free + $5 processing fee, for up to two tickets per show they offer."
"Then just Instagram or Facebook how cultured you are as you go to shows every day for $5 each."
"Invite someone and tell them it's your treat and they'll think you're loaded."- jesuschin
It Worked For Gatsby...

"Just call everyone 'old sport'."- redberyl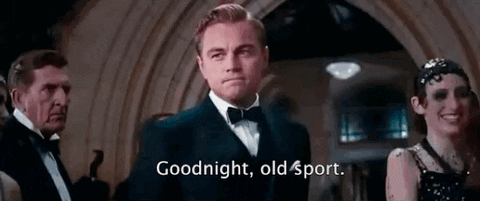 things gatsby GIF
Giphy
The Power Of A Perfectly Fitted Blazer...
"I'm late to the party."
"Spend money on getting your clothes tailored."
"I'm a money manager."
"The old school wealth doesn't wear anything that stands out."
"However, their clothes always have a perfect fit."
"The flashy guy that comes in with the big watch, driving the sports car usually has a ton of debt."
"Money talks."
"Wealth whispers."- Recent_Mirror
Mysterious Origins...

"My colleague has these golden earrings with zirconia drops."
"I thought she either stole them from a grandma or her boyfriend must have given them to her but she told me those were actually really cheap from a drugstore."- Twirlingbarbie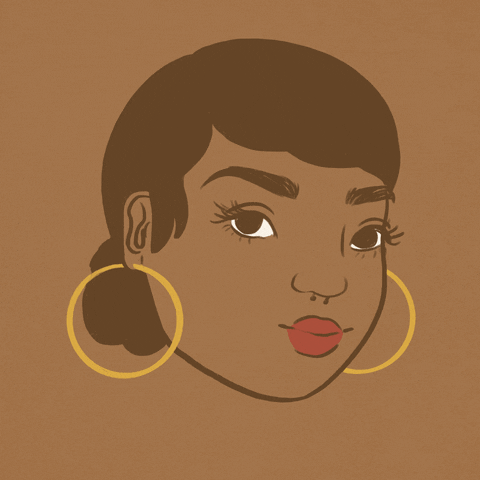 Blinking Brown Girl GIF by sanne
Giphy
It's All In The Ambiance...
"Under cabinet lighting."
"I have rechargeable led strips that I bought for $30 on Amazon, held up by magnets."
"They light up the backsplash/counter below and scream 'I had this custom lighting done by an electrician'."- Lunar_Gato
Bar Cart
"Liquor cart. We have a wooden cart that sits in the corner of our house and it always has 3-4 bourbons on it, with cocktail glasses hanging below and a nice decanter. When guests come over thats where we place the napkins and limes and oranges, things to go in a drink. It cost maybe 75$ but looks fancy as hell and we always get compliments on it when we have guests over." - Badlands32
Three times the softness
"Apparently 3-ply toilet paper. One of my friends was at our house last year and after a bathroom trip, she told another friend, "Ooh, they've got money; they've got the good stuff." - User Deleted
Blood-Free
"Lab-created diamonds, they say it can even fool professional diamond dealers, it isn't as cheap as what others posted but it can still save a lot of money." - nmagic
Trash Upgrade
"Trash bags for your bathroom trashcan ... instead of grocery bags." - Mountain___Goat
Black Card
"A credit card that is black in color. It doesn't have to be a "black card", just black." - grumpymessi·
"Amazon Prime credit cards are black and made (at least partially) of metal. They're thicker and more hefty than a normal credit card, too. I've gotten lots of comments on mine, although more of the "that's a cool card" variety than the "you must be rich" variety." - Mirrormn
"I know a guy who has the actual Amex black card and it's pretty insane. No spending limits, monthly gifts (like expensive wine or nice headphones, etc.), access to pretty much any airport lounge. That's just the stuff he's told me about."
"Idk if it's as exclusive as it used to be, but he had to spend like $250,000 a year on that card to get invited. (He used to card for business expenses, but he got to keep it for personal use too.)" - tarheel343
Wax Sealed
"We send all of our correspondence out with a big wax seal on it. Looks like we're old money when we send out our Christmas Cards." - Outrageous_Claims
"Monogrammed stationery is also not too expensive. The more understated the design, the better." - RandomRavenclaw87·
Fruit
"A pineapple. You just also have to buy a time machine that would get you a few centuries back in time and you'll be all set. Rich people used to rent pineapples that would be put on display at parties." - sapunec7854
Pets
"I assume anyone with a really weird pet is hiding an immense amount of wealth." - User deleted
Needless to say, someone's wealth and status in no way indicates the type of person they are.
Though, there's also nothing wrong with appearing like you live the high-life, and turning those around you green with envy every once in a while.
Particularly if your entire ensemble cost less than $50.
Keep reading...
Show less