Those who are wealthy have the luxury of acquiring the best of the best–whether it's dinner at a Michelin-starred restaurant or status-identifying clothing from Chanel or Yves Saint Laurent.

But even the rich have their limits when it comes to frivolous spending before casting judgment on friends or colleagues.
Curious to hear examples of this, Redditor Sasquatchfl asked:

"Rich people of Reddit, what's the craziest/most unethical thing you've seen people in your circle spend money on?"
Expensive experiences were a priority over prized possessions.
Live Sushi
"An ex worked for Dell in the late 90s/early 2000s. He was pretty high up and there were lots of partiers in his work circle. Went to a party hosted by one of the dellionaires and there was a body sushi girl. I don't know what was paid to her, but it was one of the most ridiculous things I've ever seen."
– 5hrs4hrs3hrs2hrs1mor

Pissing Contest
"Paid a group of homeless guys to only use the bathroom on a competitors business. Eventually bought that place for a massive discount."
– Haboobalub

Let's Work Out
"My mother woke up one morning and said she felt she was way too fat and she wanted to get a treadmill. The treadmill wouldn't be a problem, but then she saw where it would be and didn't like the lighting. Fast forward 2 months later there's a 40k outdoor gym built and connected to the house. She hasn't used it once."
– Herrera5449_

Taking A Leap
"Travelled with a bunch of ex 'friends' all fairly wealthy."
"First trip to SE Asia together and as an ex-local I was a de-facto tour guide (despite not being there in over a decade)"
"They somehow found and offered a bunch of kids diving off cliffs to jump for spare change."
"They increasingly challenged each other to land their coins as close to the cliff base and small surrounding rocks for the kids to dive for."
– Satakans

It's about the finer things in life.
Expensive Party Gag
"A 3k ouija board from Gwen Paltrow's store. I didn't even know it was a thing until the dude brought it out. I really wanted to cut it up and see what it was made from. Looked nice don't get me wrong but the thing is basically a party gag. For 3 grand, it better summon a demon that's all I'm saying."
– con_this

Slow Burn
"$600 USD for a candle."
– Jeffranks

It's not always about the things you acquire.

Minor Inconvenience
"I know a guy who went to get a new drivers license and had to pay ~$100k in back parking tickets, then joked about it after."
"Apparently he couldn't get a permit to park in front of his house, so he just did anyway, and accepted like a $200 fine everyday."
– melodyze
For A Successful Election
"Not me, but I know a guy who crowd funded (read: threw a bunch of money into, then solicited more at a flea market) $80,000 toward his friend's DA election campaign. The guy won. So far, this has paid back at least $120K in avoided legal fees. I know some rich people. Most of them are more boring than you think. Hell, most of them drive Hondas, Toyotas, and Nissans."
– KP_Wrath

The Lance Corporal
"I was stationed with a Lance Corporal who was wealthy beyond means after selling some of his patents. He owned and piloted four helicopters. Lived in a palatial waterfront house in Jacksonville, NC."
"The cheapest one cost 400K. That's the one he trained on. The most expensive was about 1.2 million. That's 1.2 million 1981 dollars. The two he's got now are about 5 million each."
"Had a floating landing pad out back moored to his dock and another landing pad in the back yard. Kept two helicopters and a Rolls inside his custom-built hangar at Norfolk International Airport."
"He drove a pair of Rolls-Royces. He also toyed with a 900K Miami-Vice type speedboat. He also housed and transported his squad to Camp Lejeune and back in a custom mini-bus."
– ApplicationConnect55
The dude was very giving and lived a very clean life. He'd fly us to Norfolk, pickup the car and we'd do our shopping and eating. Hop in a chopper and return home. He'd fly his fire team down to Miami on weekends. He kept a Limo there and wore a chauffer's outfit and did all the driving.
He bought a full-service and licensed pub in Northern Ireland. He lives there with his wife. Does a lot of charity work there. We still keep in touch."
– ApplicationConnect55
When there's plenty of money going around, there's no need to worry about a single thing.
That peace of mind is a luxury in itself.

Want to "know" more?
Sign up for the Knowable newsletter here.

Never miss another big, odd, funny or heartbreaking moment again.
Keep reading...
Show less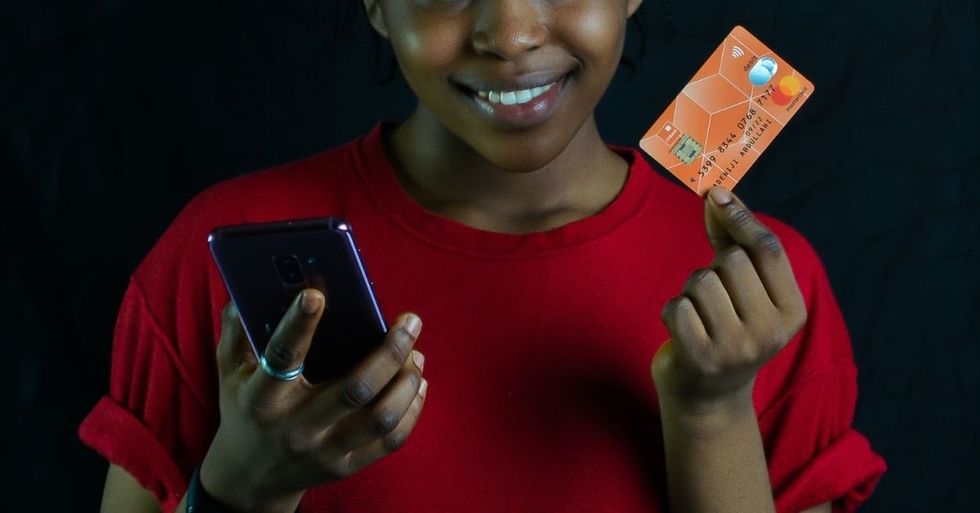 What do you do when your best friend has strong negative feelings about someone in your circle of friends? That was the dilemma for Redditor LuckyAd3530, a 20-year-old woman whose close friend "Jada" discovered something objectionable about one of their friends. The resulting tension led the OP to the "Am I the A**hole?" (AITA) subReddit […]
More
The price of lobster used to be dirt-cheap because they were so plentiful. In fact, it became known as the "poor man's protein" among European settlers and it was often fed to the imprisoned and the enslaved.
But times have changed – lobster is pricey and considered a high-end meal. If you've ever heard someone complain about poor people on welfare who are enjoying a nice meal once in a while, you might want to educate them.
People shared their thoughts with us after Redditor Seraphina_Renaldi asked the online community,
"What is classy if you're rich, but trashy if you're poor?"
"Being..."
"Being on a first name basis with a judge."
UpinSmokeMC
A spot on answer. They do they there are two justice systems: One for the rich and one for everyone else.
"Wearing..."
"Wearing a bathrobe all day."
tomw_n
It's the difference between looking lazy and looking... well, like Hugh Hefner.
"Someone else...
"Someone else raising your kids."
CompetitiveVanilla14
Haha, isn't that the painful truth?! We all felt that one.
"If a poor person drinks..."
"Drinking in general. If a poor person drinks someone will say, 'No wonder they're poor, they spend all their money on alcohol.' The rich won't be judged for it if they decide to spend hundreds of dollars on a bottle of scotch because they're rich."
vercetti87
This is very true. Many believe that the poor should not be allowed to enjoy the finer things in life.
"Casinos."
"Casinos. The biggest disparity is looking at the people in the high stakes areas that are roped off, and compare them with the people waiting in the breezeway for the bus, after they have blown their monthly income."
VariousCricket4695
Casinos are depressing. They're not like the movies at all.
"Getting money..."
"Getting money from the government."
poxxy
If you are rich it is called a bailout. If you are poor you should work harder. Love how that works.
"If you live in..."
"If you live in a tiny home it's 'eco friendly' but if you live in a trailer you're trash."
Kamisquid
This is spot on. Trailers should not have that stigma attached.
"Buying..."
"Buying old cars."
[deleted]
Those classy rich folk buying all of the '98 Grand Ams!
"Moving..."
"Moving around a lot."
jellyjoenut0301
I don't think moving around as a kid is ever luxurious. It's just romanticized.
"Minimalism."
"Minimalism. Can you really call yourself a minimalist if you're just too poor to afford stuff?"
-oaktown-
Being poor, minimalism is very useful. It's also the only choice.
It's quite the world we live in, and the wealth disparity can be a lot to take in.
Have some observations of your own? Tell us more in the comments below!
Want to "know" more?

Sign up for the Knowable newsletter here.
Never miss another big, odd, funny, or heartbreaking moment again.
Keep reading...
Show less
"Money, money, money, it's a rich man's world."
Sometimes it feels like no truer words have ever been sung. Thanks, ABBA.
Money is a huge part of life.
Not every rich person flashes their riches though.

A lot of people keep it lowkey unless they're on a reality series.
But it's always easy to figure out everyone's relationship to money.
Redditor whoistomf0rd wanted to discuss the ways we can sniff out money. They asked:
"What quietly screams 'rich/wealthy?'"
I first realized a friend was wealthy when we were out at a bar and several of us were scrambling for discounts while she just ordered a "Van Gogh" martini double with out blinking. Like... damn...
Salary?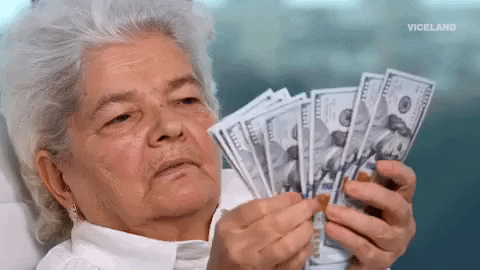 Pay Day Money GIF by MOST EXPENSIVEST
Giphy
"Have a friend who is moving to the Bay area. To work for a non-profit. Part-time. She didn't know what her salary would be."
monkeyfeets
Applebee's it is...
"Not hesitating to eat in a restaurant with no prices on the menu."
baloneycologne
"I can't bring myself to eat at some of these places. I was somewhere with friends months ago and a glass of Coca Cola like you'd get at an Applebee's was 17 dollars. Like, just a glass from the squirt gun at the bar, of Coca Cola. Like. Yeah, we might have all been relatively high net worth for our ages there, but a 17 dollar Coca Cola just seems irresponsible regardless of if you got 10k for a net worth or 10 million."
Gambling4gears
Health
"Sadly in my country being in shape and healthy. All poor people are fat and run down."
KoreWaymon
"Same in my country (Philippines). I used to wonder why many very poor people who live in the slums are very very fat. Until my girlfriend made me realize all they ate were greasy food and lotsss of white rice (cheap, filling, and filled with nothing but carbs)."
MisanthropeInLove
Omg am I poor?
"I cleaned huge houses for a living, and to me it was the custom built Lego rooms with cabinets -floor to ceiling -full of organized lego sets."
EddieLaneWrites
"I have a Lego room but it only has shelves not custom cabinetry. Omg am I poor? Before anyone asks, it was an extra bedroom and my kids had/have insane amounts of legos and I was tired of dealing with them all over the house. So I told them we would make that room the Lego room but no legos could leave the said room. They got their room and I got a Lego-free house."
Local-Finance8389
Who Knows?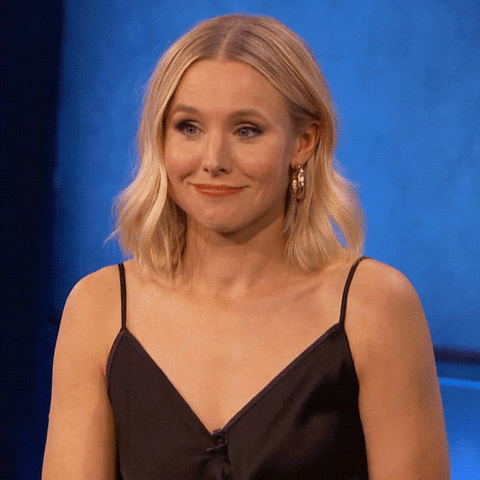 Kristen Bell Idk GIF by Team Coco
Giphy
"Not knowing the price of everyday stuff, like groceries or electricity."
Myble
Must be nice. I... must know the price of everything. "Is it free?" is my mantra.
I got it...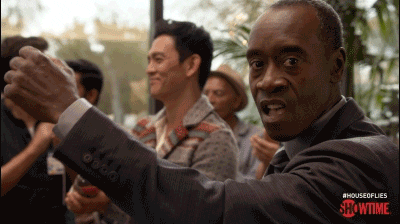 GIF by Showtime
Giphy
"Paying for everyone's food/ picking up the tab (when done in a passive and nonchalant way)."
Everyday_a
Filthy
"Friend of mine used to run a ridiculously exclusive cocktail bar. He always said 'The ones in the fancy clothes who look filthy rich are normally reasonably wealthy. The ones in jeans and t-shirts who look normal are normally filthy rich.' Basically the truly rich people didn't see the place as anything out of the ordinary, so saw no reason to dress up."
DendroNate
Extra Space
"Having a pool house. And letting guests stay there because it's a nice nice pool house."
Prettyplants
"This so reminded me of a time when I was a kid. A girl from church invited me to a sleepover at her house. She lived in a legitimate mansion and the pool house was nicer than my own house!"
luv2run4-26
billionaire level...
"Spontaneity. Just talking about something or some place and doing it or booking it there and then."
evilgiraffee57
"One of my roommates child-hood friends has generational wealth, billionaire level. They lived on the Big Island of Hawaii and she would remark that he would just decide to go skiing, in Aspen on a whim, and wonder aloud why everyone else didn't just drop everything and go the next day. The guy was super down to earth but a bit disconnected from the reality of his friends living paycheck to paycheck."
breals
Utensil Issues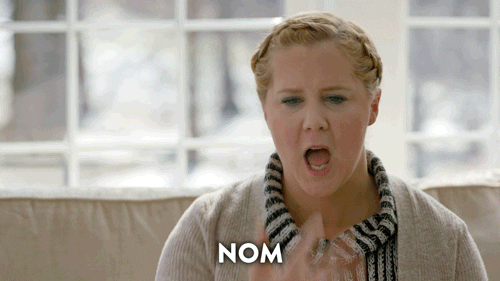 Comedy Central Eating GIF by Inside Amy Schumer
Giphy
"I know it's not a big thing, but people who use really nice plates and silver cutlery very casually. I've seen poor people with mustangs. But I've never seen poor people eating with polished silver."
garlicroastedpotato
Miles Away
"Day trips that are hundreds or thousands of miles from one's home."
LuciferJj
"That does depend a bit where you live. I recognize that where I live is abnormal, but western North America was built around the automobile so cities and road infrastructure represent that."
"It's extremely common for people here to travel hundreds of km's on the regular to go skiing for a weekend or visit family in the next city over (that's 250+km away). In general it's much quicker (and therefore cheaper) to travel hundreds of km here compared to the eastern seaboard or most other places on the planet."
scottish_pro
So many plans...
"Speaking about your plans for your life with full expectations that they will be successful no matter how unrealistic they would be to the rest of us."
"I plan to become a writer, but in the meantime I'm thinking of opening my own art gallery. I'll totally be successful, all my wealthy friends will buy shit from me, then I'll hire someone to run things while I travel for the experience I'll need to do my writing."
penny_can
Do You Play?
"I drive Uber in an upscale old money area (Charleston SC). I have a regular who travels to the airport with 14-16 pieces of matched leather luggage (most are carry on size). She is polite and friendly and even helps unload the luggage at the airport. One of the bags appeared to be a tennis racket bag. I asked her if she plays tennis and she says she likes to bring her own racquets with her when she travels in case she can find a lesson."
optigrabz
"Holiday"
"In the UK, using the word 'Holiday' as a verb. Having a great grandparent - it either means you're rich enough to have really great healthcare and people to look after you, or it means that all the women in the family got pregnant at 15 so it could go either way."
ConsistentlyPeter
"Same with using seasons as verbs in the US. 'We winter in Aspen and summer in Nantucket.'"
UESfoodie
"time to kill"
"Not worrying about losing a job and just taking up a hobby because they have 'time to kill' instead of looking for a job that helps pays bills."
Ideepuv
"My wife's closest friends dad did this. I would make the cousin eddy joke that he was holding out for upper management (he was a CEO and was looking for another similar job). It wasn't until he had been casually CEO job searching for about year 3 that I realized he didn't actually need the job lol."
catsby90bbn
Say It
"I work in high end hospitality. There is a sense of relaxation that the ultra wealthy have. They tend to be direct with what they want and what they enjoy, but in a polite way. Rich people, or new money, and often uptight, demanding, and worried about appearances."
Vosnero
Can't park his car here?
"The thinking of how laws effects them. Had a guy in my class at university (he was pretty cool though) who was FILTHY rich and one thing always stood out was how he treated laws. Can't park his car here? 'I can park here it will just cost me X amount in fine.' Like BRUH????"
Hasztalan
"find themselves"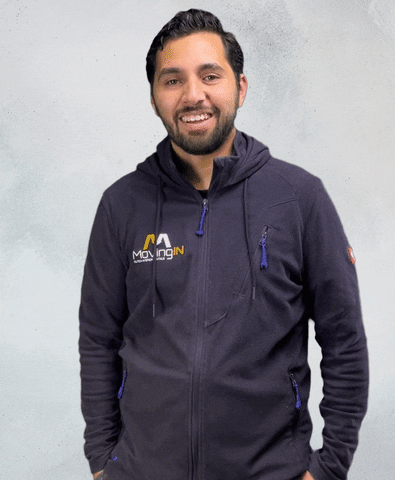 Model Showtime GIF by moving-in
Giphy
"20 somethings who crap on the 9-5 all while constantly travel vlogging in order to 'find themselves' while telling others to do the same thing, but we can't because we don't have the luxury of doing so."
PillsburyToasters
Time Saver
"Spend money if it saves you time. Time is more valuable than money. Working at a luxury resort, one thing I've noticed is that the people who want to give the air of being very wealthy will have lots of designer patterns on their clothes and accessories, like Louis Vuitton print, but almost all of the truly ridiculously wealthy people will basically wear nondescript leisure wear and really plain looking clothes (like plain jeans and tees with no logos)."
__--_----
Oh, to be loaded. One day...
Want to "know" more?
Sign up for the Knowable newsletter here.

Never miss another big, odd, funny or heartbreaking moment again.
Keep reading...
Show less
People really love to overspend their money.
Why is that?
I account for every nickel.

The line "it's just money" is also tossed about while someone is making a ridiculous buy.
I mean yes, have fun, treat yourself.

But pay attention before you toss it down the drain.
A savings account is a good thing. Not 10 iPhones.
Redditor caloriedeficit101 wanted to talk about all the ways we should be saving coin instead of throwing it away.
They asked:
"What in your opinion is the biggest waste of money?"
Let's see where people like to spend the most.
Useless Bits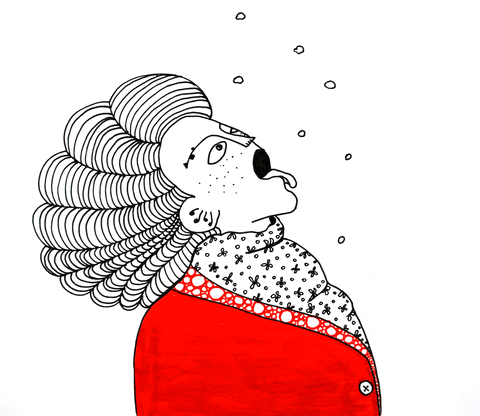 happy snow GIF by Masholand
Giphy
"Gold flake covered food."
TheShoot141
"Looks tacky. Has no nutritional value. No enhanced flavor. It's one of those "because you can" status symbols, but it's a stupid one."
buttgers
The Scam
"Ticketmaster's fees. F**k that company."
JuanPancake
"I worked in that industry - specifically a company who started with the goal to do the same thing without the fees. You learn very quickly that 'Ticketmaster's' fees are not actually Ticketmaster - Ticketmaster is happy to be the bad guy face for the venues and often the performers themselves simply wanting more money than the face value of a ticket costs."
"Promoters and venues are used to Ticketmaster being the bad guy and looking like it's getting all this crazy money, but it's really going to places you think are the good guy. Live events are a luxury item. Ticketmaster makes people think they are fair priced items and there's an evil gatekeeper."
conipto
Foot Love
"Name-brand shoes for toddlers and pre-schoolers. They're not gonna stay clean and they'll grow out of them faster than you think."
nollyson
"Brand name clothes for kids in general. I always shopped secondhand or target and old navy. They grow too fast and completely wreck everything, especially my son, the knees in his jeans only lasted like a month I swear."
katindra
Claims Death
"Unused gym memberships. Subscriptions to services I rarely (if ever) use. Insurance, when as soon as you make a claim, your premium increases."
Teacher-Investor
"The thing that gets me is when the claim is demonstrably not your fault but it still goes up. Like I'm sorry fate decided to f**k me with circumstances completely beyond my control, can you not f**k me for that too? Your literal sole purpose is to solve my financial issues during this not elevate them. I pay you to stop me from being messed with."
bob0979
Every Other Year?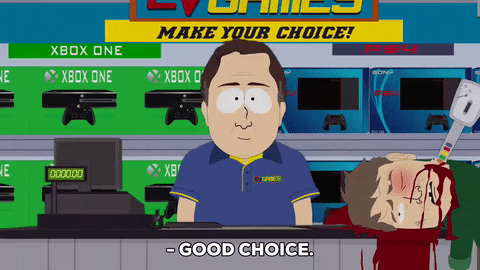 electronics GIF by South Park
Giphy
"Buying new electronics every year just because it's a new model."
Primary_Asparagus_58
This is so true. I'll say it again... we don't need every new IPhone. It's an updated camera!
Not soo rare...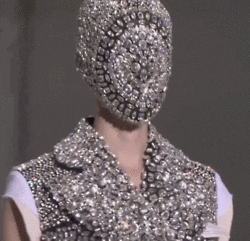 Fashion Style GIF
Giphy
"Diamonds because of all the artificial scarcity, I was told if anything buy precious stones. That's why if you look at royalty they always have rare or precious stones."
MarcoNoPollo
Bad Peak
"Often out of season fruits (like strawberries in the winter) are really expensive and taste like water."
qquackie
"I saw some Ontario greenhouse strawberries at Farm Boy for $6/lb and put them back, picked up some American strawberries for $4/lb and they're surprisingly tasty! Not peak summer tasty but definitely worth the $4."
mamoocando
Product Share
"Buying products from the Kardashians. Literally from any celeb."
Redittoranian
"Haven't tried Rare Beauty, but I swear by the Fenty foundation, all the other brand I tried made my face all sweaty and wet after some time. This one stays a while and leave my face soft. Cannot say about other Fenty products tho, but love the foundation."
Nyctangel
"I bought Lady Gaga branded Oreos once because I wanted the Oreos (though I am a fan of LG nonetheless) and I felt stupid handing them over to the person on the till."
cragglerock93
Picture It
"From what little I understand of it I'm going to say NFTs."
Daydreamer631
"At least with crypto, when you lose big all you do is lose your house. When you lose big with NFTs, you lose your house, and also 'own' a picture of a monkey forever to remind you that you're financially incompetent."
DanF**kingSchneider
"They may take my house, but they'll never be able to take away my NFT picture I took of my house."
nonnativetexan
Burn me Baby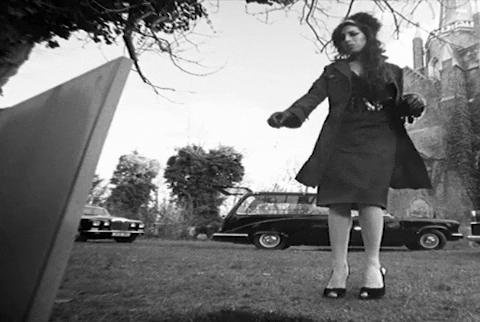 Back To Black Dirt GIF by Amy Winehouse
Giphy
"Funerals."
EatingUranium
"I told my hubby if I die before him find the cheapest box available, heck build it if they allow it, for my body. I'm getting cremated anyway! I said no fancy crap, just burn me and fulfill my wishes for my ashes. He agreed to the same. I don't wanna thousands spent on me when I'm alive and especially not when I'm dead. I don't care!"
dawny2scotland

Big Day
"Weddings. A family member will have spent over $60,000 on her wedding that is this summer. They don't even own a house. And 65% (after gifts from both parents) is credit card debt . If you have the money spend it on what you want but I just find it incredibly narcissistic to get yourself in so much debt because you need your 'big day.'"
lidder444
Smoked
"Cigarettes."
AimlessCreator
"This is only gonna make sense to ex-smokers or who people who never were. I quit between 2 and 3 years ago. I'm sure that this time it's for good. The trick is waiting for it to make you physically sick. I can smell a lit cigarette from like a block away now and it makes me so nauseous."
"I got extremely angry and stressed a few months ago and bought a pack on impulse, smoked one, and hated it. I think I'm in the clear now. But. There was a time in my life when I did still smoke, and that I was so broke that there were more than a few times where I had to choose between a pack of cigarettes or food. I would choose the cigarettes every time."
fokkoooff
Good Health
"The medical industry. Not the actual providers, all those middlemen, managers, CEOs, and companies (with all their shareholders)."
brushpickerjoe
"Absolutely criminal. I have a friend who used to be an EMT and was similarly paid; she works as an Amazon delivery driver now and makes more with the added bonus of less stress. Thank you for your service, but you all deserve a 10x raise. The US healthcare system needs to be burned and rebuilt from the ground up."
Lev0nia
Mealtime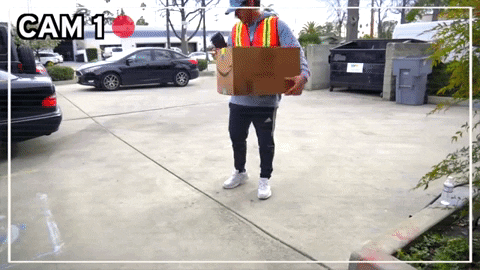 youtube lol GIF by Guava Juice
Giphy
"All the food delivery services. It's obscene how much more expensive it makes a meal."
chadwicke619
"I received a DoorDash gift card a few months ago. I can't bring myself to use it, the pricing is just insane. If I won't get in my car to go get the food then I just don't want it badly enough and can go without."
bumpercarbustier
Border Issues
"Invading a neighboring/foreign country. As we are seeing right now Russia is doing a marvelous job of creating so many financial problems for itself and its people in the very near future. Like Monday near future."
deejayhill
"Military conflicts just aren't economically viable anymore. Between electronic documentation and media and public opinion, and MAD, there's no way anyone can see going to war as a good long-term decision."
Red-7134
cheap, but not good...
"Not having money. Stick with me here:"
"When you need shoes, you buy cheap and they don't last. Fast food is convenient and cheap, but not good. You end up renting and can't build equity. Being financially unwell is a waste of money."
smack4u
"So much this. People who say that poor people are poor because they don't know how to manage finances or don't invest can suck a fart. Poverty is a vicious cycle. You can't invest in things that will improve your life long term because you need what little money you have to survive right now."
mascottaricotta
Air Pressure
"Paying to have nitrogen put in your tires. It's a total scam!"
VTX1800F
"Costco installed my tires, and they filled them with nitrogen for free. It definitely took a lower temperature to set off my car's TPMS, but it wasn't a huge difference, around 10 - 20 F. Useful if you live in a colder area (if it's free)."
NoBreakfast4061
Roll with it...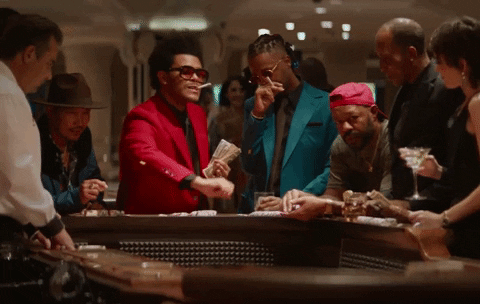 Dice Vegas GIF by The Weeknd
Giphy
"Spending money on games, had a friend who spent over $1000 on Genshin Impact… and he doesn't think he has a gambling addiction."
Rykona26
Entertainment Issues
"Cable."
Excellentbees
"It's not a waste if you watch a lot of sports."
"Most sports are still not on streaming services, and the illegal streams are usually pretty hit-or-miss as far as picture quality, and the possibility of them getting shut down in the middle of your game and needing to find another stream. There are non-traditional cable options, like YouTube TV, Sling, etc, but those are still basically cable. They're just over the internet and with more transparent pricing."
JMS1991
Walk Away
"Shoes for babies. It won't be walking for months why the fuck does that screaming pink blob need Jordans when it can't even hold it's own head up yet?"
REDDIT
"Baby shoes interfere with them learning to walk. They need to be able to use their toes to help balance. My son got a pair of baby shoes as a gift, but we sold them, unused. How do you like that, Hemingway? (Actually we donated them to a thrift store)."
CrabbyBlueberry
Save your coins. You don't need all the things.
Want to "know" more?
Sign up for the Knowable newsletter here.
Never miss another big, odd, funny or heartbreaking moment again.
Keep reading...
Show less