On the surface, it's easy to point out who the affluent people are in the room.

Rich folks may wear designer clothing accentuated by lots of bling and make a dramatic entrance after pulling up at an event in a Lamborghini or BMW.

But some people who are well off but are less ostentatious give off their wealthy vibe with a certain type of attitude or behavior.

Curious to hear examples of that je ne sais quoi rich people give, _--__-__--- asked:

"People Explain Which Behaviors Absolutely Scream 'I'm Rich'"
Time Is Money
"Spend money if it saves you time. Time is more valuable than money."
– tocksin

"Every time I go to State College, PA, I accept the $25 fine for street parking over night. It costs $30+ to park in one of the garages overnight. On top of that, said garage is still like a 30 minute walk from where I stay. I'd rather spend less on the parking ticket to park right next to where I'm staying lol."
The Difference
"Poor people trade their time for money. Rich people trade their money for time."
Not Dwelling Over Decision-Making
"Not thinking twice, when making plans, about whether you can afford it."
Missed Payday

"Not noticing you haven't been paid in two months."
"I work with some people that pull in 20k+ a month. We had one come in mid March and said 'I don't think I've been paid since December.' Sure enough two months didn't pay out for some reason."
"He wasn't even mad and just kind of mentioned it like he was talking about the weather."
"If I miss A paycheck I'd notice on payday."
This Speaks For Itself
"Money talks, wealth whispers."
"This is exactly right. My ex's family were obscenely wealthy, the type that has a 'smaller' yacht that's a tender to the main yacht because it doesn't fit in many marinas, two private jets, multiple mansions. They dressed in an extremely normal way: classy and well put together, but almost boring.I love the photo of Gates, Zuckerberg, and Buffet with the caption: '$300bn in a room and not an Emporio Armani belt in sight'. This is right on in my experience."
Prime Example Of Chill
"Sometimes? Nothing."
"I know a man who's the kind of rich where it took him only a day or two to convert more than a million dollars to cash (not, like, physical cash, but the liquid asset) to buy one of his kids a house."
"He drives a rather beat-up old Subaru, when he's not riding his bicycle instead. He wears jeans and polo shirts. His watch is a <$200 digital watch - wouldn't bother wearing a fancy expensive analogue watch, all they do is tell the time, what's the point? He's lived in the same house for 50ish years."
"The only real tell is the air of total chill he has. He's not worried about much. Money insulates you from really a lot of stress."
Picking Battles
"They will never complain about the cost of something but will nit-pik the quality of work to death."
Fancy Taste
"Buying art. And not Instagram art, but gallery dealer art."
Not Dressing The Part
"Dressing like a hobo inside exclusive clubs and be served as the most important person there."
Designer This And That
"Working at a luxury resort, one thing I've noticed is that the people who want to give the air of being very wealthy will have lots of designer patterns on their clothes and accessories, like Louis Vuitton print, but almost all of the truly ridiculously wealthy people will basically wear nondescript leisure wear and really plain looking clothes (like plain jeans and tees with no logos)."
Basic
"The most expensive car i've seen in my life, dude parked got out in jeans, basic all star, and white t shirt. No patterns, no logos, nothing."
Sighting Of An Apple Co-Founder
"I worked at a gas station in the 90s when Steve Wozniak would come in to get gas. He dressed in shorts a tshirt and flip flops and drove a $120k car."
It's true about what some of the Redditors expressed about wealthy people who don't sport fancy labels.
Fashion is a statement after all, so it makes sense that people who want to get noticed choose to be visually loud, and that might include wearing clothing from brands not found at your local mall—if those are even around anymore these days.
But just because a person arrives at a party decked out in Yves Saint Laurent, Burberry, Hermès, or Chanel, it doesn't always mean they are financially loaded.
They want to create the illusion that they are posh when the opposite is true.
Keep reading...
Show less
When living in a world run by social media, and where social media influencers are making money just from their lifestyle, we can safely assume that there are a few imposters out there. From online they look like they are living the dream, but in reality they're just day dreaming about what a lavish life would be like.
Many people will go as far as to take fake photos or lie about their possessions to seem like they're rich. Maybe they think it looks good on them and they're really pulling the wool over our eyes, but it's not that convincing.
So, Redditor IntergalacticDog1 wanted to know what people without wealth do to make them seem rich.
On Ask Reddit, IntergalacticDog1 asked:
"What screams 'I'm poor but pretend I'm rich'?"
The people Reddit had plenty of examples and hilarious stories.
"Want to "know" more? Never miss another big, odd, funny, or heartbreaking moment again. Sign up for the Knowable newsletter here."
Keep reading...
Show less
The six figure salary is the crown jewel of professional aspirations.
That seductive, round-numbered, annual cash flow would provide a life of security for so many of us. Of course, getting to a job with that salary is easier said than done.
But plenty of people out here do have that salary.
They probably don't appear super rich when we see them walk around. They wear typical clothes and do typical things for fun. And yet they walk around on just a little bit more cushion.
A recent inspiring thread on Reddit showed that the $150K annual salary is absolutely possible.
Plaidshirt17 asked, "Redditors who make over $150K/year, what do you do for a living and how did you get to that position?"
So yes, those jobs are out there. They will not be given to you, and, as we know, there are so many unjust, institutional barriers that keep these positions at bay for countless people.
But with some luck and the right credentials, there are opportunities out there.
Want to "know" more? Never miss another big, odd, funny, or heartbreaking moment again. Sign up for the Knowable newsletter here.
Keep reading...
Show less
I love money, and I love to spend it. But I also love to be frugal and economic in my spending choices. I am always shocked to see how some people will just throw money about like it's water. (And we shouldn't be wasteful with that either!) Whether you have an abundance of it or not, you might want to rethink a couple of choices. Like ten grand for socks? Really?
Redditor u/Bxtweentheligxts wanted to hear about the most outrageous ways people throw around money by asking... What's the most overpriced item you seen someone actually buy?
In New York City there is a restaurant, I believe it's "Serendipity." It's a city must see and a lifestyle staple. They're famous for their desserts and a special hot cocoa but they also have what is said to be one of the world's "best" ice cream sundaes, that goes for a measly... $1000. Sounds like a steal. From your pocket! And anyone who buys it really should reflect on their life choices.
Chips Away...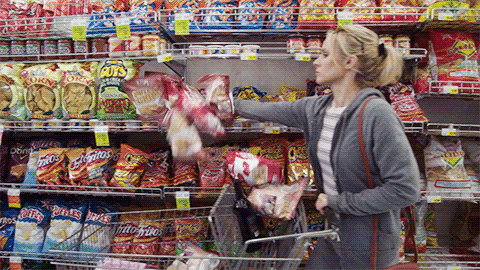 GIF by The Good Place
Giphy
I once sold a classmate a bag of chips for $20. I was working a snack sale at school where we sold cups full of chips.
We figured we could get about 20 cups for $1 each out of a bag, so we charged $20 for the bag and she actually bought it. The bag of chips itself couldn't have been worth more than maybe $3 or $4 dollars.
Gamer Way
Gencon is a big board gaming convention in Indianapolis every year. "The 4 best days in gaming!"
One of the booths sell mystery boxes. The most expensive one was like $200, so my friend bought it. It was filled with junk. A crappy Pikachu mug, a couple of anime pictures, a blanket, and a couple of other small decorative statues of characters that we didn't recognize.
Then, he had to carry that huge box all the way around the con for the next 4-5 hours until we went back to the car.
That's been 5-6 years ago and we still give him crap for that.
Speak Up
When I was in 8th grade, I needed a microphone to play with friends online and the school art show was coming up. Parents can bid on certain pieces they like but usually only the best of the best get bids. I put a crappy looking clay mug for a starting bid of $25. Turns out someone bought it... my mom did. Was nice microphone.
Pop!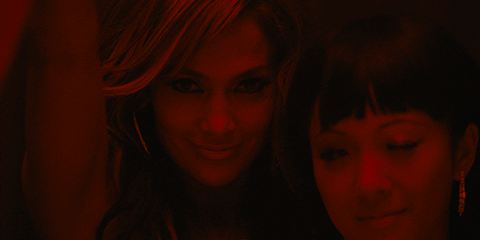 Feelin Myself Jennifer Lopez GIF by Hustlers
Giphy
A bottle of champagne at a strip club.
OMG Me Too! 
A lady in front of me in line at Kohl's once paid full price for a shirt.
Last time I bought something at Kohl's they aggressively talked me into buying it on a store credit card for 15% off which I then had to go home and cancel. Now I'm too embarrassed to go back to kohl's because I'm scared they'll just make me get another one.
Yeah see, no. All of those things can be bought on sale or at a bargain store. And champagne at a strip club? How can be just be so willing to spend? It's like an addiction. Let's continue...
You mean Diapers?
Designer underwear for toddlers, i mean really they fit them what 4 weeks? Sure they need 60 bucks a piece panties why not.
There is so much waste and overspending in the market for clothes and accessories for babies and young kids, it's crazy. I got nearly everything for my kid second-hand at a fraction of the price.
Just keep an eye on local classifieds, or family and friends with older kids. My brother has two sons that are older than my kid and my sister-in-law always wanted her kids to have "the best", so my kid has more high-quality hand-me-down clothes than he knows what to do with.
I'll Take a Bud
A $15 Coors light at a festival.
Bwahaha.
I will raise your beer at the ball game with wine at the opera.
I once ordered a glass for now and a glass at intermission with a couple of snacks.
The cashier said $15. I was a little surprised it was that low. Because I am not a fool who would let some student take the fall for an honest mistake, I asked if he was sure. Yep, completely rang it up wrong. $46 dollars later I declare that this is properly inflated prices I was expecting.
Light Catcher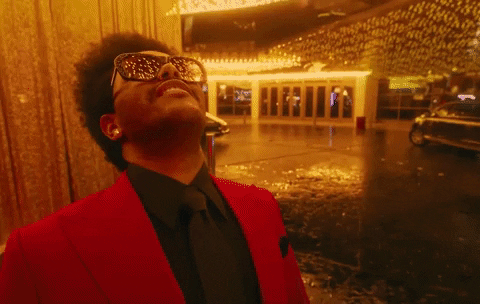 Happy Joy GIF by The Weeknd
Giphy
A $15,000 triangular crystal, "sculpture," that would capture light and cast a rainbow on the room.
For Me
My own painting.
One foot square, made in 10 minutes with a palette knife. It started as simply a place to scrape leftover paint off my knife Then I squished a couple blobs of color on it and spread it around improv style. Seriously, 10 minutes tops. When I turned it upside down, it happened to resemble an object/scene.
Apparently it really struck a nerve with someone I know, a visceral response each time he views it. I tried to gift it to him twice, but he insisted on paying $500 for it. It's the highest per-hour income, and highest priced artwork, I've ever made.
It's all so random.
Hammer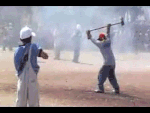 surprised hammer GIF
Giphy
In fourth grade, while visiting the local museum, my friend paid $15 for a piece of sandstone with the word "hammer" written on it in marker. It was supposed to be a Native American hammer, but of course it'd just crumble if actually hit against anything.
What have we learned? No matter how much money you have... there is always ways to have more, through thrifty deal making. So much waste on this thread. And never NEVER buy drinks at entertainment venues. Unless you're gonna skip rent that month. LOL
Want to "know" more? Never miss another big, odd, funny, or heartbreaking moment again. Sign up for the Knowable newsletter here.

Keep reading...
Show less
I have to admit. I was not fond of being poor. I was ten when I realized my family had some financial issues. My mother sat me down to explain that she needed to go to the food drive to get somethings. It had been a hard year and she wanted me to be prepared in case someone we knew saw us. It was heartbreaking.
My mother has always been a hard worker and she hates asking for help. So that's why it infuriates me when people try to say that being poor is just a mentality and the poor should just try not to be poor. My mother did make it out of several financial holes but it was always an uphill battle, because the truth is... being poor only makes you more poor. The system is designed that way.
Redditor u/26point2PipeDream wanted everyone to start realizing that the game is rigged, often by the system keeping the poor, poor. They asked everyone to explain by inquiring... In what way is it expensive to be poor?
Want to "know" more? Never miss another big, odd, funny, or heartbreaking moment again. Sign up for the Knowable newsletter here.
Keep reading...
Show less