Let's talk reincarnation.
Calm down, I'm not going to get spiritual on you.
Reddit is going to get AWESOME.
Reddit user Alt_FGualdino asked:

"If you could be reincarnated after your death as any animal(besides human) what would you be?"
So here's what happened—a bunch of people got really excited about animals (as people do) and it kind of devolved into a passionate defense of their favorite animals.

There are few things that get more e-turnt than Redditors arguing about whether orcas, tigers or dragons are coolest.
Such passion, such devotion, so much fur.
Let's get into it.
Orcas - Or Not
"Orca."
"Long life, high intelligence, language, extremely low mortality, social life, free time. Orcas seem to only spend 10% of their life hunting while devoting the rest to play and social interaction."
"The only animal in the world that can mess with Orcas are humans."
"Some Orcas literally kill great white sharks to eat their liver. And maybe one would think a battle between an orca and a great white would be epic but it is not. It is over in seconds."
- Ruxini
"But there's a risk of getting caught as a baby by some marine park people, who then force you to live in a small pool, doing shows for humans day in and day out until you're certifiably nuts."
- CronozDK
"They're gorgeous but that lifestyle is brutal. You might as well just stay human if you're going to sign up for such brutality."
- InternationalDeer9
"What if you're an introvert orca or have social anxiety? It'll be this life again but without pizza :( "
- darklord01998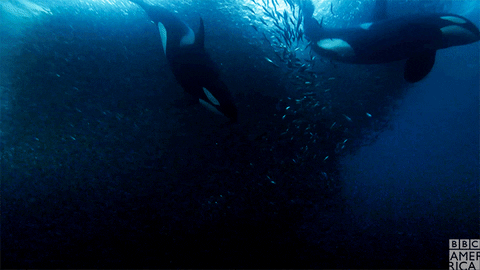 Giphy
A Lifestyle I Can Get Behind
"I once read about a lizard (I think it was a lizard) that lived in the Galapagos islands."
"It has no predators so it never has to worry about being hunted. This is how it spends its day.:
"In the morning it slowly walks down the beach and swims around eating algae. When it's belly is full it heads back to the beach."
"Unfortunately it is unable to digest algae. To solve this problem it has to lay on its back on the beach in the sun. The sun warms up it's stomach and allows it stomach to digest the algae."
"After doing that for several hours, it goes for another swim to eat some more algae, then lays on the beach again."
"This is a lifestyle I can get behind."
- beaushaw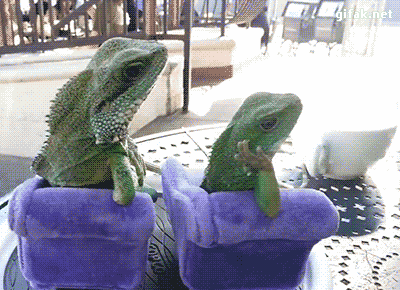 Giphy
Feathery Beacon of Hate
"Goose, any day."
"Canadian Citizenship, no one f*cks with geese, Honk, Fly, Can live off grass alone, Swim, Could probably relearn how to speak if I keep my intelligence, Honk!"
"My headcanon is that all of the animosity and hatred of the Canadian people is concentrated into its goose population instead of its humans."
"That goose-borne hatred is then unleashed on the world during migration. I would happily take part in such a spectacle."
- Flimsy_Bid5817
"Headcanon accepted."
"I also would like to join in being an beautiful feathery beacon of hate majestically migrating to f*cking wreck everyone and everything in my path."
- bold-italixs
"Canadian Goose. They really are a menace to society and the absolute worst."
- Proper_Access_6321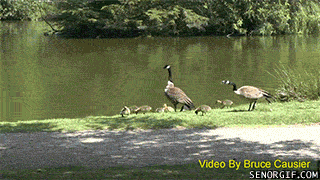 Giphy
Low Stress Life
"Ok after some thought I'm going with blue whale."
"First, they live a really long time- like 80 years. But during that time you probably have the lowest stress life possible."
"What does a blue whale have to worry about? Nothing. It's not even an effort to eat - you just glide around slurping up krill!"
"And nothing is going to mess with you. Result: time for pure meditation. Blue whales probably all achieve enlightenment by age 20. That means 60 years of blissful nirvana."
- Durham1988
"Blue Whale for sure."
"Just spend my life cruising the ocean, eating tons of krill, and singing."
- kanst
"Lame. I'd get bored with nothing to do for so long. If I'm signing up for another lifetime it's sure AF not so I can just be bored back to death."
- [Reddit]
"Then when you get too old to swim you'll drown and wash up on the shore to be poked by tourists until you explode. Win win."
- jerrythecactus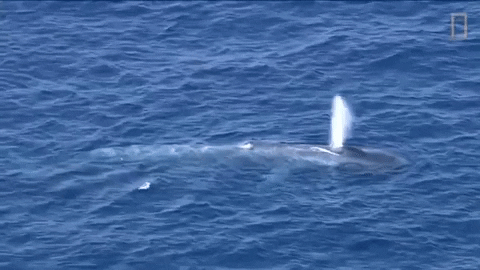 Giphy
The Passage Of Time
"A Galapagos tortoise."
"I'd get to live a really long time on a nice little island sanctuary with warm year round temperatures, and a conservation crew there to make sure that I don't die if I do something stupid."
"It'd be nice just to see the people around me change, get old, die, and a new set of people come in. I would literally be observing the passage of time for humans."
- Fluffy_Carpenter1377
"You sound like a super villain. I'm here for it."
- [Reddit]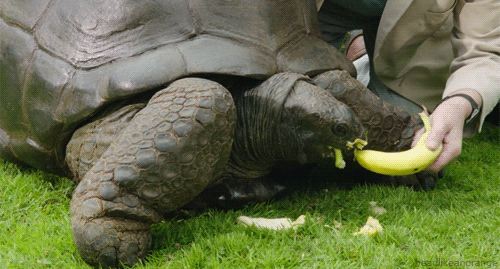 Giphy
The Cooler Version
"Tiger or zebra so I could be the cooler, stripey, version of lions or horses."
- badpatriot15
"Tiger Always"
- Above2526
"Tiger cuz, who wants to mess with a big cat other than other big cats?"
- cheekiemunky13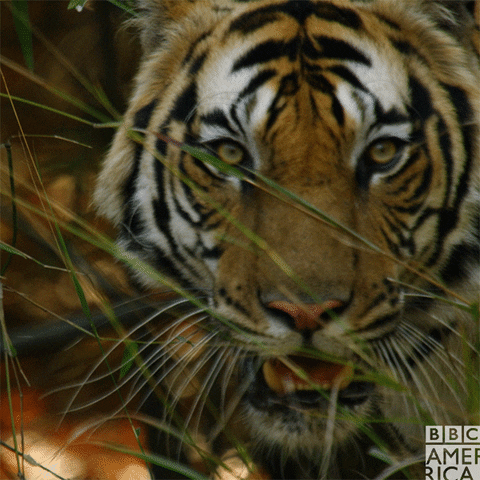 Giphy
No Business Like Crow Business
"I remember the first time going to the Grand Canyon, I saw these crows who would just catch the thermals and glide around all day eating lizards. I'd like to be one of those guys."
- funky_grandma
"A crow."
"Absolutely intelligent animals, and they can fly and look badass as f***."
"Oh! And they can talk!"
- Thinker_girl7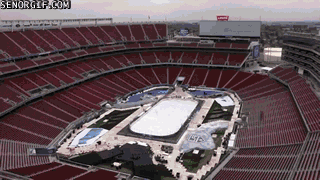 Giphy
Not As Bouyant
"Hippopotamus!"
"Nothing f*cks with a hippopotamus! They are cute and badass all at once."
"All day long just hanging out in the pool and wallowing with no predators, I could live like that!"
"I've thought about it as a human. I can't swim unfortunately. I have tried to learn but I'm not as buoyant as a hippo."
- whynousernamelef

Giphy
A Good Neck Stretch
"I would be an owl."
"Rotating your head that much and not breaking it sounds rad. Living in the night and being able to fly in silence is rad, too."
"Also, those big eyes they have, bro. They're awesome. Lastly, the sounds they make. Majestic."
- awaceka
"Uh, that's way too much puking for me thanks."
- [Reddit]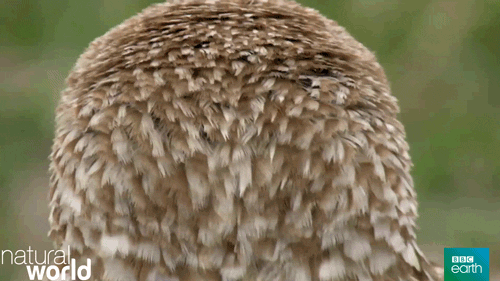 Giphy
Pet-Palooza
"I'd reincarnate as my own cat if I could. He's stupid, but he's absolutely living his best life."
"I mean REALLY not smart. He's so stupid I've seen him pause and get confused about what he's doing while cleaning himself."
"His biggest source of stress is if the wind from my open window blows my door closed and he has to meow at me to get up and open the door so he can claim his throne: My lap."
- TemptCiderFan
"Someone's pet dog would be the best answer, assuming you somehow get to keep your mental faculties, and that you're in a good home."
"You get to stay in the comforts of human society, rather than be at the mercy of nature."
"You're literally there to be someone's friend. They take care of you, but you're still important in taking care of them too."

"Your short lifespan might seem to suck, but it means that more than likely, your friend will be there for you from the beginning to the very end. For us, dogs come and go, and we have to deal with that and move on. For the dog? We can be there for them for the whole ride."
- TheLakeAndTheGlass
"A pet parrot."
"I get to live as much as a human, give or take few years. I can talk and watch stuff on the television or whatever."
And I get to look fabulous while doing it."
- Charael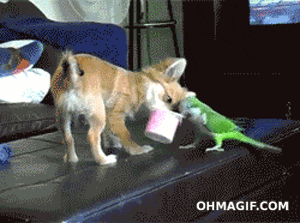 Giphy
The more I think about it, the less I can come up with a response.
My kneejerk response is to go #TeamWhale—but then I remembered humans have turned the ocean into an incomprehensibly loud trash-filled mess.
And I kept coming across that same issue over and over again with every animal.
Humans...
Why are we like this, fam?
Want to "know" more?
Sign up for the Knowable newsletter here.

Never miss another big, odd, funny or heartbreaking moment again.
Keep reading...
Show less