Great writing changes lives.
Great snippets can stay with us forever.
And beyond the grave.
So many people put great quotes on tombstones.
Redditor downtownshiba wanted to discuss the words of wisdom that have left a forever mark. They asked:
"What quote changed your life?"
Wisdom is everywhere. I have found hope in the witty advertisement of a vodka bottle. You?
Truth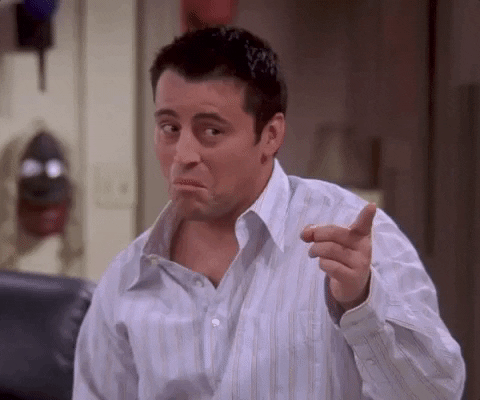 The One Where Estelle Dies Episode 15 GIF by Friends
Giphy
"There is no problem so bad that you can't make it worse."
Emilyx33x
I Love You
"Grief is just love that has nowhere to go."
i_am_scared_ok
Andrew Garfield's quote on this subject really touched me. When talking about his mother who passed away he said, 'I hope this grief stays with me. It's all the unexpressed love I didn't get to tell her.'"
kyhansen1509
So Empty
"'What really frightens and dismays us is not external events themselves, but the way in which we think about them. It is not things that disturb us, but our interpretation of their significance.'"
"-Epictetus"
Crypto_Bro12
"'Do not be daunted by the enormity of the world's grief. Do justly, now. Love mercy, now. Walk humbly, now. You are not obligated to complete the work, but neither are you free to abandon it. -Rabbi Tarfon'"
"It helps when I'm feeling anxious about geopolitical events I have no control over."
HonestSummer
The Burn
"'Doing what you love as a job is a great way to make it something you used to love.'"
"Former boss that got burnt hard. That's funny but honestly idk what his past was. He was a very bitter person when I knew him. He said that when I was talking about wanting to be a full time artist when I was younger. The idea gave me pause."
Crying_Reaper
Simple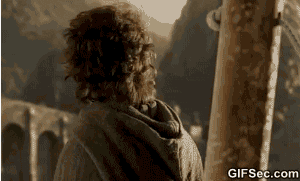 frodo GIF
Giphy
"'It is no bad thing to celebrate a simple life.'"
bushpotatoe
I'm feeling slightly inspired so far. You?
Warmth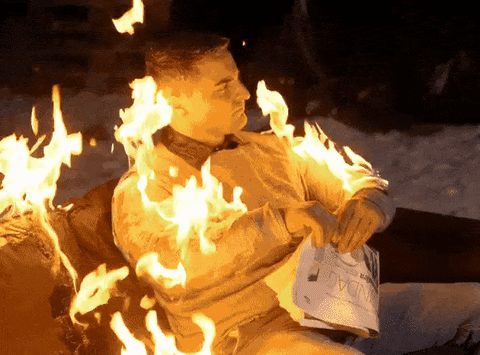 GIF by moodman
Giphy
"Don't set yourself on fire to keep others warm."
bllrmbsmnt
Winning
"There's this awesome webcomic called Multiplex that I used to read ( it finished its run a few years ago). It's mostly goofy jokes and snarky digs at Hollywood, but one of the characters said, 'You should get out of the mindset that for you to win, someone else has to lose. It's unhealthy.' Don't know why it stuck with me, but I've been trying to get out of that way of thinking ever since (I don't always succeed, but I'm trying man, I'm trying real hard)."
Raptorthrust
"it is what it is"
"Might be lame but my mom gave me a mug with 'it is what it is' written on it and it truly changed my philosophy about how I handle my anxiety. I was going through a lot but drinking coffee everyday with that mug really gave me a weird sense of peace."
corpcoincorporated
No!
"'Don't tell yourself no. Let someone else tell you no.' -- a co-worker who stopped me from canceling an interview 16 years ago. He's embarrassed that I bring it up because to him, it was just an off-the-cuff comment. But it literally put me where I am now."
farrenkm
'It's always those off-the-cuff remarks that do it. I will say, this one might be THE one from this thread that sticks with me... Most often it seems that the only person who ever gets in my way is myself."
CautiousCactus505
No Room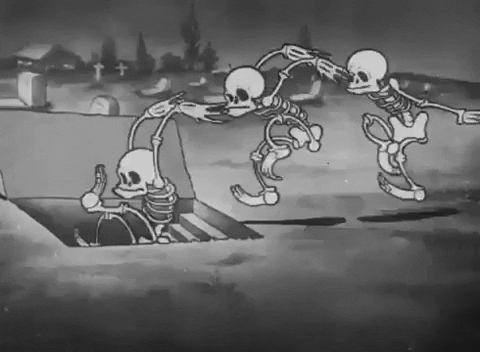 Black And White Halloween GIF by Fleischer Studios
Giphy
"The graveyard is full of people who had the right of way."
SANTAAAA__I_know_him
Words have power. Do you have similar quotes to share? Let us know in the comments below.
Want to "know" more?
Sign up for the Knowable newsletter here.
Never miss another big, odd, funny or heartbreaking moment again.
Keep reading...
Show less
"The only thing we have to fear is fear itself."- Franklin D. Roosevelt.
"The first resistance to social change is to say it's not necessary."- Gloria Steinem
"Life moves pretty fast. If you don't stop and look around once and awhile, you might miss it."- Ferris Bueller.
There are some quotes which remain with us for our entire lives.
Be they from pioneers who forever changed the course of history, to fictional, mischievous film characters, sometimes we will hear something which will forever remain ingrained in our brains.
Redditor TreyAreaaa was curious to learn which quotes their fellow Reddit users always have running through their minds, leading them to ask:
"What's a quote you've heard that's stuck with you to this day?"
Whenever you worry that something isn't perfect.
"When perfectionism is in the driver's seat, shame is usually riding shotgun."- capnmalreynolds
Wisdom from Captain Picard.

"'It is possible to commit no mistakes and still lose'."
"'That is not weakness, that is life'. Jean-Luc Picard, 2365."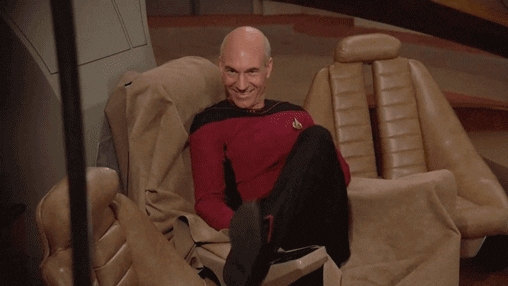 Patrick Stewart Lol GIF
Giphy
To put your mind at ease.

"Worrying about something that could happen makes you suffer twice."- MazoMort
When in doubt

"Trust but verify."- AnnoyingPeeC*ck
Whenever you hurt someone's feelings
"The tree remembers what the axe forgets."- FreshFondant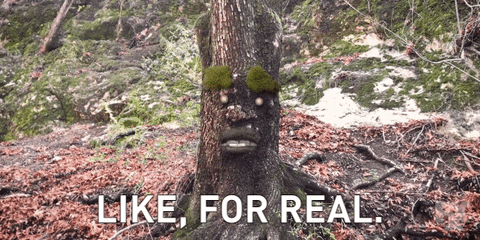 For Real Animation GIF by Cake FX
Giphy
Before you start blaming yourself
"'Not my monkey, not my circus'."
"Has helped me not worry about things that I have no control over."
Progress

"Slow is smooth, smooth is fast."- JhymnMusic
Advice from our elders.
"As a teen, I worked in a nursing home."
"I walked an old blind lady to lunch every day and she would always say, 'I don't know where I'm going but I'm on my way'."
"And:"
"After an argument with my Dad, my Mom said, in his defense and so I'd be more understanding, 'He's doing the best he knows how'."
"'Not the best he can but the best he knows how'."- AugieGreenfield.
Treat others the way you want to be treated
"The only reason to look down on someone is If you are helping them up."- cheesusismygod.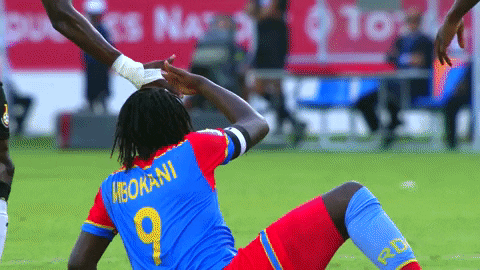 Lets Go Help GIF by CAF
Giphy
Remember where you came from

"'The forest was shrinking but the trees kept voting for the axe, for the axe was clever and convinced the trees that because his handle was made of wood, he was one of them'."- Gastro_Jedi
Be it from Mother Teresa or Liz Lemon, having a familiar quote stuck in your mind is often the comfort we all need every now and then.
And if it inspires you to be a better person, even better.
Want to "know" more?
Sign up for the Knowable newsletter here.
Never miss another big, odd, funny, or heartbreaking moment again.
Keep reading...
Show less
There's no doubt that John Steinbeck was a hell of a writer. It didn't hit me so much when I first read Of Mice and Men–to be fair, I was a bit young for that one–but it felt more apparent when I read The Grapes of Wrath some time after that. And it really struck home for me when I picked up East of Eden and devoured it in a matter of days.
"And now that you don't have to be perfect, you can be good," he writes at one point. It's a pretty popular quote these days–I mean, I'm quoting it right now, aren't I?–but it's a pretty hard-hitting thing to read when you realize that you're living up to impossible standards.
People shared their favorite quotes with us after Redditor krito-OP asked the online community,
"What's your favorite quote?"
From Ralph Waldo Emerson:
"Finish each day and be done with it. You have done what you could. Some blunders and absurdities no doubt crept in; forget them as soon as you can. Tomorrow is a new day. You shall begin it serenely and with too high a spirit to be encumbered with your old nonsense."
SmittenKittenMittens
For those wondering: Learning from one's mistakes is inherent in the message.
From Mark Twain:
"Don't ever try to argue with an idiot. They will drag you down to their level and beat you with experience."
GoldenBoy56
Mark Twain was sharp as a tack, that's for sure. And there have been quite a few idiots around in recent years if you get our drift...
From Eleanor Roosevelt:
"Nobody can make you feel inferior without your consent."
SkylightDunelege
Would have been nice to figure this one out when I was muuuch younger, but it is what it is!
From Albert Einstein:
"The world will not be destroyed by those who do evil, but by those who watch them without doing anything."
[deleted]
Understand that Einstein was born German and his family was Jewish. He was driven out of his home country, Germany, by the Nazis who put a price on his head.
From George Carlin:
"Think of how stupid the average person is, and realize that half of'em are even stupider than that."
[deleted]
This one feels more relevant than ever, doesn't it?
From John F. Kennedy:
"Change is the law of life. And those who look only to the past or present are certain to miss the future."
TallxCream4Eva
Who knows what JFK would have accomplished (and what the world might look like) had he lived?
From Maya Angelou
"I've learned that people will forget what you said, people will forget what you did, but people will never forget how you made them feel."
629mrsn
This one hits you more deeply the older you get.
From Arthur C. Clarke:
"I don't believe in astrology; I'm a Sagittarius and we're skeptical."
FatChemistryTeacher
We see what you did there, Mr. Clarke!
From "Abraham Lincoln":
""Don't believe everything you see on the internet."
TheGamingCJ
This one made you think twice, didn't it?
From Henry Hill, the lead in Martin Scorsese's Goodfellas (1990):
"As far back as I can remember, I always wanted to be a gangster."
[deleted]
Annnnd we all saw how that worked out, didn't we? Didn't go so well.
There's a treasure trove of great quotes out there. Read more and you'll never run out of quotes to make you laugh, cry, or feel inspired.
If you have a favorite quote of your own, feel free to share it with us in the comments below!
Want to "know" more?

Sign up for the Knowable newsletter here.
Never miss another big, odd, funny, or heartbreaking moment again.
Keep reading...
Show less
Sometimes lies are all we have.
And that's ok. It takes a lot to keep going in life and to keep a smile on in this day and age is nearly impossible.
So little fib here, a tiny non-truth there... if it helps you through the day, use it.
As long as nobody is hurt and you're not in an extreme state of denial... lie away!
Redditor hidude100 wanted to discuss the fibs that keep getting us through the day. They asked:
"What's the most useful lie we tell ourselves?"
I tell myself I believe I can do it. Whatever it is. When in actuality if I listen to myself too long, I'll never do anything.
Do Right!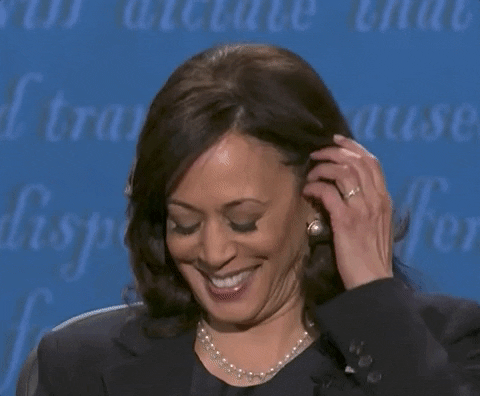 Kamala Harris Waiting GIF by Election 2020
Giphy
"I'm doing the right thing. Everyone else is doing the wrong thing." ~ echo6golf
Just Drive
"While in traffic, nobody except you know what the hell they are doing." ~ sjookvest
"With that being said, I think some (a lot?) of traffic could be reduced if people simply drove better. Not over breaking or taking so long to accelerate after breaking (causes accordion effect). Never blocking the box. Learning how to merge properly and then understanding that the safest speed to travel is close to the speed everyone else is going. Just generally paying attention. All of which I do, and nobody else does!" ~ AmigoDelDiabla
Karma
"They'll get theirs in the end." ~ jxj24
"I think this is it. This is the biggest one. Injustice is inevitable. I don't logically believe people who have wronged me will be punished, but I have told myself many times "their time will come" which, nah, in a random, chaotic universe, some times it does, some times it never happens. Meanwhile horrible, HORRIBLE things happen to people who simply do not deserve it." ~ AXELROM
One Day
"It'll all work out one day." ~ BlockThot
"I always say 'you'll get through this as well' and well time does manage to work out a lot of things. These kinds of lies are pretty essential to keep you going. I'd prolly be dead by now if my mind just went 'nope, nothing will work out now.'" ~ PM_ME_YOUR___ISSUES
Another Day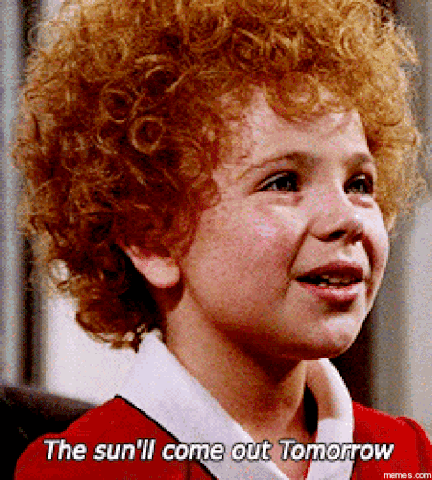 tomorrow GIF
Giphy
"I'll do it/start tomorrow." ~ nap9283
"Hard work often pays off over time, but laziness 100% pays off right freaking now!" ~ twopacktuesday
Ah the promise of tomorrow. A whole new beginning, or just a tragic repeat. We'll have to see.
Anything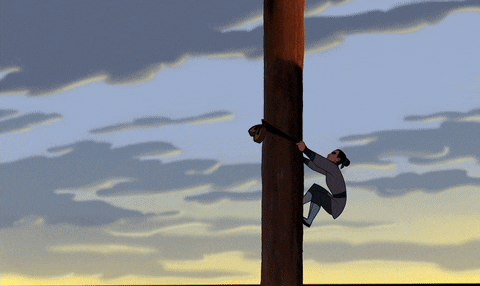 You Got This Woman GIF by Disney Princess
Giphy
"'You can do anything you set your mind to.' Literally false, but determination can get you an awfully long way." ~ DrRob
COVID
"This is the last covid wave." ~ PassengerWest8873
"It's frustrating. My wife and I are both fully vaxxed and caught it back right before Thanksgiving. Neither of us had boosters yet but our state hadn't opened up boosters to everyone yet (they did while we had Covid). My sense of smell is still completely gone. Her Covid wasn't near as bad as mine. I wore my mask, I got my shots, and it still got through to us. It's mutated so much that I fear vaccines are never going to be more than an annual shot for this." ~ MyAltUsernameIsCool
Safety
"A gun is ALWAYS loaded. I just watched Wind River where the Hawkeye actor drills this point home to his son who is carrying the rifle down the stairs with the barrel pointed in all directions." ~ hidude100
"A lot of people think Americans are pretty irresponsible with guns - sure, some are, but when you live around guns a lot (e.g. in the country), this is a phrase that pretty much everyone knows." ~ bdbr
These Low Effort Jobs Have Surprisingly High Salaries | George Takei's Oh Myyy
Have you ever worked one of those jobs that paid you to kinda sit there? If you have, you know the joy that comes with watching the entirety of Breaking Bad ...
We Understand
"It's interesting how a lot of the answers are similar, we are all very much the same." ~ Key-Knee-7153
"Right. Apparently the main one is that we tell ourselves everything will be okay which I'm guessing helps us keep going. Makes sense even though I don't know if I would have guessed that would be the winner." ~ hidude100
Looking Forward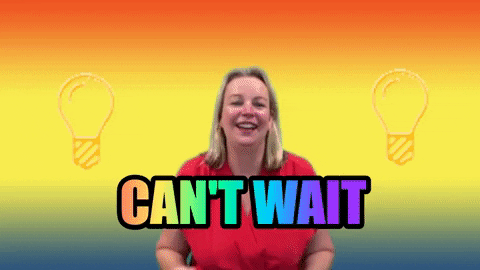 Giphy
"Next year I'll be way ahead of where I am now." ~ server_busy
Death Becomes ME
"Ignoring our own mortality (we'll die sooner then we think 🤔 or at least feel)." ~ Pseudonym669669
"Idk, I've been thinking a lot about that, and confronting my own mortality this past year. I feel like it's been helpful, as I'm reallizing what matters and what doesn't, what I care about and what I don't, and how little time I have to experience the things I want." ~ user deleted
Pre-ordained...
"That we have free will. I can't explain it as well as YouTube videos on the subject can. Basically from what I remember let's say you want to pick up your toothbrush and brush your teeth, before you realize you are reaching for and picking up your toothbrush the motion has already been started by your brain." ~ secretcomet
I AM!
"USEFUL? Gotta be the belief that we are intelligent, well reasoned individuals who are either aware of (or have no) bias. Lets you instantly discredit anything you disagree with, because if it WAS correct, you would already be believing it." ~ DonQuixoteDesciple
the path...
"We tend to tell ourselves that we figure what is life all about but in reality we don't. Knowingness of the life path we take doesn't mean we are set to bound for the course we have but little did we know that there many pitstops through out the destination and it's up to you how will you face that dilemma." ~ HyperscionUltra
Stick around. Watch...
"Death is bad. From what I've heard, it's pretty peaceful. And once it's over it's over. Nothing to worry about once you're dead. Of course by telling ourselves death is bad, we stay alive. By convincing ourselves death is bad, then when life seems pretty bad we still (usually) don't die. Life is a good thing, and that's honest. But death isn't bad either. And life can be hard."
"Since that lie tips the scales in favor of living when life sucks, you stay alive. Therefore it is the most useful lie. IMPORTANT ADDITION: I am not advocating for death, self inflicted or otherwise. I mean it when I say life is good. Even when life sucks, it will usually eventually get better. Stick around. Watch. Find at least one reason to keep living. Believe the lie if you need to." ~ Mentally_Ill_Goblin
breakthrough...
"Everything will be okay.'"
"No it wont. It will spiral down, breakthrough the fence of self-confidence and fall into the pit of despair before crashing into the barrier or existential dread. The only reason we say this is to calm ourselves even when the odds are not in our favor." ~ Umbraldisappointment
Take the pictures.
"'There will still be time.' Don't put it off. Say the important things. Take the pictures. Listen to the people you love and cherish even the dull moments." ~ NoDisplay1842
it's just us...
"What we do frequently matters to no one but us. But sometimes it does, and you just never know. So it's likely better to live as everything you did was impactful, even if you somehow know it isn't." ~ tristero200
Poisons...
"That spice is poison. Your tongue thinks it's a harmful like pain and causes this burning sensation. It's useful in that it triggers those methods to try and calm them down, like more saliva, watering eyes, snot. All that. Granted, it never really works that well but it's still useful." ~ Disastrous-Trainer-5
It's always better next year. Let's focus on this year. And let's try to be bit more honest.
Want to "know" more?
Sign up for the Knowable newsletter here.

Never miss another big, odd, funny or heartbreaking moment again.
Keep reading...
Show less
Sometimes, we all could use a little push--even if that comes from the notes of wise person who died years ago.
It's important for us to remember that we are not even close to the first generation of human beings. There are so many people who've come and gone before us.
And no matter how ancient or historic their lifestyle seems compared to our own, they still inhabited a body filled with worries, a sense of time passing, and the need to interact with others.
So it's no surprise that quotes from the near and distant past all still feel so appropriate to our own experience. And thanks to the internet, we can share so many of them with others who may need that clarity.
Apparently in the market for a little inspiration, Redditor internallyskating asked:
"What's a quote that permanently changed the way you look at things?"
Anxiety affects countless people all over the. Of course, many people shared the quotes that have helped them put their worries aside and live life with a bit more presence.
You Have a Choice
" 'Let go or be dragged' and old zen proverb I heard at a meditation class. Really changed the way I let myself worry about things"
-- Reagan99
Can't Please 'Em All
" 'You might be the sweetest peach on the tree, but some people just don't like peaches.' "
"This helped me get over my lifelong desire to be liked by everyone, and allowed me to focus on becoming someone I actually liked."
-- sansaspark
The Humor Inside Anxiety
" 'I've had a lot of worries in my life. Most of which never happened.' "- Mark Twain.
"Found it on a workbook for anxiety disorders."
-- Metoposaurus
Others have used quotes to help themselves persevere through both specific challenges as well as the long, winding experience of life as a whole.
Either way, some quotes to refresh perspective can provide the perfect push.
A New Kind of Courage
"Courage doesn't always roar. Sometimes it is a quiet voice at the end of the day saying, 'I will try again tomorrow.' '-Maryann Radmacher"
"I came across this a long time ago, at a point in life that I really needed this lesson. It's okay if I feel sad and resigned, if my depression beat me for today and I wasn't able to function. I didn't fail, I'm not weak, I will try again tomorrow."
Just Go For It
"Dear Abby's response to a writer thinking of going back to school but worried that she will be 40 by the time she got her degree -"
" How old will you be in four years if you don't get your degree? You are going to be 40 anyway with or without your degree.'"
"It reminded me that letting age stop me from my plans was just silly. Also, working at a community college and seeing so many people going back to school in their 30s, 40s, 50s and thriving, the quote really spoke to me."
-- Coconut-bird
First Things First
" 'The first draft is just you telling yourself the story.' - Terry Pratchett"
"I'm not sure why this quote struck me so hard, but it completely changed the way I approach writing. Just get your ideas down in run-on sentences and asides to yourself and loads of [???] at parts you haven't figured out yet. It took me more than 30 years to realize that a first draft isn't just a rough version of the final draft. It's a map for yourself, and no one else."
Finally, so many people are out here walking around carrying extra weight. It's just too hard to live a long life without picking things up along the way and clinging to them, as toxic as they are.
But some folks offered advice on letting it all go.
Self-Destruction
"Resentment is like taking poison and waiting for the other person to die" -- ocbbelife
" 'When seeking revenge dig two graves.' - Confucius" -- Cain_Soren
"All the negative emotions, regardless of whether or not they're meant for someone else, sit inside us. Let them go, not because the others deserve forgiveness, but because you deserve peace." -- TheLordOfFriendZone
You Don't Have to Hold It All
" 'That mountain you've been carrying, you were only suppose to climb' "
"Really helped me overcome a lot of traumatic experiences and difficult chapters in my life. I hope it helps someone else out there."
-- youssless
Prioritizing
" 'When I became a man I put away childish things, including the fear of childishness and the desire to be very grown up.' - C. S. Lewis" -- nolo_me
"Goddamn this resonates. Take being serious a little less seriously and you'll find life is a lot more interesting." -- Crackgnome
Paradoxical Barriers
" 'And now that you don't have to be perfect, you can be good.' --John Steinbeck, East of Eden" -- Zuikis9
"The first time I read these words, I wept. Most of my life I'd enjoyed praise from my family, friends, and colleagues for being 'outstanding' even as many of them relished in reminding me what a perfectionist I was. Not only did Steinbeck give me permission to seek something other than perfection, he gave my a nobler aim to center my efforts around."
"Around the same time I encountered a Latin phrase that means 'To be rather than to seem to be.' Turns out it's a whole lot harder to pretend to be good (while not actually being the thing) than it is to pretend to be perfect. And, thankfully, it's a lot more difficult to convince yourself into believing an untruth about yourself when you can't even convince other people of it."
"I'm neither perfect nor good, but I know which one I'd rather be." -- Lex_Orandi
Here's hoping at least one--and ideally, more--of these quotes offered you some new perspective to get throughout whatever challenges you're facing these days.
Want to "know" more? Never miss another big, odd, funny, or heartbreaking moment again. Sign up for the Knowable newsletter here.
Keep reading...
Show less