Children and adolescence are often completely inept and socializing responsibly.

Their hormones are flowing. They're obsessed with status and social hierarchies.
​Maybe you remember that age—or maybe you're currently in the throes of it. It felt like doing well socially was a zero-sum game: be cool or be decimated.
Unfortunately, certain traits were rewarded and others were not. For example, it's easy to interpret loud energy as confidence and humor.
But some kids just didn't have loudness in them. They were patient, didn't feel the need to take up the air time.

But in that high school ecosystem, that's no mere attribute. It's grounds for ridicule.
A recent Reddit thread asked for the Mose quite kids' side of that story.

blossomb1tch__ asked, "People who were the 'Weird' or 'Quiet' kids in high school, what's your side of the story?"
For plenty of people, the reason for their timidity only became clear as they grew up and understood what was motivating it all the while.
The fog clears, and a previously unobserved deriving force becomes obvious.
From Quiet to Manic
"I had undiagnosed mental illnesses and no mental health support system" -- stealtoadboots
"Same. In my case I was the weird quiet kid in elementary school. From Kindergarten to about halfway through 5th grade, I suffered from selective mutism in school, mixed with severe depression."
"Part way through 5th grade I started to talk in school, but continued to suffer from severe and debilitating depression until freshman year of high school. By high school I wasn't the quiet kid in school anymore."
"At that point Bipolar I made its grand appearance, and, while mania may have made me weird, it did not make me quiet. Didn't actually get diagnosed until I was in my late 30s. Everything made a lot more sense after that." -- librarymania
Hard to Relate When You're So Far Away
"I had undiagnosed inattentive ADHD so my head was in the clouds more often than not." -- coronaslayer
"Undiagnosed ADHD-PI + social anxiety (almost certainly caused by social rejection by peers in K-8)."
"Not fun. And not recognized until I was in college." -- PyroDesu
"I have ADHD as well :) It was tough at first but I've learned to embrace it to an extent. It's never too bad to live in the clouds, as the ground sucks sometimes. I hope you're doing well <3" -- blossomb1tch__
A Pivotal Discovery
"Had Autism, didn't know." -- [deleted]
"It's not very specific and there are loads of varying symptoms. Why it's called a spectrum."
But biggest indicators for me at least were strong, unusual obsessions. As in I would get extremely obsessed over a topic that there's no reason to be obsessed about. Some other indicators are trouble making friends or maintaining relationships."
"Sensitive to bright lights and sounds. Stimming (fidgeting). OCD tendencies. Often people get frustrated or irritated with you about your behavior or things you might have said, but you have no idea why they are."
"And the biggest indicator is if you think you might be autistic, you probably are." -- drewisawesome14
Tremors and Tiredness 
"Secretly and unknowingly suffering from severe anxiety and depression mixed with a little insomnia to boot." -- perspicacity-404
"Lol I have social anxiety and insomnia, (my sleep schedule is very irregular) for the last two days I didn't sleep and my anxiety was on the top of mount Everest..."
"...I just got a full nights sleep yesterday and the amount of confidence I had today was unbelievable." -- Dry_Ad_7848
Others highlighted an important dynamic.

These Redditors explained that sometimes the alienated kid was originally not very different from anyone else.

But one quirk can snowball.
Chicken-Egg
"It's a downward spiral. You get picked on a few times, and don't take it well. After a while you learn to not draw attention to yourself by being quiet and withdrawing."
"When you withdraw, you internalise more, which isn't necessarily healthy."
-- AlterEdward
A Last Ditch Effort
"I guess I'll share my side. I was frequently seen as weird and bullied for wearing pajamas and not looking put together during school, and just being an awkward kid with poor social skills."
"The reality was my home life wasn't that great, I had undiagnosed anxiety, and I was doing the bare minimum of showing up so people wouldn't think I was dead."
"When I made valentines letters for my class one year I got teased for trying to be nice and it only hurt my reputation more. This made me scared to talk to my peers, emotional and 'quiet.' "
"Thank god I graduated."
Laying Low
"I thought everyone hated me, so I stopped talking to people because I didn't want to bother them." -- biaforeverwar
"If complete strangers (aka kids not even in my class) are spending a disturbing amount of time making fun of you, you tend to think that everybody hates you."
"Source: me." -- shf500
And a few didn't see their quietness as a problem at all.
They owned their decision to keep their cards close to the best. They dispassionately noticed their uniqueness, and that was that.
Nothing To Speak Of
"There's not much of a story. I just didn't feel the need to talk as much as other people." -- Asriel92
"I never knew how people could think up new things to talk about every day. I've never had the knack. Plus, I was so nervous of saying the wrong thing." -- BringBackRobotWars
"Yes agreed. I felt a lot of people talked for the sake of saying something but it was nothing of substance." -- toast_with_butt
Eyes on the Prize 
"I wanted to go to medical school. I knew I wanted this since I was 6. I was not going to do anything to jeopardize my dreams, so I didn't do anything the other kids did."
"I didn't go drinking at the high school parties. I never did any drugs. I was a good kid."
"The few times I got sent to the principals' office, I was laughed at and sent back to class with no punishment. I caught hell for being a 'goody-two-shoes.' "
"What am I now? I'm a doctor."
-- angmarsilar
Little Overlap
"I had nothing in common with the people at my school with the exception of 2 friends. I wasn't into anything that my peers were into or that they felt was important."
"Nothing has changed really."

I'm sure if you look back on your time at school you'll remember at least a couple kids just like this.
Or perhaps you were the quiet kid.
Either way, now you likely know a little bit more of the untold story behind it all
Want to "know" more? Never miss another big, odd, funny, or heartbreaking moment again. Sign up for the Knowable newsletter here.
Keep reading...
Show less
Every town's history is riddled with lies and tall tales. A Nightmare on Elm Street might be just a fictional horror story, but a portion of it is rooted in fact. All those parents held close to the vest the fact that they killed Freddy and years later the children paid for it. Every small town has the same issue. Secrets are always buried. Everyone should discuss these matters before Dateline NBC arrives.
Redditor
u/The_StoryTeller_Am
wanted to know all about the darkness many towns keep quiet about my asking....
what is your towns dark secret?
On a 10 Speed....
Our town Bank got robbed twice by a guy on a bicycle. Twice. Thru the drive thru. The suspect was never found.....
Meth
Meth. There's about two meth busts a year in a population of about 11,000 people, half of which are federal prisoners.
Edit: The state is Michigan.
I am in the central Michigan area too. It's like every rural community has a meth factory. Hope it gets better where you are. Ionia has so many gorgeous houses that it is a real shame some people are literally poisoning them.
The Popular Guy
A guy was murdered on the main street of my small town and from what I'm told everyone knew who did it but one of the police officers mishandled almost all of the evidence and the guy who supposedly did it fled the country. The cop who mishandled the evidence was apparently friends with the suspects parents and many of the other cops accused him of purposely mishandling the evidence and he was forced to retire early.
Edit: just figured I would give more information on what kind of happened. The guy who was killed was very popular within the community, he was a great football player and was genuinely well liked, when he was murdered we had two days off from school. It was believed that the man who is suspected of murdering him killed him as a case of mistaken identity.
The police officer who mishandled the evidence was not a normal patrolman but a detective and he had been one for awhile, when the other police officers began to voice their concerns with his work and his mishandling of evidence he was immediately demoted and then was forced to resign/retire. That is all they could do as there was no legitimate evidence that he had purposely disrupted the investigation other than the fact he knew the suspects parents and the other cops did not trust him anymore.
Everyone in the town was surprised by these rumors because much like most of my town's police force he had never been involved in any use of force incidents or any type of controversy for that matter. After all of this he was pretty much banished by the police force and many of the other officers families stopped associating with his. I believe this case actually ended up on a dateline episode a few years back but I'm not completely sure, of course the police department didn't want any further controversy so I'm pretty sure they neglected to tell of the mishandled evidence. It was a very messed up situation all around.
The UC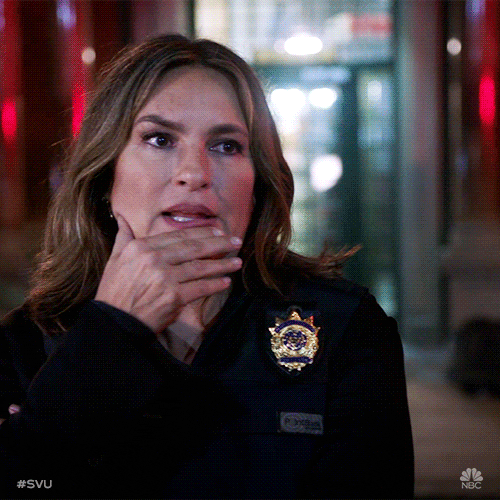 Think Law And Order Svu GIF by SVU
Giphy
In 2008, our City's police department pressured a 23-year old woman to act as a confidential informant in exchange for not being charged on drug charges. She was executed by the dealers while 20 police officers (and some DEA agents) were supposedly supervising the buy. City had to pay out $2.3 million to the family in the civil suit.
Erskineville....
The neighboring suburb I used to live in in Sydney had been renamed Erskineville. It was interesting as all the addresses or shops would be considered to be Erskineville, but the train station was still called Macdonaldtown Station.
I did a little digging online and it turns out that in 1800s, we had "baby farmers" who, for a weekly or monthly fee, would raise babies that were born from affairs or illegitimate marriages.
A few years down the track, workers are digging up a yard in Macdonaldtown (as it was still called then) to clear a drain, and they found two dead babies in the drain. They investigated it further and ended up finding like 15 more. The baby farmers were living off the weekly and monthly fees they were given to take care of these babies, and they were killing them and disposing of them.
As a result of these horrible events, they renamed the suburb so it wouldn't be associated with some gruesome history. I don't know why they never changed the station though?
The Missing...
A local chinese restaurant was owned by a married couple. They had 2 young girls. Most of their time was spent there as a family. One day a news report went out about one of the girls who "went missing." We were asked to check sheds/outbuildings & check for footprints on our property. Police were searching everywhere, based on details given by the couple.
A couple days later (if I'm remembering correctly), they finally searched the restaurant and found the missing girl in the freezer, beaten to death. Husband blamed the wife, wife took the blame. Husband escaped the police van escorting him to jail but didn't get far.
Restaurant is now closed, and nothing has taken its place. I believe they just painted the windows/made it look like an extension of the other stores in that plaza.
Under the House
The small town I grew up in was once home to a serial killer- a woman who may have killed at least 42 people (though only 14 bodies were actually found)- about a hundred years ago. She may have died there but it was suspected that she staged her own death and left town. They dug up bodies around her house afterwards, including those of her children.
God Better Have My $$$$....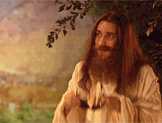 jesus deal with it GIF
Giphy
the christian book store on one side of my street is used to launder money from the illegal gambling joint on the other side of my street.
they get raided at least twice a year by the sheriff but they are still operating.
The Squad....
In 2003 a commando squad attacked my city's prison with AK47, blasted the door with C4 and an helico landed to exfiltrate the inmate that ordered rescue mission. We live a bit more than a km away from the prison and got woken up in the night by the assault. It's otherwise a quiet neighbourhood lmao, I was too young to really remember anything though. My parents do full well
Edit : Link to the story
"IT"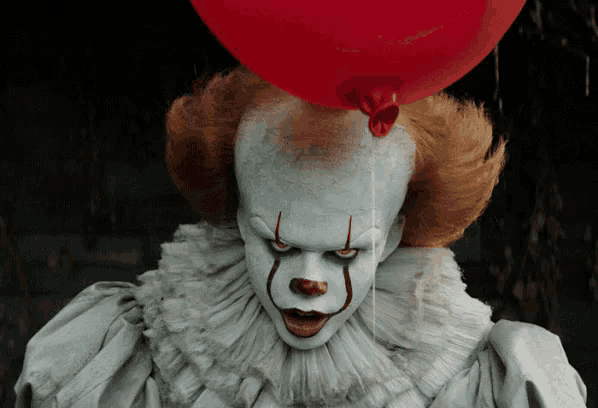 pennywise it 2017 GIF
Giphy
Famous Serial Killer here liked to dress up as a Clown.
Though it couldn't be proven, it's suspected he had accomplices that helped him. They may have gone out on their own.
"Closed doors"

This woman was my supervisor at my second job right before she killed her entire family.
It's, of course, no longer a secret. But at the time I knew her, her children were begging neighbors for food, and she'd show up to work like nothing was happening at home.
I work in social services now, and I've taken that lesson with me. You just don't know what's happening behind closed doors. People who seem ok, may not be. You literally cannot know what's going through people's minds, so always be cautious, always be vigilant. Especially in my line of work.
I'll just never get over how normal she seemed. So boringly normal.
"Still missing"
Not really a secret but goddamn dark, about 60 years ago a couple spent two years snatching children off the streets, murdering them and burying them on the nearby moors. They killed 5 children, and one body is still missing.

It happened in 2008 I think. I was a little child when I heard the news about it. There was a little restaurant/trattoria near the town I grow up in Peru. The dishes were mostly traditional, but it was popular because of its "chicharron" which is basically fried pork skin or pork rinds, really tasty. It was a family business...turns out the main's chef husband cheated on her, and she killed him, and instantly chopped the body and mixed many parts with the pre seasoned pork meat.
"Thankfully we didn't during these months it happened"
All this happened while the restaurant was working normally, the woman (killer) called the police some days later saying his husband never returned from the nearest city, but she got caught after some interrogation made by the police. She admitted it and told them where the rest of the body was, they would only bones and the hard parts like feets, head, etc.. she used mostly the ribs and all the fatty parts. She said it would taste exactly like pork after seasoned. If I remember correctly she is in a mental hospital now. Ps: we used to eat there many times, because it was in the middle of the road to go to the nearest zoo park, thankfully we didn't during these months it happened.
"I did NOT vote for him"

Our scumbag MP went to the Caribbean for Christmas and prerecorded a bunch of videos to look like he was at home. Wore sweaters and had a green screen in cabinet meetings. Our province is on lockdown at the moment due to covid. We were all told to isolate and not celebrate with members outside our household and this dude is on a beach. We are the embarrassment of the country. I did NOT vote for him. His office is in my town.
Want to "know" more? Never miss another big, odd, funny, or heartbreaking moment again. Sign up for the Knowable newsletter here.

Keep reading...
Show less
Being vulnerable feels like it should be declared a superpower. It is not easy to expose your feelings to another. Especially if that other has captured your heart. Telling someone how you feel about them is a daunting task for even an eccentric, gregarious person. Imagine how it feels for the shy type? But fear not, often love prevails.
Redditor
u/swisscheesefanboy
wanted all the timid kids to shout out by asking....
Introverted Shy Guys, How did you meet your girlfriend?
8 Years Later....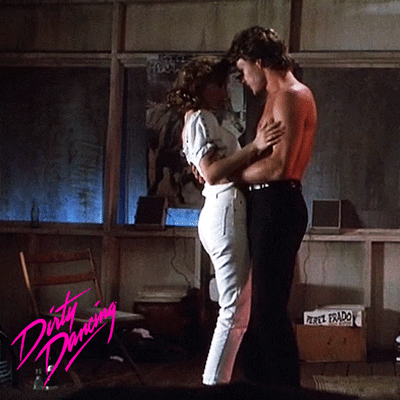 dirty dancing love GIF by Lionsgate Home Entertainment
Giphy
At a mutual friend's birthday party (about 10ish people present).
So a year later, when our mutual friend had her next birthday party and I'd had enough time to think of an opening line, I started to talk to her. Cue four months of emailing back and forth later, and we were a couple. Eight years and counting now!
So yeah, we took our time.
Cheeky...
I'll answer for him. We were in high school. I had just developed epilepsy. He saw me seizing in the hallway and helped me. When I woke up I found a note in my bag saying "you owe me one. How about homecoming?". I've been with that cheeky bastard for 11 years.
She Loves Me
She met me. We were camping with a youth group of roundabout 30 kids and several adults who managed everything. After roughly one week and doing some stuff together, we were sitting in one of the makeshift cooking tents and just talked about something. She asked me if I had ever kissed a girl before. A little bit confused I said no. She than asked me, if she could kiss me. I don't know why I said yes, but I did. And then we kissed. From that point forth we were in a relationship and a happy one indeed.
Swords at CVS
Shopping Checkout GIF by Winnetka Bowling League
Giphy
A regular walked into the CVS I was cashiering dressed incredibly well as a fairy. After inquiring, that was just singular event and she really taught sword choreography and built performances for a troupe of pirates. She invited me out to play with swords that Saturday.
The Neighbor Girl
About 2 years ago I moved to a new house. There was this beautiful neighbor girl who caught me eyes. Me being an introvert was scared to tell her that I had a crush on her. Then after a few months my best friend told me that they were kinda friends before a few years. So then this friend texted her and told her that i,the neighbor guy had a crush on her. She texted me immediately and the first conversation was incredibly awkward and I thought I just blew my chance. The conversation was painful as I just was the lame @ss awkward guy.
She told me that she was not into relationships and she told me that we could be friends and the talk ended. But later that day she texted me to check if I was ok with the whole awkward talk. This really saved everything as we vibed like crazy and we discovered that we had many mutual interests. We became friends and then became best friends and this friendship basically progressed into us liking each other and then we fell in love without knowing what was happening. Easily the best thing that has ever happened to me.
Let's Laugh....
Funny story.
I got hired to deal poker at a local Native American casino. I started on day shift and she worked graveyard, so she'd be leaving while I was coming in. I assumed she was way out of my league and never even made eye contact as we crossed paths.
My buddy got hired as well and was working grave with her, so they became friends. So, through their friendship, we were on speaking terms, but I still never imagined she'd give the time of day.
So, one night I'm drinking with my buddy and we're being totally awesome playing Guitar Hero at my apartment.
She randomly texts him asking what he's up to, and he said we were playing video games and drinking at my place.
Just randomly, and with liquid courage, I joked to ask her if she wanted to be my groupie, because I was shredding Guitar Hero. She said yes and asked if she could have a poster of me in her room. Turned out she liked nerds!
That broke the ice and here we are nearly 15 years later with a 9 and 7 year old, as happy as we could possibly be. We've never had a fight or even a heated argument. It's been perfect.
The Friends....
I liked her for awhile, and then one of my "friends" at the time (who knew I liked her) started dating her my freshmen year of high school. I kinda got over her slowly thinking I never stood a chance, and eventually became friends with her since they were dating. Yeah then he cheated on her and I was the one who was there for her and I ended up asking her out later. We've been together 7 and a half years later.
The Latina Way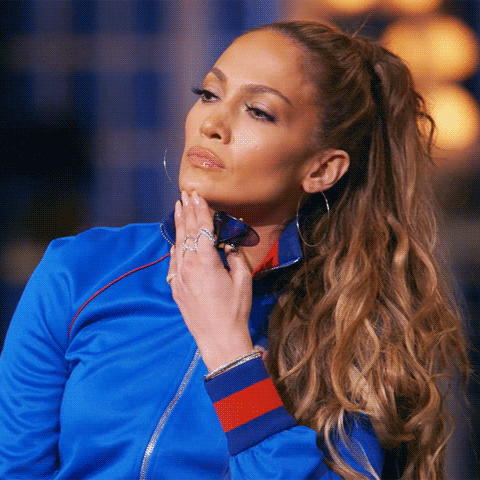 jennifer lopez judging you GIF by NBC
Giphy
I'm quite lucky that in my culture Latina women aren't raised to be passive and sit on their hands and wait for a guy. Every Latina girl I've been with initiated and told me they liked me.
The Nerdy Guy
My bf is super introverted and nerdy. We met in college because we were in the same science club together. I was dating someone else at the time, but we friended each other on social media since he had keys to our club advisors office (he was a TA as well). We lost touch for about a year (I broke up with my then bf) and then ran into each other at a bar in our college town. He had graduated and started working out of state but just happened to be in town for his brothers bachelor party. I was stuck at the bar because I was designated driver for my roommate and her friends.
We're both super shy and introverted so we ran into each other in the quietest corner of the bar. We recognized each other and started chatting for like 5 minutes until we both got quiet and awkward and we parted ways. But after that we started messaging on fb. We were both a lot more brave and conversational online. We talked for like 6 months (he was working out of state) and got to know each other super well. He visited me for a date and we've been a couple ever since.
At Night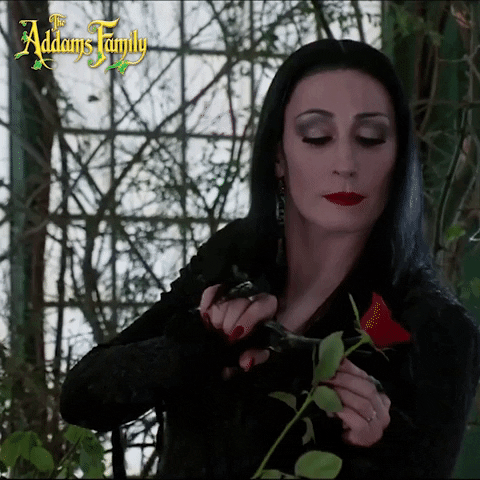 Giphy
She approached me in an empty parking garage at night.
Want to "know" more? Never miss another big, odd, funny, or heartbreaking moment again. Sign up for the Knowable newsletter here.

Keep reading...
Show less
Doing good deeds is often a selfless act. It's a golden rule... go through life doing good and your best and expect nothing in return. It's generous way to be, and often the reward is in witnessing the fruits of it's intentions, but every once and awhile it's ok to admit, a little recognition would be warming or just the thought of receiving recognition. We're all human, a pat on the back goes a long way.
Redditor
u/David00001729
wanted hear from everyone who has been slighted for a good deed or two by asking....
What is the biggest thing you did but never got recognized for?
Want to "know" more? Never miss another big, odd, funny, or heartbreaking moment again. Sign up for the Knowable newsletter here.
Keep reading...
Show less
When we talk about personality types, one of the things that often comes up is whether a person is an introvert or an extrovert. We just sort of accept that some people are quieter than others.
Interestingly, that personality trait isn't a fixed one. It's very possible for a person to be boisterous and outspoken when they're young but end up as a more reserved adult. The opposite is also true, though, and that's what we're going to talk about today.
We're focusing on that quiet kid in the back of the class who grew up to be more of an extrovert. Those of us (guilty as charged) who wanted desperately to be outgoing would really love to know...
Former "Quiet Kids" of Reddit, how did life for you change after Highschool?
So let's get straight to some answers, shall we?
Trust
I'm still quiet, but now people realize that I'm a great listener and everyone tells me things they usually don't tell anyone.
I'm trustworthy for no reason lol
Practice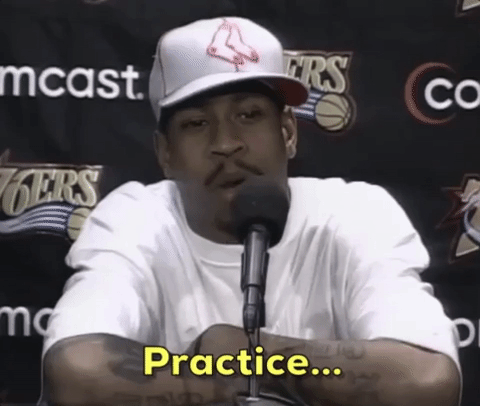 Giphy
I ended up working in a grocery store that prided itself on customer interactions so I ended up being forced to converse with strangers. Ends up conversation is a skill and like all skills you can improve with practice.
- R600a
Ego
People assumed I was quiet in HS because I was smart, which really fed my ego. Now people assume I'm quiet because something's wrong with me, which is really sapping from my ego.
Overshadowed
I moved out and was no longer out shone by my parents and family. I dared to open up more and kinda found myself
Both my parents are successful musicians and often play big concerts with big orchestra. My brothers were also quite good musicians and my youngest bro is actually studying at the conservatory at the age of 12. The other one played the drum and violin and the tuba for a few years in elementary school. And then you had me. I suck at music, I can't sing, play an instrument bc I'm tonedeaf (I don't hear the difference between different notes, neither do I hear a bass) or read music sheets. I showed interest in the piano and guitar but after realizing it would lead no where bc I'd always need support from other to, for example, tune my guitar, I gave up. I was more talented in other ways, I like to draw and write and create poems. I love to come up with characters and made detailed stories for them. My parents were... disappointed, to say the least. Especially my mom who (I think) had a dream of creating a mini version of her own. My dad in the other found it sad but he was happy I had at least tried and he still supported my other talents. At school I was an average kid, B - grades, not many friends, a wall flower.
This was due my insecurities from home among other things. So it was no wonder that my parents and brothers out shone me. I was... Just me and they were successful and talented and it was always "OH how is your brother doing" and "OH did you go to your mom's concert, she played amazing, didn't she?!" or "How is (brother A) doing, is he still playing the (instrument)?". It was barely "Hey how are you OP?" and "How is school going?". When I moved out, I had a couple rough fights with my parents bc of this as they still expected them to support them and help them and babysit my siblings who are bc much younger than me. I didn't mind doing it if it wasn't for snide remarks I sometimes got like "you barely visit us!" (I was last week at your place wtf are you saying mom?) or "We help you out so much and you never do something in return!" (wow geezz thanks dad) and don't forget the famous "You are always too busy to call of come by, we are your parents!" (Yeah, I know, congrats for figuring that one out, Sherlock Homes but I have my own life and things I need to go to. I can't call you for every fart). It's been now a couple years and I am still in contact with them bc they realized I was my own person and have my own life. Bc I now no longer lived at home and I was pretty young when I moved out people started giving me attention and got curious about my life. I also dared to open up more and more and explore my own talents and learn how to socialize.
Sorry for the long story 😅😅
Quiet Retirement
I have a job that requires me to host meetings, establish report with clients and vendors, and everyone thinks I'm an outgoing extrovert. I am not. It's torture everyday. I cringe everytime the phone rings. I would love to just have a quiet, stay-in-my-cubicle all day kind of job. Or better yet, be able to work from home. Looking forward to a quiet retirement someday.
Not Quiet, Polite
I work in a lab with other former 'quiet kids' and now we're all loud and cracking obscene jokes with each other.
Turns out I'm not quiet, I'm polite and most things that go through my head aren't easy for normal people to like.
A Discovery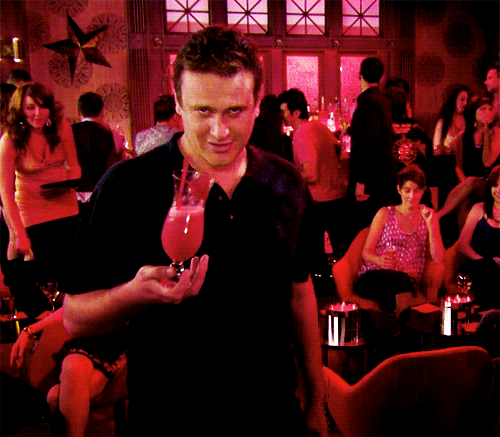 Giphy

I discovered alcohol and realized I'm actually a lot of fun and have tons to talk about. Who knew?

- aurochs
Low Self-Esteem
Worked very hard at not being quiet, and realized I had something to offer and that the stakes are usually very, very low if a conversation doesn't go well. I was quiet because I had low self-esteem etc.. so luckily I was able to improve that. One light that got turned on just a few years after high school was someone said they thought I was a snob - so probably a bunch thought I had been a snob. Though it was the opposite (I felt I was not worth taking up someone else's time) it would have looked exactly the same on the outside. So the fact that I was walking around making people feel bad didn't sit right with me and I tried my best to make people at least comfortable.
Here's What Helped
What helped: my best friend was very outgoing and had a lot of friends, and I would sometimes observe her to try to better understand how she interacted so easily and comfortably in many different situations, and would sometimes ask her questions about about it. Also, I discovered a book by a psychologist named Philip Zimbardo who did extensive research on shyness. The book had advice and behavioral exercises to help build more social confidence. I read the book when I was 14 and began trying to do one thing every day from the list of suggestions/activities, and it did help. Some of the activities were low-risk, and others forced me to step out of my comfort zone, which was a good thing. I checked that book out from the library several times over the next couple of years. I just looked up the title. "Shyness: What It Is, What to Do About It."

Another thing that helped a great deal was experimenting with behaving as if I was not a shy person in situations where I did not know many people. I was active in my church youth group, and 2 or 3 times a year, there were youth conferences where kids from a bunch of different churches were all together at one of the larger churches, or at a college campus for a weekend. I saw this as a good opportunity to experiment with "outgoing" behavior, because if I somehow accidentally embarrassed myself, it would not be around kids that I saw all the time. I made friends with girls, talked to boys (a couple of whom flirted with me, and another that called me at home later). I found the experience liberating, and I enjoyed it so much that I started to be more outgoing at school. Getting a part-time job when I was 16 at a restaurant where most of the employees were teens, some from my school and some from other schools, was an experience that forced me to become more comfortable making friends.

In college, I got a job as an RA in the dorms my junior year, and was surprised at how good I was at the peer counseling part of the job. I had not expected to enjoy helping students who had personal problems, academic trouble, roommate conflicts, and so on, but found I was good at it, in large part because as a quiet person, I knew how to be a good listener. Eventually, I became an art therapist - that is a mental health counselor who uses art in therapy sessions to help clients express their emotions. I still tend to be quiet in large group situations, and very much prefer one-to-one or small-group social situations, and I need some time alone every day, but I feel happy with my life. The first time I saw the term "gregarious introvert," I thought "That is exactly what I am, and my husband, too!" We both enjoy meeting new people, but need some alone time every day. Our two young children seem to have the same disposition.
Authorities And Peers Were The Problem
First, a customer-facing job. Others have covered this well. Practice.
The other thing is that as an adult, being quiet is considered more of a 'personality type' and not so much a 'dysfunction that requires constant attempts at intervention'. And that goes a long way! Gained a huge amount of confidence in a hurry when I was all of a sudden no longer surrounded by both authorities and peers who assumed something must be wrong with me.
Keep reading...
Show less