I get we're a naturally curious species but if you think about it...
you can understand why curiosity killed that cat.

There are some wonderings just best left to the imagination.
But that of course won't stop some... well, most.
Redditor Chin_Chillin1213 wanted to hear about the inquiries that need not be spoken of. They asked:
"What's a question we should never ask?"
So many questions rattle through our brains. Keep them there.
Who?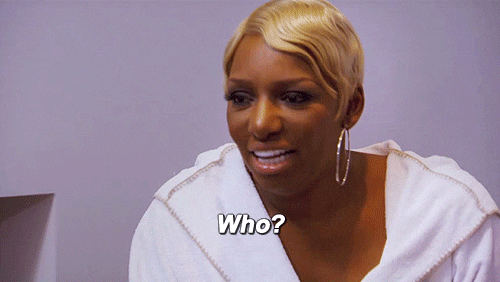 real housewives nene GIF
Giphy
"Why can't you be like "insert person's name?"
"Well... because I am not "that person's name."
f_rice
Speak Up
"Why are you so quiet?"
MrMagpie91
"As a kid, I was asked that SO many times. I wanted to be quiet because I hated every one but it wasn't cool to hate everybody at the time so I kept quiet."
IhoardTP
"Always been asked that, when I would try to answer them they would immediately get uninterested and walk away. Really made me question if I was an uninteresting person and why I was single during that time. F**k you Kevin (last person who asked me that), I have a girlfriend now and I do talk, thank you very much."
Triple-nail
Spotty
"Have you noticed you're going bald?"
Relative-Ad-87
"Had a friend point out I was getting a bald spot. I shaved my head that day and since. Genetics stole my pancreas, I'll be damned if they take my hair first!"
Banaam
"Friend of mine told me this after we'd first met at a party. She was pretty drunk so she didn't mean it in any bad way lol. That comment is actually what made me look in the mirror and go "oh s**t, I really am losing my hair." I'd been neck deep in an eating disorder for a couple years at that point and that was like, the first big wake up call that it was killing me. Over a year in recovery now, woo."
gwaenchanh-a
Look at Me!
"Are you depressed or just want attention?"
SuvenPan
Why ask?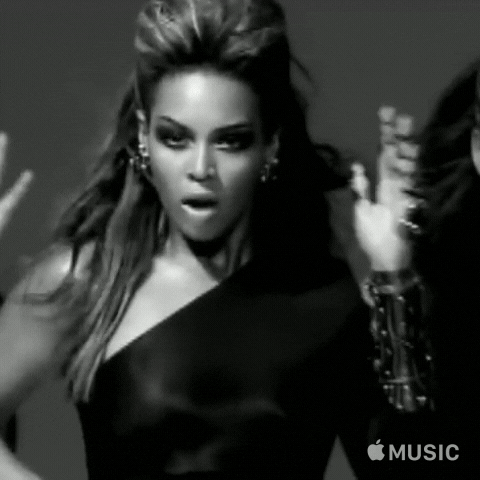 music video dancing GIF by Apple Music
Giphy
"Why are you single?"
GrouchyPuppy
"I love the, 'Your mom wants to keep it casual,' I read on here recently."
rcavictor60
Wow. People are really crazy. Like... do you hear you?
Well?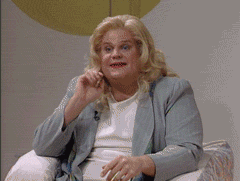 Chris Farley Drag GIF
Giphy
"When in a relationship: 'Do you think [friend] is prettier than me?' or any related question of which you actually don't want to hear the answer to."
leonmarino
So Much of You
"When did you put on all that extra weight?"
waqasnaseem07
"I got pregnant with my first kid on my honeymoon. We told everyone I was pregnant when I was about 3 months along. One response was, 'That makes sense! I thought all the weight gain came from you just enjoying married life!' The super messed up thing was that I had hypermesis gravardium and had lost about 20 lbs. I just started showing really early."
geoff_hendrickson
"better"
"So am I better than your ex?"
33Stickers33
"Depends on what 'better' means. My current girlfriend remarked several times early on (first year or two) in our relationship that 'we better never break up, cause I'm going to have to lie very badly to future boyfriends about our sex life if I ever want to date again.'"
"My girl might be playing a very clever game, but if someone else is 'better' in that regard it's a tough thing to get over. If your girl's ex was better at taking out the trash regularly, though, then it's a little easier to care less about."
Zabuzaxsta
You're on the clock...
"When are ya'll gonna break up?"
PafflaxTP
"Once I went to the bar with my friends, and one of them told me he and his gf had opened their relationship. So me and another friend warned him about its risks Then as a joke we all started making bets on how long would the relationship last. I almost won it, lost by a few weeks, they recently broke up."
Mr_Arapuga
Alternatively, 'When are y'all gonna get married?'"
rathlord
Better Answers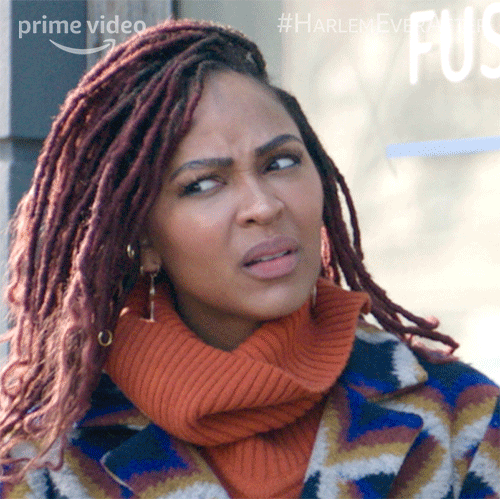 No Way Wtf GIF by Harlem
Giphy
"'What's the worst thing you've ever seen?' to any EMT/Paramedic/Firefighter... etc. I promise you it's horrible and not something you'd want to think about. We (well certainly I) don't want to relive those memories, especially so unexpectedly. Ask about something funny instead. You'll get a better answer."
s**tscrubber
Let's take notes... keep your mouth shut!!
Want to "know" more?
Sign up for the Knowable newsletter here.
Never miss another big, odd, funny or heartbreaking moment again.
Keep reading...
Show less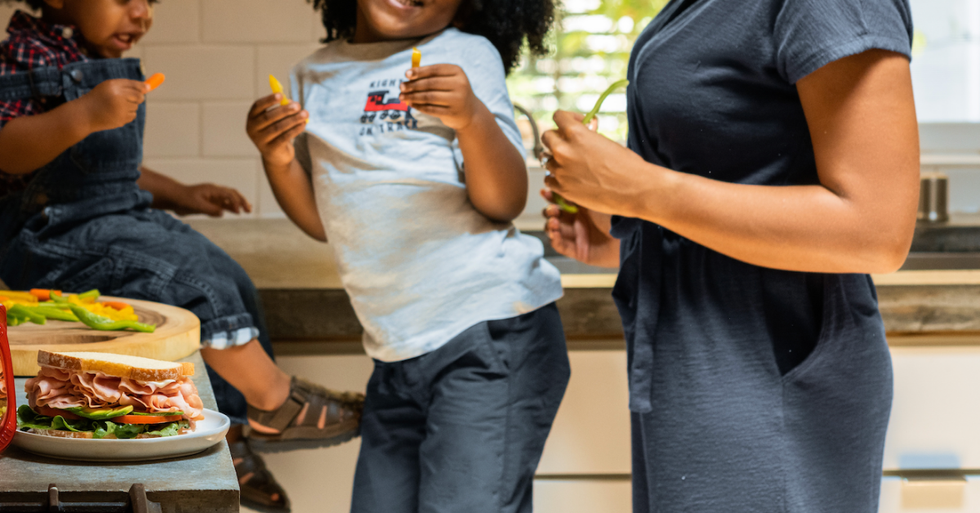 Mother's Day is a day for children and spouses to show their appreciation for mothers. This appreciation can be shown in many different ways, including giving a lovely card, cooking a celebratory meal, or even leaving mom alone for the day. Redditor BadMomsChristmas was thrilled with the prospect of having a day to herself on […]
More
Sometimes the best advice is silence.
I think we're far enough along now in the self help stage of life where everyone can just shut up.
Often times... life just sucks.
I know that is hard to hear, well it's certainly depressing, but it's imperative to embrace.
And some of these wise catchphrases need a break.
Redditor ThrilledStoic wanted to share the sage wisdom that is on everyone's last nerve. They asked:
"What life advice can just f**k off?"
"Money doesn't buy happiness."
The HELL it doesn't! Just my experience.
Winning!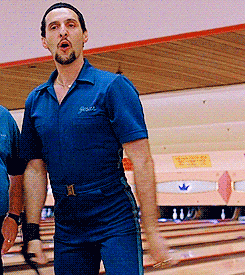 the jesus win GIF
Giphy
"'Cheaters never prosper.' Yes they freaking do."
Quadric0rn
So Much Time
"Pretty much anything about what age you have to be to like buy a house, have kids, get married, have a career or anything like that. Seriously every person lives a different life than everyone else. Live your life the way that makes you happy. If you want. Up to you."
Ginger-Beefcake
Head Talk
"Telling people 'It's all in your head.'"
my_gender_is_a_glock
"Mental illness is in the head, that's why it's so hard for people to recognize it and empathy with it. If someone is paralyzed you can see it, if someone is suffering from depression it is invisible. This sentence should be 'people can suffer from things you can't always see or understand so be kind to them.'"
talknoller
"cleans up"
"'Live every day as if it's your last.' No. That encourages people to keep up all kinds of terrible habits cause YOLO."
ErisianMoon
"There is a TV/movie show about how a guy with terminal cancer goes around and 'cleans up" society and corrupted politicians. Can't remember the name of it, but hell it's exactly what I'd do if I knew I had a time limit."
defensive_username
Fight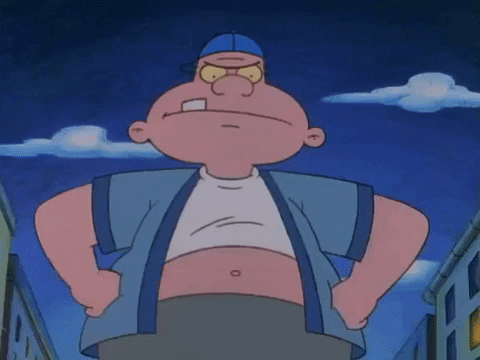 nick splat bully GIF by Hey Arnold
Giphy
"Ignore the bullying and it will go away,' like wtf is that logic, if you are actively letting bullying happen to you it will only get worse (in my experience)."
kianstartedskating
Yeah, the bullies don't leave until you send them packing. Just FYI.
Higher to?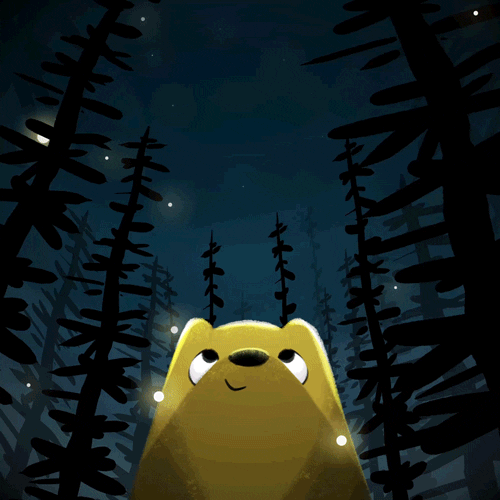 Animation Loop GIF by CL
Giphy
"Never settle. Reach for the stars."
"Sometimes knowing your limits is a good thing. Otherwise you may refuse something good because you're trying to get something that'll never be possible."
macaronsforeveryone
Stronger
"'What doesn't kill you makes you stronger.' Nope— not true. Some things leave you permanently changed, and not always for the better. Yes, it is possible (and often times a good thing!) to try and find silver-linings regarding crummy situations, but to completely ignore how something may hurt someone is absolutely foolish."
itsgoodpain
"My parents used to tell me this when I had a conflict with one of our class' teachers. 'You'll get better at dealing with stubborn cruel people,' they said. Well crap, they were wrong. In reality, the case turned out to not be 'what doesn't kill you makes you stronger' but more like "what doesn't kill you leaves you crippled, then mutates and tries again" instead."
Lx_Kill3rK1ng_xJ
Happily Ever After
"You're not married because you're too picky. So I'm supposed to settle just so I can be married? You better believe I'm going to be picky when it comes to the person I'm going to interconnect everything with for the rest of my life. In fact, I know more married people that are in unhappy marriages because they weren't picky enough. Better to be single than with the wrong person."
CamaroNoir
Just Smile
"'Don't be depressed, there are other people doing worse than you.' Thanks, I know that and try to help them sometimes.But that won't help my depression leave just because i compare myself to other people having a worse life than me."
Scarmaster21
"I just saw a suggested response on another sub. If someone says, 'Don't be depressed, there are people worse off than you,' you can reply with, 'Don't be happy, there are people much better off than you."
heiberdee2
It's all Crap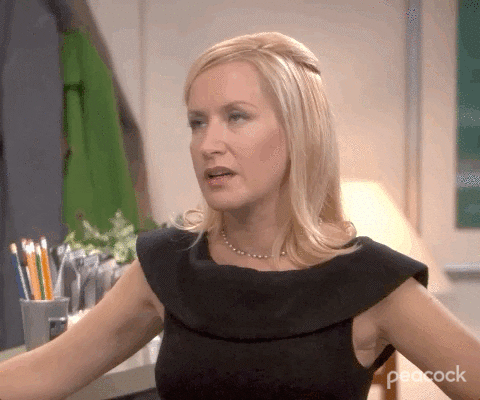 Season 9 Nbc GIF by The Office
Giphy
"That things will get better with time. Really. No. Sometimes crap don't get better with time. If people have nothing productive to say don't say anything."
Aggressive_Smile_944
overworking is rampant...
"Work faster, you need to manage your time better. Nooo, they need to hire a second person. One person can only do so much."
ItsmeMr_E
"I often doubted myself when I noticed that I was the only one staying late in the office. One of my colleagues even goes home early. But when I ask around, turns out that a few other colleagues work in the evening and on weekends at home too. So it's not just me lol. The issue of overworking is rampant in many industries."
pisceanm00n
a theory...
"Anything involving the idea of 'soul mates' can really set you up for a big fall."
FishingOk3283
"Me and my friends have a theory. Sometimes you just come across people in your life that you have some sort of indescribable connection with. This is our definition of soul mates. We call them soul friends, and there no limit of how many you can come across."
KingCollapperdapper
No person is perfect...
"Some day you'll find the perfect person. No, relationships are work. No person is perfect. It's finding someone that you can learn and grow with that you in fact looking for."
marsumane
"Also, and I'm sorry, but many people die without having a special one. A lot of people do not find love. The idea that it will happen at some point is not realistic for many. Just try to live a happy and fulfilled life. If somebody comes along, great, if they don't, remember that life is way too short. Do not wait to do things when you have somebody, because they might not appear."
StrawberryinPizza
How is this advice?'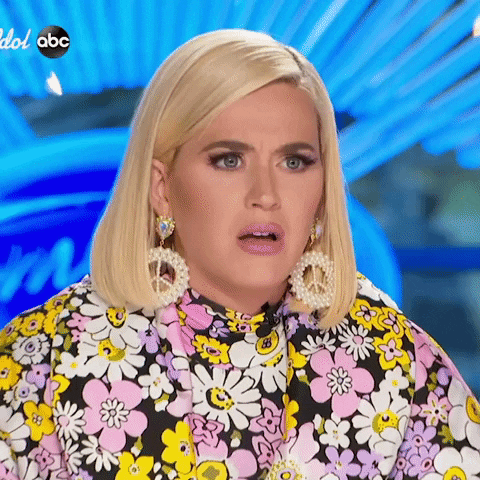 Katy Perry Reaction GIF by Top Talent
Giphy
"'But they're family!' I didn't know being related stopped people from being AHs."
"On the flip side, if we're family, why are you treating me like shit in the first place? 'How is this advice?' Because I'm sure we've all been told at one point or another to forgive/apologize to an abusive family member, simply because we're related, as if that changes anything. Hope that clears it up."
KaiJonez
HALT!
"'Never go to bed angry.' When you're tired and cranky, that's not the best time to solve your problems. Get some sleep, clear your head, and talk about it in the morning... preferably after breakfast, so you're not hangry."
Forsaken-Economy-416
"HALT reacting to an issue until you're not Hungry, Angry, Lonely, or Tired. It's good freaking advice. Eat. Chill yourself out. Talk to a friend. Sleep. Then deal."
randijeanw
Time will Tell...
"It gets easier with age."
_UnknownAccount_
"61 here, fwiw. Depends entirely on what 'it' is. Interacting with people instead of being paralyzed with embarrassment/anxiety/self-consciousness? Yes. Having your heart broken? No. Juggling the demands of your life? ehhh... at best I'd say one gets used to it. And damn, take care of your body when you're younger - the knees and liver are only so forgiving."
Strange-Broccoli-393
WRONG!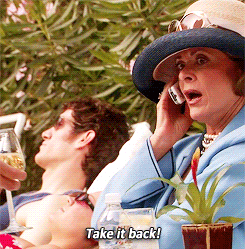 Arrested Development Do Not Want GIF
Giphy
"'The customer is always right.' I don't work retail or anything, but whenever I go shopping, I see a lot of customers verbally abusing store associates. It's terrible."
yamsnavas2
"I used to work in customer service and I was specifically told during my training 'The customer is never right. You are right. You know the law and the company policy, the customer knows neither of those things no matter what they say.'"
TheKelseyOfKells
No Guarantees...
"That going to college will guarantee you a high paying job.' I heard that shit all my childhood and it just absolutely is not always true. Trade school degrees that are way cheaper can pay more and give you a better chance at a job. Wish someone would have told me this 15 years ago."
Minion0827
Not Always...
"Always forgive' Some acts are unforgivable. Should you work through the horrible things that were done to you so that you can heal and aren't impacted negatively on a daily basis? Yes. Does that require forgiveness? No. 'Turn the other cheek' and 'Be the bigger person' are also tidbits of life advice that tend to work out mostly in the favor of the people who always take the low road. Stand up for yourself."
rikki_million
Yes, things can get better. But not always. You still have to survive. Just a heads up.
Want to "know" more?
Sign up for the Knowable newsletter here.
Never miss another big, odd, funny or heartbreaking moment again.

Keep reading...
Show less
As kids, most of us are desperate to fit in and we want, more than anything, not to feel alone.
Over time, you discover that there is pleasure to be found in solitude and that you don't need to be around people all the time, especially not the ones who don't bring much value to your life.
Being alone is the best. Naps? Quiet time? No one to bother me? It's beautiful.
Kids don't know what they're missing out on until they're older, I suppose.
People shared their thoughts with us after Redditor MyLeft_Nu7 asked the online community,
"What is torture when you're a kid but heaven now?"
"Receiving socks..."
"Receiving socks as gifts."
MTB199262
Socks and underwear! Give me more!
"Weekends where..."
"Weekends where we do nothing but stay at home."
Itabliss
"Being alone..."
"Being alone for hours."
Pekoire
Heaven! And if you live alone? Even better.
"Listening to my dad..."
"Listening to my dad talk for hours about what things were like for him growing up. He was born in 1920, passed away in 2018. Now I just miss his strong baritone voice."
NDCompuGeek
Sounds like he lived a long and plentiful life. Sorry for your loss.
"I eat way more..."
"I eat way more veggies than I thought I would as a kid."
bored-on-the-toilet
Vegetables are great! There are plenty of days when I don't even touch meat!
"I always thought..."
"I always thought that when I was grown I'd eat cake for breakfast. Tis not the case, unless oatmeal is the new cake."
flitterbug8
Oatmeal is truly delicious. So many different varieties! Well worth it.
"It was so damn boring..."
"Thrifting. It was so damn boring as a kid, but now it's dope to find some nostalgic things like old movies or a pair of kicks you used to own."
DiggingUpTheCorpses
It is pretty fun! You can get lost for hours in thrift stores very, very easily."
"Naps."
"Naps. I don't remember why I fought them so much as a kid. I love naps now."
brokendowndryer
Kids don't want to go to sleep! As an adult, there are few things as pleasurable as being able to go to sleep!
"Onions..."
"Onions in all the food."
[deleted]
You see, I loved them then and I love them even more now! Onions are life.
"When I got older..."
"Rainy days, I used to be a kid that liked going outside for walks and I hated it whenever it rained. When I got older, I just realized the sound of rain calms my brain and it's not so bad. I'm also now an indoors person."
TypicalPandas
Few things soothe me as much as a rainy day. I have a great time staying indoors and an even better time going outside and just basking in it!
Your opinions have changed, haven't they? Admit it. You didn't know what you were talking about as a kid. Now go back to your room and nap.
Have some suggestions of your own? Feel free to tell us more in the comments below!
Want to "know" more?

Sign up for the Knowable newsletter here.
Never miss another big, odd, funny, or heartbreaking moment again.
Keep reading...
Show less
Why can't we just let people be quiet if they want to? Why are so many others afraid of silences?

I'm no introvert, but I have many moments of tranquility. They are precious to me.
So I can empathize with introverts. The quiet time is my time, just let me be.
It's ok to have nothing to say or chose to not share.
Redditor ConstantPlastic100 wanted all of the quiet people to give us all a shout out about how they respond to an oft asked question.
They asked:
"What are some best responses to 'Why are you so quiet?'"
I am a raucous human being.
But I also study human behavior as part of my job, and to do that, I must sit back and just watch.
That is also what my introvert friends tell me they do.
That is how they participate.
Timbre Issues
"I HAVE TROUBLE CONTROLLING THE VOLUME OF MY VOICE!!!" ~ pehatu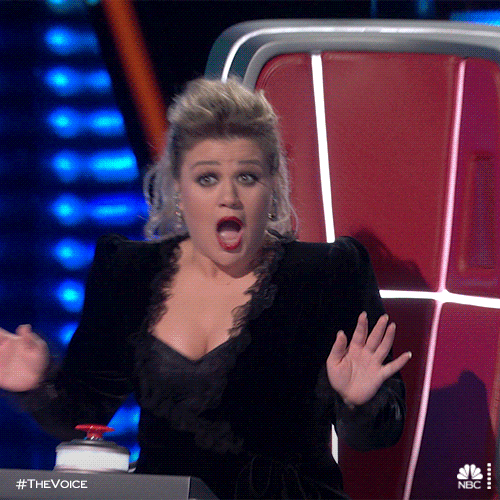 Giphy
No Energy
"I say I'm tired. I'm never quiet when I'm actually tired but people seem to understand that excuse and leave me alone about it." ~ jus1tinsuggested this also!
"I don't think I've every had anyone question this one. You're just tired etc. But STILL made an effort to attend a social even is pretty nice I reckon most people would think." ~ ompster
"I have a friend who i often talk with on discord while we're playing video games, and every time any of us want to quit we use this excuse. and since we both use it, we both also know when the other person is using it. and we still keep using 'I'm tired, I should go to bed' every. single. time." ~ pineappletarzan
Coolidge the Comedian
"A woman once told President Calvin Coolidge, 'I bet you I can get you to say more than two words.' He responded: "You lose.'" ~ Hysterical_Realist
"This story is even cooler once you realize that Coolidge stayed completely silent for the entire evening after she said that, and then hit her with that line when everything was over. Man was a G." ~ NoLifeMax
Backfired!
"To quote an answer to a similar question, 'very rarely do you get in trouble for saying nothing.'" ~ Exactly_Sandwich
"I would actually say this is rarely true. It's hard to make new friends/you lose friends, people think you are being rude, it negatively impacts your job performance, it's hard to get second or third dates, etc. I dated a girl for like three years who would basically only give one or two word answers to any sort of question my family asked her."
"They all hated her because they thought she was just being insanely rude to them (and she actually was, she was an extremely narcissistic person who didn't feel like she needed to answer people's questions or engage in conversation because everyone was beneath her)." ~ Zabuzaxsta
Parents
"I was raised by abusive librarians." ~ ILUVMOVIESSS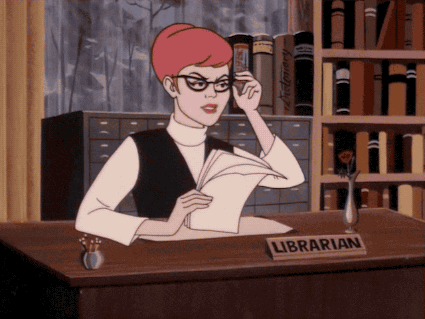 Giphy
Y'all are funny.
Maybe everybody should just be quiet to give them a break.
See my Hands
"Respond in sign language "because I don't have a voice box." ~ Uruk-HiThere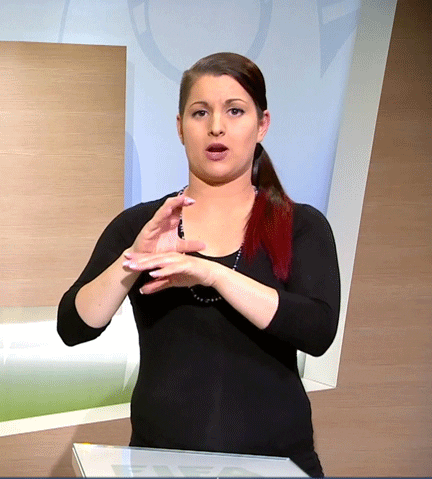 Giphy
It's just me...
"'I just don't talk much' has always been my go-to. You don't really owe anyone conversation beyond a greeting if you're feeling polite, much less an explanation of your personality. 'I don't know. I've always been this way'."
"Some people can't take the hints and won't accept any answer you give. It starts to feel like they're entertaining themselves by trying to see how long they can keep your mouth moving. It's usually those situations where I end up excusing myself." ~ nehswu
Good Question
"…you can see me?" ~ rrrrrrrrric
"The worst thing is that people who question your calmness won't understand that joke." ~ clint_elijahwood
"Anyone remember that WKUK sketch where you see Darren sprinting down a promenade for like 30 seconds to finally slap a guy, who rightfully freaks out, and Darren just goes 'wait… you can see me?' and sprints back the way he came? Because this reminded me of it." ~ chazfinster_
Gotcha
"Sorry, I didn't know that was an issue and I will try to correct this. So I would first like to talk about your cars extended warranty…" ~ KarloReddit
"Hi, it's Dave from Sweetwater. I see you bought a set of guitar strings 15 years ago. How are they working out? Is there any other gear you need?" ~ NDaveT
That's Deep
"I have nothing to say."
"I'd rather listen." ~ RevolutionaryShame20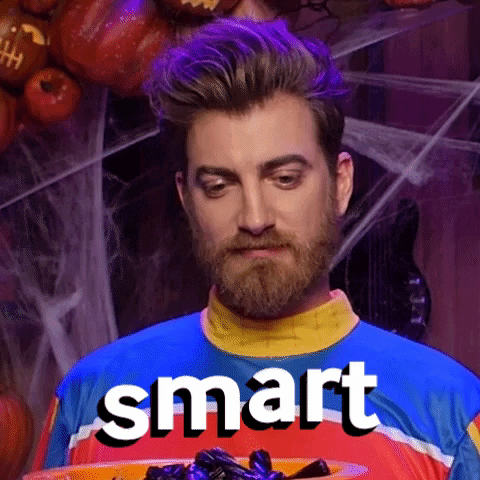 Giphy
Sit back, relax, listen and enjoy.
Not everybody wants to use their vocal chords 24/7.
Want to "know" more?
Sign up for the Knowable newsletter here.

Never miss another big, odd, funny or heartbreaking moment again.
Keep reading...
Show less