One second. One moment. One decision.
They can change... everything.
Change happens with and without notice. Life happens instantly, so we have to learn to keep up.
These are all lessons we learn too late. We need more wisdom when we're younger.
We can make our lives better from the smallest decisions without knowing. But, let's start knowing.
Life will be the better for it.
Redditor ChrisVIII wanted to discuss the best ways to make living better, in the most simple of ways.
They asked:
"What improved your quality of life so much, you wish you did it sooner?"
Pay attention in school.
Don't drink and drive.
Two very small and life altering decisions I wish I could've done better.
Walk Away
"Walking. After years of trying to run, I simply started walking. 5-7 miles a day in good weather. It is literally life changing in terms of mental and physical health." ~ Merlin560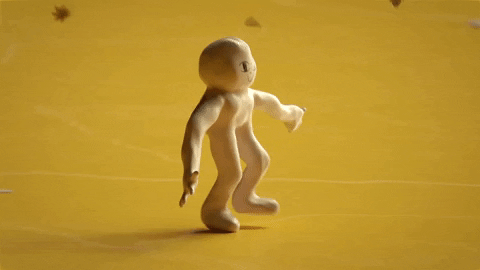 Giphy
Adopt...
"Adopted my block. (adoptoneblock.org) Instead of being sad about trash everywhere, I go out a couple times a week with a grabber and a bucket and just clean it up. Fresh air, a chance to connect with neighbors in a positive way, eyes on the street, neighborhood looks nicer and feels safer, zero downside."
"Adoptoneblock might only be in Oregon, but a picker is like 20 bucks for a good one (I recommend Arcmate brand; they're metal inside and last forever) and 5-gallon buckets are everywhere. Even if you only do the block around your house, it makes a huge difference. Imagine if every block got adopted." ~ binkkit
"helping people out"
"I stopped saying yes to things I didn't want to do." ~ VinnyRuns
"Holy sh*t me too! I used to do hair and eventually once I was working for myself I would say yes to literally everything all the time. Including 'helping people out' and stuff like that. I loved making people happy but I eventually got more and more miserable and ended up with a pretty heavy drug addiction."
"A bunch of years later and some really helpful therapy and I work a job that I actually love and no longer do hair for anyone other than my girlfriend or very close family. Only took 16 years of doing something I didn't really love to finally break and make the changes I needed to get what I want out of life." ~ arcaneresistance
Sail Away
"Taking a yearly vacation. My family never traveled growing up so I didn't know what I was missing out on but I have a good paying job with time off benefits and my wife and I have been taking a vacation every year since we got married, even if it's just something simple the time away from the usual day-to-day does wonders." ~ brshimp
Push No
"Turning off all push notifications except for essentials like financial apps or important contacts." ~ cyan_reynolds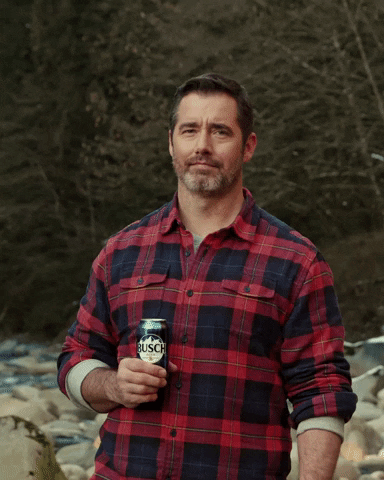 Giphy
I'm learning so much already.
And HOW do I turn off those notifications?
Drink Up
"Drinking water first thing in the morning and through the day." ~ FuriousBebocho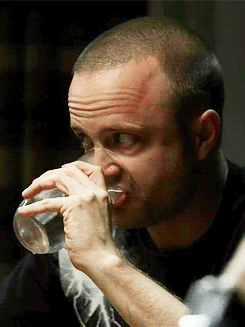 Giphy
Swallow
"Swallowed my pride and got a blue collar job. For almost 20 years I followed my mother's advice, work inside so it's warm when it's cold outside and cool when it's warm outside. Now I deliver packages outside and the weather doesn't bother me. I have no boss on my shoulder and I can do my job however I want." ~ veldrinshade
Restful Nights
"CPAP machine. If you snore at all, you owe it to yourself to get a sleep study and see what is going on. It literally changed my life getting one. I went from constant caffeine throughout the day just to function to feeling rested for the first time in years. Especially if you are overweight like I am, your heart is stopping multiple times an hour as you struggle to breathe while snoring."
"It sucks getting used to the machine (especially if you have to wear the full face mask), but man that first night of actual deep sleep will be life changing. I cannot recommend it enough and I have convinced at least 5 people that I know to get one and they all say the same thing, should have done it years ago." ~ bonez59054
The Top View
"Quit my job and moved to the mountains. I realized I cared more about what I did with my free time than whatever work I did, so I got a job where my SO and I wanted to live. We live in a cute mountain town now and every day watching the sunrise at home gives me 1000% more happiness than anything ever in Illinois." ~ starciv14
For the Zzzzzsss....
"A good bed. Game changer." ~ Dividebynegativezero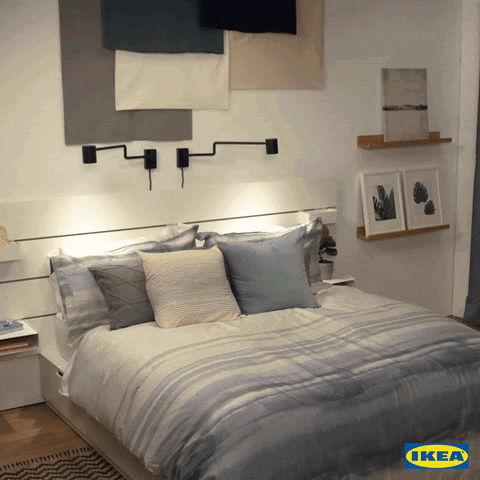 Giphy
Water and bedding are essentials to happy living.
Don't be afraid, you can always start doing better now.
Want to "know" more?
Sign up for the Knowable newsletter here.

Never miss another big, odd, funny or heartbreaking moment again.
Keep reading...
Show less
It doesn't have to take much to completely alter your life.
What can happen is you get into your own head, thinking there needs to be some grand, sweeping act that shifts your entire life's direction. Without this large gesture, then there is no change.
Really, all it takes is a commitment to something small and the results can begin showing up sooner than you think.
Reddit user, u/colorfulsoul_, wanted to know the secrets to turning your life around when they asked:
"What improved your quality of life so much, you wish you did it sooner?"
There might be a way to make your life better, today, right now.
Just go to sleep.
Nothing Good Happens After 11p
"Sleeping when I'm sleepy"
hellofellowhumanss
Who Knew Laundry Could Weigh So Heavily?
"Throwing out ALL my socks and buying a single type."
"No more looking for pairs."
atlantis_airlines
"This, and buying a mesh laundry bag with a zipper."
"when it comes time to fold your clothes, no more looking for that missing sock - they're all in the bag!"
mdsmds178
When Are You Seriously Going To Talk?
"Deleting all the people from high school I don't see anymore from social media"
FineBahnMi
"I did this too. Was one of my best decisions. Social media has never been a kind place for me."
sorryboutth4t
Or Really Any Online Toxic Culture
"Stopped playing league of legends"
Shoddy-Ladder-6233
Physically, there's a lot we could all be doing. While the thought of going to the gym feels like a death sentence to some, in ten or twenty years that sentence could be paying you back with interest.
Let Your Mind Clear While Clanging And Banging
"43y.o. Started exercising regularly again. 4x a week. Forget the physical benefits for a minute, the mental benefits outweigh the "gains" all day."
Longjumping-Step-270
"This is exactly why I finally took up exercise. I've never considered myself a FITNESS GIRL by any means, but last winter my mental health took such a hit that I had to try something, and I liked it so much I'm still sticking with it."
thewitchywordsmith
It's Probably Easier To Walk Up The Stairs Too, Huh?
"Quitting smoking. I couldn't imagine life without it back then. But man is life better without a constant need like that, not to mention all the health benefits."
myteethareallpenises
Get Into Nature
"Hiking in mountains. It's quite hard to explain why. It just feels like finally I've found some sort of peace or some sort of home. Or probably one of the most important parts of self."
hudvin
You Only Get The One Set
"Flossing. I never saw the dentist as a kid, and no one really pushed me to or cared about my dental health."
Ok_Replacement_8801
"As an older redditor who had poor dental hygiene growing up: keep at it."
"Getting old sucks as it is but its even worse when you have a problem that could have been avoided."
Torringtonn
Invest In Your Body, If You Can
"Bought an expensive (think: 1000 Euros) office chair."
"Now neither back nor butt hurts after 10 hours of home office work."
DocTomoe
The Strangest 'Wrong Number' Stories | George Takei's Oh Myyy
Before we all had caller ID, wrong numbers phone calls were commonplace. But now that almost everyone screens their calls, it's wrong number texts that have ...
A New Way To Get To Sleep Faster

"It's something I did when I was younger, but life kinda got in the way........I just recently started again and am so glad I did. Swimming. It is such a stress reliever and makes you tired in that way you sleep like a log at night."
CurtCurmudgeon
Not everything is physical, and not everything is going to happen today, but real change begins to slowly unravel in time.
No, You're Not JUST Tired
"Eating healthy. It's amazing after you realize how much you feel like sh-t after you just took down a double cheese burger, extra large fries, and a large coke, but at the time, you don't realize it and just "think" you're tired. Good eating habits and exercising changed my life."
D1sCoL3moNaD3
Learn To Do What You Love Because You Love It
"To do the things that I love without being desirous of superficial success. This lesson largely sprung because I was into writing fiction, and as we all know it's not that financially rewarding. When I got over the fact that not everything has to eventually have a financial outcome, and that it needn't necessarily to turn into a career, I leaned towards many things in my life that made be a better person - things that a stable job could never hope to provide."

"And this eventually led me to have better relationships, make braver decisions, and stand up for myself."
SpecificAccountant43
Just Say, "No."
"Learning to be okay with saying "no" and starting off all relationships (personal and professional) with healthy boundaries. You don't ever need an excuse to say "no" to if you don't want to do something."
"Don't feel like going out with friends that night? No thank you."
"Don't want to work an extra shift at your place of employment if it's not mandatory? No thanks boss!"
"Boundaries are amazing, and when set from the beginning, they are much easier to maintain for your own mental well being."
DnDYetti
To Quote: Just Do It
"Making decisions without constantly overthinking about them."
"I was in a dreadful, toxic work environment. I loved my peers but management significantly impacted my ability to maintain my aspiration to grow with the company. My mental health started to suffer, began drinking heavily, gained lots of weight and could not wake up in the mornings to drive to work. All of this toxicity for a close to minimum wage job."
"I was always overthinking about quitting and my fears of not finding another job. Not being able to pay my bills. What my girlfriend at the time would think of me if I was jobless."
"One day, I decided to take a calculated risk and stop overthinking. I quit, with no back up. I decided I would go back to school with my small savings and get a proper education. In hopes that I would have a stable salary."
"Once after taking that leap, my college professor knew a tech recruiter that worked at a massive organization. I was quickly recommended by the professor, got the job, and am now financially stable. Most importantly, my mental health is back in a steady state."
"Sometimes, you just have to trust that the universe will guide you through all these deep and dark paths, so you can arrive at your blissful destination"
merkin-slayer
It's Not As Important As You Think
"Letting my pride and ego take hits. I used to have been such a 'me, me, me' person in my early life. When I allowed myself to be taken down a peg or two, I started having new perspectives on life and people around me."
neoastic
"It's a great lesson for young people: If you're wrong about something, don't double-down on it, just admit fault, learn, and keep it movin'. We all make mistakes, let's quit pretending we're somehow "better" than everybody else!"
RoguePlanet1
There can be real change in your life so long as you stick with, hold it in your life every day, and work towards something. Trying to be better is enough, and we all deserve it.
Want to "know" more?
Sign up for the Knowable newsletter here.
Never miss another big, odd, funny, or heartbreaking moment again.
Keep reading...
Show less