Sex is an important part of life.
That is just a fact.
But sex is also about connection and intimacy.

So it's not a surprise when many relationships take a hit after the sex dries up.
It's not something to ignore.
It's the biggest problem in the world, but partners should discuss it.
Redditor ItsyBitsyJoxy wanted to hear about reasons to stick around with a partner when there is no sexy time. They asked:
"Would you be in a sexless relationship? What circumstance would you find acceptable for this?"
Sex is fun. And when the sex stopped in my relationships... so did the fun. But that is just me.
A Certain Era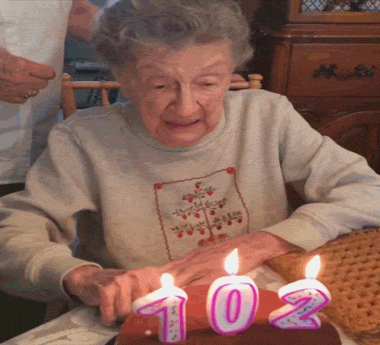 Very Funny Oops GIF by America's Funniest Home Videos
Giphy
"I'm over 80."
Head-like-a-carp
"There's a lot of people that are going to be real shocked once they hit their 70s."
KarateKid72
Ruin
"Our second child has ruined her sex drive. Intimacy is still there but extremely infrequently. I've learned how much that intimacy brings to the relationship, it feels very lonely and although I know it's not her fault, it can still make you feel like she's not attracted to me anymore. It can be pretty lonely too if you go from a romantic relationship to borderline platonic one. You can't help wonder how much is body changes and how much is you."
W0otang
Let's Hug
"I had rectal cancer and because of the surgery I can no longer get an erection, it's very lonely."
rickroll62
"Not sure if one exists, but a site to just make friends to be cuddle buddies, or whatever, should exist for people like you & me. I lost my sex drive & would like a relationship for that occasionally."
"In my case, it's not wanting to see someone very often, as well as the lack of sex drive, that I think would make it difficult. I also don't like people over to my home as it's too small for a couch & we'd be hanging out on my bed, which is weird to me."
lefthandbunny
Problems
"I'm in one now. My husband had a stroke... no sex is not the big problem for either one of us."
Altaira99
"This comment brings a lot of perspective. My gut reaction to this question was no. Sex was and still is pretty significant in my relationship with my wife. We're in our 30's and have been together over a decade. But if something happened to her and it was no longer an option? I would never leave her and love her too damned much to imagine it, no matter how much we love sex."
Spectre627
Pain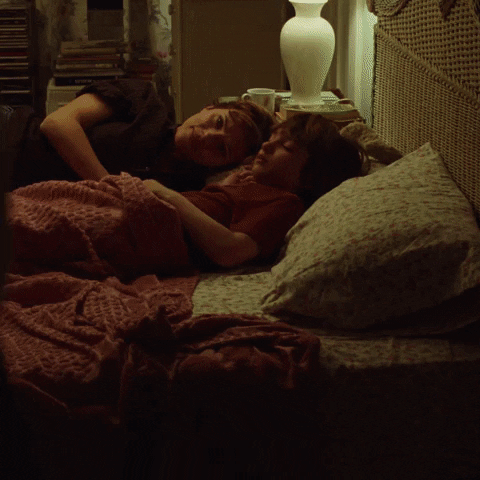 Scarlett Johansson GIF by NETFLIX
Giphy
"I have a near sexless marriage. The love is strong, but the desire is one-sided. That hurts."
ztirffritz
Sexless over loveless is definitely easier. So there is that.
Over time...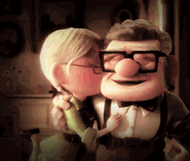 up s GIF
Giphy
"I am happily married to my good lady for decades and decades. There are times when it has been sexless for whatever reason but never has it been loveless.I wouldn't have lasted 2 days in a loveless relationship."
Regthedog2021
You play the cards you are dealt
"I'm dating a man who got diagnosed with prostate cancer a year or so into our relationship. Prostate had to come out and it's a hit or miss whether or not sexual function comes back. In his case, it was a miss. He wanted me to move on because he got very depressed over it."
"He's so pleasant and a real decent human being so I stayed with him. Who would abandon someone due to a health crisis? Unfortunately he got bladder cancer next so this is another hurdle to go over. You play the cards you are dealt. We are together in this."
KitchenWitch021
Key Factors
"The reasons for the 'sexlessness' and the depth of the relationship are key factors. My wife got breast cancer at 40 and while she lived another 8 years, the chemotherapy nullified her libido and made intercourse impossible. And yet I dearly wish we could have grown old together whether or not this would have changed. But that's completely different from cohabiting a loveless marriage or even facing such a situation in one's youth only a few years after marriage. That would be hard."
eric_nathanson
Options
"A sexless relationship is better than a loveless relationship, as long as I'm loved and we share physical affection like cuddling and kisses and I'm allowed to beat my meat when I need too I wouldn't care. Just a heads up to all the people who take this personally enough to comment how wrong I am."
"There's no such thing as a wrong option, my opinion is in regards to myself and myself alone I'm not answering for anyone else. Different opinions aren't wrong... OP asked a question to be answered from your own point of view..so there's no reason to call anyone else wrong... it's about you, answer for YOU I've answered for me."
TheSims4Dude
Love is there...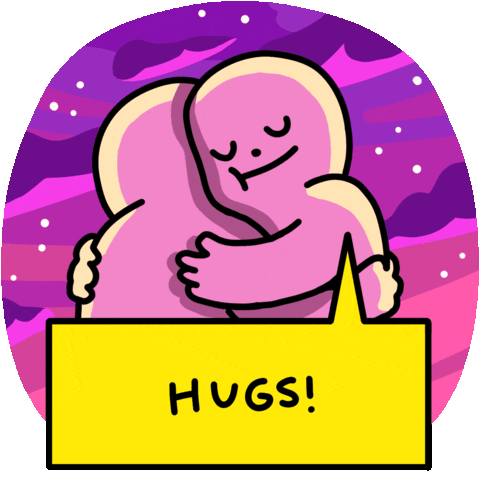 Checking In I Love You GIF by Seize the Awkward
Giphy
"I'm in one. Not happy about it, but love is still there so that's nice."
Strythe_Horde
"Same. Maybe had it once in the last 12 years. Finally decided to go to couples/sex therapy this year. Not sure it is helping, but at least I finally brought up that I wanted to try something. My wife is my best friend and I love here with every fiber, just wish there was more intimacy there."
iathpa
it never happens...
"We haven't had sex in five months due to numerous reasons. Never have alone time with my mom and daughter here. We're both too tired. Our bed we have sex on is where my mom is sleeping. Our waterbed is difficult to use. We always say next weekend and it never happens. We're still going strong though. We love each other and that's what matters."
prettysouthernchick
Well I guess some people can make it work. More power to you.
Keep reading...
Show less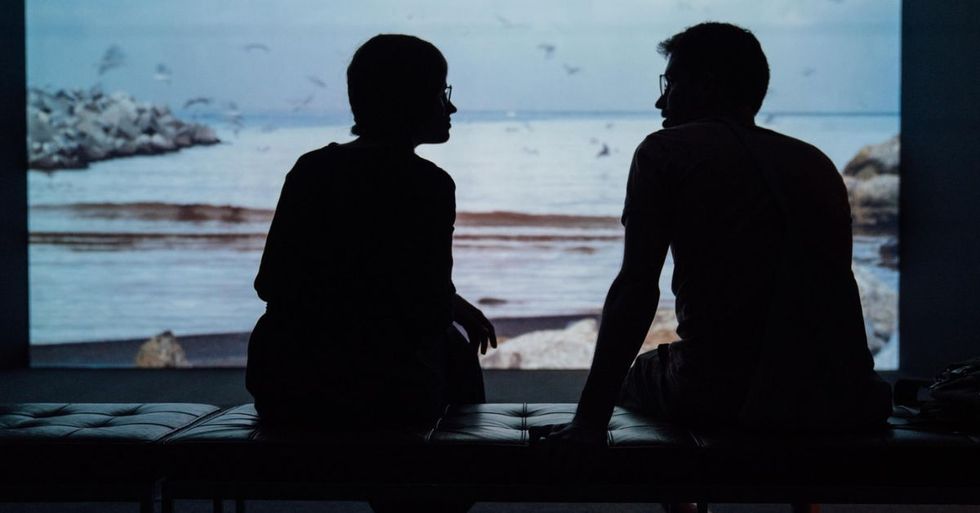 There is no one right way to grieve. Grief is a hard part of life that we may never fully be free of. But we have to find ways to not let it run our lives. Or ruin our relationships. Case in point… Redditor tagrievingbf wanted to discuss her story for some feedback. So naturally […]
More
The past year has dealt all of humanity a crushing blow, and we are still dealing with the aftermath.

There are over 270 million cases of people infected with COVID-19 and five million people have succumbed to COVID-related illnesses, globally.
Many of us are trying to leave the pandemic behind us while new variants of the viral pathogen continue to emerge.
Simultaneously, our nation has become politically divided more than ever as we try to navigate through a global event from which we are not yet in the clear.

It is a tumultuous era, and there seem to be more issues many of us remain in denial of as other concerns have taken front and center in our lives.
Curious to hear from strangers online, Redditor jellybeans1987 asked:
"What do you think is the most serious issue in today's society?"
The internet has become a vast resource of knowledge and convenience. But does too much of a good thing lend itself to more issues?
Social Media Activity
"All the digital algorithms reward whatever induces the strongest emotions in you. Not whats true or accurate or important to know. Just what makes you angry or scared or self righteous etc etc."
– Inevitable_Limit_587

Becoming Numb To Real Issues
"Social media f'ked up a whole generation of kids also politics have ruined our country(USA) the distance a person will go to defend their 'side' resulted in no longer seeing right/wrong ie climate change or getting a simple vaccine/wearing a mask just my opinion tho don't get mad at me anyone."
– ApprehensiveTackle65
Tell Us How We Feel
"The sheer amount of emotional manipulation we deal with on a day to day basis. Advertisements are everywhere and tell us we aren't good enough, the news media we're inundated with wants us scared and angry, and algorithms want to reinforce all of that."
– rjjm88
Who Can We Trust?
"fake news media going rampant and social media has too much power on censoring what people can say or read."
– Throwawayaway357
These problems, if left ignored, can consume us all.
Devilishly Sweet

"We are eating poison by design. Specifically sugar. It's made me think that even the medical industry is behind it which sounds crazy and offensive to people who dedicate their lives to helping others."
"I had a relative in the hospital and they were feeding him food where the first ingredient was water, second was corn syrup. He kept getting worse and worse until I had to step in and tell him he's being poisoned."
"All the doctors basically either rolled their eyes or shrugged. They told him he would have to start insulin. I started bringing in meals for him and he got much better and is out now. The whole thing seemed pretty predatory to me."
– strictbirdlaws

A Looming Disaster
"The current mass extinction event, and the fact that intergovernmental policies such as the UN focus more on mitigating the extinctions without disturbing the current political status quo, rather than focusing on stopping the mass extinctions."
"But it's an incredibly complicated and interconnected problem to solve, take pesticides for example. What could we possibly do? Tell farmers in developing nations that they are no longer allowed to use chemical pesticides?"
"Add in other factors, from climate change and greenhouse gases to light pollution and habitat degradation, and you have a wicked problem with no clear solution. The UN couldn't possibly solve all that. In addition, incredibly powerful corporations are lobbying left and right to keep themselves in positions of power, at the cost of the environment. They are cartoonishly evil."
– Conocoryphe
Too Many Of Us
"Overpopulation."
"This is driving climate change, which has the potential to lower oxygen at a fast enough rate to kill everyone before we can adapt."
– truthinlies

These are attitudes and behavior that are the root of many problems.
Living Unawares
"Ignorance."
"We have somehow become a society where the intelligent and informed people are silenced, for fear of offending the stupid and the ignorant."
"And the worst part? There is no reason for this. We have a public education system, and public library systems, where you can learn whatever you want, at your own speed, at NO COST."
– IamtheBoomstick

Avariciousness
"Greed and how it drives so many people in such high possitions of power and wealth."
– karbon91

A Growing Rift
"The general division between people. In the decades prior, at least in my eyes, you could have a conversation with someone on a touchy subject without being overly judged on having a differing opinion."
"But as of late, more and more has it become an 'US vs THEM' mentality and such conversations are frowned upon, called to be canceled, or down right ignored. And whilst I do like to imagine its just the loud minority who just want to shut down the others, it unfortunately creates this air of 'no conversation can be had.' 'You're either against us, or with us, there is no middle ground, that is our terms which you must agree to!'"
"It all seems so.. pointless, the division but alot of people from both sides now would rather be 'listened to' rather than listen themselves."
– LeviMarx
Out of many concerns I have living in today's society, I find that people are less inclined to really listen to others.
We're so quick to dismiss individuals whose beliefs contradict our own. People have become so defensive, they started tuning out the other person.
Shutting someone down only fuels anger and consequently leads to a further disconnect.
We all don't have to agree with one another, but we can start by understanding where the other is coming from.
Because without that level of compassion, by dignifying the other person with an opposing opinion by listening to them, meaningful conversations that could potentially lead to change cannot exist.

Want to "know" more?
Sign up for the Knowable newsletter here.

Never miss another big, odd, funny or heartbreaking moment again.
Keep reading...
Show less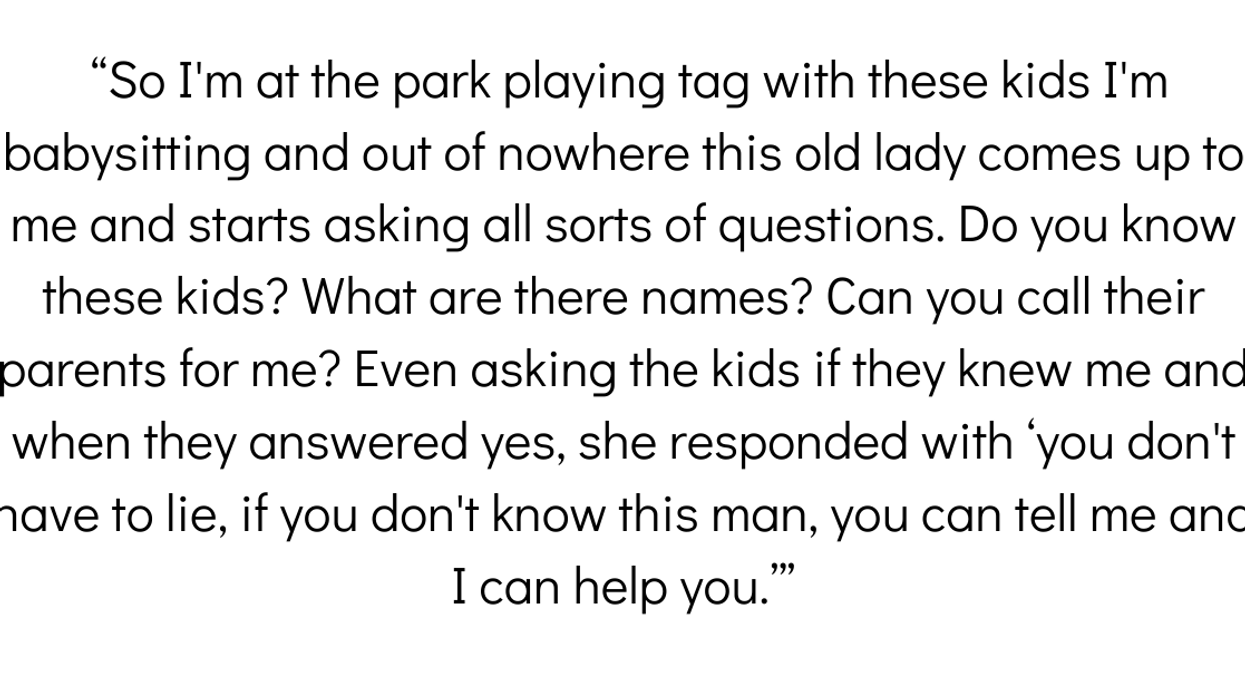 Despite the toxic stereotype of an unfeeling, "tough guy" persona, men face feelings of loneliness, depression, and other serious issues as well. Unfortunately, not enough people are willing to discuss these sensitive topics as society has put so much pressure on men to hold these things in.
Sadly, although men often experience more life-threatening depression than women they often untreated or hold it in due to stigma. Something we should all be working to break down.
One Redditor wanted to bring to light some of the issues men are facing today that often go unnoticed.
slowskyincog22 asked:
"What are some men's issues that are overlooked?"
Keep reading...
Show less
Having the gift of sight is something so many of us take for granted. There are so many people who would kill to have unobstructed vision. To have any vision at all instead is of course a blessing, but one vision issue in particular can be at the very least, distracting. Colorblind people can see, so that 's a huge plus but that plus comes with baggage. I've actually never met a colorblind but I've heard about the day to day trials. It must be maddening not being able to see what others are seeing when they're standing right next to you.
Redditor
u/GasparThePrince
was hoping those with afflicted vision would be willing to share some of their daily tribulations by asking...
Colorblind people of Reddit, what is one of the most unexpected problems related to colour you face often?
I didn't realize that sports teams were doing so much fiddling with their uniforms and colors. When I played sports it was the same colors, same pattern, no matter where the games were played. Maybe the major sports leagues should get together and vote on keeping it all simple. Less is more.
With the Spirits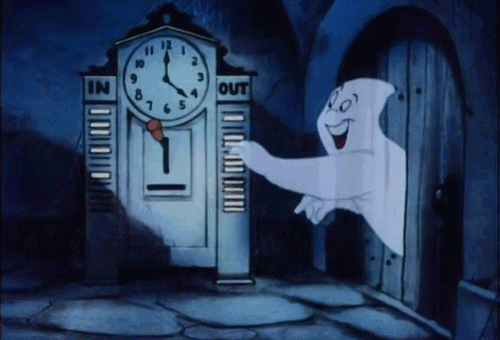 working casper the friendly ghost GIF
Giphy
The football (soccer) team I support now occasionally wears a colour I can't really distinguish from the bloody pitch. So, I now watch 11 players from an opposing team walk about with ghosts as a show of support.
It's all Wrong
Watching the NBA after they stopped forcing teams to wear white at home. It's a confusing mess most of the time.
Every team should pick a home color and stick with it all year, mix it up on the road. OP is right, especially with teams like Brooklyn, or Dallas, or my Lakers, it's a total mess.
Lakers used to wear gold at home, purple on the road, white on Sunday. How complicated is that? Now you turn on the TV and sometimes it looks like the Lakers aren't even out there then you realize it's freaking Wednesday and they're wearing the Sunday uniform. Aggravating to say the least!
I love to shop and try on as many clothes as possible. I love to get lost in a vast array of colors and shades. I can't imagine how difficult it must be to not be able to able to match without assistance. How does it not take away so much of the fun of shopping? Clothing is an essential part of life for almost everyone, it would suck to have it all feel like more of a chore.
With Misty
Shopping for clothes... I'm not severely colorblind, but have issues with things like purple from some shades of blue, dark greens from browns, teal from grey, things like that. So I hate when clothing store tags or website color options either have number codes for color or non-descriptive names for colors. Olive Green on a sweater is great. Pine Tree and I'll figure it out. Misty Hike and I am lost. Same with 091.
Mix & Match
Trying to pick outfits or matching clothes for my kids. Thankfully my daughter helps me get clothes for her little brother when my wife isn't around. It's also very difficult (read: impossible) for me to safely do electrical work.
Gifts
hillary clinton robe GIF by Saturday Night Live
Giphy
On my stepdads behalf, I'll say that he doesn't know that the kitchen utensils are all pink.
And also the time he got my mom a fluffy "pink" robe for Christmas, but it was actually green.
Some people make it through by luck and the grace of the Lord. You can get into some severe situations when it comes compromised vision. I had an ex who would constantly miss crosswalk signals, in New York due to deteriorating regular vision. The amount of cars he nearly ended up under, I lost count. So when you're performing everyday tasks like driving, preparing food or running you have to be extra cautious.
Let's Flip
I had a color blind science teacher. He brought it up when we got to genetics and recessive genes.
The small town had an upside down traffic light for decades. The teacher knew it was upside down, and just remember too was go, bottom was stop.
Then the town suddenly flipped it it right side up. Luckily there wasn't an accident, he just had to explain to the officer what happened.
Dough Issues
I'm not color blind but my fiancé is, he struggles with the ties on loafs of bread. The color of the tie will blend in with our counter top and I'll hear him tapping his hand up and down trying to find it so he can close the packaging on the loaf.
He could try using an LED flashlight and shining it flat across the surface. I'm not colorblind, but I would do this when I had a dark countertop that was difficult to find things on.
Dangers
The standard small-town traffic light had 12 light bulbs--one each for red, yellow and green for all four directions. The budget traffic light for very small towns had only one light bulb for each position (top, middle, bottom), shared with all four directions. You can see the problem. I had a colorblind friend who was ticketed for running such a red light in a small town in Georgia. Luckily he wasn't killed.
Oh the simple joys of life. Imagine not being able to take in the majesty of certain moments, like a Christmas tree or a once in a decade colored moon. You get to stand there and watch everyone else partake while you just imagine, in black and white.
the quiet lights...
Standing outside one late October night, watching one of the best displays of the Northern Lights that I've seen. My family is gasping at the shifting display of colors- pink and blue and purple swirled in with the more common green. I look over at our friend, who is much less awe-inspired than us, and remember that he's colorblind. I didn't mention it or make a fuss, but it made me quite sad for him.
Deep Thoughts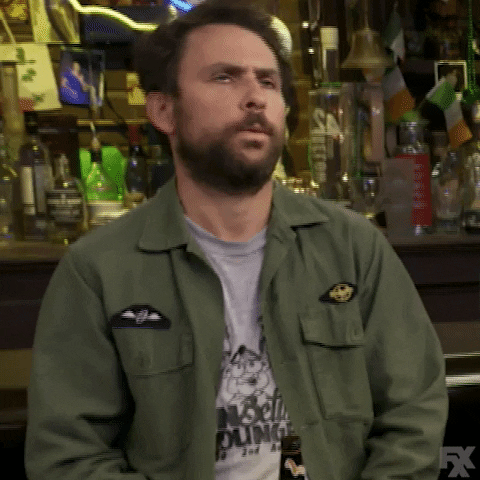 Confused Its Always Sunny GIF by It's Always Sunny in Philadelphia
Giphy
I don't pick up on certain colors of blue/purple, and see them as purple.
My old roommate doesn't pick up on blue/purple and sees them as blue. Lots of drunk arguments which we'd then pull our third roommate over and ask and he'd be like "bruh... that's obviously purple/blue" and we'd lose our minds.
I hear that science is making great strides in possible contacts and glasses that will be able to bring color to the colorblind. Hopefully sometimes in the near future rainbows can be seen by everyone. And if you come across a person who is colorblind, don't make a fuss. You'll never understand how they are seeing or feeling so don't bombard them with questions. Google it.
Want to "know" more? Never miss another big, odd, funny, or heartbreaking moment again. Sign up for the Knowable newsletter here.
Keep reading...
Show less