Democrats and Republicans are as different as day and night (or donkeys and elephants).
They have different views on big issues, from education to foreign affairs. Have you ever seen a political debate in which one candidate declares that they agree with the other? You'd be hard-pressed to!
However, there are certain things that Democrats and Republicans do agree on, from their views on voters to their views on their careers.
Curious about what those things may be, Redditor Reddit807 asked:
"What's something Democrats and Republicans 100% agree on?"
Poor Opinion Of Voters
"Voters are something to be exploited and not individual human beings with rights and needs."
– sans-forme
"That voters are stupid and have short memories"
– dpalmer4444
Not Politics, But Still Agreement
"Warm brownies with cold ice cream is delicious"
– eschuylerhamilton
"Caillou sucks"
– Ivor79
"Pineapple does not belong on pizza"
– UN_Weapons_inspector
"And Betty White RIP"
– Americium_Yttrium
Pick Me...Again!
"They should be re-elected"
– DrChefAstronaut
Two Parties Are Enough
"That they dont want a 3rd party to break up their monopoly."
– Urbanredneck2
"no 3rd party will be allowed the means to compete"
– Pepe_Frogger
Changing Timings
"Eliminating Daylight savings time. Passed the Senate unanimously and awaiting a House vote and Biden signature. It's not much, but we'll take a win where we can."
– AldoRaineClone
"Getting rid of daylight savings time"
– badger7477
"Technically they're eliminating standard time and making daylight savings time permanent"
– icecoaster1319
Equal Enemies
"The other side is evil and wants to ruin the country"
– gentlemancaller2000
"That the other side is wrong."
– Deleted User
​Irresponsibility
"Lying and empty promises are the best policy."
– SqueakinSqueakers
Money, Money, Money
"Both sides love money and doing whatever they can to get more of it from their respective donors (only constituents that matter). Both sides will do anything to keep those spots and keep getting rich as hell off less than 200k/year."
– unknown1310P1
What The Problems Are
"Everyone agrees on 95% of WHAT the problems are."
"The problem is that no one wants to compromise on their solution and/or their solution is so f**ked up that compromise is impossible."
– SpaceBoJangles
Forever And Ever
"Term limits"
– SophisticatedPickle
"Neither side wants term limits for the House and Congress, but I think most Americans want them."
– Yayhoo0978
I guess anyone can find common ground, even if it's not exactly good common ground.
While it is important to know what each party believes and what they agree on, it's equally, if not more important, what you believe. After all, you're the one doing the voting!
Keep reading...
Show less
Mount Rushmore, located in the Black Hills of South Dakota, features the carved heads of four of our most famous presidents. George Washington, Thomas Jefferson, Theodore "Teddy" Roosevelt, and Abraham Lincoln, respectively. Completion of the project finished in 1941 and since then the term, "Mt. Rushmore," can be used in any event to describe the four best people you know. "Who's on your Mt. Rushmore of NBA players?" and the like.
While the construction and occupation of the mountain lives in controversy as the Black Hills are owned by the Lakota people, technically, to this day, a fun game to play would be what honorable non-Presidential American deserves to go on there.
One Reddit user wanted to know who is worth enough to be carved into a mountain when they asked:
"You get to add another American to Mt Rushmore but it can't be a president. Who do you choose?"
It's the internet, after all. Let's get the "Goofy But Worth A Shot" nominees out of the way first. After all, some of these candidates we can't even see.
Wa Ba Doo, Doo, Doo, Doo, Doo
"There is already a non-president on Mt. Rushmore."
"John Cena."
zoqfotpik
"John Cena? Wtf? But I don't see—"
"Dammit. Take my upvote."
User Deleted
Makes Total Sense, Until You Think About It
"How is Nicholas cage not here yet."
deus_vult_34
"He stole the declaration of independence"
King_DeandDe
"He's buried under the mountain in a treasure vault that collapsed in on him when he discovered it. There was a documentary about the incident that came out in 2007."
Hologram22
Why Be Stingy? Put Both Versions Up.

"Weird Al."
OntarioLakeside
"Seconding Weird Al."
"One question: with or without mustache?"
MsDucky42
"With. And the UHF era tight curl."
"It's only right."
Eternaltuesday
Thank You For Being A Friend
"BETTY WHITE"
momogirl200
"Redo it, Mt. Golden Girls"
WhoHayes
The thing about Mt. Rushmore, and it's legacy, is we should be transforming it into something positive to help ease the troubled history it has. Make it a true testament to the American who helped shape us or shaped a generation.
It's A Beautiful Day In The Neighborhood
"Mr Rogers"
PitchforkJoe
"He specifically asked that there not be any statues to honor him. So I doubt he'd appreciate this. It's why I vote Bob Ross instead."
photoguy423
We're So Much More Than War And Death
"Mark Twain. The quintessential American writer."
"We always put up statues of military and politicians across this country. It would be nice to see more of our creative side get honored. Put up Poe on the mountain. Attract goths to the site."
inksmudgedhands
"That's a damn good point."
"I'm an American who emigrated to France a long time ago."
"Just about every city in France has a street named after De Gaulle but also one named after Victor Hugo, the writer. Before the Euro, French franc notes had authors, scientists, painters, composers, etc in addition of course to war heroes and presidents."
"It would be great if we honored them in the US, too."
amerkanische_Frosch
What Do People Outside Of The Country Think?
"Im European and I would put Conan O'Brien on it. He has made me laugh for 20 years. I dont glorify celebrities usually but damm does he deserve it."
Prixm
And then there's these, people who have done beyond anything we could conceive to help advance the moral fabric of America that maybe we should consider carving another entire "Rushmore."
Somewhere else, obviously.
Yay, Vaccines
"Dr. Jonas Salk. Saved us all from polio"
Barefoot_Alvin
"He would represent American science and innovation. I like it."
WellWellWellthennow
"I do love me some Jonas Salk but then you have to get into the whole Sabin vs. Salk thing so I'd favorite Maurice Hilleman instead. 40 vaccines, this guy developed. 40."
"Late edit to add: Sabin and Salk were rivals who both developed excellent polio vaccines I mean. Salk finished first and ran massive trails in the US but Sabin developed the oral vaccine and run massive trials in the Soviet Union. They both were characters who did good science."
gonegonegoneaway211
The Obvious Choice
"MLK"
carlsquidy
"Not sure if you're aware but there's a pretty cool MLK monument in Washington, DC. If you're ever in the area, it's worth checking out."
GenghisTron17
"I came here to write a smart argument, but you came out of the gate with an ACTUAL amazing choice. I'm gonna go crawl back in my troll hole with my tail between my legs."
Tre_Altrix
Never Doubt Her Contributions
"Sacagawea"
bivalve_connoisseur
"This is the most on-theme suggestion so far. The presidents currently in the monument were selected because of their role in preserving the Republic and expanding its territory. Given Sacagawea's role in exploring the Louisiana purchase, I think she belongs."
CrabbyBlueberry
Build Stronger Children And Let Them See This
"I recently heard someone refer to Frederick Douglass as "the Black Founding Father", so I feel like he'd be an appropriate choice."
"(And, yes, we all know he wasn't a contemporary of the Founding Fathers; the point was he's as important to our history and how the country sees itself, and I'd argue that the America that emerged from the Civil War was as different to the one that came before as the America before and after the Revolutionary War.)"
mikevago
It's important to honor people who have done a great service to their people and their community. Just make sure it's on land that you own and are ethically able to use.

Want to "know" more?
Sign up for the Knowable newsletter here.
Never miss another big, odd, funny, or heartbreaking moment again.
Keep reading...
Show less
There are just some hills we plant our feet on and pledge to hold out until death.
We have to put our money and influence where our mouths are.
And sometimes boycotting is the way to go.
If a certain clothing line uses child labor... and you care... as you should... you buy a different line.
I'm looking at you Kathy Lee!
You get the idea.
Let's hear what hills everyone is on.
Redditor SteelTookSteroids wanted to discuss all the things people will not support, no matter what. They asked:
"What's something you're boycotting till the day you die?"
I will not give my patronage to Chick-Fil-A. How you spend your support in LGBTQIA+ issues is important to me.
A Never Clicker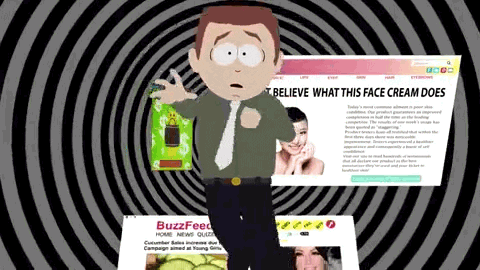 ​Ads on Ads on AdsGiphy
"Clicking on the ads that are at the top of my Google search. I will scroll all the way down to click on the exact same link."
LurkeyMcLurkersen
I have no tolerance...
"Cable TV, I'm not going to pay $120 a month for something and still have it be 1/3 commercials, I spend half as much and have everything I need whenever I want it with no ads."
CoolGuyZone069
"Cable TV is so INFURIATING. I dog sit for my grandparents and their internet can be god awful and I'm stuck watching their cable tv... I want to claw my eyes out everytime. It's legit mostly commercials. I have no tolerance for it anymore."
Frizzycatt
'taking what you can get'
"My wife hasn't been in a Walmart in 20 years. I admire her commitment and they are starting to feel the pressure."
njdevil956
"Same. 'No ethical consumption' etc aside, Walmart is contemptuous of its customers as well as its workers. It's stunning how few people they have running the stores now, and that hurts customers AND workers, as well as the level of actual service. What's the point of having department counters when they're all empty?"
"The quality is nonexistent, getting groceries is an excersise in 'taking what you can get' because they intentionally limit their selection to maximize return on bulk orders (hence, half an aisle of mac and cheese for instance), and the 'here's a pallet, grab it or whatever' method of leaving half-opened shipments of groceries in the aisle has turned the whole place into an uninviting supply depot. Only way I walk back into WalMart is if the zombies rise."
Mr_Shakes
but never again...
"Grubhub, for making me suffer through that cringy ad."
draiman
"For me, Postmates. They didn't bring what we ordered. Then I called them, they said they can't rectify it. Then after a long back and forth whoever was there spoke to their manager, and said fine, they'll do it this once, but never again. So guess who is never again getting my business. I can't just pay for a service and not receive it, obviously."
rstgrpr
Gross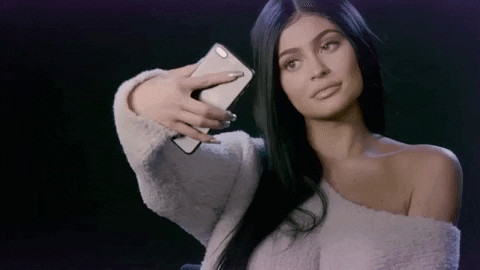 Kylie Jenner Selfie GIF by ADWEEK
Giphy
"Forbes for calling Kylie Jenner a 'self-made' billionaire."
mr-nobody_458623
I am so over the any name with a K at this point. And all because of that family.
Not Them!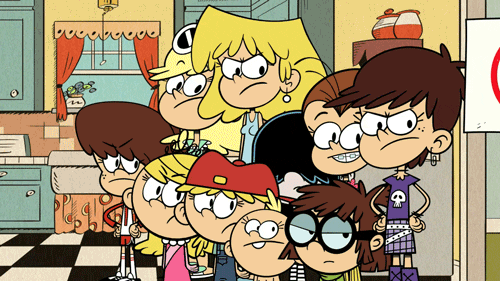 the loud house trash GIF by Nickelodeon
Giphy
"Nestle bottled water. (Also, yes Nestle anything, but they own so much it's hard to avoid, f**k their water program in particular)."
SomethingWithLegs
A slightly more legal pyramid scheme...
"MLM companies. I've had to cut old friends out of my life due to this."
Individual_Lemon_139
"I'm a small business owner and sell at a lot of markets - literally every market is chock full of scentsy/Mary kay/paparazzi/etc. I don't support MLMs as a rule but I also have to befriend the Mary Kay lady and the pampered chef lady because they're the head of the local small business coalition. MLMs aren't small businesses though IMO."
ktheway
In Video
"Microtransactions in video games. Not even once!!"
Napp2dope
"Same. At first it was for principle. I shouldn't pay a bunch of extra money to get to play the game when I already paid for it. Then it became out of a slight fear. Met a few ppl once that said they spent 6-10k a year on those transactions for a free mobile game. They said so casually to that I realized how much of an addiction it can become."
Jac1596
Stay Away
"Heroin."
ChandlerBingChilling
"Right on! Too many friends and classmates I grew up with are gone now because of that sh*t. Just lost another one 2 days ago, man. Breaks my f**king heart."
"They had kids and everything, and now they're without fathers, mothers, or both. It hits even harder when you thought they were getting on the other side of it and you were rooting for them. It's crazy to look back and remember them as kids, and just like that, they're not here anymore. We're all only in our 30s. This isn't ok."
Abject_Presentation8
Back off Ron...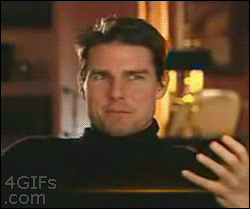 crazy tom cruise GIF
Giphy
"Scientologists."
CDNGooner1
"Yes! I worked for a place that forced me to take L. Ron Hubbard courses! I had to take a whole course on how to control people in a workplace!"
Sammie2Dope
Damn Ed
"Uncle Ed's oil shop. They damaged my car when I was 17 and then tried to tell me I was lying to them and my story changed. It never changed and the ended up sending it to a mechanic to fix their mistake. I've never used them since. I've also told countless people this so who knows how many potential customers they've lost."
Robadamous
Sorry Mark...
"Facebook."
Tanyaschmidt
"I'm on my 6th year of boycotting Facebook. Looking forward to the day I've boycotted longer than I was on it."
zeldasusername
"I'm on year 4. Lord give me strength. Own two businesses and thankfully my employees take care of fb messages. Damn I hate FB. It's full of nothing but happy stories about shitty/toxic relationships and ads and garbage."
dmMatrix
Never Again
"I had one pair of Nike shoes and the back part of the inside by where my heel/ankle is got worn open which happens to most of my shoes but there was this sharp bit of plastic in it that would literally cut my foot and make it bleed. I now will not buy them ever again because of that, sucks because I already was picky with sneakers and now I avoid a while brand."
iimuffinsaur
Over It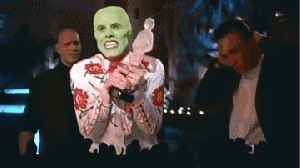 the mask time GIF
Giphy
"Award shows, they're all boring and most of the time are rigged."
Hour-Wheel-2219
When in NC
"This one gas station, when I first moved to NC I would buy beer every few days (I was 21 and lived with fellow young connoisseurs of cheap beer) and they had no problem then this new guy denied me for out of state ID, and he was rude AF about it, told me to put the beer back and told him to do it himself, it's his job. Walked next door and bought my beer. Looking back it's petty but seriously there was no need to be rude."
Psyco_diver
TWO DOORS DOWN
"Old age nursing homes. They left my 89 year old granddad with Parkinsons sitting in a shit filled diaper... for seven hours straight. He yelled out for help and pressed his emergency life buttons twenty times in total. They was no reason the staff wouldn't have heard him, as a large group of them were sitting on their phones just TWO DOORS down from his room at the time. The smell was so bad we had to leave his bedroom windows open for a week, and most of the poop was crusted by that point."
Affectionate-Feed538
Send it Back
"Wayfair. I ordered a poker table from them and after three months all that happened was that it went from one of their warehouses to another of their warehouses. When I canceled the order, they charged me a $250 fee to send it back to the original warehouse."
ostentia
Ticked Off...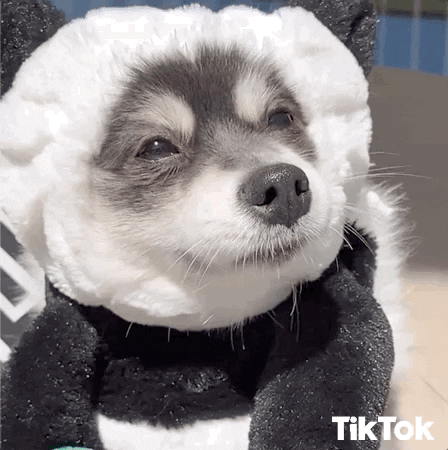 Hungry Lets Eat GIF by TikTok
Giphy
"Tiktok. It's not like I'll completely ignore my friends that show me funny ones, but I refuse to download the app and get sucked into it like so many people have."
brutesquad98
Vandal
"We're renting in an HOA and they sent us a fine because our nine-year-old was 'vandalizing property by throwing large chunks of ice at cars and houses.' There was video. He had thrown a snowball at his friend 20 feet away from property. His friend threw a snowball in the general direction of the parking lot."
"His second 'offense' was 'damaging traffic cones.' Someone kicked one over near the bus stop. I ripped the HOA a new a**hole and our landlord threatened to sue if they ever pull that bulls**t again."
hannahmel
Does Scientology even exist anymore?
Want to "know" more?
Sign up for the Knowable newsletter here.
Never miss another big, odd, funny or heartbreaking moment again.

Keep reading...
Show less
We're more alike than different.
That is the mantra all the peacemakers keep trying to drown us with.
But then everytime we turn on a tv all we see is political an ideological infighting.
Apparently there are a few ideas and points of view we can agree on.
I'm skeptical, but I'd love to hear them.
Redditor YellowB wanted to hear about all the ways that maybe we can actually find common ground in this difficult world. They asked:
"What is something that both Conservatives and Liberals can agree on?"
I would hope the end of the world is a big one. We should all want to avoid that one. Right?
SNL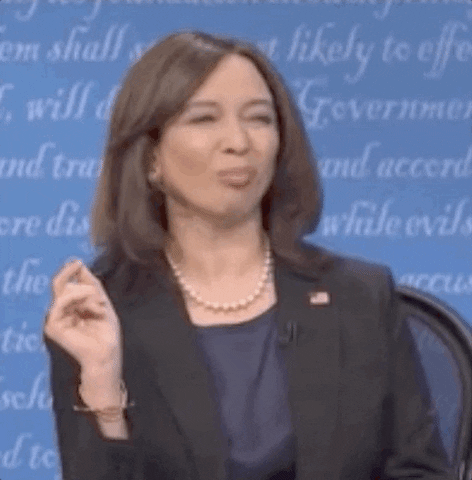 Maya Rudolph Snl GIF by Saturday Night Live
Giphy
"There's an SNL skit about this. Contestants on a game show have to guess whether someone is a Republican by what they believe, and they can't figure it out. Statements like '[social media] is bad' and 'Epstein didn't kill himself.'"
cheesefondue
Chaos...
"That deep down, it feels like we're never really in control of what happens in the world."
Clavicula_Impetus
"That's why I don't like participating in political discussions. A) you're never going to change someone's political views by arguing with them about it and B) it really doesn't matter. The chances of me discussing it actually producing chance might as well be zero."
kazooboy_official
Cheaters
"That congress shouldn't be able to buy, and sell stocks while in office, and should be severely punished for insider trading."
crazyzingers
"A friend of mine works for the lottery and she and immediate family are also banned from ever personally benefitting in any way from lottery winnings. So like if I won the lottery I wouldn't be able to pay off her house or put her kids through college."
blklab16
Stumping
"I volunteered for Obama and was a heavy Bernie Sanders supporter living in Trump country and I have to say, 'liberals and conservatives' can agree on most things when an actual in-depth conversation happens between them. The arguments typically aren't about the issue but differences in perception, ignorance/prejudice, and major differences in beliefs as to how you can accomplish the mutually desired outcome."
ptbus0
Toppings?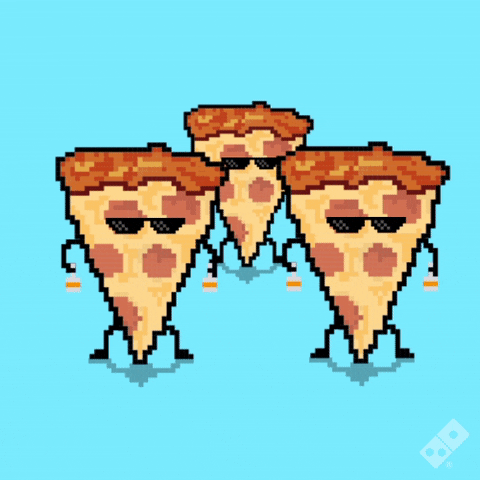 Pizza Pizza Pizza Dancing GIF by Domino's UK and ROI
Giphy
"Pizza. Great equalizer. Rich people love pizza, poor people love pizza, white people love pizza, black people love pizza."
jowens42
Pizza. Pizza and SNL. They bring peace.
Miracles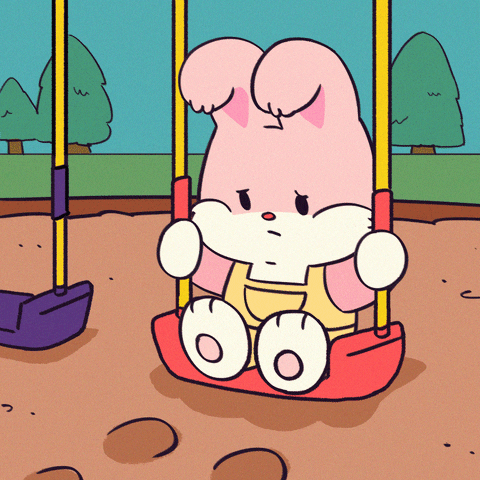 Sad Rabbit GIF by Muffin & Nuts
Giphy
"Cancer sucks."
ianisms10
"You know, I used to think we could agree on eradicating disease, but now I'm not so sure about that."
IAmBadAtInternet
Do they cover invisible jets?
"We don't need an extended warranty for our car."
doctor-mal
"Mess with them. Ask them if that includes modded cars (like a DeLorean with a flux capacitor) custom cars (batmobile), sentient cars (Bumblebee) and if you get a special deal for cars retrofitted with Pym tech since their ability to shrink means they're easily stored safely. Do they cover invisible jets?"
"I love messing with the people who call in. Even better if I can keep it going for a few minutes, slowly escalating the details before they catch on. One set of scammers are catching on - they're starting to hang up when I give them the address for P. Sherman 42 Wallaby Way."
HotCocoaBomb
How High?
"The rent is too damn high."
tenebrous2
"Idk if you're a wealthy property owning person, regardless of political persuasion, you're pretty happy right now. My family member is conservative and talks about raising rents to highest possible because people will pay it. Their boss is a blue-blood liberal who actually does just that. Neither see an issue."
time_wasting_student
Basics...
"My hope is more and more people can agree that the elites use the two party system to magnify our differences, divide us based on class, race, and sex, and keep us distracted and at each other's throats, so that they can continue robbing us blind."
"For example, we're selling billions of dollars of weapons to Saudi Arabia every year which they use for their offensive war in Yemen. Weapons companies and contractors are getting wealthy as f**k, while the common man is squabbling over taking down an old statue or if you need a penis to enter certain restrooms or not."
Omniwing
We need youth...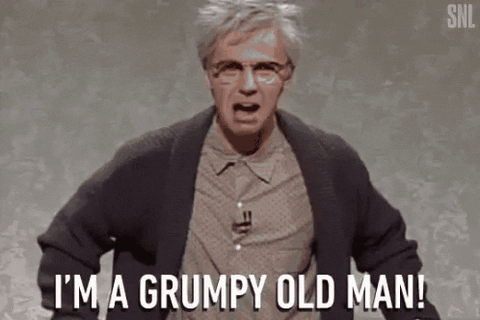 Getting Old Baby Boomers GIF by MOODMAN
Giphy
"That too many people running this damn country are way too f**king old."
"Age does not care what political alignment you are; at some point, you are just too old to be totally in touch with what's going on and to know what's right for everyone. Frightens me to know so many powerful figures here have probably had onset dementia gnawing at their brain for the last 5-10 years."
mtamaranth
Dear God yes! It's time for some retirements. Please. Let's start there.
Want to "know" more?
Sign up for the Knowable newsletter here.

Never miss another big, odd, funny or heartbreaking moment again.
Keep reading...
Show less
We all have ideas of what would make the world a better place.
"If only everyone had unlimited supplies of THIS," you might think. Or, "If only everyone had easy access to THAT," others might suggest.
You could spend hours making up what would make the world better if you could give everyone what they want.
Yet, not often do we think of what would make the world a better place if we got rid of something.
What if, one day, a particular thing was simply gone? Would that make life better?

Reddit user, alpham_11, wanted to know what would make the world a better place if it was gone when they asked:
"If you could remove one thing from the entire world to make it a better place, what would it be?"
Maybe the thing we'd have the power to get rid of is small, minuscule, but its impact would be felt the world over. ​
Protect My Bum
"those toilet paper dispensers that only let you take out one square that is inevitably torn as a result."
Andmoreagain96
"do you mean paper towels or is this some other monstrosity I have yet to encounter"
Mike2220
"You know when you know. You're one lucky person to have never encountered it."
InfamouslyishFamous
Poor Horses
"Horseflies"
LucifugeRofocaleX
"Frick those things, I thought I'd been stabbed by a needle once when I got bit by a very large horse fly on the back of the neck. Everybody thought I'd just lost my sh-t when I was freaking out and squealing atop my horse. I can only imagine what horses feel all the time"
montananhooman
Are We Ever Going To Be Rid Of It?
"Facebook"
djmonsta
"It occurred to me a while back, eventually somebody would've invented it, just named it differently."
Cable3805
"It occurred to me a while back, eventually somebody would've invented it, just named it differently."
Slithy-Toves
Perhaps everyone can see its influence spreading already. After all, no one likes to be lied to, but we do it all the time.
Not Everyone Can Be Leslie Knope
"Corrupt politicians"
DieLawnUwU
"You can just call them 'politicians.'"
Star_x_Child
"Wouldn't it be crazy if public servents actually served the public?"
rastashem
Protect Yours And Loved Ones Necks, But Don't Overdo It
"Greed"
chillmagic420
"Was gonna say this. So many of the problems humanity has caused for itself and the Earth are born from greed"
spaloof
"I dunno, definitely has some extreme cases. But I would argue greed has evolutionary roots. It's almost a survival mechanism. It definitely played a part in getting us where we are. But that being said, I think if we could now just remove the idea of greed from current society, would it have a positive impact, is a really interesting question."
Slithy-Toves
We Don't Need To Know Everyone's Thoughts On Every Situation
"24 hour news cycle."
urbexcemetery
"What happened to only reading newspapers after breakfast?"
Very-berryx
"News shouldn't be a profit center in general. If the aim is to make a profit then content will be selected based on audience preferences. Turns out, people like programming that entertains them and confirms their worldview - which makes for pretty sh-t "news"."
silenttd
Opinions Are NOT News
"Infotainment "news" networks. I want a quick, easy, unbiased way to know what's going on in the world. I don't need your damn opinion on the matter."
bradpliers
"I agree, the news has never been the same since they came out with 24hr news channels. It's all about ratings."
"The newscaster's or network's opinion should not be what they call "'news'"
"How are you supposed to be able to come up with your own opinions or stances on whats going on if all you hear is someone else's opinion and bias one way or the other"
nemesis-of-HEman
And then there's situations like these, where a little more of a delicate touch is needed to make sure the world is handled carefully after these things are gone. We want people to be happy, after all.
A Clear Mind
"Mental illness"
Emergency-View-1258
"God maybe even more considering how much of human suffering is caused by people with mental illness who inflict suffering on others"
"Like you just know dictators are sociopaths, and mass shooters would largely be eliminated"
Peppinito
No Place On This Planet For Them
"Child abusers"
Spoonloops
"Children will one day run the world. It'd be amazing to see a generation of people who were all properly loved and cared for in childhood"
LeeannC_137
"I luckily got out of an abusive household but I had many friend in my old hood not get out... it's f-cking tragic to see yourself grow and do well while your childhood friends circle the drain. It's a terrifying reminder of what could have happened to me. I would give my life if it meant no more kids got the childhood I had and worse."
kitkatattacc04
"Bad/abusive/toxic parent and child relationship. There's too many children who are starving, hurting, alone, confused, belittled, abused, molested, and mentally destroyed at the hands of their parents. I would remove all of that to make sure every child has a chance to grow up in a healthier household and given a better chance to thrive."
kaitlinhathaw
Shouldn't Be Happening
"Addiction"
duckdancerr
"Yeah. This is it's own kind of cancer. And it affects so many more people than just the person with the addiction."
"My brother is an addict and my brother-in-law's brother died a few years ago of liver disease caused by alcoholism. He was in his 40's and died a slow, painful death in a hospice surrounded by people much older than he was."
"That sh-t shouldn't be happening."
AjaxTheWanderer
It's fun to imagine.
It's tough to actually do the work. Maybe it's time to do something tough, today.

Want to "know" more?
Sign up for the Knowable newsletter here.
Never miss another big, odd, funny, or heartbreaking moment again.
Keep reading...
Show less