I love pizza! Who doesn't? I mean, I wouldn't be able to trust a person who doesn't like pizza. That seems like an enemy of the state. And I love many, many ingredients that are tossed on top of pizza. I will duel to the death if I must, but I defend.... PINEAPPLE, on pizza. Yes I said it. But I judge anyone ok with anchovies. They are the work of the devil. Let's discuss what is decent for a pizza.
Redditor u/dawnsic wanted to discuss blasphemy and pizza by asking:
What's the worst pizza topping EVER?
Any meat is a definite plus. Any vegetable needs discussion. Any fruit... we need a town hall. Not everything belongs on pizza. Let's see some ideas...
Lute Who?
"Lutefisk"
"Dried cod that has been treated with lye to preserve it. It's a Christmas tradition among some Norwegian American immigrants in places like ND and MN. Once soaked, rinsed, and baked in butter it takes on a gelatinous texture. I can choke it down when prepared well but it's not good."
Too Much Red
"I've mentioned this before, but I once had the displeasure of eating a pizza where they apparently decided to use ketchup instead of the usual marinara sauce. Worst pizza I have ever eaten in my life. Please never do this, people. Just because they are both red doesn't mean you can substitute one for the other!"
- Gurasola
The Sog...
"Worked at a pizza restaurant. A customer used to come in every Friday and bring us, sealed from the factory so we could use it behind the counter, baked tofu. Now, I've had baked tofu but this stuff was different. It was verging on silken. We would put it on there for her... with no cheese... and only a little sauce... and it would make the pizza into a soggy mess. She came back every week for one. Tipped us 5 bucks every time. It didn't even resemble pizza anymore. And it stunk when we cooked it... like feet."
Oy No!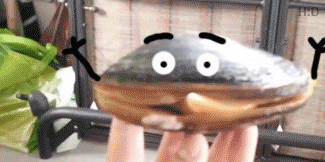 man oyster GIF
Giphy
"At a company lunch, one jacka** insisted on an oyster pizza. No one ate it."
I'm Dead
"Once found a cockroach baked into the cheese... So yeah, cockroach."
"Okay... now this is scary. Imagine it's baked in there but certain toppings are stopping you from seeing it and then you take a bite."
- ZooWap
Ok. I'm ok with a few things there and a few things I'm a big "NO" on! Oysters? Are you kidding? And roaches are everywhere, so be aware.
Horror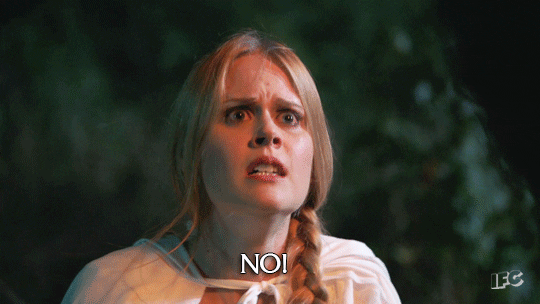 Janet Varney No GIF by IFC
Giphy
"Finally, I can pour my heart out. In Taiwan there are two types of pizza's with horrifying toppings. One has rooster balls as a topping, the other one has cilantro, century egg and pig blood cake as toppings."
Durian
"In Shenzhen they had a Durian pizza place. I couldn't bring myself to try it though."
"Edit: found someone that was braver than I was. This is a different shop, but it looks about the same."
"I've had it. The first bite or two with durian on it is ok. Then you go in for another and it's like, "I can't do anymore of this". And pull all the remaining durian off. The flavor is still there, but at least there's no giant chunks. And then you have durian burps for the next 6 hours."
- tnp636
In Korea...
"Whatever they're doing to pizza in Korea. Mayonnaise and cinnamon apple with chocolate syrup and one still beating heart of an artichoke or whatever. I dunno, they get weird with it over there. The impression I got was that in America we see pizza as a simple fast food and in Korea they see it as some kind of delicacy."
"Edit: ok in hindsight, artichoke heart isn't that uncommon. But it just sounded funny in the moment."
WHAT?!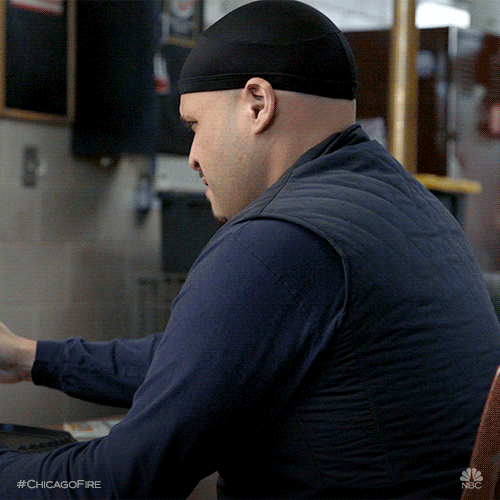 Excuse Me Reaction GIF by One Chicago
Giphy
"Peppermint."
"They make mint jelly. Get some of that, put it on a pizza, and try to eat it. You won't make it past bite 5."
Food has gotten so complicated. Why can't we just be simple? Don't overthink the menu. It can quickly get out of hand.
Want to "know" more? Never miss another big, odd, funny, or heartbreaking moment again. Sign up for the Knowable newsletter here.

Keep reading...
Show less
I don't know anyone who doesn't enjoy a slice of pizza every now and then.
It's the perfect customizable meal that can be enjoyed by a wide-range of palates.
But one of the most controversial pies that people seem to have a beef with has got to be Hawaiian pizza.
Some just crave the sweet with the savory that the combination of pineapple and ham provides, while others passionately believe pineapple has no business being a topping.
Others seem to have issues over its classification of what exactly makes Hawaiian pizza, Hawaiian.
Keep reading...
Show less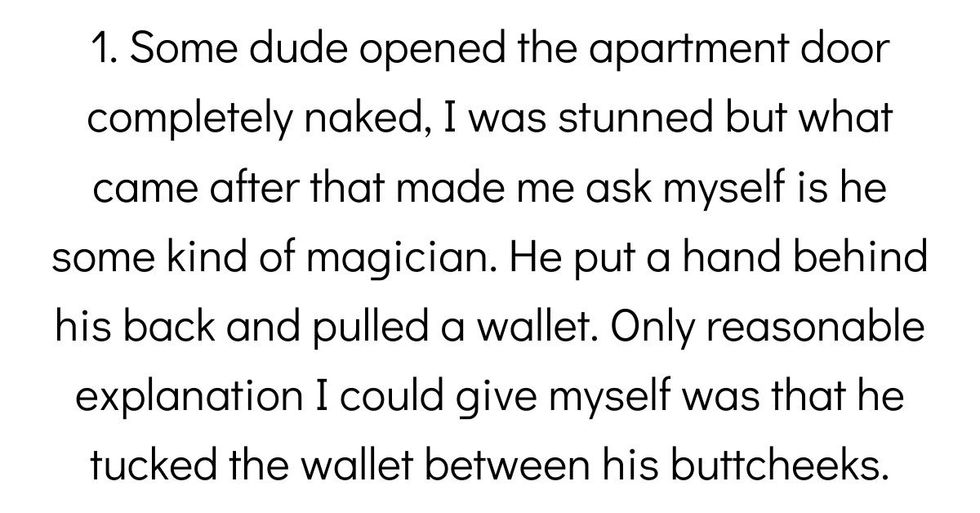 Food delivery people are the true MVPs. Through rain or shine, they're always there to make sure that your food gets to you quickly. At the same time, not every delivery goes perfectly. Here are some of the weirdest things pizza delivery guys have seen while working.
u/messydavidd asked: Pizza guys of reddit, what's the strangest thing you've seen when delivering pizzas?
Keep reading...
Show less
Every job has its foibles, but customer service work has arguably the most pitfalls of them all.
Dealing directly with other human beings—all their emotions and hang-ups and expectations and entitlements—is pretty much a one-way ticket to misunderstandings.
But when you add in the fact that the customer service employee is also human and also full of all the extremely dumb stuff humans are full of? Well that lethal combination is a recipe for disaster.
This is one of those stories.
The TIFU (Today I Fu**ed Up) subReddit recently lit up with a pizza delivery guy's harrowing story, titled "TIFU by continuously making a customer angry when delivering them pizza." On its face, it seems like just another tale of a customer being that wonderful combo of unlikable and weird.
We've all encountered that guy. But the story quickly takes a hard left into "Oh...no..."
Redditor Kyle__'s story starts off pretty standard. He shows up with some pizzas, knocks on the door of a very loud party and gets a less than enthusiastic greeting when the door opens:
"This massive dude with hair down to his a** answers and yells at me for knocking too loud. I apologized, and went on my way."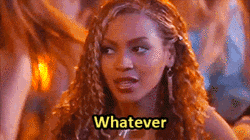 Giphy
Fairly typical "oh I'm SO sorry for DOING MY JOB" customer service stuff, right?
Sure, until the following weekend, when he delivers pizzas to another unit in the same building.

"This tall bald dude answers. I ask him if he knows the guy upstairs, and told him the a**hole upstairs yelled at me for knocking too loud. He looks at me puzzled, and says 'I know, that was me, I bought this 4 plex'. The dude shaved his head. From hair to his a**, to bald."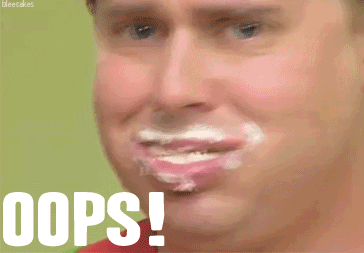 Giphy
Yikes.
Our Pizza Dude, after he "instantly died inside" apologized and went on his way, no harm no foul.
Until the next weekend, when he really upped the ante by, well, destroying the dude's property.

"...the loop on my pizza bag got hooked on his mail box that was hung on the fence. It ripped the mail box clear off the fence, and flung it down the stairs."
Can't get worse than this, though, right?
Don't worry, it does.
"It actually bounced off his door when it landed. He opened the door to see me looking like a deer in headlights, frantically pointing at his mailbox (which was bent and twisted now) and trying to explain that I really didn't mean to do it."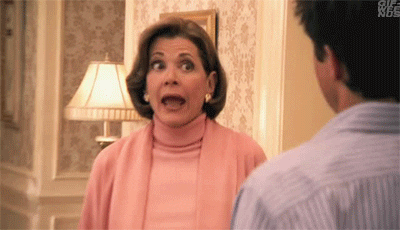 Giphy
And if you can believe it, this guy ended up delivering to this customer again—though thankfully this time there was a happy ending.

"After he paid I nervously said 'Hey, I didn't even insult you or wreck your property this time'. He laughed, said 'good job' and handed me a $5 tip."
Aww!
And now they're best friends.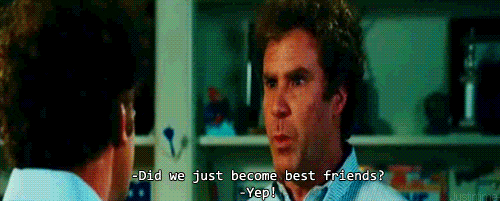 Giphy
Just kidding, they actually never crossed paths again, which is probably for the best.
Naturally, Kyle__'s fellow Redditors had plenty to say about this weird tale.

"'I know, that was me' LOL, dying" --u/GrauGeist8888
"Finally a good Tifu, I thought for sure you were gonna end up having sex somehow." --u/Hasnath_249

"Reminds me of the Pizza Delivery Guy from Home Alone who kept running over their damn statue." --u/ChefChopNSlice
And several gave him props for making the best of a sticky situation.
"You didn't FU imo. The man even laughed at your joke and tipped you.I see it as a win considering you destroyed his mailbox and called him an a**hole." --u/Fuhgly
"I dunno, sounds like you handled it well." --u/LostestGoat
Though not exactly everyone was on the pizza guy's side.
"...Don't call customers a**holes to their neighbors (or to anyone really). They might be friends (or the same person in this insane story)." --u/phunkydroid
"Like massive respect to this dude for not punching you" --u/RetardedGaming

And several folks had some wild pizza-related stories of their own to share.
"Oh man, delivering pizzas was generally fun! I was offered a St. Bernard puppy, bags of marijuana, and coke as tips (which I did not take). Only sad I couldn't take the puppy...." --u/Elle3786
"I delivered pizzas in college and I guess I knocked too loud over their music. The guy swung the door opened and yelled at me for 'knocking on the door like I was the cops'"--u/SatireDiva74
"Late to the party here but I was once a pizza driver too. One time I unknowingly delivered a pizza with a slice missing. Turns out one of the guys in back had made a pizza for himself and someone else mistakenly put the ticket on that box."
"The look on the woman's face when I had to re-deliver her pizza was one of pure disgust. She probably really thought I had eaten a slice of their pizza, and likely wasn't sure I didn't tamper with this new one. That was almost 15 years ago and I still think about it sometimes at night and get uncomfortable." --u/RickGrimesLol
Anyway, if there's a moral here, it's this: If you put your foot in your mouth, at least don't up the ante by damaging someone's property.
Customer Service 101, folks.
Keep reading...
Show less
Let's get something clear. Pizza is important.
The only thing second to importance in pizza is the toppings that go on said pizza. And this is where most people tend to fundamentally disagree.
Keep reading...
Show less