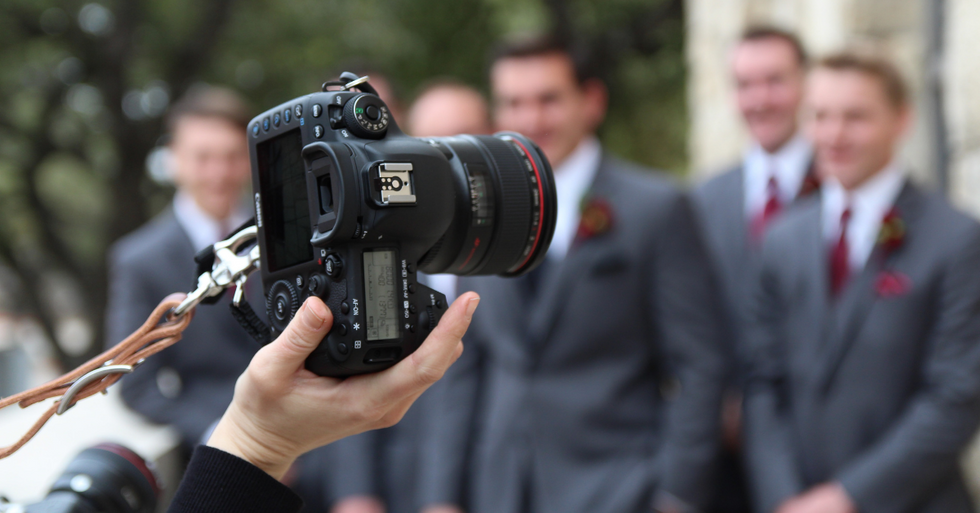 It's startling how worried about appearances some people can be. What's worse is, we may not know how important appearances are to a person until an important event comes up, like a wedding, pointed out the "Am I the A**hole?" (AITA) subReddit. Redditor Throwaway5737657 was shocked when her fiancé began talking about their future wedding photos, […]
More
The internet can entertain itself with one single picture for literal days with no problem.
Though Jack Black certainly didn't help matters when he posted a complete trip of a photo on his personal Instagram.
The photo shows Jack with Guinness Beer foam in his beard, with an out of focus and swirly background.
Immediately, Reddit pounced:
And suddenly the image of Black was showing up in old movies: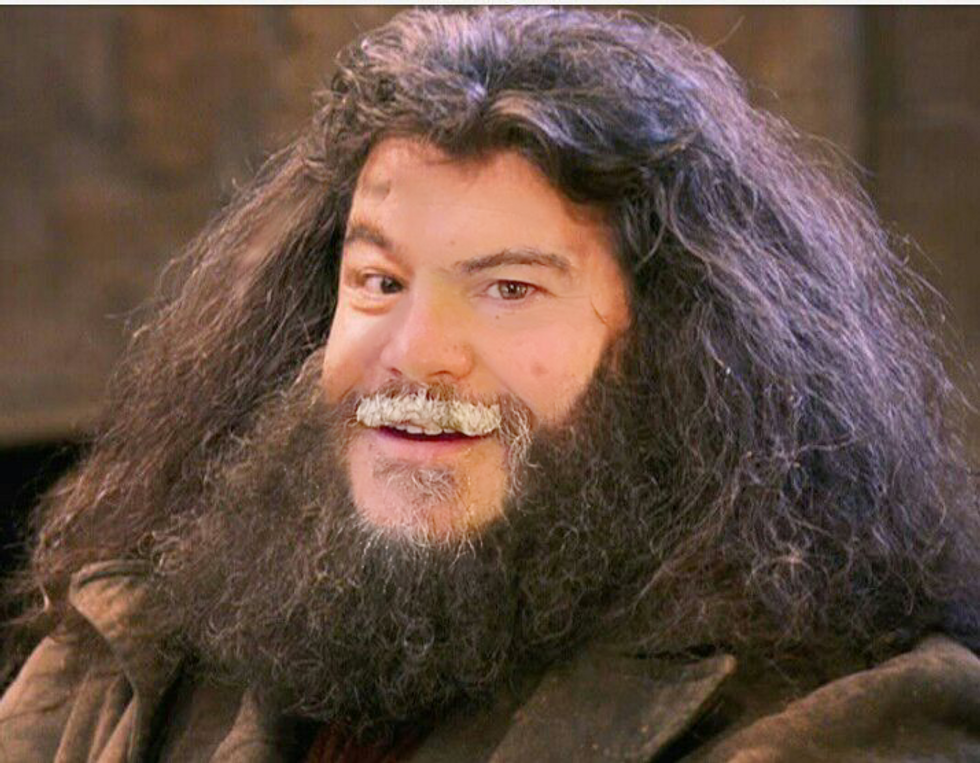 SideDaGrove/imgur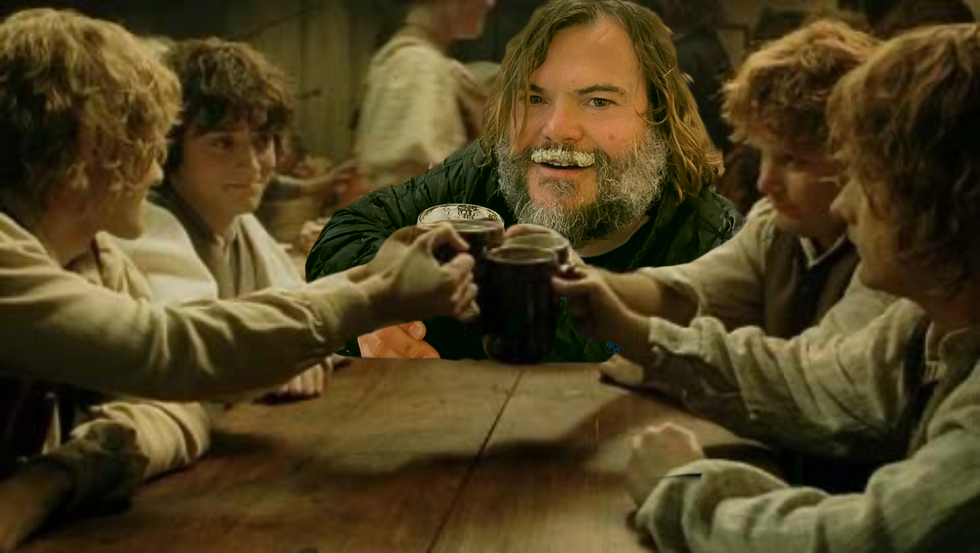 SideDaGrove/imgur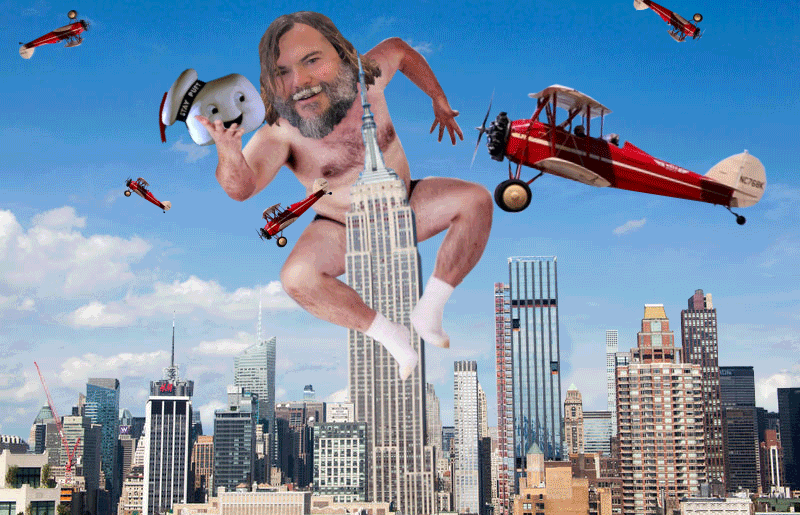 i.redd.it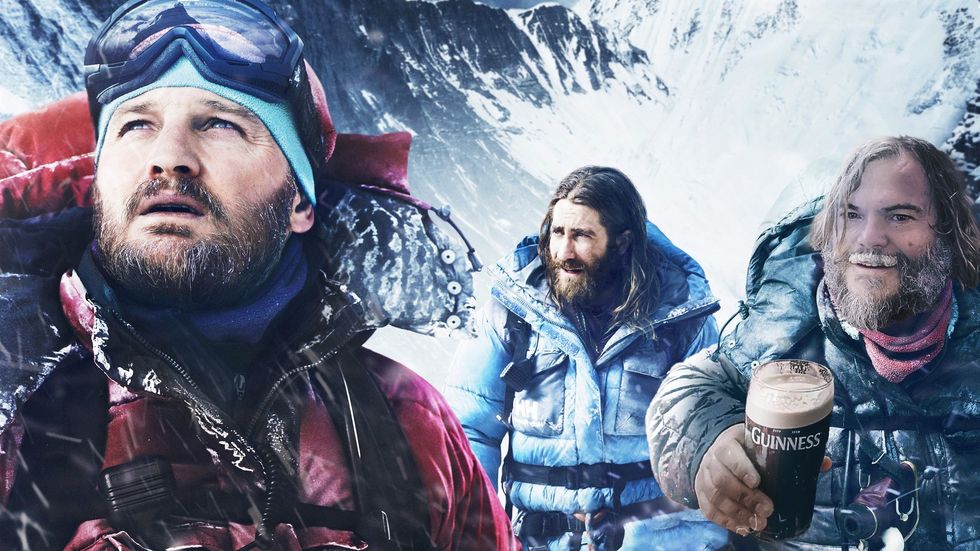 Yartels/Reddit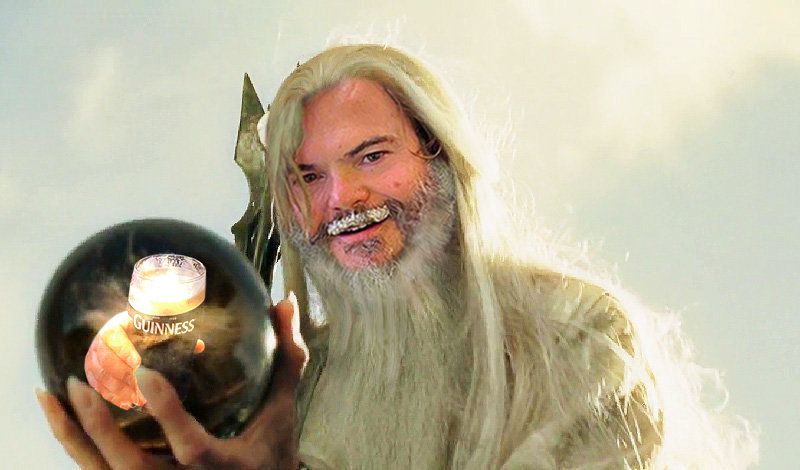 Mondmatros/Reddit
As various unrelated creatures: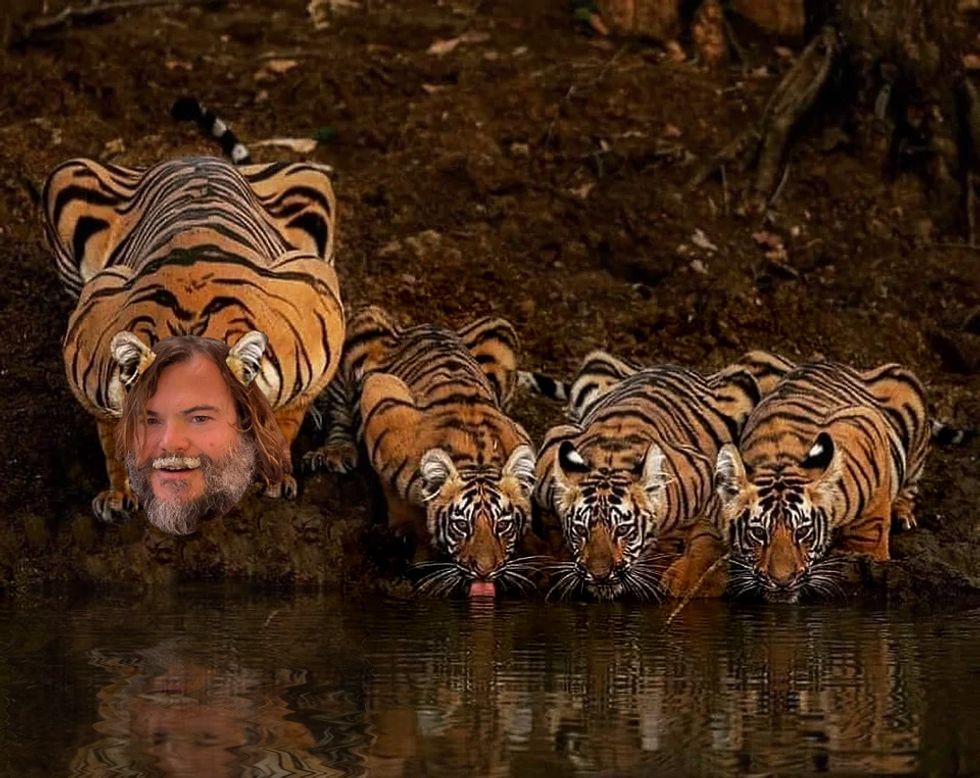 SideDaGrove/imgur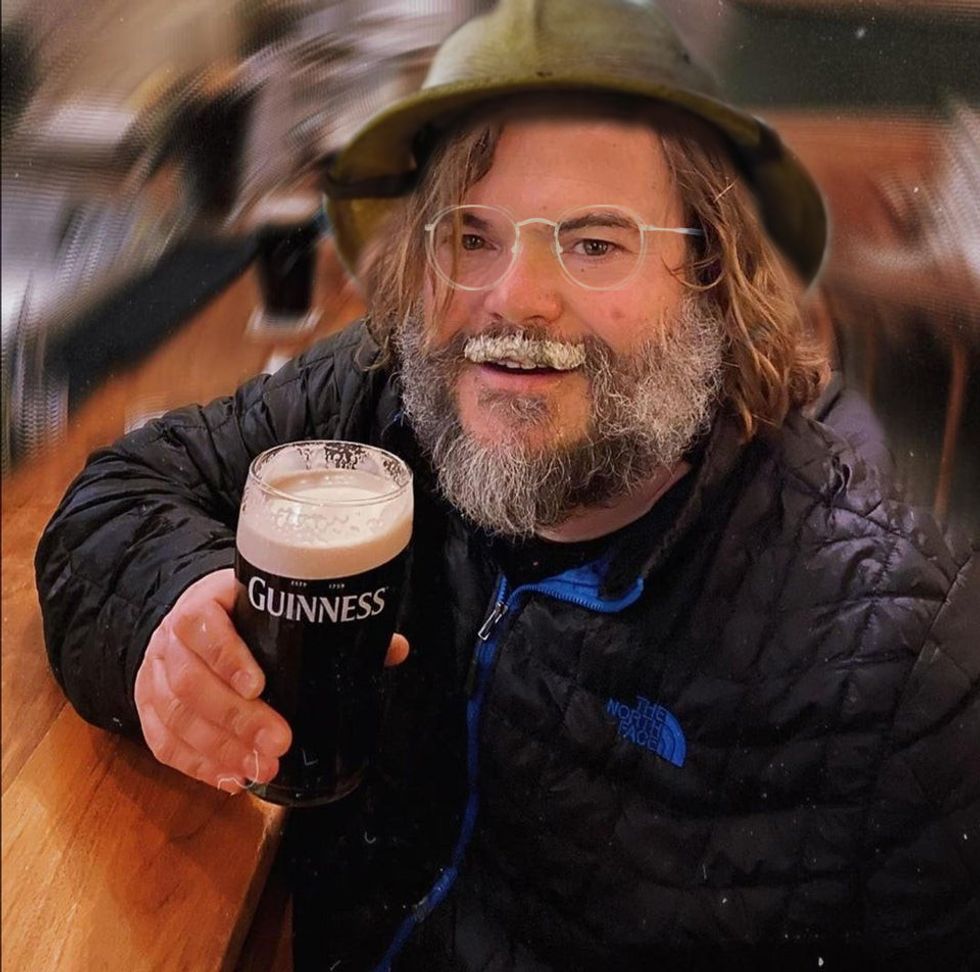 SideDaGrove/imgur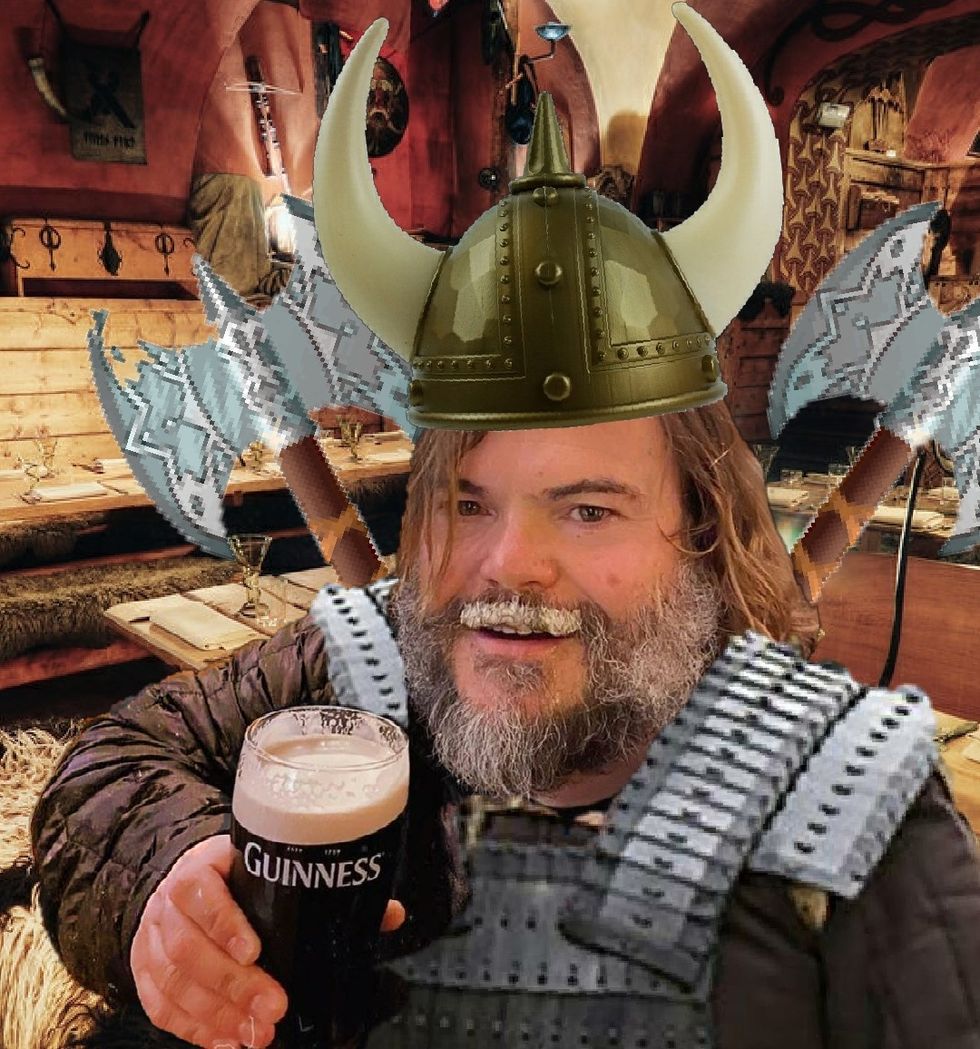 OrFeAsGr /Imgur
As other memes: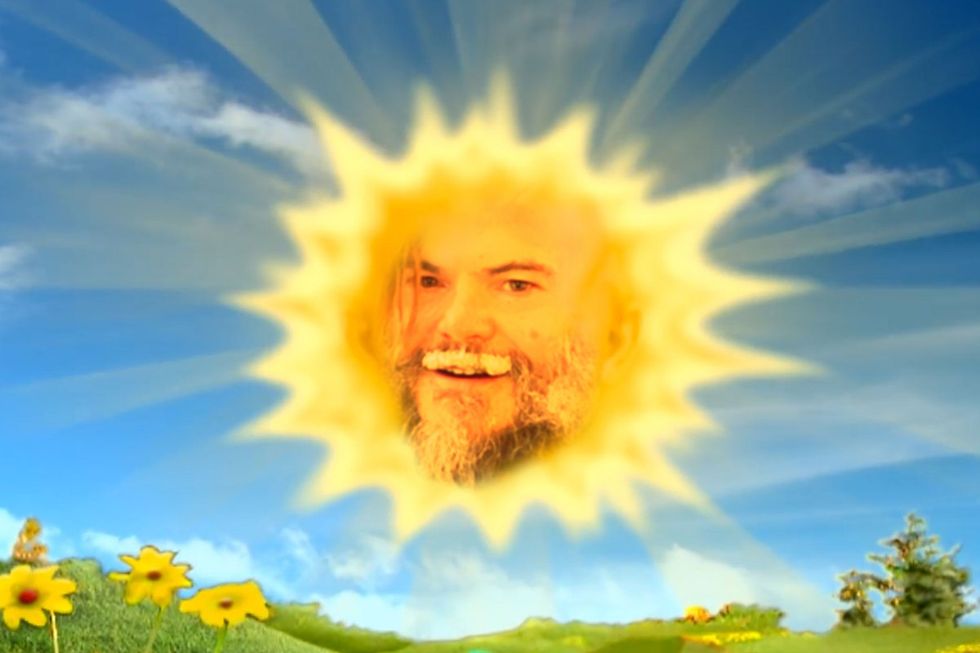 imgur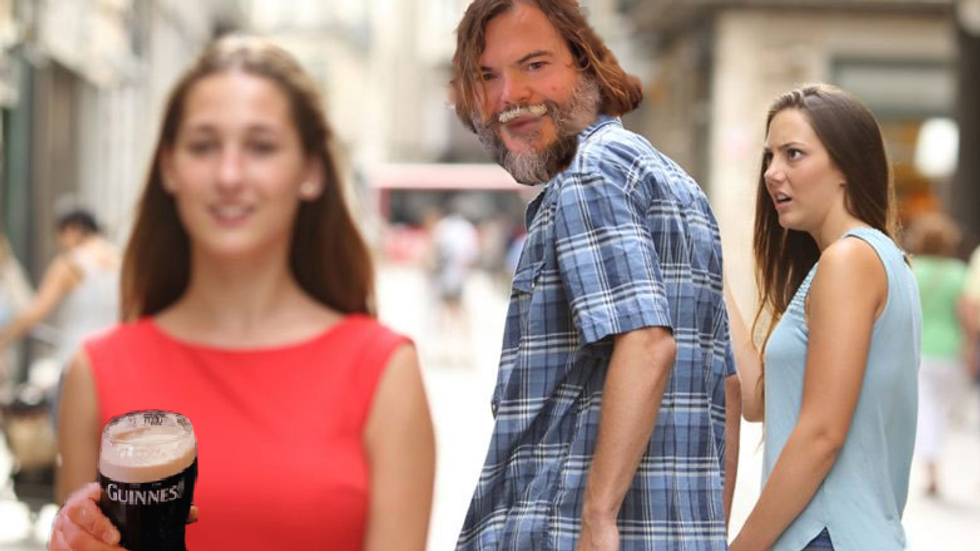 imgur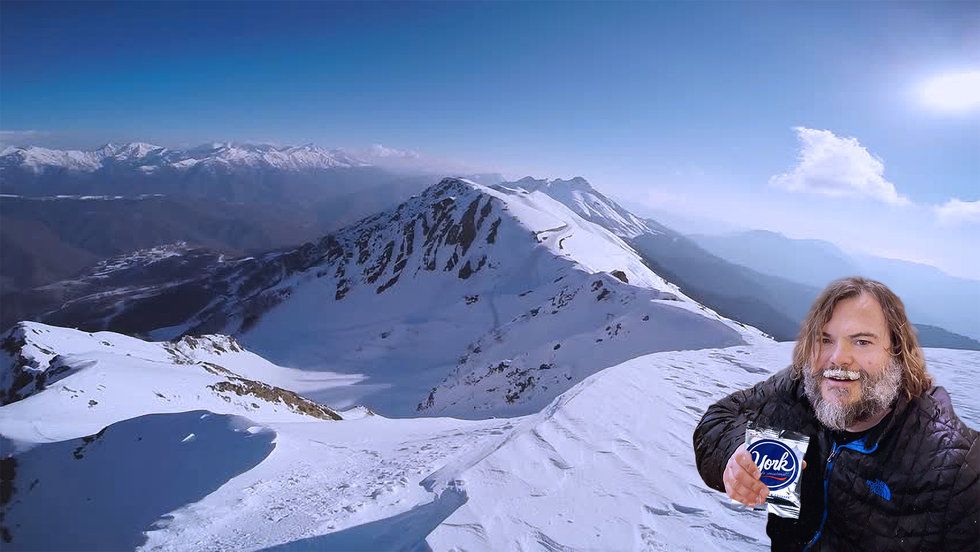 bushidobudo/Reddit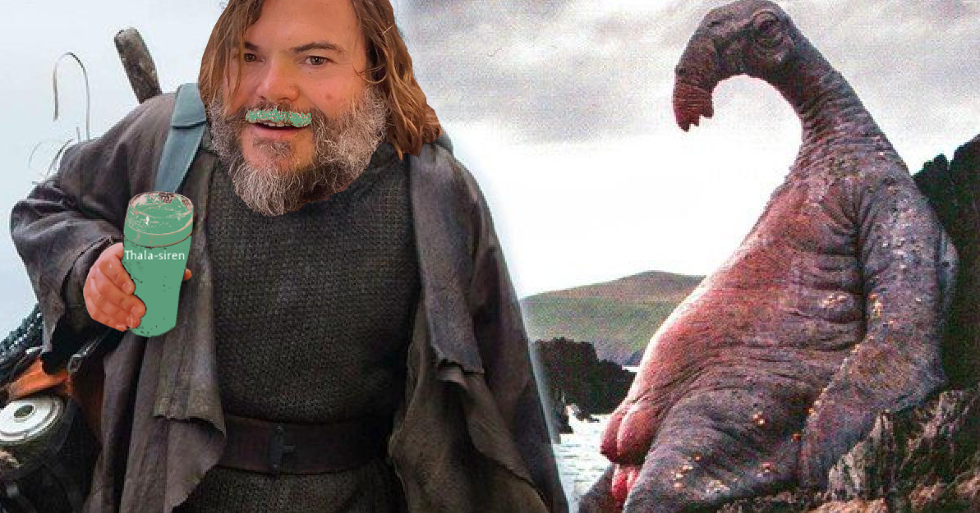 Demonyx12/Reddit
The battle rages is still raging on Reddit, and includes a Got Milk? ad, Bruce Bogtrotter from Matilda, and Jack in the opening of Looney Tunes.
Creativity knows no bounds.
Keep reading...
Show less
Personal story time, folks!
As a child, my cousins and I would have speed-Waldo tournaments using the "Where's Waldo? series of books.
The winner would get a cold delicious can of Welch's grape soda. There were eight of us and I only ever won once, but let me tell you there was nothing more satisfying than finding that stripe-wearing sneak.
TikTok prankster @BlakeMessik is set to make sure at least one person is denied that satisfaction. We don't know what his beef with Waldo is, but it clearly exists.
Blake went to some serious lengths to pull a prank that's going to give someone, likely a child, a major frustration headache.
Blake's victim, probably.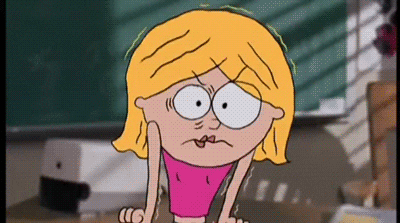 Giphy
So what did he do?
Blake bought a copy of The Great Waldo Search, took it home, digitally removed Waldo from every image in the book and then returned it to the shelf of the book store for some unwitting person to purchase.

He posted a short TikTok about the prank...
Lad learns Photoshop to edit a Where's Wally book... 😂 Credit- https://t.co/MSLGCYhJZW To use this video, Please… https://t.co/CS1biIVaah

— TheCONTENTbible (@TheCONTENTbible) 1581693061.0
We're not fans of putting the book back on the shelf.
That copy of The Great Waldo Search is likely going to end up in the hands of a child who is going to end up confused and frustrated thinking they're dumb for not finding Waldo anywhere. That child isn't going to know this is part of some internet prank done for likes.

Having said that, we'll admit that on some level this is downright genius. Evil genius.
If we had Blake's level of patience and skill, we would 100% do something like this and give the book to a friend...or enemy...or frenemy.
That video is only about 30 seconds long, which is common for TikToks, but we really want you all to think about just how much time and effort this must have taken. Blake had to purchase the book, take it home and find Waldo in every image.
That could have taken days in and of itself.
Once he found each Waldo, he had to then scan each image into his computer. Then he had to use Photoshop to digitally remove Waldo from each image.
If you've never done digital image manipulation you may not understand how time consuming that step is. You can't just delete Waldo, you have to then create patches for where he was standing.
Was Waldo in the corn? Well you're going to have to create more corn and match it seamlessly.
Once Blake was done removing and re-creating, he printed the pages out and glued them into the book. Again, you may not realize the time this would have taken.
This isn't a simple glue stick job. This required matching edges and texture of the book pages.
Blake is serious about this.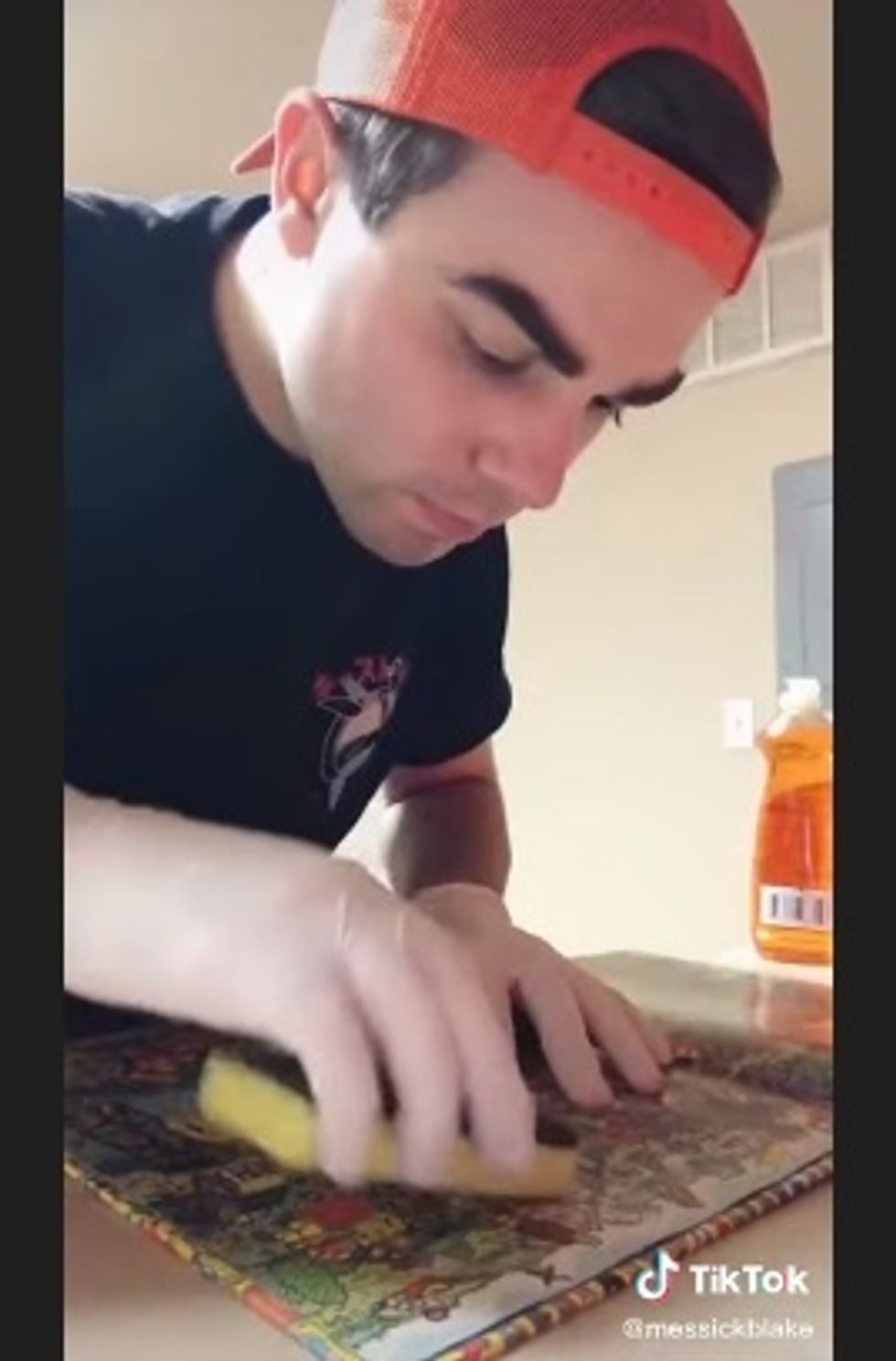 BlakeMessick / TikTok
It seems funny haha in a thirty second clip, but the more you think about it the more you begin to suspect Blake has quite the interesting backstory. You can kind of imagine him hunched in front of his computer screen in the dark cackling as he furiously deletes Waldos, his eyes shimmering in the reflected screenlight while he matches corn.

This is some seriously next-level evil mastermind stuff. This is the sort of thing you do for fun if you happen to live on a volcanic island shaped like a skull. This is like "Ooh, I just thought of the perfect Christmas gift for my henchmen" kind of evil.
Blake...who hurt you, Blake?
Keep reading...
Show less
Terry Crews is campaigning hard for the role of King Triton in the upcoming live action re-imagining of Disney's animated classic, The Little Mermaid.
The announcement of Rob Marshall's film rippled across social media for its racially controversial casting of 19-year-old black actress, Halle Bailey (not to be confused with Halle Berry) as Ariel, and American rapper Lizzo suggested replacing the rumored casting of Melissa McCarthy with herself as Ursula, the sea witch.
Now, the Brooklyn Nine-Nine actor and former NFL player is testing the waters with his own contribution to all the Little Mermaid hubbub.
His wittiness and secret longing to be a part of your world is making quite a splash on the internet.

Crews, 50, posted an artist rendering of himself as the ruler of the sea and father to the mermaid who falls in love with a human.
He tasked followers to help manifest his dream role by tweeting:
"IF YALL RETWEET IT ENOUGH MAYBE IT'LL HAPPEN!"
The artist behind the dramatic rendering of Crews rocking his crown and mighty six-pack is Australian digital artist BossLogic, whose real name is Kode.

Fans are all on board for Crews to rule the seven seas. His tweet already received well over 15,500 likes as of this writing.
Thanks to BossLogic, casting directors should have no problem imagining how the actor's portrayal would captivate audiences.
If the artist's rendition doesn't do it on its own merit, maybe this will.
We can see it now.
The enthusiasm is real and fans are crossing their fingers.

One user suggested this as incentive.
The exposure spawned opportunities for the actor to bring other cartoon personalities to life.
Last Saturday, before upping his game, Crews dipped his foot in the water to prove he is worthy as "Ariel's Dad" by posting a more modest approach with a Photoshopped image of himself in front of King Triton's castle.

He later added in a followup tweet:

"Good thing I skip leg day because mermen don't have legs!"

While Team Crews is bubbling, others campaigned for Idris Elba in the role.

And BossLogic updated his portfolio with this latest entry.
So far, casting announcements confirm Halle Bailey – one half of the R&B duo CHLOE X HALLE – will star as Ariel; Crazy Rich Asians star Awkwafina will voice the gender-swapped seagull, Scuttle; and Room child actor Jacob Tremblay will lend his voice as Ariel's loyal companion, Flounder.
Rumored casting includes Melissa McCarthy voicing Ursula. Disney has yet to announce casting for King Triton or Prince Eric.

The original voice actress for Ariel from the 1989 film, Jodi Benson, offered her voice of reason to quell the backsplash over casting for Halle Bailey in the titular role.
Her wisdom could also apply towards whomever gets cast as King Triton.
"I think that the spirit of a character is what really matters. What you bring to the table in a character as far as their heart and their spirit is what really counts."
Disney did not announce an official release date but production is rumored to begin around April 2020.

Who will ultimately claim the sea crown? We'll just have to go with the flow.

Crews cut his teeth playing a dad on the comedy Everybody Hates Chris, available as a complete series here.
Keep reading...
Show less
Ever see an image and know there's something not quite right with it, but you can't figure out exactly what is wrong?
Twitter user Spotty Len, from Toulouse, France encountered an image like that on a British chip house menu.
But eventually they figured it out and shared the image online to share the photoshop fail.
Whoever created the side of peas on the menu item had some issues.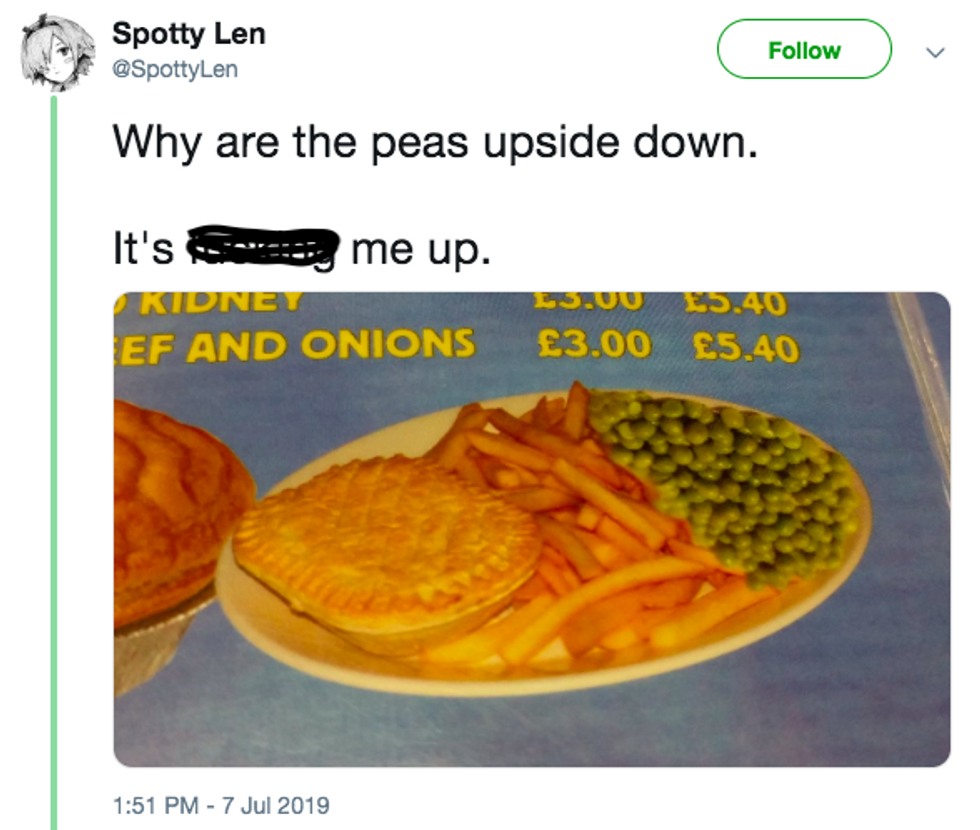 @SpottyLen/Twitter
Let's take a closer look.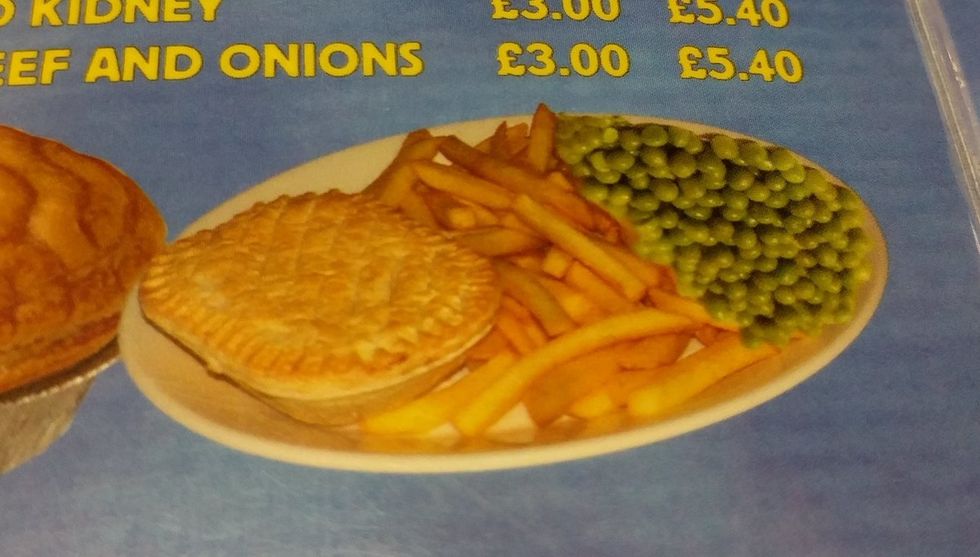 @SpottyLen/Twitter
@Polly_Philllips @SpottyLen *the pealice*

— fortyninercayk (@fortyninercayk) 1562535983.0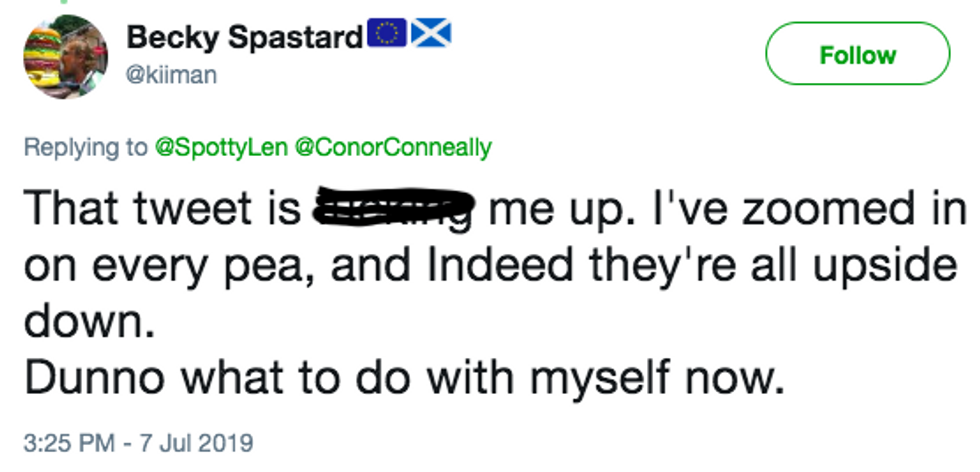 @kiiman/Twitter
@BitcheyLyonel @SpottyLen I'll have a side of pointillism, please.

— Heather Vlahovich (@Heather Vlahovich) 1562563532.0
@SerraBombshell @BitcheyLyonel @SpottyLen I'm skipping dinner all together and going straight for the cubism.

— Seravorn (@Seravorn) 1562613506.0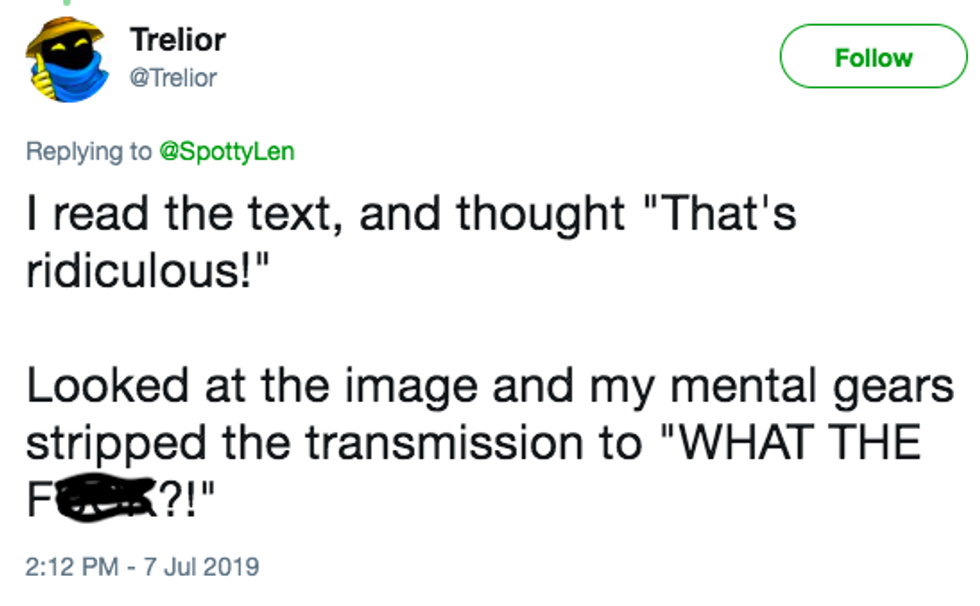 @Trelior/Twitter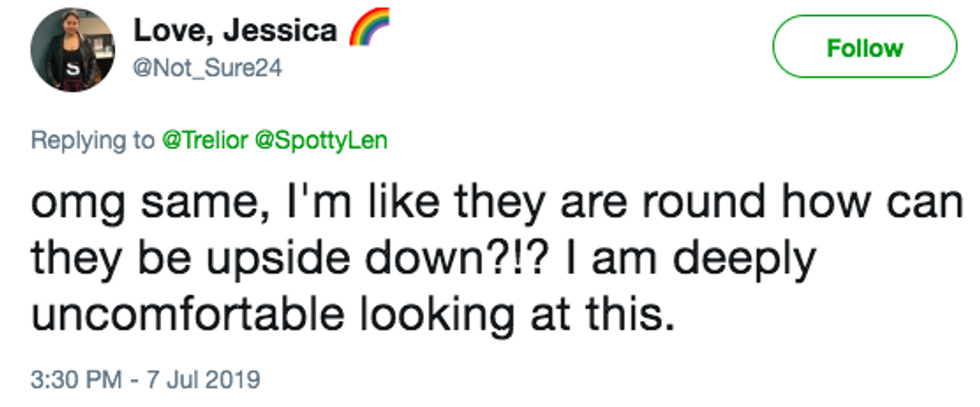 @Not_Sure24/Twitter
People who only saw the caption were skeptical however.

Peas are round. How could they possibly upside down?
But then...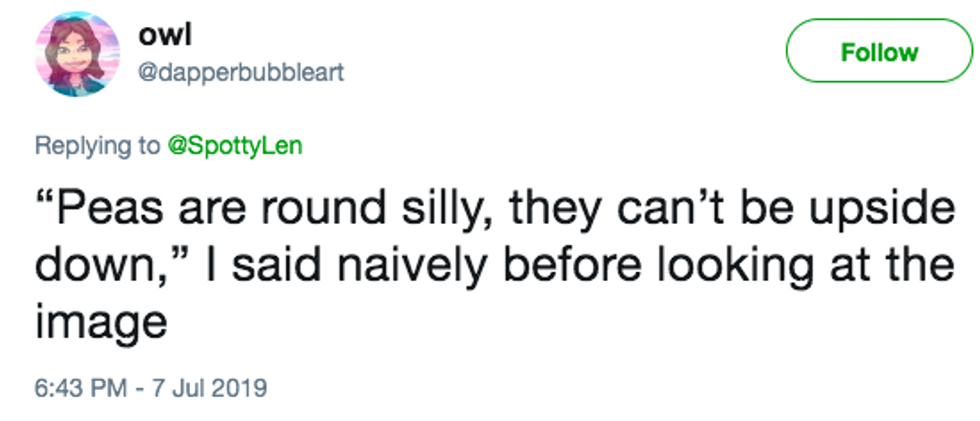 @dapperbubbleart/Twitter
@dapperbubbleart @SpottyLen That was my reaction too 🤦

— Stu York (@Stu York) 1562572931.0
@dapperbubbleart @SpottyLen Don't you hate it when that sudden feeling of superiority is almost immediately dashed😩

— Chris Bloom (@Chris Bloom) 1562613923.0
@dapperbubbleart @SpottyLen The EXACT THING I THOUGHT AND DID

— yell heah 💖💜💙 (@yell heah 💖💜💙) 1562619592.0
@dapperbubbleart @SpottyLen https://t.co/6btnHWl6sX

— Jason Rempala (@Jason Rempala) 1562620180.0
@debcha @SpottyLen @joemuggs YEAH. yeah. I was skeptical, too.

— Kari Fry (@Kari Fry) 1562536097.0
@hinc_ab @kee_fry @debcha @SpottyLen @joemuggs I was today years old

— Rahnajah IS PROUD OF DAN & PHIL 💕🏳️‍🌈 (@Rahnajah IS PROUD OF DAN & PHIL 💕🏳️‍🌈) 1562543425.0
@SpottyLen @swishxflick Me: how can peas be upside down! *zooms in to pic* Also me: https://t.co/DyFUq0afml

— Shelly (@Shelly) 1562585798.0
But Doglover Dan offered some insight.

@dapperbubbleart @SpottyLen No, peas are oblate spheroids, like pears or the earth. That is why they CAN be upside-… https://t.co/rPdnAdyh8u

— 🌍 Mike Cavanaugh is an arsehole 🇳🇱 (@🌍 Mike Cavanaugh is an arsehole 🇳🇱) 1562580468.0
But some people had an alternate reason for the peas appearance.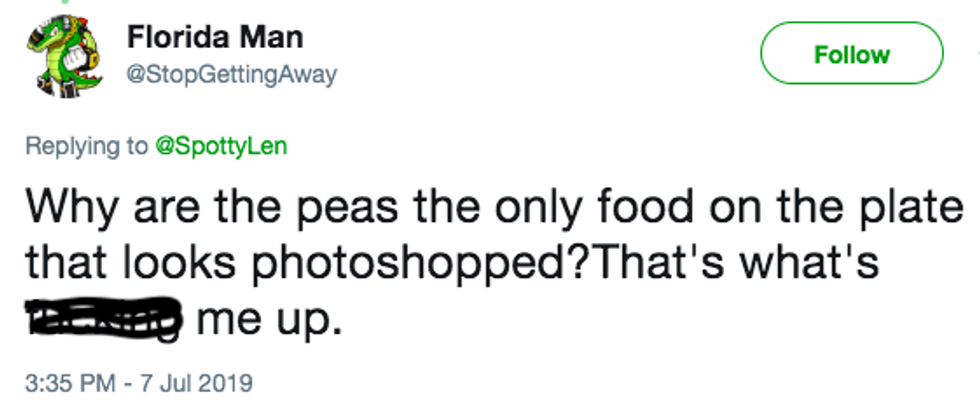 @StopGettingAway/Twitter
@s_lorrie44 @StopGettingAway @SpottyLen Maybe they were cooked at 180 degrees.

— Iseult Sidhe (@Iseult Sidhe) 1562601967.0
@LunaticHell @SpottyLen You mean sɐǝd

— Michel 🇪🇺 🇩🇰 🇳🇱 #ubi (@Michel 🇪🇺 🇩🇰 🇳🇱 #ubi) 1562589202.0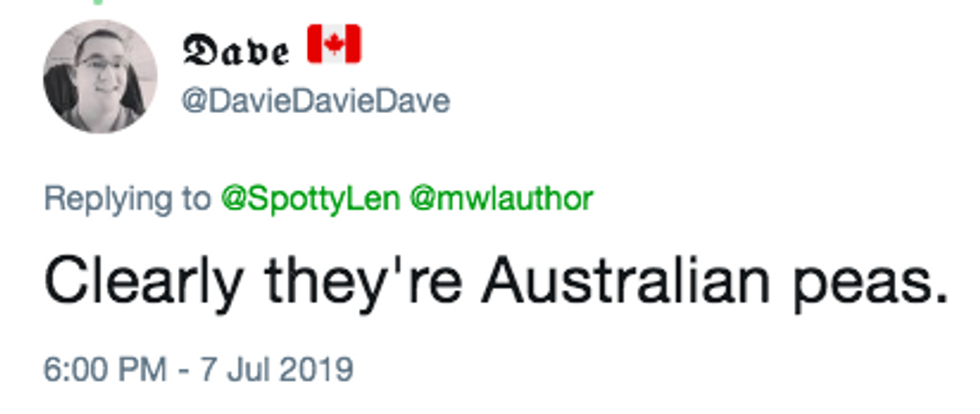 @DavieDavieDave/Twitter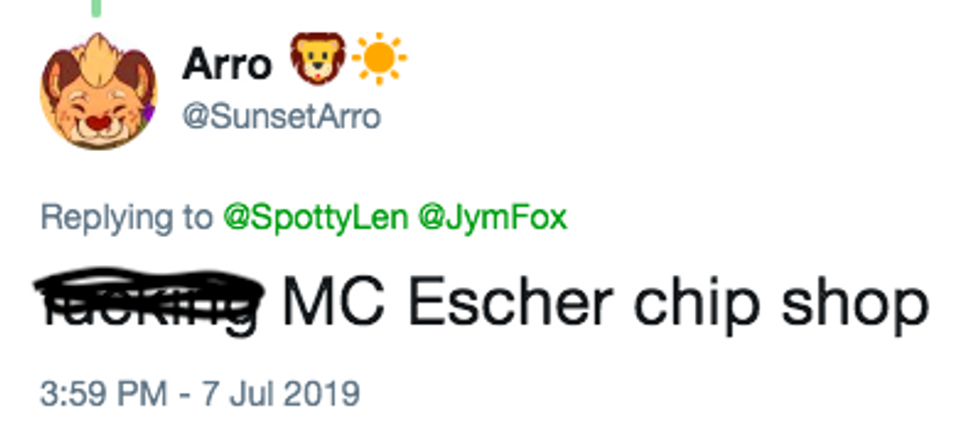 @SunsetArro/Twitter
People tried to fix the image.

@PrettzL @SpottyLen Thats better.

— dolly daydream (@dolly daydream) 1562540263.0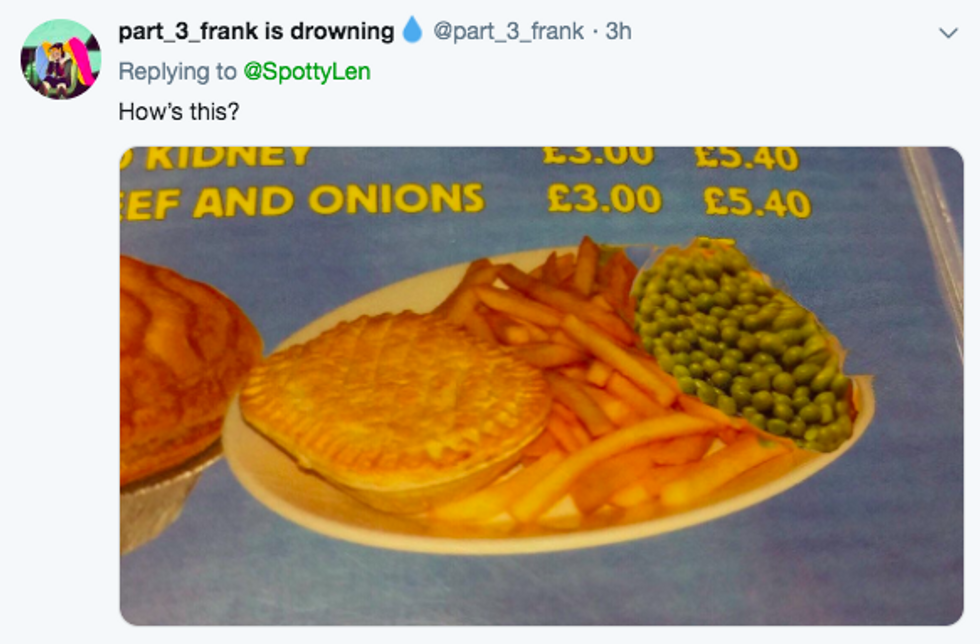 @part_3_frank/Twitter
But finally, someone was able to set everyone's minds at ease.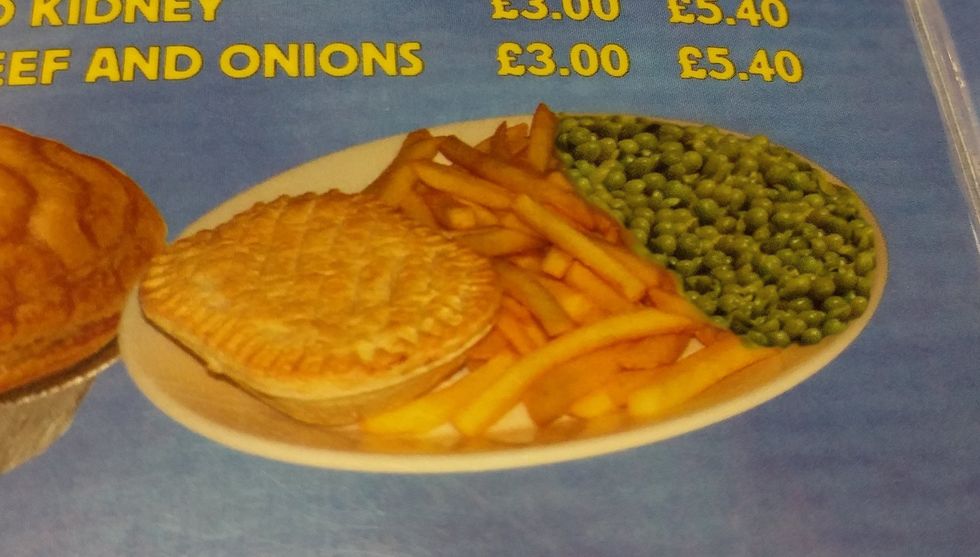 @MachineDynamics/Twitter
@MachineDynamics @SpottyLen https://t.co/REgyoeXuBQ

— Jericho, whomst is still tired (@Jericho, whomst is still tired) 1562577748.0
At last, whirled peas was achieved.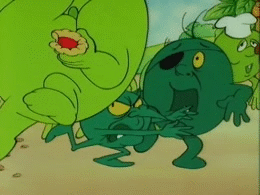 Giphy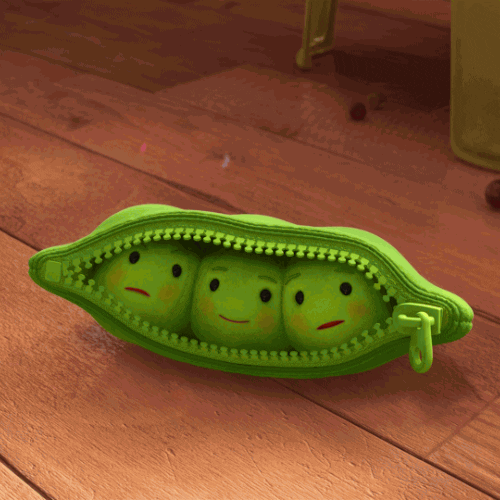 Giphy
Sometimes things don't work quite the way we want. To see some epic fails, the book You Had One Job! is available here.
Keep reading...
Show less