Have you ever rolled your eyes as a friend tried to convince you to try the latest fad, eat at a restaurant that had not appealed to you, or watch a movie or TV show that didn't spark your fancy?
Then, after reading about it more, discover it was all that was missing from your life?
Or, on the flip side, have you ever stopped watching what was once your favorite TV show, eating at your favorite restaurant, or partaking in the fad of the moment, upon learning a little more about it?
They say ignorance is bliss, and perhaps the saying is accurate.
Reading up on various fads, foods and movies has the potential to permanently change our opinions of them, for better or worse.
Redditor Pineapple_WarpDrive was curious to know the many things fellow Reddit users changed their opinions on after a bit of research, leading them to ask:

"What is something you changed your stance on after learning more about it?"
Getting away from screens
"Social media."
"I worked for an agency selling social media services to clients and I had to learn about it."
"The more I learned, the less I wanted to work with social media."
- GetDownAndBoogieNow.
Round and round we go...
"Roundabouts."
"Based on all the complaints, I assumed they were confusing and unnecessary."
"When my city put in a bunch, I realized that I no longer had to wait 3 minutes at all of the punishment lights."
"Love roundabouts now."
"Of course that didn't stop the older population of the city from trying to have them removed."
"One guy even ran for city council on the platform that he would immediately put the stoplights back in."
"Change is hard, I guess."- AlternatePersonMan.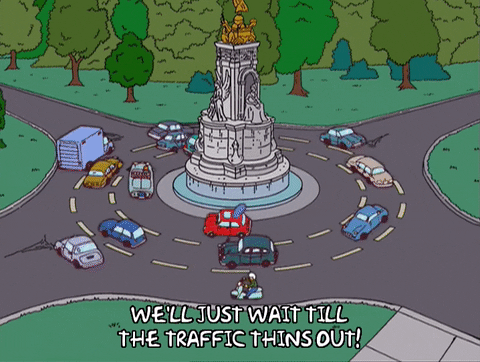 episode 4 roundabout GIF
Giphy
My feet have never been happier.
"I didn't think orthopedic shoes were for me, but I stand corrected." - user deleted
I'm worth more than this.

"Working Hard."
"More specifically, working hard in a corporate environment."
"I like to work hard for things that I own and maintain, my home, my family, my body, my hobbies."
"But I've worked for almost 20 years for big tech companies."
"I've started at entry level jobs and worked up to middle management."
"Support jobs."
"Sales jobs."
"I've made 6 figures."
"What I've noticed is that they want to pay you less and keep training and experience as a reward."
"That is to say, you are not working for a paycheck."
"You are working towards the next thing."
"But they convince everyone to work hard in an entry level position, working unpaid overtime and you might be rewarded with a higher job."
"Statistically, you will not be promoted."
"There are 30 people on your team who all have that same goal and you can't all be supervisor or manager."
"Now, I just work for my paycheck."
"If you would like me to work harder, you can pay me more."
"I'm not going to go above and beyond for 2 years just to get passed over again."- KevinAnniPadda.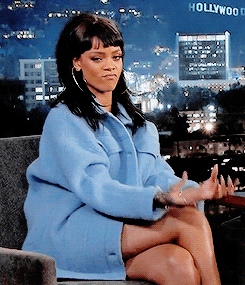 Pay Me Bitch Better Have My Money GIF
Giphy
Pumping up.
"Lifting weights doesn't make you 'bulky' as a woman and is one of the best things you could do for yourself not only in terms of body composition but in terms of posture, activities of daily living, mobility, joint/bone health, etc."
"It changed my entire life."- clauseandpaws.
It's your decision and no one else's.

"Empathy for the choices people make when they are not able to fully control themselves ."
"I.E. addiction, mental health crisis/episodes."
"Having personal experience on both the receiving and giving ends really deepened my empathy and understanding that allows me to have a more nuanced and individualized approach to these kinds of things now."- theoriginalsmore.
If you take a closer look...
"That case where McDonald's had to pay a bunch of money to a woman who spilled hot coffee on herself." - user deleted
Don't knock it till you've tried it.
"Disc Golf."
"All the guys I grew up with that played were huge d-bags."
"Years later a neighbor dragged me out on a nice day and I've been playing ever since."
"10+ years."- moarturnips.
Getting the help you need.
"Getting therapy."
"My upbringing is within an asian household so when it comes to dealing with emotions, we tend to shove that into jar and move on."
"I used to think that receiving therapy is for the mentally ill, weak etc."
"I don't have 'problems' therefore I don't need therapy."
"But after recent events in 2021 with certain people I tried therapy and after a few sessions it just revealed some baggage I wasn't even aware of."
"Honestly I wish I started earlier when I was in my 20s."
"I would be more emotionally prepared, and would probably have had healthier relationships with women if I had dealt with the trauma growing up and from my first relationship that devastated me."- Jono-san.
Everything!

"Not sure I can think of anything I DIDN'T change my stance on after learning about it."- RandoKaruza.
It is amazing how your opinion might change on something after a little research.
Or, just by actually doing it.
Want to "know" more?
Sign up for the Knowable newsletter here.
Never miss another big, odd, funny, or heartbreaking moment again.
Keep reading...
Show less
Not everyone is going to believe what you believe. Our own experiences and values add up to make us who we are. Without them, we'd all be the same amorphous blob of consciousness covering the planet in bland beliefs. You hold something in high regard, and that might mean someone else disagrees with you.
Hold your ground, and be ready to die on that hill, kind of like these people.

Reddit user, realduckbutter, wanted to know what you will never let go of when they asked:
"What's the smallest hill you're willing to die on?"
What is it about this hill that makes it worthwhile to fight over? Is it something ingrained in your core or something that you can never let go?
This Is Good, Great, And Dandy
"Oxford commas are GOOD and should be EMPLOYED LIBERALLY."- CopsaLau
Squats All Day
"Nice butts are better than big butts."- Crockpot_gator_Snot
Doesn't Hold Up
"KFC gravy isn't as good as it used to be."- AshySlashy902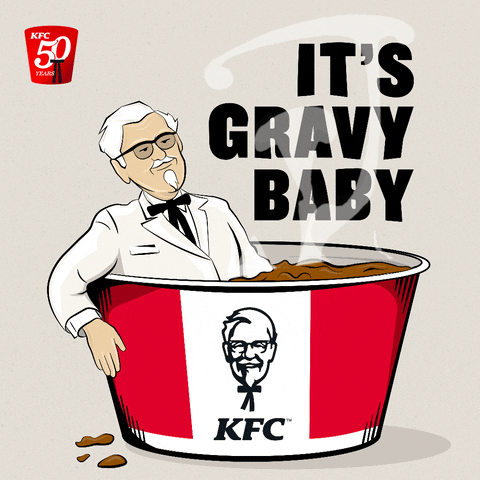 Chilling No Worries GIF by YUM KFC SouthAfrica
Giphy
Me Am No Good With Words And Things
"It''s 'I couldn't care less,' not 'I could care less'."
"If you could care less, you care a little!"- thedoginapound
The workplace is somewhere you (possibly) go to every day. If there's something about it you like or don't like, don't let it go.

Proper Bathroom Ambience
"Bathrooms at the work place should all be required to play music to help drown out the sounds being made"- zerorush8
Better Be Some Money That Comes With That Title
"Don't give me a 'promotion' unless it comes with a pay raise."
"The only reason I would want a promotion is because I get paid more, not so I can flex my title on ppl."- traws06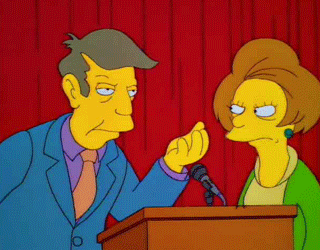 pay me principal skinner GIF
Giphy
So Grateful
"All companies regardless of what industry they're in do their best work and are the most consumer friendly when they're in second or third place in their industry."
"The 'leader' is almost never the best option."- Nayko214
They deserve a little rest
"Cashiers should be allowed to sit down during their shifts."
"There should be no reason why they need to keep standing in place for an entire shift"- kdotismydad
Whatever it is about these hills we're all supposedly dying, you cannot deny the fact it's super fascinating to see bodies dropping on them.
Do Any Of Us Know What We're Eating?
"When people say 'it has chemicals in it'."
"Your mom is chemicals."
"Everything is chemicals."- nosmase2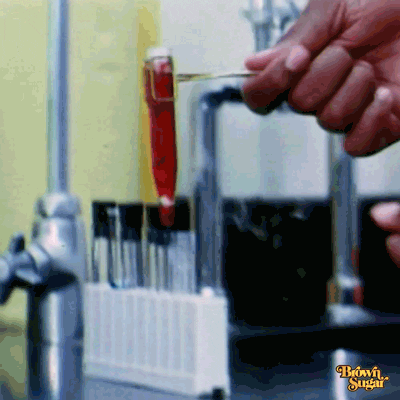 Mix Lab GIF by BrownSugarApp
Giphy
Diamond Eyeglasses? Diamond Cups? Why Stop There?
"Lab grown diamonds are real diamonds."
"Chemically. It's purely marketing that makes you pay more for mined diamonds."- ScoobyTrue
*tap, *tap, *tap

"Mobile gaming is better when it's simple games like Angry Birds or Fruit Ninja"- ofsquire
Holding Up The Line With Your Niceness

"Pay-it-forward drive-through chains are pointless."
"They aren't really helping anyone, they're just making everything awkward."- lassie86
It Hurts So Good
"If Q-Tips were not meant to go deep in your ear canal, then God would not have put the g-spot in there."- Virtual-Stranger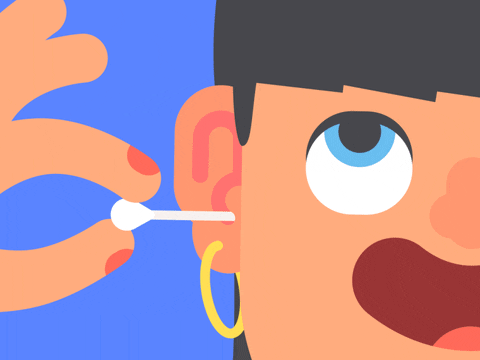 q-tip beauty GIF by James Curran
Giphy
Still doesn't change a thing

"Frisk and Chara have different genders."- Mato_Man
Quid Pro Quo
"If I am acting in an objectively respectful way towards you and you cannot reciprocate I have the right to return the favor in full."- SeanConneryIsMaclean
There are better ways to enjoy ice cream
"Ice cream sandwiches are absolutely disgusting."- drowsyprof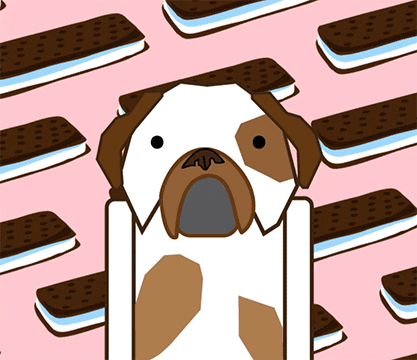 ice cream graphics GIF by Ryan Seslow
Giphy
"Mint choc-chip ice cream can burn in hell."- Huge-Advisor3558
Don't knock it till you've tried it
"Pineapple on pizza is actually good, and so is peanut butter and bacon."- TheWolfFromNether
If you want to be on the good side of the locals

"It's pronounced 'App-uh-latch-uh' not 'App-uh-laych-uh'."
Are you sure that's how you're feeling?
"The seeming ubiquity of people saying 'weary' when they really mean 'wary' or 'leery'."- Tricky-Engineering59
Safety First

"If you don't use your turn signal when changing lanes, you deserve to get hit."- Temporary-Complex751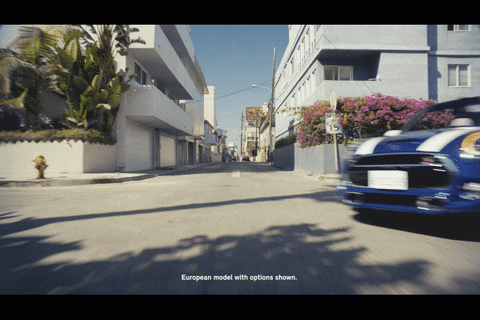 driving mini cooper GIF by MINI USA
Giphy
Heaven in a blue box
"Kraft is the superior box Mac and cheese options."
"Particularly the shells kind"- ChucksNorris243
Precision and Order

"In the cutlery drawer, the order goes: fork, knife, spoon."
"As fork and knife go on the left and right side of the placemat, respectively."
"The spoon goes last as it is not often used."- Remarkable_Macaroon5
Meet lots of people, develop a set of values, then enact those values upon yourself as you engage with the world. Be the person you want to be.
Tell us how you won't let anything go in the comments below.

Keep reading...
Show less
You think you know someone. Until they open their mouths and spew negative nonsense.

We may have plenty of mutual interests that make us gravitate towards certain individuals, but it only takes one objectionable opinion for us to move on from those with whom we thought were friends.

Curious to hear from strangers online about the moment they realized this, Redditor tiny260 asked:
"Have you ever genuinely lost respect in someone because of their opinion? Why?"
People with no compassion and don't have an open mind can stay living under a rock.
Undermining
"Any time I hear from someone that my depression is fake, my doctors are brainwashing my brain and the pills is just placebo to act like a zombie, I can handle it. And an ex-friend did that except she wanted to sell to me her Bach roses/mlm sh*t and told me they CURE everything. I asked her if she even had a time per month to listen to my worries and said 'I don't have time for that.'"
– Edgefish

Questionable Therapy
"A friend I have since withdrawn from told me that she wanted her boyfriend; who has Aspergers; to go on a 5 day course to 'change his personality'. I didn't even know this existed! Horrifying."
– Cute_Island_260

The Xenophobe
"I'm an immigrant, and I have lived my whole in Europe ever since I was 4 months old . A 'friend' of mine back in high school complained about immigrants, and that they're 'filthy'. I told him 'Well, I'm an immigrant as well, and he just answered 'Well, you're a different immigrant. You're not like them'. I had known him since middle school. I guess I saw his true colors lol."
– EntertainmentFit2023

The Racist
"When I was in the break room, watching videos on my phone and my boss walked in, sat down, and was waved at me to take my headphones off and so I did and she said"
"'Do you go to the mall? Cuz I don't, I hate seeing Mexicans and blacks just living off the government.'"
"I'm Spanish decent and I'm brown as well, what the f'k."
"Edit : added Spanish descent because an account reposted my story throughout my comment history because they were mad I said I was brown."
– Flywire789
Blaming The Victim
"Yeah Mt ex said that women who walk by themselves in the dark and get raped need to blame themselves."
"He was the ugliest man I ever met after that discussion."
"'I know it's illegal to rape someone but why walk about on your own after dark if you don't want that to happen to you?' BECAUSE WE NEED TO GET HOME FROM WORK, DANIEL. IT'S DARK AT 4PM HERE."
– [deleted]

An unpopular belief system is enough to write off a friendship.
Pro-War
"An old friend of mine thought wars are good and necessary due to overpopulation. She specifically mentioned WWI & WWII and why innocent people had to die."
– HotIcePack

Just The Facts, Please
"Yes. If someone's opinion contradicts a scientific fact then I can't respect them. Flat earthers are a good example of what I mean."
– Bjorn_Suicide

Flat-Out Believer

"A guy I was friends with started going on about how the earth is flat. I thought he was joking at first as there are a lot of flat earthers out there. But no, he's one of them. I struggle to hold a conversation with him now as it's all I think about when I (now rarely) see him."
– An-Englishman-in-NY

Support For An Autocrat
"A classmate of mine posts stuff on Facebook how it's NATO countries fault that Russia is invading Ukraine and not Putin. He makes it sound like Putin never had any fault in this and is blaming western countries. He also supports a dictator's son who is obviously a liar and a thief who is running for President. Seriously, that Dictator's son is a coward who doesn't show up at debates and interviews because they are 'biased'. That coward also has lots of troll farms on Facebook and Twitter."
– 567stranger

Outdated Norms
"A friend had his nephew (2 yrs) with him at another friend's place, I said i have toys at my place that I could bring over. I brought the toys over and he straight up said NO, he's not playing with these. Why? Because it was a kitchen set."
"I have had many of my nephews and cousins (boys and girls) play with them. I had already been realising that he was kind of sexist, but that just left no room for doubt."
– 1_step_at_atime
Perception Of Attractiveness
"People who think a relationship only works if you're entirely physically attracted to them. No I'm happy with being half into their looks. Really isn't as important as having a good personality with matching chemistry."
– joelfoy44

About Healthcare
"A former friend of mine once said that he hoped that healthcare was privatized here again. He said that he was 'sick of paying for other people's healthcare' and that people who couldn't afford it deserved to die anyway.He's from a middle class family and he said that to a group of people who were from working class families, who wouldn't be able to afford privatized healthcare and who in his eyes 'deserve to die.'"
These Redditors frowned upon those who lack having any sense of morality.
Cheaters

"People who cheat on significant others, when I learn you cheat I instantly assume you have zero integrity, I have 0 respect for you and I will distance myself from you any way possible because you are a backstabbing piece of sh*t."
– Kusanagi8811

Perception Of Criminals
"I work in medical research. It's a complicated topic and I don't want to get into an ethical debate in the comments, but I lose respect for somebody every time they say 'Why don't we just test drugs on criminals instead of poor little animals?'"
"You're philosophically bankrupt. We've got historic evidence that defining someone's right to human dignity and human rights based on criminal status is a bad f'kin idea. Tying that to profit motive and encouraging an increased 'production' of criminals to test on just gives you a system that is somehow even worse than the current American prison system."
"Kind of a niche rant, I know, but it bugs me that people actually believe this would work."
– Stradoverius

Bullies
"people who treat the weak badly."
– rasbperr1

Actions Speak Louder
"I have a sibling who is one of those people who makes a huge performative display of empathy and liberalism, but never undertakes action to back up the displays. A virtue signaler, I guess would be the term."
"Anyway, after years of outward display of being an LGBTQ+ ally, they justified Hillary's stance against marriage equality in 2008 because 'it just wasn't a smart political move'. This same sibling also told me they could never love a bisexual person because you could never trust that they wouldn't cheat on you."

"Me and my fiancée are both bi and haven't come out to our families."
– MagnusCranmegranate

Human beings are complex individuals, and we are constantly being influenced by our environment and those around us as things change.
So it's unsurprising how we grow distant from certain people as we get to know others who come into our lives.
And even though we may get along well with them on the surface, their views on the world around us and how they perceive others is a telling characteristic of who they are as a person.

Want to "know" more?
Sign up for the Knowable newsletter here.

Never miss another big, odd, funny or heartbreaking moment again.
Keep reading...
Show less
Budding chefs know a thing or two about what makes certain dishes taste so good.
But the average person doesn't have to be a major food connoisseur to know what is exceptionally delicious.

That being said, there are a few tips that can be learned to enhance one's enjoyment of a variety of dishes.

Interesting points were brought up when Redditor onegrayhair asked:

"What culinary hill are you willing to die on?"
People shared cooking tips and how some foods should be prepared a certain way.
Poor Construction
"Nachos should be built wide not tall."
– DBroncos515
"I hate when the chips at the bottom don't have all the cheese and toppings, but the chips on top have too much. Balance is key to a great plate of nachos!"
– yo_kashlee

Jaws Have Limitations
"We need to make burgers wider not taller."
– John_Lives
"If I have to disassemble a burger to eat it, it's missing the point, isn't it?"
– JediTigger
Just Let It Stew
"Homemade chili is almost always better the next day."
– burritokiller1971
"And most soups and stews."
– wjglenn
Add Some Zap
"Worcestershire sauce can work magic."
– dberis

Resourcefulness
"Being poor isn't a culinary crime. It takes talent to make cheap food taste as good as my mom did."
– urbancowgirl42

The Good Stuff
"Life is too short to not use butter."
– jasontronic

Breaking Food Conventions
"Breakfast is a construct."
"Eggs, bacon, French toast for dinner? Yes."
"Steak, potatoes, asparagus, 'dinner' roll for breakfast? Also yes."
– TheBeneGesseritWitch

Too Good To Dismiss
"That cheap bag of frozen peas and diced carrots you get at the grocery store is an outstandingly versatile source of nutrition. And tasty too."
– UncleIrohsPimpHand
People had plenty to say about rating recipes.
Unfair Critique
"When you're baking from an online recipe, don't change three or four ingredients "to make it healthy" and then leave a one star review about how bad it is."
– cliff99
Inaccurate Reviews
"Don't leave a 5-star review on someone's recipe while saying 'This was a great recipe... after I made these 10 changes!' At that point, you're not rating that person's recipe, you are rating YOUR OWN recipe. That person's recipe must not have been so good if you had to make so many changes."
"Also, don't leave a 5-star review on someone's recipe while saying 'This recipe looks great, I can't wait to try it!' Why skew the ratings when you haven't even tried it yet?"
– randomentity1

Snobbery Is Tasteless
"Being snobby about food to the point where you're hindering someone else's enjoyment is not a positive personality trait."
– swordcowboy

Taste Buds Don't Lie

"If it tastes good it tastes good."
– Danielwols

Some questioned people's capabilities in the kitchen while others straight up forbade them from doing something that is unfavorable.
The Complaint
"People who hate cooking with stainless steel don't know how to cook with stainless steel."
– 3Me20

There's A Dress Code
"DON'T WEAR YOUR APRON INTO THE BATHROOM."
– andre3kthegiant
"I've called people out for doing this. It's disgusting. This isn't a hill to die on, this should be common sense. People be dumb."
– Aldayne

Cross-Contamination–Bad
"I had to call a girl out again for putting a container of raw meat on a cold station."

"She complained that I 'always call her out on that.'"
"Yeah no sh*t, you're the only one tryna catch state health code write ups.'
"e/ she saw the post and I made her cry, oops."
– ChefBoredAreWe

Don't Interrupt The Cook
"Get out of the kitchen if I'm cooking. Out out out I don't want your help."
– Justice171
Not All Salads Are Good For You
"I live in the Midwest, I love the Midwest but just because you call something a salad does not mean it is healthy and an acceptable side dish to your main course. Snicker-marshmallow-mayo-whatever is not salad."
– ArachnesChallenge

You Control The Outcome
"Recipes are a guide, not a rule book. You are allowed to just decide to make things and like it. What will it be called? Who the f'k knows. It can taste good anyways. Just wade through it."
– BirdLawyer50
All About The Consistency
"If you can't drink it through a straw it's not a milkshake."
– Recdrumz

I don't consider myself a cook, but I do pat myself on the back for some of the dishes I do know how to make well.
One of those is Japanese curry. And while I can't keep from serving and eating what takes at least an hour-and-a-half to make, I do find that my leftover tastes infinitely better the next day.
I make a HUGE batch of curry sauce so I can continue enjoying it for the next few days. There's something about leaving it in the fridge and heating up portions at a time that really activate the spices.
Want to "know" more?
Sign up for the Knowable newsletter here.

Never miss another big, odd, funny or heartbreaking moment again.
Keep reading...
Show less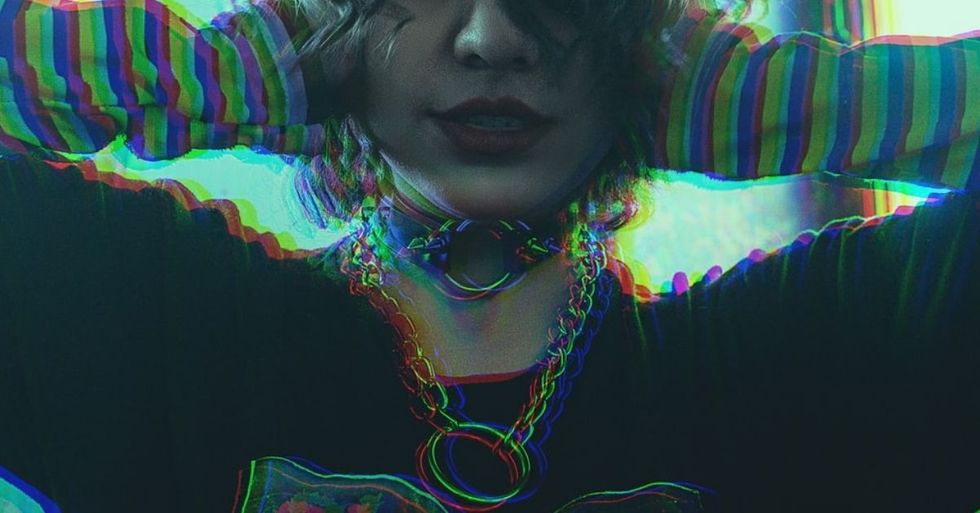 We're not always going to see eye to eye, especially on the objectiveness of art. Sometimes we read too much into another person's thoughts on a cultural art form and take it to heart. And sometimes we go overboard with our disdain about a subject. Then a mess can unfurl. Case in point… Redditor AggressiveAd2795 […]
More