Being in a romantic relationship can be hard work.
You're constantly navigating highs and lows.
There is so much compromise involved it can feel like political warfare.
And one of the main factors that keeps romance alive is the spice up.
You want to try to keep things from getting stale.
So that is when new sexual ideas emerge.
Often this is when secret fantasies come to light.
And a lot of the time... the requests don't go over so well.
Redditor MuchLoveWaffleGirl wanted to hear about how to navigate romantic requests of a partner. So they asked:
"What would you do if your SO asked you to have an open relationship?"
I tried open. Didn't really. Could be because I'm a jealous loon. Maybe.
Uh No.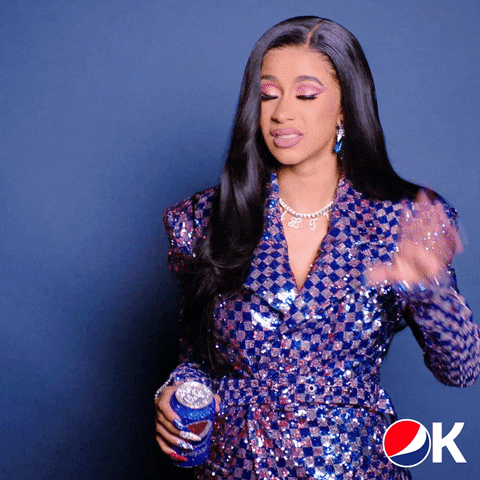 Super Bowl Ok GIF by Pepsi
Giphy
"I was asked. I said no. Things carried on as normal for a few months. Then I found out that the reason she asked was because she was cheating on me. Bye *itch."
swingrider
Not for everyone...
"Related to someone that has been married for like 18 years now with an open marriage. Not for everyone, but they seemed to have found some way to balance it that works for them. I don't have details on how they made it work, because I don't really want to know, but it seemed to be from the start more or less."
vercertorix
blindsided...
"My ex brought it up once, we were a bit wine drunk so I thought it was just a one off fun chat. A while later she mentions how we're still very young and she's not sure what comes next, getting married and then that's it? But life rolled on and we moved and lived together etc."
"In January she tells me she wants to break up. At the time I was blindsided, but looking back now it's so clear what she was hinting at. I don't have a problem, I get it, I wish her well, but I sure wish I hadn't been strung along for two years before that point."
Newbarbarian13
Dumped
"I actually said yes, and it killed the relationship very quickly. It was not that much of a stretch for us. We would participate in group scenes but we always came as a pair. There were never any issues, and it even brought us closer together. We were able to flirt as a team and explore our sexualities."
"There was never any jealousy. But when she requested we open it up, she also started ignoring our explicit, agreed-upon terms. More than any physical act, that felt like cheating. And when I spoke up about it, I got dumped."
partywalrusXL
Rocks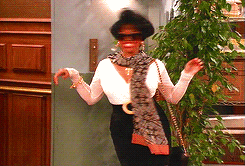 Living Single Goodbye GIF
Giphy
"Mine asked me 7 months ago and I stupidly accepted (I'm monogamous still) and it hurts, even on the best days I think about it. I've told him how I felt about it, but he said he loves the other person too much to end it. My boyfriend and I have been together for almost 3 years, and it hit like a rock."
"Edit: I've discussed with my boyfriend again how awful it feels and what you guys have said and I am happy to say that he is going to break up with the other person. He said it's going to take sometime but as soon as he can he will! Thank you all so very much for your input and helping me get this sorted:))."
Hungry_Bandicoot8355
Trust in this issue is paramount and it feels like it's always the one thing lacking most.
The Other Person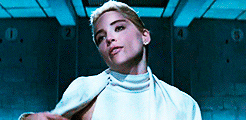 sharon stone GIF
Giphy
"Say its not for me and if they want to go ahead then we have to end things. I was briefly the other person in an open marriage, after a few months it was difficult to know if the husband or myself was more miserable. Might work for some people but not for me."
rabbit_toe
My Person
"I'd say no, but I would want to sit and have several conversations about why they wanted that and how we can retool our relationship if that's what's needed. It could ultimately lead to an ending, but he's my person - I'm not throwing that away when it could be salvaged."
pamplemouss
Happy with Me
"I would ask them why they suddenly want an open relationship after dating me for so long, and be honest with them. I would tell them that open relationships aren't something I'm comfortable with because I like monogamy. If they can't be happy with me in a monogamous relationship, then it would be over."
sunshinerose32
It broke me.
"Well I agreed, but only out of fear of losing her. It broke me. And I lost her anyway to a guy she met in a swinger club and who basically could be her father. Never again. Also everyone I know who did it learned the hard way shi* like this doesn't work out in like 99 percent of cases."
NervousGarlic1
Issues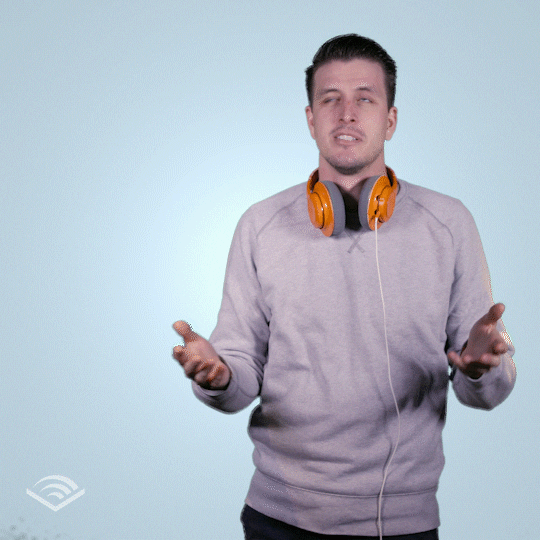 Which One Reaction GIF by Audible
Giphy
"If that's what they want and nothing else would make them happy, break up. I don't have the mental health fortitude to deal with the anxiety and insecurity I know I would feel for not being enough."
HotCocoaBomb
Problems
"I had been in this situation two times. First time I was young and had no experience it was my first boyfriend and I had a lot of family problems so I was afraid of being alone. I accepted it and was a mistake. We broke up six months in to the 'Open relationship' deal and I was left feeling really empty. Funny how he got married with one of the girls he met in that period. He now is recently single after a nasty divorce. Domestic abuse, cheating, etc."
"About five years later a boyfriend tried to pull l the same one on me. I just ended things right away and saved myself from the pain. This guy is still single to date, and older than 40. So, I would stay away from any guy who wants an open relationship, especially if it started as monogamy and he wants to change the rules of game."
princess_akuna
issues First
"I've wondered if it would work for my partner and I at some different points, but obviously we'd need to work on fixing any serious issues in the relationship before really considering that. If we were in a healthy place in our relationship, we'd discuss the idea and what sort of boundaries we'd have, sit on it for a while to make sure it's something we wanted, and then proceed as we've decided after a particular amount of time. I've got some poly friends that have done it successfully for years, so I don't think it's impossible if you're going about it in a healthy way."
yerfdog1935
Dealbreaker
"Tell her to take her stuff and go. She can open up her sex life in her own space and without pretending that she's in a committed relationship. An 'open relationship' is a dealbreaker, and I won't have a relationship with a woman who indicates that might something she wants."
thatrightwinger
Hell No!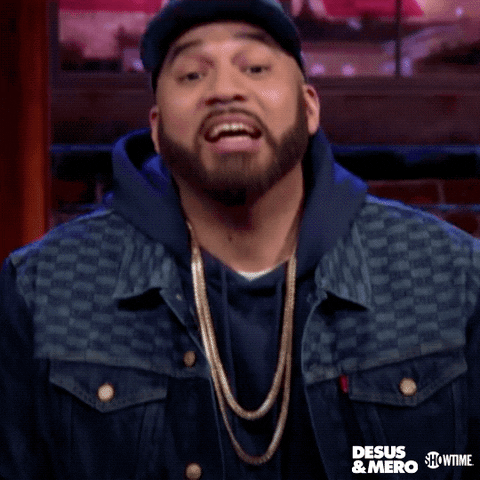 Fuck Outta Here No Way GIF by Desus & Mero
Giphy
"Break up, I'm a monogamous person, and the thought of anyone else sleeping with my SO turns my stomach. Nothing wrong with people who like open relationships, but it isn't for me."
is_anyone-out_there
Good Luck
"Have a long, serious talk with them about why they want it, and what their plans for our future include. I'm actually all for polyamory so long as everyone involved is there for the right reasons and is being completely open and honest about it. Do keep in mind though that the vast majority of relationships that 'become' open, usually fail. It really is the type of thing you have to enter into from day one with everybody on the same page. Regardless of what you decide, I wish you the best of luck and hope you both end up happy."
robyngoodfello-
Zero Respect
"I agreed, tried it out but realized that 1). it wasn't for me and 2). I was secretly just hoping he'd f**k off and leave me for someone else. So eventually I worked up to breaking up with him and life's been great since. I had pretty much zero respect left for that guy by the time the relationship breathed its last."
munkymu
Truth Tellers
"I've been in one before. Another man and a woman. So long as all parties are honest, have their boundaries set and respected, and we're participating clean and safe, it's a good time. Communication is key."
Surprise_Corgi
"It's a good time. Is it sustainable? Is it like, if you want to have lots of sex in your life you maybe do poly. If you want to be career/family focused, you have finite resources you're working with?"
StupidImbecileSlayer
Sometimes you gotta go...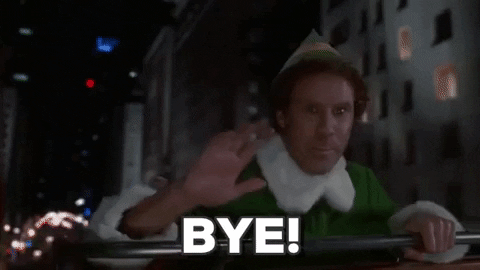 Will Ferrell Goodbye GIF by filmeditor
Giphy
"If it's an open relationship or nothing at all, I'd bail. After establishing the communication, trust, and loyalty for all these years I just couldn't switch to being open. Another reason - I don't have the energy to be dating all over again. I wouldn't even get the benefits of being open. I'd just rather be alone for a while."
failtos
Discussions
"I'd agree and see what happened. We haven't had sex in close to a year now anyway. Maybe id be able to find some idiot who might enjoy my company. The problem is we have discussed it and discussed it. I'm just not the kind of person who is going to be like 'we are married and I want sex so you have to do it even if you don't want to.'"
"After so long I've just gotten used to the idea that I take care of myself when she's not home and wait for the rare chance she's in the mood. I've given up on trying after being shut down so much and perhaps thats my fault as well. Meh. Enough complaints to the void today. Thanks."
Brilliant_Succotash1
Don't do it if you're not 100% sure everyone can handle it. Otherwise it's just a mess.
Want to "know" more?
Sign up for the Knowable newsletter here.
Never miss another big, odd, funny or heartbreaking moment again.
Keep reading...
Show less
Sex. What an issue.
And sex and love? Where do we begin?
Two ideas people are often afraid to talk honestly about and two topics often intertwined.
Who gets to define the parameters of a relationship?
It's 2021 y'all! Love and sex is not defined by the communion of just two people.
Unless that's what those two people want. But monogamy isn't for everyone and open relationships aren't always a bad idea.
Let's discuss...
Redditor Flan_Apart wanted to hear all the saucy deets and beliefs, so they asked:
What's your opinion on an open relationship?
The heart and the libido want what they want.
That's all ok.
I am for whatever works for anyone.
All In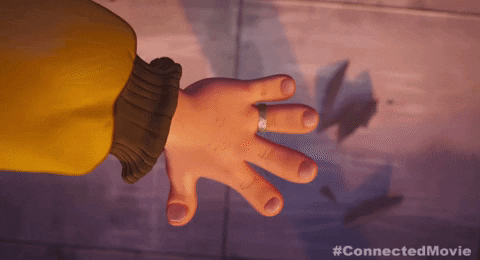 Giphy
"If either person has to be convinced to open the relationship up, it will be an unmitigated freaking disaster in practice." ~ HumanMagpie
No Ignition
"My ex broke up with me because he wanted an open relationship/go poly because he lost his feelings for me already and needed something to ignite it, he even used his dad's illness as an excuse."
"It's not for me.. being in a monogamous relationship is already stressful enough. I want to feel safe with someone." ~ RelChan2_0
The Witness
"Oh man… some friends who are a couple both wanted it. Not sure how long they had been doing it, but poop hit the fan when she started hooking up with another friend in our group."
"He couldn't deal with the jealousy. So then he basically 'left the group', don't see him much anymore but he's got a new gf and things seem ok."
"She carried him as baggage for a longtime, still does I think. She becomes bitter whenever we bring him up in a convo so we generally just try to avoid ever mentioning him."
"This is just one example, my experience as a 'witness'."
"I'm sure it can work for some people but it's not for everyone."
"Jealousy is a natural human emotion, instinctual really… so I would say, just make sure you are not too much of a jealous person."
"Edit: the were a couple, they are no longer together." ~ guitar_collector
I'm Married
"The problem is logistical."
"It's great to say 'I'm free to go sleep with other people', but it's entirely different to actually try, as a married man, to go out and hook up with someone."
"There's concerns about being 'caught' by people you know (it's funny, I'm actually more okay with telling people I'm bi, than poly)."
"There's logistics of not being able to bring them back to my place. And then there's the just straight up awkwardness of having to start your hookup with 'so I'm actually married, but it's okay'."
"I've basically determined that the only time I'll successfully be able to pull it off is when I'm traveling for work." ~ clappingmonkey101
Sexy Time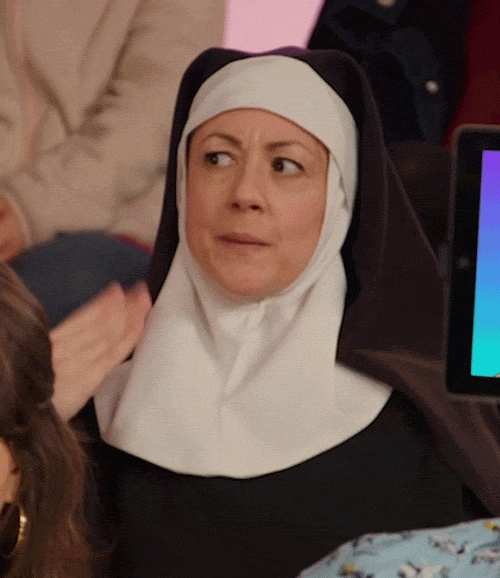 Giphy
"I think people all see sex differently."
"Some people don't like it as much and as often as others. Some people think sex is meaningless, some think it's the most meaningful."
"I think it's whatever works for that particular couple." ~ cremebruleeormeth
Mhmmmm.... you have to speak truth.
You have to say what you mean.
As much as we want to be free, we also have to be responsible.
Kaboom!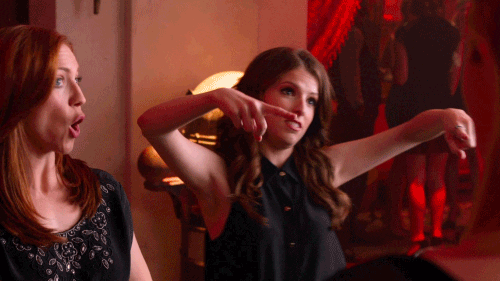 Giphy
"Not for me."
Too much work."
"I know/knew four couples in open relationships."
"Two eventually imploded after people got jealous, one split after one of them decided a partner was a better relationship."
"The last is okay, but my impression is the relationship is more like a safe space, than a place they love." ~ Pufflenumbers
Just Say No
"One of my exes did this once, like two weeks after our one year anniversary to boot, and it understandably tore me apart."
"I felt more or less coerced into saying yes, because if I said no I knew it'd be all I would think about from then on when we weren't together, and it just felt like it'd be easier to forgive her if we were both doing it."
"Boy, that didn't work. It was bad enough with her being at college while I was stuck in my tiny hometown of less than 3,000 people in the dead of winter."
"But what made it worse was she changed the rules a few weeks in and exclusively started visiting guy friends or exes she never went all the way with (She was a virgin before me). And I didn't even enjoy myself when I was with other women."
"There are a lot more gory details, but that alone was grounds for me no longer trusting her like I used to, which permanently damaged our relationship."
"It's one of those Pandora's Box situations; A super damaging thing that you can't take back even if you put the lid back on."
"That messed me up for a long time, I didn't even feel like seriously dating for a year after we broke up." ~ ImmortalGoat66
Exclusive...
"My brother has been in a open relationship with his current girlfriend for years now and for the most part they make it work and it works to fill their needs. That being said, I know personally it wouldn't work for me."
"I definitely am a monogamist because I need the stability and familiarity of my wife because she knows me better than anyone else. I am not a social person and as a result, the circle of people I consider friends and/or family is a very exclusive club."
"Different strokes for different folks." ~ Digitalon
I really enjoyed it...
"So I dated a poly woman. I really enjoyed it. It was perfect, I was basically a side chick while I was in University and didn't have time for a monogamous relationship it was great."
"Also she was hands down the best girlfriend I ever had. Super supportive, super fun, super funny and bonus she is absolutely freaking gorgeous both physically as well as emotionally."
"We're still really good friends to this day. That all being said, when it comes to settling down, I don't think it's the lifestyle for me."
"But I 100% support any couple it works for." ~ Thoushaltdenycheese
Good for You!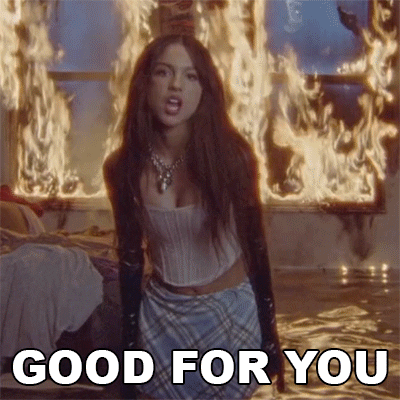 Giphy
"If it works for them, then more power to those people."
"I wouldn't do it."
"I'm into being monogamous in relationships. If I wanted to sleep with other people I'd be single." ~ mumblestheword
This isn't for everybody, and that is ok.
But what have we learned? Communication is EVERYTHING!
Want to "know" more?
Sign up for the Knowable newsletter here.
Never miss another big, odd, funny or heartbreaking moment again.
Keep reading...
Show less