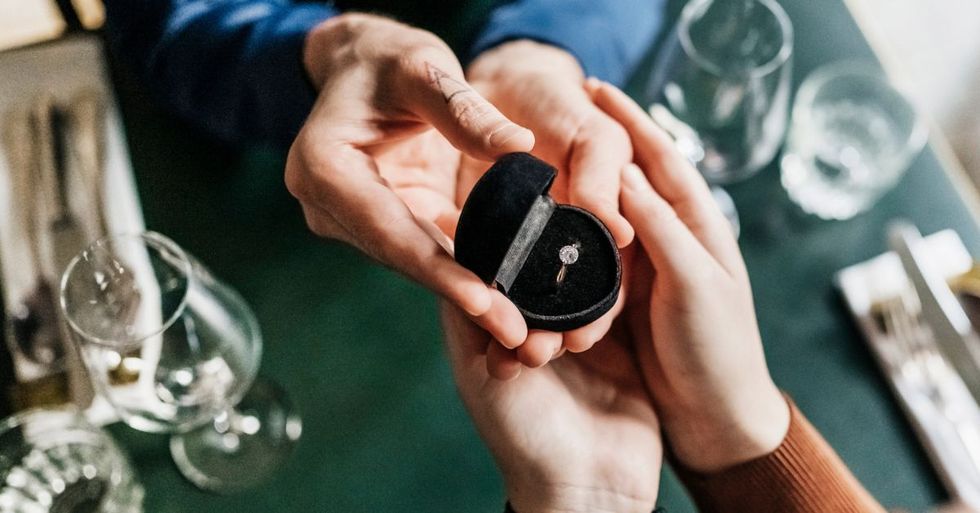 Engagements are meant to be a happy, happy time. Marriage will soon be afoot. Love is in the air. At least that's what "they" say is suppose to happen. Some engagements come with entanglements. Case in point… Redditor notoldfashionedaita wanted to discuss his experience and get some feedback. So naturally, he came to visit the […]
More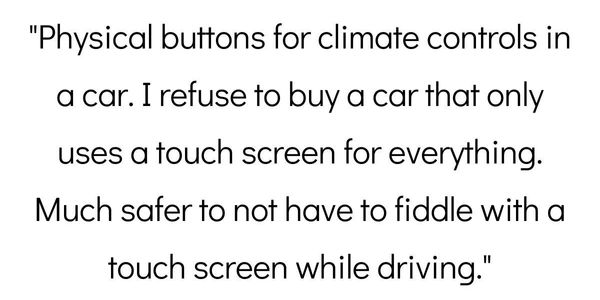 Has science gotten to a point where we can make mashed potatoes by just adding water to flakes, producing a smooth and consistent texture?
Yes.
Am I still going to take the extra time to wash, peel, chop, boil, and mash my own potatoes, getting zero textural consistency but maximum deliciousness?
Also yes.
Because sometimes the "old way" is just better, and I'm very serious about my potatoes.
Reddit user Devastator1981 asked:
"What's one thing you still prefer to do the old-fashioned way—regardless of technology—and why?"
My seriousness about potatoes is, apparently, a passion matched by many...
Board Games
"Physical board games/card games."
"Most of the app versions of the games I like aren't that great."
"Plus, it's more fun to play with someone."- Junkolm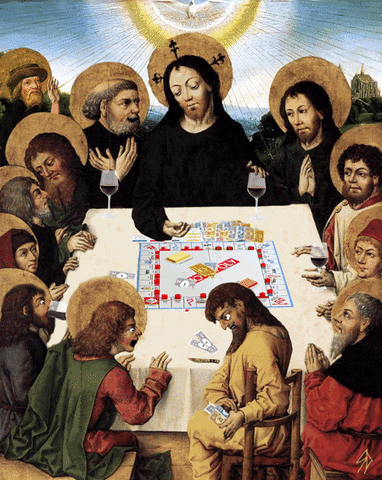 Art Design Game GIF by Scorpion Dagger
Giphy
Photos
"I print photos and keep them in photo albums."
"I like to keep the special moments of life as a book and go through it page by page."- SuvenPan
"There's something satisfying and nostalgic about seeing the physical photos. I have my favorites displayed in frames, so I can see them every day. Makes me happy."- Gbrown546
Books
"Read. Love to have a book where I can turn the pages."- Jonsmile
"Books over a kindle always" - Warm_Quantity_326
"I prefer physical books instead of ebooks and kindles."
"I love the smell of books and I prefer the weight and feeling of books over an iPad."
"I also prefer the older style book covers."
"I hate it when the front cover of a book is just a photo of a movie adaptation, or some generic boring line drawing that will become very dated very quickly."- Exotic_Age7107
"Reading."
"I love the smell of a brand new book, flipping the pages, leaving little cliff notes and folds."
"I even love the act of buying the books! "
"The quietness while you're browsing the stacks for whatever it is that catches your eye."
"Ebooks just can't compare!"- dickmanphilips
"Books, where you can turn the pages, are so much more relaxing than swiping on a screen all day."
"Plus I love the smell of new books and the sound of the page when I turn it, but those darn paper cuts if you aren't careful."- Several-Orchid9640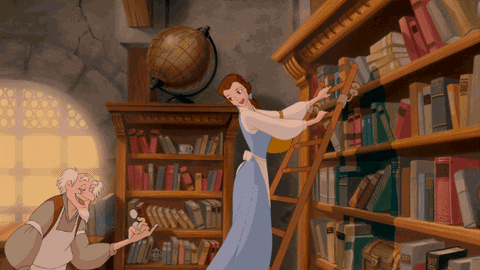 Read Beauty And The Beast GIF by Disney
Giphy
Drawing
"Drawing."
"I never really got the hang of digital art."
"It's much easier and more satisfying for me to have all of the tactile input from my work."
"Also, I sew, and along the same lines I prefer to hand-draft patterns."- WitheredFlowers
Buttons
"Physical buttons for climate controls in a car."
"I refuse to buy a car that only uses a touch screen for everything."
"Much safer to not have to fiddle with a touch screen while driving."- Ghertomp
"Physical buttons on most things."
"I understand how touch screens and trackpads are more flexible, but I really enjoy the tactile sensation, the certainty that you definitely pressed the right button."
"The extra sensation that allows you to more precisely press buttons, and the ability to press buttons with things besides your bare finger, like a gloved finger or your knuckle because you're holding something, and probably a few other things I can't think of right now"- Quazimojojojo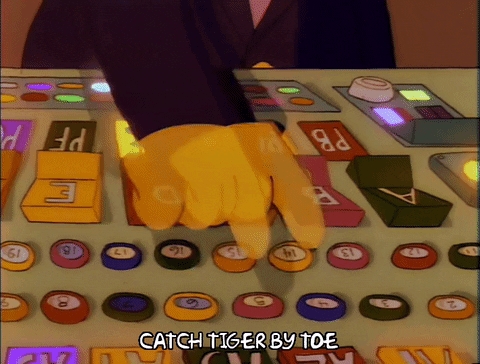 Pressing Season 3 GIF by The Simpsons
Giphy
Menus
"Physical menus at restaurants."
"I'm with the boomers on this one"- cptfuzzybeard95
Compact Disc
"Buy music."
"Unfortunately buying cds just isn't as easy as it used to be."
"But I prefer physical media, and just convert it to digital."
"I hate streaming music."
"I don't trust the stuff I love to always be available."
"I like having ownership of what I listen to."- jbnagis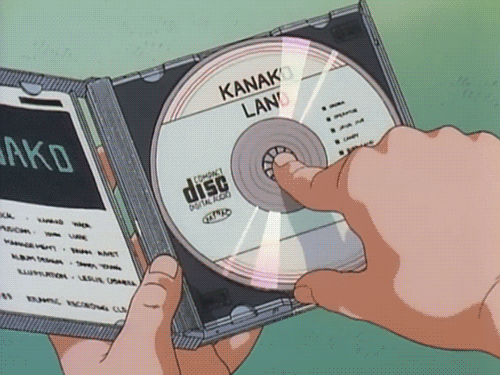 cd GIF
Giphy
Writing Notes
"Make notes on paper."
"I will typically use index cards because they are not as easy to 'fly away' or get crumpled or lost."
"But hey.... that's just me!"- NoBSforGma
"Taking notes."
"Im 16 so I am comfortable with typing on touchscreens and using keyboards, but when it comes to school notes I prefer writing with a pen."- ILIKEBACON12456
"Write and read with tangible paper."
"Writing a loved one a handheld letter means so much more than a quick text or a print of something."
"I considered early on in my relationship that me and my boyfriend don't even know each other's writing styles, so I've made it a goal to always write him something special for an event or just because."
"I also prefer reading personal books by physically turning the page."- notwideshut
Fire
"Cooking using firewoods."
"It gives more aromatic flavor to your food"- IshigamiiiIchigo4u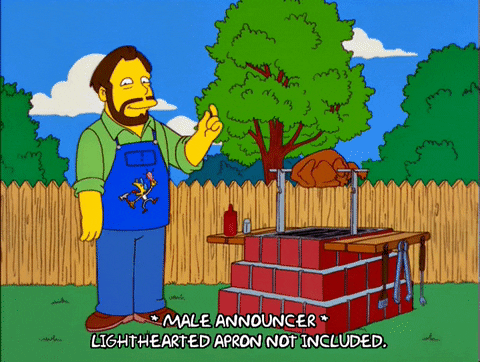 episode 19 cooking GIF
Giphy
Coffee
"Not sure if this counts, but I grind my coffee by hand and use a simple brewing method, either chemex or french press, to make it."
"I think having full control over the process leads to better tasting coffee than I get with any automatic machine."
"Also, having a ritual that I do every morning and takes a little elbow grease helps kickstart my day."- NebXan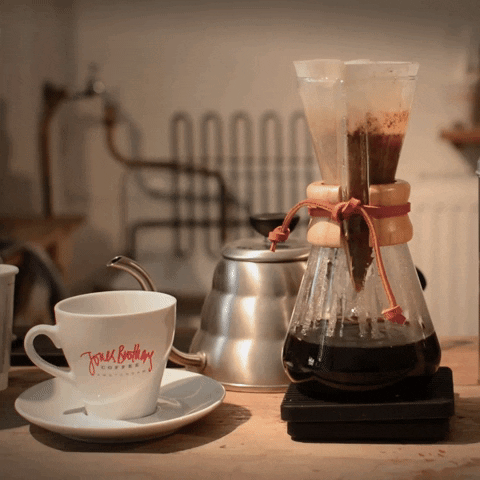 Coffee Time GIF by Jones Brothers Coffee
Giphy
Checks
"Balancing a checkbook."- mrsK35
Checking Out
"In-person checkouts."
"I don't know why but I just hate those automated self-checkouts."- Fire2xdxd
Cooking
"Making rice in a standard pot instead of a rice cooker."
"Idk if anyone's tested it but to me the rice is fluffier and less dry in the pot."- famechangedme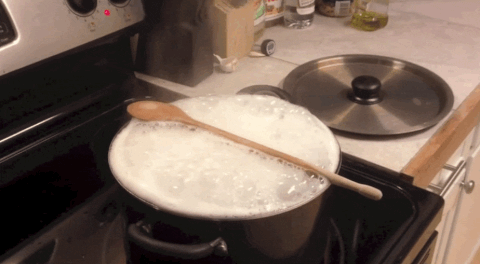 olla GIF
Giphy
Sex
"I don't like technology for (male) sexual pleasure, because I don't want it to diminish the pleasure when I'm with my wife."- FixConnect3651
Stick Shift
"Shifting gears."
"I know automatics have taken over and stickshift is going the way of the dodo, but I'll always prefer a stick any day of the week."
"If you know when to shift and what gears you can cruise in for each road condition, you'll always get better mileage than an auto."
"That's why I can get up to 34mpg in my brother's challenger."
"Also, a clutch swap is cheaper and easier than a full auto rebuild."
"Sure manual trans failures do happen, but it's far less common than automatic failures."- Monkeys2Code
Dishes
"Weirdly enough doing dishes by hand instead of a dishwasher."
"If all my dishes are clean and i make a meal for myself it's like 4 dishes, they clean up super easy while stuff is cooking."-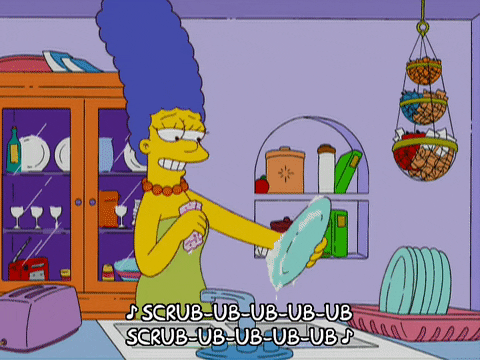 Lisa Simpson Mom GIF by The Simpsons
Giphy
Now that you know what Reddit is still kicking it old school about, it's your turn in the confessional.
What do you do the good old fashioned way?
Keep reading...
Show less
The year 2020 has brought us a slew of new headaches and hoops to jump through, all in the pursuit of efficiency.
Unfortunately, efficiency is often just code for 6 tabs open on my smartphone, a forgotten password, and that same smartphone untimely end upon being launched into a nearby concrete slab.
But it wasn't always like this. There was a time when human hands, pens and paper, and eye contact held sway.
Curious to learn more, Redditor Innsmouth_Resident asked:
"What old fashioned way of doing things is better than how they are currently done?"
Whippin' It Old School
"Whipped cream. Just learned how to whip my own - not only is it ridiculously simple, it makes that canned stuff taste like a joke. Plus you can add chocolate powder to it when you whip it yourself."
"Seriously people... whip your own cream."
– beep_bop-boop
At Least I Got a New Username Out of the Deal
"old: send your resume, if it's a match they get in touch."
"new: send your resume, fill out all the information in your resume on our custom site so that you can apply to 1 job and then we will never get back to you even with an automated response, thanks for taking 30 minutes to do all the inane bullsh*t tho."
– rocknin
That App Needed a Few More Dry Runs
"Apparently paper ballots."
"Sucks to be Iowa right now."
– Phranquelyhnne
Where'd the Drama Go?!
"Arguing about things in a bar. Now it's just opinion 1, opinion 2, Google to see who's correct. Light-hearted arguments used to last for hours on end."
– UsernamIsToo
One Edge, No Fussing
"Shaving. I always had problems with shaver burn and with the expensive brand name razors. Then I tried an old fashioned 1 blade safety razor and my morning routine changed forever, for the better."
– sharpieoutofink
Those Were Simpler Times for Whackin' a Guy 
"Murder investigations. None of this silly fingerprinting or DNA or surveillance or forensics."
"You used to murder someone, dig a hole in the woods and they wouldn't be found for centuries, much easier to get away with."
– Hamsternoir
Why I'll Never Be a Blacksmith
"Apprenticeships!"
"Most people I speak to feel they learnt more from their first job than from the actual college courses. A training program followed by an apprenticeship sounds amazing to me. Less expensive, incredibly hands-on and to the point."
– sweetpatoot
Trigger Finger at the Blender
"Analogue dials and sliders to adjust settings on appliances!!! They're so much better than the infuriating "digital" way of having to repeatedly press a button over and over to change things such as volume on a stereo or grind size on a coffee grinder."
– DifficultBox9
The Fog Machine Stock Has Taken a Serious Hit 
"Practical effects."
"I work in VFX and let me tell you, as good as we are, as advanced as the programs have become, and as amazing as some of colleges have proven to be nothing replaces actual light and textures on real environments."
– whereegosdare84
Outdoor Games
"Kids playing outside. When I was growing up, every kid spent as much time outside as possible,days nights, weekends."
"Before computers and video games"
– RandBurden
Not Any Cleaner
"Vinegar and baking soda can be used to clean so many things. They're way less toxic than a lot of the cleaning chemicals filled with fragrances that do basically the same job."
– eskimopenguin
Written Word
"Writing notes in school (or life) vs. sending texts"
"I have a shoebox full of notes from grade school that my friends gave to me, and it is so much fun to go through them, seeing how we folded them, looking at our handwriting, laughing at drawings, etc. Plus it was an art to pass them in class without the teacher seeing."
– ukelele_pancakes
Getting A Job Has Never Been Harder
"I HATE HATE HATEEEEE online applications! What a complete pain in the arse. 1-2 hours to fill that out and to do some stupid aptitude test at the end that can take another hour is retarded. Just give me a damn paper application, staple my resume to it n move on from there. Max time spent - 30 minutes."
– Hellcat1979
Bread Will Never Be The Same
"Debatably, making bread. The chorleywood method is fast and cheap, but the bread is not as nutritious as bread made traditionally, the texture is gross (I call it "gummy", as it sort of turns an odd sticky texture in my mouth), and just completely lacks flavour."
"And beyond using baker's yeast: There is no beating the flavour and texture of sourdough bread, and there's only two ingredients: flour and water. Maybe salt for flavour. It's magic."
– Corporal_Anaesthetic
Real Life Dating
"Asking people on a date. The idea of just going on tinder and swiping right or left and private IMing people is really sad when you consider how sweet it was for our grandparents to actually buck up the courage to get to know one another face to face and ask each other out in person or through a sweet note."
– Whowhatwherewhenwhy6
The State Of Architecture
"Buildings. We might make things faster and cheaper now, but old bodybuilding are rather sturdy because they were made of better materials. Piggybacking on that, old fashioned architecture was so much better than present day. Buildings don't have a lot of character anymore."
– Deleted User
Briiing, Briiing!
"Speaking on the telephone at least regarding somewhat detailed matters, texting is not efficient and you lose context, nuance, all that stuff we can communicate more quickly orally but not in text."
– h2sniffer
This Is Where I Live
"About a year ago, I filled out a change of address online for the Postal Service."
"After a year of getting some of my mail sent to my parent's address, I filled out a manual change of address for the Postal Service, in person."
"So far, that seems to have worked out a lot better."
– Darth_Zounds
Actually Making Food
"Cooking without so many novel machines; mixers, automatic bread and pasta makers etc. Ofcourse now it's faster and easier, but in my opinion everything tastes better when you prepare it yourself from scratch."
– Zeta_Sunshine
Set for the Nuclear Winter
"Our grandparents canned what they could can from their own vegetable and fruit gardens."
"All winter long, the canned veggies and fruit tasted so much better than what you get in the can today."

– Back2Bach
Sometimes this was, no doubt, cumbersome, and the new virtual alternative is absolutely a step up.
But sometimes the change to a new, supposedly streamlined way has merely added three unneeded steps to do a simple task.
Keep reading...
Show less