The world changes so quickly. Technology advancing, social and political landscapes shifting, climate and evolutionary changes impact our way of life and sometimes only in a matter of a few years.
Sometimes those advancements and changes are for the better. We can see the way the world is making our lives easier to live.
At the same time, we could also see the passing phases take a huge hit on our societies.
We went to Ask Reddit to find out what parts of the world we know today our future generations wont even know existed.
Redditor thatCuriousSelectron asked:
"What will be obsolete in 10-15 years?"
There's so many ways this could go.
Want to "know" more? Never miss another big, odd, funny, or heartbreaking moment again. Sign up for the Knowable newsletter here.
Keep reading...
Show less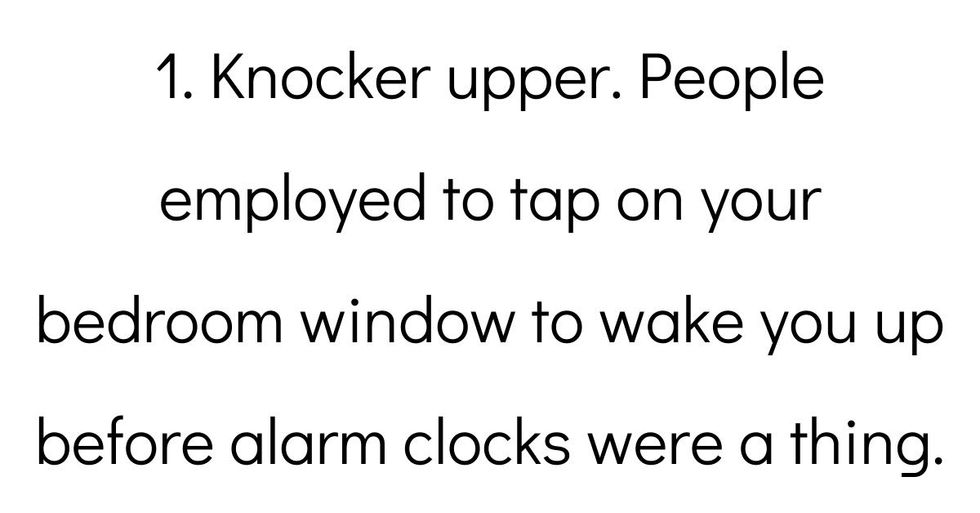 Is it strange to imagine that one day your job just won't exist anymore? Not as a position at your individual company, but as a job at all. Imagine a world with no secretaries, no servicepeople,no sales, no ... whatever it is you do - no you.
It might seem borderline impossible, but it's happened repeatedly throughout history. This Reddit thread ended up pretty fascinating, actually:
What job doesn't exist anymore?
Honestly, we didn't even know half of these jobs were things!
Keep reading...
Show less