So many things always seem like a good idea at first.
That is what happens when the bandwagon begins.
First there are the select few onboard.
Then the explosion of mass appeal.
Then for awhile we're in all the rage.
Eventually you look at a certain "thing" and realize... "oh not cute."
Like a McDonald's McRib. No.
It's not BBQ, it's not pork.
No. What else can we ad to the list of not hot?
Redditor koolxxxxxxxx wanted to compare notes on what is something that is not as sexy when you really think about it.
They asked:
"What's not as attractive as people think?"
So we have to rethink a few things about what is enticing to us. For me it's exercise. You?
Edits
"Photos edited past the point of recognition."
tiny_butt_toucher
"I can't believe so many people just get rid of all their wrinkles and skin tone it's so weird. I actually really like stuff like smile lines it just shows how someone is probably quite kind. :)"
beluuuuuuga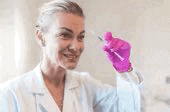 Face Estetica GIF by Dott. Cristina Sartorio
Giphy
Mouths
"Lip injections."
AnakinnTargaryen
"I swear it's like an epidemic in my country. Every single one has it or at least considers it, including myself. Many with a face beyond recognition. It doesn't help that it is not talked about enough and every single person on TV has at least 1ml of something in their mouth."
el_99
Bad Smarts
"Playing dumb to get attention. F-ing drives me nuts."
rcahelbug70
"I am a woman nearing 40. All my life I have heard men claim they like intelligent women but my experience tells me otherwise. Some men may like intelligent women sometimes but no man likes a woman smarter than them."
imdungrowinup
"I'm naturally blonde, so I have a game I like to play with anyone who is instantly condescending to me. Basically I play stupid, gradually removing IQ points by the question, until they realize I'm not stupid at all and baiting them. It pisses them off and makes my day a bit brighter."
TotallyUnnecessarry
Eye Roll
"Bragging about how many people you've slept with or how many people wanna sleep with you."
fcangirl
"I was on a train the other day and had to hear some guy rattle on to his friends about all the ethnicities/nationalities of women he's messed with for like 20 minutes before my stop. I could not roll my eyes any harder."
caffeinated_tea
"The way I see it is most of us are adults here and have done stuff with people previously. But that doesn't mean I'm going to go into all the nasty details of who what when where and how or even the why."
lyriumstone
Use the Moon
"The sun tan (usually fake) that makes people look like oranges."
Ezekku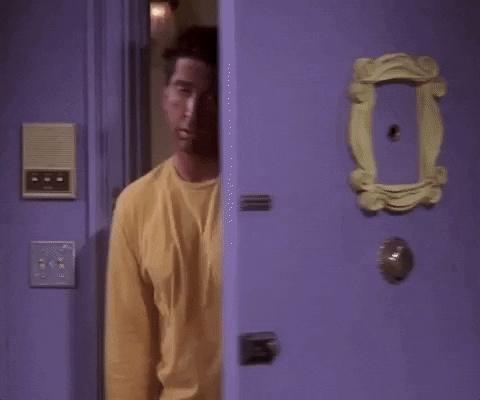 Season 10 Episode 3 GIF by Friends
Giphy
I will never understand the over tanning. You look like an alien.
Popular
"Being popular on social media."
halfmeasures611
"I find it so attractive when a guy has no social media presence."
procrastinatinq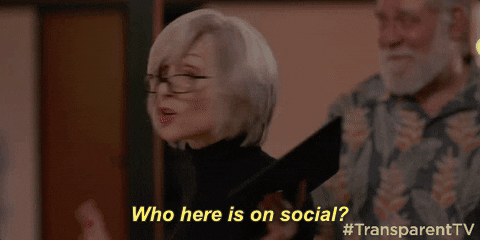 Who Here Is On Social Season 3 GIF by Transparent
Giphy
"chasing"
"Completely unoriginal, but playing hard to get. I don't like 'chasing.' If you say no, I'm accepting a f**king no."
ThatRandomDev
"Yea dude, I was chasing a girl in college and she just kept saying no to dates, going to parties, just hanging out. A few months later I started seeing another girl, turned out to be her roommate and she flipped out because she had a crush on me. I was like wtf?"
Woah_man34
Where you going?
"Revving your car engine to the max. It's annoying."
user100372
"Especially when you are just walking down the street, paying no mind to the road (obviously to where you're going), and out of nowhere someone just drives by and revs their engine to the max."
lavliex
"It's only acceptable when you're driving through a tunnel. The acoustics in them makes revved engines sound amazing."
Electrical_Age_336
I'm Choking
"Stop marinating in cologne and perfume. It makes me instantly dislike being around you."
throwingplaydoh
"I have a food delivery driver that bathes in perfume. I do contactless delivery so she just leaves the food outside, but I always know it was her because the smell when I open the door is still crazy strong. I feel like some people don't know how strong it is."
HereOnCompanyTime
LIES!!
"Burgers from fast food restaurants. They look much better in the ads."
Substantial-Hotel16
"The true catfish."
jmcatm0m16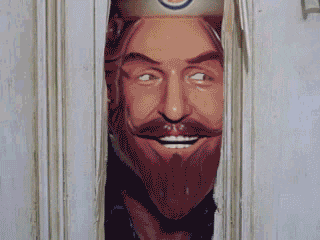 burger king love GIF
Giphy
Not so Hot. Let's tone it down.
Want to "know" more?
Sign up for the Knowable newsletter here.
Never miss another big, odd, funny or heartbreaking moment again.
Keep reading...
Show less