Oh, the beginning of the interwebs.
Those were the days.
We definitely did not see what was to come.
Maybe it should've stayed simple.
We'll never know.
Computers rule the world now.
Let's see where we are in another twenty years.
Redditor EzucraAaAa wanted to wax nostalgic about the good old days of technology and its humble beginnings.
"Redditors, what's something the internet was crazy about but is now forgotten?"
I miss the simplicity of not having a thousand apps. I'm simple.
Ah Memories...
"Search engines before Google existed. Alta Vista, Lycos, Web Crawler..."
deenali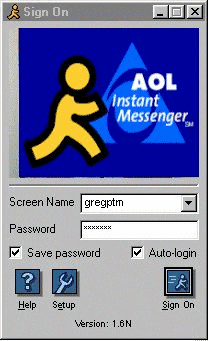 the messengers aol GIF
Giphy
Bad Downloads
"Downloading custom cursors for your computer. I gave my family computer so many viruses back in the '00s trying to click things with a lightsaber."
TW1103
"Amazing. I had totally forgotten about all the virusy stuff I downloaded to my home computer, purely so the cursor would disappear and reappear. My parents had zero knowhow with computers either, so likely had no idea wtf I was downloading. Cursors were cool though, despite all the malware."
AdderWibble
Collections
"During the early days of the web, when most websites weren't plastered with advertising... Website view counters."
over_clox
"Back in the day of counters, one day I went to my website and the counter was in the thousands. I just thought it malfunctioned and ignored it. Years later I learned that my website, which had a MIDI collection, was published in a newspaper in another country. I couldn't say for sure if that was true and whether it aligned with the counter change."
pupeno
The Look
"Yea the internet was simpler too, layout style I mean. I like old style HTML webpage layouts. I personally don't like hyper modern logos and designs on interfaces. Something about old slightly pixelated designs about them home screens and app logos really made them satisfying. I've even went as far as seeing if I could install some extensions that could change the layout of sites, make them feel older, give them that 2000's html look."
Original_Ad_1103
Found It
"Stumbleupon.com"
idont*uckwithstupid
"I used to waste so much time with stumble upon."
lilbroccoli13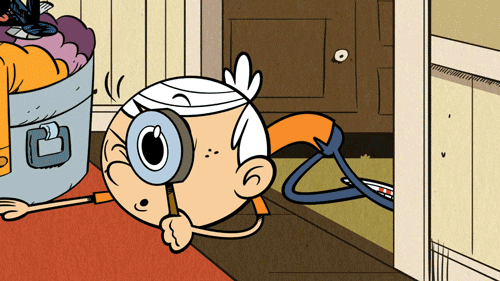 Looking The Loud House GIF by Nickelodeon
Giphy
What a strange and crazy place the internet was.
notification
"Poking on Facebook."
lamspartacus
"I had a friend that poked me and I never noticed the notification. He died. I now have this unreturned poke as a reminder that I'll never be able to poke them back."
Klaus0225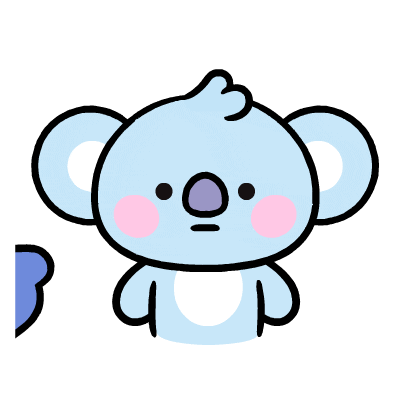 Baby Love GIF by LINE FRIENDS
Giphy
I will find you...
"There was a rhythm game that I don't remember the name of that me and some friends would challenge each other in, and it had the song Guitar vs Piano 2 which introduced me to Envy, who was a pretty big newgrounds artist at the time. I wanna go check out their stuff again now, I'd completely forgot about them till now."
Silvervirage
GroupMeet
"Forums. There used to be so many, incredibly active and dedicated forums."
FromJavatoCeylon
"A lot of the forums I visited were ruined by photobucket when they decided they wanted paid a lot of money from their users. So many build threads and tutorials ruined."
jus_like_at
"IMDb had the best message boards back in the day. Chatting with your internet friends around the globe about every nuance in your fave movie. Man I miss that. Reddit is close, but nothing beats the olden days."
FeFiFoMums
Fun
"Do you guys remember those egg things that hatched little creatures after a while? You'd put one on your website and then the artist would update the source url with images of it hatching? There were all kinds of little fun things like that."
Sapiencia6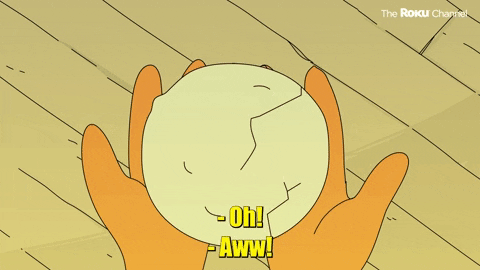 Egg Hatch GIF by The Roku Channel
Giphy
Those were the days!
Do you have something you'd like to share? Let us know in the comments below.
Keep reading...
Show less
Oh the 90's. What a decade.
Who knew we were in the time of revolution?!
So much happened, yet so much stayed the same.
And not decades later, so much has changed.
Who doesn't love to look back upon a decade and discuss the things that were a common part of life and are now basically obsolete?
You never know in real time.
Redditor Apart-Scale wanted to reminisce about the glory days.
They asked:
"What was normal in the 1990s but rare or non existent now?"
For me... it's Madonna having a #1 song. It can still happen, but highly unlikely.
Music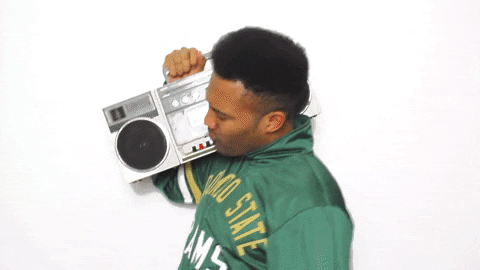 New Music Football GIF by Black Prez
Giphy
"A disc man plugged into a cassette tape with a wire to play music in your car."
freehi_5
Call Me
"Hotlines for the weather report, current time, and movie show times."
redacted_4_security
"The time and temperature phone number for my small hometown still exists to this day. Same Pre recorded voice and everything. It still advertises caller-id as an add on feature for land lines. Know who's calling you. It's easy and convenient with caller id. The time is x. Temperature y."
Bushelsoflaughs
Let's Chat
"Talking to your friends mom to see if they were home."
Espeon2022
"I've always thought that having to go through the parents to talk to your friends made things more controlled and respectful. Now kids can just blast each other with every thought that pops in their heads 24/7, that must make things more toxic."
RupFox
Fly Away
"When picking someone up from the airport, you could wait for them at their gate."
Facelesspirit
"When I have flights going through cities with people I know I will intentionally schedule a couple hour layover so I can go hand lunch with them and then just go through security again and board the next flight."
ItsEntsy
I'm Out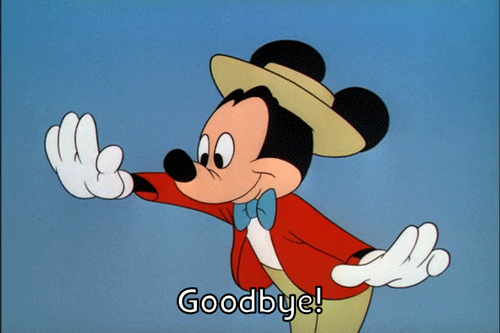 Bye Bye Goodbye GIF by Mickey Mouse
Giphy
"Being unreachable."
BTW_The_Names_Marcus
"I still do this to this day. I'll go on vacation for a week and just turn the phone off, or be far enough out in the boonies that there is no cell signal whatsoever."
libra00
I wish I could put my phone down. Who knew we'd never be without them?
Let's Fandango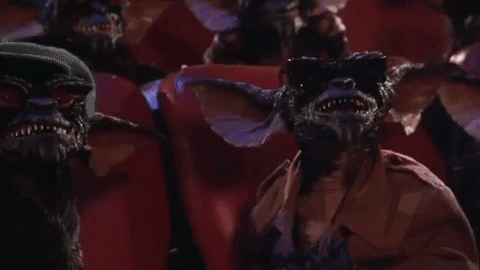 Movie Theater Popcorn GIF by filmeditor
Giphy
"Calling the movie theater or looking in the paper for movie times."
yepitsjen22
Music Library
"Keeping a binder full of CDs in your car."
PMMeUrHopesNDreams
"I once left the door on my car unlocked and came back to find my car stereo gone but not my full 100 disc binder. The stereo had completely died 2 weeks prior and I just hadn't gotten around to swapping it out yet. I just laughed."
v1ct0r326
"My car CDs were stolen in 1998. I'm still pissed."
Whatwhyohhh
Multitasking
"Pressing play and record at the same time."
MoistnSquishy
"I don't know why but this one made me feel the saddest. I guess it just snapped me back to a moment when I was bored and had no where I had to be, no where I planned to go. My life's todo list completely empty. Just me and the weird 90's dust that seemed to float around in front of sunny windows."
bannablecommentary
"Putting tape over the security tab/square so you could record over any tape you had in your collection."
candiebelle
Dial Up
"Telephone booths."
Zen_Anarch
"I had to check for the phone booth that I used the most as a teenager (not in NYC, in the beach town where I spent my summers) and it was still there in the most recent Street View! I'll have to see if it's there now when I go by tomorrow. This was where I checked in with my parents and friends circa 1990 to see what was going on. The arcade was just down the street."
superluke
And the White?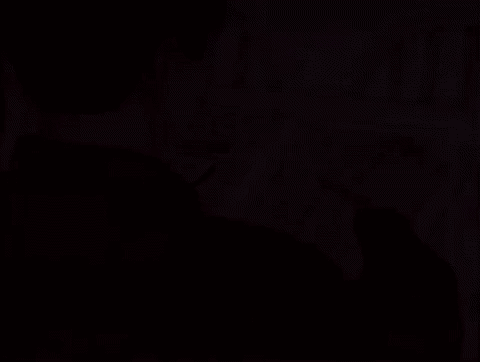 yellow pages GIF
Giphy
"Yellow Pages."
zekesaltspider
"I got a phone book in my mailbox the other day. First one in years. It was about the size of a Goosebumps book."
dragon_book_hoarder
Well those were the days. Weren't they?
Keep reading...
Show less
Oh to be a child again.
There are very few people who don't have a memory that runs through their thoughts every so often, which makes them reminisce about their childhood.
Be it staying up way past your bedtime in a blanket tent to watch a scary movie for the first time, or waking up at Christmas hoping that Santa didn't forget the Power Ranger action figure that you can never find in stores.
It's hard not to look back and smile at the good old days every now and then.
Redditor agentMICHAELscarnTLM was curious to hear what memories instantly sent the Reddit community back on a nostalgia trip, leading them to ask:

"What's something you can bring up right now to unlock some childhood nostalgia for the rest of us?"
How high could you go?
"That feeling when you are going as high as you can go on the swings."
"Power?"
"Freedom? "
"Hard to describe."- zazzlekdazzle
"What's your function...?"
"Conjunction Junction."- HarlanCulpepper
Before there was facebook.
"That sound of a door opening and shutting on AIM when your friend logs on."- Consistent-Candy6277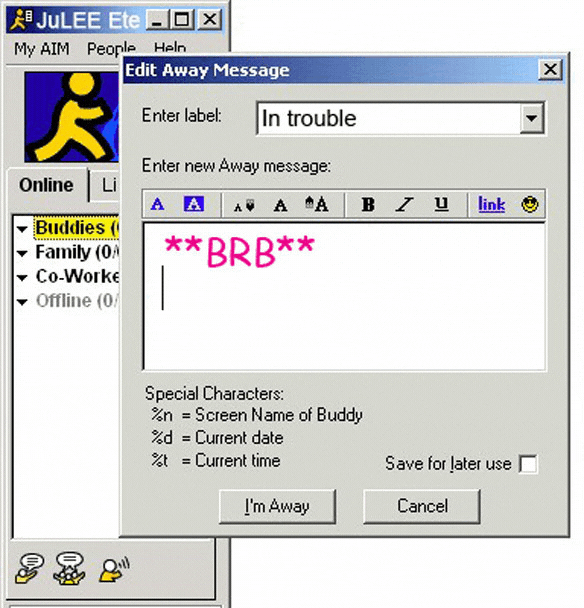 in trouble lol GIF by Nicky Rojo
Giphy
Snow Day!!!

"Getting up in the morning on a day it snowed to watch the list of closed schools across the bottom of the news/weather channel hoping your school was closed."- cmokelley213
Does anyone still have a VCR?

"When you'd watch a VHS and it would say 'and now your feature presentation'."- Mickthemouse
A gift bag perennial

"Chinese finger traps."- JbunnyThumper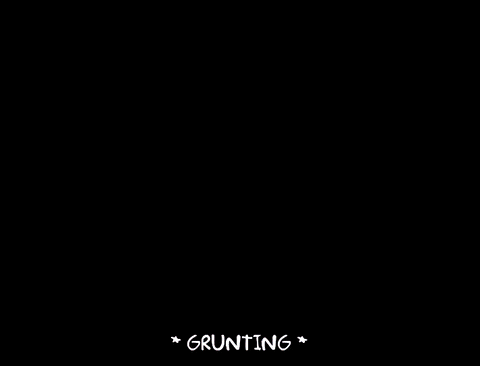 bart simpson help GIF
Giphy
Incentive to avoid mistakes.
"An eraser that looks and smells like a very fake strawberry."- zazzlekdazzle
Just don't push too much...
"Flintstones push pop ice creams."- Reveries25
Sleep in? Pffft!

"Waking up super early on Saturday morning before the rest of the family to watch cartoons."- helltothenoyo
"Mom, I think I have the flu..."
"Watching the Price Is Right when you were sick at home."- mayhemy11·
It goes without saying that there are numerous things about being a child that no one misses.
But oh, the things we wish we could do once more.
Then again, are we ever too old for swings?
Literally every natural/curly hair enthusiast who read that headline just took a deep cleansing breath and needed to re-find their inner peace after having a montage of all the discontinued hair products they have loved and lost.
RIP, my beloved sea-salt texture spray that donated a portion of its profits to wildlife charities and foundations.
You helped me AND a ton of African lions rock our manes a little more fabulously.
Most people never even knew that line of hair products for natural hair existed - but those of us who did were crushed and had flatter hair about it for a long time.
Reddit user TurbulentDesigner829 asked:
"What's something that disappeared/discontinued without people even realizing?"
Here's what Reddit has been secretly crying about lately:
Trailer Voice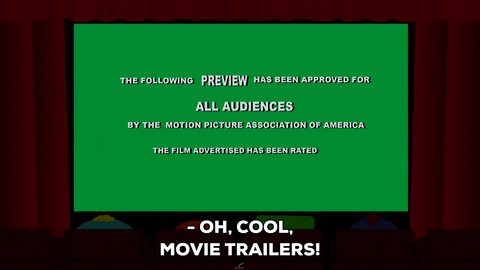 audience preview GIF by South Park
Giphy
"Trailer voice over guy. It was used in every single trailer and then it was like he was snapped by Thanos."
- Strumfius
"The original guy who made it legendary passed away in 2008, then people were copying him for awhile. Then the trends moved on."
- bebemochi
"You mean Don Lafontaine? Unfortunately that's pretty much how life works on a smaller scale. One day it just ends and it's like you were snapped by Thanos."
- Neil_sm
Jammin'
"Ring back tunes. So when someone called you they heard a song of your choice instead of the ringer."
- luvzandkisses
"Funny story: My buddy's least favorite song in the world is a certain upbeat Journey tune. Knowing this, I set it as his ring back. Then every time he'd call he'd hear..."
" 'Any way you want it, that's the way you need it. Any way you want it...' "
"His first voicemail to me after that was: '[Long pause] ... You a$hole. [Click]' "

- ifixpedals
"I remember that, still popular in Korea I think. Looks like most companies in the US discontinued it... probably due to the fact that they were charging a monthly fee."
- tarnin
"I remember going through a bad break up with this toxic lady and calling her back after some big fight and having to listen to Gwen Stefani yelling 'This sh*t is bananas, B-A-N-A-N-A-S!' "
- Pope00
Colorful Infections
"Colored toilet paper, tissue and paper towels."
"In the seventies toilet paper came in different colors to match the decor of the day. Green, yellow, pink and so on. Paper towels and tissues too, usually in yellow and green."
"They were discontinued when it was found they were a contributing factor to UTI's in girls. Also if you had a septic system the dyes interfered with the biological process in the tank."
- Ill_Maintenance8161
Wonky Wonka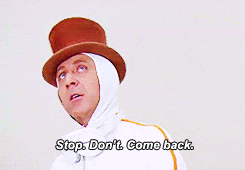 Get Out No GIF
Giphy
"The Wonka labeling on Nerds, SweetTarts, etc."
- PsychedelicLizard
"I never noticed that. I wonder why."
- alup132
"Looks like all the OSHA violations finally caught up with old Willy."
- flyingtoaster0
Sleepytime
"Waterbeds? Those aren't a thing anymore right?"
- marabou22
"My dad has had the same one for longer than I've been alive and had to reinforce the floor under it like a decade ago because his house is like 100 now."
- Aetherometricus
"Friend of mine in college lived with his dad who had one."
"Apparently him and a buddy were playing Xbox and his dad was talking to someone laying on his water bed and it exploded and flooded the whole house then his dad was stuck in the frame just cussing up a storm. Hilarious."
- Kulladar
Public
"Public phone booths."
- Lallner
"We don't need the pay phones but a lot of people could still use the booth; sometimes you need a quieter spot to take a call."
- LeonardGhostal
Life In 3D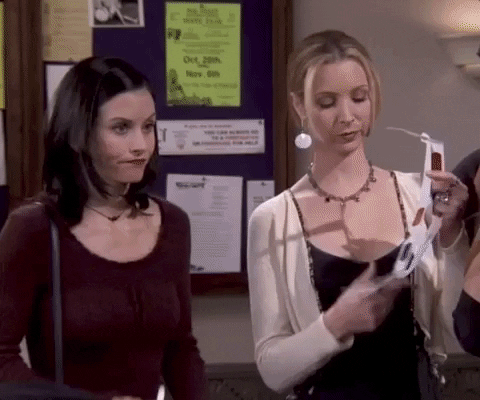 Season 5 Friends Tv Show GIF by Friends
Giphy
"3D TVs"
- NegInk
"I never understood it."
"I was like 12 when it was at the peak of its popularity, my dad had bought a 3D TV, all the cinemas had 3D screenings, I hated it."
"I just sat there thinking 'this doesn't elevate the movie experience at all, it makes it worse because I'm focusing on the fact that it's 3D rather than the actual movie.' "
"Plus on top of that the '3D effect' was just plain bad, it was never good."

"So at 12 I thought 'yeah this 3D thing is going to disappear soon I'll just have to wait for it' and sure enough, I don't think I've seen anything that was marketing it's 3D abilities since like 2014."
- denizgult
"To work well they require good and equal vision in each eye. That excludes a large percentage of the population."
- addakorn
Sexist Toilets
"Pay toilets in the United States."
"They were everywhere until about 1970, but no one remembers. There used to be a box on the door; you had to pay to unlock it."
"I remember it being a dime, but it might have been a nickel. Not much money, but so annoying if you didn't have the correct coin."
"They were eventually outlawed for being sexist, because urinals were always free."
- Sparky-Malarkey
Ownership
"Ownership."
"Movies, games, music, software is largely now rented, and can be taken away from you at the whim of the company."
"Some companies will even brick your hardware if you're using it in a way they take issue with."
- proximalfunk
"Seems like everything is a subscription nowadays."
"I don't want to pay monthly for an electric toothbrush. Just let me buy the damn thing."
- DogMedic101st
Makes No Cents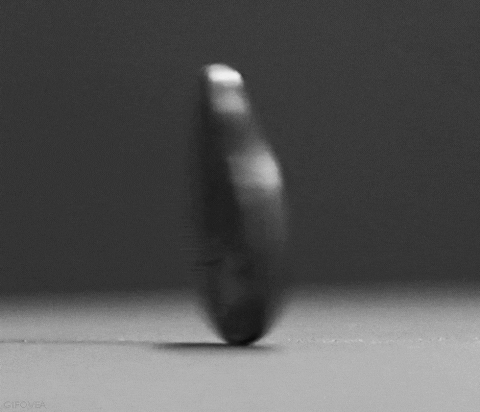 heads or tails spinning GIF
Giphy
"The cent symbol."
- passiveattackcat
"Woah. You're right. Can't even type it."
- buildadoor
"On my iPhone I finally found it when I held down the dollar sign, and it gave me some other options, like Euros and pounds and stuff I didn't recognize."
"Apparently the cent has been relegated to foreign currency."
- nutlikeothersquirrels
Okay that cent symbol one really got me...
What about you? Did anything on this list make you a little nostalgic for something you'd forgotten about?
Is there anything you'd add?
Sound off in the comments!
Want to know more?
Sign up for the Knowable newsletter here.

Never miss another big, odd, funny or heartbreaking moment again.
Keep reading...
Show less
I was browsing through a thrift shop the other day and came across a treasure trove of old VHS tapes. Of course, there are plenty of people out there who still have VCRs but let me tell you, it was truly something to stumble across copies of Scooby Doo on Zombie Island and Elmo in Grouchland.
I used to own those! And now I'm an adult and those movies are well in the past. Are they even any good? Have they aged well at all? (Well, Zombie Island has, and I refuse to hear anything different.) The experience induced a pleasurable wave of nostalgia.
And I'm not the only one experiencing these feelings lately. People shared their thoughts with us after Redditor Super_Turnip asked the online community,
"Do you ever get hit by a wave of nostalgia so powerful that it hurts? What are you nostalgic for?"
"The other day I imagined..."
"I drive past the house I grew up in pretty regularly. We sold it when I was 15 when my parents separated. Thus began ten years of itinerant renting and family trouble."
"The other day I imagined buying that house and moving back in. A wave of nostalgia hit me so hard I dropped my computer to the floor. I realised that I have never once felt at home since we left that house, 26 years ago."
HopelessEmu
There's nothing quite like your childhood home, especially if the memories you have of it are happy ones.
"My heart sheds a little tear..."
"I get nostalgic about the summers I spent at my grandmother's home in rural North Carolina. Those long days with my cousins, barefoot, out on her farm, not a care in the world. My heart sheds a little tear when I think about those days."
maruffin
Those sound like amazing days. Cherish those memories!
"We had all the possibilities..."
"Damn, I miss the '90s. We had all the possibilities and the creativity the '70s and '80s made possible in the first place. So many subcultures, so much new and good music, the parties, the movies, the freedom. There was a kind of idividulalism that was just natural to people."
ivy_winterborn
The 1990s were such an optimistic time. September 11 put an end to that feeling, which had carried over into the new millennium.
"There's just something magical..."
"Young love. There's just something magical about being new to romance, and discovering the mystery of it all."
InnaciousDaniel
If you're fortunate enough to experience it, then yes! Young love can also be quite painful.
"Whenever I see playgrounds..."
"Whenever I see playgrounds I get hit by a huge wave of nostalgia and I remember playing with my friends when I was younger, not having a care in the world."
SnooDoughnuts5573
I loved the slides and the swings! Very good memories.
"Going to rent movies..."
"Going to rent movies and games at Blockbuster on a Friday night while in elementary and middle school."
LovingComrade
Oh, how I loved Blockbuster! Visiting the video store was one of my favorite hobbies.
"I was so blissfully ignorant."
"I get nostalgic for my late late teens and early 20s. I was very attractive, had zero responsibility, was traveling the world, had a balling metabolism, lots of friends. Life was so much less complicated. I was so blissfully ignorant."
gothfruit
Honestly, most of us were at such a young age.
"I'll get nostalgic..."
"It's crazy, I'll get nostalgic for times I felt I hated at the time. I always try to remember this when I'm going through a rough patch. In the end it seems the good sticks with me more than the bad."
[deleted]
This is a good way of looking at it. You surprise yourself with your maturity as you get older!
"The feeling I had..."
"The feeling I had that somewhere felt like home. I own my own house and love my spouse and all but I get so homesick for a place that doesn't exist anymore."
scooties2
I feel this. I had a great time in our childhood home and the lot upon which it sits has been replaced by an apartment building.
"I learn..."
"Happens to me with music usually. I learn to just embrace it. We get sad because we fight it and feel sad about the past that we can't get back."
forum_mod
This is true... and time moves steadily forward. We can't do anything except accept it.
Hopefully you're not feeling too depressed reading these. Life is what you make of it, including now. Especially now.
Have some memories of your own? Feel free to tell us more in the comments below!
Want to "know" more?

Sign up for the Knowable newsletter here.
Never miss another big, odd, funny, or heartbreaking moment again.
Keep reading...
Show less