Oh, the 90's. So many of us, especially millennial's, have an affinity to the nostalgia of that decade. It's hard not to love the retro aesthetics, compact discs and Sony Discmans, the jazz blue and purple pattern that was on all of the cups, and dial-up internet.
Well... maybe not the dial-up part. But if that sound isn't burned into all of our memories!
Some of these things we just can't do anymore, because they simply do not exist (RIP Blockbuster). It's sad, but true. The most we can do is hold tight to those fond moments of our childhood.
Redditor tjapp93 wanted to take a trip down memory lane:
"What's something from the 90s you miss?"
Let's take a stroll through the past together.
"Want to "know" more? Never miss another big, odd, funny, or heartbreaking moment again. Sign up for the Knowable newsletter here."
Keep reading...
Show less
It's incredible how much changes over time. For those of us who grew up in the nineties and early 2000s, it's common for us to get nostalgic for what seemed to be a simpler time back then. But there is always hope that our favorite things will make a comeback.
Here's a list of what really needs to make a comeback. A lot has changed in the past decade or so, and it's time that we bring back a few older values.
U/FlintTheDad asked:
What needs to make a comeback?

One of the biggest things that has changed over the past decade or so has been entertainment, and how we consume it.​
​Video games have changed so much.
"Making a single purchase and getting all of a game's content."
"Similarly, develop your next game instead of continually porting your game to yet another next gen console."
​These were the BEST.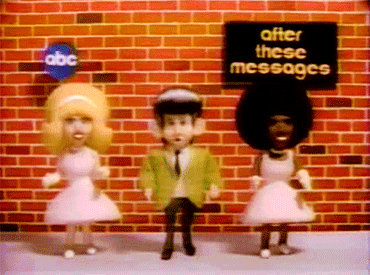 well be right back saturday morning cartoons GIF
Giphy
"Saturday Morning Cartoons"
"Just plop on my couch, have some Cap'n Crunch and watch cartoons all morning."
"Nickelodeon and Cartoon Network still have good cartoons to watch."

"They may not be Saturday morning but they're certainly all day."
Now we have twelve different series of 90 Day Fiancé.
"Good programming on The History Channel, TLC, Discovery, MTV, etc."
"Those channels used to be so good but they're full of bad reality TV shows now."
Classic Disney is the best Disney.
"Classic 2D Disney films. No not CGI films meant to look 2D, actual hand drawn 2D films."
"Sleeping Beauty took six years and six million dollars to make, that entire film is one beautiful painting."
​Societal norms have certainly changed a ton in the past twenty years or so.
We all need more of this.​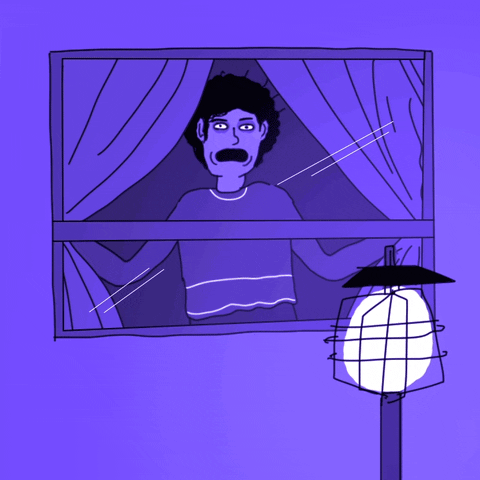 Do Not Disturb Privacy GIF by Juan Billy
Giphy
"Privacy."
"I hate that the majority of people went from somewhat private lives, to giving it all up via social media in seemingly 5 years. As with most things, it wasn't a well known concern until it was already a huge problem."
​They wait that long?!
"This might sounds weird but as someone working in childcare. Early potty training."
"The amount of parents who are waiting until their child is 3-4 to potty train is huge now. When I worked in daycare we were lucky if a child was 3+ and in pull ups."
"When I talk to other daycare workers and nannies they always say the age used to be around 2. Now it seems like everyone is 'waiting until they're ready' then panicking when that moment never comes."
​College is way too expensive now.
"An affordable college and graduate school education. I.e Medical school tuition used to be $3000 a year in the 1960s according to some of the older docs. Now it's $72,000 a year at some schools. Even with inflation in mind, $3000 in the 60s is about $25,000 a year in 2021."
"This is one of those things where America looks insane. In the UK, the maximum any university can charge is about £9000 a year, and many charge much less."

Honestly, if people started bringing back the things they were nostalgic for, the world would be a much better place.
Gen Z is bringing back so much.​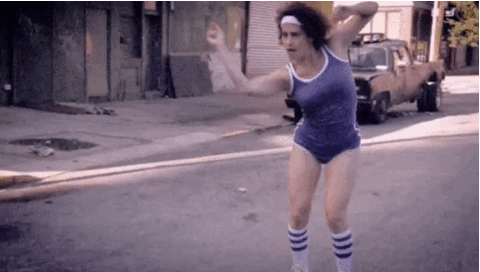 Broad City Reaction GIF
Giphy
"Roller skating at skating rinks."
"And perms. Low key 80s kid here lol."
"Perms are back. See all those Gen Z dudes with the curly-on-top and buzzed on the sides haircut, aka the broccoli haircut. You might reconsider your position on that issue after looking though."
​Movies used to be so good.
"Making movies/shows/anything like that because they'd be good stories more than just moneymakers."
"On that topic, milking seasons out of a popular series long after it should have been over is just...disappointing."

"Last season of Scrubs, I am looking at you."
​Nothing like a good handwritten letter.
"Handwritten letters."
"People at my work have seen my cursive and expressed a desire to possess a handwritten letter from me. My handwriting is a mess when I'm just jotting something down, but if they want letters, I'll go get my sealing wax and a card out of my box for that extra fancy feeling."

"And then the card will just read 'Butts.'"
I'm about to show how much of a nerd I am, but you know what really needs to make a comeback? Good musical theatre that's not based on movies. Just like movies and TV shows, I'm craving some good ol' fashioned original content. Maybe I'm just nostalgic for older theatre, but dang, I miss it.
Luckily, older trends almost always circle back around at some point. There's always hope for things to get better, and bring us back to simpler times
Keep reading...
Show less
Nostalgia is a funny thing. It can make us think back fondly on things that, at the time you hated. It can make things precious to you when, at the time, you totally took them for granted.
With our current lives being as bonkers as they are in 2020, the question of nostalgia becomes a bit more complicated. One reddit user asked:
In 40 years what will people be nostalgic for?
And we'll be honest, some of this seems like romanticizing inconvenience (looking at you, "flipping channels" response.) but some of this really got us thinking. Will we miss some of the ripple effects of this pandemic? Will there be a time when stars are harder to see? In 40 yrs will Trump be looked back on as a wacky old grandpa?
Here are some of the more popular responses.
Want to "know" more? Never miss another big, odd, funny, or heartbreaking moment again. Sign up for the Knowable newsletter here.
Keep reading...
Show less
Growing into middle and old age is a gradual process that occurs over the course of many years. Youth burns bright and fades slowly. Those youngest years depart at a churning pace, relentless and constant.
But our perspective of the transition is not aligned with that gradual piece. Us humans tend to understand things in a much more staccato way. We're prone to epiphanies and sudden realizations.
And few epiphanies feel more significant than the discovery that middle or old age has arrived. Though the evidence often comes along during a day's most mundane moments, the conclusion feels grand. After all, this is mortality we're talking about here.
A recent Reddit thread encouraged folks to recall a time that a minor occurrence tipped them off to the harsh truth: they were getting older.
LollipopDreamscape asked, "What was the moment where you thought, 'I'm getting old?' "
Want to "know" more? Never miss another big, odd, funny, or heartbreaking moment again. Sign up for the Knowable newsletter here.
Keep reading...
Show less
During a stressful global crisis like the pandemic, it can be very helpful to leave the present for a few moments and reflect on easier, lighter times from the past.
The pandemic has pushed a massive amount of people to remain at home. Isolated stillness can conjure a number of emotions: boredom, frustrated feelings of uselessness, suffocation, anxiety.
These are the emotional fruits of a rare moment of increased, intensive slowness and contemplation. More time to think, more time to brood.
There are other directions one may go, however. One Redditor's question prompted a more positive route of thought. It demands departure from the present, strong personal images, and often laughter. All are things we need.
ydness asked, "What are some good/happy memories you have of your parents growing up?"
Do you have something to confess to George? Text "Secrets" or "
" to +1 (310) 299-9390 to talk to him about it.
Keep reading...
Show less